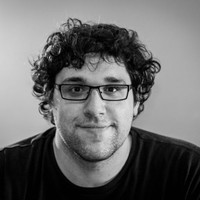 Malcolm Peralty has been a writer for over sixteen years with thousands of articles to his name online. He has co-hosted a wide number of podcasts and been a guest on many more. As a college graduate in Computer Networking, he shares his knowledge about technology as well as general college experience. In college, Malcolm wrote about technology for the student association newspaper.
In the years since graduating, Malcolm has co-authored a fiction book called Second Class Supers, is married thanks to meeting his wife at sci-fi speed dating, and together they are raising their dog, Luna, a Bernedoodle.
Additionally, Malcolm is the co-founder of PressTitan a WordPress services agency, providing support and hosting for hundreds of websites, and continues to provide project management skills to various development and design projects for customers using the experience he has built in the space through working with brands like Universal, World Economic Forum and more.