Find Your Perfect School
Premium Schools is an advertising-supported site. Featured or trusted partner programs and all school search, finder, or match results are for schools that compensate us. This compensation does not influence our school rankings, resource guides, or other editorially-independent information published on this site.
A career as an Architectural and Civil Drafter is an interesting and rewarding choice. If you've ever wondered how a beautiful building or home got its start… then, wonder no more. Through the imagination of Architectural and Civil Drafters, structures are made aesthetically pleasing, as well as structurally sound.
If you have always had an interest in the field of architecture, this career option is for you! Find out all about it below!
Related Article: The Highest Paying Jobs With A Trade School Education
---
10 BEST SCHOOLS FOR AN ARCHITECTURAL AND CIVIL DRAFTER DEGREE
Rochester Institute of Technology

(On-campus) AAS in Architectural and Civil Drafting Technology
Administered by RIT's National Technical Institute for the Deaf, the program for aspiring drafters welcomes students with and without hearing difficulties. Students complete 75 credits over three years of intensive studies of various topics that establish their basic skills during the first few terms.
Course titles include Data Collection and Analysis, Computing Tools for Engineering Technology, and Engineering Graphics in AEC. More advanced topics are Principles of Structural Systems, Advanced Construction CAD, and Presentation Graphics. Students develop their drafting skills with each course until they can produce professional-level technical drawings.
Computer-aided drawing is at the heart of the program, but students must also develop a strong foundation in math, site utilities, and construction regulations. The materials and methods commonly used in the construction industries are also part of the learning outcomes.
RIT is known for its cooperative education system, wherein students become involved in diverse work environments. This is a paid and full-time, hands-on experience that sets RIT graduates above their competition. Students typically complete the requirement during their sophomore year.
Due to the program's career-focused approach, candidates for admission must possess at least two years of math and one year of science courses in high school. Candidates must also be proficient in English with at least 67 writing scores and 130 reading scores on the NTID Tests. Admission is on a selective basis, and students must keep up with RIT's high academic standards.
Programs Offered:
Medical Illustration
Electrical Engineering
RIT's AAS in Architectural and Civil Drafting Technology program is among the best in the country for its academic excellence and state-of-the-art facilities. There's no better school to get started on your career!
---
Minnesota State Community and Technical College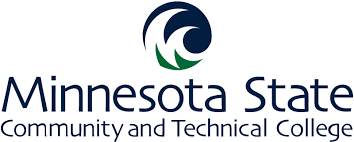 (On-campus) AAS in Architectural Drafting and Design
M State is known for its career-focused programs, and its AAS in Architectural Drafting and Design isn't an exception! Individuals interested in acquiring the skill sets vital for an architectural drafter should look into the 72-credit program. The academic requirements can be completed in two years with graduates known for their competitiveness in the job market.
Note that M State also offers a 36-credit Architectural Drafting program with a shorter duration. This is also an on-campus program that prepares students for excellence as drafters in the construction industry.
The curriculum, which an advisory board reviews regularly to ensure skills-job match, consists of trade-specific courses like:
Computer-Aided Drafting for Architecture
Civil and Structural Integration
Architectural Presentation
Students also undergo a four-credit architectural internship period that tests their knowledge and develops their workplace skills. Many companies where students work as interns also hire them after graduation, besides internships being excellent networking opportunities.
Graduates possess career-specific skills like producing drawings of architectural construction using CAD software that make them highly employable. Their transferable skills are also above-par, including professional work ethics, effective communication, and teamwork.
Programs Offered:
Automotive Service Technology
Business Administration
Check out M State's AAS in Architectural Drafting and Design program and see why it's the best in the country for aspiring drafting professionals!
---
Santa Ana College

(On-campus) Associate in Civil Engineering Drafting and Design
SAC's program for aspiring civil drafters requires its students to complete 60 units of courses designed to equip them with crucial skills for the job. Graduates become civil engineering drafters and designers employed in construction projects, both public and private sectors. Their proficiency in CAD software makes them productive team members with valuable contributions to achieving their goals.
The diverse coursework starts with the fundamentals of civil engineering, followed by more advanced topics in engineering graphics, drawings, and principles. Students learn to read civil and architectural blueprint reading, auto CAD, and Revit drafting, which are valuable employment skills.
The learning outcomes reflect the strong career-oriented approach used in designing the curriculum. Students develop their skills in reading and producing professional-level drawings for civil engineering projects. These drawings are made using many types of CAD software that require intensive formal training and hands-on practice.
SAC also offers a Certificate in Civil Engineering Drafting and Design. Both the associate and certificate programs have the same core courses, but the latter doesn't have general education courses.
Programs Offered:
Communication Studies
Physical Science
Earn the Associate in Civil Engineering Drafting and Design degree and enjoy the better job opportunities that come with the credential!
---
College of the Canyons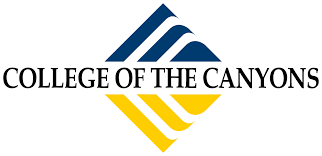 (On-campus) AS in Architectural Drafting and Technology
COC's reputation for academic excellence extends to its AS in Architectural Drafting and Technology program! Students gain the skills for careers as architectural drafters and other related jobs. Many students also enroll in it as a stepping stone toward a bachelor's degree in architecture – the drafting skills come in handy.
Students must complete at least 38 units to earn the degree. The general education courses develop soft skills, including effective oral and written communication, professionalism, and work ethics. The core courses are for technical skills development, including professional competencies in producing 2D and 3D drawings using CAD/BIM software.
The coursework includes:
Architectural Drafting
Elements of Architectural Design
Space Planning
2D CAD for Architecture and Interior Design
Advanced 3-D CAD and Building Information Modeling
Students learn advanced drafting skills using industry-level hardware and software configurations. The hands-on practice means that students have competitive skills that make them qualified for entry-level jobs by their graduation date. Job opportunities abound in the local areas surrounding COC, and the degree itself is well-recognized among employers.
The program offers two programs of study – the traditional two-year road map and the 2¼ summer road map. Both have the same courses, but the sequence of courses is different.
Programs Offered:
Recreation Management
Construction Technology
Get your career going on the right foot with a degree in AS in Architectural Drafting and Technology from COC!
---
Glendale Community College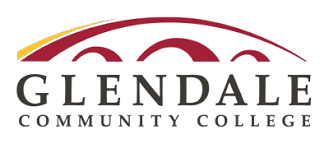 (On-campus) Certificate in Architectural Drafting and Design
GCC's program welcomes aspiring architectural drafting and design professionals and provides world-class training with affordable tuition. Students receive intensive training in both traditional and computer-aided drafting, a combo that makes for more job opportunities.
The program consists of 42-46 units, with the number of credits earned by each student depending on the electives chosen. The coursework includes core courses for technical skills development and general education courses for transferable skills. The core courses reflect the varied work-related demands experienced by architectural drafters and designers, including:
Introduction to Autodesk Revit Architecture
Perspective Graphics with Introduction to Sketchup and Rhinoceros
Fundamentals of Engineering Documentation
Residential Architectural Design
Computer-Aided Design AutoCAD I
Students also learn effective management communications, public speaking skills, and critical thinking skills through formal courses. Most of the core courses result in a portfolio that can be used for employment purposes. Students can demonstrate their knowledge of building codes and construction techniques.
The credits earned may be transferred into a related associate degree program. Be sure to coordinate with an academic advisor for this purpose.
Programs Offered:
Earn GCC's Certificate in Architectural Drafting and Design so you can get one foot in the door of the well-paying occupation!
---
Texas State Technical College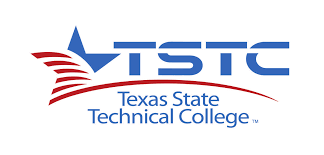 (Online) AAS in Architectural/Civil Drafting
Earning the AAS in Architectural/Civil Drafting degree completely online is one of the benefits that TSTC offers individuals interested in its program. Students must comply with the technological requirements to keep up with the rigorous coursework and pass the assignments. The college provides technological services through its IT Help Desk and student support services to ensure academic success among its online students.
The program has a 60-credit curriculum, with the courses distributed over five semesters. Full-time students can earn the degree in 20 months, an accelerated format that allows graduates to find jobs sooner. While there's no set number of hours, students are well-advised to devote a few hours a day to their studies thanks to the asynchronous format. The classes are conducted through Moodle and Canvas, as well as other digital platforms.
The series of courses in the first semester equips students with the fundamentals of traditional and computer-aided drafting. Course titles include Basic Computer-Aided Drafting and Blueprint Reading and Sketching. College algebra and composition are among the general education courses.
In the succeeding semesters, students gain more advanced skills in civil drafting and architectural illustration. There's also an introductory course in advanced Revit design and drafting.
Students choose between an internship or taking the course in Special Topics in Architectural Drafting and ArchitecturalCAD/CADD.
Programs Offered:
Aircraft Airframe Technology
Biology
Do you keep a busy schedule but want to be an AAS in Architectural/Civil Drafting graduate? Enroll in TSTC's program, and your previous excuses will be no more!
---
Portland Community College

(Online) AAS in Architectural Design and Drafting
PCC's online program has the same credentialed instructors as the college's on-campus programs. Even their diplomas don't make the online/on-campus distinction! The online curriculum emphasizes career-specific skills, including traditional and computer-aided drafting that employers look for.
Students don't work at their own pace since the program doesn't work in an asynchronous format. Instead, classes are conducted in real-time, with students expected to attend and contribute to the discussions. Assignments must be handed on time, and exams must be completed during class time.
The coursework includes classes on 3D modeling and computer-aided drawing, construction drawings, and traditional rendering. Building codes and systems, designs and calculations of structures, and residential design and remodeling are also on the curriculum.
Part-time and full-time enrollment statuses are both acceptable. The freshman classes are for foundational coursework, while the sophomore year focuses on applying basic knowledge and skills. Retention in the program typically involves earning at least a "C" grade in all courses with ARCH designation.
Note that this isn't a transfer program due to its AAS designation. But you can work with an academic advisor to create a plan for its credits to be eligible for transfer into a four-year institution.
Programs Offered:
Emergency Medical Services
Addictions Counselling
Sink your teeth into the excellent training provided in PCC's AAS in Architectural Design and Drafting program! You may find it to your liking, particularly when it's useful in job hunting. s
---
Central New Mexico Community College

(On-campus) AAS in Architectural/Engineering Drafting Technology
CNM offers an industry-recognized ARDR program where students complete the academic requirements for 62 credit hours to earn the degree. Students learn advanced drafting skills alongside the principles and practices of graphics, construction technology, and engineering. But beyond technical skills, students also develop their soft skills, including communication, problem-solving, and teamwork skills vital in the workplace.
The coursework can be rigorous with its gradual progression from fundamentals to advanced topics. These include building materials and methods, construction documents, and A/E/C software for commercial development. Students must be in the moment, so to speak, during classes since the pace can be fast considering the program's two-year duration.
But students may also enroll on a part-time basis according to their schedule and budget circumstances. But the duration of stay will extend beyond the two-year term for full-time students.
The courses can be started at any term although some courses may only be offered in certain terms. Students must work with academic advisors for an efficient program of study. Most, if not all, courses are conducted at the Advanced Technology Center with state-of-the-art drafting technologies.
Candidates should show a high school diploma or its ED equivalent to being considered for admission. Due to the technical nature of the drafting program, candidates must also meet prerequisites in math, reading, and writing. Academic credit for CAD drafting experience may also be granted by passing a challenge exam.
Many of the courses may also be eligible for transfer into four-year institutions to pursue a bachelor's degree.
Programs Offered:
Patient Care Technician
Machine Tool Technology
Establish a strong foothold in the drafting market with an AAS in Architectural/Engineering Drafting Technology from CNM!
---
Chippewa Valley Technical College

(On-campus) Associate in Architectural Structural Design
The courses in CVTC's Associate in Architectural Structural Design program are conducted at its Eau Claire campus. There's only one start date – August every year – so slots are limited, and the admission process is selective.
Students earn at least 64 credits during the two-year duration of the program. The typical students have a strong passion for architectural drafting and design for residential and commercial buildings. Their shared expectations include enjoying a successful career in the drafting industry, perhaps in leadership positions with work experience and continuing education.
With the application of CAD software, students learn a wide range of architectural and structural drafting skills. Technical skills in steel and rebar detailing, structural analysis, and surveying are also part of the learning outcomes. Students learn these skills using software like AutoCAD (2D), REVIT (3D), and SDS/2 (3D).
Opportunities for hands-on experience abound in and out of the classroom. Students collaborate on designing a two-story building, among other activities.
Students with prior college credits, work, life experiences, and military training can apply for academic credits. Certifications, professional development, and apprenticeships are also accepted under the CPL program.
Programs Offered:
Heavy Equipment Service Technician
Animal Science Management
Make your resume more attractive to employers! Earn a degree in Associate in Architectural Structural Design from CVTC!
---
Delgado Community College

(On-campus) AAS in Computer-Aided Design and Drafting
With programmatic accreditation from ATMAE, DCC's program attracts keen architectural/civil drafting enthusiasts to enroll and earn the degree! Students gain competitive skill sets that can be further developed in the workplace and through continuing education.
This is a 61-credit program with rigorous coursework that rivals the best in four-year institutions. Students must earn at least a "C" grade to continue in the program and must complete 12 hours of core courses in the college.
The coursework covers the fundamentals of computer-aided design with a strong foundation in traditional drafting. Students learn blueprint reading and construction graphics, parametric modeling, and CADD in its various applications. The latter includes three-dimensional, architectural, mechanical, civil, piping and MEP applications.
Students also undertake a CADD capstone and practicum, each course being equivalent to three credits. These courses are designed to demonstrate the students' range of knowledge and skills about CADD design and drafting.
General education courses are given equal importance, too, for their value in liberal arts fundamentals. English composition, applied algebra, and physics are among these courses.
DCC also offers a Certificate in Computer-Aided Design and Drafting program with a shorter duration.
Programs Offered:
Medical Coding
Culinary Management
Check out DCC's AAS in Computer-Aided Design and Drafting program, for it may well fit into your plans of becoming the best CADD drafting professional!
---
FREQUENTLY ASKED QUESTIONS
What does an Architectural and Civil Drafter do?

Architectural and Civil Drafters prepare drawings, blueprints, or schematics that detail the structural requirements for the construction of public buildings, highways, bridges, residential homes, and the like. They must be very knowledgeable in CAD software, building materials, as well as engineering practices.
Is there a difference between an Architectural Drafter and a Civil Drafter?

Architectural Drafters focus on the aesthetics and functionality of a project, and Civil Drafters concentrate on the design's structural elements. 
What are the differences between Architectural and Civil drawings?

Architectural drawings are used to describe the design of a building and its components, while civil drawings are used to describe the design of a civil engineering project such as roads, bridges, and water and sewer systems.

Architectural drawings may include detailed drawings of interior and exterior spaces, materials, and finishes, while civil drawings include clear pictures of the ground and underground features of a project.
What sort of education do I need to be an Architectural and Civil Drafter?

Generally, a 2-year associate degree program in drafting, design technology, or engineering graphics will suffice, as most employers prefer some specialized training. Most community colleges offer this type of technical training, emphasizing computer-aided drafting (CAD).
What will I learn in an associate degree program in this field?

Most programs focus on architectural principles, CAD software, drafting fundamentals, construction techniques and methods, building materials, 3-dimensional modeling, and much more! 
How much money can I earn as an Architectural and Civil Drafter?

As of May 2022, the average salary for an Architectural and Civil Drafter is $61,660 annually, while the highest 10% earned upwards of $86,180 per year, according to the BLS.
Are Architectural and Civil Drafter jobs readily available?
Do I need to be certified?

Certifications that specialize in your field are always a good idea, although they may only be optional. Suppose you would like to gain certification so you can qualify for the best jobs and salaries. In that case, the American Design Drafting Association (ADDA) offers a certification exam to prove your knowledge. It must be renewed every five years. 
Are there different types of drafting to consider as a career?

Yes, in this field, there are several types of drafting specializations to consider; all requiring varying degrees of education, of course, such as:

Architectural
Civil
Mechanical
Aeronautical
Electrical
Topographical
Automotive
Interior Design
And, many more!

What skills do I need to be a good Architectural and Civil Drafter?

Most who would like to pursue a career in this field are good in math and deductive reasoning skills. You should also be an excellent problem-solver, critical thinker, and have technical skills. Knowledge of CAD software is a must.
How do I begin my career as an Architectural and Civil Drafter? 

Internships are a great way to gain valuable work experience. They allow you to work under the supervision of more experienced drafters. As you work with other professionals in your field, you will learn from them and forge lifelong networking opportunities.
What are the working conditions for Drafters?

Typically, Architectural and Civil Drafters work in an office setting. They often work closely with engineers. But that's not to say you will be stuck behind a desk all of the time. Some on-site visits will be necessary, without a doubt. Most are employed full-time.