Find Your Perfect School
Premium Schools is an advertising-supported site. Featured or trusted partner programs and all school search, finder, or match results are for schools that compensate us. This compensation does not influence our school rankings, resource guides, or other editorially-independent information published on this site.
The best online associates in biology degrees are in huge demand because these are like a Swiss Army knife! Biology majors can pursue careers in a wide range of fields, from healthcare sciences to environmental and space sciences. The choice to study biology also opens doors to opportunities for meaningful contributions to new knowledge, ideas, and innovations.
Quick audio summary:
---
Quick Summarization:
If you think that an advanced biology degree is necessary to find gainful employment in STEM and related fields, you're wrong! Many rewarding jobs in diverse industries are open for individuals with an associate degree in biology – and their compensation packages and non-monetary benefits make it worth your while, too. In just two years of earning an associate in science biology degree, you will find high-paying jobs in veterinary offices, medical clinics, research laboratories, and more. You can also earn your degree while working your current job, taking care of your family, and enjoying your social life!
---

Great Reasons for Pursuing an Associate in Biology Degree
When you study biology, you're studying life itself! You're actively involved in an in-depth, scientific understanding of the relationships between living and nonliving organisms. Your appreciation for the amazing diversity of life deepens while your love for research into the human body, the environment, and the planet increases. Indeed, the best associates in biology degree programs will not only shape our understanding of the world but also shape the world itself!
With your biology degree, you have opportunities not just to study biology but also to provide answers to issues with a large-scale impact, such as food shortages and habitat loss. Your science degree will be instrumental in your efforts to make Earth a better place. You and your fellow biology students can contribute toward answering the fundamental questions about life, too!
Methodology
A Biology undergraduate program takes students a step closer to their dream career. Upon completing the associate program, students typically proceed with enrolling in a bachelor's degree program to bolster their academic credentials and enrich their skills, to be ready for the professional setting.
Start your search for the best Associate in Biology online program by looking at our list! We indexed the colleges that are lauded for adhering to program standards and ensuring a top-quality learning experience for students. In particular, the online Associate in Biology schools and programs:
Are delivered 100% online or partially online, benefiting students who prefer flexible and convenient attendance,
Provide a comprehensive overview of Biology featuring the basic sciences and general courses relevant to the discipline,
Features a seamless transfer to a bachelor's degree in Biology through agreements with educational institutions,
Provide Biology students access to tools, equipment, and lab facilities which, for some courses, may require in-person use,
Are facilitated through an effective Learning Management System platform that features ease of use for online teachers and learners,
Employ Biology teachers with the credentials and proven experience in Biology and the sciences,
Have earned accreditation from academic agencies to prove compliance with online higher education standards.
---
10 Best Online Associate in Biology Programs
Georgia Military College Global Online College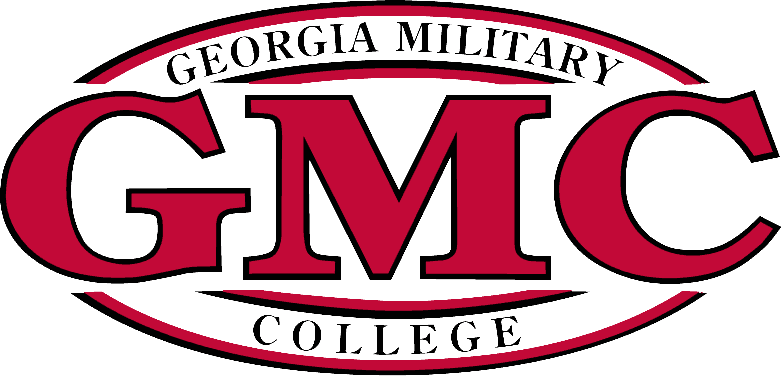 GMC Global Online College offers numerous associate degree programs, maintains online classes with a low 20-to-1 student-faculty ratio, and adopts an open admissions policy. The online school, which is regionally accredited by the Southern Association of Colleges and Schools Commission on Colleges, offers two Associate in Biology degree programs.
The Associate in Arts fully online program consists of 100-103 total quarter hours with numerous online biology courses. The Associate in Science in Biology program has similar requirements in terms of core lab science and biology requirements but with more science-centric concentration courses.
The biology degree programs are popular among students interested in pursuing careers in the medical and veterinary fields. By conducting their own research, they develop their skills in critical thinking, analysis, and scientific writing. The online biology programs also prepare students for the rigors of a bachelor's degree and for diverse careers, such as a marine biologist, physician, and biology teacher.
---
Front Range Community College

Regionally accredited by the Higher Learning Commission, FRCC offers an online biology degree program with credits that are transferrable to public four-year colleges and universities in Colorado. The Associate of Science in Biology program guarantees quality online education that can lead to careers in the medical and healthcare sciences, among others.
Individuals who want to earn an associate in biology degree must coordinate with a Pathways Advisor to ensure a customized academic plan. The online biology degree plan will take into account your academic and career goals including your desired institution for transfer to a bachelor's degree program.
In addition to online classes, the biology degree program offers paid internship opportunities that prepare students for workplace challenges. Their online education to study biology becomes rooted in real-world exposure, too.
---
Lone Star College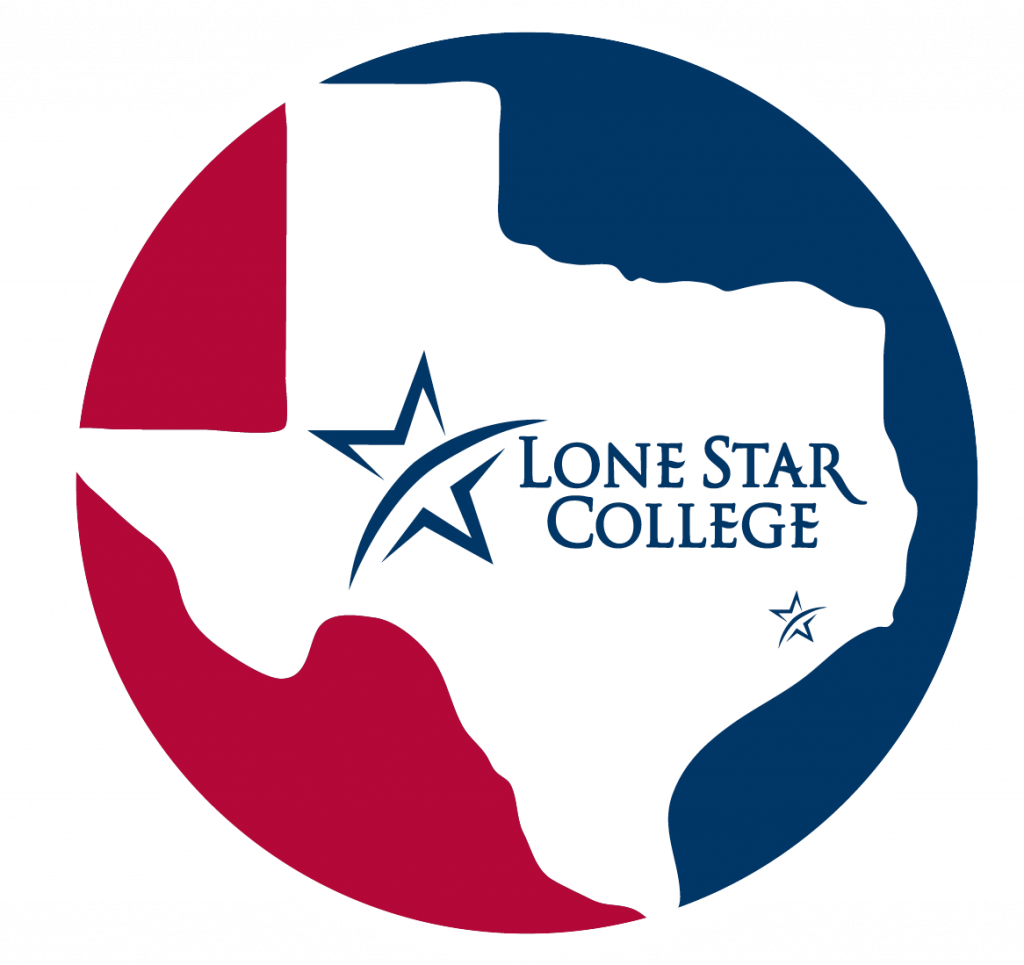 Among the best biology degree programs in Texas is LSC's 60-credit Associate of Science in Biology program, a two-year biology degree with guaranteed academic transfer to bachelor's degree programs. Students can qualify for a bachelor's degree in biology at Texas A&M University, Texas Tech University, and University of Maryland Global Campus, among others. The online biology program means tuition savings of up to $16,000!
The online associate program covers the biological sciences that prepare students for further education in biomedical sciences, health sciences, and other fields of science. Their online education includes diverse science courses, such as organic chemistry, which increases their awareness of biology.
---
Community College of Denver

If you're looking for a biology degree program with comprehensive coverage of the life sciences, you should check out CCD's online two-year Associate of Science in Biology program! The online format allows for more convenience in completing the biology degree while also guaranteeing the transfer of credits to four-year colleges and universities for a bachelor's degree.
Online biology students have access to spacious labs with their modern equipment and other amenities. CCD offers a strong tutoring program that contributes to their success in the pursuit of a science degree. The comprehensive set of science courses, which includes general biology, chemistry, and genetics, prepare students for a bachelor's degree.
Financial aid is available in the online biology program, too. Graduates can transfer credits to Colorado State University, Adams State University, and the University of Colorado.
---
Rio Salado College

Regionally accredited by the Higher Learning Commission, RSC's Associate in Science Emphasis in Biological Sciences program prepares students for a bachelor's in biology degree and other related fields. The two-year curriculum of the online biology program consists of 60-64 credits with intensive science courses in general chemistry and biology.
The faculty members prepare students for more advanced exploration of the physical and life sciences after graduation, as well as gain critical thinking, communication, and collaboration skills. Students also become world citizens with cultural, global, and historical course requirements.
---
Midlands Technical College

Graduates of MTC's Associate in Science Degree Biology Concentration program possess the foundational knowledge for success in a bachelor's degree in biological sciences in four-year colleges. In addition to their technical skills, the biology degree program also emphasizes the importance of transferable skills including critical thinking, analysis, and problem-solving.
The students' online education consists of 60 credits of science courses covering biological science, organic chemistry, and microbiology. But it isn't just online biology courses either as the curriculum also includes public speaking, English composition, and cultural anthropology.
---
Houston Community College

HCC offers a hybrid biology degree program, the Associate in Science in Biology program, which covers the whole spectrum of the biological sciences. Students learn about the smallest organisms in microbiology and the largest organisms in zoology, human anatomy, and botany.
Quality education is guaranteed in the 60-credit biology degree program with students developing their critical thinking, scientific research, and communication skills. The online biology coursework covers science classes like general chemistry, organic chemistry, and biology for science majors with lab work.
---
National University

NU's on-campus biology program, the Associate of Science in Human Biology program, is guaranteed among the best in California, thanks to the university's stellar reputation as the largest and best private nonprofit university in San Diego. The biology degree program has four-week classes with on-campus lab work.
Students gain a solid foundation in human biology, a useful aspect whether you want to use the biology degree for immediate employment or for pursuing a bachelor's degree after graduation. Learners attend class sessions on campus but like their counterparts in online biology programs, they also gain technical and transferable skills.
---
Ozarks Technical Community College

OTC offers an on-campus Associate of Science in Biology program that enables students to gain the knowledge and skills for a bachelor's degree in four-year colleges and universities. The biology students tackle a wide range of science courses including general biology, general chemistry, and natural sciences, and academic excellence is the norm.
The science degree has a longer time to completion – 2.6 years on average – than other online biology programs. But it's justified considering that the on-campus biology program has guaranteed transfer of credits and quality education.
---
Pima Community College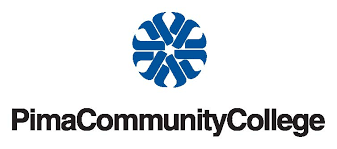 The on-campus Associate of Science Biology Concentration program has a curriculum that parallels the bachelor's in biology degree program at the University of Arizona. The biology program equips students with fundamental knowledge of the biological sciences with courses in organic chemistry, general chemistry, and general biology.
Pima also offers an Associate of Arts Biology Concentration program with more emphasis on the liberal arts, but its credits can also be transferred to bachelor's degree programs. Both programs offer Title IV financial aid to students.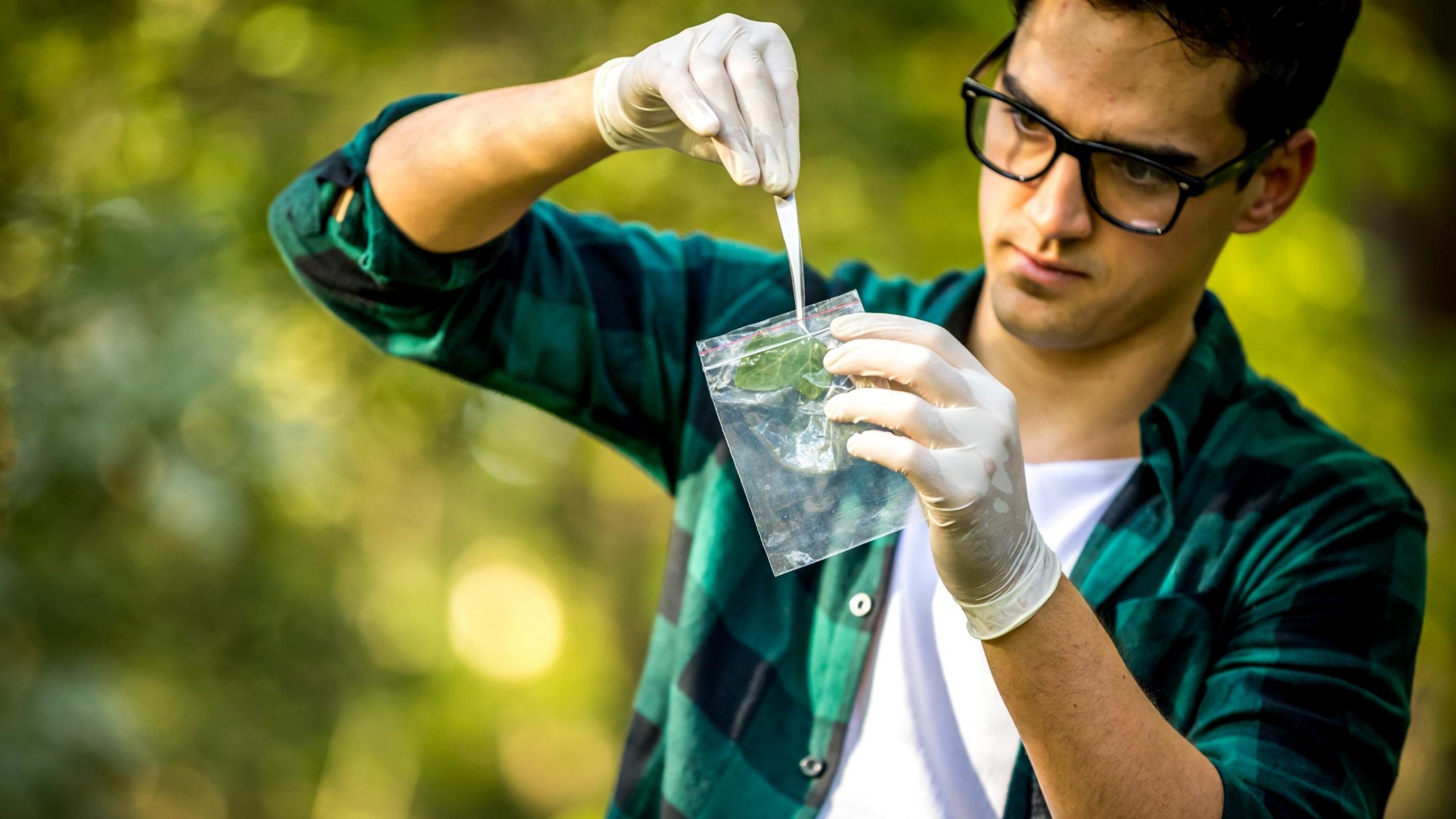 ---
Overview of Online Associates in Biology Programs
Biology majors in on-campus and online associate in biology programs tackle a wide range of subjects from college-level introductory biology to genetics. The academic rigor isn't for everybody and, thus, it's best to consult with a school guidance counselor first to determine your suitability and chances for success in online associates in biology degree programs.
Accreditation
The best biology degree programs have the seal of approval, or accreditation, from one of the six regional accreditation agencies and, in many cases, programmatic accreditation. The latter typically comes from the American Society for Biochemistry and Molecular Biology (ASBMB).
This is true for every online biology degree program on our list because accreditation is a crucial measurement of institutional credibility, credit transferability, and quality of education. But don't take our word for it! Check out the regional accreditation of every associate degree program you're considering first.
The best online biology programs also have faculty members with the appropriate professional credentials to teach biology and other specific courses.
Admission Requirements
The online associates in biology degree programs usually require a high school diploma or GED equivalent, and standardized test scores with minimum scores for admission.
Courses and Their Academic Requirements
While the specific course titles, descriptions, and content of online biology degree programs differ, their respective curriculum builds a solid foundation in the biological sciences. The number of credits varies, too, with 60-65 credits being common and with coursework consisting of general education courses and science classes. The courses in biological sciences including introductory biology and natural sciences are a step up from the high school level, too.
Most online biology degree programs have a two-year completion rate with a specific sequence of online courses. But there are also a few online biology degree programs with a longer time to completion for part-time enrollees.
There are usually no specializations yet offered by associates in biology degree programs. The choice in specialization is offered at the bachelor's and master's degree levels. But online biology students are provided with more information about the fields of specialization in a biology degree.
Learning Environment
The typical online biology degree program has online classes that students can take either synchronously (via live-streamed lectures) or asynchronously (via recorded lectures). Distance learning courses are usually required along with on-campus laboratory work with a few exceptions. Students earn an associate in biology degree by completing the academic requirements including minimum grades on courses.
Online students use distance learning software in accessing their online courses including submission of requirements. The online classes include quizzes and assignments, videos and animation, and other learning activities. Indeed, an online biology degree is just as rigorous!
Learning Outcomes
An associate in biology degree is a physical, mental, and intellectual preparation for the challenges of pursuing careers in STEM fields. While every online biology degree program has unique learning outcomes, there are common threads, too.
Students learn to apply the fundamental theories of the biological sciences, life sciences, and other physical sciences in their scientific investigations. Their solid foundation enables them to design, complete, and communicate scientific projects that are valuable in the workplace and in baccalaureate degree programs.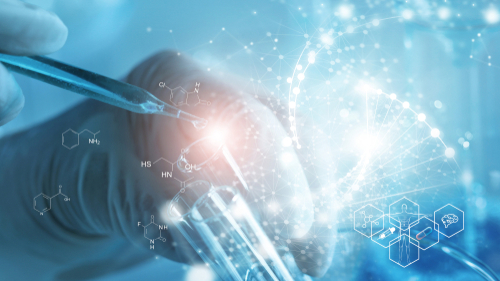 Career Paths for Holders of an Associate Degree in Biology
According to the Bureau of Labor Statistics, employment in the life, social and physical science occupations has a projected 7% growth (2022-2032) with 136,800 new jobs. According to the Occupational Outlook Handbook, the median annual wage for these occupations was $74,330 (May 2022).
Lab technologists must have bachelor's degrees but lab technicians are only required to have an associate in biology degree – and their salaries aren't too far behind either! The Occupational Outlook Handbook categorizes them into a single category because of the similarities in their job descriptions.
With a 5% employment growth rate, getting a degree in biology to become a biological technician makes sense! Their duties include setting up and maintaining laboratory equipment, collecting samples and specimens, and conducting tests.
An associate in biology degree means professional knowledge of life and natural sciences that can lead to careers as agricultural and food science technicians. These professionals are instrumental in our society's food security and safety, thanks to their knowledge about increasing farm and factory production.
Medical assistants have the option to specialize in administrative or clinical work in larger healthcare settings, but many also perform both types. Their workplace duties may also be affected by electronic health record systems but their human touch is always appreciated.
With their background in animal physiology and care, individuals with an associate in biology degree can find work as veterinary technicians. Caring for animals including providing assistance to veterinarians is part of their job.
Other possible career paths are forest and conservation technicians, pharmaceutical and medical sales representatives, and research assistants.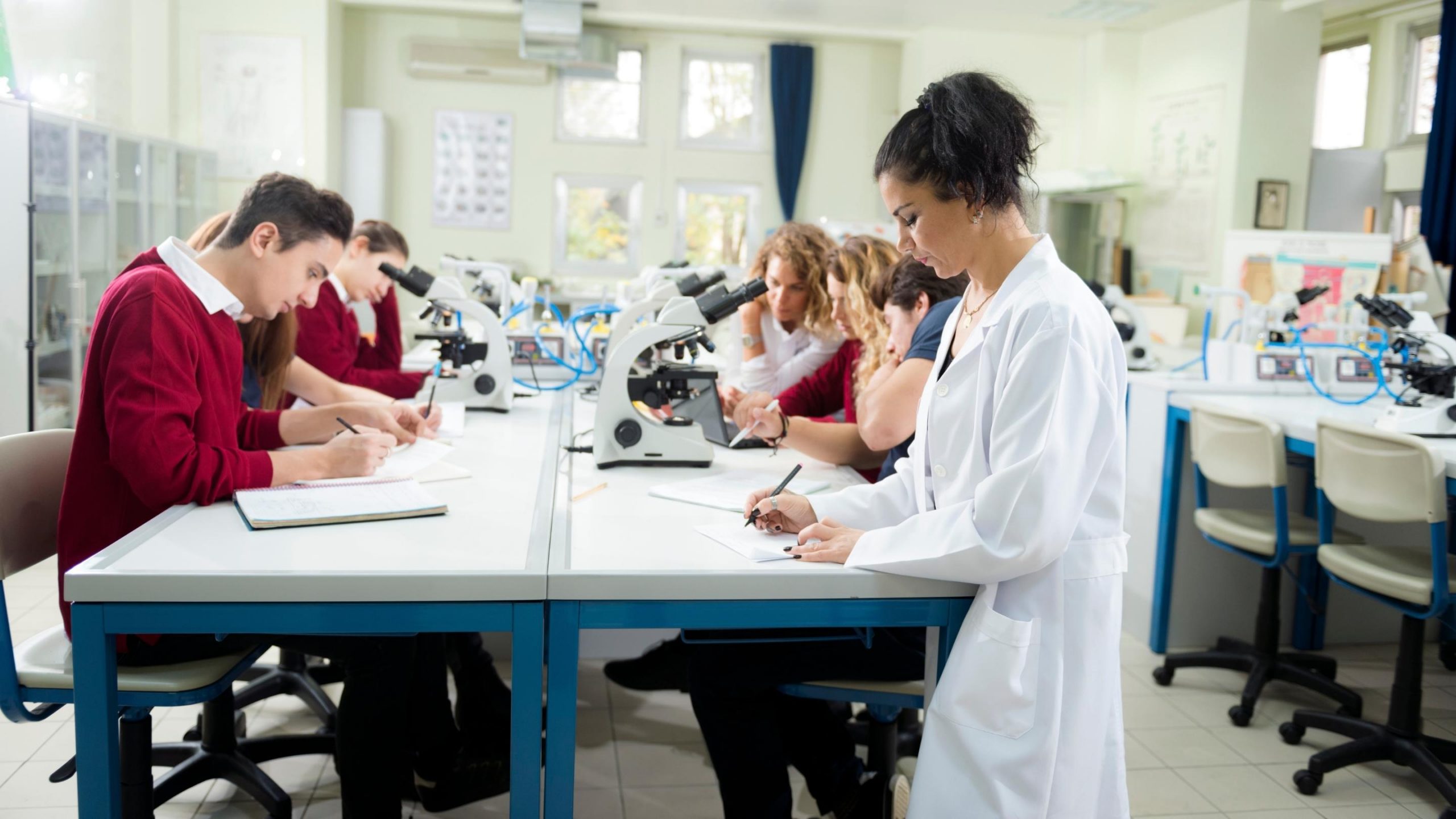 ---
Frequently Asked Questions
Who's the ideal candidate? 

Individuals with a natural curiosity for life and natural sciences, a problem solver, and attention to detail are most likely to succeed in online biology programs. Intellectual capacity and curiosity are desirable traits, too. 
What professional organizations can online students join? 

The American Institute of Biological Sciences (AIBS), American Society for Biochemistry and Molecular Biology (ASBMB), and American Society for Cell Biology are a few examples. Joining one of these organizations results in expanding your professional network, keeping updated with the trends, and getting an early shot at opportunities. 
What are the specializations in biology?  

Human biology, zoology, botany, molecular biology, cell biology, and genetics are among a few examples. 
What's the main difference between AA and AS in Biology degrees? 

AA degrees have more emphasis on the liberal arts while AS degrees focus on science courses.  Both, however, have credits that can be transferred to bachelor's degree programs. But it's important to seek career counseling as differences in their respective curriculum can lead to different educational and professional opportunities.
Is it worth pursuing an associate in biology degree?

Yes, it is because of the wide range of career opportunities possible and their monetary rewards and personal fulfillment! The time and cost savings in comparison with a bachelor's degree combined with the opportunity to find gainful employment after only two years make it even more worthwhile.
Key Takeaways
Earning an associate in biology degree leads to rewarding and challenging careers in diverse industries, from healthcare sciences to education.
Intellectual capacity is just as important in academic success as intellectual curiosity.