Find Your Perfect School
Premium Schools is an advertising-supported site. Featured or trusted partner programs and all school search, finder, or match results are for schools that compensate us. This compensation does not influence our school rankings, resource guides, or other editorially-independent information published on this site.
A Building and Home Inspector protects the public. If you've ever been in the market for a new home, you realize the importance of the expertise of such professionals.
Nobody wants to buy a money pit that requires extensive repairs, dangerous conditions, or presents a health risk. The Home Inspector advises prospective homeowners on potential maintenance and safety issues they may encounter. In addition, commercial buildings must be properly inspected for safety and structural integrity.
If you would like to offer your assistance in this capacity, becoming a Building and Home Inspector may be for you! Take a look at the below guide for more information.
Related Article: Highest Paying Jobs With A Trade School Education

---
10 BEST SCHOOLS FOR A BUILDING AND HOME INSPECTOR DEGREE
Mesa Community College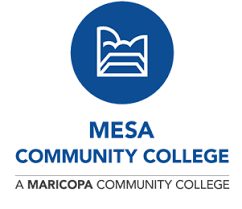 (On-campus) Certificate of Completion in Building Inspection
Students in the CCL Building Inspection program develop their general and specific building code compliance inspection skills. Their versatility means more job opportunities for which they are qualified. Students may also proceed to the Associate in Applied Science in Construction Management program after certificate completion.
This is a short-term program with only 18 credits to earn, and full-time students enroll in coursework equivalent to 12-18 credits per semester. No general education courses focus on trade-specific courses, such as Working Drawing Analysis: Blueprint Reading; Building Construction Methods, Materials, and Equipment; and Building Codes. Students should earn at least a "C" grade on all courses to earn the certificate.
The coursework has a sequential order, so students are well-advised to pass their courses at the intended time. Students learn different skills relevant to building inspection, including:
Team management skills that allow them to assume leadership roles in organizations
Effective communication skills with sensitivity to cultural nuances
Adoption of ethical and professional practices in all decisions and actions related to their future work
Collaboration skills that facilitate productive partnerships with stakeholders from different sectors
Technical skills with a strong foundational knowledge to deliver on the deliverables
Inspection skills with OSHA and industry standards in mind
Programs Offered:
Counseling and Applied Psychological Science
Economics
The shortest route toward becoming a building and home inspector may well be MCC's Certificate of Completion in Building Inspection Program! Grab the opportunity now!
---
San Diego Mesa College

(On-campus) Certificate and Associate of Science in Building Construction Technology
The beauty of SDMC's program is its laddered format. First earn the certificate, get relevant work experience, and then pursue the associate degree for career advancement.
The certificate program requires 28 credits, while the associate program has 60 credits, minimum, on its curriculum. Students enroll in general education and elective courses that meet the 60-credit requirement. The associate degree's curriculum also has 28 credits in its set program of study. Students must work with academic advisors to determine the best courses and their sequence before each semester in the associate degree program.
Both certificate and associate degree programs have trade-specific courses, including:
Construction Practices
Construction Project Management and Scheduling
Construction Plan Reading
Construction Management
Building Inspection
Building Codes and Zoning
Electrical, Plumbing, and Mechanical Codes
Estimating
These courses develop the students' skills in building inspection for residential and light construction projects and structures. These skills cover the analysis, interpretation and definition of the systems and components of project construction. Students also become proficient in applying to build code rules, regulations and limitations in construction projects.
Programs Offered:
Biology
Child Development
Whether you choose the Certificate or Associate of Science in Building Construction Technology program, you will get exceptional training at SDMesa!
---
Molloy College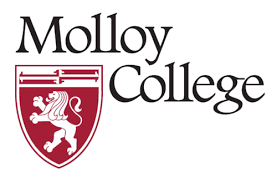 (On-campus) Home Inspection Continuing Education
New York requires home inspectors to complete at least 24 hours of approved continuing education. This program should be completed within the first two years of their license and before its expiration date as part of their license renewal. These are considered as continuing professional education (CPE) credits.
Molloy College's program meets all 24 required coursework and, thus, makes it among the best options in New York. Participants can choose from numerous individual courses based on their professional interests.
Note that there's no time limit for completing the 24 hours of coursework, meaning there's no need to choose all the courses at a single registration. But the $495 tuition must be paid regardless if you only choose a few or all the courses. There's also a need for proper timing since not every course will be offered every semester.
The courses and their number of continuing education hours include:
Basement Water Penetration (3)
Environmental Issues in Home Inspections: Asbestos, Lead, Mold and Radon (2)
Electrical Inspection Basics (6)
Home Inspection Q/A: 10 Second Rule (3)
How To Inspect Energy Star Homes (6)
Insulation Evaluation (6)
These are offered day and evening courses at the Suffolk Center and Rockville Center campuses.
Programs Offered:
Political Science
Social Work
Keep updated with the trends in building inspection while also earning CE credits with Molloy College's Home Inspection Continuing Education program!
---
Ventura College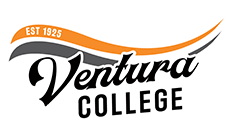 (On-campus) Associate of Science in Construction Technology
Students have two concentrations to choose from, but both options result in quality training for an effective building and home inspector career. First, the Building Inspection option emphasizes the interpretation of building codes and project design. Second, the Construction Management option focuses on project supervision and business management.
This is a vocational training program where students prepare for entry-level positions and, with relevant work experience, become eligible for leadership positions. Students prepare for these positions through didactic coursework and hands-on experience, and several courses will suit every student's personal preference.
Aside from the associate degree, interested individuals can also choose the one-year vocational Certificate of Achievement option or take individual classes. The individual classes can acquire a specific skill required to earn or renew an industry certification or license. Another option is a bachelor's program after completing the associate degree, perhaps after getting more work experience.
The coursework covers the fundamentals of construction technology that can be applied to building and home inspection work. Students also tackle courses that prepare them for certifications in building code, plumbing code, electrical code, and mechanical code. Graduates are more than well-prepared for certification exams necessary for professional success.
Programs Offered:
Advanced Manufacturing
Architecture
Establish a foothold in the building inspection industry with the AS in Construction Technology degree from Ventura College!
---
Portland Community College

(On-campus) Associate of Applied Science in Building Inspection Technology
With classes and hands-on training delivered by experts, students are guaranteed a comprehensive understanding of the principles and practices behind building inspection. Said understanding covers commercial and residential construction projects from plan evaluation to site inspections.
The coursework involves several courses conducted as a series, such as structural systems, international building code, and instructional mechanical code. There are also individual courses like introduction to building systems, residential and commercial print reading, and residential building codes. The technical skills learned during these courses ensure that students are proficient in the roles and responsibilities of building inspectors.
But transferable skills also matter and, thus, the program has courses featuring effective job hunting and intercultural communication. Hands-on experience comes by way of a field experience inspection course. Graduates are considered eligible for entry-level jobs immediately after program completion but will have a competitive edge with the appropriate certification or licensure. Career advancement can be fast-tracked with a bachelor's degree and relevant work experience.
This two-year associate program requires 91 credits.
Programs Offered:
American Sign Language Studies
Aviation Science
Get the best training in building inspection in Portland with PCC's AAS in Building Inspection Technology program! Two years will fly by because you're enjoying the coursework and the environment.
---
College of San Mateo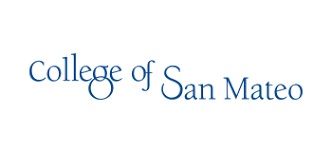 (On-campus) Associate in Science in Building Inspection
CSM offers more than 250 programs and among its most effective in its niche is the AS in Building Inspection program. Think of it as a gateway to career advancement, higher education and lifelong learning in the construction industry. Students gain competencies in multiple areas, including:
Application of building inspection standards, including testing procedures that ensure quality construction;
Explanations of the substance and intent behind the rules and regulations behind building codes
Identification of the terms, graphics and tools used in structural design and engineering
The two-year program covers the comprehensive nature of building codes related to the design, construction and maintenance of commercial and residential buildings in California. Students are expected to read the textbooks and other learning materials, participate in classroom discussions and demonstrate their increasing competency.
The curriculum reinforces the trade-specific skills students must learn during the two-year course. These include advanced building, electrical, plumbing, and structural provisions, which account for 28.5 units. Students must also tackle energy regulations, ADA building requirements and mechanical code.
The 60-unit minimum requirement is fulfilled through general education and elective courses. Students who earn 60 units with the required courses complied with satisfactorily will be awarded the associate degree.
Programs Offered:
Art History
Applied Python Programming
Kickstart your career in building and the home inspection with a world-class AS in Building Inspection degree from the College of San Mateo!
---
Ashworth College

(Online) Home Inspector Training
Ashworth College has a reputation for offering quality programs with affordable costs, and it's a reputation that extends to its online Home Inspector Training program. Students gain an in-depth understanding of and appreciation for the crucial role that home inspectors play in the thriving property market and society. The specialized skill sets that come with the job are embedded in the online training.
Individuals without previous training in-home inspection and related work will benefit from the program's streamlined design. There's a gradual but steady progression from the basics concepts to the advanced skills. Students learn home inspection from basement to roof and the tools and techniques in its related tasks.
The training program has two textbooks and a mobile app that students learn from. The Binder mobile app compliments the Student Portal dashboard, where lessons can be instantly accessed. There's also a Learning Resource Center with online libraries and laboratories and ProQuest digital access.
Online students don't have to feel alone in their studies either! Ashworth has an active online community where students, faculty members and staff interact. Graduates enjoy post-completion career services through the Ashworth College Central Network, which has templates for resumes and the like.
This is a four-month program that can be completed up to 12 months after the date of enrollment. Students study at their own pace, and completing all requirements results in awarding the Home Inspection diploma.
Programs Offered:
Earn a Diploma in Home Inspection from the famous Ashworth College in as little as four months! This may well be the fastest route to a successful career.
---
San Bernardino Valley College

(On-campus) Associate in Inspection Technology
Students undergo intensive training in preparation for entry-level employment as a building and home inspector, usually after meeting certification or licensure requirements in some states. Indeed, extensive preparation for passing the International Code Councils (ICC) and International Conference of Building Officials (ICBO) licensure exams are embedded in the program. The coursework covers the basics of building codes and ordinances, including zoning regulations.
This is a 60-unit program where students must earn a "C" grade or better in general requirements to remain in good standing. Basic knowledge in reading, writing, and arithmetic is a must to succeed in the program and critical thinking, communication, and problem-solving skills. Students are well-advised to commit full-time to the program due to the intensive coursework, but it's worth considering the technical and transferable skills learned.
The courses cover the basic and advanced concepts in several areas, including construction inspection, energy regulations in California, and non-structural plan review. The trade-specific courses are equivalent to 36 units and, thus, students must take up general education and elective courses to fill the remaining 24 units.
Programs Offered:
Administration of Justice
Astronomy
With the Associate in Inspection Technology degree, you're one step closer to your dreams of being a gainfully employed building and home inspector. Check it out now and be surprised by its quality!
---
Chemeketa Community College

(On-campus) Associate of Applied Science in Building Inspection Technology
The combination of didactic instruction, hands-on learning and internship make Chemeketa's program among the most unique! Knowledge and skills combine to become proficient in the specialized nature of building inspection. Entry-level jobs become more accessible, and career advancement isn't far off, particularly in employers with a preference for college-level applicants.
Students are admitted during the fall term only and, thus, progress through the program as a cohort. The 21-month program is for full-time attendance and requires evening classes. Preparation for the ICC certification exam is also embedded in the program, meaning earning an associate degree and getting certified are in the works.
Students must have a certain skill level in reading, writing and math to thrive in the program. These skills are crucial in meeting the learning outcomes, including:
Use of appropriate transferable skills including communication, collaboration and critical thinking for code compliance purposes
Performance of building inspections at various construction stages
Preparation of written reports related to the building inspections, including correction notices and referencing reports
Identification of the different types of building materials and methods
Reading and interpretation of blueprints following code requirements
A minimum of two years of relevant work experience in the construction industry is recommended but not required for applicants.
Programs Offered:
Accounting
Business Management
Apply your skills acquired at Chemeketa's unique AAS in Building Inspection Technology program in the workplace and be recognized for your contributions!
---
American Home Inspectors Training

(On-site and Online) Home Inspector Training
AHIT's training approach emphasizes providing students with above-par support services to guarantee their success in and out of the program. The comprehensive courses are delivered by field experts, including building and home inspectors with years of experience under their belt. The instruction even goes beyond the didactic component to cover the tricks of the trade, such as effective methods of establishing an inspection business.
Online courses are available, but students can also choose live courses in affiliated training centers. The online option is suitable for busy professionals who want to earn continuing education credits while pursuing a career. The live courses cater to traditional and non-traditional learners who feel more comfortable with in-person instruction.
Students have lifetime access to instructor support during and after the program. Said support covers the didactic instruction and guidance about the licensing exam, business matters, and career guidance. Access to courses is also still available even for graduates, as is customer support. There's even support for starting and marketing your inspection business!
Graduates receive certification and the InspectIT software, where reports can be created and synced between devices.
Programs Offered:
Commercial Inspection Training
Home Inspection Continuing Education
Choose from a wide range of Home Inspector Training courses from AHIT's website and kickstart your career to new heights!
---
FREQUENTLY ASKED QUESTIONS
What do Building and Home Inspectors do?

Whether you are inspecting a residential home or any other type of building structure, your goal will be the same… to ensure that all operating systems, such as the plumbing, electrical, heating, and air conditioning systems, are in good working order. They also need to be compliant with industry standards and local codes.

In this position, you will need to know how to use survey and metering instruments properly, keep detailed logs, provide result documentation to the proper channels, report violations, and take pictures of your inspections. You must also report or stop construction if you detect a violation.
What kind of salary can I expect as a Building Inspector?

As of May 2022, Construction and Building Inspectors earned $64,480 per year, according to the BLS. The highest 10% made upwards of $104,110 annually.
How do I become a Building or Home Inspector?

As with most trades, you will need to have your high school or equivalent diploma. The best Building or Home Inspectors begin their careers with at least some construction experience under their belt.

Although previous experience may not be required (depending on the employer), on-the-job training, certifications, and licensure may be required. Continued education is a must!

For career advancement, you may decide to earn a bachelor's degree in architecture or engineering. Associate degree programs are ideal to begin your career and can be found at your local college or vocational school.
What will I learn in an associate degree program?

Courses should include construction technology, drafting, plumbing, electrical codes, home or commercial inspections, blueprint reading, business management, mechanical inspections, wood frame construction, steel construction, concrete and soil technology, city ordinances, recordkeeping, and much more.
Are Building and Home Inspector jobs readily available?

Adding 15,700 jobs per year, becoming a Home Inspector may be a tremendous opportunity for you; however, the BLS predicts a 2% decline between 2022 and 2032 due to remote inspections. 
What types of Building Inspector opportunities should I consider?

Within the realm of "Inspector," there are several concentrations you may want to consider, such as:

Electrical Inspector
Coating Inspector
Commercial Building Inspector
Mechanical Inspector
Plumbing Inspector
Plans Examiner
Residential Home Inspector
Elevator Inspector
Public Works Inspector
Do I need to obtain an inspection license?

Most states will require inspectors to have a license or a specific certification. In addition, they must stay up-to-date on the latest codes set forth by the state in which they practice. Check out the International Association of Certified Home Inspectors for more information.

Since driving will be a requirement, you must have a valid driver's license.
What qualities will make me a good Building and Home Inspector?

Inspectors must be detail-oriented, pay attention to details, and be mechanically-minded. Physical stamina is necessary for climbing ladders for roof inspections and checking attics for structural issues. Be prepared to crawl in tight places and under houses, as well.
What is the most challenging part of being a Home Inspector?

The most challenging part of being a Home Inspector is making sure that all areas of a home are inspected properly and thoroughly. This can be difficult as some areas, such as crawl spaces and attics, can be challenging to access and inspect.

Additionally, it is important for inspectors to be aware of all local, state, and federal regulations and standards to ensure that the inspection is thorough and accurate.