Find Your Perfect School
Premium Schools is an advertising-supported site. Featured or trusted partner programs and all school search, finder, or match results are for schools that compensate us. This compensation does not influence our school rankings, resource guides, or other editorially-independent information published on this site.
As we drive down the road, we take for granted the hard work of others who ensure that our roadways and bridges are safe. In addition, many other utilities are installed underground to allow for modern conveniences like electricity, sewer, and water supplies. If you are interested in this field, perhaps beginning your career as a Civil Engineering Technician is an option. With minimum education, you can start your career and eventually earn additional education to become a Civil Engineer if you so choose.
Take a look at the guide below and get started today!
10 BEST SCHOOLS FOR A CIVIL ENGINEERING TECHNICIAN DEGREE
Temple University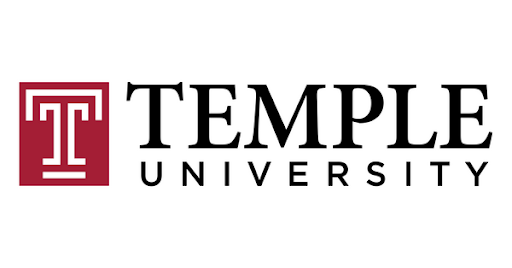 (On-Campus) BS in Civil Engineering
Temple University offers a Bachelor of Science in Civil Engineering, preparing students for careers as professional engineers in designing, constructing, and maintaining built structures.
The function of civil engineers is to design roads, tunnels, bridges, commercial buildings, canals, dams, or industrial plants to meet societal needs physically. They design and build infrastructure solutions that enable people to live a comfortable daily life.
Numerous career paths and industries are available to civil engineering technicians, including construction, environmental, geotechnical, structural, transportation, water resources, and more. They must, however, learn the fundamentals of structural design and the elements of construction, transportation, and geotechnical engineering. A Civil Engineering undergraduate education at Temple provides students with solid engineering foundations, allows them to pursue their interests, and includes a course that discusses navigating the engineering industry after graduation.
Programs offered:
Engineering Management
Environmental Engineering
Finish this bachelor's degree in civil engineering at Temple University for four years and grab an opportunity to enter the engineering industry or pursue higher education after graduation.
---
NHTI Concord's Community College

(On-Campus) Associate in Science in Civil Engineering Technology
The Civil Engineering and Technology (CVET) program combines math and science with civil engineering theory. Through hands-on activities in NHTI labs, students learn CVET fundamentals, teamwork, and presentation skills. Students learn about design and engineering problems and industry practices through a unique guest speakers program.
CAD software skills are one of the skills students learn. They also get exposed to test materials typically used in civil engineering in the field and the laboratory. There are also opportunities to estimate the materials needed for a technical project.
At the end of the program, students will continually demonstrate professional development and be effective lifelong learners. Participants will be able to demonstrate problem-solving skills and teamwork. They'll learn to communicate effectively and build relationships. And they can engage in a civic life that respects diversity and local and global issues.
Programs offered:
Architectural Engineering Technology
Landscape and Environmental Design
Use this associate degree in Civil Engineering Technology offered at NHTI Concord's Community College as a stepping stone to achieving your career goals as a civil engineering technician in any company or organization.
---
University of New Hampshire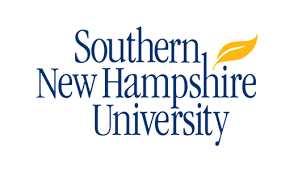 (On-Campus) BS in Civil Engineering Major
Students interested in helping people live better lives while protecting the environment can enroll in this program. Civil engineers design and build highways, tunnels, buildings, and bridges and restore, protect, and improve the environment.
Students are very interested in this program, and the professors are very engaged. As a first-year student, you'll have the option of choosing courses based on your interests. There are many student organizations and activities you can participate in. There are study abroad opportunities, complementary minors, dual majors, a four-year graduation pace, an accelerated master's program, and close ties with industry leaders to internships and employment.
As a BS in Civil Engineering Major student, you will receive scholarships, outreach, unlimited learning, and even public service participation. In addition, the school is nationally recognized for its undergraduate and graduate programs. They're also proactive in researching to advance science and engineering, contributing to the life quality of New Hampshire residents in general.
Programs offered:
Environmental Engineering
Architectural Studies
Jumpstart your career in the engineering industry by acquiring a bachelor's degree in Civil Engineering major at the University of New Hampshire.
---
Georgia Southern University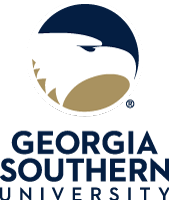 (On-Campus) BS in Civil Engineering
Engineering is the oldest branch of science, and a civil engineer typically designs, builds, operates, and maintains infrastructure and facilities. With a focus on shaping students for professional practice, Georgia Southern's curriculum covers five major areas in civil engineering. These are structural, transportation-pavement/geotechnical, water resources/environmental, and construction and surveying/geomatics.
As a civil engineer technician, you can support the water supply and waste disposal systems and operations. You can work in power plants, participate in construction projects, build infrastructures for different communities, and help devise transportation systems for people.
Georgia Southern's civil engineering program prepares you for the challenges you will face in the engineering field while introducing you to a more responsible and sustainable future.
While the civil engineering degree focuses on water resources and environmental engineering, structural engineering, transportation-pavement engineering geotechnical engineering, and construction engineering, you will also learn to apply these areas in professional practice.
Programs offered:
Environmental Engineering
Mechanical Engineering
All you need to do to prepare for your engineering technician career is enroll in this Bachelor's in Civil Engineering at Georgia Southern University. You can have a successful career, develop your professional skills, and learn effective communication.
---
Lake Land College

(On-Campus) AAS or Certificate in Civil Engineering Technology
Civil engineer technicians today can estimate costs and manage project costs as part of their job. They assist with the specification of construction materials. They participate in drafting and designing buildings, roads, and land developments. They are responsible for inspecting the job site to ensure that it complies with drawings and specifications.
Lake Land College's Civil Engineering Technology program prepares students to work as engineers and surveyors for architecture firms, engineering consulting firms, construction management firms, surveyors, contracting firms, residential builders, and federal, state, county, and city governments. Students may choose from various courses to train for careers in architecture, construction, facility management, and surveying. Students can also transfer directly into a bachelor's degree program in construction technology, civil engineering technology, architecture, or surveying.
The Department of Civil Engineering Technology provides students with quality educational opportunities and prepares them to pursue studies at a four-year institution and pursue careers in engineering technology.
As a student in this institution, you can expect to utilize creativity, current technology, and the principles of mathematics and applied science to solve technical problems typical to civil engineering technology careers. In addition, you can conduct standard field testing and laboratory experiments, interpret and report on the results, and suggest improvements for methods or materials. You'll also get to learn to manage and communicate effectively in a diverse multidisciplinary team in the workplace or academic setting.
Programs offered:
Construction Management
Facility Management
Civil engineering technicians are essential people in society so start preparing your pathway to become one as you finish a certificate or AAS degree in Civil Engineering Technology offered at Lake Land College.
---
University of Maine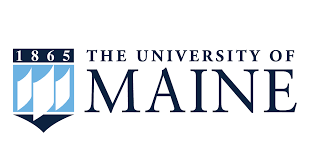 (On-Campus) BS in Construction Engineering Technology
Combined with civil engineering technology and construction business management, the University of Maine's BS in Construction Engineering Technology (CET) on-campus program teaches construction engineering technology (CET).
Construction, engineering, and management are combined in this program to prepare graduates for rewarding careers that involve using their knowledge, skills, and experience to construct buildings and infrastructure across the country. There are typically 30 students enrolled in each construction engineering technology class at UMaine.
Most CET majors work in construction or engineering during the summer. Employers across the nation hire graduates.
The university's CET program was formerly known as Construction Management Technology (CMT). The name change was necessary to continue accreditation under ABET's Engineering Technology Accreditation Commission for Construction Engineering. All graduates must obtain professional engineering licensure in various states, including Maine.
Through the Construction Engineering Technology (CET) program, students who aspire to facilitate construction projects will develop their engineering and professional skills. From design and planning to construction, operations, and maintenance, graduates can contribute at every building and infrastructure lifecycle stage. Some other skills you can hone with this program include practical problem-solving, teamwork, construction engineering decision-making, and effective communication with engineers, designers, and other project members.
Programs offered:
Mechanical Engineering
Engineering Physics
Hone the skills needed to become a highly-skilled civil engineering technician! Earn a bachelor's degree in Construction Engineering Technology at the University of Maine.
---
Sandhills Community College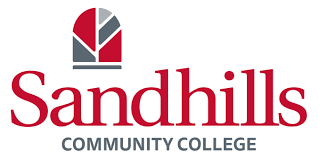 (On-Campus) Associate Degree or Certificate in Civil Engineering Technology
Civil Engineering Technology is a course of study offered at Sandhills Community College. It allows students to learn and apply engineering principles, document projects, and supervise them in sustainable land development, public works, and facility building.
In addition to communication and computation skills, the program teaches how to estimate and analyze sites, project management, hydraulics, plan preparation, environmental science, waste management, and surveying.
Many firms offer job titles related to engineering, surveying, and construction, so graduates of Civil Engineering Technology programs should be qualified for technician-level jobs.
Programs offered:
Geomatics Technology
Industrial Systems Technology
Pursue a career in the civil engineering technology industry with this associate degree or certificate in Civil Engineering Technology offered at Sandhills Community College. It's time to acquire a high-quality education in this field!
---
Rochester Institute of Technology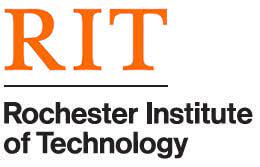 (On-Campus) BS in Civil Engineering Technology
As a student of RIT's civil engineering technology program, you will gain the practical knowledge, skills, and theory necessary to analyze and solve complex problems posed by the nation's growing infrastructure needs.
Choosing between construction management, structural engineering, or water resources is possible when enrolled in this BS degree.
In RIT's civil engineering technology program, you will learn how to analyze, design, build, and retrofit existing and new infrastructure needs. Civil engineers should also integrate modern technological innovations that protect the environment into sustainable practices in their infrastructure solutions.
With a major in civil engineering technology, you'll begin by studying structural mechanics, physics, and calculus. Students are taught technical subjects concurrently with mathematics and science in the program's first two years.
In the third and fourth years, the coursework expands the fundamentals with advanced courses in structures, water and wastewater treatment and management, transportation systems, foundations, and additional liberal arts courses. By the end of the fifth year, you'll have completed a capstone project, including the design of a major civil engineering project.
Other technical disciplines are also offered as electives. With the major, you can specialize while also gaining a broad background in construction management and civil engineering.
Programs offered:
Biomedical Engineering
Architectural and Civil Drafting Technology AOS
It's time to prepare for your career in the civil engineering industry! Obtain your Bachelor's in Civil Engineering Technology at Rochester Institute of Technology!
---
North Dakota State University

(On-Campus) BS in Civil Engineering
A civil engineer is a person who
Students from the Department of Civil and Environmental Engineering at North Dakota State University tackle the many faculties of the discipline. It enables them to gain broad technical knowledge and decision-making and planning skills that directly and indirectly affect public health and safety.
At NDSU, first-year civil engineering students are introduced to the engineering sciences and English, chemistry, and math courses. Students are exposed to surveying, mathematics, physics, and engineering science courses in the second year. After that, students examine their specialization areas during the third year, including structural, transportation, water resources, environmental engineering, and geotechnical.
The program includes 12 hours of technical electives or additional courses in areas in the specific Civil Engineering field they intend to pursue a professional career. The student may choose from 42 civil engineering courses at this time.
There are state-of-the-art research facilities and excellent undergraduate education and research facilities in the Department of Civil Engineering, including new undergraduate laboratories for environmental engineering and water resources, geotechnical engineering, structural engineering, and civil engineering materials.
Programs offered:
Architecture and Landscape Architecture
Industrial and Manufacturing Engineering
Obtain suitable skillsets and knowledge to prepare for a career as a civil engineering technician! Enroll in the BS degree in Civil Engineering program at North Dakota State University.
---
Dunwoody College of Technology

(On-Campus) AAS in Surveying and Civil Engineering Technology
The Surveying & Civil Engineering Technology program at Dunwoody College of Technology prepares students to work in the civil engineering and land surveying fields. County, city, and state governments may employ technicians. Graduates may also find employment as contractors, engineers, or land surveyors in the private sector. Under the supervision of a professional surveyor or civil engineer, students gain experience in land surveying and civil engineering.
A surveying technician assists a surveyor in collecting data and making maps of the earth's surface. Land surveyors usually take measurements of land at sites or in an office. Civil engineering technicians help civil engineers design and construct roads, bridges, utility systems, and other essential infrastructure projects. These technicians also assist in land development and commercial projects.
The focus of the course is surveying, drafting/designing, and materials testing. Students in surveying courses have the opportunity to operate industry-standard equipment, including the latest advances in GNSS (GPS) technology. Computer-aided drafting programs (CAD) develop survey drawings and engineering plans.
The Arts and sciences courses complete the curriculum, providing students with the analytical, communication, and writing skills that the industry expects from its professionals.
Programs offered:
Electrical Construction and Maintenance
Construction Project Management
Secure your job in the civil engineering sector and use this AAS degree in Surveying and Civil Engineering Technology program at Dunwoody College of Technology.
---
FREQUENTLY ASKED QUESTIONS
What does a Civil Engineering Technician do?

The Civil Engineering Technician is an assistant, so to speak, to a Civil Engineer. They help with the planning, designing, and building of all types of projects. They work on residential and commercial planning, along with land development projects by using computer-aided design software. They often focus on building highways and bridges and planning for the installation of utilities.

Civil Engineering Technicians also help gather materials costs and construct proposals, do soil tests, conduct field surveys, maintain project files, and much more!

As you progress in the field, if you choose, you can advance into more in-depth projects, such as working on storm sewer systems. With additional education, you can become a Civil Engineer.
How do I become a Civil Engineering Technician?

To become a Civil Engineering Technician, you will need an Associate of Civil Engineering Technology degree. Preferably, your program should be accredited by ABET. However, if a degree program is not an option for you, vocational school programs can award a certificate or diploma in this field. 
What will I learn in a degree or trade program in civil engineering technology?

Your coursework should include topics like:

Engineering
Science
Math
Surveying
Construction Materials
Design
Drafting
CAD Software
And, much more!
Do I need certification to be a Civil Engineering Technician?
What kind of salary can I expect with a job as a Civil Engineering Technician?

As of May 2022, the BLS reported an average annual wage of $59,630 for a Civil Engineering Technician. The highest 10% earned upwards of $85,740 per year. 
Are Civil Engineering Technicians in demand?

Between 2022 and 2032, the BLS states an expected job growth rate of 2%. Although slower than average for all other occupations, approximately 5,900 new jobs per year will become open over the next decade due to the replacement of retirees.

In addition, existing levees, bridges, highways, dams, and other structures will need updating, maintenance, and preservation. Renewable energy projects, such as wind farming, will contribute to future job growth.
What other job options do I have in this field?

Other job opportunities include:

Architectural and Civil Drafter
Wind Turbine Technician
Telecommunications Equipment Installer & Repairer
Surveyor
Power Plant Operator
Electric Power Line Installer & Repairer
To name a few!
Related Article: 40 Highest Paying Jobs With A Trade School Education