Find Your Perfect School
Premium Schools is an advertising-supported site. Featured or trusted partner programs and all school search, finder, or match results are for schools that compensate us. This compensation does not influence our school rankings, resource guides, or other editorially-independent information published on this site.
The United States is home to diversity. It has always held a special allure that draws talented students from here and abroad.
Aside from the invaluable academic and professional growth and countless career opportunities after graduation, the country is considered a holy grail of higher education.

Aside from the prestige of American college education, what attracts students to U.S. colleges is the beautiful campuses and the storied history they hold.
Adventurous students from all 50 states and worldwide have long disagreed about which colleges in the coastal states bring out the tiny town vibe within their campuses. But we will not attempt to discuss the age-old debate, for we will focus on Eastern College.
For the most part, the DNA of the East Coast lies in its people, food, scenery, art galleries, and college campuses. It carries a diverse culture that blends Northern and Southern American charm through its seaside locales and bustling urban centers.
The cost of living varies, depending on where you are, but numerous opportunities to earn, particularly for college degree holders.
Understandably, students choose Eastern Colleges. While on campus in the East, students will experience all four seasons. You will get a full dose of hot summer days, breezy autumn nights, freezing winters, and a see colorful flowers in full bloom in spring. Studying on the East Coast is a fun way to experience college.
---
Quick Summarization:
East Coasters are known to have deeper European roots than other parts of the States, as evidenced by the local and historical alleys in a small city in the region. Today, the East is more known for its fast-paced lifestyle and large cities.
However, it does give off the great college town vibe! The Easter seaboard is where the Appalachian Mountains are, particularly in West Virginia, the go-to spot for nature lovers is located, extending to Maine. Nothing can take you genuinely closer to nature than that! As such, attending a college in any of the Eastern states can be an enriching experience with its diverse cultures and natural scenery!
---
The 20 Eastern Colleges With That Small and Unique Town Vibe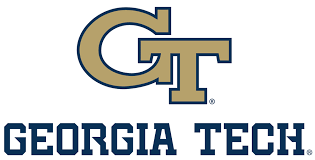 Atlanta, Georgia
The Georgia Institute of Technology is the poster child of the New South. Standing in the heart of Georgia and the most dynamic city in the region, the Georgia Tech campus sits in the big city of Atlanta, where the massive media outfit CNN or CNN Money is headquartered.
Georgia Tech has one of the most beautiful urban campuses on the East Coast. The campus does not leave any unused space. Every inch of the campus ground is filled with opportunities for students to get together and connect as they tackle their lives as college students.
Across the campus, you will find Georgia Tech's nearly 160 buildings that serve as homes to its students. The main campus is 400 wooded acres of land that provides a comfortable yet stimulating environment for living and learning.
You will never feel alone while in the company of more than 25,000 students. Find your community from hundreds of clubs and activities. Get to know your peers and build life-long friendships that make your college life feel like a quaint town with people you know.
---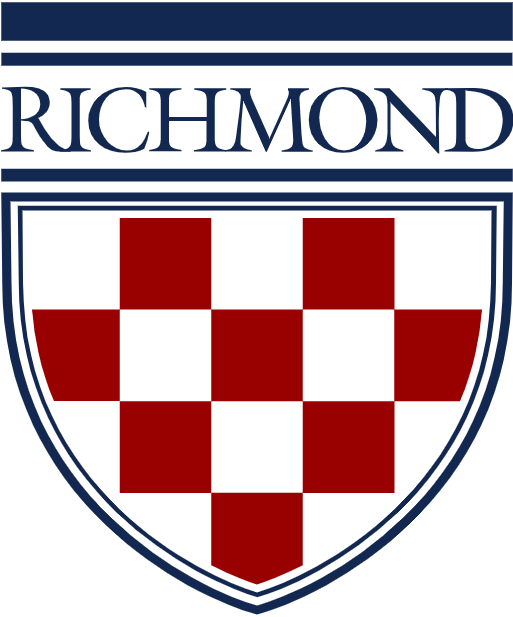 Richmond, Virginia
Experience the extent of liberal arts education from one of the best liberal arts colleges in the country, the University of Richmond (U.R.). The university fosters an intellectually vibrant community.
University of Richmond's intellectually vibrant community can be seen on campus grounds. The 350 acres of carefully landscaped grounds serve as the Spiders' home away from home. U.R.'s campus tops Princeton University's list of the most beautiful campus in its 2021 review.
Its lush green, open spaces lead the eyes to the beautiful brick buildings that define the University of Richmond.
Spiders come together in many, both in the university ground and the city where it stands. Every student who comes to U.R. finds an enriching college experience in scholarly pursuits and playful activities. When you enroll here, you will find countless opportunities to explore and immerse yourself in a fulfilling college environment.
Whether you choose to study in the library, visit the art galleries, or go on a walk along the riverside hiking trails, the University of Richmond will help you find your way.
---

Atlanta, Georgia
Emory University welcomes its students to a warm and vibrant campus that leaves them feeling instantly welcomed. Since 1836, Emory has maintained its mission "to create, preserve, teach, and apply knowledge in the service of humanity."
This mission has become the university's guiding principle in preparing its students to lead in making a difference in the world.
Emory's dedication to its students is reflected in its beautiful campus. Its classrooms embrace different ideas without hesitation. The community of students is so diverse that you can connect with classmates and peers from all over the world while finding your place.
Campus life is exceptionally colorful and filled with new experiences. You will surely meet people with your shared purpose with a diverse group of individuals. You can find various resources and options to create your university experience more personal.
The Hub is your one-stop-shop for exploring what is new and fun. Do not forget to bring your enthusiasm for academics and extracurricular when you enroll at Emory University.
---

New York, New York
The Eastern region also includes states in the North, including the state of New York, where Baruch College sits.
Baruch College is among the most beautiful urban campuses in the Big Apple. It is a public institution with its humble 3-acre campus home to over 19,000 students. Despite being nestled in NYC, its tight-knit community of students, faculty, and staff make the city feel like a little town.
Its rich traditions date back to 1847. Baruch is part of the Free Academy and is the first free public college education institution.
The college campus is a skyscraper instead of brick walls or ivy-covered halls, but nothing beats NY as the backdrop to your college life. Baruch College remains in its landmark building at 23rd Street and Lexington Avenue.
This unique college allows its students to explore the city while still experiencing the rigor of academics. Baruch One Stop Shop (BOSS) will help you navigate various resources. From finding financial aid, tuition, housing, art galleries, student activities, and even career services, BOSS is ready to help.
Here's a fun bit about the Empire State (besides being hailed by many as the best college town): In the western part of NY is Letchworth State Park, which is aptly called the Grand Canyon of the East, rivaling that of Arizona and matching the canyons of the San Gabriel Mountains in California!
---

Northampton, Massachusetts
Smith College came from humble beginnings with only 14 students when it started offering classes in 1875. Today, Smith is one of the largest women's colleges in the United States, with students from 49 states and 72 countries.
It has remained firmly committed to providing college education to women while also offering graduate education to men and women.
Its 1470-acre campus is a fertile ground for young women to explore new and innovative ideas that help solve real-world problems. At Smith, which is located in a beautiful college town, you can be whoever you want to be. There are countless opportunities for everyone to consider with the community's full support.
What makes Smith so unique is its location. Northampton is a beautiful place to spend your college days. The locals are very welcoming, coming from its liberal outlook.
You will be proud to be a student at Smith College. Tourists worldwide visit the award-winning Smith College Museum of Art, but you can spend your free time at the museum when you are on campus.
Strolling on campus is a delight, with Smith's botanical gardens as the backdrop to your campus life. There is no question why everyone is filled with energy and warmth while earning their academic degree and spending their college time at Smith as they consider Massachusetts as the best college town!
---

Lewiston, Maine
Bates College sits along the beautiful and historic, walkable riverfronts of the Androscoggin River in the twin cities of Lewiston and Auburn. Bates is a small liberal arts college surrounded by the working-class town of Lewiston, Maine.
The college has always been firm in its ideals of "academic excellence, intellectual curiosity, egalitarianism, social justice, and freedom."
Bates attracts students who constantly search for knowledge without fear of being an outcast. In the gorgeous natural terrain of the 133 acres of campus grounds, students are free to come as they are. The college seeks to form a community of young learners who are open-minded and with ardor and devotion to learning.
Campus Life at Bates plays a crucial role in your college education. It is encouraging as much as it is rigorous. You can find spaces to connect. Find your passion in the various student clubs and organizations, year-round social events and programs, and build your resume at the skill-building workshops.
The Commons is a perfect place for you and your peers to gather. It will be your go-to place to eat, study, and collaborate with the vibrant and dynamic Bates College community.
---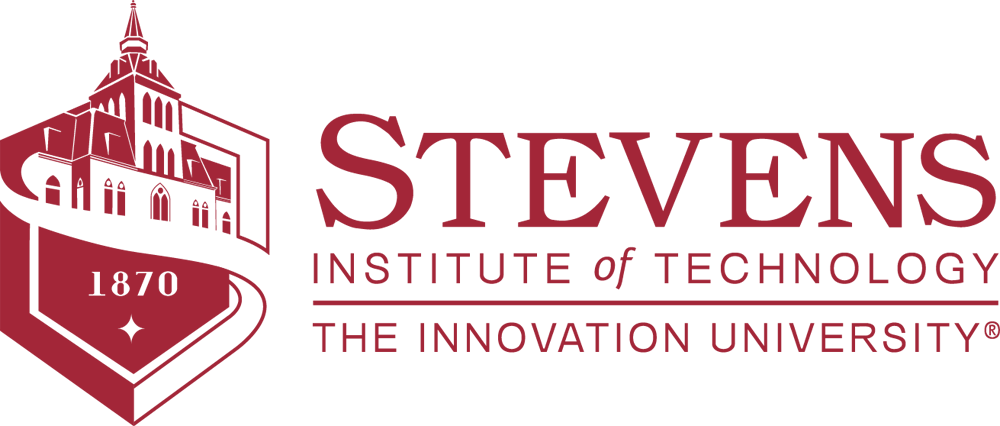 Hoboken, New Jersey
Founded in 1870, the Steven Institute of Technology stands tall as one of the first technological universities in the United States. It is the first college to offer only mechanical engineering courses and has leveraged this auspicious head start to position itself as a leader in technology and engineering.
Stevens Institute of Technology campus grounds is a 55-acre wooded sanctuary providing students a haven. The Stevens community believes that college is more than earning a college degree.
It is about building yourself to committing to life-long friendships driven by service, pursuing passions, and learning and appreciating different points of view.
Hoboken, New Jersey, where Stevens stands, is a perfect place for you to explore everything you can about being a college student. Lovingly called the Mile Square City, Hoboken is the quintessential urban lifestyle without losing the small-town vibe.
Explore the city, take pride in it being the best college town for your needs, and enjoy the diverse and unique local experiences and the green spaces of the outdoors.
---

Poughkeepsie, NY
Vassar College has a long history of granting degrees to women, making it one of the first in the nation. Vassar, founded in 1861, provides women with an education equivalent to that once available only to men and today aims to foster a rich intellectual and cultural environment characterized by diversity, inclusion, and equity.
It is crucial that all members, including the underrepresented and marginalized, are valued and empowered to succeed.
The Vassar College campus spans 1,000 acres, and houses a national historic place and two national historic landmarks, with more research initiatives to expand the college's rich history.
Vassar's history of curricular innovation, perennial ranking among the country's top liberal arts colleges, and the beauty of its campus make the school highly regarded.
---

Bethlehem, Pennsylvania
Bethlehem offers a vibrant city with an impressive history and a laid-back atmosphere thru the beautiful Lehigh Valley! Also called the "City of Festivals," Bethlehem hosts more than 20 major festivals and even more mini-festivals each year.
Close to Lehigh University is the Banana Factory, a dynamic cultural arts center located in SouthSide. The university is close to many unique stores and national chains, giving you those exciting shopping opportunities.
Lehigh University's city hosts diverse cuisine offerings, including Japanese, Indian, Malaysian, Italian, Thai, and Mexican, which international students appreciate.
The Pocono Mountains, New Jersey, Delaware beaches, and NYC are a few hours away to Lehigh University. Lehigh's proximity to the Poconos also makes it a destination for students when the fall foliage in the Northeast ends.
Combined, Lehigh University and South Mountain—one of the few undeveloped areas in the valley—comprise more than 2,300 acres and make a stunning attraction in the region.
Did you know that Lehigh University is impacting Bethlehem dramatically and that it is transforming the steel city into the best college town?
---

Davidson, North Carolina
Davidson University offers a supportive and caring environment for intellectual, physical, social, and spiritual growth. In addition to working hard and studying hard, Davidson students also take time to connect with students from a wide range of interests outside of class.
Over 200 student organizations on campus engage in cultural, political, artistic, entertainment, literary, religious, athletic, inclusive, and diverse activities.
A campus-wide interactive resource center, the Health Education Office focuses on preventative health and wellness on campus, including services and resources related to the mental health and well-being of students. In working to provide relevant resources for all students, the Health Education Office acknowledges the unique needs of particular communities on campus.
A range of outdoor activities and courses are available throughout the year through Davidson Outdoors. If you're thrilled to go rock climbing, kayaking, trekking, caving, or canoeing, you're in for some great adventures with Davidson.
The Outdoor Odyssey program encourages first-year students to form deep connections and enjoy what North Carolina offers as they explore the beautiful mountains.
With its 110 acres of waterfront property on Lake Norman, Davidson's Lake Campus is located 7 miles from Davidson's main campus, providing students with access to various water activities. The property's amenities are a beach, boat slips, a swimming area, and volleyball courts.
---

Princeton, New Jersey
A diverse campus community is an integral part of Princeton University's mission. Over 5,000 undergraduate students live and study on-campus, where faculty and staff devote much of their time and energies to teaching, advising, and supporting students.
There is easy access to Philadelphia and NYC by train, about 55 miles away from Princeton University's 600-acre campus.
Anyone who hasn't heard of the prestige of Princeton University must be living under a rock! This best kept "not-so-secret" secret in the idyllic college town that is Princeton is making it to the world's most prestigious higher education institutions boasting trusted partner programs with world-leading colleges and universities.
Other editorially independent information published speaks of how major employers prefer Princeton graduates, too! And it being in a popular college town makes it even more desirable to students from all over the country.
Students at Princeton have guaranteed on-campus housing for all four years, which is probably why 98% of the total student population prefers to stay on the campus. All first-year students live on campus during their first two years in one of six residential colleges.
They receive academic, social, cultural, recreational, and educational advising services from these residential colleges. Princeton's colleges provide residents with a residential experience tailored to expand the student's exposure to diversity and education.
In addition to living at a residential college or dormitory, juniors and seniors have various dining options, including eating clubs, cooperatives, and independent dining. The campus at Princeton has a huge variety of architectural styles and beautiful spaces.
The upper part of campus is dominated by Gothic-style dorms and classrooms, whereas the south side boasts grassy sports fields bordering Lake Carnegie and glassy science laboratories.
---

Blacksburg, Virginia
A land-grant institution, Virginia Tech fosters academic disciplines to positively impact Virginia and the rest of the country. A beautiful campus and a top-notch engineering school, Virginia Tech is the perfect blend of challenge and fun, with an unparalleled sense of community.
A large part of this school's appeal is its little town feel where students say they are more at home than anywhere else in the world!
At Virginia Tech, students are taught by passionate professors who apply real-life examples and cases to their classes. Students here like the school's best professors because they make them want to learn more.
It may seem like living in the middle of nowhere would mean boredom, but Hokie Nation members make the most of it. You always find stuff to do when you're surrounded by 30,000 people your age. With peace and quiet, many fun activities, and a small-town atmosphere, you can always make the most of your college experience at Virginia Tech.
---

Swarthmore, Pennsylvania
Swarthmore College was founded in 1864 by the Religious Society of Friends to educate students to become influential leaders.
Swarthmore features 600 courses and research opportunities, making it one of the finest liberal arts colleges in the country. These include humanities and performing arts, social and natural sciences, and engineering.
Swathmore's arboretum campus stretches over 425 acres with rolling lawns, a creek, wooded hills, and hiking trails. The campus is only 11 miles from Philadelphia.
Student, faculty, and staff perspectives -including different viewpoints, identities, and histories – combine to foster an open dialogue and interest in ideas and issues at Swarthmore. There are few college campuses as beautiful as Swarthmore–a solid proof of why it deserves the constantly high educational rankings.
Aside from focusing on the architecture of its campus, Swarthmore is also dedicated to its sustainability efforts and practices. Swarthmore College continues to put its values into practice, and one most recent effort is the conversion of its green rooftops.
---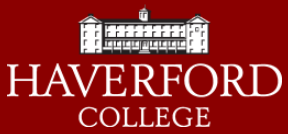 Haverford, Pennsylvania
The honor code and beautiful arboretum of Haverford College, a top liberal arts college outside of Philadelphia, make it stand out from the rest of other Eastern colleges. In the classroom, students work directly with the materials and ideas of the discipline. They are trusted collaborators and trusted colleagues.
The campus features 200 acres of award-winning architecture, more than 50 buildings, a 3.5-acre duck pond, gardens, wooded areas, a nationally recognized arboretum with 400 trees, and more than 50 academic and athletic facilities.
In addition to serving the college's teaching, research, and learning needs, the Haverford College Libraries are a center for intellectual activity.
You can have so much fun at Haverford when you need a break from studying. They can give you just as much freedom to plan your recreational schedule and help you decide how you will study.
Living nearby so many of your friends makes it easy to share interests, join a club, take spontaneous weekend trips to Philadelphia, or go to nature areas nearby.
---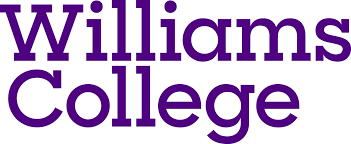 Williamstown, Massachusetts
As a college, they support many initiatives to make their campus and community more sustainable and reduce environmental impact. At Williams, there are a variety of options for your college studies. Through CLA, students and faculty members are provided and can connect with experiential learning opportunities in every central area of interest.
You can enroll in some of the programs in our health, religion, arts and culture, business, education, politics, history, media, and technology.
Through Lehman Community Engagement, students can get involved in community service projects. Williams college's campus is as big as you need it to be, according to Lehman. Involving yourself in the greater community expands your horizons, knowledge, friendships, and memories.
The Lehman College community comes together once a semester to help do service projects for the broader community. Examples are painting horse sheds at Bonnie Lea Farm or volunteering at the Berkshire Humane Society. Your entry, team, or club will bond during the Great Day of Service.
---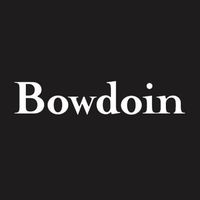 Brunswick, Maine
The learning community at Bowdoin is characterized by distinct values and qualities that support personal growth and development. As a result, they reflect the college's finest traditions.
The students are prepared for engagement in their local, national, and international communities by creating and maintaining rich relationships with the world beyond and connecting them to the greater Bowdoin community.
The idea behind campus life at a small residential college is that you don't just learn in the classroom. New settings and new perspectives will surround and influence you. These habits will last throughout your life.
The college is excellent additional beauty to the city of Maine. And so, Bowdoin's students and faculty have the responsibility to challenge one another to think about issues of ecological preservation, social justice, economic viability, and global stewardship.
Therefore, Bowdoin will ensure that students are exposed to environmental awareness daily and that graduates will be gifted with the skills, knowledge, and flexibility to confront these complex issues through analytical reasoning, sound judgment, and ethical behavior.
---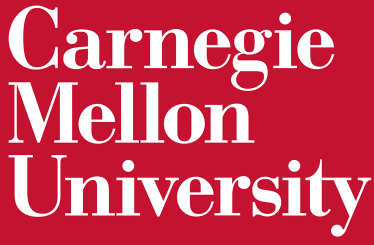 Pittsburgh, Pennsylvania
Industrialist Andrew Carnegie founded Carnegie Mellon University in 1900 to solve large-scale social problems. With its alumni, it is clear that the school is thriving.
Additionally, Carnegie Mellon has contributed to several technological breakthroughs, such as the discovery of electron diffraction, the creation of several of the first artificial intelligence programs, and the development of the first wireless network.
The school is proud to continue this tradition of innovation today. In today's world, companies like Adobe and Sun Microsystems were founded by alumni of Carnegie.
Carnegie Mellon University is a standout with its beautiful green campus and outdoor gathering spaces adjacent to an urban center. It is strategically located within the Oakland neighborhood of Pittsburgh, with three communities surrounding it.
Oakland is also the largest park network in Pittsburgh, which includes the famous Schenley Park and other parks located south and southeast of campus. This part of Pennsylvania is considered by many as the best college town.
---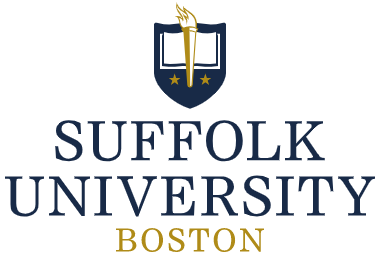 Boston, Massachusetts
Established in 1906, Suffolk University has grown to be one of the most critical institutions in the city of Boston, woven into its fabric and the fabric of its people and institutions.
Stepping out of their buildings is one of the many advantages of attending a school in downtown Boston because you are entering the city's vibrant heart, filled with action and opportunity.
You'll find internships, career paths, and professional connections everywhere you look, including the global firms of the Financial District and the State House on Beacon Hill.
Within walking distance of the campus, you'll find various things to do, such as the shops of Downtown Crossing, restaurants of Chinatown, and theatre venues.
In many places worldwide, day-to-day life is likely different from life in Boston, Massachusetts. International students at Suffolk University have access to these resources. With various services available in Suffolk, you can be sure you're taking care of your body and mind. Due to their downtown location, you'll have access to many resources beyond the classroom.
Suffolk University offers students the best of both worlds: campus dining, student housing, on-campus student services, and all the sights and sounds of a central downtown district. A college experience in Boston is complemented by the city's arts and entertainment scene, diverse cuisine, history, and public transportation.
---

Winston-Salem, North Carolina
Wake Forest University is one of the region's unique institutions, located over 100 miles from North Carolina's famed Research Triangle. The university features fantastic properties and experiences and impressive alumni and research history.
Their commitment to becoming more global keeps us focusing on our core strengths: student-faculty interaction, leadership in intercultural competency, and innovative mid-sized liberal arts programs.
Reynolda House Museum of American Art, a part of the Reynolda Estate, exhibits American art dating back to colonial times. The 129-acre Reynolda Gardens is not just a beautiful, tranquil study place but also an excellent spot for a variety of research topics, including landscape history, horticulture, environmental sciences, and more.
There are also numerous public learning and cultural events held at the gardens, allowing independent scholars and life-long learners to participate in academics.
About 80 buildings are located on the campus, most of which are of modified Georgian architecture and made of old Virginia brick with granite and limestone trim.
---

Lexington, Virginia
Washington & Lee University was founded in 1749 as Augusta Academy. As part of his second term, George Washington personally endowed the school with a gift, prompting the school administration to rename the school in his honor.
After the end of the American Civil War, Robert E. Lee became the school's president, prompting its renaming to Washington & Lee University.
W&L is one of the oldest colleges in the country and is older than even the U.S. Constitution. With its innovative and flexible approach to education, W&L is now a top-ranked liberal arts university.
There is a lot of fun and friendliness among W&L students. There is a strong sense of community on campus, and people feel at ease walking around campus. You are more than likely to be acknowledged by someone you meet in the hallway, even if you don't know them!
WLU formed the Theodore DeLaney Center recently to study historical racial issues. In the new Harte Center for Teaching and Learning, students and faculty have the tools necessary to meet the challenges of 21st-century education.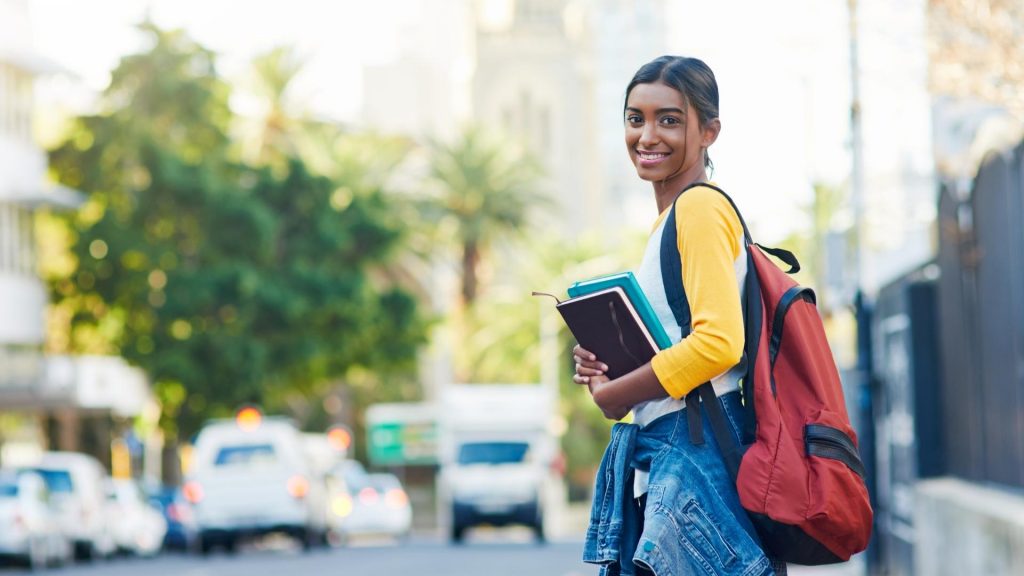 Your Small Town College Choices Across the United States
Attending state universities may be your dream, and you imagine the busy college life in the best college town everywhere in the United States!
Dominating the higher education scene, which may very well be in your choices, are Harvard University, Purdue University, Oregon State University, Michigan State University, California State University, Illinois Wesleyan University, Ohio University, Colorado State University, and Illinois State University.
Calling itself a "Public Ivy" is Binghamton University, a public university in New York. Meanwhile, Ohio University is popular among students for its astounding Appalachian setting, which also embraces the Blue Ridge Mountains as a physiographic province!
If you are looking for the leading public research institutions across the US, you can check out Iowa State University, Northern Arizona University, and Indiana University Bloomington.
Public land-grant institutions Utah State University, Kansas State University, Montana State University, North Dakota State University, West Virginia University, and Auburn University may be what you're looking for.
Utah State University, a widely applauded school for its engineering program that attracts major employers, and is located in one of the best college towns of Logan. North Dakota University houses the famous Theodore Roosevelt National Park.
The land-grant tribal university Haskell Indian Nations University may also be a great fit for you.
You can decide based on your academic goals, too, and choose either the top-ranking graduate school California Polytechnic State University, or the reputable undergraduate school Indiana University.
Similarly, whether you want a state college or a small college, you need to consider the kind of life you will be living as you chase your dream career. Look at the college towns and their features as well.
Will you choose Burlington College, located in one of the top college towns in the country? Are you drawn to the small yet prestigious Florida-based Flagler College? Florida, a well-known college town, also excels as a spot for top-ranking school districts, such as the consistently top-rated Johns County School District!
Do the programs of top-ranking, Massachusetts-based liberal school Amherst College interest you? Or do the private liberal courses at Hampshire College in the same state attractive? Hampshire College, a test school, looks at a college applicant holistically.
You can also check out colleges and universities with religious affiliations, including Christian, Catholic, and Latter-Day Saints.
Indeed, your options for big and small college towns are numerous! These state college and state university options for you are scattered across the United States, but they are all nestled in the best college towns and sailing through school rankings!
Uniqueness in Eastern U.S. Life and Culture
The Eastern region's state maintains an awesome college reputation. Its small college towns rival the major cities in terms of the quality of education they offer and the accessibility of educational resources for students.
A quick school search will reveal that Eastern America is home to state universities in college towns that meet the national average income rates, with numerous job opportunities and business careers for college students. A decent health system and low cost of living add to their small-town charm, bringing the magic of college towns!
Local residents in the Eastern United States, particularly those in a small college towns, aren't strangers to a stable economy, thanks to the country's largest employers promising future projects headquartered in upstate areas in the East. Major employers also take part in trusted partner programs to keep the economy alive.
Though it may seem a little less appealing for those who enjoy a bustling college town, you will benefit significantly from being on the East Coast if you are able to focus better in a relaxing atmosphere.
Many are surrounded by large and busy cities on the East coast, but certain universities offer a welcome contrast as they are surrounded by nature, allowing you to appreciate the peace and quiet.
So what makes the small college towns in the Eastern region tick? In a nutshell: life is less complicated and easy, but it is all about stability and a thriving economy!
What the Eastern States Can Offer To College Students
Eastern USA is a haven of world-class skylines and smoky mountains, featuring the mega-cities of New York and Chicago. The waters of Cape Cod are home to whales; the boardwalks in Ocean City are lined with quaint shops, and the coral reefs in the Florida Keys are teeming with marine life.
New England's forest will show vibrant red, orange, and yellow hues during the autumn, while the Florida Everglades are one of a kind.
East coast states are more compact and smaller. The good news about this is that you will be able to travel to these areas more quickly across college towns and see many different things on your journey.
This is a great opportunity, especially for international students planning to enroll in an Eastern college or university in a small college town. Beach vacations are available, or you can drive 3 hours to a large city and find yourself setting foot in the best college towns.
The Eastern region of the United States lets you in on a good time at any time. If you're outdoorsy and love stimulating outdoor activities and marvel at the natural beauty of the surroundings, explore the institution's college park and the best college towns!
Life in an Eastern college town does not skimp on their recreation spots that showcase world-class culture and talent! In every small but educated city in this region, students discover the cultural scene in performing arts centers.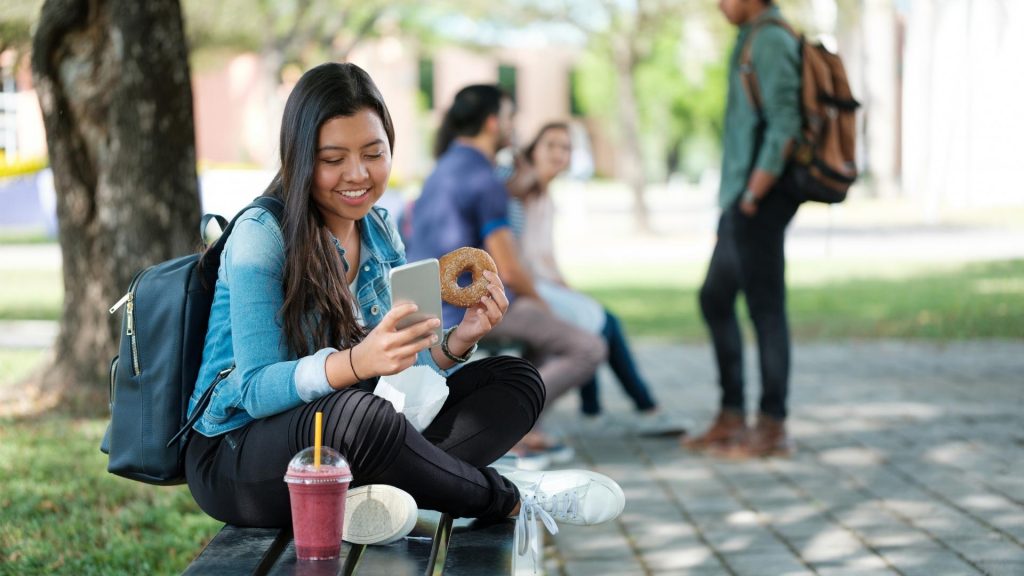 Busy or Laid Back College Town: The Best of Both Worlds in Eastern USA
College towns aren't only about a busy population of college students enjoying the perks of modern establishments in the best college towns! In fact, some college towns in America are known for providing students with a myriad of avenues for relaxation and recreation without so much of the distraction that other modern college towns bring.
That's not to say that students do not have modern technologies and facilities at their disposal. The truth is, a small college town could be endowed with the best facilities!
A simple school search will take you to school rankings that laud private and public higher education institutions for their academic excellence, something that university students should not miss out on!
Enjoyable Activities and Places at College Towns in the East
You will have a different beach experience depending on where you are on the East Coast! As you move south, the water becomes warmer and clearer. The Empire State, for one, goes beyond being the home of media giants like the New York Times and The Statue of Liberty, a UNESCO world heritage site.
While Florida offers excellent beaches for swimming, the Empire State also provides lovely beaches for walking and sightseeing.
Beaches are plentiful along the east coast, but many spots are also great for enjoying the cold winter. The East Coast's best college towns have plenty of ice skating opportunities for winter lovers, including cross country skiing on snow-capped terrains.
The mountain views are also breathtaking. It's no wonder the Eastern region of the US is known for its college town life and continues to maintain a thriving hospitality and tourism industry!
Another city that offers so many things is New Jersey. Many restaurants and bars are located along an extensive boardwalk along the coast. Jersey Shore is the place to go for great nightlife. Beachside carnival rides are even available. The Jersey Shore is an excellent spot to party for university students.
Key Takeaways
A university's location is one of the most critical factors for choosing your college! Do your research or take part in college tours to observe and learn more about the U.S. Read about your school and check out other editorially independent information published about your state college and any other public education higher institutions.
If you enjoy the laid-back lifestyle that lets you enjoy recreational activities, the best college towns in small communities in Eastern USA are your best option! It's where you stay close to nature and relax amid your stressful college days.
That said, the best college towns still allow you to enjoy the convenience of a top city through its local businesses, historic buildings, cultural events, coffee shops, local parks, your favorite sports team's games, and music events that highlight the vital music scene, cultural and sporting events, public art galleries, film festivals, and venues for modern live music and classical music, golf courses, and malls in their historic downtown!
This is exactly why many international students dream of exploring America's most interesting state college options and the best college towns–their cultures, climates, economies, and histories shape their uniqueness!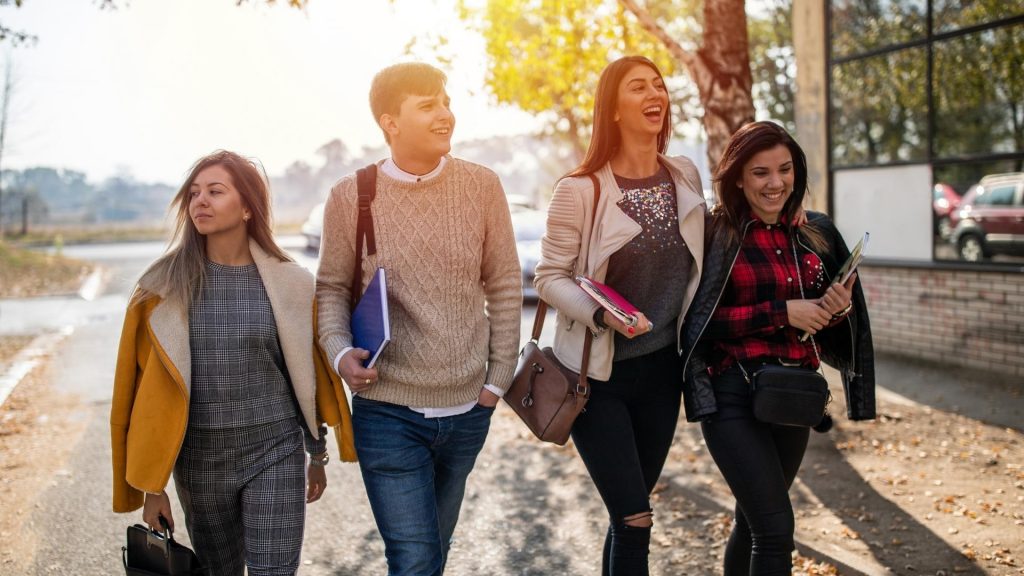 Learn about the best homes to the colleges and universities you are interested in. Bask in the natural beauty of the Eastern part of the United States and the colleges in it, and decide which of them is, to you, the best place to live!
Are you happy and you know it? Then you will want to check this out: