Find Your Perfect School
Premium Schools is an advertising-supported site. Featured or trusted partner programs and all school search, finder, or match results are for schools that compensate us. This compensation does not influence our school rankings, resource guides, or other editorially-independent information published on this site.
Where would we be without the Electric Power Line Installer and repairr? Our everyday conveniences rely on the expertise of these critical employees. Yes, we are spoiled… and like (no, love) the luxury of electricity!
With minimum educational requirements, you can become an Electric Power Line Installer and Repairer. Through vocational and on-the-job training, you can enter a lucrative job choice with many opportunities for career advancement.
Check out our guide below. You will be "shocked" (in a good way, of course) at how easy it is to get started!
Related Article: The 40 Highest Paying Jobs With A Trade School Education
---
10 BEST SCHOOLS FOR AN ELECTRIC POWER LINE INSTALLER AND REPAIRER DEGREE
Alpena Community College

(Online or On-campus) B.S. in Electrical Systems Technology
A Bachelor of Science in Electrical Systems Technology will prepare individuals for employment in the fields of electric distribution, transmission, and generation by instructing them on how to install, modify, maintain, troubleshoot, and perform functional tests on electrical grid systems equipment.
Grids, transformers, switchgear, circuit breakers, lightning arresters, and various types of protective relay equipment such as electromechanical and microprocessor-based equipment are all covered for training and education. What makes this program more appealing to many students is that they're offered online. So you can take them while having a full-time job.
Workers in the electrical industry must be skilled at monitoring activities and information related to electricity and making intelligent decisions based on it. As more and more customers own their generation equipment and integrate it into their distribution system, the demand for skilled workers will increase. These workers will ensure that equipment and people are protected without causing unnecessary outages, manage line voltages and power factors, and direct switching orders.
In Alpena Community College's Electrical Systems Technology program, students are taught these skills. This course teaches students how D.C. and A.C. circuits work, how power systems function, and how three-phase power works.
Students are introduced to software packages that model power systems, allowing them to do troubleshooting analyses and calculate key distribution system parameters. Additionally, they will be provided with modern protection and communication equipment and have the opportunity to use it.
Programs offered:
Electrical Maintenance Technician
Machine Tool Technology
To gain employment in the distribution of electrical systems, acquiring a bachelor's degree in Electrical Systems Technology at Alpena Community College is a sound investment!
---
Atlanta Technical College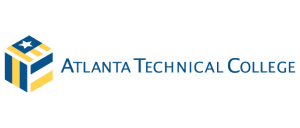 (online) Certificate in Electrical Lineworker
Electrical trade fundamentals are taught in this program. The student becomes proficient in residential, commercial, and industrial electrical wiring applications, transformers, A/C/D/C motor control circuits, instrumentation, and programmable logic controllers through classroom and laboratory experience. Electrical systems in residential, commercial, or industrial facilities in targeted areas will be studied and maintained by students.
Upon completing this program, students will possess the knowledge and skills necessary to obtain employment as entry-level lineworkers with public and private electric utilities. A lineworker organization principle, a lineworker workplace skill, an automation skill, and an occupation skill are among the topics covered in the course. In the next decade, job opportunities in this field are expected to grow by 15% on a national level.
Programs offered:
Industrial Electrical Controls
Commercial Wiring
Aside from gaining the fundamental education necessary for the electrical trade, you can achieve professional experiences with an online certificate in Electrical Lineworker at Atlanta Technical College.
---
Berks Career and Technology Center
(On-campus) Certificate in Electrical Occupations
Participants in the Electrical Occupations program are provided with defined career paths through the Associated Builders and Contractors (A.B.C.) through the National Center for Construction Education and Research (NCCER). Students can combine classroom, laboratory, and real-world work experiences to prepare them for employment or further education.
The program teaches students construction and maintenance electrician skills. A construction electrician plans to assemble, install, and test electrical fixtures and wiring on construction sites.
Maintaining electrical equipment is primarily the responsibility of maintenance electricians, who detect and repair defective equipment before a breakdown occurs.
The course curriculum includes wiring and service in residential and commercial properties, electrical and environmental circuits installation, commercial and industrial wiring, electrical maintenance, planning, and site work for commercial and industrial projects. Installing underground and overhead electrical distribution systems is also covered.
Future electricians will also gain education and training in single-phase transformers, three-phase transformers, electrical motors, controls, and emergency power systems, as well as electrical aspects of HVAC and related facilities.
Programs offered:
HVAC Refrigeration
Plumbing and Heating
With a certificate in Electrical Occupation at Berks Career and Technology Center, you can take advantage of many job opportunities in the future.
---
Bismarck State College

A.A.S. in Energy Services & Renewable Technician
B.S.C.'s Energy Service & Renewable Technician program prepares graduates for careers as field service technicians in the rapidly growing energy industry. In this course, students will study the technical processes involved in renewable energy and conventional energy facilities through academic and hands-on activities.
A limited number of students will be admitted to this program in the fall at the National Energy Center of Excellence (NECE) building at 1200 Schafer St. The program will be offered on the B.S.C. campus. Minimum requirements must be met before students can enroll.
In considering this program, students should be prepared to work in a physically demanding environment. For entry-level positions in the industry, you usually need to pass a physical examination, which may require lifting 50 pounds or more, climbing ladders, working in confined spaces, or working at elevated heights. Some companies may also require applicants to pass a drug test and an eye exam, and they might conduct a test for you to distinguish different colors.
Under this program, students will understand electrical and mechanical principles, equipment and systems, applied math, and safety practices. In addition to explaining the various systems covered in the curriculum, this program will also provide extensive troubleshooting of problems related to electrical wiring.
Programs offered:
Mechanical Maintenance Technology
Energy Management
If you want to work in the electrical fields of sustainable energy sources like wind farms, solar fields, and other green energy, Bismarck State College's A.A.S. in Energy Services and Renewable Technician program is perfect for you.
---
Blue Mountain Community College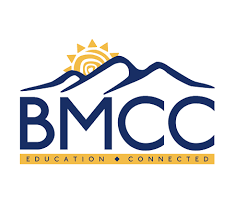 (On-campus) A.A.S. in Electrician Apprenticeship Technologies
An Associate of Applied Science is the degree awarded to students who complete an approved two-year program offered by Blue Mountain Community College.
Obtaining these degrees requires a minimum of 90 credits over two years. You will need to meet core competencies as requirements to finish and complete this A.A.S. program. There are also state requirements in minor courses like speech, writing, science, math, human relations, and general education courses.
Enrolling in this (A.A.S.) program will allow you to participate in on-the-job training that will require 6000-8000 hours for completion. This is a beautiful chance for you to apply theories of electrical education. You will be able to repair and install electrical wire devices according to licensing standards in the following categories: inside electrician, limited energy technician-license A, limited manufacturing plant electrician, sign assembler/fabricator, sign maker/erector, and stationary engineer.
To be awarded the certification, you must get a grade of C or higher in all the related training and education. To receive this degree, you must complete at least 90 credit hours of coursework.
Programs offered:
Industrial Mechanics and Maintenance Technology Apprenticeship
Diesel Technology
Getting an A.A.S. in Electrician Apprenticeship Technologies offered by Blue Mountain Community College will prepare you for a job as an electric power line installer, repairer, or any other electricity-related job.
---
Central Technology Center

(On-campus) Certificate in Electrical Technician
Organize, stage, and install power control wiring for commercial, industrial, and residential systems. To troubleshoot analog and digital circuits, you must use logical reasoning and math to interpret blueprints and design layouts. This is one of the things you'll learn with this certificate in Electrical Technician. Once you complete this course, you will be ready to work as a certified and licensed electrician.
Learn how to repair and replace old electrical systems and understand electricity in new construction through hands-on projects. The class works on campus remodeling projects, construction trades projects, and community projects. The course will prepare you for working as an apprentice once you have completed it.
After 4,000 hours of apprenticeship, graduates are eligible to sit for the residential journeyman exam, and after 8,000 hours, they are eligible to take the unlimited journeyman exam. This program is accredited by the National Center for Construction Education and Research (NCCER).
Programs offered:
Welding / Fabrication Technology
Industrial Training
Pave a wider path for your career by starting with a certificate or license in the Electrical Technician program offered by Central Tech.
---
Brookdale Community College

(On-campus) A.A.S. in Electric Utility Technology, Overhead Lines
FirstEnergy Corporation partners with the College of Applied Science to offer an Associate of Applied Science degree in Electric Utility Technology. Students are trained to become line workers in the electric utility technology industry. In this program, students will learn both academic and technical skills that directly impact employment. This program has specific entrance requirements.
While enrolled in the program, you will learn to use different analog laboratory devices like the oscilloscope, audio generator, D.V.M., frequency counter, and VOM. You'll be able to utilize Kirchhoff's laws, Mesh Analysis, Nodal Analysis, Thevenin's Theorem, and Norton's Theorem in measuring circuit currents, resistances, and voltages.
You will learn to calculate impedance, currents, voltages, and phase angles in A.C. circuits. You'll also be trained to ensure the safe installation, operation, and maintenance of standard utility industry transmission and distribution equipment, as well as climbing transmission towers and H-structures
Programs offered:
Electronics Technology
Environmental Science
Be prepared to work in the electric utility technology industry by acquiring the education and training offered by the A.A.S. in Electricity Utility Technology program Brookdale Community College offers.
---
Western Colorado Community College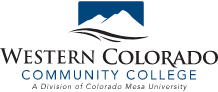 (On-campus) A.A.S. in Construction Electrical
With the Associate of Applied Science in Construction Electrical degree, students are prepared for a wide range of career opportunities in the field.
The curriculum covers the topics of building materials, estimating, planning, scheduling, installation, and courses in safety, tools, calculations, and reading print. There is also a course in supervisory skills that is part of this degree program. After graduation, electricians can become apprentices, journeymen, electrical installers, and maintenance and repair electricians.
In addition to preparing students for employment in industries, career pathway programs also provide a stepping stone to an associate degree, bachelor's degree, and beyond. This program takes two semesters, requiring 30 credits.
Programs offered:
Electric Lineworker
Fire Science Technology
Be able to land any job in the electrician industry when you earn an A.A.S. degree in Construction Electrical offered at Western Colorado Community College.
---
Delgado Community College

(On-campus) Certificate in Residential Electrician
Students completing the Residential Electrician C.T.S. program will be prepared for entry-level positions as residential electricians. This program covers building and equipping homes with electrical energy facilities for heating, lighting, and cooling.
Most of us are familiar with residential electricians. A domestic electrician's primary responsibility is to install and repair all electrical wiring in a residential setting. A trained electrician is your best bet for any electrical work around the house, from the breaker box to the wires running along walls in the attic. It takes roughly nine months to complete the Residential Electrician program.
Programs offered:
Commercial Electrician
Small Industrial Electrician
Should you wish to practice residential electricity connections and repairs in residential areas, taking a certification in the Residential Electrician program offered by Delgado Community College sounds like a significant investment in your career!
---
Clackamas Community College

(On-campus) Electrical Apprenticeship Program
A General Journeyman Electrician license is obtained after completing this apprenticeship. An inside electrician installs, builds, maintains, repairs, and services electrical systems. They build everything from single-family homes to state-of-the-art industrial plants. Besides installing conduits and wires, they also install switches, converters, and complex computerized systems.
This program will teach you some exciting new skills. You'll need to finish an on-the-job training worth 8,000 hours in total where you can apply concepts and theories related to electrical wiring. You'll sit in a classroom training and complete the total 576 hours requirement.
Students gain a certificate of completion that gives them an employment advantage and better chances of wage increase.
Upon successful completion of the program, students will be referred to the State General Journeyman Electrician exam.
Programs offered:
Limited Energy
Protective Signaling
Suppose you want to earn and learn at the same time. In that case, Clackamas Community College's Electrical Apprenticeship Program is your best decision to make as you start your way on the road to a better future for you and your family.
---
FREQUENTLY ASKED QUESTIONS
What do Electric Power Line Installers and Repairs do?

Electric Line installers and Repairers are tasked with installing or repairing all types of electrical systems, such as electric power lines, fiber optics, and telecommunications cables. They work tirelessly to install power lines and maintain and repair them when they are down. They climb poles as they string lines in between them, and inspect and install new transformers, switches, and voltage regulators.

As an Electric Power Line Installer and repairr, you will work with power tools and large equipment, all while adhering to safety precautions and local codes.
What types of line installation jobs are available?

If you are interested in pursuing a career in the electrical field, you may choose to specialize in a particular type of installation and repairs, such as:

Electrical Power Lines Installation
Electrical Lines Repairs
Telecommunication Lines
Fiber Optics Installation
Residential Electrical Installation
Commercial Electrical Installation
Are Electric Power Line Installers in Demand?

As of May 2023, the BLS reports a 3% change in the potential job market opportunities in the field of Electric Power Line Installer and Repairer; between 2022 and 2032, 9,700 new jobs are expected to be available as the need arises and others retire from the field.
How much money do Electric Power Installers make?

According to the BLS, as of May 2022, the average annual salary for an Electric Power Line Installer was $82,340, while the highest 10% earned upwards of $114,590 or more per year.
What are the differences between electrical power lines and telecommunication lines?

Electrical lines carry more voltage than telephone lines do. Telecommunication lines typically transmit signals rather than electricity. They include transmissions needed on landlines, DSL, and broadcasting.

The average salary for the Telecommunications Line Installer was $60,190 per year, according to the BLS as of May 2022, less than electrical line installers. The highest 10% made $93,300 annually in telecommunications.
What is the best way to become an Electric Power Line Installer and repairr?

To begin, you will need a high school or equivalent diploma. In most cases, vocational training in the electrical field is recommended or required. You can locate training programs through a trade school or community college. Associate degree programs are also available that teach the required technology.
Is on-the-job training necessary?

Yes, as with most trades, on-the-job training is a must. Often, employers will offer apprenticeship programs where you can work under the supervision of a licensed electrician to learn the business. Apprenticeship programs can last up to 3 years or more. 
Is this a dangerous job choice?

Generally, working with electricity can be dangerous or even deadly. Besides the obvious possibility of death by electrocution, other accidents are common, such as burns and falls resulting in broken bones and fractures. Strict safety codes must be followed at all times to ensure every worker's well-being.

USA Today reported that in 2016, every 10 in 100,000 workers had accidents resulting in a fatality. This averages to 1.0%, compared to 0.5% for other occupations.
What skills do I need to be good at electric power installation?

Excellent Electric Power Installers and Repairers must have good technical and mechanical ability, physical strength, good communication abilities, business sense, and problem-solving skills. You must also be a team player and have a strong work ethic. 
Do I need a license or certification to be an Electric Power Line Installer and repairr?

Depending on your employer, you may need to obtain certification. Although it may not be required, earning a certification can help you either get the job you want or receive advancement opportunities in the field.

Here are a few suggestions for certifications:
In addition, you may be required to have a commercial driver's license.
For career promotions, becoming a licensed electrician may be your next step to consider to obtain a project manager's job. See your state's requirements for information. Also, see the National Electrical Contractors Association for more information.