Find Your Perfect School
Premium Schools is an advertising-supported site. Featured or trusted partner programs and all school search, finder, or match results are for schools that compensate us. This compensation does not influence our school rankings, resource guides, or other editorially-independent information published on this site.
Have you considered becoming an Ironworker? If so, you may have a few questions which we can help you with. This industry is great for those who enjoy working with their hands in the construction business.
Check out our guide below for more information! But… before you go any further, consider this: Are you afraid of heights? Most Ironworkers work at great heights, so it's not for everyone! Take a look at this interesting and unique career choice to see if it's for you!
---
10 BEST SCHOOLS FOR AN IRONWORKER DEGREE
CCAC

(On-site) Ironworker Apprenticeship Program
The Joint Apprenticeship Committee provides students with occupation training in the three-year program. CCAC provides the didactic and laboratory components on its campus, with students earning 45 credits for the coursework.
These 45 credits can be applied to an associate degree in either building construction supervision or building construction estimating. This is among the best programs for individuals who want to earn an associate degree and complete an apprenticeship.
Upon completing these three components, graduates are qualified for entry-level jobs as skilled ironworkers in the building construction industry. The apprenticeship component satisfies the job experience requirement, while the CCAC phase meets the academic coursework and shop training requirements.
The Pennsylvania Department of Labor awards journeyman status to individuals who complete the apprenticeship program, too. Note that admission to the apprenticeship program is competitive, with testing and interviews as the basis for acceptance.
Graduates can perform these tasks on a professional level:
Perform safety procedures on construction sites
Work proficiently and productively in structural steel construction using ironworking skills
Perform welding functions
Design, construct and assemble a wide range of ironworking systems, such as curtain walls, window walls and storefronts
Courses include ornamental and structural ironworking, welding and ironworker safety and reinforcing. This is a trade-specific program, so there are few general education courses.
Programs Offered:
Architectural Design
Automotive Technology
Earn college credits and complete an apprenticeship with CCAC's Ironworker Apprenticeship Program now!
---
Emily Griffith Technical College

(On-site) Ironworker Apprenticeship Program
EGTC welcomes individuals who like working with their hands and building things with iron while earning a living and working toward journeyman status. The Ironworker Apprenticeship Program trains apprentices in the art and science of ironworking through coursework and on-the-job training.
The college has several apprenticeship partners that provide the on-the-job training component while it takes charge of the didactic coursework. Trade organizations and unions are among its apprenticeship partners, and classes are held during the evenings so apprentices can work on their ironworking jobs in the daytime. Apprentices earn 45 college credits that are accepted in community colleges across Colorado.
Apprentices must be fully committed to both the coursework and on-the-job training, and it's possible since they earn good wages and enjoy employment benefits. EGTC also has affordable tuition and financial aid packages available. Students leave the program with little to zero tuition debt and, thus, enjoy their higher earnings!
The coursework supports the on-the-job tasks, too, thanks to the trade-specific curriculum. The focus is on ironworking courses, such as structural and ornamental ironwork, welding processes, and ironworker safety and reinforcing.
Applicants must be 18 years old high school graduates (or possess an equivalent GED certificate). They must have reliable transportation to and from classes and job sites, and a driver's license is also a must. Applicants should preferably be physically and mentally fit due to the strenuous ironworking tasks and coursework.
Programs Offered:
Cosmetology
Medical Assisting
Click on the link and find that, indeed, EGTC's Ironworker Apprenticeship Program is among the best in the country due to its trade-specific coursework!
---
Gateway Community College

(On-campus) Associate in Applied Science in Construction Trades: Ironworking
Apprentices and journeymen who want to be qualified for supervisory, even managerial, should consider enrolling in GCC's AAS in Construction Trades: Ironworking program. While their ironworking work experiences and skill sets are already established, employers prefer applicants with a college degree. The associate degree is also proof of their drive and readiness for leadership roles.
The total credits required to earn the associate degree range between 60 and 80. Students may consult with a panel of academic advisors to create their programs of study. Note that the Arizona Field Ironworkers Apprenticeship and Training Program requires admission to the academic program.
Maintaining a "C" grade in all courses is a must to stay in the program. The coursework includes general education courses, trade-specific courses, and electives to develop technical and transferable skills. Building safety, construction technology, general business courses, ironworking apprenticeship courses, and management courses are in the curriculum.
English composition, Spanish language, critical reading and thinking, and interpersonal communication courses round out the mix. Students must also choose humanities and fine arts, social and behavioral, and natural sciences courses. With such a liberal arts background, no wonder graduates are qualified for leadership positions!
Programs Offered:
Anthropology
Precision Machining
Gateway's AAS in Construction Trades: Ironworking program empowers apprentices and journeymen with a trade-specific education underlined by a strong liberal arts background. There's no better way to do it!
---
Washtenaw Community College

(On-campus) Ironworkers Pre-Apprenticeship Certificate Program (CTPAIW)
The pre-apprenticeship program is an introductory certificate program that trains students for the demanding work of ironworking in unions. The certificate credential is accepted throughout the United States and Canada since its program of study is under industry standards. Graduates must still enter an apprenticeship program to become qualified for entry-level ironworking jobs after completion.
The training involves acquiring trade-specific skills, including welding processes, print reading and safety procedures adopted by union ironworkers in North America.
The course titles reflect the learning outcomes, such as Introduction to Welding, Shielded Metal Arc Welding, Rigging and Cranes, and Print Reading and Contextualized Math. Students must attend a pre-apprenticeship orientation course that introduces them to the coursework and its demands ahead.
Students earn 17 credits to earn the certificate. High school graduates are welcome to apply, and it's the best fit for them, too! Students learn the basic skills that will make it easier to succeed in a full-fledged apprenticeship program even without prior work experience.
Programs Offered:
Dental Assisting
Radiography
Get your feet wet in the ironworking profession through WCC's Ironworkers Pre-Apprenticeship Certificate Program!

---
Ironworkers Local 86 JATC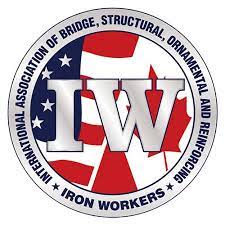 (On-site) Ironworker Apprenticeship Program
Employers and union ironworkers sponsor the four-year apprenticeship program as part of a nationwide initiative to attract a new generation of ironworkers. There's a classroom-based training component for the theoretical framework and an on-the-job training component for practical skills development. Apprentices can directly transfer their knowledge to skills with little to no gap in between, meaning their skill sets are on point with industry standards.
Apprentices must attend four weeks of daytime training every year to fulfill the program's requirements for the didactic component. Every year has specific learning outcomes that apprentices are expected to meet, if not exceed.
The first-year coursework focuses on safety procedures in ironworking tasks, from constructing structures to dismantling scaffolding and safe forklift operations. The second-year students learn about rig loads and rigging, the use of cranes, and ornamental and architectural ironworks.
For the third year, students become proficient in the different types of welding and oxyfuel cutting. Fourth-year students focus on blueprint readings, foreman duties and installation of window systems. Completion of four years of apprenticeship leads to full-fledged journeyman status.
Apprentices earn a livable wage plus enjoy paid time-off, annuity, pension and health insurance. Physical and mental fitness is required, and union fees must be paid.
Programs Offered:
Pre Apprenticeship
Journeyman
Learn from the best with the Ironworkers Local 86 JATC's Ironworker Apprenticeship Program and earn while you're at it, too!
---
Mt. Hood Community College

(On-site) Ironworkers Apprenticeship Program
MHCC has partnerships with several apprenticeship training centers for its Ironworkers Apprenticeship Program. Applicants must adopt a job-hunting mindset when applying for the program because that's exactly what it is – a job! Apprentices receive salary and employment benefits, such as healthcare insurance, paid leaves and even bonuses, while learning the trade tricks.
The apprentice salary is about 65% of the journeyman salary, but pay increases about once every six months depending on the employer and other factors.
And even better – apprentices also earn college credits from the accredited MHCC! These credits can be transferred to community colleges across the State of Oregon. Apprentices receive training in the classroom and on the job site where their employers assigned them, such as construction sites and manufacturing facilities.
Every year, apprentices must attend a four-week training session during daytime hours in a classroom setting. These classes are typically conducted during winter when construction work may be more dangerous. Apprentices usually work outdoors and from great heights alongside journeymen and other skilled workers.
High school graduates with a diploma or the GED equivalent may apply. They must present letters of recommendation and either has construction-related work experience or completed a pre-apprenticeship program to have an edge.
Programs Offered:
Get a strong foothold on ironworker jobs through MHCC's Ironworkers Apprenticeship Program! Getting a college education is the icing on the cake.
---
Iron Workers Local 25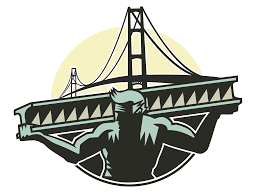 (On-site) Ironworkers Apprenticeship Program
Iron Workers Local 25 offers an exceptional Ironworkers Apprenticeship Program where apprentices gain workplace-ready skills through classroom instruction and shop experiences. The union works with several contractors to make the apprenticeship program a smooth-sailing operation while also providing skilled ironworkers-in-training.
Apprentices learn in the state-of-the-art training center with 7,500-square feet of classroom/office space and larger 24,000-square feet of shop space for practical training. The technical coursework and hands-on training occur once every three months for one week, and it's a must-attend requirement for apprentices. The cost of training includes $500 and a $90 tuition fee every six months.
Earning while learning means apprentices earn a starting wage of $18.58 per hour – a wage significantly above the current minimum wage – and other employment benefits. Wage increases are provided every six months during the entirety of the four-year apprenticeship.
Apprentices have responsibilities to remain in good standing, including:
Be professional in appearance and behavior at all times
Attend all classes and shop training sessions
Comply with all the assignments and other training requirements
Perform tasks with diligence and follow parameters
Remain with the assigned contractor unless the contract is terminated for valid reasons
Be drug-free and willing to undergo testing
Abstain from the use of alcohol during apprenticeship-related activities
Apprentices must also have the physical capacity, be at least 18 years old and possess an aptitude for the tasks.
Programs Offered:
Join the Iron Workers Local 25's Ironworkers Apprenticeship Program, learn from the experts while you earn, and establish a successful career in the industry!
---
College of Southern Nevada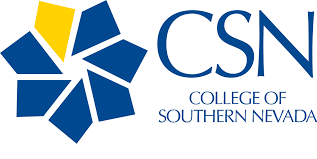 (On-site) Reinforcing Ironworkers Certificate Program
CSN offers a 34-credit certificate program for reinforcing ironworkers requiring students to be indentured in the program before enrolling in its classes. The indentured aspect is crucial since it's proof of the full-time commitment required to succeed in the training program. Students who complete the AAS degree in the Trade Union Ironworker Apprentice program are given special consideration if their status has been affected by the retroactive six-year rule.
Students acquire the specialized skills necessary to become a reinforcing ironworker with a journeyman status within the Ironworkers Union. But this isn't just a trade-specific program! Students also tackle academic coursework in math, science and liberal arts subjects that prepare them for the modern workplace. English composition and oral communication skills are emphasized alongside trade-specific technical skills.
The learning outcomes reflect the specialized skills that reinforcing ironworkers must possess. Students develop their competency in the proper use of reinforcing tools, from their relevant formulas to troubleshooting issues. The pertinent coursework includes metal buildings, reinforcing iron, welding, detailing and rigging, and foreman training.
Many of these courses are conducted as a series, such as Welding I, II and III for Ironworkers. The foreman training means that graduates have the practical foundation to assume supervisory roles after completing the program.
Programs Offered:
Philosophy
World Languages
Become part of a specialist group of ironworkers by enrolling in CSN's Reinforcing Ironworkers Certificate Program today!
---
North Seattle College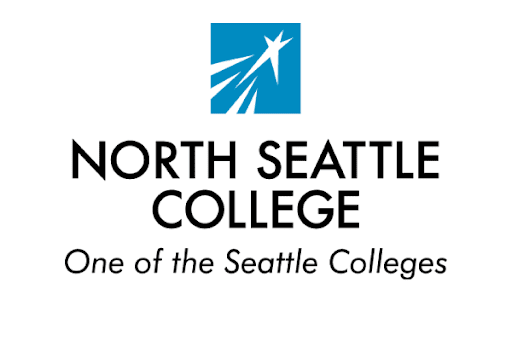 (On-site) Ironworkers Local 86 Apprenticeship Program
NSC and the Ironworkers Local 86 organization are partners in this apprenticeship program where apprentices earn a higher-than-minimum-wage salary and employment benefits. An apprentice will be paid $25.41 per hour for the first six months and then get regular increases every six months until contract completion. Employment benefits, such as healthcare insurance and retirement, are also provided by employers.
Apprentices receive hands-on training to perform the myriad of tasks involved in ironworking, from making structural frameworks to creating ornamental items. Indeed, their intensive training makes them suitable for work in several workplaces, including construction sites and manufacturing facilities!
The four-year program has classroom studies where apprentices study the fundamental theories of ironworking and, thus, have a solid foundation to perform the practical aspects. The on-the-job training is conducted under the supervision of trade professionals, including ironworkers with journeymen status.
After completion, the apprentices become journeymen who enjoy higher wages and respect their peers, colleagues, and customers. Many journeymen enjoy as much as 42.35 per hour in wages aside from the national job opportunities available.
Applicants must be 18 years old and possess a motor vehicle and a driver's license to be considered for admission. A physical evaluation and an aptitude test will also be conducted to determine suitability for the program.
Programs Offered:
Controls Specialist
Pharmacy Technician
NSC is an excellent institution to earn your associate degree while also earning your journeyman status via its Ironworkers Local 86 Apprenticeship Program!
---
Mid-State Technical College

(On-site) Ironworkers Apprenticeship Program
The four-year training program has specific requirements in the number of hours for classroom instruction and on-the-job training that apprentices must comply with. These requirements are:
Five hundred seventy-six hours of classroom-based instruction hours (with pay). Apprentices must attend the once-a-week evening class during the applicable academic years
300 hours of related instruction, but these are without pay and can be completed based on the apprentice's availability
6,500 hours of on-the-job instruction under the supervision of skilled professionals, including journeyman ironworkers
The classroom-based instruction complements the on-the-job training due to the focus on trade-specific skills. These include blueprint reading, rigging, welding, reinforcing, assembling and ornamental erection. Apprentices must have a strong math background since it's necessary for layout work.
Apprentices must be of sound physical and mental health due to the strenuous demands of ironworking on the body and mind. Except for severe weather, ironworkers often work outdoors and at a great height, thus, the health requirement.
Applicants must be 18 years old, physically able, and pass the aptitude trade and interview. They must have earned a high school diploma (or GED equivalent). Also required are a driver's license and a reliable vehicle, and passing a drug test during placement.
Programs Offered:
Stainless Steel Welding
Entrepreneurship
Check out MSTC's Ironworkers Apprenticeship Program and start a successful career in the ironworking sector!
---
FREQUENTLY ASKED QUESTIONS
What does an Ironworker do?

Where would we be without Ironworkers? They provide such a valuable service as they reinforce and install steel for bridge supports, our roads, and other types of transportation systems, as well as buildings and structures.

They must follow blueprints and schematics, prepare prefabricated steel and iron for projects, use all types of tools, welders, and the like to construct or reinforce structures, and work closely with crane operators.

In addition to erecting steel structures, they also aid in project demolitions and remodels.
Are there different types of Ironworkers?

Yes, below are the main types of Ironworkers; all with varying responsibilities in the field:

Structural Ironworker
Ornamental Ironworker
Reinforcing Ironworker
Rigging & Machinery Moving Ironworker
Welding and Burning Ironworker
How do I become an Ironworker?

With your high school or equivalent diploma, you can enter the ironworking field through an apprenticeship. And, of course, on-the-job training will be provided so you can learn the trade. Apprenticeships usually last three to four years.

After completing your apprenticeship requirements, you will be a journey-level worker, working with minimal supervision.

Career advancement will come in time as you gain experience and procure a management position as an Ironworker Supervisor, instructing others in the field.
What qualities do I need to be an Ironworker?

Without a doubt, working as an Ironworker takes concentration while working at extreme heights. Let's face it, working on skyscrapers is not for the faint of heart.

You must have a good sense of balance and depth perception, not to mention… excellent physical strength. Other helpful qualities include exceptional problem-solving, attention to detail and critical thinking skills.
How much do Ironworkers earn?

According to the BLS, Ironworker's salaries, as of May 2022, were as follows:

Reinforcing Iron & Rebar Workers earned $51,070 per year on average, with the highest 10% earning upwards of $88,880 annually.
Structural Iron & Steel Workers earned $60,500 annually, with the highest 10% earning upwards of $100,930 per year.
Are Ironworkers in demand?

Between 2022 and 2032, the BLS has predicted a 2% positive job growth rate, expecting 10,100 new job opportunities for Ironworkers each year over the next ten years.
Is the Ironworker's job dangerous?

As expected, working at tall heights handling steel beams and heavy tools can undoubtedly contribute to accidents resulting in injuries and/or fatalities.

Ironworkers are specifically trained to prevent accidents when at all possible, such as falls from tremendous heights, cuts, strains, and sprains, plus much more. Ironworkers must wear harnesses, safety glasses, steel-toed boots, gloves, and hard hats.
Where do Ironworkers work?

The largest industry that needs qualified Ironworkers of all types are contractors who specialize in foundation, structure, and building exterior ironwork.

Ironworkers are often subjected to working in adverse weather conditions. They work full-time and often are required to work out of town.
Do Ironworkers require certification?

Related Article: 40 Highest Paying Jobs With A Trade School Education