Find Your Perfect School
Premium Schools is an advertising-supported site. Featured or trusted partner programs and all school search, finder, or match results are for schools that compensate us. This compensation does not influence our school rankings, resource guides, or other editorially-independent information published on this site.
The earliest practitioners of library science were the librarians of the Library of Ashurbanipal, the world's oldest known library, as well as the Library of Alexandria and the Library of Pergamum. The arts and sciences have also been passed down through generations of librarians at St. Catherine's Monastery, the world's oldest continually operating library located in Egypt.
In the United States, library science is alive and well, with nearly 11,900 libraries (estimated) consisting of public, academic, and school libraries. Librarians and other library personnel oversee thousands of special, government, and Armed Forces libraries. Of these libraries, the largest is the Library of Congress, with more than 170 million items!
And its collection is growing, with over 10,000 items added to its collections daily. Such is the scope of the work that there's a Librarian of Congress, its head appointed by the US President for a 10-year term.
The bottom line: Individuals with a bachelor's degree in Library Science have an abundance of job opportunities! You may want to aim for the Librarian of Congress post, considered by most librarians as the pinnacle of the profession.
But like all professions, the field of library science has its rewards and risks that every aspiring practitioner must know with an open mind. Read on for more information about a popular and enduring profession!
Best Bachelor's in Library Science Degree Programs
Kutztown University of Pennsylvania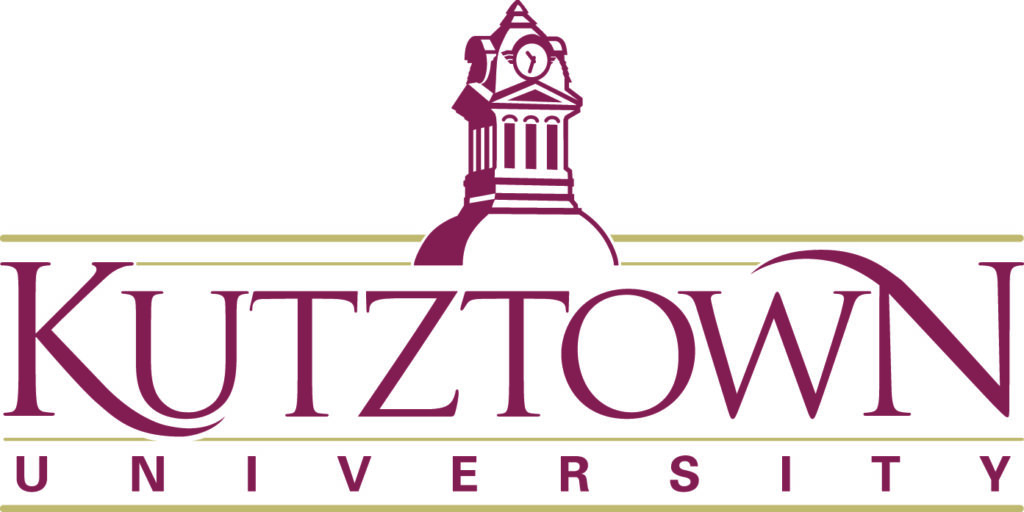 : 610-683-4000
Bachelor of Science (BS) in Education – Library Science
Kutztown, a public university with MSCHE accreditation, offers an outstanding BSEd in Library Science program for students who thrive in a classroom environment. On-campus students benefit from the services offered by KU's numerous facilities, including a planetarium, a gallery, and a curriculum materials center.
Graduates have amassed a broad foundation of knowledge in and out of the campus and, thus, become competitive for entry-level jobs in museums, libraries, and non-profits. KU prides itself on its graduates' near-100% placement rate because of the skill sets developed during their stay.
Graduates are qualified for employment in a school library media program, including teaching and managing its day-to-day operations. The four-year program is also the only one in the Keystone State with K-12 Library Media Specialist Certification. The Pennsylvania Department of Education issues the certification for eligible graduates who are then qualified for immediate employment.
Graduates also choose other career paths related to library and information science. These include media specialists, metadata specialists, and genealogy researchers.
Note that besides the teaching program, the BSEd in Library Science, KU also offers a non-teaching program, a BS in Library Science. Graduates of both programs are characterized by their passion for leadership in library science, including information in community transformations. Students learn skill sets for the design, analysis, and implementation of library systems, including digital technology and interactive multimedia.
Library science can also be a minor for art history, communication studies, and business administration, among other majors, offered at KU.
Learning outcomes include the development of collaborative leadership skills and skills in the creation of new media and information. Students also demonstrate their ability to promote diverse learning methods, information, and experiences in the interest of intellectual freedom.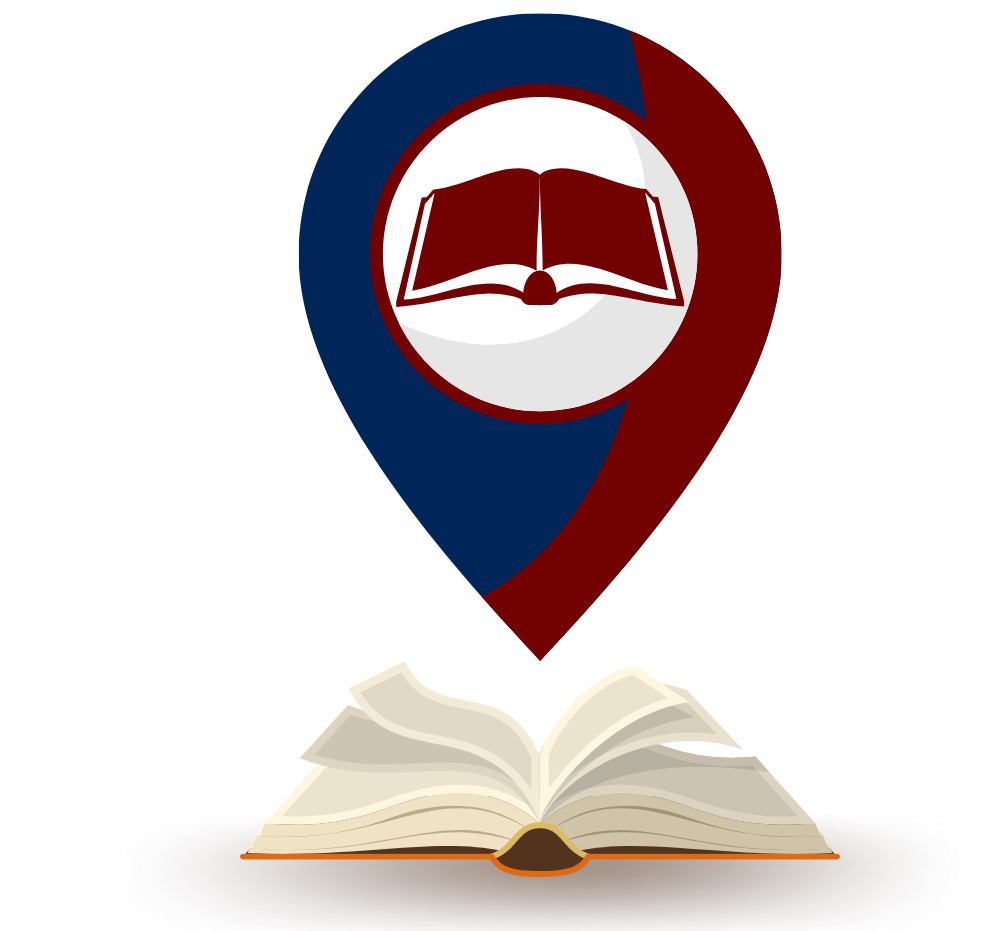 University of Maine at Augusta

: 207-621-3000
BS in Information & Library Science
UMA, a NECHE-accredited school and a campus of the University of Maine System, offers a 100% online BS in Information and Library Science program. The program itself has accreditation from the ALS, thus, its popularity among students who want to pursue master's degrees in library science.
Students become engaged in discussions about library science topics and share their experiences in the field. Faculty members impart their knowledge and skills to students to produce the next generation of the best library and information science practitioners.
Students must complete 120 credit hours in academic coursework and a 120-hour on-site internship in a library. The internship is required for all students, even for those with an extensive library science background. The 120 hours must be completed with the supervision of a librarian.
Students develop effective skills in several areas, including foundational principles, selection and evaluation of information, and management of information and related services. The use of technology is as important as the engagement with the community and the advocacy for learning.
Students also develop their general competencies in writing and researching, oral and written communication, and scientific inquiry. The curriculum also emphasizes social sciences, humanities, and fine arts as it promotes satisfactory quantitative skills. Computer literacy, information literacy, and ethics are also emphasized.
There are three options for admission:
Transfer of at least 30 credit hours with a minimum 2.50 GPA;
SAT scores of at least 1,000 in combined points; or
Admission into the AS in Information and Library Science program, earning at least 30 credits, and then transferring into the BS program.
Classes are delivered in an asynchronous model with the addition of some live-streaming video classes. Students and faculty members communicate via conferencing technologies as well as through phone calls and emails. UMA uses a course management system, too, for fast and easy access to learning materials. A high-speed Internet connection is preferred for students to keep up with the pace, particularly during live streams.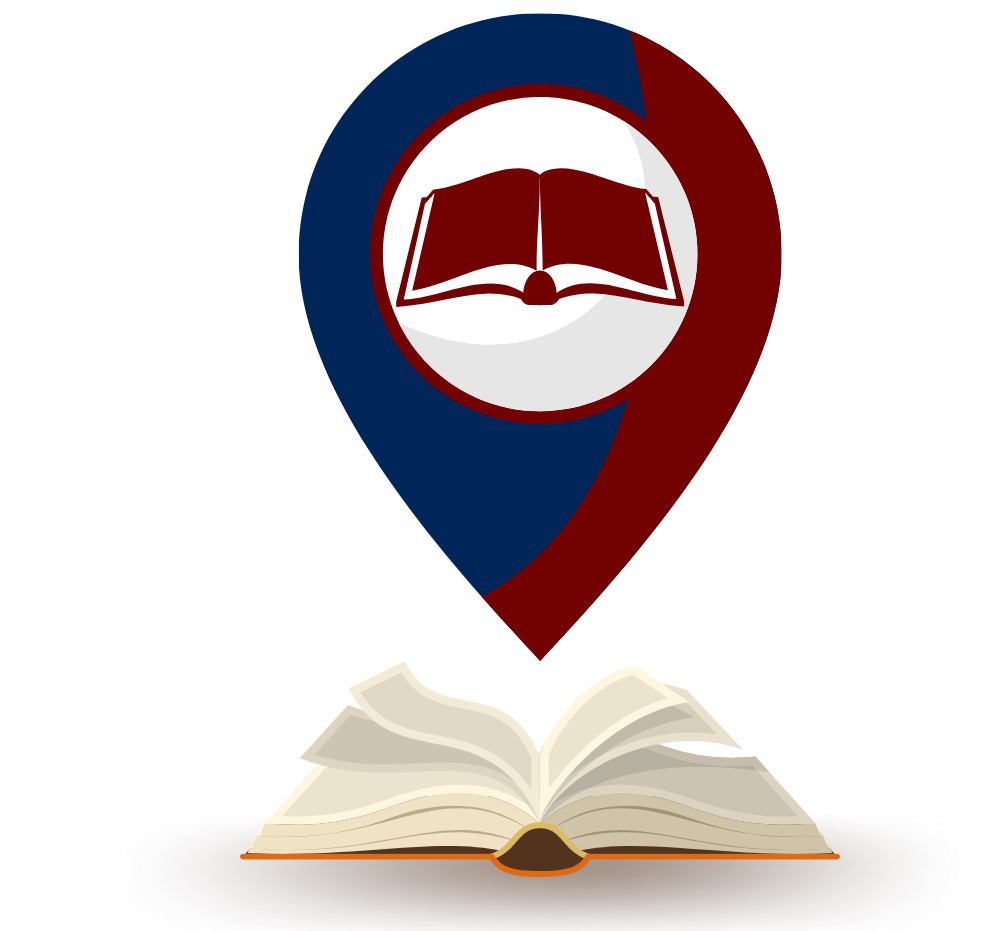 The University of Southern Mississippi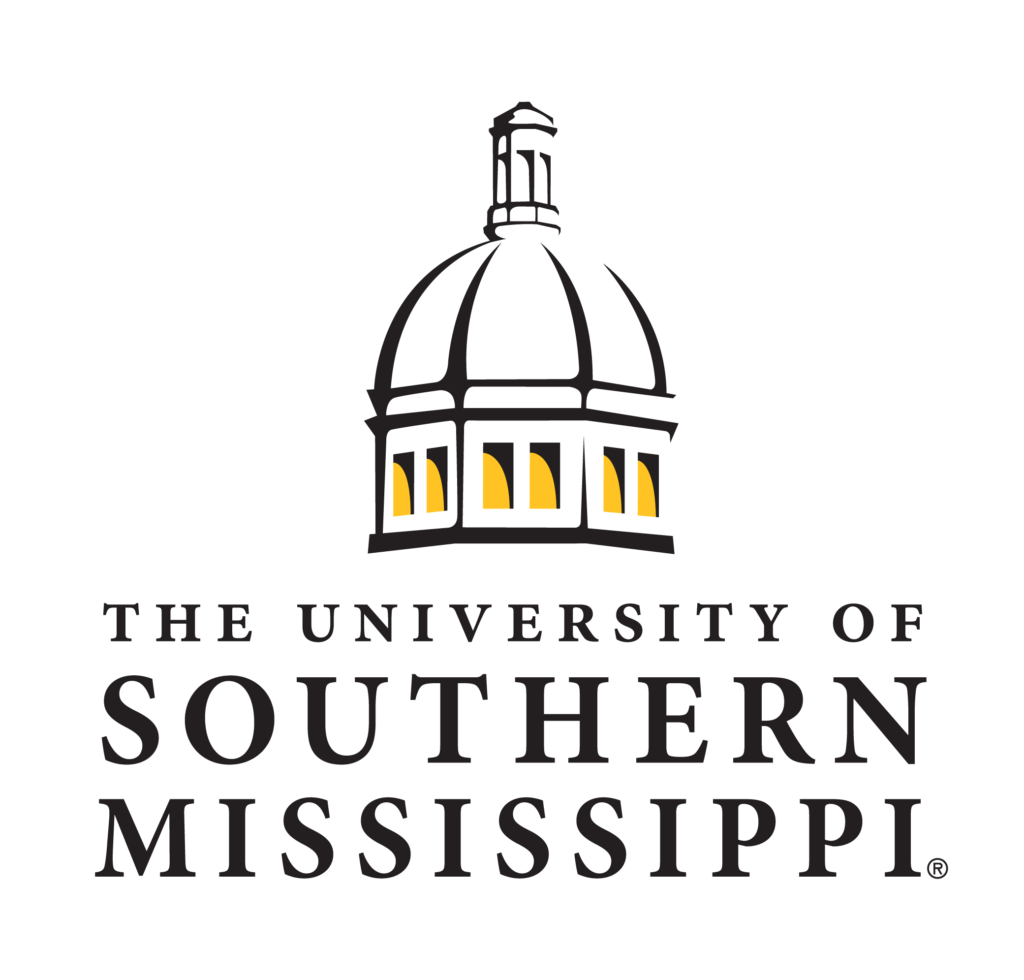 : 601-266-5518
BS in Library and Information Science
Southern Miss, a public research university with an R1: Doctoral Universities designation and accredited by SACSCOC, is known for its exceptional online BS in Library and Information program. This is a 120-credit program with 45 credits for major courses, 35 credits for direct electives, and 18 for minors. Students earn the degree in two to four years, depending on the number of transfer credits and their course load per semester.
The tuition itself is among the most affordable in the Magnolia State, and it's made more affordable with federal and institutional aid. Online students who are first-timers in the program can also avail themselves of a $500 scholarship during their first semester.
Students meet every week in a virtual classroom where a wide range of courses is discussed. These include library management collection development and information literacy and technology.
The virtual interactions also include discussion board assignments, real-time weekly chats, and reading and writing assignments. Southern Miss only accepts a limited number of students in its online program to ensure above-par interactions between faculty and students.
The small class sizes align with the fact that the online courses aren't like correspondence courses. Every student must earn a grade that, in turn, demands a limited number of students for professors to keep track of.
The rigorous academic coursework is complemented by an internship in local libraries, museums, and other archival facilities. The internship occurs during the senior year, and it's designed as a hands-on learning experience. The internship should last for at least 150 hours, and it can be either on-site or online. Theoretical knowledge and practical skills make for graduates with vital technical and transferable skills.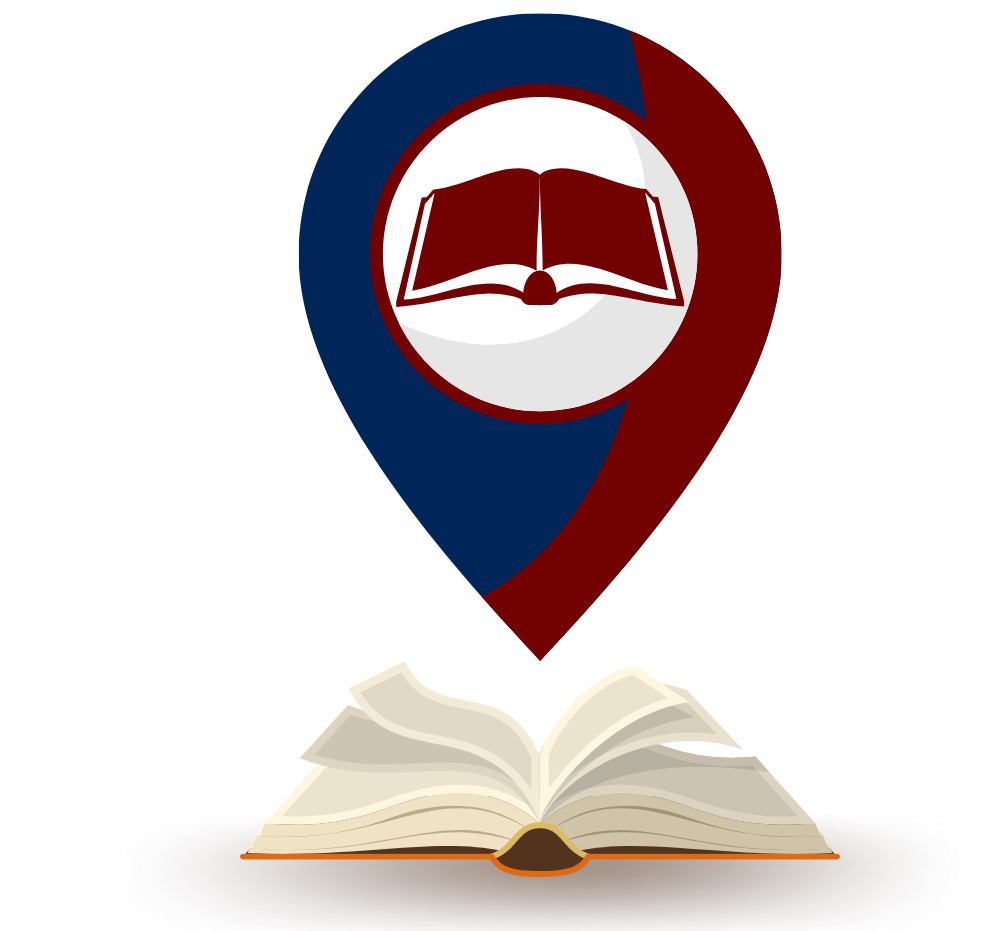 University of Nebraska Lincoln

: 402-472-7211
Bachelor of Multidisciplinary Studies Degree with a concentration in Library Science
NU aims to produce library and information science professionals with a well-rounded education and competent digital skills who will become catalysts for change in their communities. Students are trained to become 21st-century librarians and library media specialists employed in the public and private sectors.
The online BMS with a Library Science concentration attracts individuals with a strong passion for the profession and diverse academic experiences. Individuals with an associate degree in library science are welcome to apply, too, and get credit for their previously earned college credits.
Students are provided with abundant opportunities to establish a robust foundation of knowledge and skills in their chosen profession. Faculty and library professionals impart their knowledge through academic coursework and internships, too, the latter of which can be done online.
NU makes its campus services available to online students, including library resources, academic advising, and technology services. Online students learn key concepts in public service and organizational leadership as they apply to library settings. Technical services are also emphasized alongside the development of transferable skills. 
The 120-credit program features diverse courses that enable students to develop their library and information science skill sets. The courses include Children's Literature and Education, Reference Resources and Services, and Leadership & Management in Libraries & Information Agencies.
Admission requirements include:
High school diploma or GED equivalent
SAT/ACT scores
At least 21 years old
A fully completed online application form and a non-refundable fee are also required.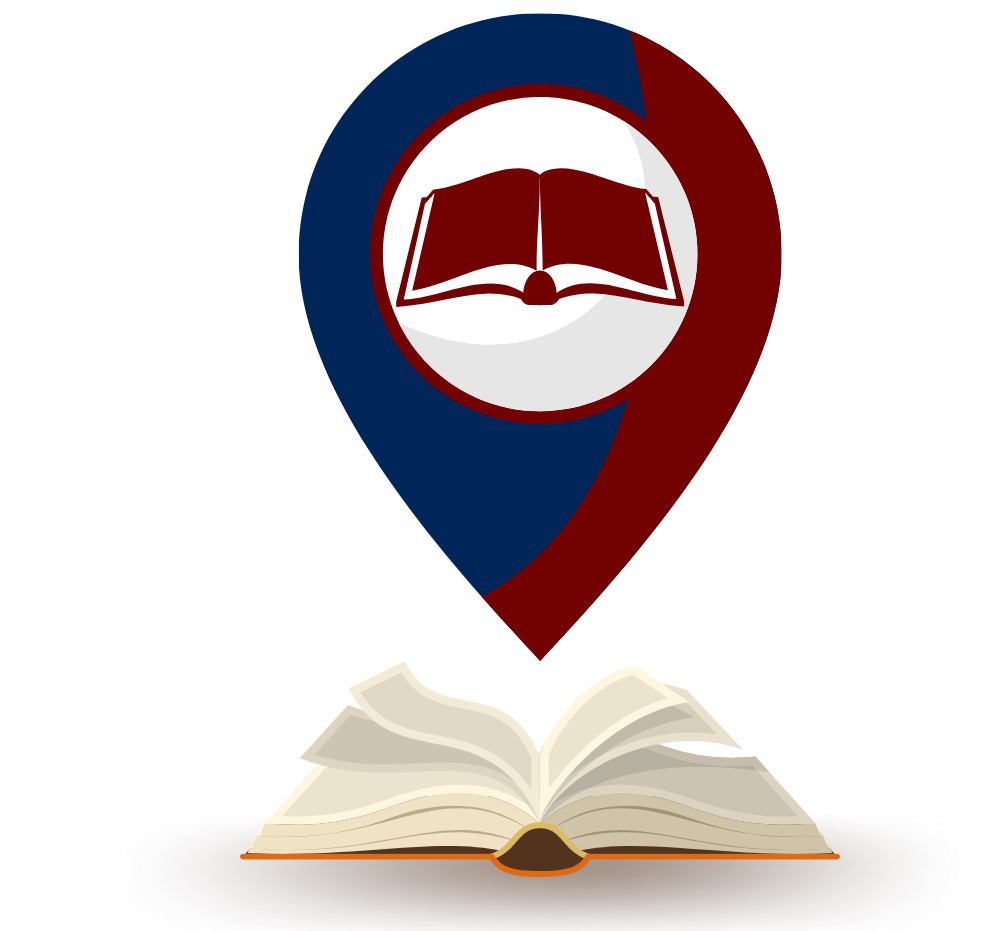 Pennsylvania Western University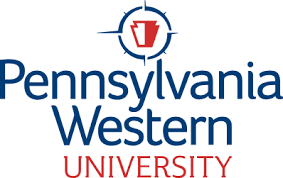 : 800-672-7171 ext. 1
BS Integrative Studies: Library and Information Science Concentration
Pennsylvania Western University offers an online BS in Integrative Studies with a Library and Information Science concentration designed for aspiring provisional librarians and paraprofessionals. Clarion University merged with Edinboro University of Pennsylvania and California University of Pennsylvania in 2021. The merger created the Pennsylvania Western University, which started operations in July 2022. 
Many students also plan on earning a master's degree in library and information science, such as the ALA-accredited program at Penn West University. All students benefit from the relevant curriculum that emphasizes traditional and digital skills in librarianship.  
Learning outcomes include:
Demonstrate professional knowledge of the theories and practices of the library and information science as it applies in contemporary settings
Demonstrate capacity for the creation, implementation, and evaluation of library systems and services for specific groups of users
Course titles include The Information Society, Organization of Information, and Information for Life.
---
Definition of Library Science
Also known as library studies and library informatics, library science is a multidisciplinary field of study related to:
The application of principles and practices including the technologies used in education, management, and information technology, among other fields, into library operations;
The collection, organization, and preservation of information, including its related resources as well as the proper dissemination and distribution thereof;
The studies on the political economy of information (i.e., the study of the interconnected aspects between the state and markets as well as society and individuals concerning information).
Indeed, library science isn't just about printed materials, including books, journals, and magazines but the information contained in them! In the Information Age, where information is a commodity, its practice and practitioners are instrumental in society's progress.
Library studies have also traditionally included archival science, the theory and practice of creating and curating collections of documents, data storage devices, and recordings. Professionals engaged in it make vital decisions regarding:
The organization of information sources to make them relevant for user groups;
The interaction between users on the one hand and classification systems, tools, and technologies, including computers on the other hand;
The methods of information acquisition as well as the applications of information in and out of library settings;
The training processes for future librarians and other practitioners; and
The legal status and ethics of libraries.
Many bachelor's degree programs use the term "library and information science" (LIS), and it's accepted, too, since library science involves information. However, it must be emphasized that LIS isn't the same as information theory, which is concerned with the math-centric study of information. 
Importance of Library Science in the Digital Age
The advent of computers, the Internet, and cloud technologies, the heart of the Digital Age, continues to transform how we handle information. The methods of gathering, accessing, and retrieving information have significantly changed for everybody, from elementary school students to seasoned researchers.
The contemporary library continues to transform as it becomes part of an increasingly complex and connected infrastructure spanning several fields. These include education, information and media, recreation and entertainment, and computers, and the dynamic nature of these fields influences library science as much as library science influences them.
The changes have been profound, too, with the widespread use of mobile devices and their applications combined with access to the Internet. Information sources including corporate and non-profit organizations, government entities, and media establishments have official websites and social media pages. Databases, catalogs, and research papers are available on the Internet, with increasing numbers of books, aside from numerous open sources like Wikipedia.
But brick-and-mortar libraries are here to stay! Their enormous value in society, from culture to academics, cannot be overemphasized. As the traditional centers of learning, their place in civilization is cemented in stone. The likes of St. Catherine's Monastery and the Library of Congress, which have survived fires, are proof of their longevity.
Libraries have become even more important with the advent of computers and their related technologies, while it may seem like the Internet will eventually replace manual writings.
Vetted information resources
The Internet isn't a 100% reliable source of information, no thanks to propaganda websites and paid trolls, and it doesn't contain all the knowledge in the world either. The library is still among the best sources of information because its materials have been vetted and, thus, are more reliable and relevant.
The theoretical research conducted by academic researchers, students, and other users is done in libraries for this reason. There are also opportunities for cross-referencing books that may not be as easy as using Internet sources.
Of course, libraries collect books and other printed materials and digital resources on a wide range of topics, literally from A to Z. Readers and researchers will find volumes and other information sources that aren't available online. This is particularly true for ancient scrolls, medieval manuscripts, and early books that require careful handling for appreciation and study.
Useful library assistance
The Internet is useful for gathering information at the click of a button. But it has its limitations, too, particularly in terms of useful services with the human touch.
Even small public libraries have trained librarians and library technicians who assist in finding books, magazines, and other materials based on their needs. Reading for knowledge and pleasure becomes easier since there's little need to go up and down the aisles looking among rows of books.
Free access to library resources
Libraries have existed for centuries as hubs of knowledge that offer free access to their resources to everybody. Regardless of their ethnicity, income level, and ability, children and adults can enter public libraries and enjoy their diverse resources and services.
This hasn't changed in the Digital Age, and their instrumental role in information dissemination has increased in scope! Even in the United States, about 15% of Americans don't have ready and easy access to the Internet. Most public libraries, fortunately, offer free Wi-Fi access so interested individuals can still have Internet access.
Suffice it to say that modern libraries are versatile in their services, so much so that technologies that seem to herald their end become theirs, too. The ability of librarians and the libraries under their care to adapt to the times and adopt new technologies is among the foremost reasons for its enduring existence and importance.
Libraries aren't just repositories for books and other materials, both printed and digital. These facilities are also safe havens and community hubs for children and adults, where recreation can be enjoyed and research becomes productive. These are also advocates for lifelong learning and champions of civic engagement.
A few of the wide range of services that libraries offer to communities are:
Early literacy programs for children
Computer coding programs for students and adult learners
Resources for job seekers, adult learners, and professionals
Health and wellness services, such as meals and exercise programs
Educational programs
Cultural and social events
As the role of libraries evolves with the times and technology, the need for librarians, library technicians, and library staff will always be present. You should consider getting a bachelor's degree first as your entry-level credential to the exciting world of library science. Afterward, your work experience will prepare you for the challenges of getting a master's degree and enjoying career advancement in your library science career.
Things to Expect in a Bachelor's in Library Science Degree Program
Did you know that Columbia University was the first school to offer a library science degree program? Yes, it's the same Dewey who established the Dewey decimal classification system in 1876! On January 5, 1887, the School of Library Economy opened at Columbia under Melvil Dewey's leadership.
Today, many notable colleges and universities have bachelor's degree programs in library science, either as a standalone degree or as a concentration. The best schools have regional accreditation from one of the six regional accrediting organizations for four-year institutions. These include the Higher Learning Commission (HLC), the Middle States Commission on Higher Education (MSCHE), and the Southern Association of Colleges and Schools Commission on Colleges (SACSCOC). 
Some baccalaureate library science programs also have programmatic accreditation from the American Library Association (ALA). But don't worry, even if a regionally accredited school doesn't have ALA accreditation it's usually granted for master's degree programs. Many job positions also don't require a master's degree from an ALA-approved institution, such as assistant, research, and corporate librarians. 
Emphasis must also be made that most libraries don't require a bachelor's degree in library science for entry-level positions. Library assistants typically have a high school diploma or GED equivalent and get on-the-job training.
But it must also be said that career advancement in the library hierarchy will likely come with a bachelor's degree! Once you have sufficient work experience, you can pursue a master's degree to become a librarian. You must also secure a teaching certificate if your career path includes being a library media specialist or a school librarian.
The bottom line: A bachelor's degree in library science is the best first step toward your professional goals!
The degree is typically offered as a Bachelor of Science (BS) in Library Science and other related names, such as Library and Information Science. A few schools offer a Bachelor of Arts (BA) in Library Science, too, such as the University of Arizona Global Campus.
Many schools offer it as a concentration of a related degree, such as education, interdisciplinary studies, or multicultural studies. In both cases, the degree has merits that make it worth your while, from its total costs to its time commitment.
As a BS degree, there's more emphasis on science and math courses due to the technical and technological nature of the work. Many BS programs don't have foreign language prerequisites and courses, too. In contrast, bachelor of arts (BA) programs typically require 1-2 years of foreign language coursework.
Graduates with a BS degree also have strong analytical reasoning and problem-solving skills because of the science and math focus. Graduates with a BA degree, on the other hand, tend to have strong skills in writing, reading and researching, as well as critical thinking skills due to their liberal studies-centric education.
The BS in Library Science degree also provides more technical training useful for a master's degree. Even if you don't have immediate plans for a graduate degree, technical training is an excellent fit for jobs requiring technical skills. Public libraries, for example, with thousands of printed materials and digital files under their management, prefer applicants with a BS degree.
Most bachelor's degree programs don't have specific admission prerequisites beyond the usual ones. The typical admission requirements include a high school diploma or GED, standardized test scores, and official transcripts. The selective programs have minimum GPA requirements and require applicants to submit letters of recommendation, personal statement, and resume.
Admission into a program may also be done in two ways. First, you may have to be admitted into the college or university before applying to the specific department offering the program, usually in your sophomore year. Second, you may be admitted directly into the department and its library science program from your freshman year.
In both cases, the typical program requires four years of full-time study for completion. The four-year completion time isn't a hard-and-fast rule either, as most programs allow part-time enrollment resulting in more than four years of studies. But time limits are typical in four-year institutions, with a six-year cap on completion being common.
Many programs also have accelerated formats that allow first-year students to earn their baccalaureate degree in three years or less. 4+1 programs provide students with an accelerated track to earn a bachelor's and a master's in just five years, instead of the 6-year completion.
Degree completion programs are designed for individuals with prior college credits, such as Advanced Placement courses, certificates, or associate degrees. Work experience, including relevant military service and training, may also be considered for credit. These programs are designed for two-year completion since the general education courses and other prerequisite courses have already been satisfied through the transferred credits. 
In all these formats, students must earn at least 120 credit hours or equivalent for program completion. The 120 credit hours consist of courses classified into three major categories:
General education courses are taken during the freshman and sophomore years and, thus, these make up about one-half of the total credits necessary for earning the degree. These are college-level introductory courses covering basic liberal arts subjects, including science, math, history, and English. These are a series of subjects designed to strengthen the student's knowledge and skills for the major courses and develop their real-world, transferable skills. 
Every college and university has its general education requirements. While some schools may include PE and general health courses, others may not. Courses on inclusion and diversity, however, are increasingly becoming more common.
Major courses are compulsory courses, meaning students must comply with their academic requirements to receive their degree in library science. These are courses designed to equip students with technical knowledge and skills vital for professional success.
Elective courses are counted toward the total credits earned, but these aren't required as part of your degree. Think of electives as a way of personalizing your degree since you can choose them based on your interests. These can also expand your perspective, provide more depth to your degree, and allow interdisciplinary exposure.
Every program has its series of these three types of courses, so it's best to check out the curriculum first. However, there are common major courses, usually with different titles, which prepare students for work in libraries and related organizations. 
Library management (Topics covered include ALA standards, library policies and procedures, and library leadership)
Research technologies and techniques
Information technology, including the use of multimedia approaches (Covers topics on the collection, presentation, and preservation of printed and digital materials using technology)
Collection management
Literature studies
Database types and their functions
Information media types and their applications
Basic computer programs
While technical skill sets are a must for career success, aspiring librarians and library scientists must also develop transferable skills. These are a collection of personal traits and proficiencies that can be applied in various jobs, even in unrelated industries but are likely most useful in library-related work.
Effective communication skills are vital because librarians, library media specialists, and library technicians must have the ability to explain information and ideas clearly. Supervisors, peers, and patrons expect these professionals to answer questions and concerns effectively, too.
The professional initiative is crucial since librarians must adapt to emerging information, resources, and technology to perform their duties. The willingness and ability to stay on top of trends and update your knowledge are necessary to make libraries reliable and relevant.
Effective interpersonal skills include working well with other people, be it as part of a team or with patrons, researchers, and the general public. Engagement with the stakeholders and the general public is vital for a library's success, and every staff member must assume responsibility.
Organization skills refer to the ability of librarians to assist readers and researchers in finding the books and other materials they need. They must also educate patrons on the effective and efficient use of the library's resources, especially those that require careful handling.
Problem-solving skills are just as important since libraries deal with diverse issues, from misbehaving patrons to large-scale theft and natural disasters.
Inquisitiveness and curiosity are beneficial character traits, too. The primary objective of libraries is the promotion of intellectual exploration in society and its individuals. Sharing such curiosity and satisfying the answers are vital for a librarian's success and happiness.
Of course, librarians, library media specialists, and library technicians must not only be avid readers but excellent readers, too! Being updated about the latest developments in the field and the latest releases is a must.
Most programs have a capstone project or an internship component, while many have both as requirements for graduation. Internships are critical in the student's professional education since they serve numerous functions including: 
Providing them with real-world exposure to the day-to-day activities of librarians and other professionals
Expanding their understanding of the challenges and rewards of working in an institutional environment
Giving them the opportunity to apply theory to practice 
Becoming more adept at identifying issues and finding workable solutions
Enhancing their commitment to the profession and the community
Providing avenues for personal development that will contribute to professional growth
Indeed, the value of experiential learning that an internship provides for aspiring library and information science professionals cannot be overemphasized! But it isn't just the students that benefit from internship programs.
Colleges and universities have the opportunity to evaluate their respective curriculum following current and emerging theories and practices. Professional practitioners report that their active engagement with the interns allowed them to renew their skill sets and look at their profession in a new light.
The capstone project is more focused on a student's research skills and the ability to translate research into a satisfactory writing project. In a way, this is similar to a thesis, but it demonstrates a student's understanding of library science more professionally.
What's the main difference between the two requirements? In a nutshell, an internship is an application-based experience, while a capstone project is a writing-based experience with little to none of the application.
What about licenses and certifications? The requirements vary depending on the state, but most states require librarians in public schools and library media specialists to secure a teacher's certification. Passing the PRAXIS II Library Media Specialist test may also be required.
Library science may seem like dealing with rows upon rows of books and catalogs, some of them probably dusty, but it isn't, far from it! It's a professional field with an ever-changing nature due to the new sources of information being created and the new technology used in its creation, storage, and retrieval. With new books being written, discoveries being made, and new advances being taken, as well as the old ones, there's always something exciting in library science.
Yet another misconception about library science is that its practitioners love books in particular and reading in general. But while there's truth in it, most students report that their primary reason is a passion for learning, service, and community engagement!
Being a librarian or a library media specialist is about leadership and service in equal measure. Both jobs provide many opportunities to provide useful assistance to the community and individuals, primarily by satisfying their information needs. The satisfaction thereof, in turn, leads to the opportunity to guide the community, and even shape its present and future.
Your decision to pursue a career in library science also means that there will likely be an abundance of job opportunities! Libraries being here to stay, librarians and library media specialists enjoy a positive job outlook.
According to BLS's 2022-2032 projections, these jobs have an overall 6% job growth, a fast as average rate. Every year, about 8,000 openings are projected, with many of these openings resulting from worker replacements. 
With libraries also being a constant source of a wide range of entertainment and educational activities, their need for personnel will either remain stable or increase. Parents, for example, encourage their children to patronize libraries for their diverse offerings of books, activities, and services. Professionals use libraries, too, for their information-related needs, including research, and librarians provide assistance to sift through the enormous collections.
The day-to-day activities of librarians and library media specialists seem repetitive and, thus, boring for many people, but it's far from the truth! Every day can bring new challenges, even new assignments, which means there's little risk of being stuck in a routine and repetitive job.
These professionals can work on a broad variety of tasks, from book repair and preservation and handling special collections to working with students at the K-12 and college levels. There are professional collaborations with teachers on curriculum design and with researchers on information gathering and verification.
Being a librarian or a library media specialist is as exciting as can be! The challenge is overcoming the bored, stodgy, and sedate stereotypes that many people have of them.
With that being said, becoming a librarian or a library media specialist requires advanced education, including a relevant master's degree. But there are job opportunities that come with possessing a bachelor's degree in library science, including in places like:
Law, medical and corporate libraries, typically as a library assistant or a librarian depending on prior work experience
Public and academic libraries, including K-12 schools and four-year institutions
Data research and management companies
Museums as technicians or assistants
Instructional design organizations as entry-level designers
Other possible jobs include data analysis, web content analysis, UX design, and digital archives.
Of these jobs, being a library technician or assistant is popular because it's a great entry-level job for an individual with a baccalaureate library science degree. Think of it as your proverbial foot in the door toward becoming a full-fledged librarian. Among the roles and responsibilities of a library technician or assistant are:
Assist visitors in finding the books, magazines, and other resource materials they need
Help patrons check out books and return them 
Perform tasks related to issuing new library cards and registering new patrons
Assist in the acquisition, organization, and preparation of materials including books, magazines, and digital items
Help the staff in the proper disposal of old books and other materials
Perform other tasks under the supervision of librarians
Indeed, these tasks as a library technician will prepare you for a successful career either as a librarian or a library media specialist. Every day is an opportunity to learn new skills and develop old ones! 
However, for career advancement purposes, a master's degree in library and information science coupled with appropriate work experience is usually necessary. Many graduate programs offer specializations for aspiring librarians, too, which may or may not be related to their prior work as, say, library assistants.
The most common specializations are:
School library, which prepares students for a career as school librarians in K-12 schools and two-year and four-year colleges. School librarians are known for their enthusiasm for lifelong learning, particularly for encouraging young people to read a wide variety of materials.
Children and youth services are programs designed for individuals whose passion lies in working with children and young adults. Their typical work includes promoting their target audiences' research and communication skills and working with the larger community in literacy programs. Many cite their passion for creating positive change in their communities as a driving force.
Archives and special collections management prepares students in the technical skillsets vital in the appraisal, handling, and preservation of old books, special collections, and archives.
Digital information management, also known as digital curation, is a specialized field concerned with curating, organizing, and retrieving data in records management units, archives, and libraries.
Data asset management refers to the management of data as part of thrusts toward discoveries and innovation, as well as support services for research
Due to these specializations, the on-the-job roles and responsibilities of each librarian and library media specialist vary. There are also differences based on the workplace, such as in a corporate library of a law firm or a university library.
In general, nonetheless, their typical duties include the following:
Build, manage and use the collections of library materials, including their databases and digital items
Organize these collections for easy retrieval among staff members, patrons, and visitors
Assist patrons and visitors in locating materials for their research and recreation activities
Get updates on new materials through catalogs, announcements, and reviews
Plan programs and related activities for different age groups and interests
Teach classes to young students and adult learners about entertainment, information, and education resources
Prepare budgets, monitor spending, and prepare required reports for the unit
Plan for and make purchasing decisions about digital technologies, such as computers and apps
Supervise and train support staff, including new librarians and library technicians, and volunteers
Depending on the size of the library and its collections and its target audience, librarians and library media specialists may take on all or some aspects of these day-to-day activities. In small libraries, their job may involve assuming most of these responsibilities. In larger facilities, their work will likely include one or two aspects only. These may be in administrative, technical, or user services.
The roles and responsibilities of library science graduates will also be determined by their specific workplace. Public librarians take on most of the general librarian duties in line with their primary mission of community service and public assistance. Academic librarians are employed in post-secondary libraries, so their main duties include assisting faculty, students, and staff with information access.
School librarians are usually found in K-12 schools and teach students about using the library's resources and assist teachers in finding classroom instruction-related resources. Administrative services librarians handle contracts, budgets, acquisitions, fundraising, and public relations activities.
Special librarians are employed by museums, government agencies, and businesses, among others, to manage special collections. These include corporate, law, and medical librarians who handle specific libraries, such as medical or law books. There are many sub-specializations within this category, too, and these may require more advanced education and work experience.
Technical services librarians specialize in electronic or digital materials for the library, and their job involves overall management from acquisition to organization. User services librarians can be called the face of libraries because their main duty involves providing useful assistance to researchers and readers.
The bottom line: There are multiple career paths that you can pursue with a bachelor's degree in library science! You won't be limited to a boring job without career satisfaction and advancement. Your challenge lies in getting more advanced education and learning skills on the job that can be applied in leadership positions.
Nearly a third (29%) of librarians, library media specialists and library technicians work in local government units. Another 17% work in public and private educational institutions. The rest work in information-related jobs in other organizations like business companies, law firms, and museums.
Full-time work is common among library professionals, but part-time work is also popular. The working hours are typically 9-5, but there may be overtime and weekend work requests. Librarians in public and academic libraries may also have the same working hours as teachers, including vacations and summers off. 
The annual salary and other benefits, including health insurance, sick and vacation leaves, and bonuses, differ based on several factors. These include type of company, urban or rural location, type of work, and the library science professional's credentials.
The BLS-collated median annual wage for librarians and library media specialists was $61,660, and it's considered a decent wage, too. Librarians in information-related jobs earn $61,340 annually, while those in local government have $54,890 in annual wages.