At PremiumSchool.org, we want to do the hard work for you, hence our detailed methodology. Finding a quality degree program can be tedious and overwhelming for many.
So, you may be wondering… How do we locate the best schools? What factors do we consider in recommending schools? And, where do we get our information? Let's explore our Methodology so you can see the methods we use to help you make an informed decision about your future!
METHODOLOGY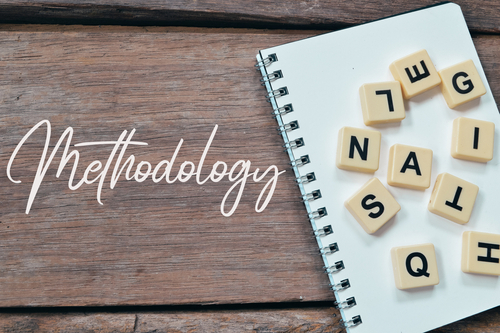 We believe that if you go to the time and expense of earning a degree, you should learn the applicable skills needed to excel in the field and to obtain, at the very least, an entry-level job. Many graduate degree programs prepare students for job promotions or management positions.
Our findings are based on the following:
DEGREE PROGRAMS AND THEIR OFFERINGS:
50% of our concern with locating quality degree programs for you involve several factors, such as:
Does the school offer a specific program study in agreement with the degree topic we are highlighting?
Does the school and degree program offer the proper accreditation pursuant to quality school standards?
Does the school offer its degree programs on-campus or in an online format, depending on our ranking specifics? Are they available in a convenient and flexible format with an easy-to-use Learning Management System?
SCHOOL STANDARDS AND QUALITY PRACTICES
Also, 25% of our findings reflect the following:
Does the school have acceptable retention rates?
Does the school offer financial aid options?
Are classes taught by experienced professionals in the subject they teach?
Do they offer innovative technology and up-to-date teaching practices?
Does the school offer affordable or customary tuition costs and reasonable add-on fees?
Do they offer a convenient application process and an affordable application fee?
Are their acceptance rates positive?
THE "EXTRAS" THAT MAKE COLLEGE EASIER
Another 25% of our efforts are focused on the "extras," such as:
Does the school program have a Career Center offering job placement services and career counseling?
Does the school offer a 24/7 Student Help Center, particularly for online students?
Do they offer other relative school resources?
Does the school display positive reviews by current students and alumni?
Do they offer extra-curricular activities?
Does the campus offer nice grounds, eateries, and coffee shops?
Are sports-related activities available?
The list could go on and on; however, our team searches for the top school offerings to bring you suggestions that offer most, if not all, of the above amenities and quality coursework. We obtain our information from reliable public resources, official university and college websites, and our own research following the above criteria.