Find Your Perfect School
Premium Schools is an advertising-supported site. Featured or trusted partner programs and all school search, finder, or match results are for schools that compensate us. This compensation does not influence our school rankings, resource guides, or other editorially-independent information published on this site.
If you've ever had an issue that required the expertise of an attorney, most likely, you've also dealt with a Paralegal or Legal Assistant in the process. As they are tasked with assisting the lawyer, they are a crucial part of the legal team and keep things running smoothly in the office.
Check out how you can become a Paralegal or Legal Assistant with minimum educational requirements!
---
10 BEST SCHOOLS FOR A PARALEGAL OR LEGAL ASSISTANT DEGREE
Renton Technical College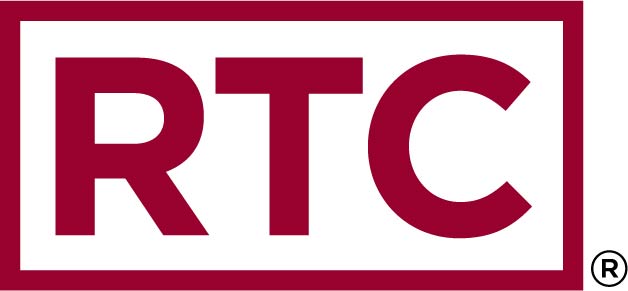 (On-Campus) Certificate or AAS in Legal Assistant
A Legal Assistant Associate of Applied Science degree or Certificate program produces professionals who work efficiently and effectively in legal settings. Renton Technical College in Renton, WA, teaches students the basics of creating draft correspondence, pleadings, forms, and boilerplate language from scratch.
They gain skills in handling basic office procedures, such as proofreading, time and billing, basic math calculations, client intake, records management, mailing, telephone, and receptionist procedures, and arranging travel and meetings.
AAS or Certificate students become qualified for entry-level positions in law offices, government agencies, and non-profit organizations as legal assistants, paralegals, receptionists, clerks, litigation practice assistants, and legal support professionals.
Students must complete 15 more credits of general education courses to earn the AAS degree. Validated transcripts and coursework will be considered for transfer credit.
Other programs offered:
Accounting Paraprofessional
Dental Assistant
Work in legal settings and start your career as a legal assistant! Acquire a Certificate or AAS degree in Legal Assistant offered at Renton Technical College.
---
University of the District of Columbia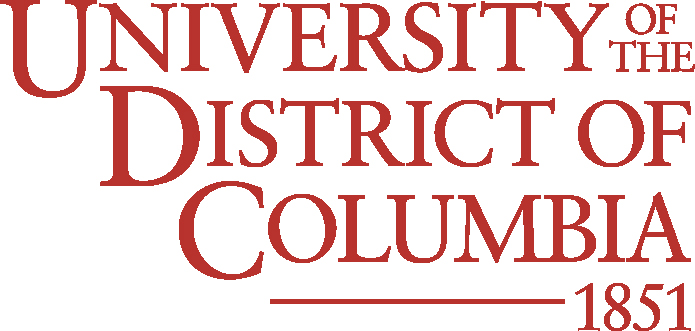 (On-Campus) AAS in Legal Assistant
Associate of Applied Science (AAS) in Legal Assistant students at the University of the District of Columbia are taught the fundamentals to qualify for entry-level work as paralegal assistants and similar professions.
Students learn foundational concepts of the American legal system through a comprehensive course of study, emphasizing the legal and ethical principles of the practice.
Legal research, case management, legal writing, court procedures, the jurisdiction of courts, and the process of civil litigation in state and federal courts are covered in the coursework, of which 62 credits must be completed for major courses, and 'C' grade or higher is required in each course.
In internships, students are exposed to the actual job in law firms and perform paralegal or legal assistant duties. They conduct effective factual and legal research and prepare legal correspondence, memoranda, and documents.
The AAS degree also develops students' communication skills with clients, court staff, and attorneys. Students are also taught the proper ways to use the technologies on the job.
Related programs offered:
Administration of Justice
Corrections Administration
Enroll today in the AAS in Legal Assistant program at UDC.
---
Ridgewater College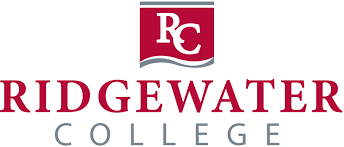 (On-campus and Online) Legal Assistant Program
Ridgewater College in Minnesota features three specific Legal Assistant programs in its Hutchinson and Willmar campuses:
Associate in Applied Science – Legal Assistant Degree (60 credits)
Legal Assistant Diploma (48 credits)
Legal Assistant Certificate (18 credits) – also available online
Playing an important role in a law office, the legal assistant combines an administrative assistant's skills with a research and support specialist. The Legal Assistant AAS diploma and certificate programs from Ridgewater produce detail-oriented, analytical thinkers with excellent communication and time management skills.
Did you know that Ridgewater College graduates enjoy 100% job placement?
Other related programs:
Law Enforcement
Accounting Technician
Be a highly skilled legal assistant! Enroll in a Legal Assistant program at Ridgewater College.
---
Northwest Career College

(On-Campus or Online) Legal Assistant
A leading trade school in Las Vegas, NV, Northwest Career College offers a Legal Assistant program for aspiring professionals. The student-focused program is offered online or in a hybrid format.
At Northwest College, students have seasoned law experts as teachers. Because the program features a flexible schedule, NCC Legal Assistant program students can attend the training while performing their professional obligations or preparing for a new career. They graduate in as fast as nine months!
Legal Assistants graduates at NCC pursue employment in Nevada law firms, government agencies, and businesses, including mortgage, real estate, banking, and insurance. In addition to academics and hands-on training, NCC Legal Assistant students participate in interactive educational trips.
Related programs offered:
Healthcare Administration
Paralegal Studies
You can start your career as a legal assistant only after nine months of studying the legal assistant program offered at Northwest Career College.
---
City Colleges of Chicago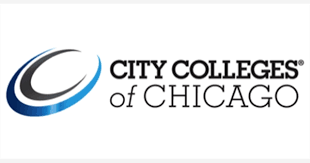 (On-Campus) AAS in Paralegal and Legal Assistant
City Colleges of Chicago's Associate in Applied Science (AAS) – Paralegal and Legal Assistant program produces competent professionals who understand legal precedents, legal documents, and investigative facts of legal cases as they assist lawyers.
Paralegal and Legal Assistant Associate degree earners also learn about organizing and safekeeping documents—such as pleadings, briefs, appeals, real estate statements, contracts, deals, and wills—in physical papers or an electronic filing system.
Graduates of the AAS program at the City Colleges of Chicago also become skilled in meeting with clients, dealing with court personnel, and acting professionally in legal situations.
Other programs offered:
Accounting Clerk
Patient Care Technician
Assist lawyers and work in a legal-related environment! Earn an AAS in the Paralegal and Legal Assistant program at the City Colleges of Chicago.
---
University of Oklahoma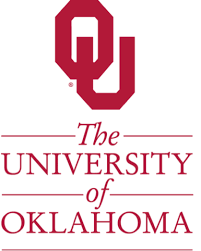 (On-Campus) Certificate in Legal Assistant Education
An American Bar Association-approved program, the Certificate in Legal Assistant Education, is offered by the University of Oklahoma in Norman. This certificate, facilitated by the university's Department of Legal Assistant Education, prepares future legal assistants for work with lawyers in public and private law offices, corporations, and the government.
The University of Oklahoma's Law Center's Legal Assistant Certificate program has the primary objective of preparing students for various legal settings and enabling them to adapt to changes in the legal environment.
As a career-oriented program, the University of Oklahoma also aims to develop the skills of legal assistants and paralegals to serve the legal community in a more professional capacity and contribute to the advancement of justice.
Related programs offered:
Juris Doctor Program
Master of Legal Studies
Work your way to becoming a skilled legal assistant in no time! Earn the Certificate in Legal Assistant Education from the University of Oklahoma.
---
Green River College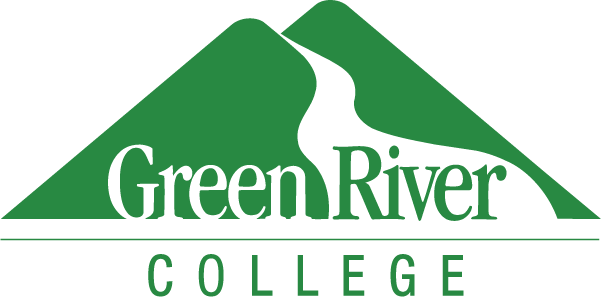 (On-Campus) AAA in Legal Administrative Assistant
The Associate of Applied Arts in Legal Administrative Assistant at Green River College is a two-year program that qualifies students for entry-level legal admin assistant, legal assistant, judicial admin assistant, and litigation assistant employment.
Students obtain high-quality training to become flexible and task-oriented professionals working in law firms, public sectors, private companies, court systems, and insurance companies.
In this AAA in Legal Administrative Assistant program in Washington, students must complete all classes with a 2.0 grade. It also meets the Green River's instruction requirements for the AAA degree.
Related programs offered:
Business Applications Specialist
Physical Therapist Assistant
Prepare for a future in legal or law-related work! Get an AAA education in Legal Administrative Assistant offered at Green River College today!
---
Alexandria Technical and Community College

(Online) AAS in Paralegal
Under the direction of an attorney, Associate of Applied Science in Paralegal students at Alexandria Technical and Community College participate as an essential member of a legal team, and possess substantive law, legal procedures, and government knowledge.
The online program features a rich curriculum covering civil litigation, criminal procedure, family law, business organization, real estate, estates and probate, bankruptcy, and intellectual property.
Students also receive extensive training in preparing and handling legal correspondence and documents, research, writing, ethics, trial preparation, investigation, and interpersonal skills.
Paralegals are employed in law offices, government agencies, insurance companies, banks, legal aid offices, realty agencies, and corporate legal departments. Freelance paralegal practice is also a common career route.
Other programs offered:
Communication Art and Design
Computer Information Systems
Work alongside attorneys and legal authorities by being a paralegal! Qualify for this job with an AAS in Paralegal degree offered at Alexandria Technical and Community College.
---
Atlantic Technical College

(On-Campus or Online) Legal Administrative Specialist
A 10-month program, the blended Legal Administrative Specialist program at Atlantic Technical College prepares students for employment as Legal Administrative Specialists, Information Technology Assistants, Front Desk Specialists, and Administrative Support Specialists.
The coursework enables students to understand legal terminology and procedures in legal office duties, translate legal documents, perform legal office functions, and produce quality work by utilizing advanced business software applications. A student's records management, communication, human relations, transcription, computer applications, and decision-making skills are also developed.
Upon graduation, Legal Administrative Specialist students can become qualified for taking an approved state or nationally-recognized licensure or industry certification exam. The Florida College System or Broward College may grant credits toward an Associate Degree upon completing the program and attaining aligned industry certification.
Related programs offered:
Medical Assisting
Web Development
Enroll in the Legal Administrative Specialist program offered at Atlantic Technical College for a thriving career!
---
State College of Florida

(On-Campus) Certificate in Advanced Paralegal / Legal Assisting
The on-campus Certificate in Advanced Paralegal/Legal Assisting program offered by the State College of Florida qualifies students for the National Association of Legal Assistants – Certification Examination. Through these licenses, students are further prepared for jobs in law firms, business offices, private corporations, and government offices.
Students can expect to gain knowledge in Real Property Law and Transactions, Civil Litigation, General Law, Law Office Computer Applications, and Corporation and Business Organizations.
Other programs offered:
Criminal Justice
Fire Science Technology
Land a job in the legal team of any company or institution! Enroll in the Certificate in Advanced Paralegal or Legal Assisting at the State College of Florida.
---
FREQUENTLY ASKED QUESTIONS
What does a Paralegal or Legal Assistant do?

As a Paralegal or Legal Assistant, you will be tasked with the following:

Conduct legal research
Gather and verify facts, researching as needed
Keep detailed records, file, and organize them
Draft legal documents, such as contracts, mortgages, and other office correspondence
Help attorneys prepare for trial
Assist lawyers during trials
File briefs and submit evidence to opposing counsel
Schedule meetings, interviews, depositions
Answer telephone calls
Use applicable computer software
And, much more!
What are the differences between a Paralegal and a Legal Assistant?

While both positions are focused on law, a Paralegal will focus on litigation work, thus requiring them to have a deeper understanding of the law. A Legal Assistant is primarily tasked with administrative duties. 
How do I become a Paralegal or Legal Assistant?

The most popular pathway to becoming a Paralegal is to obtain an Associate of Paralegal Studies degree. However, potential employers may require a bachelor's degree. On the other hand, some may only require a certificate program approved by the American Bar Association.

To become a Legal Assistant, you may not be required to have a college degree, although a certificate program may be necessary to gain the skills needed in this field.

In addition, on-the-job training is a must!
What will I learn in an associate degree program to become a Paralegal or Legal Assistant?

Coursework will include classes in:

General Paralegal Administrative Skills
Corporate Law
International Law
Investigation Skills
Writing Skills
Civil Litigation
Legal Research
Legal Ethics
Conducting Interviews

You may also be exposed to the following specializations:

Probate Law
Family Law
Wills and Estate Law
Bankruptcy Law
Property Law
Personal Injury Law
Real Estate Law
And, much more!
Do I need to be a Legal Assistant before I become a Paralegal?

Becoming a Legal Assistant first before pursuing a career as a Paralegal is a great way to receive valuable training to see if entering a Paralegal degree or certificate program is for you.

However, if you are certain of your end goal… to become a Paralegal… being a Legal Assistant first is not a requirement. But… putting in the work to earn post-secondary education will be!
Do I need to have licensure or certifications to be a Paralegal or Legal Assistant?

Depending on your employer, completing a paralegal certification program may be required to get started, as well as continued education opportunities to stay on top of things.
What qualities would make me a good Paralegal or Legal Assistant?

Besides the obvious of understanding of legal terminology, the following skills will be helpful as well:

Oral & written communication skills
Computer skills
Detail-oriented
Flexibility
Research skills
Multi-tasker
Team player
Organizational skills
Time management skills

In addition, tact and empathy should be used when people come to you for help with their problems. A sympathetic heart that is prepared to help others in their hour of need truly is a must!
What kind of salary can I expect as a Paralegal or Legal Assistant?

As a Paralegal or Legal Assistant, the BLS reported average earnings of approximately $59,200 per year, as of May 2022. The highest 10% earned upwards of $94,960 annually.
Is there a demand for Paralegals or Legal Assistants?

According to the BLS, this particular field in law is projected to grow by 4% between 2022 and 2032. Over the next ten years, 38,000 openings for Paralegals and Legal Assistants will become available each year.

The future holds an interesting trend for up-and-coming Paralegals and Legal Assistants. Some law firms are combining the duties of the two positions to cut costs, and larger corporations are hiring in-house Paralegals to handle their legal issues, reducing the need for high-priced lawyer fees. In addition, a Paralegal's services cost less for the client in general.
Can a Paralegal become a Lawyer?

Of course, you can! What better way to learn the legal system from the ground up, right? If you enjoy your job as a Paralegal, the next logical step is to open your own law practice if you'd like.

What's next for you? You will need to earn a bachelor's degree, pass the Law School Admission Test (LSAT), and then on to law school, pass the Bar exam, and get your license to practice.

Related Article: 40 Highest Paying Jobs With A Trade School Education