Find Your Perfect School
Premium Schools is an advertising-supported site. Featured or trusted partner programs and all school search, finder, or match results are for schools that compensate us. This compensation does not influence our school rankings, resource guides, or other editorially-independent information published on this site.
A Pile Driver is responsible for driving down large pillars into the earth for support, primarily for large construction projects. They use pedals and levers to operate large equipment.
With on-the-job training, you too can learn to operate a pile driver while earning a lucrative living. If you enjoy being on a construction site, a career as a Pile Driver may be for you! Check this out!

Related Article: The 40 Highest Paying Jobs With A Trade School Education
---
10 BEST SCHOOLS FOR A PILE DRIVER DEGREE
Alaska Apprenticeship Training Coordinators Association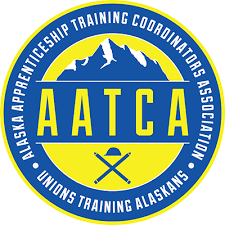 Alaska Piledrivers and Divers Joint Training Program
Established in 1972, the AATCA piledrivers apprenticeship program is located at the union hall in Anchorage, and, thus, apprentices can interact with professional piledrivers. The program is also conducted in the same space as the Southern Alaska Carpenters Training Center. Apprentices are trained in heavy construction, including pile driving, cutting and welding, and rough carpentry to work on bridges, highways, and piers.
The class sizes are kept small part because there are only two instructors. However, the small class size means that students benefit from more personalized training, even mentorship in the industry. Current classes are also updated to reflect the trends in the industry, particularly in terms of techniques and technologies. New classes are also introduced as needed, making it among the most dynamic programs available.
Apprentices enjoy several benefits, including tuition-free industry-approved training, livable wages, and paid medical and retirement benefits. Many apprentices also become full-time employees of their on-the-job training workplaces once their apprenticeship period is done.
Applicants must be a resident of Alaska, at least 18 years old, with either a high school diploma or GED equivalent and have an Alaska driver's license. Good physical fitness is required to perform physical and mental tasks and pass alcohol and drug screening.
Programs Offered:
Boilermakers Apprenticeship
Bricklayers Apprenticeship
The AATCA Alaska Piledrivers and Divers Joint Training Program is an excellent stepping stone toward becoming a respected journeyman. Check it out now and consider it part of achieving your career goals!
---
Northwest Carpenters Institute of Washington

Piledriver Apprenticeship Program
NWCI's Piledriver Apprenticeship Program features a four-year curriculum that enables students to gain mastery of skills necessary for pile driving jobs. Among its best features is the minimal cost of training combined with a livable wage, meaning apprentices get world-class training while earning money. Apprentices may also enjoy other benefits as their on-the-job employers see fit, providing health insurance and retirement benefits packages.
The coursework includes marine safety, equipment orientation, and sheet pile. Certifications include construction fall protection, PITO, and MEWPS following ANSI/AWS rules and regulations. The marine safety course requires a Boaters Safety Card issued by Washington State Parks.
Applicants should ideally have a keen interest in a piledriver career lest the rigorous training undermines their determination. The program allows every individual to apply for a single trade at a time. Applicants must provide basic personal details on the application form, choose a specific date and location for the trade orientation (TO), and complete the work and education section. Late arrivals or beyond the selected TO date will not be accepted.
Attendance of the TO, a hands-on assessment, and an interview are required. Only applicants with at least 60 points earned during the assessment process will be invited for an interview. The combined scores from the TO and interview will be used as the basis for acceptance.
Programs Offered:
Carpenter Apprenticeship
Scaffold Erector Apprenticeship
Your future as a successful piledriver may well start with NWCI's Piledriver Apprenticeship Program! Be sure to click the link and know whether it's the best fit for you.
---
Santiago Canyon College

Carpentry-Pile Driver Apprenticeship Program
SCC believes that what happens on its campus matters, and it applies to the exemplary Carpentry-Pile Driver Apprenticeship Program. This is a four-year program where apprentices furnish their tools while being indentured apprentices. Apprentices also are responsible for maintaining active registration and compliance with relevant rules and regulations.
There's a mandatory requirement for apprentices to attend classroom lectures for college credit during the daytime, usually as supplemental and related instruction. This is a two-week requirement, 40 hours per week, but only once every six months. Classroom instruction is a must since students earn an associate degree while also being apprentices.
Apprentices who complete the program also earn the coveted journey worker status as recognized by California. SCC also grants a certificate of achievement for successful completers.
The program provides extensive training for aspiring piledrivers in skills necessary for heavy construction work on bridges, highways, and piers. Safe working habits and conditions are emphasized along with technical and transferable skills, from equipment operations to communicating with team members.
Applicants should be at least 17 years of age, present proof of job offer or currently employed with an approved contractor, and submit a complete written application for admission. Either a letter of subscription or a letter of intent will suffice if it's from an approved contractor.
Apprentices must furnish their hand tools and follow the rules and regulations in the apprenticeship agreement.
Programs Offered:
Digital Media Arts
Criminal Justice
Earning an associate degree while taking your journeyman journey to the next level is possible with SCC's Carpentry-Pile Driver Apprenticeship Program!
---
The Builders Guild of Western Pennsylvania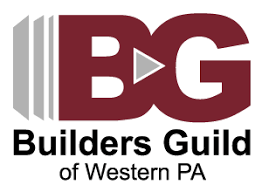 Union Pile Driver Apprentice Program
The Builders Guild of Western Pennsylvania is a partnership between the construction trade unions in Western Pennsylvania and the local contractor associations. Apprentices must complete the four-year program to advance to journeyman status and, thus, enjoy career advancement in a competitive industry.
The program consists of two parts designed to establish a strong theoretical foundation and practical skill sets. First, the classroom component requires students to meet between 576 and 880 hours of classroom hours. Second, the on-the-job training requires 5,200 hours spent as apprentices.
The courses are as wide-ranging as the skills necessary to become an effective piledriver. These courses are blueprint reading and interpretation, piling and caissons, and formwork molding. There are also certifications that apprentices may earn and, thus, improve their employability. Examples include CPR and first aid, welding, and construction fall protection.
The apprenticeship program is offered in 16 institutions across Pittsburgh. Individuals accepted into one of these institutions don't have to pay tuition and other fees since the local building trade unions pay for the full training. The affiliated contractors also have a hand in tuition-free training, and it's the best in Pennsylvania, too.
Apprentices earn above-minimum wages, too, which can even equal or exceed the salaries of college graduates! The contractors also provide healthcare insurance, a retirement package, and other benefits associated with employment.
Programs Offered:
Elevator Constructor Apprenticeship
Insulator Apprenticeship
Learn with journeymen and other experienced professionals under the Union Pile Driver Apprentice Program! This is an excellent opportunity to enjoy a recession-proof occupation, too.
---
Southwest Carpenters Training Fund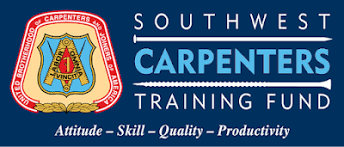 Piledriver Apprenticeship Program
SWCTF opens opportunities for individuals with a keen interest in a career as piledrivers through its four-year sponsored apprenticeship program. Apprentices must complete 640 hours of professional training for the theoretical foundation and 5,200 hours of on-the-job training for hands-on experience. While the compensation package varies among apprentices, it's common to earn $68,000 per year.
The rigorous coursework has physical and mental challenges, so apprentices must be in good health, particularly during the on-the-job phase. The courses include:
Abutments A and B
Bridge and Decks Forms A and B introduce the basics of bridge and deck construction, including panel construction.
Cutting and Burning A and B provide training on the safe operation of oxy-acetylene equipment in metal fabrication.
Falsework A and B cover procedures for constructing box girder bridge falsework.
A safety orientation precedes all hands-on projects, and apprentices must wear the proper personal protective equipment. The hours vary, but most courses last for 40 hours on the weekdays. Apprentices must provide their tools, books, and materials unless the employers provide these.
Programs Offered:
Terrazzo Installers Apprenticeship
Residential Carpenters Apprenticeship
Take the first step toward a well-paying career in the construction industry by getting accepted into SWCTF's Piledriver Apprenticeship Program.
---
Carpenters Training Committee for Northern California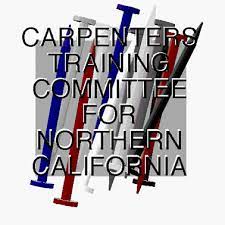 Pile Driver Apprenticeship Program
CTCNC is the United Brotherhood of Carpenters & Joiners of America (UBC) affiliate in Northern California, and, thus, its Pile Driver Apprenticeship Program is recognized by the industry. The ever-evolving construction industry demands that apprenticeship programs also change with the times. This is exactly one of CTCNC's main goals – to improve the competitiveness of apprentices through state-of-the-art programs.
The four-year apprenticeship program was developed in coordination with the union, members, and contractors. Apprentices enjoy several benefits aside from livable wages, such as health insurance (medical, dental, and vision), vacation leaves, pension, and annuity. The accrued benefits system means that apprentices meet the qualifications for each benefit as they progress in the program.
Apprentices also get a raise in their wages by meeting three criteria: at least six months spent in the program, completion of two classes, and 600 hours of on-the-job training. During the program's entirety, apprentices must attend one class every three months. Each class lasts for approximately one week or 36 hours.
The coursework covers topics on:
Safety including fall protection and tool skills
Math-related to piledriver tasks
Rigging
Concrete and formwork
Welding in different types like SMAW, 1F, 1G, 2G. FCAW 3G and 4G certification
Land and water advanced pile driving
Advanced formwork
Advanced structural blueprints
Veterans with honorable separation status are offered direct entry. Applications may be sent throughout the year, but these are only valid for two years. Applicants must be 18 years old, with a high school diploma or at least six months of relevant work experience, and a valid driver's license.
Programs Offered:
Acoustical Installer Apprenticeship
Hardwood Floor Layer Apprenticeship
Getting accepted into the CTCNC Pile Driver Apprenticeship Program means starting on the right foot in your construction career! Look at it now and change your life.
---
Carpenters Training Institute

Pile Driver Apprenticeship Program
This is among the most challenging apprenticeship programs partly because of the number of hours required for didactic learning and on-the-job training. Apprentices are expected to be productive in the workplace and meet industry standards, from safety protocols to construction output.
Apprentices must complete 640 classroom hours for the didactic phase and 7,000 hours of on-the-job training with approved contractors. The program of study ensures that apprentices can apply their theoretical knowledge in real-world settings and, thus, strengthen their understanding of piledriver-related work. Apprentices must demonstrate the depth and breadth of their knowledge through standard knowledge exams and demonstrate their skills via practical exams.
The best thing about CTI's Pile Driver Apprenticeship Program is that apprentices earn well from their first year until their fourth year! First-year apprentices can earn between $33,400 and $46,300 per year with benefits. Second-year apprentices have a higher salary range, an upward trend that continues into their fourth year. Fourth-year apprentices can even earn upwards of $57,000 per year!
With great pay comes great responsibilities to learn master piledriver skills through hours of intensive classroom and on-the-job training. The courses cover various topics from OSHA safety standards, rigging and pile driving techniques, welding, falsework setup, and formwork.
Bonus: Completing the apprenticeship means earning a two-year associate degree from a technical and community college!
Programs Offered:
Carpenter Apprenticeship
Floor Coverer Apprenticeship
Hit two birds with one stone by gaining an apprenticeship and an associate degree with CTI's Pile Driver Apprenticeship Program! Now that's what we call being efficient with your time and energy.
---
Ohio Carpenters Apprenticeship and Training Trust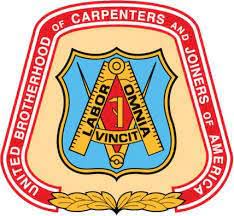 Millwright/Pile Driver Apprenticeship Program
OHCAP has an outstanding four-year Millwright/Pile Driver Apprenticeship Program that's a two-in-one hit for its apprentices. The extensive coursework can be challenging, but the results are impressive – apprentices, for one thing, possess exemplary workplace-ready skills for entry-level jobs.
The coursework includes carpentry, millwrighting, heavy rigging, welding, microcomputer applications, information technology concepts, and machinery installation. There are also precision optics, monorail, and combustion turbine courses. Apprentices must keep up with the fast-paced coursework while also delivering on deliverables during their on-the-job training.
Apprentices earn college credit for an associate degree, too, and it's free of charge, so there's no risk of being buried in student debt. Earning while learning is a hallmark, too, with apprentices earning between 40% and 95% of the wages of journeymen! Apprentices also receive union benefits after 90 days.
Applicants must submit their online application and relevant documents such as birth certificate, valid photo ID card, and high school diploma or GED. Instead of a high school diploma, proof of 1,500 hours of documented work in the trade is sufficient.
Apprentices must attend 40 hours of classes every three months or 160 hours every year. At least 650 hours of work every six months are also mandatory, totaling 1,300 hours per year.
Programs Offered:
Commercial Carpentry Apprenticeship
Residential Carpentry Apprenticeship
OHCAP's Millwright/Pile Driver Apprenticeship Program is among the best because it ticks all the boxes – an apprenticeship program with good pay, an associate degree program, and manageable hours.
---
Cuyahoga Community College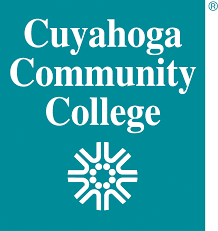 Pile Driving Certificate of Proficiency Program
The Tri-C accepts individuals into its Pile Driving Certificate of Proficiency Program if they are already registered in a DOL-approved apprenticeship program. Upon completion of technical studies, student apprentices are awarded a certificate of proficiency. Apprentices may also apply for their technical studies and credits in general courses to earn Tri-C's AAS degree with a Pile Driving Concentration.
Apprentices complete the program of study in two semesters and a summer completion term. The first semester involves 12 credits in carpentry and its safety protocols, pile driving, heavy rigging, and welding for millwright pile drivers. The second semester is a 14-credit term covering welding, technical measurements, the use of hand and power tools, and pile driving techniques on land and water. Advanced pile driving is the focus during these months.
The 6-credit summer completion term may be the shortest, but it may be the most intense due to the intensive focus on advanced welding. The completion of the coursework results in students earning 32 credits that can be applied to the AAS degree. Students also become certified in CPR/first aid, fall protection, scaffolding, MSDS, and OSHA, aside from the welding and rigging certification.
Programs Offered:
Business Management
Creative Arts
Get triple the benefits when enrolling in Tri-C's Pile Driving Certificate of Proficiency Program! Become a well-paid apprentice, earn industry certifications, and work toward an associate degree make it the best!
---
Florida Carpenters Training Trust Fund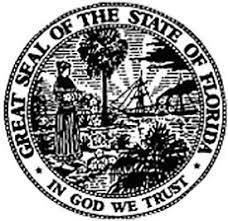 Pile Drivers Training Program
The Florida Carpenters' program is a multi-year program with a customized curriculum designed by subject matter experts, including experienced piledrivers. The comprehensive training occurred in state-of-the-art centers with specially designed training shops and modern equipment. Every individual who meets the minimum apprenticeship requirements, from high school graduates to military veterans, can apply.
This is a free training program, but apprentices earn a good wage plus benefits! The program is also affiliated with UBC so that apprentices can access its incredible training resources. Apprentices also enjoy wage increases as they progress through the program, particularly with excellent productivity.
On-the-job training is conducted by experienced journeymen, meaning apprentices learn from professionals who have been in their shoes, too. Completion of the program results in certification as a piledriver.
And speaking of pay, apprentices can earn as much as 60% of the wages earned by journeymen. Retirement plans and health insurance benefits are common. The salary and benefits package increases to the journeymen level when you complete 800 hours of classroom lessons and at least 1,300 on-the-job hours every year.
Programs Offered:
Interior Systems Specialist
Lather
Considered Florida's best program of its kind, the Florida Carpenters' Pile Drivers Training Program attracts the cream of the crop! Are you one of them?
---
FREQUENTLY ASKED QUESTIONS
How do I become a Pile Driver?

To begin, you will need a high school or equivalent diploma. Pile Drivers do not require a college degree; however, vocational training in the field is a plus. Also, you may work an apprenticeship or obtain on-the-job training to be instructed on how to operate the necessary equipment.  
How long does it take to become a Pile Driver?

Typically, an apprenticeship may take three to four years, depending on the employer. 
What do Pile Drivers do?

Pile Drivers are essential to the construction business. They are tasked with installing large structures, such as piers, retaining walls, roads, foundations for bridges and buildings, and the like.

In this career, you will operate the heavy machinery required to complete the job, such as cranes, hoists, and pile drivers. You will also be responsible for maintaining, inspecting, and cleaning the equipment you use.
Can I earn a good living working as a Pile Driver?

Pile Drivers, on average, earn approximately $76,260 annually, according to CareerOneStop.org. Your salary will depend on your experience and the job location. They report the highest 10% making upwards of $115,290 per year. 
Do I need a license to be a Pile Driver?

Some states do require a license to operate as a Pile Driver. You will need to check your state's mandates for certification or license requirements. You may also need a commercial driver's license. 
Are Pile Driver jobs plentiful?

The job growth rate for Pile Drivers is expected to grow by 6% each year between 2022 and 2032.
Is a Pile Driver's job dangerous?

As with any construction-related job, accidents can happen. While working with heavy equipment, there is always a risk of falling pillars, dropping materials, and illness due to chemicals to consider. Safety protocols must be in place at all times to avoid injury.
What skills will I need to be a Pile Driver?

To excel in the field, specific skills are necessary, such as:

Building and Construction
Public Safety
Control Precision
Manual Dexterity
Depth Perception
Operation, Mechanical, and Control of Machinery
Engineering Applications
Multi-Limb Coordination
Are there opportunities for job advancement?

Yes, with experience as a Pile Driver, you can quickly move into a supervisory or job foreman position, although additional certifications may be necessary.
What are the pros and cons of becoming a Pile Driver?

Pros:

High Pay: Pile drivers often earn a higher-than-average salary, making it a desirable job for many.
Job Security: The job market for pile drivers is expected to remain steady and even increase in the coming years, making it a safe career choice.
Physical Activity: Pile drivers are often required to perform physically demanding labor, making it an ideal choice for people who enjoy physical activity.
Variety: Pile drivers often work on a variety of projects and can switch between jobs frequently, providing variety and the opportunity to learn new skills.

Cons:

Physical Demands: Pile driving requires a lot of physical strength and can be dangerous. It is essential to take safety precautions when working.
Long Hours: Pile-driving projects often require long hours and overtime, making it difficult to maintain a healthy work/life balance.
Bad Weather: Pile-driving projects are often delayed due to bad weather and can be challenging to complete in certain climates.
Limited Mobility: Pile driving requires the use of large equipment, making it difficult to move from one project to another.