Find Your Perfect School
Premium Schools is an advertising-supported site. Featured or trusted partner programs and all school search, finder, or match results are for schools that compensate us. This compensation does not influence our school rankings, resource guides, or other editorially-independent information published on this site.
A Plumber, Pipefitter, or Steamfitter has an essential responsibility as they keep the water, gas, and steam flowing in our pipes.
Whether these types of piping are used for modern conveniences or industrial needs, becoming a Plumber, Pipefitter, or Steamfitter will provide you with a lucrative trade salary, as well as job security.
10 BEST SCHOOLS FOR A PLUMBER, PIPEFITTER, OR STEAMFITTER DEGREE
Cleveland Community College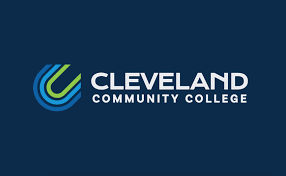 (On-Campus) Diploma Or Certificate in Plumbing
Cleveland Community College offers plumbing in Shelby, NC, as a diploma and certificate program. Students can choose to pursue the plumbing certificate regarded as a faster method of gaining the skills to understand plumbing, drains, and residential venting. Unlike the certificate program, the diploma program offers more in-depth coverage of topics, including water service, waste removal, pipe installation, pumps, and codes and standards.
Students apply their technical skills to layout, assemble, install, and maintain piping fixtures and systems in residential and commercial environments for natural gas, LP gas, hot water, drainage, sprinklers, and plumbing processing systems.
You will also gain in-depth knowledge in determining where resources are, how to distribute them, adjust pressures, and learn about pipe installations. Other non-related but relevant education such as waste management, technical mathematics, and physics are also covered in such programs.
Programs offered:
Commercial / Industrial Plumbing
Modern Plumbing
To get a stable job in the plumbing industry, allow this diploma program in plumbing offered by Cleveland Community College to help you prepare for your career and future.
---
Lawson State Community College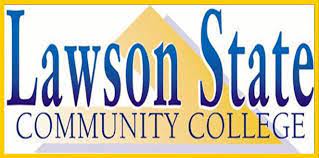 (On-Campus) Certificate In Plumbing
A plumbing program offers students a rewarding career opportunity. Upon entering the plumbing program, the student is given an application for holding an apprentice card. Graduates can join a union or work for a company after graduation. The program can also be taken as a complement to other trades. The journeyman test is a state license that a student can take after one year of holding the apprentice card.
This plumbing program provides students with the tools to prepare for successful careers or career advancements in the plumbing industry.
Plumbing contractors also install new construction, lay pipes, fit pipes, and do residential work. Many pipe systems are installed, maintained, and repaired by plumbers. At the end of this program, you'll earn a certificate that can help you land a job as a plumbing technician or other related job position in any company.
Programs offered:
Automotive Repair
Manufacturing Technology
Earn your certificate in plumbing now at Lawson State Community College and be able to practice as a plumber in private companies or as a freelance contractor.
---
New England Institute of Technology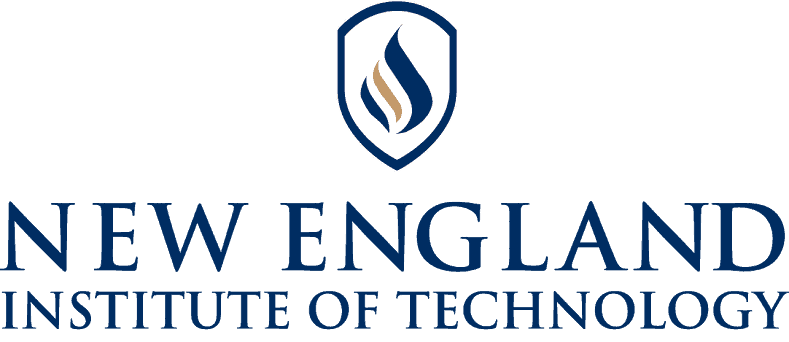 (On-Campus) AAS in Plumbing and Heating Technology
This associate degree program offered at the New England Institute of Technology will teach basic heating and plumbing theory and practices. As a student of New England Tech's program, you will be able to get hands-on experience in two distinct but interconnected areas: residential heating and residential, commercial, and industrial plumbing.
When you take up this program, you'll still be able to connect and network with other students and would-be experts in different areas such as architecture, welding engineering, and construction management.
Plumbing and heating offer a combined Associate in Science degree program through separate departments.
This program prepares students to be entry-level technicians in the plumbing and heating industry. In a laboratory setting, students receive hands-on experience while learning the basic theory and practices of plumbing and heating.
During the four terms of the program, students will study different plumbing and heating aspects such as fabrication methods, fitting usages and identification, water sources and their distribution, water piping design and structure, industrial maintenance, and sewage treatment and disposal. The use of greywater technology and rainwater harvesting to preserve the environment are also covered in this program.
Programs offered:
Automotive and Marine Technologies
Professional Building Trades
When you graduate with an associate degree in Plumbing and Heating Technology at the New England Institute of Technology, you'll be able to find jobs related to plumbing and piping systems. You can find numerous job opportunities that offer different related positions.
---
Western Dakota Technical Institute

(On-Campus) Certificate in Plumbing Technology
Pipes and septic systems are examined, installed, and repaired by plumbers in homes, businesses, and other locations. It is difficult to fill all the available positions due to the lack of skilled technicians. If you want to grab this opportunity to land a stable and secure job in the plumbing industry, get yourself a certificate in Plumbing Technology.
With this plumbing program, you'll gain the skills and experience you need to be an effective plumber. Putting classroom theory into practice is done via lab simulations and real-life scenarios. You'll also develop the necessary soft skills you need to handle customer service and employee accountability. Such skills will surely make you more confident.
Employers are looking for core competencies from candidates in this program. Aside from technical Plumbing skills, they want to hire someone who takes the initiative in problem-solving, provides excellent quality customer service, and is always professional even under pressure. After graduating from our program, students enter the Plumbing industry as highly qualified, entry-level plumbers.
This program provides an understanding of plumbing and skills development and integrates theory with practical experience. Students develop skills in piping techniques, plumbing and piping systems, the installation of residential and commercial systems, blueprint reading, and isometric interpretation as part of this program. In addition to receiving one year of apprenticeship credit on their card, successful graduates are eligible for employment as advanced apprentices in various rural and urban businesses.
Programs offered:
Electrical Trades
Welding and Fabrication
Getting a certificate in Plumbing Technology at Western Dakota Technical Institute will open doors to launch your career in the plumbing and heating system industry.
---
Washington County Community College

(On-Campus) Certificate in Plumbing Technology
Students in the Plumbing Technology program take courses that prepare them to assemble, install, fix, and maintain plumbing systems following the state's plumbing code. Students learn and apply the theory of design, layout, and installation of plumbing systems in the classroom. Students learn basic plumbing skills in a shop that offers a complete house layout. Math and soldering lessons are included in this course and water pumps and electrical applications.
Graduates of the program may take the State of Maine journeyman's plumbing exam upon completion. Students are awarded journeyman licenses after passing the State exam.
A journeyman plumber's license is upgraded when he has accumulated 2000 additional hours under the supervision of a master plumber.
As a plumber, you may find employment with construction firms, maintenance companies, plumbing companies, plumbing warehouses, and sales organizations. You can scale up your career ladder and get promoted to different positions such as operators, managers, or supervisors. You can even open your own plumbing business if you wish.
Programs offered:
Engine Specialist
Heating Technology
The opportunities you get from working alongside a master plumber will allow you to gain valuable experience and real-life plumbing skills. Enroll now at Washington County Community College and choose Plumbing Technology.
---
Blinn College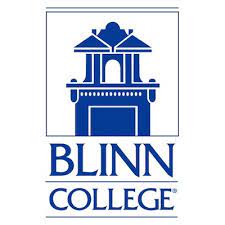 (On-Campus) Certificate in Plumbing
OSHA construction industry standards, policies, and procedures are discussed in a 10-hour construction training course included in the Certificate of Plumbing program at Brinn College. Construction safety and health principles are discussed, along with the scope and application of the standards and the most hazardous aspects of construction.
There are over 200 contact hours of skills training and assessments covering such topics as plumbing safety, using hand and power tools, basic rigging, construction math, construction drawings, and plumbing drawings. You'll learn diversely how to handle pipes such as plastic pipe and fittings, cast iron pipe and fittings, and copper tube and fittings. You'll also be trained on how to deal with waste, ventilation, and drainage systems.
Plumbing graduates from Blinn College earn the NCCER certification, the Occupational Safety & Health Administration (OSHA) 10-hour card, and TEEX and Blinn College certificates.
Programs offered:
Welding Technology
Manufacturing Technician
You can work as a plumber, steamfitter, or pipefitter by getting an education in plumbing offered by Blinn College. Enroll now and pave your career path early.
---
Western Technical College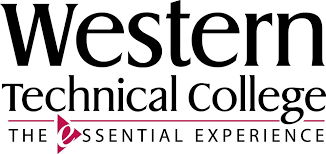 (On-Campus) Apprenticeship in Plumbing
The work of plumbers includes installation, repair, and maintenance of water supply, wastewater treatment, drainage, and gas systems in homes, commercial buildings, and industries. In the plumbing trade, workers assemble, install, and repair pipes, fixtures, and fittings of heating, water, and drainage systems according to specifications and code requirements.
Plumbing contractors also work on sanitary facilities, including toilets, bathrooms, showers, kitchens, drinking fountains, and laundry facilities.
Depending on the job, plumbing can be done indoors or outdoors, in existing and newly constructed buildings, and any weather condition, and around noise, dirt, and mud. As part of the job, you will have to stand for long periods, lift heavy equipment and pipes, and work in cramped, awkward, or uncomfortable positions.
All the necessary skills required for you to develop to become a real plumber can be gained through this apprenticeship program at Western Technical College. By training in safety practices, workers can avoid the risk of falling from ladders, being cut by sharp tools, and suffering burns from hot pipes or soldering equipment. Get yourself ready with all these preventions so you can be more equipped and prepared for real-life plumbing work.
Programs offered:
Transportation, Distribution, and Logistics
Manufacturing
Earn an apprenticeship and prepare for your career in the plumbing industry with this apprenticeship in plumbing program designed by Western Technical College.
---
Wake Technical Community College
(On-Campus) Certificate or Diploma in Plumbing
Plumbing at Wake Tech teaches students how to install and maintain water pipes and drains in residential and non-residential properties. They work both indoors and outdoors and must communicate with clients and customers. As well as being creative, they have to be capable of thinking through problems and recognizing that every job is different.
Students sketch diagrams, interpret blueprints, and assemble plumbing systems as part of their coursework. Students will get a comprehensive overview of plumbing systems and their design and installation, as well as state codes and requirements. Students earn product certifications from local plumbing companies.
Soldering skills, blueprint reading, coding, system layouts, pipe sketching, and pipe threading will be taught to students. This diploma program will be finished in a year.
As a student in the Wake Tech Plumbing Diploma Program and on the job, one must complete at least 4,000 hours of training to become a Master Plumber. Besides acquiring plumbing and technical skills, you should also earn credits in subjects like Math and science.
Plumbing jobs are available in both residential and commercial settings. The residential plumbing industry is usually divided into residential repair plumbing (all types) and residential rough-in plumbing. With this diploma, you'll be able to work in many sectors.
Programs offered:
Automotive Systems Technology
Public Safety Administration
Earn technical standards in plumbing systems when you study this plumbing program offered by Wake Tech.
---
Thaddeus Stevens College of Technology

(On-Campus) Certificate in Plumbing Technology
This program teaches students how to design, install, and repair hydronic heating systems and residential and commercial plumbing systems.
As a certified plumber, you will learn how to join various types of piping, read blueprints, and install and repair water heaters, plumbing fixtures, and faucets.
As a plumber and pipefitter, you may install plumbing and heating systems in new buildings or install and maintain plumbing, heating, and piping systems for businesses, public utilities, or government agencies. You can also work for yourself and become a freelancer. After completing an apprenticeship, many plumbers work for themselves as independent contractors.
Programs offered:
Masonry Construction Technology
Residential Remodeling
Become an expert in reading blueprints and installing pipelines when you get a degree in Plumbing Technology as offered by Thaddeus Stevens College of Technology.
---
Vincennes University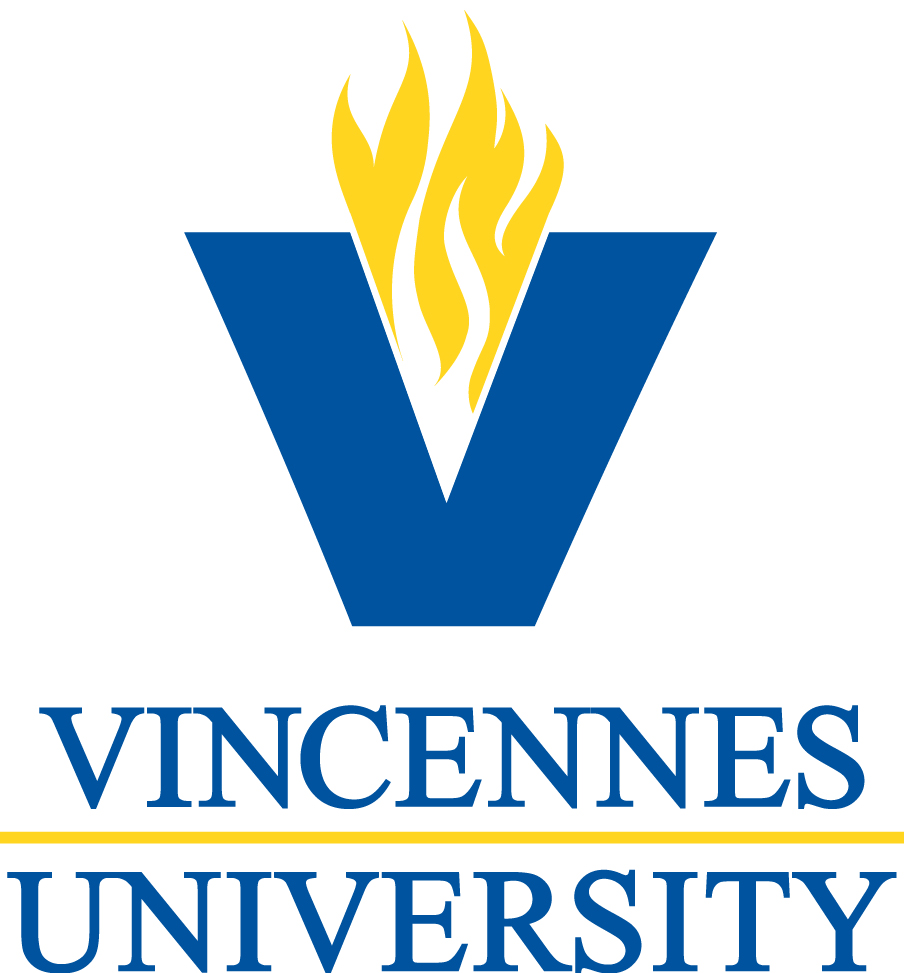 (On-Campus and Online) Certificate in Associated Builders and Contractors
The Vincennes University and the Associated Builders & Contractors of Indiana and Kentucky partnership have existed for 17+ years. ABC Member companies or anyone who wants to engage in the construction or building industry can benefit from this program.
Students earn the academic credits needed to earn a college degree without incurring student debt through the ABC program. A Department of Labor-approved program, ABC Apprenticeship, is designed to prepare ABC Apprenticeship students to earn a journeyman level in electrical, HVAC, heating, carpentry, pipefitting, plumbing, or lineman trades. The Associate of Science Career/Tech Degree is completed through training and classes.
Several ABC Training locations can be found in different areas such as Indianapolis, Indiana, Fort Wayne, Elkhart, Lafayette, New Albany, and Columbus, Muncie.
In the fall of 2018, Vincennes University and Ivy Tech Community College formed a partnership. Through this collaboration, students pursuing education leading to high-demand, high-value careers enjoy a seamless, cost-effective degree pathway. Students complete an associate degree with Ivy Tech Community College in the first two years, followed by two years at Vincennes University, earning their bachelor's degree in Homeland Security and Public Safety. As part of this partnership, students attend classes at Ivy Tech Indianapolis in person, online, or both.
Programs offered:
Technology – Industrial Development
Construction Technology
Earn a degree in the Associated Builders and Contractors program offered by Vincennes University so you can be equipped with broad knowledge in different trades in the construction and building industry.
---
FREQUENTLY ASKED QUESTIONS
What does a Plumber, Pipefitter, or Steamfitter do?

A Plumber, Pipefitter, or Steamfitter works with piping to install and maintain all types of equipment, ranging from residential plumbing to industrial maintenance. They often estimate costs, read blueprints, install plumbing or industrial fixtures, and repair systems as needed.

They also do preventative maintenance, adhere to all state and local codes, do pressure tests, as well as fix leaky plumbing fixtures, unclog toilets and other drain lines, plus much more!
How do I become a Plumber, Pipefitter, or Steamfitter?

With a high school or equivalent diploma, you can acquire your training through a vocational school, often offered at your local technical school or community college. Your program will typically last up to two years.

In addition, you will need apprenticeship training.
What are the levels of plumbers?

Your training will necessitate various levels until you can reach the Master's level. Here's a breakdown of what you can expect:

Apprenticeship status – Lasting between four to five years and at least 2,000 hours of on-the-job training through paid instruction under the supervision of a Master Plumber.

Journeyman status – After you complete your apprenticeship and pass the Journeyman exam, you can become a Journeyman Plumber, which allows you to work more on your own while you still operate under the supervision of a Master Plumber. Your Journeyman program will last four to five years.

Master Plumber – After you pass your plumbing exam, you can gain your plumbing license; therefore, qualified to supervise and teach others.
What are the differences between a Plumber, Pipefitter, or Steamfitter?

These three positions are very similar in responsibilities and training. The difference mainly falls within the type of liquid or gas that is flowing through the pipes.

Plumbers primarily repair and install plumbing lines; therefore, they work with water and sometimes natural or propane gas. They also do other tasks such as installing plumbing fixtures.

Pipefitter and Steamfitter jobs are more alike as they both install pipes that carry liquids; however, installations made by Steamfitters focus on lines that carry steam (or other gases under pressure) to operate equipment in an industrial setting. Pipefitters install pipes that encompass all types of chemicals, gas, acids, and the like.
What kind of salary can I expect in the field of plumbing?

According to the BLS, as of May 2022, Plumbers, Pipefitters, and Steamfitters earned $60,090 per year on average; although, the highest 10% earned upwards of $101,190 or more per year, depending on experience. 
Do I need to be licensed to be a Plumber?

Yes, most states will require you to have the appropriate plumbing license to perform plumbing services at your level of competency. Check with your local codes for your state's regulations.
Can I start my own plumbing business?

Yes, of course! That's a great goal to have. After you receive your training and gain some experience, you will need to be licensed… as a Plumber and have a business license.

To begin, you will need to have a business plan, such as estimating your costs and your pricing for products and services. Don't forget to plan for the cost of insurance.

Devise a marketing plan, and set up all online social media pages to keep your name out there. Make arrangements for administrative duties… and you will well be on your way to starting your own plumbing business.

Once you get started, you will want to stay abreast of new plumbing techniques and up-to-date on all state and local plumbing codes.
Is there a job demand for Plumbers, Pipefitters, or Steamfitters?

As of May 2022, the BLS states that Plumbers, Pipefitters, and Steamfitters can expect a 2% job growth rate between 2022 and 2032. Although slower than average, 42,600 opportunities should be available per year in this field due to replacing retired workers and others who have left the field. 
Are there other similar occupations to consider?

You can locate trade programs in just about any field; however, several other occupations are in the realm of plumbing, ones that are mechanically focused and often require the assistance of a Plumber, Pipefitter, or Steamfitter.

Some options to consider:

Boilermaker
Water Transportation Worker
HVAC Technician
Industrial Maintenance
General Maintenance and Repair Worker
What qualities will make me a good Plumber?

Besides excellent technical training, Plumbers must be in good physical health as needed for physical strength and dexterity.

In addition, you will need good communication, problem-solving, and technical skills. They must be mechanically minded while adhering to all safety regulations.
Is being a Plumber a dangerous job?

As with any trade, injuries do happen. The most common include falls from ladders or scaffolding, deep cuts, burns, and particularly, knee and back injuries. Working in raw sewage and being exposed to dangerous chemicals can also present a health risk. Plumbers should always be aware of fallen electrical lines in the water that could cause electrocution and death.
Where do Plumbers, Pipefitters, and Steamfitters find work?

The largest employer of plumbing personnel is contracting companies offering services, such as plumbing and HVACR services, followed by self-employed Plumbers.

Careers in plumbing can also be found in new construction, manufacturing, and government.

Plumbers, Pipefitters, and Steamfitters work full-time, approximately 40 hours per week. Although most work a regular Monday through Friday workweek, most must participate in"on-call" rotation for emergency and after-hours calls. After all, a water leak or clogged toilet can happen at any time!
How stressful is being a plumber?

So, what job doesn't have some stressful moments, right? For the most part, being a Plumber is not stressful if you are familiar with your trade and know what you are doing.

Are there stressful moments? Yes, of course. Clients can get excited when water is pouring through their ceilings. In some instances, emergency calls can get stressful as you try to help the customer as quickly as possible… and in below-freezing temperatures.

In addition, gas leaks can be dangerous, so immediate attention may be required to get them fixed promptly, thus adding to your stress level.

Clogged toilets are no fun for anyone… the customer or the Plumber; however, you may encounter raw sewage if called to unstop a sewer line. If you have a weak stomach, this scenario can certainly be stressful!

Related Article: Highest Paying Jobs With A Trade School Education