Find Your Perfect School
Premium Schools is an advertising-supported site. Featured or trusted partner programs and all school search, finder, or match results are for schools that compensate us. This compensation does not influence our school rankings, resource guides, or other editorially-independent information published on this site.
The job of the Radiologic Technologist or MRI Technologist plays a critical role in the well-being of many. They're often one of the first healthcare professionals you meet when you have a health problem. You, too, can enter this field with an associate degree.
Radiologic Technologist (or Radiographer) is a profession dedicated to the application of imaging technology for diagnosing and managing patient ailments. This field of medicine requires the skillful use of X-ray, ultrasound, CT, MRI, and other forms of imaging technology to examine and diagnose medical conditions.
Radiologic Technologists must also possess a strong understanding of anatomy and physiology to accurately and safely perform radiological investigations.
Becoming a Radiologic Technologist requires the completion of a two-year program in a radiological technology program approved by the American Registry of Radiologic Technologists (ARRT). Passing the ARRT exam and acquiring further certifications are the next steps individuals must complete to apply for positions in Radiology departments.
The qualifications, passion, and knowledge acquired by becoming a Radiologic Technologist can open the door to a highly rewarding and fulfilling career in healthcare.
If you are interested in this branch of healthcare, check out our guide below.

TOP TRADE SCHOOLS FOR RADIOLOGIC OR MRI TECHNOLOGISTS
State Technical College of Missouri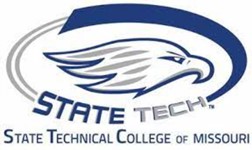 (On-Campus) AAS in Medical Radiologic Technology
As part of its Medical Radiologic Technology program, State Technical College of Missouri (State Tech) offers a JRCERT-accredited Associate of Applied Science (AAS) degree, which prepares graduates to perform diagnostic X-rays in the healthcare industry.
Students study medical terms, radiation exposures, clinical education, human anatomy, and radiographic procedures as part of their coursework. Imaging equipment is operated, patients are prepared for procedures, radiation protection is used, and medical care and confidentiality are addressed.
Over 50 labs are dedicated to meeting this pillar of education at State Tech, which prepares students through hands-on engagement. At least 78 credit hours (general education courses included) are required by the program,
State Tech graduates must pass the ARRT exam to become registered radiologic technologists. In the school's admitted year, students must have up-to-date immunizations.
Programs Offered:
Physical Therapist Assistant
Practical Nursing Technology
Get ready to jumpstart your career as a registered radiologic technologist by enrolling in this AAS program in Medical Radiologic Technology offered at State Technical College of Missouri.
---
Clarkson College

(On-Campus) AS in Radiography
By studying radiography at Clarkson College, you'll learn to use high-tech imaging equipment essential to patient diagnosis and treatment. Through their innovative curriculum and well-trained faculty, we prepare you to become a proficient and compassionate certified radiographer.
An ACT score, high school or college transcripts, and clinical observation are required for admission to the program. A dual-degree option is also available, allowing students to earn both an associate degree and a Bachelor of Science (BS) in Medical Imaging.
A radiography program's first year consists of classroom-based radiology courses and closely supervised labs. Throughout the Radiography program, you will also have the opportunity to experiment with the various computerized devices and perform simulated exercises with your classmates in their on-campus high-fidelity labs.
The second year of your Radiography program will include two clinical rotations so you can gain hands-on experience in a real-world healthcare setting. The rotations reinforce what you learn in class and the lab.
Radiography program graduates become eligible for the national certification examination administered by the American Registry of Radiologic Technologists (ARRT).
Programs Offered:
Medical 3D Printing
Medical Imaging
You can become one of the 93% first-time board passers in the academic year of 2018-2019 for this AS degree in Radiography program offered at Clarkson College. Enroll now and be fully prepared to become a full-pledge radiologic technologist in the future.
---
Southeast Community College

(Online or On-Campus) AAS in Radiologic Technology
Southeast Community College (SCC) offers an Associate of Applied Science (AAS) in Radiologic Technology program for students seeking entry-level positions in the medical field. Both didactics and clinical experience are a part of the two-year program. Lincoln-track or distance-track students may choose to enroll.
Students on the Lincoln track attend classes on campus and perform clinical duties in Lincoln, while distance learners attend classes online and complete clinical rotations at pre-approved hospitals outside of Lincoln. Radiology workshops are required for distance students once a year on campus.
Radiology Capstone and Imaging Procedures are some of the required courses in the program. You will perform MRIs, X-rays, and CAT scans on patients.
To be considered, students must complete prerequisite courses. A cumulative GPA of 2.5 or higher with a 2.75 grade point average (minimum) in all science courses is required, too. ARRT examinations are offered to graduates.
Programs Offered:
Surgical Technology
Practical Nursing
You can work in different settings such as hospitals, clinics, outpatient imaging centers, and doctor's offices when you graduate with an AAS in Radiologic Technology offered by Southeast Community College.
---
Johnson College

(On-Campus) AS in Radiologic Technology
The Johnson College in Scranton offers an Associate in Science (AS) in Radiologic Technology program that takes 73 credit hours to complete. The program prepares graduates for the national certification exam given by the American Registry of Radiology Technologists (ARRT) and begins their careers as entry-level professionals in radiologic technology.
Some of the courses you'll undertake are Advanced Medical Imaging, Radiologic Positioning, Radiologic Pathology, and Radiologic Nursing Procedures. A clinical practicum of 1,320 hours is also required. The practicum is supervised by faculty and licensed practitioners.
Students apply for admission after completing prerequisite courses, obtaining test scores, and achieving a cumulative GPA. For the past five years, program graduates attested to high passing rates on the ARRT radiography exam and impressive job placement rates. The JCCERT (Joint Review Committee on Education in Radiologic Technology) has accredited the Radiologic Technology program at Johnson College.
Rotations in clinical practicums must be completed at approved sites. As a condition of graduation, Johnson College and the clinical provider require that students meet the clinical requirements.
As a technologist, you will have responsibility for assessing patients, preparing them for radiologic procedures, and generating images. The diagnostic team relies on you to produce high-quality images.
Programs Offered:
Physical Therapist Assistant
Veterinary Nursing
To become a technologist, you need to graduate from this AS degree in Radiologic Technology acquired from Johnson College.
---
St. Luke's College

(On-Campus) AS in Radiologic Technology
A degree in Radiologic Technology is available at St. Luke's College, specializing in Computerized Tomography (CT), Magnetic Resonance Imaging (MRI), Sonography, and Mammography. Applicants must shadow a radiology technologist for at least four hours before applying, four of which must be at UnityPoint Health-St Luke's.
ACT scores, high school and college GPAs, number of general education courses completed, and an interview are among the factors used to evaluate applicants.
The courses combine classroom instruction with real-world clinical experiences. Some of the topics you'll learn are Fundamental and radiologic Physics; Introduction to Radiology and patient Care; Radiographic Pathology; and Radiographic Imaging and fundamentals. School-affiliated medical facilities and rural treatment sites will be utilized for clinical rotations. All students are required to do weekend and evening rotations.
A radiographer must be adept in equipment operation and radiation protection. They must know human anatomy, physiology, and nursing principles. To do this, students combine classroom learning with clinical experience.
Programs Offered:
Respiratory Care
Medical Laboratory Science
Use the two-year AS in Radiologic Technology degree from St. Luke's College to jumpstart your career as a radiographer!
---
Pennsylvania State University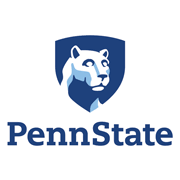 (On-Campus) AS in Radiological Sciences
Pennsylvania State University offers radiologic technology programs on several of its campuses. It consists of 24 months of continuous study, including summer sessions, and begins in the fall semester.
Students may take the ARRT professional certification exam after receiving their Associate of Science in Radiological Sciences (AS).
Generally, clinical internships and academic study alternate days during the program. Students must take courses such as Patient Care, Biology and Protections, Procedures, Exposure, Radiology Pathology, Radiographic Physics, Introduction to Ethics, Pharmacy and Drug Administration, and Registry Preparation.
Allegheny Medical Centers, Butler Memorial Hospital, and West Penn Hospital are places where participants can complete their clinical requirements. At Penn State-New Kensington, students in the radiological sciences program combine their radiology education with humanities, arts, and science classes and communication skills instruction.
The required coursework includes three interrelated areas of study: general education, radiography-specific education, and clinical education. A variety of clinical learning settings are available for students to participate in the clinical education component.
Team-based care and patient-centered care are key components of the program's clinical component. Students are expected to complete the radiography-specific coursework and the clinical experience in six consecutive fall semesters.
Programs Offered:
Physical Therapy Assistant
Occupational Therapy
Get the best education for a thriving career in radiology! Enroll in the AS In Radiological Sciences program at Pennsylvania State University today.
---
Mercy College of Health Sciences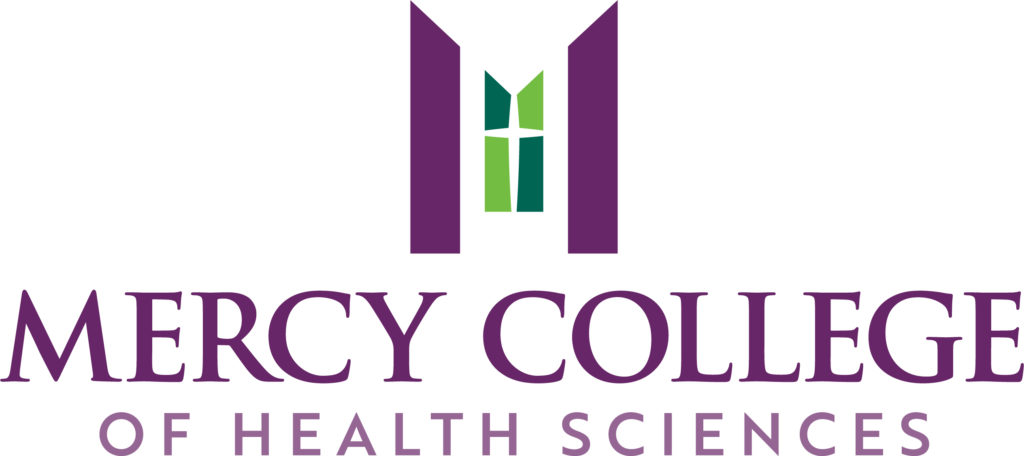 (On-Campus) AS in Radiologic Technology
Mercy College of Health Sciences offers a program preparing students to sit for the American Registry of Radiologic Technologists or ARRT certification exam. Radiology Technology is a six-semester program that combines classroom instruction with clinical experiences.
To be considered, applicants must have had a cumulative GPA of at least 2.7, a 2.0 GPA in math and science, and a 20 score on the ACT. There is a competitive admission process; meeting the minimum requirements for acceptance does not ensure acceptance. The summer semester is the time for successful applicants to begin the program.
The radiologic technology program offers classes during the day on imaging systems, radiation physics, and advanced patient care. In addition to a hospital and clinical-based professional education, you will study liberal arts and science courses. With this exceptional program, you'll learn how to safely and effectively use modern X-ray equipment while caring for patients.
After completing the associate's program, students can pursue a bachelor's degree in Health Science or Health Care Administration.
Programs Offered:
Physical Therapist Assistant
Medical Assisting
Get ready to broaden your skills and knowledge in radiography through the AS degree in Radiologic Technology offered at Mercy College of Health Sciences.
---
University of Nebraska Medical Center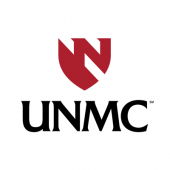 (On-Campus) BS in Medical Imaging and Therapeutic Sciences
The University of Nebraska Medical Center's (UNMC) College of Allied Health Professions offers a Bachelor of Science in Medical Imaging and Therapeutic Services. This program includes a primary certification modality in Radiography for those interested in x-ray imaging conventional radiologic technology. Before starting the 21-month professional program, students must complete 26 college prerequisite credits.
There are didactic and clinical components to the radiography curriculum. Clinical rotations are conducted at affiliated medical facilities, including Think Whole Person Healthcare, Great Plains Health, and Nebraska Medicine.
Radiation health physics, radiologic contrast agents, and radiographic pathology are some of the courses offered in the didactic component. Students who complete the program can take the ARRT certification exam. As an alternative, graduates may pursue a post-primary radiation science program such as Computed Tomography (CT).
To complete the degree, students should earn 20 semester hours of coursework from UNMC. To graduate from UNMC, students must have earned a minimum of 120 semester credits; therefore, additional coursework may be needed. The degree advancement option can be completed in up to five years, but it can also be completed in three semesters.
There will be projects and research, case presentations, and exams to ace, making online communication with professors and fellow students a must!
Programs Offered:
Radiation Therapy
Medical Nutrition Education
Be eligible to graduate from this BS degree in Medical Imaging and Therapeutic Sciences offered at the University of Nebraska Medical Center so you can land a stable job in the radiology industry.
---
Indiana University

(On-Campus) AS in Radiography
In the first month of training, students in Indiana University's Radiography Associate of Science program gain hands-on experience and learn about patient care. With this 22-month program, students will learn to perform radiographic procedures and evaluate images effectively.
Radiology technology students are expected to be on campus for classes, and clinical rotations from 8 AM to 4 PM Monday through Friday. In addition to their rotations at clinical facilities during the week, students must also work two Saturdays and four evening shifts during the program.
Each year, 37 students are accepted into the highly competitive program, with successful applicants beginning their studies in the second summer semester. The program also requires students to enroll in general college courses and complete coursework and clinical work requirements.
Students can also pursue a study abroad experience in addition to clinical training. Those who complete this program are qualified to become entry-level radiologic technologists.
Programs Offered:
· Cytotechnology
· Nuclear Medicine Technology
Stay ahead in the radiography industry by acquiring an AS degree in Radiography offered at Indiana University.
---
Ball State University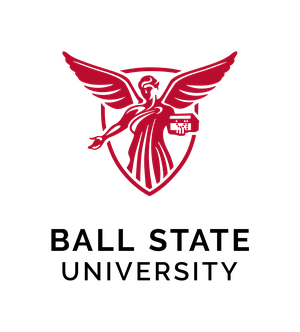 (On-Campus) AS in Radiography
The Associate of Science (AS) in Radiography program at Ball State University prepares students to work in the medical imaging industry. Students qualify for the ARRT examination to become registered radiologists (RRTs).
Ball State University's radiography program offers 11 foundational courses, plus over 1,200 hours of hands-on learning, immersive experiences, and patient contact hours. Students have passed the ARRT credentialing exam in the past.
In addition to clinical rotations at nearby hospitals, students complete Radiation Procedures and Radiation Principles courses. Students typically complete the degree in at least 26 months.
Upon graduation, students become skilled in patient interaction and technical equipment operation. They demonstrate the highest academic, technical, and clinical competency in serving their patients, clients, communities, and profession.
Accreditation is required by the Joint Review Committee on Education in Radiology Technology (JRCERT).
Programs Offered:
Dietetics Major
Health Education and Promotion Major
Prepare for an entry-level job as a radiographer! Earn an AS in Radiography at Ball State University to stay ahead of your competitors.
---
FREQUENTLY ASKED QUESTIONS
Are there differences between a Radiologic Technologist and an MRI Technologist?

Although they are similar, the Radiologic Technologist is primarily tasked with performing procedures, such as X-rays and CT scans. In contrast, the MRI Technologist specializes in Magnetic Resonance Imaging or MRIs.

What are the differences between these two testing techniques? Generally, CT scans use radiation to record images, such as mammography to take breast tissue images.

MRIs do not use radiation but provide a more in-depth and detailed look into the soft tissues like the brain and other inner organs. The results of both types of imagery are used to diagnose a patient's health issue.
What does a Radiologic Technologist or MRI Technologist do?

Generally, both types of Technologists in this field have similar job descriptions, although additional training is required to be an MRI Tech.

The following job duties pertain to both:

Prepare the patient for the test
Adjust the patient and the equipment to get the best images
Maintain the imaging equipment
Keep patient records, including gathering patient history and recording test results
Work closely with the physician ordering the test
Prepare and inject patients with contrast media, if needed
And, much more!
What specializations should I consider?

If you choose, you may concentrate on a particular type of imagery, such as:

MRI Technologist
Diagnostic Medical Sonographers
Cardiovascular Technologist
CT Scan Technologist
X-Ray Technician
Nuclear Medicine Technologist
Mammography Technologist
Fetal Sonography
How much do Radiologic and MRI Technologists earn?

The BLS states the following average wages as of May 2022:

Radiologic Technologist – Earned $65,140 per year, while the highest 10% earned upwards of $97,940 annually.
MRI Technologist – Earned $80,090 annually, while the highest 10% earned annual wages upwards of $104,850.
How do I become a Radiologic or MRI Technologist?

If you are interested in becoming a Radiologic or MRI Technologist, you will need to earn an associate degree.

If your end goal is to work as an MRI Technician, you will, most likely, be required to have work experience as a Radiologic Technologist first.

Also, if you are a high school student thinking ahead… It would help if you considered focusing on math and science-related classes, such as physics, biology, anatomy, and chemistry, to give you a leg up while earning your associate degree.
How long will it take to earn an Associate of Radiologic Technology degree?

Although most associate degrees take two years to complete, a degree in radiologic technology may take a little more time due to the clinical requirements needed to complete a program. 
What will I learn in an Associate of Radiologic Technology degree program?

Coursework may include the following:

Introductory Anatomy and Biology
Diagnostic Concepts
Biochemistry
Foundations of Radiography Therapy
Radiographic Protection
Magnetic Resonance Imaging (MRI)
Sonography (Ultrasound)
Patient Care & Recordkeeping
Specialized Clinical Imaging
Pathophysiology
And, much more!
What is the accrediting agency for Radiological and MRI associate programs?

Look for programs accredited by the:
Is there a job demand for Radiologic and MRI Technologists?

According to the BLS, as of May 2022, the field of Radiologic and MRI Technology is expected to grow. Between 2022 and 2032, approximately 15,700 new openings per year are expected to arise, which is a 6% increase.

The increase in an aging population will be a major contributor to the faster than average job growth rate.
Does exposure to radiation make this job dangerous?

Any job in the field of healthcare comes with its disadvantages, particularly due to the exposure to infectious diseases and everyday colds, flu, and now… Covid.

As a Radiologic Technologist, exposure to low-dose radiation is a concern, no doubt. However, you must be safe at all times as you wear protective lead aprons, shields, and gloves while working with radiation. Also, employees wear badges that monitor their radiation exposure over the life of their careers.
Do I need a license to be a Radiologic and MRI Technologist?

Depending on your state's requirements, you may need to have a license or be certified to perform your duties, especially in the field of radiologic technology. And… even if the state does not require it, most prospective employers will expect you to be certified in your area of expertise.

Certifications can be obtained through the:

In addition, you will be expected to be certified in basic life support (BLS) and cardiopulmonary resuscitation (CPR).
Where do Radiologic and MRI Techs work?

Typically, Radiologic and MRI Techs work regular work weeks and by appointment; however, in specific settings, such as a hospital, emergencies arise that require technicians to be available on weekends, holidays, and nights.

In fact, the top employer of Radiologic and MRI Technicians is within the hospital setting, followed by medical and diagnostic labs, physician's offices, and outpatient care centers.
How will I know becoming a Radiation or MRI Technologist is for me?

On a personal note, becoming a Radiological or MRI Technologist takes a caring and compassionate heart. Many patients who come to you are facing the reality of devastating test results. Although you may not be authorized to give test results, you may know that the patient may be facing the worst news of their life… and you will need to be able to handle that stress.

Besides being adequately trained, you will need to be a good communicator, detail-oriented, have excellent organizational skills, and be in excellent physical condition.
Do I need to be proficient in Mathematics for a career in Radiologic Technology?

Yes, mathematics can be helpful in a career in radiologic technology. Radiologic technologists often make calculations in medical imaging to ensure that the patient receives the correct amount of radiation. They must also use mathematical skills to precisely measure and position radiation delivery machines. Many programs also require applicants to have a high school level of mathematics proficiency.
Related Article: Highest Paying Jobs with a Trade School Education