Find Your Perfect School
Premium Schools is an advertising-supported site. Featured or trusted partner programs and all school search, finder, or match results are for schools that compensate us. This compensation does not influence our school rankings, resource guides, or other editorially-independent information published on this site.
There's much talk these days about clean energy. If this is of interest to you, perhaps a job as a Wind Turbine Technician is what you've been looking for. They work hard to provide electrical power supplied by Mother Nature… the wind!
Take a look at the guide below to find out how you can begin your career today!
10 BEST SCHOOLS FOR A WIND TURBINE TECHNICIAN DEGREE
Texas State Technical College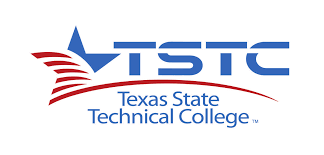 (On-Campus) Certificate in Wind Energy Technology
The AWEA seal of approval was given to this program as one of the pilot programs. A new partnership with Texas Tech University formed the Texas Wind Energy Institute, which offers a wide range of degrees. Consider earning a Wind Energy Technician Certification and use it to work on your way to getting a Ph.D. in Wind Science and Engineering.
As a wind energy technician, your duties include installing, repairing, troubleshooting, and maintaining wind turbines. It is important to learn how these machines work if you want to harness the power of the wind for your company.
Wind energy technicians might work at turbine manufacturing and construction sites, distribution and generation companies, or utility companies. There's a wide range of job opportunities waiting for you. A wind farm or a power plant can be located anywhere, including small towns and large cities. It is an excellent career choice if you fancy exploring different cities and countries. Wind energy offers many possibilities in terms of your career life.
At TSTC, you will learn to conduct efficiency studies and manage machines, materials, and personnel in factories, offices, and production sites. You will also be responsible for laying out machines and equipment, constructing and maintaining turbines, and analyzing production costs. You'll learn how to operate and maintain wind turbines as part of their hands-on program.
Programs offered:
Electrical Lineworker Technology
Occupational Safety and Environmental Compliance
Be as powerful as the wind when you can finally attain your educational goals with this Certificate in Wind Energy Technology offered by Texas State Technical College. Use it to elevate your career in the wind energy sector.
---
Cloud County Community College

(On-Campus) AAS or Certificate in Wind Energy Technology
With the most variety of Wind Energy Technology degrees and certificates, this Kansas college is the best choice for you.
Programs are tailored to specific job functions such as blade repair or site assessment. CCCC offers concentrations customized to your needs and career goals.
Students without Lineman or Electrician training have the best opportunity with the Associate of Applied Science degree in Wind Energy Technology. Students with the training and experience necessary for wind energy can quickly achieve the Wind Energy Technology Certificate Program requirements.
You will learn the basics of electrical functions at Cloud County Community College, starting with direct current and alternating current, parts of motors and generators, handling transformers, and tackling voltage regulation at the substation level. In addition, a class in hydraulics and a class in mechanical systems are available. You will learn about gears, pulleys, and laser alignment in the mechanical systems class.
During your field training and project operations class, you will learn rope rescue, how to use a suspended access platform, and safe climbing techniques since your job requires you to climb and maintain the wind turbines.
An Associate of Applied Science is the most common degree earned by students enrolled in the Wind Energy program. However, those who already hold a two-year or four-year degree in another discipline may be eligible for a one-year Wind Energy Technician Certificate. Nevertheless, students have often been hired within the wind energy industry after completing a degree or certificate and an internship at a Kansas wind farm.
Regular inspections of wind turbines by Wind Techs ensure they are working properly. Technicians inspect wind turbines by climbing the turbine and inspecting all the parts. Any problems found will be noted by the technician and scheduled for repair. Wind turbine repair includes changing components, repairing hydraulic systems, troubleshooting electrical problems, changing fluids, and torquing the turbine.
Programs offered:
Substation Technician Certificate
Blade Repair Technician Certificate
You can help establishments in private and public sectors in terms of preventing their wind turbines from malfunctioning or getting damaged completely when you enroll and gain skills from this AAS or Certificate in Wind Energy Technology program offered by Cloud County Community College.
---
Northeastern Junior College

(On-Campus) AAS or Certificate in Wind and Industrial Technology
The Associate of Applied Science in Wind Energy Technology (A.A.S.) at Northern Junior College specializes in electrical troubleshooting and programmable logic controllers (PLCs), covering electrical, mechanical, and hydraulic principles. This Northern Junior College program consists of two instructors with seven years of experience in the tower field.
Students can pursue careers in various industries through Northeastern's Wind and Industrial program. Wind technicians were provided in Colorado, Wyoming, Nebraska, and Kansas through the program that began in 2009. Wind technology has progressed significantly since the program was launched, and the industry has grown significantly. North Eastern is continuously adapting and upgrading its wind sites to match the needs of the industry. To improve the program, the college regularly meets with industry partners.
Certificates and Associate of Applied Science degrees give students a solid foundation for outside and inside power generation careers. Students can pursue employment in advanced manufacturing, food processing, and industrial system repair with their knowledge of electrical, mechanical, hydraulic, and pneumatic systems.
Faculty members in the Wind & Industrial department have a diverse range of experience, allowing them to be the key trainers to educate would-be wind turbine technicians. Instructors instill the safety culture and work ethic they use every day in the classroom.
Within a few weeks of graduation, most students were employed by a wind farm owner or operator. Fortunately, employers seek graduates because they're taught the safety culture and skills they need to be quality technicians.
Programs offered:
Industrial Automation
Industrial Safety Certificate
Within a few weeks after graduation, you can expect to land a job in a credible wind site in any city or state of your choice. To jumpstart your career, here's an AAS or Certificate in Wind and Industrial Technology offered by Northeastern Junior College.
---
Kalamazoo Valley Community College

(On-Campus) Certificate in Wind Turbine Technician Academy
KVCC's Wind Turbine Technician Academy trains you in the skills necessary to become a wind energy technician with this 26-week certification program.
Students who complete the program will become certified as BZEE Wind Turbine Technicians. Renewable Energy Education Center is recognized as Europe and North America's premier training provider for Wind Turbine Technicians and offers the BZEE certification. Hence, you'll be awarded this certification when you finish and pass the program.
Learn wind turbine maintenance from the nation's leading training program. Their unique training model quickly moves students from the classroom to labs and the field, focusing on specific, hands-on competencies. To succeed as a trainee, you must have a self-directed learning style, the desire to learn by doing, and the dedication to become an outstanding wind technician.
The Wind Turbine Technician Academy prepares students for jobs that pay high wages and demand. The course is offered as a full-time, non-credit program at Kalamazoo Valley Community College so that men and women can be job-ready within six months. The course lasts for 24 weeks, 8 hours a day Monday through Friday.
The Wind Turbine Technician Academy was created by Kalamazoo Valley Community College to assist students who wish to enter the wind industry.
Candidates must prove they possess the necessary characteristics for success in the course and obtaining employment before they are considered for admission.
Programs offered:
Automotive Technician
HVAC
Enroll now in this Wind Turbine Technician Academy program designed by Kalamazoo Valley Community College and be ready to nurture and grow your career in the wind industry.
---
Iowa Lakes Community College

(On-Campus) Diploma in Wind Energy and Turbine Technology
With its Wind Energy and Turbine Technology program, Iowa Lakes Community College is another recipient of the AWEA Pilot Seal of Approval.
Al Zeitz founded the program in 2004 after he left General Electric Co. This two-year program will give you the hands-on experience you need to succeed after graduation.
With their wind turbine service technician program earning the American Wind Energy Association's Seal of Approval, they are proud to be a leader in providing rigorous coursework to prepare the industry's most qualified technicians.
Through this dual-track program, you will gain the confidence to enter a growing technical workforce and become immersed in different renewable energy industry sectors. You'll be able to complete an internship regardless of whether you pursue a diploma or an Associate in Applied Science degree. Learn what to expect on the job by experiencing real work.
Visit their Sustainable Energy Resources and Technology Facility and gain hands-on experience. You will study electrical, hydraulic, and mechanical theory while becoming familiar with construction, maintenance, and wind turbine operation during the 11-month diploma program. Your second year of training will include advanced courses in power generation, siting, supervisory control, programmable logic systems, and data acquisition.
You will graduate with the foundational skills needed to become an entry-level technician, site supervisor, operator, or manager in the wind energy field.
Programs offered:
Construction Technology
Boat And Watercraft Technician
Get ready to work in the wind and turbine technology industry by acquiring a Wind Energy and Turbine Technology diploma at Iowa Lakes Community College.
---
Laramie County Community College

(On-Campus) AAS in Wind Energy Technology
The college offers two different Associate Degrees in Wind Energy Technology: a Science Associate' Degree for those aspiring to a school-based career and a Technology Associate' Degree for those wishing to enter the workforce as a technologist.
Electricity, mechanical power, and fluid power are skills that Wind Turbine Technicians possess. These technicians perform maintenance and preventative interventions on wind turbines. A technician uses service manuals, schematic diagrams, and specialized diagnostic equipment to troubleshoot complex faults. The ideal wind technician should be great at working with teams and be safety conscious. Working at heights of over 300 feet, they can climb turbine towers.
Students who do not know of these areas are specifically targeted for the LCCC Wind Energy Technology program.
Hands-on learning is a key component of the Wind Energy Program. Through direct current and alternating current, students learn the theory of electricity. Students study motors, generators, and transformers from the inside out. Their knowledge of semiconductors is used to design and tackle power electronics. They study fluid power theory and develop hydraulic systems using cylinders, valves, and gauges.
Climbing safety gear inspection and usage skills are taught in this course. They engage in life rescue situations to prepare them for emergencies on up-towers.
This program provides valuable industry skills while providing a solid academic foundation to students seeking an Associate of Applied Science in Wind Energy. A combination of general education, maintenance skills, and wind energy-specific topics form the basis for direct employment in the industry.
Programs offered:
Automotive Technology
Trades and Technical Studies
Be well equipped with all the theoretical skills and hands-on practice necessary to land a job in the wind energy sector with this AAS degree in Wind Energy Technology brought to you by Laramie County Community College.
---
Kankakee Community College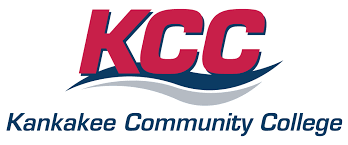 (On-Campus) Certificate in Small-Wind Technology
A certificate and specialization are offered in the Electrical Technology program at KCC in Small Wind Technology. This program will teach students how to size, install, and maintain small-wind electricity-generating systems while giving them hands-on lab experience.
After completing this course, students can determine atmospheric wind dynamics, wind-harvesting principles, and the construction and operation of small wind generators. You can learn how to rate the performance of a small wind power system based on on-site analysis. You can also select appropriate system components for a given application when sizing a small wind system.
Finally, you may earn a CITCA Wind Tower and Nacelle Climb Safety and Rescue certification after completing this program.
CITCA provides a complete line of college-accredited tower erection and safety training programs for the communications industry. Developed by a group of communications industry experts, CITCA offers a nationally recognized training academy.
Programs offered:
Solar-Photovoltaic Technology
Solar-Thermal Technology
Earn a certification needed to have a job in the wind energy industry and enroll yourself in this certificate program in Small-Wind Technology offered at Kankakee Community College.
---
Lake Region State College

(On-Campus) Certificate or AAS in Wind Energy Technician
Wind Energy Technician students can choose to earn a certificate or an Associate in Applied Science degree after completing a one-year program.
Lake Region State College is the first college in North Dakota to offer a Wind Energy Technician program. There is a burgeoning demand for technicians in the wind energy industry! As a result of this emergence of workforce need, Lake Region State College has designed wind energy technician training courses to prepare students for wind energy careers.
Students must have good manual dexterity and be able to climb. It is also essential for wind energy technicians to possess the ability to work in confined spaces.
Programs offered:
Simulation Technology
Automotive Technology
Prepare for your career in the wind energy industry with this certificate or associate degree designed by Lake Region State College.
---
Universal Technical Institute

(On-Campus) Wind Turbine Program
Environmentally friendly energy sources and cost-efficient are getting more and more attention these days. There are numerous career tracks to choose from in the energy industry. This Wind Power Technician program prepares students for wind turbine service careers in just seven months. Towers of wind turbines are inspected and serviced by wind turbine technicians.
The MIAT program prepares students for entry-level jobs. When students gain experience and skills, they may pursue a control room operator, wind turbine construction technician, service technician, test technician, electrical wind tech, construction wind tech, and composite repair.
It may be necessary to complete formal training to become a wind turbine technician. The MIAT program provides a comprehensive view of the industry and teaches the needed skills in today's market.
Wind turbine technicians can take a variety of paths to becoming certified. This program takes seven months to finish.
Programs offered:
Energy Technology
Robotics and Automation
You get to explore many fields in the energy industry, thanks to gaining an education through the Wind Turbine Program offered at the Universal institute of Technology.
---
Lakeshore Technical College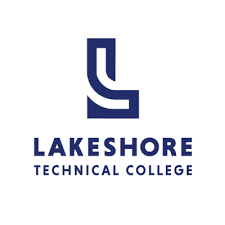 (On-Campus) Diploma in Wind Technician
Since the wind energy industry is one of the fastest-growing segments of the energy production industry, the demand for skilled Wind Energy Technicians is rising. The Bureau of Labor Statistics expressed that one of the fastest-growing careers in the US is that of a Wind Turbine Technician.
Wind energy careers also include Operation and Maintenance Technicians, Installation Technicians, and Tower Torque Mechanics. In addition to working on wind farms worldwide and repairing wind turbines, technicians can also find employment on wind farms.
Programs offered:
Wind Energy Technology
Energy Management Technology
Receive credible education so you can better prepare to be a wind technician here at Lakeshore Technical College.
---
FREQUENTLY ASKED QUESTIONS
What is a wind turbine?

Simply put, wind turbines are used to capture the wind and turn it into electric power. Since it's clean and free… it is the perfect energy source.
What does a Wind Turbine Technician do?

Wind Techs work with wind turbines. They install each component of the wind turbine maintain them through regular inspections and troubleshoot them when repairs are needed.

Wind turbines must be inspected for physical integrity and mechanical issues on a regularly scheduled basis. Wind Turbine Technicians also collect data and keep records of repairs and maintenance.

Although much work is done at tall heights using a harness, some work is also completed through underground transmission systems. Turbines can also be monitored from a central office electronically, as they operate 24 hours a day.
How do I become a Wind Turbine Technician?

With your high school or equivalent diploma in hand, you should enroll in a vocational school program that offers certificates or diplomas in wind energy technology. If you wish, you can also earn an associate degree in this field.

Additional on-the-job training will be provided by your employer, generally lasting up to one year or more.
What will I learn in a technical school offering wind energy technology?

Most schools that offer technology in this field have on-site wind turbines that students can practice working on. You will also learn how to do electrical and hydraulic maintenance, all about braking and mechanical systems. You will also be proficient in safety protocols and proper safety techniques. In addition, your program will involve learning necessary computer skills and logic control systems.
How much do Wind Turbine Technicians earn?

The BLS states that Wind Turbine Technicians earn approximately $57,320 per year as of May 2022. The highest 10% made upwards of $80,170 annually.
Is there a demand for Wind Turbine Technicians?

According to the BLS, approximately 1,800 employment opportunities per year are expected to become available in wind turbine technology between 2022 and 2032, which is a projected job growth rate of 45%. 
Where do Wind Turbine Technicians work?

Are you afraid of heights? Are you okay with working in harsh weather conditions? If not, becoming a Wind Turbine Technician will not be your "cup of tea!"

In this position, you will be expected to climb heights while working on parts and sections of the turbine up to 260 feet high or more. And, working in extreme hot or cold weather conditions is routine as well.

Where are wind turbines located? Many are found in rural areas in the states of Texas, Kansas, Oklahoma, Iowa, Illinois, and Nebraska.
Is a career as a Wind Turbine Technician a dangerous job?

Wind Turbine Technicians must be properly trained in all safety protocols. Harnesses must be worn when working at extremely tall heights.

However, with most trades, there are risks, such as falls, electrical shocks, flash fires, and severe burns, as well as crushing injuries, all of which can result in a fatality.
Do I need to be certified or licensed in this field?

Although licensing is not required, certifications are often recommended. They are primarily focused on safety issues related to working with electricity, climbing towers, and how to handle yourself in an emergency rescue. Check this out for more information: Wind Testing and Certification
Related Article: 40 Highest Paying Jobs With A Trade School Education