Find Your Perfect School
Premium Schools is an advertising-supported site. Featured or trusted partner programs and all school search, finder, or match results are for schools that compensate us. This compensation does not influence our school rankings, resource guides, or other editorially-independent information published on this site.
Cosmetology schools train students in the manipulative skills necessary for proper nail care, skincare and hair design, among other aspects of cosmetology. However their cosmetology programs stop short of enabling students to gain the appropriate business skills to manage their own business or to become salon and spa managers.

Fortunately, more programs are offering online associates in cosmetology business degrees that fill in the gaps!
These associate in cosmetology business degree programs are typically geared toward licensed cosmetologists who want to learn about the best business practices in the beauty industry. But many students are also fresh high school graduates who want to pursue a management career in the beauty and wellness industry or working adults who want to make a career change.
Indeed, aside from the usual academic admission requirements, everybody is welcome to apply to these associate's degree programs in cosmetology management!
Quick audio summary:
---
Quick Summarization:
The typical cosmetology business associate's degree program has a curriculum that features general education courses combined with business courses and electives. The business courses cover sales and marketing; human resources management and labor relations; and other relevant business practices in the beauty and wellness industry.
As a result, cosmetology students train for licensure and practice as professional beauty and wellness operators and/or managers.
---
Methodology
The beauty and wellness industry needs well-trained professionals who are experts in the basics of operating a business. With an Online Associate in Cosmetology Business degree, graduates become qualified for such positions and become prepared for a bachelor's in the field.
The five Associate degrees in Cosmetology Business are the ideal programs for you! Each of the programs is offered online by some of the country's outstanding colleges, and takes pride in these features:
Offers 100% or hybrid classes for a convenient way for Cosmetology Business students to obtain education and training at the associate degree level,
Delivers Associate in Cosmetology coursework that emphasizes foundational knowledge of the field, from the theoretical principles surrounding the discipline and workplace practices,
Facilitates online instruction on a Learning Management System that highlights the ease of access to coursework and engaging classes on discussion boards,
Maintains Transfer Pathway agreements with four-year colleges to make the transition from the associate's program into a bachelor's program upon graduation,
Features only the most capable academic instructors who are Cosmetology Business experts,
Runs student support programs and resources to guide students and graduates toward completing their associate's degree or pursuing an entry-level job,
Obtained regional or national accreditation from academic authorities to demonstrate adherence to the latest rules of instruction for online undergraduate education, with emphasis on Cosmetology programs,
Positive feedback from students, alumni, and the cosmetology industry in general.
Please see our Methodology page to learn about our selection process.
---
Best Online Associate Degree Programs in Cosmetology Business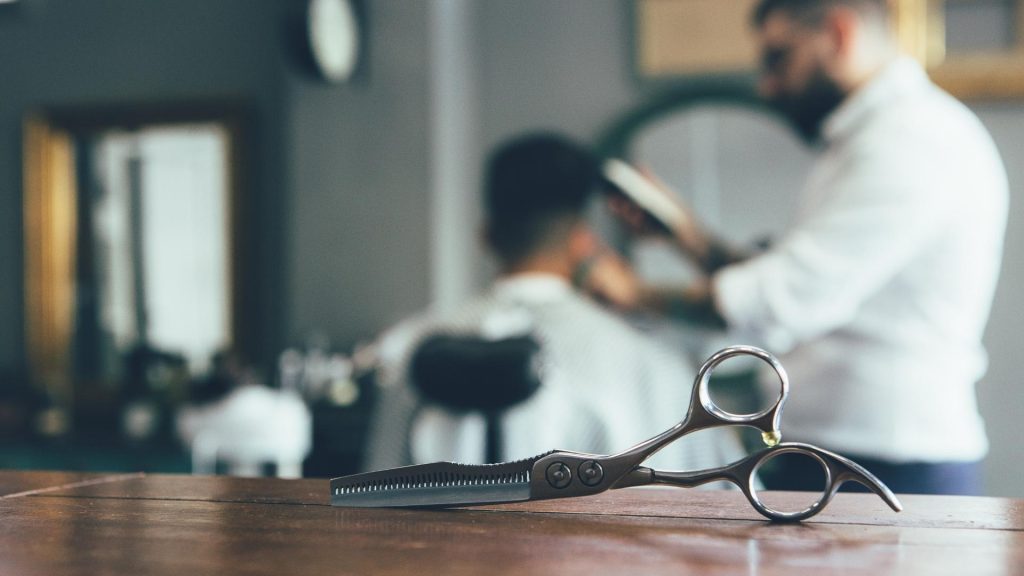 Delta College

The Associate in Cosmetology Management program at Delta College trains students in the competitive cosmetology business industry through a well-rounded curriculum. Students learn about skills development including entrepreneurship, interpersonal skills, and business skills in the associate's degree program.
The 100% online associate degree in cosmetology program enables students to earn competency-based knowledge through a combination of general education courses and business courses. Cosmetology students earn 63 credits from numerous cosmetology management courses including business mathematics and communication, entrepreneurship, and basic bookkeeping. Graduates are equipped with business skills to become effective managers.
Students with a current cosmetology license issued by the State of Michigan will receive 20 elective credits. The 43 credits remaining should be earned in the associate degree in cosmetology business program.
Professors with business backgrounds ensure the best possible business training at the associate's degree level. Students in the associate degree in cosmetology business program can also avail themselves of free tutoring and financial aid services in addition to the cosmetology training.
---
Arapahoe Community College

ACC's programs are known to provide competency-based knowledge through hands-on training from experienced faculty members to its students. It rings true for its students in the associate's degree in cosmetology business program through relevant business training in running beauty and wellness establishments.
Students of this Associate of Applied Science in Cosmetology and Salon Management program are licensed cosmetologists seeking to start their own business or who want to become managers with the right business skills. In their case, the two-year degree program can be completed in half the time, or in just two semesters. Their license can be credited toward the associate's degree.
Students who have also completed a certificate program from the community college are also eligible to have their credits transferred to the associate degree in cosmetology management. In both cases, students earn 31 credits in the associate's degree program.
With neither a license nor completion of a certificate program, students earn 61 credits in general education, elective, and business courses in the associate degree in cosmetology business program. Students learn the business skills to manage their own business or become managers, and courses include accounting, management practices, and entrepreneurship.
---
National American University

The Associate of Applied Science in Health and Beauty Management program at NAU prepares students for a wide range of careers. Aspiring health and beauty management professionals with licenses to practice as cosmetologists, nail technicians, and cosmetology instructors who want to learn business skills are welcome to apply. With business training in the competitive cosmetology business, career advancement is within reach!
Cosmetology students in the online health and beauty management program must complete the academic requirements for 90 credits of general education, support core, and major core courses. The business courses are of particular importance as these are at the core of the associate's degree in cosmetology management program.
Students learn competency-based knowledge in health and beauty management principles and practices with immediate applicability to a cosmetology business, such as a salon or day spa.
---
Mesa Community College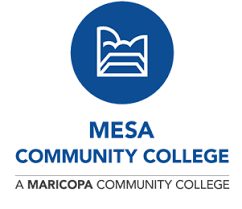 The Associate in Science in Beauty and Wellness degree program is among the best cosmetology management programs because of its emphasis on technical and transferable skills. The online courses provide competency-based knowledge in finance and accounting, sales and marketing, and effective communication, critical thinking, and collaboration.
This associate degree in cosmetology business program is a collaboration between L'Oreal and ROLFS Salons of the Future, both titans of the beauty industry, with Mesa Community College. Students learn about the cosmetology business from the experts themselves.
But the students are experts in the cosmetology business, too, with their license! Students can receive up to 31 credits for their license that will be applied toward the 68-credit associate's degree.
---
MIU City University Miami

The online Associate in Cosmetology Management program is also known for providing students with competency-based knowledge. Graduates are prepared to run their own business using relevant business practices and skills learned from the associate degree in cosmetology business program.
This is a 60-credit cosmetology business program featuring several business courses with an emphasis on current cosmetology management skills. Students learn multiple aspects of business and operational excellence as well as customer experience in action.
MIU City University Miami is an accredited school licensed by the Florida Department of Education's Commission for Independent Education.
---
Overview of Online Cosmetology Business Associate Degree Programs
Associate degrees in cosmetology business programs, whether at a community college or at a four-year university, welcome entry-level job seekers and current business professionals. The willingness to learn business skills relevant to health and beauty management is a must!
Admission Requirements
Many online cosmetology programs accept applicants with only a high school diploma into their associate in cosmetology business program. But be sure to check, too, since many programs prefer applicants with a license in cosmetology, such as nail technicians and other personal service workers.
Expected Time-to-completion
Like most associate's degree programs, cosmetology management programs have a two-year time-to-completion equivalent to four semesters. Check the requirements, too, since many programs accept a current license and/or the completion of a certificate in cosmetology program as credits toward the undergraduate cosmetology degree.
Number of Credits, Curriculum, and Courses
In a typical cosmetology curriculum, students learn the skills needed to run their own salon or manage a health and beauty establishment. Students complete general education courses and then process to business courses in the multiple aspects of running a cosmetology business.
Introduction to Business
This is the foundation of business courses that serve as the introduction to the wide range of topics in a cosmetology business program.
Principles of Management
Students learn about business practices in the beauty industry, from accounting to human resources management.
Principles of Sales and Marketing
The course emphasizes business practices related to sales and marketing, both at the organizational and retail levels.
Business Communication
Dealing with employees, customers, and suppliers, among other stakeholders, is a primary aspect of business management. Cosmetology management professionals work in a people-centered industry and, thus, their communication skills must be top-notch.
Entrepreneurship
Students learn the business skills to navigate entrepreneurial challenges and enhance their entrepreneurial mindset.
Aspects of Online Learning
Online associate's degree in cosmetology management programs use a wide variety of learning technologies to deliver quality education.
Learning Technologies Used
Online students attend class via a learning management system, such as Canvas or Blackboard. Other learning activities conducted on an LMS are accessing learning materials, submitting assignments, and keeping track of progress.
Productivity and collaboration tools are also used in online associate degree programs. Examples include Google Meet, Zoom, and Cisco Webex. Many associates in cosmetology business programs also use a simulated salon environment.
Assessments and Evaluations
Lessons, assignments and examinations are also used as assessment tools in typical online associate's degrees in cosmetology management programs. Cheating, plagiarism and other academic violations are prevented or mitigated through the use of proctoring software, plagiarism detection apps, and IP tracking, among others.
Tuition and Financial Aid
Associate's degree programs in cosmetology management typically offer financial aid options to reduce the cost of education.
Becoming an Effective Beauty and Wellness Manager
Business is booming in cosmetology! In 2020, the total spending for the global beauty industry was $483 billion – and it's projected to reach $716 billion by 2025. Now is the best time to become part of the cosmetology business as an owner or to become a cosmetology management professional!
Many programs in cosmetology management are being offered online, meaning you will benefit from the convenience, flexibility and affordability that online associate's degree programs in cosmetology business bring.
Requirements Toward Becoming a Beauty and Wellness Manager
We recommend starting with getting into a cosmetology program, getting the proper training as a cosmetologist, and earning your license. You may be required to pass a cosmetic arts examination as part of the licensing requirements.
Then, you can pursue an online associate's degree in cosmetology business while working either part-time or full-time as a licensed cosmetologist.
After earning your associate degree, you must either be certified or licensed under state laws to become a cosmetology management professional. While requirements vary, you will likely be required to pass a state licensing examination. In many states, cosmetology training can be credited toward a license and many programs provide an express pathway toward licensure.
Licensure in the cosmetology business can be obtained in three ways – by examination, by endorsement or state transfer, or by reinstatement. Ask about licensure requirements when considering an associate degree in cosmetology business programs so you can plan accordingly.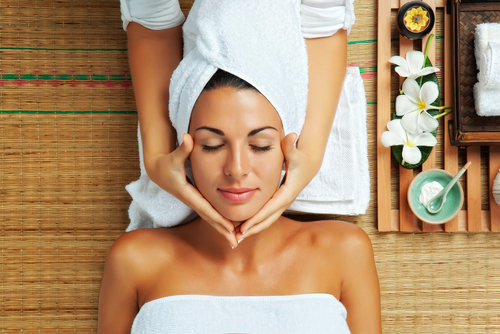 Careers and Salaries of Graduates of Associate in Cosmetology Business Programs
The Bureau of Labor Statistics data reveals that personal service workers including cosmetologists, hairdressers, and hairstylists earn a median wage of $33,400/year. The labor statistics also point to the 19% projected growth rate for these occupations, which translates to about 85,300 new openings every year. Many are self-employed with their own business, however.
These cosmetology management professionals have the creative vision and business skills necessary to deliver excellent customer services and ensure business success.
---
Spa and Salon Managers ($37,529/year)
By working closely with the salon owners, these cosmetology management professionals ensure that the products and services offered in their beauty and wellness establishments are of the best quality possible. Their job also includes the management of the personal service workers employed in the establishments.
---
Cosmetics Sales Managers ($100,487/year)
These are also cosmetology management professionals albeit in a different capacity. Their main duties include training, setting targets and motivating salespersons in their teams, among other sales management duties. Their job involves marketing and selling beauty products to salons and spas, such as skin care, hair care and nail care products.
---
Cosmetics Retail Managers ($61,500/year)
While cosmetics sales managers are behind-the-scenes people, cosmetics retail managers are more likely to deal with customers on the sales floor. Other duties include hiring and training staff, such as makeup artists and nail technicians; assigning schedules to staff members; and ordering stocks for the shelves.
---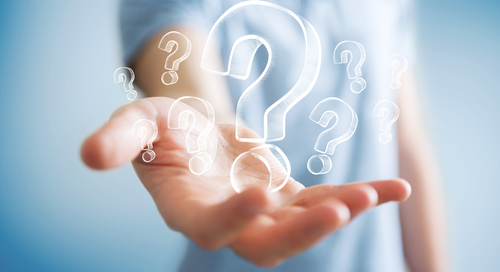 Frequently Asked Questions
What are the workplace-ready skills that online Associates in Cosmetology programs offer?

There are specific skills needed when you want to own or manage a salon. Earning an associate degree in cosmetology business provides the business training and, thus, the business skills in this regard.

These business skills include financial management, customer relations management, and human resources management, among other business management skills. Managers must also be aware of safety in the chemical processes and products used on customers, as well as legal and regulatory requirements.
What are the responsibilities of a wellness manager?

As a general manager of a salon and spa, among other beauty and wellness establishments, you will oversee every aspect of business operations. You will work closely with the owner in offering customers the best experience possible.

While the roles and responsibilities vary depending on the establishment, the common ones include:

Planning and implementing the marketing programs,
Hiring new employees including the cosmetologists and administrative personnel,
Training new and old employees in new trends and practices,
Managing scheduling for employees and their compensation package,
Keeping up with the legal and regulatory business requirements,
Maintaining client lists.

These roles and responsibilities can be learned on the job, of course, but most establishments prefer managers with at least an associate's degree in cosmetology business.
What makes Cosmetology Management careers highly desirable?

The spa and salon environment offers a combination of a creative outlet for individual expression and a set of technical skills learned through intensive training. Being a cosmetology business practitioner means pursuing a satisfying career in a field that nurtures both artistic talents and technical skills, too.
Key Points to Ponder
Transferable skills, such as leadership, communication, and organization skills, are important in a spa and salon environment. It is among the best places to meet new people, make friends, and enjoy social interactions in a pleasant environment – and that's why it's a popular gathering spot for men and women alike.
As such, earning an associate's degree in cosmetology business is an excellent step in pursuing a career that spotlights your creativity and communication skills while delivering a quality lifestyle for others!