Find Your Perfect School
Premium Schools is an advertising-supported site. Featured or trusted partner programs and all school search, finder, or match results are for schools that compensate us. This compensation does not influence our school rankings, resource guides, or other editorially-independent information published on this site.
Christianity is on the rise with nearly 2.56 billion people identifying themselves as Christians today, and with 3.33 billion people projected to declare their Christian faith by 2050. With Christianity's growth, the demand for individuals with online associates in Christian ministry degrees will likely increase alongside it!
While the 1.26-billion strong Catholics are still the largest Christian group, the evangelicals, and charismatics are also a force to be reckoned with. These Christian groups, nonetheless, will want their Christian worldview to be propagated not just in the United States but across the world.
This is where the best online associates in Christian ministry degree programs come! These associate degree programs provide students with a solid biblical and theological foundation that will serve them well in their Christian ministries. There's an equal emphasis on both biblical studies and liberal arts courses in establishing foundational knowledge that, in turn, builds practical skills for ministerial duties.
Quick audio summary:
---
Quick Summarization
The best online associates in Christian ministry degree programs empower students for the challenging yet rewarding life in the Christian ministries. Students prepare for jobs that promote the Christian worldview in many ways, from being associate pastors to assistant church librarians. Many of these occupations can be in local churches but many individuals also choose foreign assignments as religious missionaries for their congregations.

Aside from a solid biblical and theological foundation based on a Christian perspective, students in associate in Christian ministry programs also develop transferable skills. These soft skills are essential for whatever career path you choose to follow because of the people-intensive nature of Christian ministries. Communication and critical thinking skills are just as important as compassion, courage, and conviction.
---
Methodology
Are you called to the Christian Ministry? Earning an Associate in Christian Ministry degree introduces you to the fundamentals of the vocation. Associates in Christian Ministry degrees, being the academic programs that they are, should demonstrate full compliance with the standards of higher education.
On this list, we name the 10 outstanding colleges offering Associate in Christian Ministry delivered online or in a hybrid format. The schools and programs all share these impressive features:
Delivered 100% online or blended coursework so students can conveniently schedule their attendance on their terms,
Feature online coursework that introduces students and future Christian Ministry practitioners to the basics of the vocation, including biblical history, pastoral practices, evangelical missions, and spiritual formation from a Christian perspective,
Utilize a Learning Management System platform with the strongest of features to ensure a quality learning experience for online students,
Employ an excellent panel of seasoned Christian Ministry experts, including pastors, priests, or evangelists, as instructors,
Offer financial assistance and tuition discount programs to eligible online Associate in Christian Ministry students,
Fully recognized by accrediting academic bodies to prove adherence to academic or teaching standards,
Top-ranking in most academic listings and well-regarded in Christian communities.
Please see our Methodology page to learn more about our ranking factors and process.
---
10 Best Online Associate in Christian Ministry Degree Programs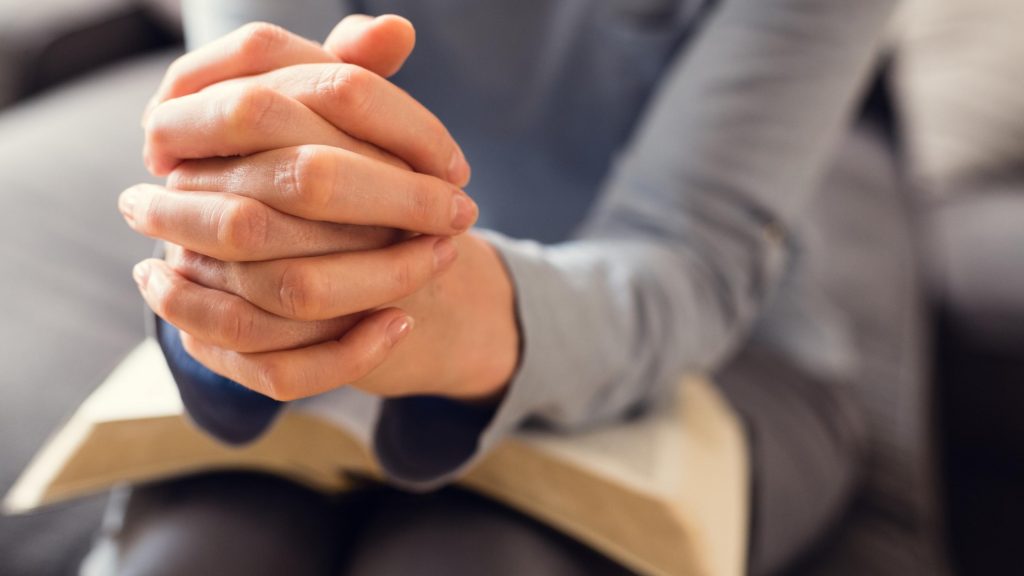 Indiana Wesleyan University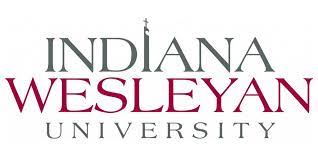 Students in the Associate of Science in Christian Ministries degree program at Indiana Wesleyan University complete 20 online classes in about 27 months. The degree prepares students for fulfilling careers in Christian ministries, such as associate pastors and evangelical missionaries.
Students may also qualify for licensing and/or ordination in their respective denominations although it's best to ask your local church about specific requirements. Learners belonging to the Wesleyan Church fulfill five of the six academic requirements necessary for district licensure. More than half of the academic coursework meets ordination requirements.
Students in the associate in-ministry program will learn ministerial skills in the local church and parachurch settings with a Wesleyan-Arminian perspective. There's an emphasis on continuing spiritual formation about leadership in a local church, too.
Credits earned in the online associate in ministry program can also be transferred to a bachelor's degree program at IWU. Of the 30 credits for general education courses in the bachelor's degree program, 27 credits from the associate degree program will be transferred.
The online coursework includes liberal arts courses and core courses, thus, resulting in a well-rounded Christian ministry education.
Prospective students must present either a high school diploma or GED certification for admission.
Indiana Wesleyan University, a private Christian university, is affiliated with the Wesleyan Church. Its online ministry school also offers undergraduate and graduate degree programs in Biblical Studies and Christian Ministry Leadership.
---
New Orleans Baptist Theological Seminary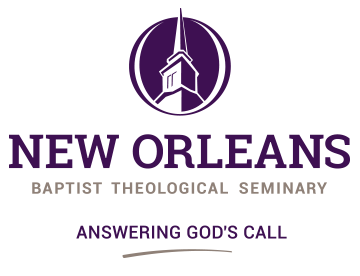 The online Associate of Arts in Christian Ministry is a 70-credit program that students can complete before pursuing a Bachelor of Arts in Christian Ministry (BACM). Many students, however, don't earn the associate degree but choose to jump directly to the bachelor's degree program.
The online courses include 21 hours of general education, 37 hours of Christian ministry, and 12 hours of free elective courses. Since it's an associate of arts degree, the coursework has a greater emphasis on acquiring liberal arts know-how. Students gain above-par communication, critical thinking, and problem-solving skills.
Regardless of your choice in pursuing the online associate in ministry degree, you can be assured of a quality education! New Orleans Baptist Theological Seminary (NOBTS) is well-known for its outstanding programs in missions and evangelism in the Southern Baptist traditions.
The online program in Christian ministries is also known for its affordable tuition – significantly below the national average – aside from the financial aid options. Both part-time and full-time students pursuing the associate in ministry degree are eligible for financial aid including the Caskey Center full-tuition scholarships.
Prospective students must have a high school diploma or GED equivalent.
NOBTS is accredited by the Commission on Colleges of the Southern Association of Colleges and Schools Commission (SACSCOC).
---
Johnson University

Students in the Associate in Ministry Leadership program gain a solid foundation in leadership skills essential for ministerial occupations in local churches and para-church ministries. The associate degree can be used immediately for employment purposes after graduation.
Furthermore, the degree prepares students for higher education, particularly in choosing a specialization from Johnson University's numerous ministry programs. With courses in strategies of children's ministry, theories of biblical preaching, and live productions, students are prepared for diverse occupations, too.
The online associate in ministry program equips students with solid skills in biblical preaching and pastoral care in Christian ministry. Students learn effective principles and practices in the preparation and presentation of sermons; carry out pastoral activities; and provide spiritual counseling in diverse settings.
Due to the crucial importance of spiritual formation in Christian ministry, there's a dedicated course for it in the associate in ministry program.
Johnson University (location Knoxville) is a private Christian university with regional and national accreditations from SACSCOC as well as the Commission on Accreditation of the Association for Biblical Higher Education.
---
Grace Christian University

The online Associate of Arts in Leadership & Ministry program offered at Grace Christian University is an excellent choice for adults who are either currently involved in Christian ministry or planning on it. Ministry students are encouraged to challenge themselves in adopting Christian values in all aspects of life and, thus, promote the Christian life.
Students thrive under the Christian-centric curriculum with a balance between theoretical knowledge and practical skills. The lessons learned from online courses are strengthened by research activities and real-world experiences. As a result, the degree prepares students for diverse careers, from para-church ministries to local church congregations.
The online associate in ministry program consists of 60 credits and can be completed in 24 months. The online program starts with an introduction to online studies and personal discipleship. The online coursework includes bible and theology courses, leadership and ministry courses, and general education classes.
With all associate degrees offered at Grace Christian University having 12 or more credit hours in Bible and theology courses, students absorb the fundamentals of the Christian faith early on. Christian leadership is emphasized further down the line. The associate in ministry degree has a capstone requirement.
GCU is a well-known private evangelical Christian community known for its activism in the propagation of Christian ministries. With accreditation from the Higher Learning Commission and ABHE, it offers several associate of arts undergraduate degrees.
---
Southeastern University

Individuals who want to pursue careers in ministry leadership find that the online Associate of Ministerial Leadership program at Southeastern University is right up their alley. Students of the online associate in ministry program prepare for ministry leadership roles in local churches, parachurch organizations, and faith-based nonprofit organizations.
Ministry students will also satisfy the academic requirements for ministerial credentials within the World Assemblies of God Fellowship.
The online program consists of 62 credit hours with academic coursework divided into several categories including a series of Intellectual and Practical Skills coursework. The associate in ministry program has eight-week courses that allow its students to take 1-to 2 classes at a time.
Prospective students of Southeastern University (location Lakeland) will be glad to know that there's no campus residency requirement for the online associate in ministry program.
The private Christian university and its Christian ministries programs are accredited by the Southern Association of Colleges and Schools Commission (SACSCOC).
---
God's Bible School & College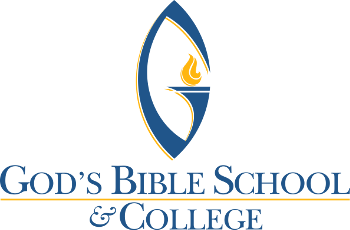 Students in the Associate of Applied Science in Ministerial Education program can apply their online degrees to pursue their calling to preach. There's a nine-hour preaching sequence where online students develop their preaching skills, from preparation to the presentation of ministerial sermons.
The online associate in ministry education degree can also be used as a stepping stone toward a bachelor's degree at God's Bible School and College. Students in these ministry degree programs can choose several tracks like pastoral ministry, youth ministry, Christian leadership, and world missions.
God's Bible School also offers these online undergraduate ministry programs with approved pathways in partnership with Indiana Wesleyan University and Mission Muslim World University.
Students complete 68 credits in the online program with online coursework divided into general education, biblical studies, and ministerial education categories with a strong emphasis on living a Christian life. The associate in ministry education has a two-year completion time.
The undergraduate Christian ministry programs at God's Bible School provide online students with hands-on experiences via its inner-city, jail, and nursing home ministries.
---
Clarks Summit University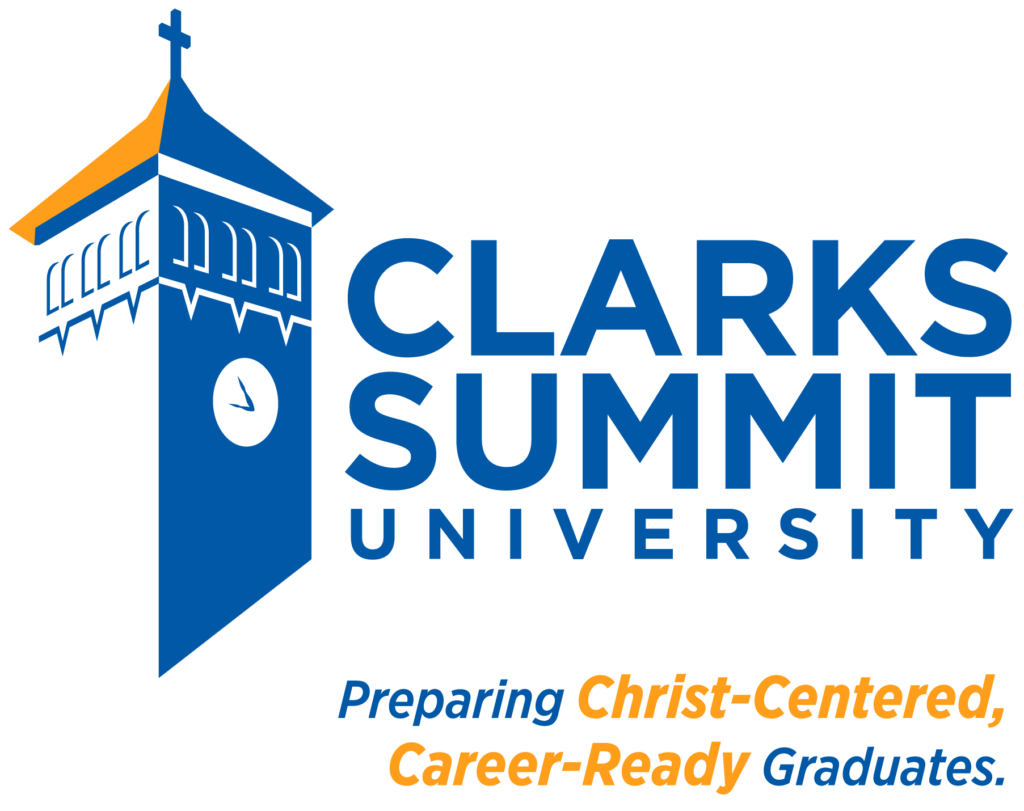 Students in the Associate of Arts in Christian Ministries program take the same courses in ministry leadership as their counterparts in the bachelor's degree program. This results in a seamless transition from the Associate of arts to the Bachelor of science in Christian ministries programs!
Graduates of the online associate in ministry program are well-equipped for church ministry in a local church and in a community, such as a lay leader, too. Their practical training in ministry leadership includes biblical and theological studies that enable them to view Christian ministries with a contemporary mindset.
The 61-credit online program ensures a well-rounded, Christ-centric education with courses in the foundations of ministry leadership, dynamics of discipleship, and principles of Bible study.
Clarks Summit University is a private Christian university with accreditation from the Middle States Commission on Higher Education (MSCHE) and ABHE.
---
Crown College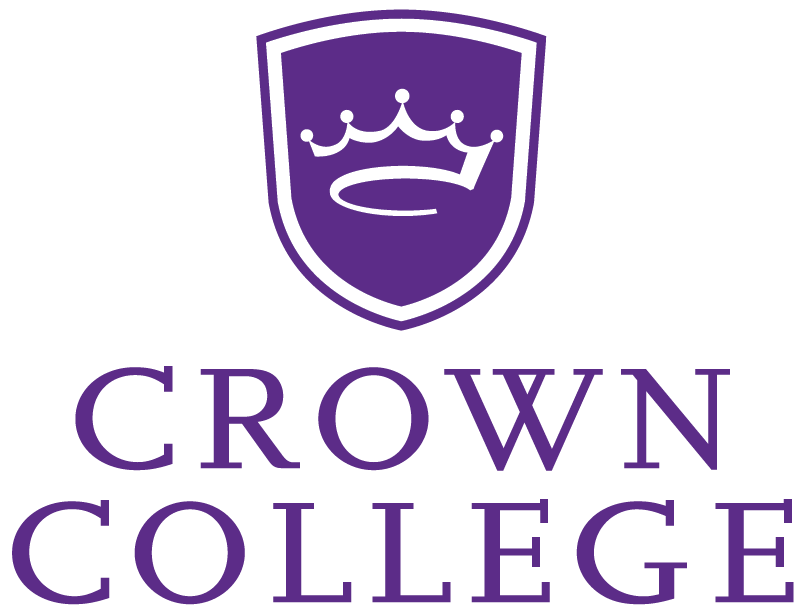 Prospective students of the Associate of Science in Christian Ministry program only need a high school diploma or GED equivalent to be considered for admission. Once admitted, students are encouraged to actively cultivate spiritual formation while also building practical skills in Christian ministry.
Graduates armed with an associate in ministry degree are qualified for entry-level jobs in local churches, nonprofit organizations, and parachurch ministries. Credits earned may also be transferred to Crown College's online Bachelor of Christian Ministry degree program.
With its strong emphasis on effective Christian ministries, the online program's learning outcomes include cultivating students' love for God and living the Christian life to the fullest. Students also possess a strong Christian faith that will transform lives in diverse environments.
The online associate in ministry program uses Canvas as its learning management platform. Students earn 60 credits and tackle subjects like world missions, biblical literature, and spiritual formation. The 8-week courses in the associate in ministry program have convenient submission deadlines, usually by Thursday and Sunday by midnight.
Only a high school diploma is required for admission into the online ministry school.
---
Amridge University

The Associate of Arts in Ministry/Bible program at Amridge University represents one-half of the academic requirements for a bachelor's degree. Students must complete 64 credits to earn the online associate in ministry degree, and then either use it for immediate employment or higher education.
Graduates can qualify for Christian leadership positions as elders, missionaries, and Bible teachers in local churches and other faith-based organizations. Possible academic paths are in religious studies, biblical studies, and ministerial leadership once the online associate in ministry degree is granted.
Courses in the associate in ministry program cover general education courses as well as Christian ministries courses like Biblical interpretation, Church history, and spiritual formation.
Admission into the associate of arts program only requires a high school diploma although maintaining good academic progress is a must for retention. Amridge University is affiliated with the Churches of Christ and accredited by the Commission on Colleges of the Southern Association of Colleges and Schools Commission (SACSCOC).
---
Oklahoma Wesleyan University

Students in the Associate of Applied Science in Christian Ministry program progress as a cohort, usually in small classes of 10 students. The small class size results in more personalized attention and interactions between students and professors in the online associate in ministry program.
As an online program, the classes are asynchronous but students must submit their weekly assignments per deadline. Students in the online associate in ministry program have 24/7 access to their coursework. The 60-credit online Christian ministries program has five-week courses that can be completed in 50 weeks of full-time study.
Are you a Rhema and Victory student? If you are, you may transfer a maximum of 30 credits to the AAS degree!
Due to the continuous enrollment policy, interested individuals can register at their convenient time. A high school diploma is required for admission. Federal financial aid is available, as are corporate reimbursements and military benefits.
---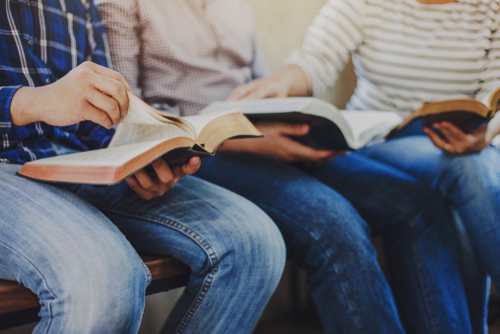 The Difference Between the Ministry, Theology, and Divinity Degrees
While all three degrees promote the Christian worldview, these are unique areas of study although with a few overlapping aspects. Be sure to check out the curriculum in whatever online ministry school that offers these degrees to determine which is the right fit in your case.
Degree in Ministry
An associate in ministry degree prepares students for leadership roles in religious institutions, such as pastors, evangelists, and missionaries. Ministry leadership can refer to the wide range of activities that individuals carry out in promoting the Christian faith, either among Christians or non-Christians.
The typical online associate degree programs in Christian ministry have courses with elements of Bible studies, theology, and liberal arts. Many programs also allow students to focus on specific age groups for their ministries, such as youth ministry and campus ministry.
Degree in Theology
An associate degree in theology program focuses more on the intensive study of religion and religious thought including the ways that faith is observed, experienced, and reflected among adherents. There's a more philosophical approach taken than with ministry programs. Students may focus their studies on systematic theology, Biblical studies, or liturgy.
Degree in Divinity
An associate degree in divinity can cover more than a single religion aside from the Christian faith. The main focus is on the study of the nature of divine entities and their creations. Due to its more practical approach in comparison with theology, many students also see the associate degree as a pathway to a ministerial career, such as in youth ministry programs.
Most are offered as Associate of Arts degrees but there are a few Associate of Science degrees. Their main difference is in the focus – an associate of arts degree has a greater focus on liberal arts while an associate in science degree focuses more on science-centric subjects.
All three associate degrees have their merits including specific work and life applications. But if you're looking for an associate degree with wide-ranging applications, particularly in terms of career advancement and higher education, then go for an associate in Christian ministry degree!
What You Can Expect from an Online Associate in a Christian Ministry Program
With every online associate degree in ministry program being specific to the religious denomination to which the college or university belongs, you must always do your research! A Bible Baptist-centric program will likely have a different curriculum, perspective, and resulting academic credentials than an Assemblies of God-centric program.
Tip: Check out the Christian Schools International (CSI) website for a list of Protestant schools that offer excellent associate in ministry degree programs.
Admission Requirements
Most distance education programs in Christian ministries have straightforward admission requirements that make it easy to earn an associate of arts degree. A high school diploma or its GED equivalent is the primary academic requirement, and there may or may not be a minimum GPA requirement.
However a highly selective online ministry school can be more particular in its admission criteria. A current resume, personal statement, and letters of recommendation may be required.
Length of Time
Earning an associate degree can take two years of full-time study and it's true for a typical Christian ministry program. However online programs offer greater flexibility than their on-campus Christian ministries counterparts. Students may be allowed part-time matriculation and, thus, earn the degree in 3-4 years.
But if you're entering an online associate in ministry program with college-level credits, such as from AP classes or previous religious training, military, or work experiences, the time-to-completion shortens. You may be able to earn the degree in ministry in 12 months or so.
Curriculum and Courses
Most online associate degree programs have a 60-credit hour (or 90 units) curriculum. In general, the online courses are a combination of general education courses/liberal arts courses, core courses in Christian ministries, and electives. Students learn about Christian counseling, Christian ethics, and biblical interpretation in preparation for life in the ministry.
Old Testament and New Testament Surveys
These courses are designed to enable students to gain a deeper understanding of the foundation of the Christian faith. Students learn about the historical and religious contexts of the Bible, as well as its contribution to God's plan for humanity.
Pastoral Epistles
The course is a survey of specific Biblical literature including Titus and Timothy with applications in ministerial leadership in a local church.
Church History
Students learn about the ideas and movements that have influenced and continue to influence the Christian church including its sects. The foundational knowledge learned contributes to the students' deeper understanding of the issues that make their future vocation as Christian leaders challenging.
Systematic Theology
The course takes a closer look at the Christian belief systems from different perspectives while still emphasizing the core beliefs of the Christian church.
Biblical Counseling
Students are introduced to the fundamentals of Christian counseling including the practical skills for connecting with diverse individuals and communities.
Youth and Family Studies
The course dives deeper into the complexities of multigenerational ministry where both young individuals and adults are involved. Students learn about youth counseling along with group communication skills.
Other online courses in a typical Christian ministry program are theological ethics, a survey of Christian theology, and biblical hermeneutics.
The best distance education programs also provide students with opportunities for meaningful exposure to the practical realities of Christian ministry on the ground. Internships and practicums are common in this regard. The training in ministry leadership also includes the development of soft skills like critical thinking skills alongside spiritual formation.
Skills Acquired
Students in associate ministry programs learn practical skills through their general education classes and core courses, as well as through practicums. The practical skills specific to individuals engaged in Christian ministry that can be learned via a degree in ministry include:
Problem-solving skills
Interpersonal skills including effective communication with individuals and groups
Critical thinking skills
Students also develop their spiritual gifts, Christian faith, and passion to share the Gospel while in their respective associate in ministry programs.
Online Learning
Online students in a typical Christian ministry program don't have it as easy as it seems! Effective study habits and time management skills are a must to thrive in both pursuing the associate degree and following Christian ministry.
Learning Management System
Every online program has its learning management system (LMS), such as Canvas, Blackboard, and Moodle, which serve as the main platform for online learning. Online courses can be accessed through the LMS and submission of academic requirements is also made here.
Online students may also use other digital technologies to interact with their peers and professors, research their assignments, and comply with other requirements. Zoom meetings and Google Meets are common.
Individual and Group Activities
Like their on-campus counterparts, online associate degree programs also require students to engage in individual and group activities. These include individual assignments, group projects, and virtual presentations.
Due to the depth and breadth of the online coursework, students should ideally put in 15-18 hours of study every week. But even with maximum time commitment, students still have sufficient time for their personal and professional commitments.
Tuition and Fees
Online education tends to be more affordable for three reasons. First, there are less transportation and incidental expenses. Second, many schools offer in-state tuition for all students regardless of their residency status. Third, federal financial aid, institutional scholarships, and external grants are available for online students.

Christian Ministry Careers and Salaries
An associate degree in Christian ministry can lead to successful careers in church leadership, Christian counseling, and even church communications. Aside from religious organizations, other popular places of employment are healthcare facilities, military organizations, and nonprofit organizations.
In terms of median annual pay, members of the clergy can earn $55,190/year. Their general duties include the performance of spiritual functions related to the religious beliefs, traditions, and practices of their denomination.
These professionals are in charge of the day-to-day operations of their local churches, from scheduling meetings to planning events. Many church administrators also manage the business aspects.
---
Under the supervision of senior pastors, associate pastors assist them with administrative tasks as well as in leading worship services, Bible studies, and other church activities. Their pastoral ministry duties may include counseling for individuals and groups, and their career trajectory includes church leadership as senior pastors.
---
Children, teens, and young adults are the main targets of pastoral ministry among youth pastors. Their church ministry includes leading the youth in Bible studies and church events like summer camps.
---
Religious Missionaries ($50,069/year)
Many religious missionaries work abroad to spread the Christian faith in areas where it may be lagging or lacking in presence. Classrooms, churches, and community settings represent the diversity of places where religious missionaries work.
---
Church Librarian Assistants ($30,146/year)
The success of church ministry partly rests on the effective management of the special collections, archives, and other sources of church history. This is where church librarian assistants come in with their specific skill sets.
---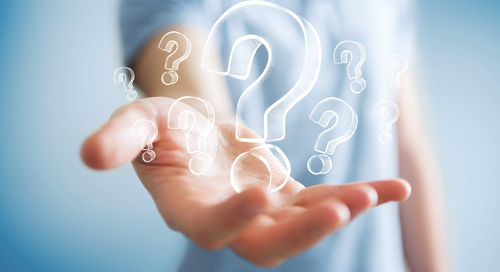 Frequently Asked Questions
What Is an associate in Christian ministry degree? 

An online associate degree in Christian ministry is an academic credential for entry-level jobs in the clergy. Students strengthen their Christian perspective and faith through fundamentals in Bible studies, theology, and discipleship. While the main applications of the associate degree are in ministerial leadership positions, it has versatile applications in other industries, too.
Do you need an associate degree to become a member of the clergy? 

No, you don't need it to assume ministerial positions. But an associate degree can make you more effective in Christian discipleship! With formal education and training, you have the mindset, tools, and techniques to perform your duties as an associate pastor or a church administrator.
Is it a good idea to pursue a bachelor's degree after earning an associate degree? 

Yes, it is, but it's still your choice! You can pursue a bachelor's degree for career advancement purposes, such as better chances of moving from an associate pastor to a senior pastor position. You may also do so to gain a better understanding of your Christian faith on philosophical and practical levels.
What are the bachelor's degree paths that you may want to consider? 

Christian ministries is a sensible choice since it's a continuation of your online associate in Christian ministry degree. But you may want to broaden your horizons by considering distinct areas of study. Your choices include theology, religious studies, and divinity.
Are there professional organizations that online students can join? 

Ask your faculty advisor for referrals to professional organizations that will broaden your professional horizons through networking opportunities, job placements, and professional guidance. The most popular are the American Academy of Religion, the Academy of Parish Clergy, and the Evangelical Theological Society.
Key Takeaways
Earning an associate degree in Christian ministry isn't as easy as it sounds. Students are required not just to keep up with their academics but also to develop their Christian faith and be role models of the Christian life.
With an associate degree, many career opportunities in diverse industries open up. The robust job growth can be partly attributed to the sustained rise of Christianity across the world.