Find Your Perfect School
Premium Schools is an advertising-supported site. Featured or trusted partner programs and all school search, finder, or match results are for schools that compensate us. This compensation does not influence our school rankings, resource guides, or other editorially-independent information published on this site.
The increased demand for professionals with on-campus and online associates in civil engineering technology degrees is built on the need for the preservation, maintenance, and upgrades of the country's current physical infrastructure. These include highways, bridges, roads, and airports, as well as water systems and waste treatment plants for a growing population.
Indeed, civil engineers and other professionals will benefit from the professional expertise of civil engineering technicians and technologists in these public and private works! With renewable energy use also on the rise, civil engineers will turn to civil engineering technicians and technologists for effective and efficient solutions. There's also an increase in new home construction in 2022 as the country emerges from the economic impact of the COVID-19 pandemic.
Quick audio summary:
---
Quick Summarization
Earning an online associate degree in civil engineering technology is an excellent way of getting an edge in the abundant employment opportunities in the construction industry and its allied sectors! Just be sure that the civil engineering technology program you're enrolled in has valid regional and programmatic accreditations, meaning it meets the standards of quality higher education.
Look into your local community college or technical college, too, because it likely has an online, hybrid, or on-campus associate in civil engineering technology program. You will not only benefit from the high academic standards and internship opportunities but also enjoy financial aid options. Think of it as earning your associate degree in civil engineering technology without going into massive student debt – a win-win for you!
---
Definition of Civil Engineering Technology
Engineering programs train students in the design, construction, and maintenance of physical infrastructures, from building construction to railroad upgrades. This is also true for civil engineering or civil technology programs where students learn the tools, techniques, and technologies in providing professional assistance to licensed civil engineers.
By definition, civil engineering technology refers to the area of study concerned with construction materials analysis, drafting and cartography, and traffic technology that support the architecture, engineering, and construction of public and private structures. As a distinct field, civil engineering technology is a combination of civil engineering and engineering technology.
As such, civil engineering technicians and technologists use a wide range of technology in assisting civil engineers in-office functions and at construction sites. Both traditional and digital technologies, such as computer programs, are used in this regard.
Methodology
The Civil Engineering Technology schools on this list were indexed based on the salient features of their online programs that point to excellence in meeting the academic objectives of students interested in exploring this field.
In particular, the online Civil Engineering Technology programs are characterized by:
Either 100% or partial online delivery of coursework, emphasizing convenience for students,
A Civil Engineering Technology online curriculum that imparts the basic and core courses pertaining to the theories, research applications, practices, and technologies involved in the field with the aim of readying students for a bachelor's program or work opportunities requiring associate-level training and education,
Transfer programs that promote associate degree graduates' seamless transition to a bachelor's program,
A virtual platform or Learning Management System that promotes efficient instruction and a conducive online learning environment for students,
Online teachers and teaching staff consisting of Civil Engineering Technology experts or professionals,
Financial aid for qualified students,
Regional or national accreditation is granted by academic organizations and Engineering associations, proving that the program meets the academic standards.
Check out our Methodology page to find out more about our ranking process.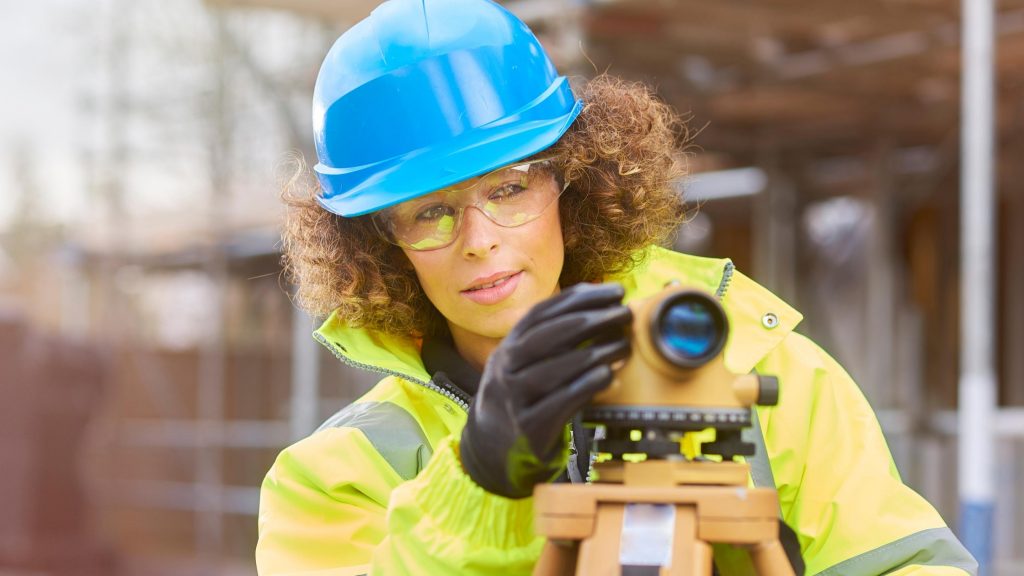 5 Best Online Associate in Civil Engineering Technology Degree Programs 
Emphasis must be made that there are no fully online associate degrees in civil engineering technology programs available. This is because students must be involved in in-person internships/practicum to gain hands-on experience and, thus, practical skills.
Many courses are conducted online while others are conducted in on-campus classrooms, known as a hybrid arrangement. Most of the associates in civil engineering technology programs mentioned here are on-campus with others being hybrids.
Midlands Technical College
The hybrid Associate of Science in Civil Engineering Technology program at Midlands Technical College (MTC) consists of five semesters of full-time study. Students earn 64 credits that can be transferred to a bachelor's degree in the civil engineering program. too. Students at Midlands Technical College think of the associate degree program as a value-for-money stepping stone toward a career in civil engineering.
Graduates of civil engineering programs are eligible to take the fundamentals of engineering exam, become an apprentice of a professional engineer (PE), and pass the PE exam to become professional engineers. But the civil engineering associate degree can also be used for immediate employment in the public and private sectors.
Students learn courses in computer-aided design (CAD), engineering computer applications, construction methods, and estimating. The course on engineering technology foundations establishes their foundational knowledge in building construction and other infrastructure projects.
Midlands Technical College also emphasizes environmental engineering alongside civil engineering technology for a well-rounded education. Students gain the know-how in the use of modern tools and design solutions for solving technical problems, the skills for cost estimating, and the interpersonal skills to function effectively in a team.
The associate degree program is accredited by the Engineering Technology Accreditation Commission of ABET.
---
Northcentral Technical College
The hybrid Civil Engineering Technology Associate Degree program at NTC requires students to earn 61-62 credits in the two-year program. Students have a keen interest in the design, construction, and maintenance of public and private structures, usually as assistants to civil engineers.
The associate degree program has a strong future-forward approach to civil engineering technology, thus, preparing students for the challenges of ever-evolving technologies.
Courses in the associate degree program include surveying, soil mechanics, and intermediate civil 3D. Students also tackle construction materials testing, use of computer programs in solving technical problems, and dealing with various issues in civil engineering projects.
Students learn through a capstone project or an internship with industry partners, too. Indeed, the engineering associate degree program is an excellent starting point for aspiring building construction professionals!
---
Florida SouthWestern State College
The hybrid Associate in Science in Civil Engineering Technology program prepares students for successful careers as civil engineering technicians, surveyors, and CAD technicians. Students learn the principles and practices of engineering, surveying, and construction, as well as technical report writing and computer applications.
Students can choose part-time and full-time matriculation in the associate degree program, and courses are offered in traditional and online formats for convenience. Time-to-completion can be shortened with free academic credits granted for current industry certification and/or for training gained from career certification programs.
Graduates of the associate in civil engineering technology program can also pursue higher education. The credits earned can be transferred to FSW's BAS in Supervision and Management program.
---
Wake Technical Community College
Wake Tech's Associate of Applied Science in Civil Engineering Technology program has its day classes at its Southern Wake Campus but some courses are offered in a hybrid format. Financial aid is offered to all eligible students.
Students earn 69 credits to earn the associate of applied science degree, meaning its curriculum has a heavy emphasis on workplace-ready skills. The associate degree program also has a strong focus on land development, including site and feasibility studies. 
Students learn about construction materials testing, drainage and erosion control, environmental engineering, and site design and surveying, which are essential for work as construction managers. The engineering associate degree is also a stepping stone toward a bachelor's degree at Old Dominion University and the University of North Carolina Charlotte.
---
Community College of Philadelphia
About 30% of the learning activities in the hybrid Associate of Applied Science in Engineering Technology program at the Community College of Philadelphia are done online. There's certain flexibility for working adults enrolled as students in the 60-credit applied for science degree program but on-campus arrangements are still necessary.
As an applied science program, there's a strong emphasis on students acquiring workplace-ready skills in numerous scientific technology jobs. Students are encouraged to develop their scientific observation skills, maximize the use of engineering technologies, and acquire basic skills suitable for jobs in civil, electronics, and mechanical engineering.
Students in the associate degree program can specialize in one of two pathways via electives – engineering technology for immediate employment after graduation or transfer for higher education, particularly a bachelor's degree.
---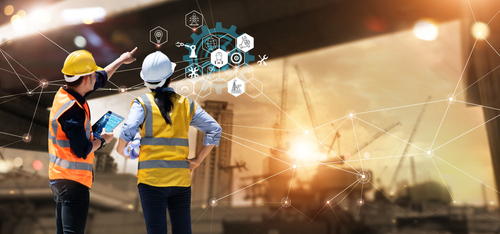 What Can You Expect from an Online Associate in Civil Engineering Technology Program?
The essential aspects of online associate degrees in other fields are also present in the hybrid and on-campus associate in civil engineering technology programs. These include the admission requirements, time-to-completion, and academic rigor of the curriculum.
Admission Requirements
Most engineering associate degree programs require a high school diploma or GED equivalent as the major requisite for admission. Many programs, however, may require applicants to submit ACT or SAT scores, official transcripts, and a personal statement. Be sure to contact admissions for details as even a piece of single overlooked information or document can make or break your acceptance.
Average Time-to-completion
The typical civil engineering associate degree program has a two-year time-to-completion for full-time students. But many programs also allow part-time matriculation that stretches the time to completion to three or more years. Note that both associates of applied science and associates of science degree programs have the same time-to-completion.
Curriculum and Courses
Civil engineering technicians and technologists and other related professionals must possess strong foundational knowledge of engineering principles and practices.
Note that an associate of applied science degree programs is more likely to have employment-ready curricula with fewer opportunities for transfer of credits. But this seems to be changing as more associates of applied science programs allow for the transfer of credits to bachelor's degree programs.
Construction Materials
The course covers the characteristics, applications, and testing of engineering materials like soil, concrete, and metal.
Drafting for Civil Engineering
Students learn the best use of computer programs in creating engineering plans. Traditional methods of drafting for civil engineering purposes are also covered.
Surveying
Both academic and hands-on in nature, a typical surveying course in engineering programs enables students to acquire professional-level surveying skills. These include the collection, application, and management of geospatial data.
Technology for Engineering
Students also gain theoretical and practical knowledge of the wide range of technologies used in civil engineering and, thus, improve their engineering skills.
Skills Acquired
The great thing about pursuing an associate in civil engineering technology at a community college or a technical college is the abundance of opportunities for hands-on learning! You will learn not just in the classroom but in laboratories and job sites, and these are excellent opportunities to develop your skills as a civil engineering technician.
Keep in mind that a successful civil engineering technician possesses both technical and transferable skills. The ideal skill set includes critical thinking, collaboration and communication skills; decision-making and problem-solving skills; and math skills.
Learning Methods
Hybrid and on-campus associates in civil engineering technology programs use both in-person and virtual learning platforms to deliver the course materials.
Learning Management System
Hybrid programs usually use virtual meeting platforms like Zoom and Google Meet alongside a learning management system (LMS), if effective course delivery requires it.
Individual and Group Activities
Students are required to submit their individual work, such as assignments, research papers, and exams, according to the academic standards and deadlines set by each professor. Group activities, such as surveying for land development, are also common and foster a collaborative spirit appreciated in workplace settings.
Hands-on Experiences
Internships and/or practicums in local companies are common in associate in civil engineering technology programs. Many are unpaid internships but you may be able to find a few paid internships.
Tuition and Fees
With a community college or a technical college, you will be able to save on tuition. The per-credit costs aren't just affordable in comparison with four-year universities but financial aid is also available.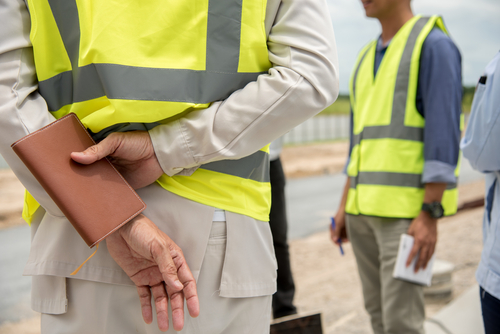 Associate in Civil Engineering Technology Possible Careers and Salaries
The abundance of employment opportunities in government agencies, construction companies and engineering services providers. Graduates of associates in civil engineering technology programs typically find work as civil engineering technicians and, with a bachelor's degree, as civil engineering technologists.
The Bureau of Labor Statistics is seeing a job growth for civil engineering technologists and technicians at 2% (2020-2030). About 6,500 new openings per year, on average, is projected. (The dollar amounts in parentheses are the average annual salary for each occupation.)
Civil Engineering Technologists and Technicians ($58,320)
Their main duties are in assisting civil engineers in planning, building, and maintaining infrastructure projects for government agencies and construction companies.
---
Assistant Construction Engineers ($64,784)
With the supervision of senior civil engineers, assistant construction engineers act as their right-hand men. Site inspections, CAD drawings production, and collaboration with other construction professionals are among their main duties.
---
Using computer software, CAD technicians produce technical drawings and blueprints into 2D and 3D computer models.
---
Construction Cost Estimators ($81,966/year)
Construction companies are the most common places of employment for construction cost estimators whose main duties are determining material quantities and cost estimating.
---
Construction Materials Testing Technicians ($56,915/year)
Quality control of engineering materials through extensive laboratory testing is the primary duty of construction materials testing technicians.
---
Frequently Asked Questions
Is an associate degree necessary to enter the field of Civil Engineering technology?
Yes, employers generally require an associate degree among individuals who want to become civil engineering technicians. Be sure that the associate degree program is accredited by ABET since it's proof of academic quality. Civil engineering technologists usually have a bachelor's degree.
Is certification required to become a Civil Engineering Technician or Technologist?
No, it isn't required. But certification will likely be useful in career advancement. Ask about certification for civil engineering technicians from National Institute for Certification in Engineering Technologies (NICET). You will be required to provide supporting documentation and pass a certification exam, as well as comply with recertification requirements for continuing professional development purposes.
What is the work schedule like for Civil Engineering Technicians and Technologists?
Most work on a full-time basis with construction companies and engineering services providers, among other employers in the public and private sectors. Their work also involves visits to job sites or construction sites, which can involve rain-or-shine conditions.
What are the technologies used in Civil Engineering?
Every phase of a civil engineering project uses various technologies that not only speed up the work but also ensure precision and completeness of the technical drawings, blueprints, and other models. Furthermore, engineering technologies are always evolving, meaning there's an imperative need to be updated.
The latest engineering technologies include modular construction, drones, and the Internet of Things.
What are the career advancement opportunities?
Earn a bachelor's degree in civil engineering or civil engineering technologies, as well as gain extensive work experience in diverse infrastructure projects. You may also consider choosing a specialization.
Key Takeaways
An associate degree in civil engineering technology is an excellent academic credential for a wide range of jobs in the field of civil engineering. Career advancement is possible with a bachelor's degree in the same or related field.
Many programs have a hybrid structure due to the internship, laboratory work, and/or practicum components.