Find Your Perfect School
Premium Schools is an advertising-supported site. Featured or trusted partner programs and all school search, finder, or match results are for schools that compensate us. This compensation does not influence our school rankings, resource guides, or other editorially-independent information published on this site.
Unlocking your potential with one of the best online associates in communications degrees can be as easy as choosing from among our top 10 choices! With the enduring popularity of traditional media and the rise of digital media, your career opportunities with an outstanding associate degree in communications will be nearly limitless.
You can join the ranks of successful communications professionals with their expertise in communication and media studies who are making a difference – and earning good money for it, too.
Earning an online associate in communications degree also comes with personal benefits. You will develop greater self-awareness, increase your understanding of the dynamics of relationships via means of communication, and improve your worldview. The fact that you're well-versed in organizational communication, mass communication, and public speaking is the cherry on top.
Furthermore, your pursuit of an online associate degree in communications will lead to well-developed transferable skills suitable for jobs outside of the communications industry. Your best skills may not even be your technical writing skills but your critical thinking, conflict resolution, and problem-solving skills! Your business communication and public relations skills are also sought-after in a world where businesses influence every sphere of society.
Quick audio summary:
---
Quick Summarization:
Online programs are the best option for aspiring communications professionals who want to enter the world of public relations, organizational communication, and mass communication! This is especially true for non-traditional students, such as working professionals and adults getting back into the academe, due to their convenience, flexibility and affordability.

But not every online associate degree program offering an associate of arts or associate of science in communications is created equal in terms of quality of education! Look for online associate degree programs with regional accreditation, an extensive curriculum with intensive core courses, and credentialed faculty. Quality education is still the best parameter for choosing the best online communication associate program.
---
Methodology
In all facets of a business or organizational operation, Communications as a discipline and a skill takes center stage. Whether they choose to take the next educational step with a bachelor's degree program or test the waters of career building, online associates in Communications graduates with a solid grasp of the basics of Communications have the potential to qualify for the right opportunity.
That said, we help you make a sound educational decision in choosing the best Communications degree program for you! Our list consists of outstanding colleges with programs that meet these hallmarks of excellence and guarantee an enriching online learning experience:
100% online or blended/hybrid classes to accommodate Communications associate students who could use some flexibility in attending their classes,
Emphasizes the core or foundational theories, principles, and communication ethics, in which students and graduates are expected to exhibit proficiency,
Maintains transfer path agreements with four-year colleges for Communications students to easily transition to a related bachelor's program,
Offers easy-to-access online support and virtual study resources thru a top-of-the-line Learning Management System,
Facilitated by online Instructors and teaching staff composed of seasoned Communications experts and professionals,
Offers financial assistance through grants, scholarships, and discount programs to eligible associate degree students,
Earned official recognition from accrediting agencies,
Received, and continue to receive, positive reviews from the academic community, the Communications industry, and students,
Please read our Methodology for more details on our online Associate in Communications program or college selection.
---
Best Online Associate in Communications Degree Programs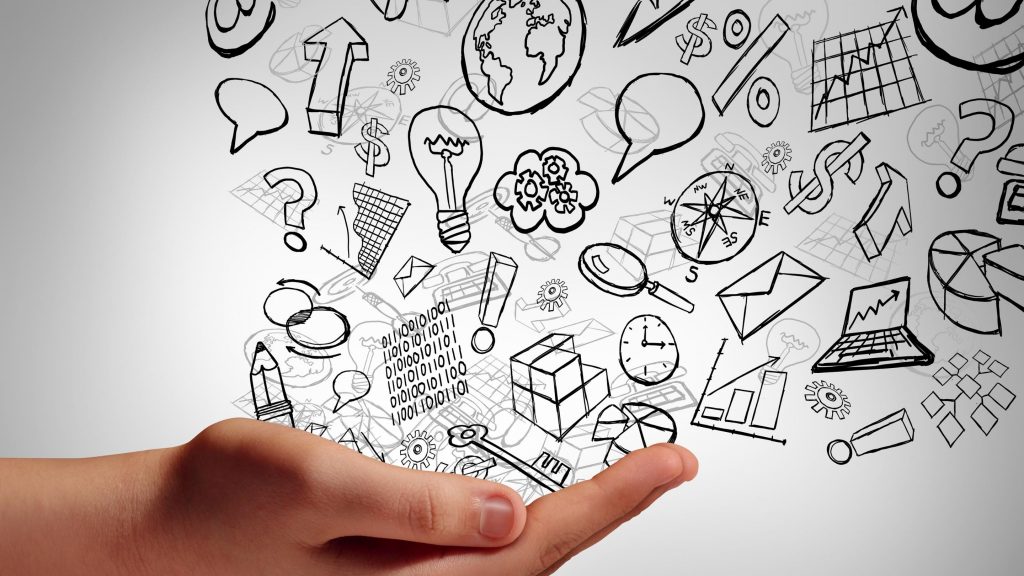 Franklin University
Aspiring communications professionals flock to Franklin University's Associate of Science in Communications program because it bears the hallmarks of the best online associate degree programs in communications. Students earn the associate's degree by completing the academic requirements of 60 credit hours, but transfer students can transfer as many as 67% of the degree total.
This is a 100% online associate degree program with courses lasting between six and 12 weeks. Students learn in-demand technical skills that prepare them for successful careers across traditional and digital media. Many graduates become entry-level communications professionals in these fields, thanks to their academic training and hands-on experiences.
Students earn the associate degree in communications in 24 months, or four semesters, of full-time matriculation. While the associate degree is already a well-recognized credential, you may also choose to pursue a bachelor's degree at Franklin. Higher education boosts career advancement.
The online associate degree program has technology-driven courses that prepare students for the challenges of new technologies. Students learn about planning and implementing effective social media campaigns and other forms of media communications.
This communication degree online program is designed for busy adult learners but fresh high school graduates are welcome. The courses include an introduction to mass media, professional communication, and media communications. The associate in communication degree program also discusses communication strategies via presentations, social media posts, and case studies.
To ensure the success of aspiring communications professionals in its undergraduate degree program, Franklin University provides coaches for students. With a high success rate among graduates, it's no wonder that Franklin is among the best in terms of communications programs!
---
Georgia Military College Global Online College
Yet another magnet for aspiring communications professionals is Georgia Military College that offers two of the best online associate programs. The Associate in Communication degree programs are the Associate of Arts in Communication and Associate of Science in Communication degrees. Both online programs have credits that can be transferred to bachelor's degree programs, whether via on-campus or online education.
Students prepare for jobs as public relations specialists and other communications professionals. The curriculum of the communication degree online program creates a solid foundation of communication skills including public speaking, communication theory, and business communication.
Note, too, that each online associate in communication degree program has a strong emphasis on communication studies. This means that graduates can pursue diverse non-communication tracks, from business administration to social work. Both communications programs also accept fresh high school graduates and transfer students.
Admission into the online communication degree program requires submission of a high school diploma or GED transcript.
Georgia Military College, a public military junior college, is accredited by the Southern Association of Colleges and Schools Commission on Colleges (SACSCOC).
---
American Public University
The Associate of Arts in Communication program at APU equips students with exceptional communication skills essential in their future work as communications professionals. These communication skills span both interpersonal and group communications, as well as effective communications on traditional and digital platforms.
The online communication degree program appeals to individuals with a keen interest in careers in public relations, media communications, and social media. Students learn from expert faculty members whose professional credentials include work experiences with government agencies and private companies. Students prepare for challenging but rewarding work as communications professionals under their tutelage.
The associate of arts in communication degree online program has a 60-credit curriculum but allows transfer students to transfer up to 45 credits. Classes start on a monthly basis and last between eight and 16 weeks.
Courses covered in the communication degree program include public speaking, intercultural communication, and mass communication. Students also learn technical writing, business communication and small group communication in the pursuit of the associate's degree.
APU is a member of the American Public University System (APUS), an online learning university that offers quality online education via a wide range of undergraduate degree programs.
---
South Texas College
The Associate of Arts in Communication Studies program offered by South Texas College is a well-known producer of diverse communications professionals, from behind-the-scenes producers to prolific public speakers. South Texas College also offers other related online communication degrees like the Advertising/Public Relations associate degree. Every associate communication degree online program trains students in world-class communication skills, among others.
The associate in communication degree program has a 60-credit curriculum. Students learn about the fundamentals of speech communication, interpersonal communication, small group communication, and public speaking. General education courses cover the social and behavioral sciences, too.
With a business and personal communication course, students prepare for a career in public relations, such as a communications specialist. But with exceptional communication skills, there are plenty of other careers to choose from!
South Texas College has financial aid options for online students. It has accreditation from the Southern Association of Colleges and Schools Commission on Colleges (SACSCOC) to award associate of arts, science and applied science degrees.
---
Chippewa Valley Technical College
The Associate in Professional Communications program at CVTC is considered the best online associate in communications program at Wisconsin Technical College System (WTCS) because of its wide coverage. Students prepare for careers in diverse communication media, from print, radio, and television to Internet media.
As future communications professionals, their technical skills include the creation of an effective social media presence, web content and graphics, and mobile device publishing. Students in the online associate degree program gain practical real-world experience that strengthen their skill sets as communications professionals.
The 60-credit associate in communication degree online program can be completed in two years. This is among the best online communication degrees, too, because graduates can work in diverse professional communications occupations. The courses prepare students in speech communication, communication and media studies, and digital publications.
The Wisconsin Technical College System (WTCS) is a network of technical and community colleges that offer associate degrees, technical diplomas, and certificates. Financial aid is available for online students.
---
Fox Valley Technical College
Students of the online Associate of Applied Science in Professional Communications program develop professional-level expertise in technical writing, web graphics and content, and social media management. The combination of intensive academic coursework and professional internship ensures seamless integration of theory and practice.
Coursework in the associate in communication degree online program includes intercultural communication, professional and business communication, and information design. Students prepare for research-driven careers, too, via a course on research methods for professional communications.
The associate's degree program at FVTC is in line with the higher education standards of the Wisconsin Technical College System (WTCS), among the largest providers of technical instruction and assistance in Wisconsin.
---
Campbellsville University
Campbellsville's online Associate of Arts in Mass Communication program enables students the confidence to explore mass media and its role in our ever-evolving society. This is among the best online associates in communications programs because of the practical skills learned by students that boost their employment opportunities. Students learn from faculty members with academic credentials and real-world experience.
The mass communications degree has a 60-credit curriculum with a two-year expected time of completion with full-time study. Mass media and society, public relations, mass media law, business communication, and social media are among the core courses.
Students must complete a practicum course, an experience that provides exposure to real-world communications-related situations, to earn the associate of arts degree. The one-credit practicum course is equivalent to 45 hours of work in the school's radio and television stations and newspaper.
The communication degree online program prepares students for successful careers in both traditional and digital media, particularly with exceptional communication skills in news writing and reporting. Students also learn public relations, communications strategies, and mass media law. There's an emphasis on complying with the standards of the Associated Press Stylebook.
Admission to the communication degree program requires a high school diploma, among others, and accepted students can apply for financial aid. Campbellsville University is accredited by the Southern Association of Colleges and Schools Commission on Colleges (SACSCOC).
---
Gateway Technical College
Gateway's Associate in Professional Communications program is an excellent fit for individuals who want technical and transferable skills suitable for diverse industries. Students develop their oral and written communication skills through extensive coverage of communication-centric courses including researching, writing, and editing.
The online associate's degree program has a project-based learning approach that enables students to gain hands-on experiences in the optimum use of the latest communications technology. Unlike many online associate's degree programs, it has a local internship component, too.
Students also have the opportunity to join professional networks, such as the Society for Technical Communication, to broaden their horizons and boost their employment opportunities. There are also numerous opportunities to attend career-related training events.
Graduates become communications professionals, such as public relations specialists, web content developers, and social media managers. Credits earned in the associate degree can be transferred to bachelor's degree programs via Gateway's articulation agreements.
Core courses in the 62-credit communication degree program include technical writing, digital photography, and writing for the media.
---
Front Range Community College
Students who earn the Associate of Arts in Communication degree may transfer as junior students to one of the State of Colorado's public universities. These include the Colorado State University, University of Colorado, and Western State Colorado University.
The associate degree is also an excellent pathway for a career in professional communications, whether as teachers or as practitioners, such as in public relations, journalism, and advertising. Students must be prepared for high academic standards as FRCC is known for its intensive technical training in a wide range of areas.
FRCC is Colorado's largest community college with multiple campuses across the state and with numerous online associate degree programs.
---
Community College of Philadelphia
Note that CCP offers a hybrid Associate in Arts in Communication Studies program with 60% or greater online learning availability. The associate of arts program is preferred by students for its strong emphasis on public speaking, dialogue promotion, and conflict resolution. Graduates are then able to apply for diverse entry-level positions in the public and private sectors, whether in front of the camera or behind it.
The associate's degree in communication studies has a 61-credit curriculum that equips students with the essential hard and soft skills to become respected communications professionals, too. Students learn public relations strategies, too, from creating PR plans to dealing with the public.
---
Which Is the Better Choice: A Certificate or an Associate in Communications Degree
There's no right or wrong choice because it will depend on your career goals, current educational status, and personal circumstances. But there are several factors that you should consider when making your choice between a certificate or an associate degree in communications.
Typical Prerequisites
An Associate degree does not need any requirements, but on the other hand, Certificates are usually given to persons who have prior knowledge of the course, and who have some specific skills. A person earns a Certificate after he has completed a certain kind of training. Moreover, a person doing a Certificate course does not need to learn other things besides the topic of his specialization.
Programs offering associate degrees in communications are considered undergraduate degrees because it's offered in institutions of higher education including community colleges and four-year universities. As such, the typical prerequisites for admission into an online associate degree in communications are a high school diploma with a minimum GPA or its GED equivalent.
Programs offering a certificate in communications are typically geared toward current professionals who either already have knowledge of the specific courses offered or who want to gain specialist knowledge in these areas. Most, if not all, already have higher education like a bachelor's degree, or even a master's degree, but want to keep up with the trends. These are known as graduate certificates for this reason.
Coverage of Courses
Both a certificate and an associate degree in communication and media studies, or similar titles, have fewer courses in their respective curriculum. But where an online associate degree program has general, core, and elective courses for broader coverage, a certificate program has a specific focus. The particular focus may be on organizational communication, digital communication, or digital marketing.
Average Time-to-completion
Due to the specific focus of certificate programs, these can take between a few days to a few weeks to complete, and usually with a set deadline. But an associate degree program takes two years, on average, to complete and earn a degree. Actual time-to-completion differs based on the number of transferred credits and part-time/full-time matriculation.
Professional Credentials Earned
In most instances, certificate programs are geared towards individuals who want to specialize in a specific occupation, such as public relations specialists or communications specialists. Associate degree programs are designed for aspiring entry-level communication professionals.
Places of Learning
Even a quick school search will reveal that community schools, junior colleges, and universities offer both certificate and associate degree programs in communication.
Transferability of Credits Earned
An associate degree in communications has credit transferability to bachelor's degree programs in institutions of higher education. In contrast, the credits earned in a certificate program may or may not be transferable or stackable toward an associate degree. But during your school search, check the terms since the certificate and its credits may be used as continuing education credits.
No matter your choice between a certificate or an associate's degree in communications, you will find that it's among the best decisions you will make toward personal fulfillment and professional advancement.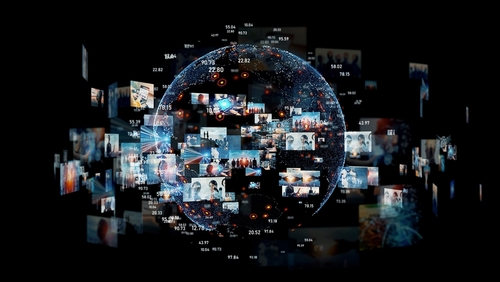 Crucial Aspects of Online Associate in Communications Programs
Associate degree programs typically cover the fundamentals of a specific area of study including the topics and technical and transferable skills necessary for relevant occupations. But each associate degree program is unique in its philosophical approach that, in turn, influences the curriculum and its courses and learning outcomes.
Admission Requirements
Since an associate degree is considered an undergraduate degree, the typical admission requirements include:
A high school diploma or its GED equivalent with minimum GPA and/or minimum grades on certain subjects like English composition
High school transcripts and/or college transcripts in case of transfer students
Standardized test scores with minimum scores
While it's uncommon, some associate's degree programs require a personal statement and letters of recommendation that demonstrates readiness for higher education.
Average Time-to-completion
Online associate degrees in communications take two years of full-time study to complete, on average, but personal factors will influence your actual time to completion. First, part-time matriculation will extend your time to completion by at least one year. Be sure to check with the admissions officer about the maximum time to completion so you can plan accordingly.
Second, transfer students with approved credits for transfer can shorten their time to completion from between six and 12 months depending on the number of credits transferred.
Note that there are some programs with a cohort model, meaning students progress through the program as a small group. The courses may be taken one or two at a time per semester, but the expectation is the class completes the program as a group.
Many programs offering communication associate degrees also have internship, practicum, and/or capstone requirements that can affect time to completion. Many also offer an accelerated format, meaning a shorter time to graduation, but the fast pace can mean a full-time commitment even during the summer term.
Curriculum and Courses
The best online education programs will challenge students in intellectual terms, too, because these are compliant with higher education standards in the US. The undergraduate degree programs prepare students for careers as communications professionals in traditional and digital media through challenging core courses.
Communication Theory
The theories of interpersonal communication are discussed in depth in this course. Students also explore their practical applications in building relationships and sustaining diversity.
Mass Communication
Students learn about the history of media and its contemporary applications, roles, and trends in both traditional and digital media. Media theory fundamentals and their applications in public relations, marketing, and advertising are also covered.
Information Literacy
With the continuing evolution of the Age of Information, aspiring communications professionals must learn to manage information in an effective and ethical manner. Students learn the best ways of gathering, classifying and interpreting information including its impact on our society's politics, economics and culture.
Research Writing
This is an integral skill that aspiring communications professionals must develop early! Research writing encompasses the entire research process, too, from gathering information to presenting the final output. Funding, publication, and peer review are also covered.
Technical Writing
Students learn the fundamentals of technical and professional communication with applications across diverse industries, from corporate communication to mass media. The course establishes the foundation for technical writing skills that allow graduates of associate in communications programs to work as technical writers. The skills for writing proposals and grants may also be covered.
Writing for Social Media
With social media, such as Facebook, Instagram, and Twitter, dominating mass media, the course is a staple in associate degree programs! Students learn the best ways of making effective posts that reach the target audience and resonate with them, from taking action to encouraging thought.
Critical Thinking and Argumentation
Communication professionals must be critical thinkers if they want to succeed in the industry. This course is designed to develop their skills in persuasive reasoning via oral and written modes of communication.
Skills Acquired
Communication professionals must obviously have strong communication skills and, thus, associate degree programs in communication prepare students in this aspect. Other than excellent oral and written communication skills, graduates also develop crucial qualities, as follows.
Critical Thinking Skills
The ability to simplify complex information is a hallmark of the best communication professionals, whether the final output is geared toward colleagues or consumers. This demands a high level of critical thinking skills for synthesizing information according to the specific needs of the target audience.
Attention to Detail
Many communication professionals, such as technical writers, must be meticulous in their writing. Precision in instructions given is a must and, thus, the attention to detail.
Creativity and Imagination
Communications professionals, particularly biographers and writers, must possess creativity and imagination to bring their characters, places, and stories to life.
Collaboration Skills
Most communication-related occupations demand effective teamwork to deliver the desired results. Being able to collaborate with others is an essential skill among communications professionals.
Learning Methods
For online and hybrid programs to deliver on their promise of quality education, these aspects must be present.
Learning Management System
This is the digital platform on which students access their coursework, pass their assignments, and interact with their peers and professors, among others. Think of it as your 24/7 virtual classroom that enables the convenience and flexibility for which online learning is known for.
Individual and Group Activities
Online students engage in similar individual and group activities as their on-campus counterparts. These include reading and writing assignments, individual and group presentations, and recitations via the learning management system.
Hands-on Experiences
The best online associate in communications programs prepare students for the real world, so to speak, with internship, practicum, and/or capstone requirements.
Tuition and Fees
While it's true that the cost of higher education in the United States can be expensive, there are several options to make it more affordable, even for low-income families. Community colleges offer affordable online programs and their budget-friendly tuition fees are made even more accessible via financial aid.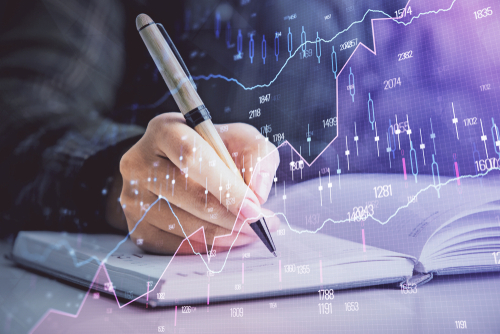 Prospects for Graduates of Associate in Communications Programs: Careers and Salaries
According to the Bureau of Labor Statistics, jobs in the media and communications industry have a projected growth rate of 6% (2021-2031). The faster-than-average rate means about 115,800 new jobs will be created every year. The increasing demand for communication professionals is partly fueled by the need for creating new content as well as for translating, editing, and publishing both old and new content.
Technical writers, announcers, and translators, among other media and communication workers, earn $62,340 in median annual wage. This is higher than the $45,760 median annual wage for all occupations, and many of these communications-related jobs are open for associate degree holders.
Of the media and communications occupations, jobs for technical writers are among the fastest in terms of projected growth rate – 6% (2021-2031). With about 3,100 new openings every year, your technical skills will definitely pay off!
Technical writers are adept at creating assembly manuals, how-to guides, and articles with technical topics, such as for businesses and government agencies. While many work as freelancers, many are also employed as full-time employees. Most specialize in specific areas, such as industrial production or computer networking, but it's also acceptable to be a generalist.
---
Documentation Specialists ($47,818/year)
Precision, attention to detail, and meticulousness are the desirable traits among documentation specialists. Their job responsibilities include the creation and management of efficient record-keeping systems for fast, easy, and effective access to information. The record-keeping systems usually cover the entire process including the policies and procedures for handling data and information in its various stages.
---
With their technical skills in social media, these communication professionals launch successful social media campaigns that result in the desired actions from the target audience. Their daily tasks include public interactions, email follow-ups, and brand monitoring. The technical skills include SEO and other Google metrics.
---
Web Content Developers ($66,942/year)
With millions of diverse content on the Internet, the job of web content developers isn't easy but the rewards are fulfilling, both in terms of money and satisfaction. Their duties include researching, preparing, writing, and editing content for websites, as well as monitoring the content's performance metrics. Blog posts, video content, and static copy are among their outputs while knowledge of HTML and SEO are essential technical skills.
---
These communication professionals are also web content developers but may or may not be employed by third parties. Many are self-employed individuals with their own YouTube channels and other social media accounts. Their online content depends on their specific areas of interest, but most create entertaining and inspiring blogs and/or vlogs for their target audience.
---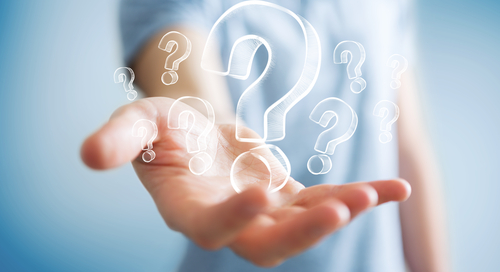 Frequently Asked Questions
Is an Associate degree necessary to enter the field of Communications?
No, it isn't necessary but keep in mind that most employers prefer applicants for communications positions to possess at least an associate degree in a relevant field. With a quality education and an undergraduate degree, you have a higher chance of getting the best entry-level job that will serve as the foundation of your career.
Who is the ideal candidate for an Associate in Communications program?
If you enjoy writing and reading, public speaking, and sharing information, then you will find that an associate in communications program is an excellent fit! But you must also possess strong communication skills even before you enter an online program! You will then be able to keep up with the reading and writing-intensive courses.
What are the possible Bachelor's degrees for graduates?
Accredited online programs have articulation agreements that allow their graduates to transfer earned credits to advanced degrees including bachelor's degree programs. The most popular is in mass communication, digital media, and organizational leadership and communication, but it's also possible to combine an associate degree in communication with a bachelor of business administration degree.
What's the better choice between online vs on-campus Communications programs?
If you're looking for flexibility, convenience, and affordability combined with quality education, then online programs are your best choices! But do a school search first so you can determine the best fit for your unique needs and wants in higher education.
What are the career advancement opportunities?
While an associate degree and extensive work experience are the usual requirements for career advancement, it doesn't hurt either to earn an advanced degree!
Key Takeaways
Earning an associate degree in communication and media studies will open doors of opportunities in the media industry, both the traditional and digital spheres.
Go for online programs because these are the best in terms of convenience, flexibility, and affordability, as well as high quality of education. Value for your money is guaranteed!