Find Your Perfect School
Premium Schools is an advertising-supported site. Featured or trusted partner programs and all school search, finder, or match results are for schools that compensate us. This compensation does not influence our school rankings, resource guides, or other editorially-independent information published on this site.
If you've ever wondered why someone acts a certain way or thinks a certain way, you may have an interest in psychology. An online associates in psychology degree program studies human behavior, something almost everyone would love to explore.
This field of study uses clinical research methods and empirical contexts to understand human development. It has advanced instruction in critical analysis and investigation techniques that delve deeply into the subject of relationships and well-being.
College is not cheap, and even a two-year associate degree can cost a lot. If you're a busy adult, earning a degree in psychology through the traditional on-campus format may not favor your schedule. The great news is that it's now possible for a student to earn an associate degree in psychology through online learning, a flexible and cheaper way to start a professional career.
Quick audio summary:
---
Quick Summarization:
An associate degree in psychology online is one of the most in-demand degrees of the 20th century, and for good reasons. This psychology online program gives students a broad educational background, which opens doors to several exciting careers. Psychology is constantly being utilized for better communication and a deeper understanding of human development.
---
Use These Page Jumps To Check Out Our Top Picks!
Methodology
An online associates in psychology program develops students' extensive statistical analysis, critical thinking, research and writing, and logical reasoning skills that they can use regardless of what professional field they're planning to enter.
These factors, which represent outstanding online associate degree features, were considered in developing our list of the best Associate in Psychology programs you can choose to attend:
Fully online or blended learning that offers flexible class scheduling or attendance for distance learners,
Features a foundational knowledge of Psychology as a discipline and as a career focus, equipping students with the competence for moving to the bachelor's degree or snagging a job at the entry-level category,
Facilitated by a Psychology teaching staff consisting of seasoned academic professors with experience and expertise that can't be beaten,
Runs Transfer Path programs so that online Psychology associate degree graduates can seamlessly transition to a bachelor's program,
Emphasizes affordability by offering federal financial assistance to students through federal financial aid, scholarships, and grants,
Earned accreditation from colleges and schools commission agencies that ensures that the online associate program and the school meet the academic standards,
Well-regarded in associations that promote Psychology as a profession.
Please read our Methodology for a closer look at our selection process.
---
10 Best Online Associates in Psychology Degrees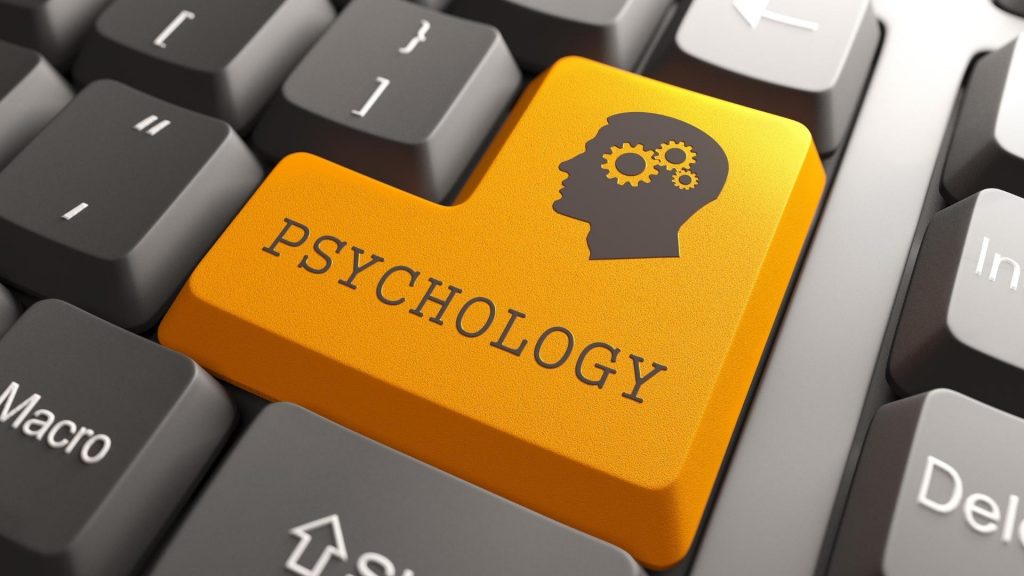 Midlands Technical College
Midland Technical College offers one of the best online psychology associate programs. The online Associate of Arts in Psychology focuses on forensic psychology that is best suited for aspiring forensic psychologists.
Unlike other programs, this online psychology degree program is geared toward the legal arena. This enhances the application of skills, such as clinical assessment, evaluation, and treatment, to a forensic setting.
The degree program includes courses that will enhance student skills in the field, such as:
General Psychology
Human Growth and Development
Introduction to Criminal Justice
Criminal Law
Abnormal Psychology
Social Psychology
While this degree is enough to enter the professional field, Midland Technical College suggests that psychology students continue with a bachelor's degree to open more career opportunities and unlock higher wages.
Additionally, online students can enroll as part-timers or full-timers. However, you must note that being enrolled as a part-time student will require you to stay in the associate degree program for a more extended period since you'll have fewer online courses each semester.
---
Liberty University
Liberty University's online Associate of Arts in Psychology is a degree program that starts with general education courses leaning toward core psychology courses that will prepare students for entry-level positions in human services.
Students enrolled will study personality psychology, the different personalities and its theories, to gain more self-awareness and better understand people around them. This degree program also focus on stages of human development that will help graduates respond better to people according to their age.
The program's online psychology courses include:
General Psychology
Developmental Psychology
Introduction to Research
Psychology of Personality
Upon graduation, students can transfer to a bachelor's degree in psychology seamlessly using all 60 credits of the associate degree program. This degree will save you time and money at the bachelor's level. Additionally, active military students can expect to be granted more significant tuition discounts.
---
California Coast University
California Coast University's Associate of Science in Psychology is a self-paced online degree program designed for busy non-traditional students. Students looking for payment plans with zero interest rates may be best enrolled in this online associate in psychology degree.
Graduates will be well-prepared for entry-level positions in psychology through general education courses and psychology electives.
Courses in the program include:
Business Electives
Introduction to Psychology
Developmental Psychology
Marriage and Family
Personality Theories
Abnormal Psychology
Counseling Psychology
California Coast University's online associate in psychology degree program will not only prepare you for the professional field of psychology but also in business.
Additionally, you'll get to choose three more elective psychology courses that will prepare you for specialization when you proceed to a bachelor's degree program.
---
Regent University
Regent University's online Associate of Science in Psychology prepares students for a rewarding professional career from a Christian perspective. This online associate in psychology degree will teach students how mental development affects spiritual and personal growth. Professors in the program have attained the highest level of education in their field to ensure students of high-quality education.
Core courses include:
Philosophical Foundations
Introduction To Psychology
Developmental Psychology
Research Methods
Marriage & Family
Abnormal Psychology
Theories Of Personality
Cognitive Psychology
Students needing financial help can ask the school for assistance by completing the FAFSA application. Additionally, students can transfer the 60 credits from the psychology associate degree to the bachelor's degree program offered at the university, which almost accounts for half of the bachelor's curriculum.
This will save you more time and money and allow you to quickly graduate and pursue a master's or doctoral degree for professional advancement and higher wages.
---
Ashworth College
Ashworth College's online Associate in Psychology will help students gain transferable skills through comprehensive courses that include the study of human behavior and personality traits. AC offers online students access to the school's career services, a tool kit that helps students prepare for the professional field.
The online career services will help students build their resumes, create attractive cover letters, prepare for job interviews, and many more. While other career services end after graduation, this one will still be available anytime if you need any help sharpening your professional skills.
This online psychology degree includes courses in:
Introduction to Computers
Human Relations
Introduction to Psychology
Social Psychology
Semester
Human Growth and Development
Abnormal Psychology
This online associate degree in psychology will likely focus on the impact of social media technology on human development. Students will deep-dive into this topic to better understand how technology affected humans over the span of human history.
---
Foothill College
Foothill College's online Associate of Arts in Psychology enhances students' skills in identifying diverse behaviors in a community that will allow them to analyze, evaluate, and apply basic concepts of psychology.
This online psychology program will focus on psychology theories for students to later use in real-world situations using advanced research methods and data analysis. Coursework will prepare you for entry-level jobs involving psychology.
Core psychology courses include:
General Psychology
Honors General Psychology
Statistics for the Behavioral Sciences
Statistics for the Behavioral Sciences
Elementary Statistics
Research Methods & Designs
Unlike other associate degrees in psychology, this degree program involves more coursework, hence the 90-credits required for graduation. Students are encouraged to fulfill FAFSA applications to determine whether they're qualified for financial aid.
---
Point University
Point University's 100% online Associate of Arts in Psychology is one of the most affordable online psychology degrees. This online degree gives students the foundational psychology knowledge they need to be able to use advanced mathematical, scientific, and other theoretical ideas to resolve real-world problems. This degree will help you integrate your assets using professional norms and guidelines.
Courses in this psychology program include:
Introduction to Psychology
Educational Psychology
Personality Theory
Life, Work, & Ethics of the Helping Professions
The online associate degree in psychology program at Point University is asynchronous, allowing students to set their own pace. Although there are due dates for the online psychology program, there are no set meeting times, so students can finish their work whenever it suits them. Because of this, the online program duration varies according to how many credits students decide to enroll in each semester.
---
Colorado Christian University
CCU's online Associate of Science in Psychology is one of the best online associate degrees in psychology that prepare students for the field from a Christian standpoint. This online degree in psychology will require you to integrate your Christian beliefs during your study of human behavior.
Students can complete this online program in two years without the needed prior coursework and can later use the credits earned to continue to a bachelor's degree.
Students will enhance their creative and critical thinking skills through courses such as:
Worldview
Introduction to Research and Applied Statistics
Relational Psychology
Interpersonal Relationships
Psychology Through the Lifespan
Transformational Psychology
Behavioral Psychology
The AS degree accepts credits from previous colleges, military training, technical schools, and experiential learning. A maximum of 45 credit hours can be transferred by students. The AS program allows students to enroll in a maximum of 15 credits of 300- and 400-level courses.
---
Monroe Community College
Monroe Community College's online Associate of Science in Psychology is a transfer degree program that encourages students to pursue higher-level education upon graduation. Students won't have to worry about transferring credits since MCC has an agreement with SUNY four-year universities, which secures students a spot in one of the universities.
This online education will prepare you for entry-level positions if you're not yet ready for a bachelor's degree.
Courses in the program include:
Social Psychology
Abnormal Psychology
Developmental Psychology
Humanities
Busy adult students can tailor the online program to fit their schedules, allowing them to have minor adjustments only. Additionally, MCC offers various financial aid for students in need.
---
University of Maryland Global Campus
UMGC's online Associate of Arts in Psychology is a specialized curriculum for students interested in applying psychological knowledge in various professional settings. Since this psychology degree is specialized, students will be taught effective time management to help them balance major and minor courses.
Additionally, students are given a chance to enroll in two specialized curricula in the related field, allowing them to graduate with two majors.
Online courses include:
Social Psychology
Theories of Personality
Lifespan Development
Abnormal Psychology
After graduation, students can continue to a bachelor's degree in psychology at UMGC using the credits earned in the online associate degree program. This accounts for half of the bachelor's degree program.
Transferring credits from the associate in psychology program will allow you to earn a bachelor's degree in less time at a reduced cost.
---
What You Should Know
A skills-based degree like psychology can help students prepare for entry-level jobs in psychology, law, teaching, medicine, and business. It may be tailored in many ways and is useful for various occupations.
Students gain a fundamental understanding of how to reason, solve problems, and perform psychological research. Students enrolled in psychology programs are required to produce papers on the results of experiments using the American Psychological Association writing style upon graduation, which specifies particular citation styles.
Studying earlier research to draw lessons from the pioneering achievements in the fledgling discipline would help students comprehend the history of psychology.
Associate in Psychology Common Courses
General Psychology
Students learn about the scientific study of human behavior in general psychology. Among the topics covered are sensations, perceptions, anomalous behavior, and research methodologies. Students should be able to define key psychological ideas after the course, such as learning, social behavior, and human growth.
Abnormal Psychology
Different psychological illnesses are examined in abnormal psychology. The clinical, theoretical, and experimental perspectives on psychopathology are among the subjects covered. Treatment-related legal and ethical issues are also covered.
Child Psychology
The behavior and development of newborns, children, and adolescents are all covered under childhood psychology. Environmental factors, gender roles, language, heredity, and personality development are among the subjects covered. Students should have an understanding of ideas, research, and cultural attitudes about childhood development by the completion of the course.
Developmental Psychology
Human growth and development across the lifetime are studied in developmental psychology. The topics discussed span prenatal stages to death and includes social, psychological, physiological, and cognitive development. Understanding key theories and studies in human growth and development is one of the course's goals.
Social Psychology or Social Sciences
Social psychology investigates how group interactions impact people's emotions, actions, and cognitive processes. Some topics covered include discrimination, implicit bias, social behavior, and diversity. Aspects of social psychology include the study of decision-making, attitude development, and cultural effects.
Essential Skills for the Professional Psychology Field
Patience
An online associate's degree in psychology will not teach you everything, including patience. Working with patients in this profession can be highly challenging because their conduct differs from what we consider "normal." As a result, it's crucial to be patient with these clients and stay motivated.
Communication
All professions value communication, but psychology places it at the forefront and at the core of what psychologists do. Knowing how to communicate with clients with different conditions is crucial for getting information. This ability is essential for expressing one's emotions and learning how to put observed phenomena into practice.
Ethics
Ethics is crucial if you work in a career that requires you to care for others in any way. Ethics directs professional humanistic practice, whether it is treating all patients fairly, educating them about their rights, or simply being honest with them. This is crucial for building trust with customers since they have a right to participate directly in crucial choices.
Emotional Stability
The finest psychologists have solid emotional stability that is ingrained deeply inside them. There's a chance you'll hear gruesome tales every day. People with some psychological issues may develop suicidal urges, unsettling thoughts, and other potentially terrifying situations. It's crucial to maintain your composure so you may carry out your practice professionally.
Organization
You will need to know how to be organized when transcribing and interpreting research data, which in certain situations can be very substantial. You'll receive a ton of information, including data from recent research studies and that of your clients. This potential load will be lessened by having a system to arrange everything. Additionally, executing your job effectively depends on this.
Problem-Solving
Having a plan of action and attempting to carry it out as you had imagined it is one thing. But what happens if nothing goes according to plan? The capacity to find a solution when an issue arises is one crucial attribute a psychology expert has to possess. You will frequently need to step in and propose a solution that will work for everyone.
Research
There is nothing done in actual practice that hasn't been supported by evidence-based practice and study. This is significant since trials and data are required to comprehend whether or not something can benefit people ultimately. To advance your practice, you will also need to read scholarly publications and conduct your own independent research.
Commitment to Learning
Any field that directly relates to helping others is constantly changing. New information is made publicly available, new studies are published, and new research trials are carried out. It is necessary to be committed to learning for the rest of your life if you want to work in this industry. You must at least be aware of what is currently happening in your profession.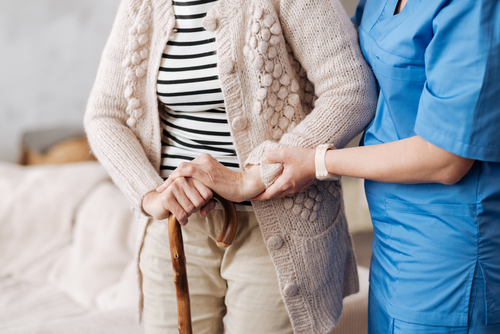 Associate Degree Holders in Psychology Common Career Paths
Home care aide
Clients with disabilities, long-term diseases, or mental impairments receive assistance from home health and personal care workers. These professionals assist patients in their homes with daily tasks like eating, getting dressed, taking care of chores, and giving medication. The country's Bureau of Labor Statistics is anticipating a 25% growth in employment through 2031.
Annual Average Salary: $29,430
---
Human service assistants
You can't work independently as a social or human services worker with an associate's degree. However, you can work as an assistant and assist with case organization, service plan coordination, client interviews, report writing, and helping others understand the resources that are accessible to them.
Annual Average Salary: $41,600
---
Correctional officer
Correctional officers have direct contact with prisoners and supervise activities. These professionals also manage rehabilitation programs and offer counseling. Additionally, they could suggest alterations to settings or pursuits that might affect the convicts' psychological wellbeing.
Annual Average Salary: $42,147
---
Psychiatric technician
A psychiatric technician provides therapeutic care to patients with mental illnesses or developmental disabilities. These professionals are employed in residential mental health centers, psychiatric hospitals, and other healthcare settings.
Annual Average Salary: $36,230
---
Psychiatric nursing aides
Psychiatric nursing aides assist psychiatric patients with everyday tasks. These professionals are typically employed in a medical setting, like psychiatric hospitals or mental health facilities.
Annual Average Salary: $40,972
As you can see, the median annual salary can vary greatly depending on training, experience, and title.
---
Professional Organizations for Psychology
This is the largest professional organization of psychologists in America. APA publishes educational magazines and journals, provides professional development opportunities for working professionals, and offers chances to attend conferences and other events.
The APS promotes the growth of scientific psychology across various fields and geographical boundaries. They promote the expanded application of psychology science to public policy and make the most recent research available to members via journals and conferences.
---

Frequently Asked Questions
Is it worth it to earn an Associate degree in Psychology?
Yes, a psychology associate's degree is worthwhile as it will open up numerous entry-level jobs. A bachelor's in Psychology or Counseling can frequently be completed using credits from an associate degree. Before moving to a bachelor's program, earning an associate degree can often result in significant tuition savings.
How long does it take for students to complete an Associate in Psychology degree online?
If you go full-time, you can earn an associate in psychology degree online in roughly two years. In some circumstances, adding more coursework might shorten the completion period. The same introductory courses and curriculum are required for both online and on-campus programs.
Is it reliable to earn an Associate's degree in Psychology online programs?
A psychology associate degree program earned online is credible. When selecting an institution for your online degree program, ensure it is a regionally accredited associate degree offering. Through this format, online psychology associate degrees allow students to earn their degree from the comfort of their homes or perhaps also while holding down a full-time job. Prospective students should consider distance learning, with online classes offering asynchronous courses.
Do you need to take the SAT or ACT when enrolling in community colleges?
Students with a high school diploma (or an equivalent GED) are qualified to enroll in most community colleges. Some, however, have a more stringent admissions procedure and need specific SAT or ACT scores.
You'll probably still need to take a placement test to see if you need remedial or developmental psychology education, even if your program doesn't require these tests. Your standardized test scores may be accepted in place of the other examination if you have taken them.
Does an Associate's Degree require an Internship?
While some online associate programs do not need internships to satisfy degree requirements, some do. Although internships are not necessary to acquire an associate's degree in psychology, they could help you advance your career.
---
Key Points to Ponder
An online associate in psychology degree opens up many career opportunities in business, such as healthcare professionals, stress management, Christian counseling, behavioral psychology, human services assistant, environmental science, and other industries that need psychological assistance or treatment for other various psychological disorders.
While this degree will not qualify you to practice as an independent social worker, you can enter several entry-level jobs that pay well.
Through a psychology associate degree program, you can also use the mentioned online degrees for further education in many fields, including medicine and law. An online associate degree in psychology is very versatile.
---
Additional Resource: