Find Your Perfect School
Premium Schools is an advertising-supported site. Featured or trusted partner programs and all school search, finder, or match results are for schools that compensate us. This compensation does not influence our school rankings, resource guides, or other editorially-independent information published on this site.
As you gain awareness of how many communities have adopted various religions in the pursuit of answers to some of life's most fundamental and complex issues, an online Associate in Religion degree will expose you to various questions.
You can benefit from small class numbers, the opportunity to study abroad, and a multidisciplinary academic approach to investigating how and why religion has played such a significant part in the history of humanity.
Quick audio summary:
---
Quick Summarization
Religious education employs an interdisciplinary approach to understanding. Programs in religious studies concentrate on how people behave within and in response to religion, primarily how belief has influenced how people perceive life, death, the afterlife, morality, and the divine.
Religious studies typically examine various world religions and faith systems with objectivity. Religious studies courses are taught without a particular faith system to shape or inform the subject, in contrast to theological studies.
---
Use These Page Jumps to Check Out Your Best Program Options!
Methodology
If you want to integrate academic knowledge into your faith and ministry for landing careers that require extensive training and education, earning an online Associate in Religion degree is your best option!
Because not all online degree programs are created equal, we put together a list of the excellent colleges and their programs that boast these features:
100% online coursework or hybrid/blended classes to provide learners the convenience they need to obtain a degree in Religion,
Focus on the foundations of Religion as a broad discipline, preparing graduates for either a bachelor's degree or the application of their knowledge in real-world work settings,
A Learning Management System that is lauded for providing an outstanding learning experience for online students through easy access to the Religion coursework and resources for online study,
Transfer Pathways offer online Associate in Religion degree holders an easy transition to a bachelor's program,
Academic personnel consisting of professionals and practitioners in the field of Religion,
Financial assistance is offered to eligible students to help them fund their degree, through military aid, grants, scholarships, and tuition discounts,
Official recognition from accrediting organizations to show the program's full compliance with academic standards,
Affiliation with religious associations that promote the Religion as an academic program and a unique career path.
Please read our Methodology for details.
---
9 Best Online Associates in Religion Degrees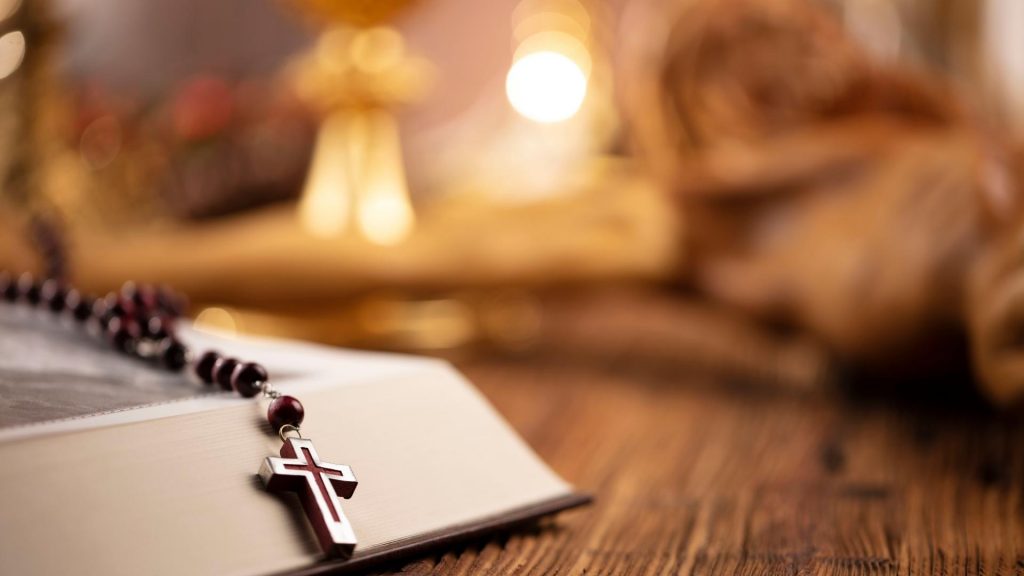 Liberty University

Liberty University offers one of the country's leading online associate degrees in religion. Its Associate of Arts in Religious Studies explores vast topics about religions that allow students to acquire biblical and theological knowledge and react rationally to the doubts, inquiries, and skepticism of non-believers.
This degree, similar to a theology associate degree and a biblical studies degree, will give students significant knowledge about the bible.
Online courses include:
Methodical Study of Scripture
History of Life
Global Studies
Theological Interpretation of the Bible
Online students are required to participate in various virtual activities that will develop their theological research skills. Additionally, students who want to pursue a bachelor's degree can transfer credits to lessen the time and cost of the bachelor's program.
---
Ohio Christian University

Ohio Christian University is one of the most famous Christian colleges that offers a fully online Associate of Arts in Christian Ministries for students who want thorough training in theology, ministry, and religious practices. Students will be able to think strategically, biblically, and theologically about various ministry and cultural situations.
Religion courses include:
Principles of Worship
Evangelism and Discipleship
Ministry Practices
Investigating Christian Theology
Graduates of the Christian ministry degree program will be able to concentrate on ethical and worship components and will allow them to find worldview features to hold and explain. A ministry student will also have a vast knowledge of theological differences between Roman Catholicism, Eastern Orthodoxy, and Protestantism.
---
Guilford Technical Community College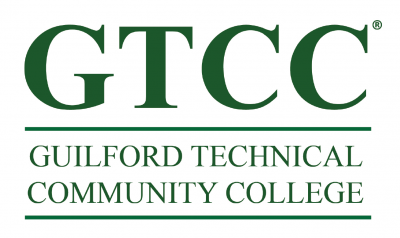 Guilford Technical Community College offers an online Associate in Arts in Religion that gives students vast knowledge about major fields of religion worldwide. Students of the program will develop critical thinking skills and other skills necessary for practice through a deep understanding of the human quest for meaning.
This degree will also help you land any international job you have in mind since it teaches you the world's historical foundations of civilizations.
Program courses include:
World Religions
Eastern Religions
Western Religions
Introduction to Old Testament
Introduction to New Testament
Religion in America
Prospective students who want to continue to a bachelor's degree can choose to enroll at GTCC online Associate in Arts to Bachelor of Arts in Religious Studies Pathway. This pathway program will tailor courses for transfer to a four-year university.
---
Franciscan University

Franciscan University's AA in Theology is a degree offered completely online that focuses on traditional religious beliefs and practices, cultural analysis, and religious ethics of Catholics. This online associate of arts degree will allow students to evaluate religious thoughts to help them meet their religious career goals.
You will explore several Catholic topics, especially those necessary in today's world.
Program courses include:
Foundations of Catholicism
The Word of God: Scripture and Tradition
Theology of the Church
Theology of Christ
Franciscan University is known for producing the best religious leaders in the Catholic church. This online religion program provides the best professors to teach their online students about the word of God. According to the school, their online associate degree in theology degree is one of the best theology programs that forms witness and transforms minds and hearts.
---
Hampton University Online

Hampton Online's Associate of Arts in Religious Studies is best for students who want to continue with a bachelor's degree program. This online religious studies program will hone your skills in understanding the connection of faith in society and how it affects the whole world.
Through this degree, you'll be able to compare and contrast different religions, persuade others to strengthen their faith, and communicate rationally with non-believers.
Program courses include:
Nature of Life
Seminar in Humanities
History of Western Philosophy
Political Science
Old Testament
Life and Teachings of Jesus
Other Religious Traditions
Hampton U Online offers various financial aid for students who can comply with the FAFSA application. Online students can also access on-campus facilities and connect with an academic advisor to help them tailor their online education.
---
Additional Information: Top 20 Accredited Colleges of Religion
---
Bergen Community College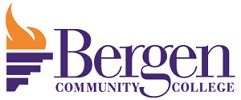 Bergen Community College offers an online Associate of Arts in Philosophy and Religion that introduces students to basic philosophy and religion topics.
Through this online program, students will learn how to read and analyze human cultures of different beliefs by examining the history of religions, their sacred texts and traditions, beliefs, practices and differences from culture to culture.
The program will also teach students how to understand arguments for or against religion using philosophical knowledge.
Program courses include:
Introduction to Philosophy
Contemporary Moral Issues
Religions of the World
Women and Religion
Students who want to pursue a bachelor's in philosophy, religion, or theology program should communicate with the school's faculty and Advising Transfer Services. This online associate degree will help you lessen the time and cost of four-year universities.
---
Wallace State Community College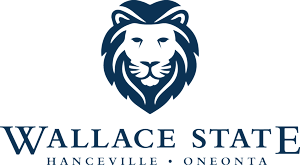 Wallace State Community College offers an online Associate in Applied Science in Religious Studies for students who intend to continue a bachelor's in religion or theology degree and find employment in ministry.
This online program will help students better understand religion and its components, including how it can affect individuals in a community.
Students will encounter various courses that will hone their skills to be better religious influencers.
Program courses include:
History of World Religions
Interpreting the Bible
Survey of the Old Testament
History of American Christianity
WSCC also offers a certificate program that you can complete along with the associate degree. This certificate program will also prove your commitment to learning about the field, which will help you land a ministry career faster.
---
MESA Community College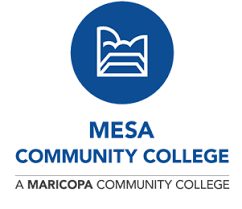 MESA Community College offers an online Associate in Arts with an Emphasis in Religious Studies that prepares students for ministry employment and advanced religious and theology education. This online associate degree is the first two years of a bachelor's degree in religious studies at four-year universities.
Students will have the fundamental knowledge of the origins and core beliefs of the leading world religions.
Program courses include:
World Religions
Introduction to the New Testament
Introduction to the Old Testament
Women in Religion and Myth
Philosophy of Religion
Before enrolling in courses, students must meet with the school's academic adviser to discuss class schedules based on availability. Additionally, online students will be eligible for federal financial aid through the FAFSA application. This online religious studies degree is also one of the most affordable.
---
Beulah Heights University

Beulah Heights University offers an online Associate of Arts in Religious Studies that mainly focuses on the Christian faith. This online program will equip students with the skills and knowledge they need to comprehend worldviews and discuss religious topics with an open mind.
This online associate degree serves as a pathway for a BA in religious studies degree.
Program courses include:
Systematic Theology
World Religions
Old and New Testament
Mythology
Students can also avail of financial aid from Beulah Heights University, especially students that demonstrate academic excellence or needs. Upon FAFSA applications, students get to choose from several financial aid opportunities, some they can use to get their bachelor's degree.
---
Online Associate in Religion Common Courses
Introduction to Religious Studies
This course, regardless of concentration, will always be part of the religious studies curriculum. Students are introduced to religious studies by examining significant world religions. This class often stresses Christian theologies, depending on the school.
Additionally, this subject typically serves as the fundamental precondition for more advanced religious studies courses.
World Religion
This course compares the origins, core principles, and distinctive practices of the main world religions, including Christianity, Buddhism, Taoism, Confucianism, Judaism, and Islam. The religions of prehistoric Middle Eastern and Mediterranean peoples, ancient and present tribal faiths, and modern sectarian and cultic movements are also discussed in detail.
Philosophy of Religion
The Abrahamic religions (Christianity, Islam, and Judaism) will be the main topic of discussion in this course because they have similar views on the nature and function of God.
Associate in Religion Common Path
Minister
You acquire a solid biblical foundation and ministry leadership when you study an associate in religion or theology program, making you qualified to work as a pastor or associate pastor of a church. While many churches demand more seminary training, many do not, especially if you work with young people and exhibit Bible exegesis and teaching talents.
When you finish your bachelor's degree or seminary studies, other churches might recruit you temporarily.
Average Annual Salary: $70,000
---
Missionary
Thousands of missionaries are dispatched by denominations and individual churches to domestic and foreign locations to spread the gospel and assist people in various ways. You can fulfill this role with an associate's degree in religion, which will give you the fundamental biblical training and general studies courses you need.
Many denominations, such as the International Missions Board (IMB) of the Southern Baptist Convention, will offer further training in particular areas before sending you to the field, even though most have no formal educational requirements.
Average Annual Salary: $44,855
---
Social Worker
There are many social workers that Christian churches employ to serve people. This includes pregnancy centers, food banks, and other organizations. If you are a compassionate person who wants to help in this capacity. Most social work positions do not require an advanced degree.
Average Annual Salary: $43,497

Necessary Skills for an Associate Degree in Religion
Open-mindedness
If you major in religion, you will undoubtedly experience times when a text, an argument, or your peers challenge your beliefs. However, the major calls for students who are receptive to hearing other people's opinions, even when they conflict with their own. You'll learn much more if you have an open mind and become a much better religion major in the long run.
Critical thinking skills
Critical thinking skills are a must for students majoring in religion. You need to be able to consider a wide range of subjects and how religion affects everything. There is seldom an easy or obvious solution in the field of religion; thus, as a major, you must be prepared to consider these many topics seriously.
Communication and public speaking skills
You'll also have a lot of smaller classes, which will force you to stand up more and communicate your views to professors and classmates in addition to your written work. The best religion majors are those who consider their words well before speaking but also have faith in their arguments as they are being made.
Strong reading and writing skills
Religion majors read many religious and nonreligious materials, and frequently, those works are either challenging to comprehend or have been translated from another language. The best religion majors are those with a method for reading and understanding those materials, as well as the ability to make clear, concise notes on what they've studied.
Additionally, writing is a common form of evaluation in the religion major, so you must be able to express your ideas succinctly and clearly in various papers, reading responses, and other assignments.
---

Frequently Asked Questions
Who hires graduates with an Associate in Religious Studies degree?

Employers of all stripes, including secular and religious ones, may prefer job candidates with degrees in religious studies. Schools, churches, nonprofits, human assistance agencies, counseling or crisis centers, and more are examples of potential employers.
Can I enter the Clergy with a Religious Studies degree?

Although the degree is not intended to prepare graduates for ordination, a religious studies degree may serve as the basic foundation for clergy service. Ordinarily, candidates for ordination must obtain a master's degree in divinity.
What is the difference between Theological and Religious Studies?

Theological studies address religion from within a particular faith, in contrast to religious studies, which often take a broad, unbiased look at world faiths. For instance, a theological studies degree program can equip its graduates to teach religion in a Catholic high school, but a religious studies degree can serve as a foundation for teaching a curriculum on global religions in a public school.
How useful is a Religious degree?

The study of religion can take students in many different ways, preparing them for graduate school or the workforce. Students are taught critical thinking and cross-cultural knowledge in religion departments. Many other professional domains have a strong demand for these skills.
How long does a Religion degree or an online Theology degree take?

Typically, it takes roughly two years to complete a 60-credit theology associate degree program. You will learn more about biblical and historical theology while delving into topics like ethics and philosophy in this study.

Make sure that you enroll in an online school with accreditation, such as from the Southern Association of Colleges & Schools Commission on Colleges and other accreditation boards.
Summary Points
Whatever your areas of interest—biblical studies, a career in ministry, or academic interest in various religious cultures and belief systems—an online religion degree can be a worthwhile personal and professional investment.
An associate degree in religious studies is best suited for students who want to become religious leaders.
If you want to focus on certain topics, you should pursue a degree in theology or ministry. However, if you want to study religion in general, consider enrolling in an online degree in religious studies.
---
Additional Resources: