Find Your Perfect School
Premium Schools is an advertising-supported site. Featured or trusted partner programs and all school search, finder, or match results are for schools that compensate us. This compensation does not influence our school rankings, resource guides, or other editorially-independent information published on this site.
How are online Associate's in Information Security degrees important? Let's count the ways! There are growing cases of breaches and cybersecurity mishaps; not a week goes by that you won't hear news or read articles about the latest cyber breach.
Hackers everywhere impose security risks, and even big companies with extensive network security like Equifax, Yahoo, and Marriott International have fallen victim to cyber attacks and security breaches.

The non-stop barrage of cyber threats affects organizations and businesses that play pivotal roles in our daily lives. According to an FBI report, cybercrime cost the country approximately $3.5 billion in total losses in 2019—and that's just what's known. As a result, more and more Americans fear their safety on the internet.
Quick audio summary:
---
Quick Summarization:
Many universities and colleges have created new degree programs in InfoSec and cyber security in response to growing security threats concerns among organizations, government agencies, and individuals. Students interested in computer security should think about getting an online associate in cybersecurity or an InfoSec degree. When you begin an associate's degree program in InfoSec, you understand computer systems and how they work. You will also learn about operating systems, programming, and networking techniques. Many programs will also teach you how information systems are compromised through viruses, hacking, and other cyber attacks.
---
METHODOLOGY
Information Technology plays an indispensable role in ensuring the safety and confidentiality of critical data. With a top-rated Information Technology associate program, students gain the knowledge and skills that enable them to become effective, well-performing professionals in this important field.
The best Associate's in Information Technology programs in the United States, particularly those delivered online, are within your reach! We list the top-rated colleges offering the programs with these distinctive features:
Fully or partial online learning format that emphasizes convenient and flexible attendance for students,
A comprehensive Information Security coursework delivered in the same quality as traditional or brick-and-mortar programs,
Faculty or teaching personnel consisting of experienced professionals with impressive credentials,
A robust learning management system that provides ease of access to online students,
A dedicated student service team or department that assists future Information Technology professionals as they strive to excel academically for entry-level professional practice,
Numerous tools and resources that online program students are able to access or utilize as needed,
Approving reviews and rankings from scholastic sources, students and alumni,
Proper accreditation from Information Security educational associations and similar organizations.
Check out our Methodology to learn more about our Information Security online associate school rankings.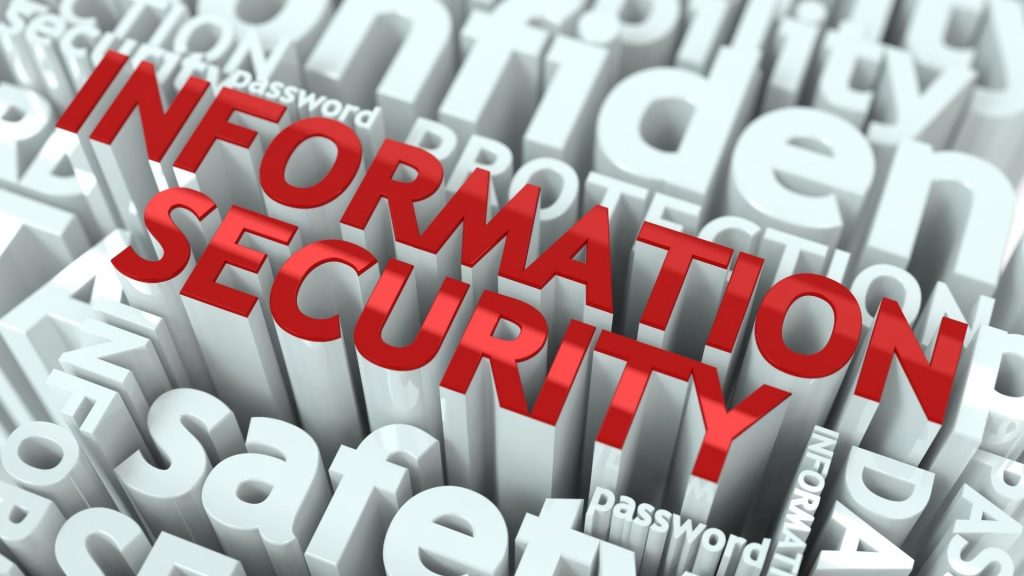 Best Online Associates in Information Security Degrees
Franklin University
Franklin University, a well-known institution offering dozens of online courses, provides a 100% online Associate of Science in Cybersecurity. Admission requirements include a high school diploma. The cybersecurity degree is famous for providing unique and diverse learning methods that attract non-traditional learners to advance their IT professional skills.
Franklin's AS in Cybersecurity program uses a 360 perspective cyber information security curriculum to prepare students to protect sensitive information and ensure safety and privacy for their future clients. The online InfoSec program introduces students to the basics of computer science, security information systems, information technology, and web design.
The program also includes general education courses that will help students develop critical skills such as math, science, social behavior, arts & humanities, and English composition. Furthermore, the school is known as the Center of Academic Excellence in Cyber Defense through 2024 because of its advanced bachelor's degree in cyber security.
---
Ivy Tech Community College
Ivy Tech Community College is best known for its vast selection of financial aid and lowest tuition rate. Ivy Tech provides an Accelerated Associate of Applied Science and Associate of Science in Cyber Security/Info Assurance degree recognized by the National Security Agency and Department of Defense intended for students who want to earn a bachelor's degree in a 4-year university.
Admission requirements include a high school diploma. This online cybersecurity associate degree helps students build a strong foundation in computer system administration and fixing security threats that will allow them to work in jobs related to information assurance and computer and network security.
Ivy Tech's online programs in InfoSec also provide a tailored curriculum for students currently employed in the computer science industry and students with advanced knowledge in computer forensics. Most of these students need a more specific understanding of cyber information and advanced courses in cyber security.
---
Central Texas College
One of the most known community colleges for online learning is Central Texas College. CTC offers an extensive online learning curriculum for Associate of Applied Science in Cyber Defense and Information Assurance. Admission requirements include a high school diploma.
The program provides a thorough introduction to InfoSec to assist students in developing reliable network security to prevent fraud, loss of data, and identity theft. The information assurance emphasizes network infrastructure and ethical hacking for students to understand how hackers work and avoid any security attacks.
CTC is committed to providing online students with the same high-quality degree as on-campus students, including qualified instructors who interact with students online. Students will benefit from fully online tutoring that is included with your tuition and a flexible learning schedule that allows them to complete their associate's degree in cybersecurity while still meeting their other obligations.
---
Minnesota State College Southeast
Minnesota State College Southeast is a community college with vast online courses. This community and technical college delivers a unique online Associate of Applied Science degree in Cyber and Information Security program. Admission requirements include a high school diploma. The cyber and information security program guides students to a strong computer and network security foundation to be competitive in the rewarding careers of cyber security.
The program offers courses with a highly-regarded and hands-on approach to InfoSec to allow graduates to help businesses and organizations protect their sensitive data from cyber threats through security software.
According to the community college advisory board, the major core courses in the cyber security program will also use sector-specific certification standards while actively guiding class and curriculum advancement. Students will learn how to use operating system mechanisms and configure infrastructure server roles. Students will also create technical artifacts and investigate ethical issues related to cybersecurity.
Students will become acquainted with the different components of the criminal justice system in addition to cyber security and digital forensics and computer and electronic forensics. Students will learn how to gather and store evidence, how to write effectively, how to communicate effectively with others, how to present and testify in court, and how to work with criminal justice agencies.
---
Bismarck State College
Bismarck State College is a comprehensive community college that offers an associate degree in cybersecurity. Bismarck's Associate of Applied Science in Cybersecurity & Computer Networks is a program offered online using a comprehensive online program that combines system administration fundamentals with fundamental cyber security concepts.
The AAS degree teaches students to install security software and manage and secure operating systems and computer networks. Students will gain real-world cyber security experience through hands-on labs and experiments.
This community college has an excellent staff of cybersecurity professionals for their online cyber security degree that encourages students to learn about security concepts and technologies. Online students can participate in live online classes with on-campus students, where they can interact with them in real-time. There is also an asynchronous learn-at-your-own-pace option in which students watch recorded sessions on their own time.
---
University of Phoenix
The International Council of E-Commerce Consultants and the University of Phoenix have collaborated to offer an Associate of Science in Cybersecurity degree that includes elective courses that align with three EC-Council certification exams:
Certified Network Defender (CND)
Certified Ethical Hacker (CEH)
Certified Secure Computer User (CSCU).
The associate's degree in cybersecurity focuses on academic excellence by developing the theoretical, legal, practical, and ethical hacking skills required to maintain security on mission-critical networking and server systems. In addition to major courses, the program also teaches students general education classes in communication, math, and writing.
Furthermore, the school ensures that students pay a single flat rate from enrollment until they graduate. Students have access to a support team that is available up to 20 hours a day, five days a week.
---
Lake Superior College
Lake Superior College is a community college that offers an exciting online AAS in Network Administrator & Cybersecurity program recognized by the National Cyber League. The program helps interested students become certified in various fields of network security. The community college is known for encouraging cyber security students to earn certifications in CompTIA, Microsoft MCP, Cisco Certified Network Associate, or EC-Council Certified Ethical Hacker (CEH).
Students learn practical concepts such as hardware support skills, server and network engineer skills, and security fundamentals. They will also learn to provide technical support for computer networks and operating systems in business settings.
The Cyber Security Center at LSC offers various system security and information assurance services to local businesses and the general public. The LSC Cyber Security Center provides students with hands-on learning opportunities through cybersecurity partnerships. LSC is one of the most affordable online cyber security degree programs and one of the best online colleges for ROI. The school also provides plenty of financial aid opportunities.
---
North Central Texas College
NCTC is a community college that offers an online/hybrid AAS in Cybersecurity program tailored for working professionals in cybersecurity and information technology. The course will cover operating system security, firewalls, network security, computer forensics, digital forensics, and security evaluation and auditing.
In addition to cyber security courses, NCTC also teaches students general education courses, such as business writing and art appreciation, which will become advantageous in the workplace. The cyber and InfoSec courses teach students how to work effectively in groups, describe the cyber threat landscape, and identify corrective action for network threats.
The comprehensive study of cyber defense education will be delivered entirely online. Working students can benefit from this format as they pursue careers in cybersecurity. This academic path is an excellent first step for students who want to transfer to a four-year institution. Furthermore, NCTC provides various financial aid opportunities to their adult learners.
---
St Louis Community College
St. Louis Community College provides an online associate's degree in Cybersecurity with the most financial aid available for students. This program is also offered in a hybrid format. The AAS cybersecurity program, provided through the Business, Management, and Technology colleges, prepare students and working professionals for entry-level positions in information assurance. Students will learn how to plan, implement, upgrade, and monitor security measures.
The staff of cybersecurity professionals of the school also teaches students the depths of InfoSec computer architecture, programming and systems analysis, networking, and cryptography are among the courses offered in the associate program. Security system design, applicable law and regulations, risk assessment, and policy analysis are also topics of interest. Students may also learn investigation and troubleshooting techniques. They also learn how to respond to computer security attacks and viruses.
---
North Vista College
North Vista College in the Alamo Colleges District is one of the few community colleges with award-winning programs in online associate degrees in InfoSec and cyber security that bridges students to the National Cyber League.
The online AAS in Information Assurance & Cyber Security at the institution prepares students to design, implement, and secure security networks. Major cyber security courses include information security management, basic administration, upgrading, networking and security, and application installation.
Students also learn about overall InfoSec management processes, focusing on hands-on skills in the following areas:
Security technologies
Security policy design and management
Products and solutions
VPN and AAQN implementation using routers and firewalls
North Vista College also guide students in obtaining financial aid to lessen education cost.
Licensing or Industry Certifications You Need
When applying for cyber security or InfoSec assurance jobs, certifications and licenses will demonstrate your qualifications. Your certificate will be determined by your field of study and the type of job you seek. Here are some noteworthy alternatives:
CISM is concerned with the information security management, development, and oversight of InfoSec systems in enterprise-level applications. The CISM certification validates your advanced and proven skills in security risk management, program development and management, governance, and incident management and response. To obtain this certification, you must agree to the ISACA code of ethics, pass the CISM exam, and gain at least five years of InfoSec work experience. After passing your licensing exam, you must apply for CISM certification.
The EC–Council Certified Ethical Hacker Training Program teaches you to build strong security systems by identifying their flaws. Ethical hacking allows you to specify an organization's IT vulnerabilities and strategies for closing security gaps. This course covers the five phases of ethical hacking: reconnaissance, gaining access, enumeration, maintaining access and covering your tracks, and the most recent and prevalent security domains and 340 attack technologies. To obtain your certification, you must pass a Certified Ethical Hacker exam.
For students serious about a career in InfoSec, the CISSP is highly recommended. To obtain this certification, you must pass an exam covering eight topics: communications and network security, security and risk management, security engineering, asset security, security operations, identity and access management, security assessment and testing, and software development security. This exhaustive exam will take approximately six hours to complete.
CompTIA Security+ certification validates your knowledge of threat management, network infrastructure, cryptography, identity management, network access control, and security infrastructure. The United States has also approved this credential. Defense Department You must have at least two years of experience in IT administration and have already earned Comp TIA's Network+ credential to obtain the Security+ certification. CompTIA Security+ offers free practice tests.
The GSEC certification validates your real-world technical skills and knowledge of InfoSec. This certification covers topics such as recognizing and preventing common and wireless attacks, DNS, authentication, ICMP, IPv6, cryptography fundamentals, and network protocols. To obtain the GSEC, you must pass a 5-hour proctored exam.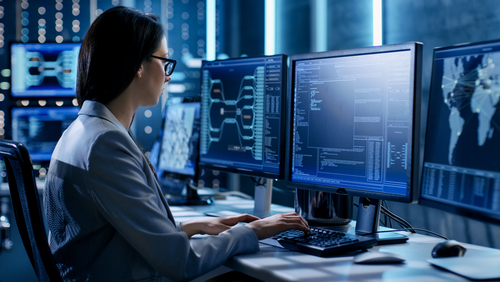 Skills Every InfoSec and Cybersecurity Professional Should Possess
Problem-Solving Skills
Problem-solving will be essential in your day-to-day work as a cyber security professional. Those in the field must devise novel approaches to tackling and addressing complex InfoSec challenges across many existing and emerging technologies and digital environments.
Technical Aptitude
Cybersecurity is a technology-focused field: you will most likely be tasked with maintaining, troubleshooting, and updating InfoSec systems, implementing continuous network monitoring, and providing real-time security solutions. Being technologically savvy is required to carry out the daily tasks of cybersecurity professionals.
Knowledge of Security Across Various Internet Platforms
Cybersecurity and InfoSec aren't just about computers: you'll need to be comfortable dealing with different computer systems, cloud networks, operating systems, mobile devices, and wireless networks – and stay up to date on advancements in the area.
Attention to Detail
To effectively detect vulnerabilities and risks, you must be highly vigilant and detail-oriented. You'll be in charge of continuous network monitoring and will need to be able to quickly identify issues and devise real-time security solutions to address them.
Communication Skills
As a cybersecurity specialist, you'll be collaborating with people in other roles and departments, so it's critical that you effectively communicate and explain your findings, concerns, and solutions to others. It is crucial to be able to speak clearly and concisely about cybersecurity strategy and policy and convey technical information to people with varying levels of technical comprehension.
Fundamental Computer or Digital Forensics Skills
Digital forensics and cybersecurity are distinct fields. However, they are closely related. An educational background in digital forensics will help you thrive in your cybersecurity career. To prevent security attacks and protect organizations' digital assets, you must first understand what will happen if your efforts fail and how you can recover compromised data. For this reason, most cybersecurity degree programs will include one forensic technology component.
A Desire to Learn
Cybersecurity, like any other technical field, is rapidly evolving. Professionals must stay up to date on best practices and emerging industry trends. You must always learn and self-educate – both on and off the clock.
An Understanding of Network Security AND Hacking
To better defend an organization's network and infrastructure, you must first understand how they can be manipulated – which is why most cybersecurity experts must learn how to "ethically hack." Basically, you must have the same skills as a hacker to truly comprehend how a system can be compromised and, in turn, create effective solutions for deterring these attacks.
Collaboration
The IT team does not work in isolation in an organization that values a security-focused culture. You will collaborate with your IT peers or coworkers from other departments to solve security issues. According to a CompUSA survey, half of the business and IT executives polled ranked teamwork as a top skill.
Project Management
InfoSec professionals must have project management skills to do their jobs now and in the future. Understanding how to better coordinate with stakeholders, obtaining resources from sponsors, and learning how to get things funded are all essential skills for any future InfoSec or cyber security leader to master. Knowing how to communicate effectively, write a business case, and sequence activities are highly transferable skills within and outside the InfoSec profession.
Paying For Your Online Associate's Degree in InfoSec or Cybersecurity
Community college associate degrees are the most affordable form of higher education in the United States. They are especially affordable if you live in the school's state. Financial aid from the government, such as federal grants, will cover nearly all tuition costs. You should apply for any scholarships offered by your community college, high school, local organizations, or the state.
If those do not cover your expenses, your next best option will be federally subsidized student loans. These are far superior to private student loans. For one thing, interest rates are lower and fluctuate less. Federal loans are also very flexible in repayment plans, so if you find yourself in difficult financial circumstances after graduation, federally subsidized loans give you much leeway in how you repay them.
Private student loans are the final option to consider. Taking these out isn't the worst thing in the world, but you should keep your privately held student debt to a minimum because the alternatives are much better.
What Graduates of Online Associate in Cybersecurity and Information Security Need To Know
While completing an associate degree will help you become more competitive in the job market, it would also help if you add real-world experience to your resume. An intermediate-level security analyst position typically requires several years of work experience in technical security, though some companies will acknowledge experience in a computer-related profession. On-the-job experience shows potential employers that candidates understand how to apply their knowledge in real-world situations, making hiring the candidate more practical.
A key component of on-the-job experience in cybersecurity is focused on staying up to date on newly emerging technologies and practices, as is the case with most careers in the tech sector. These advancements can range from cutting-edge firewall systems to new incident response methodologies. Knowing about these developments can help information security analysts gain professional experience in staying one step ahead of potential security breaches.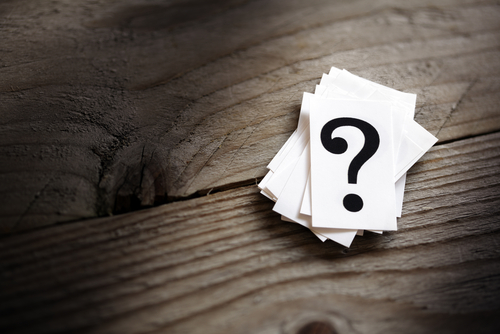 Frequently Asked Questions
Why an associate in Cybersecurity or InfoSec?
Earning an online associate in cybersecurity or an InfoSec degree is one of the most efficient and effective ways to break into InfoSec. An associate in InfoSec and cybersecurity degree is a level of education between a high school diploma and a bachelor's degree. It is the suggested degree level for students who want a comprehensive education but don't want to spend more money or time in college than necessary. Although many employers accept an associate degree as a minimum, some jobs require more education and training. In any case, the associate degree is a good training program and an excellent preparation for the bachelor's degree.
How long do associate degree programs in InfoSec and cyber security take?
An associate degree is a two-year program if you take a full course load. If you attend part-time, it may take twice as long, but there are a few ways to cut the time down.
How much does an online cybersecurity degree program cost?
The cost of a cybersecurity associate's degree will vary depending on several factors, including the school, whether you study online or hybrid, and the length of the program. Tuition for an associate's degree is typically less than that of a bachelor's degree because less time is spent studying. Tuition fees should range between $5,000 and $20,000 over two years.
In addition to tuition, you must consider other expenses such as learning materials, application, and administration fees.
Will the university I attend matter and prepare me for an Information Security Job?
Because online associate degrees in InfoSec and cyber security are still in their infancy, prospective online students must exercise caution when selecting a university. They must ensure that the InfoSec curriculum has been carefully designed with input from InfoSec practitioners, national and local stakeholders, and industry thought leaders. Enrolling in the best programs will prepare students for lifelong learning and subdue adversaries with tactical and theoretical perspectives.
What's next for Associate in Cybersecurity degree holders?
Although an associate degree is sufficient for an InfoSec job, some employers prefer to hire applicants with a higher degree. A bachelor's degree in InfoSec and assurance or cyber security is the next educational step for an associate degree holder. Earning a bachelor's degree will increase your employment and earning potential in InfoSec.
Is getting an associate degree in cyber security at community colleges worth it?
Cyber security is expected to grow rapidly over the next decade. Cyber security jobs typically have high starting salaries, room for advancement, a high level of job security, and many exciting job opportunities.
However, working in cyber security can be stressful at times. After all, you are entrusted with a great deal of sensitive and private information. You will navigate situations that will significantly impact many people's lives. The flip side is that you get to help protect the privacy of many people. Having this positive impact can lead to a rewarding career in cyber security.
Key Takeaways
These days, businesses, organizations, and governments get threats of parties dismantling information systems and disrupting the ways information is relayed or transmitted. An effective way to reduce or dissolve those threats is through education and training in Infomation Security—the core expertise of professionals who have earned a degree in the field.
As the program is relatively new, students have limited options of InfoSec degrees at their disposal. However, it may be offered by a top-rated technical college or community college in your area as an online learning program—which can be a godsend for students seeking to explore the field and propel their careers forward!
It is crucial to enroll in no less than the best programs taught by reputable professionals in your favorite community and technical college.