Find Your Perfect School
Premium Schools is an advertising-supported site. Featured or trusted partner programs and all school search, finder, or match results are for schools that compensate us. This compensation does not influence our school rankings, resource guides, or other editorially-independent information published on this site.
Public safety is what concerns most people. And regardless of a state's crime rates, the demand for law enforcement professionals will always remain strong. If you've been dreaming about becoming a law enforcement officer, an associate degree in the field will be of help.
Prospective students must choose a suitable program and follow an educational route that matches their aspirations to secure a meaningful profession.
Quick audio summary:
---
Quick Summarization:
A law enforcement associate degree gives the knowledge and abilities necessary for a successful law enforcement job. While there are plenty of degrees you can obtain to have a position in law enforcement, nothing beats the advantages of criminal justice degrees. The field comprises a comprehensive system of municipal, state, and federal government agencies. While law territories and techniques differ, all law enforcement agencies have the same overarching goal: to maintain public order and safety, enforce the law, and detect and investigate illegal activities.
---
Methodology
Suggestive of a complex discipline that involves high-risk situations, Law Enforcement isn't for everyone. If you're interested in ultimately pursuing a career in this, however, earning an associate degree online to familiarize the nuts and bolts of the field makes sense!
Our list of the online colleges and associate programs in Law Enforcement stands out because of these features:
Flexible and convenient Law Enforcement classes delivered in 100% online or hybrid formats,
Associate-level Law Enforcement curricula that ensure students' readiness for the bachelor's program, and emphasize the relevant policies and practices in workplace settings where they apply,
Reliable Online Learning Systems and platforms that provide easy access to support services and a variety of online study resources,
Online instructors that are themselves authorities in Law Enforcement or widely knowledgeable in the field,
Financial aid options for online students seeking assistance to fund their Law Enforcement associate degree,
Proper accreditation from agencies that govern the rules for academic excellence in Online Associate in Law Enforcement and similar academic programs,
Favorable reviews from expert resources and academic resources.
For an in-depth view of our selection process, please read our Methodology page.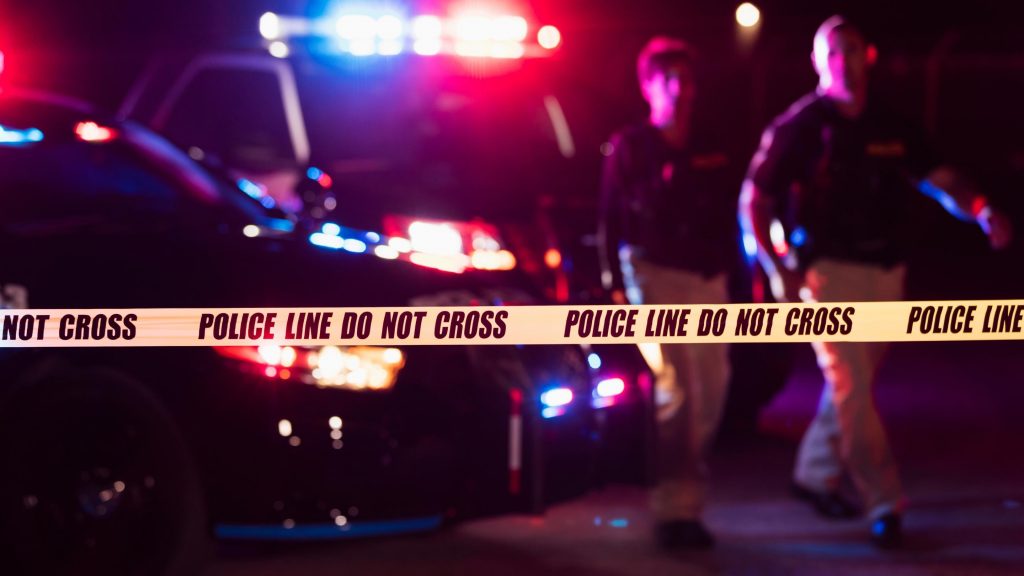 9 Best Online Associates in Law Enforcement Degrees
LeTourneau University
This school is included in many online school rankings. LeTourneau University is regarded as having one of the best online criminal justice programs. This online Associate Degree in Criminal Justice program is for students who want a well-rounded general education but aren't quite ready to commit to a bachelor's degree program.
This curriculum not only increases your understanding of the criminal justice system; it also equips you with criminal behavior knowledge to help you succeed in a field that is always in need of highly qualified individuals who are morally upright.
Because this is an accelerated criminal justice associate degree program, each class is separated into three five-week pieces. This allows students to concentrate on fewer subjects and build a course plan that fits their needs. Students will take the following classes:
Homeland security
Criminal Justice System
Justice and human rights
Criminal law
Terrorism
Counter-terrorism
---
Saint Leo University
Saint Leo University is a catholic university that uses catholic principles to develop leaders who share this moral code of conduct. The institution provides an entirely online Associate in Arts in Criminal Justice degree program. Students will be able to identify several ways in which they may help make their communities safer. The curriculum includes courses in:
Criminal Justice System
Criminal Justice Ethics
Substantive Criminal Law
Introduction to Homeland Defense
Introduction to Crime Scene Investigation
As mentioned in journals such as Military Advanced Education, Saint Leo prides itself on being one of the most military-friendly options for active-duty military members. The school's criminal justice associate degree program includes a variety of hands-on learning experiences, such as role-playing in courtroom assignments, criminal justice field placements, and professional development opportunities. This could involve attending the Pasco Hernando Police Academy or interning with the US Secret Service.
---
Penn State World Campus
Penn State World Campus provides a fully online 64-credit hour Criminal Justice associate's degree program. Students must comply with the requirements of the rigorous curriculum that covers a wide range of topics in the criminal justice system profession, including:
Introduction to Criminal Justice
Courts and the Prosecution Process
Policing in America
Interpersonal Communication
Physical Conditioning
First Aid and CPR
The criminal justice program provides students with historical context for both the adult criminal justice and juvenile justice systems. Students will also learn about the policy side of the field and behavioral science, bias, gender, and race, among other topics. Students interested in transferring to Penn State's bachelor of science in law enforcement can benefit significantly from this criminal justice curriculum.
---
Northwest College
Students in need of financial aid can significantly benefit from Northwest College. This school awards more than $5 million in grants and scholarships each year. And on top of that, NWC offers quality online degree programs in Criminal Justice: an Associate in Applied Science for those seeking immediate entry-level employment and an Associate in Arts for those planning to transfer to a bachelor's program. The AAS and AA both require 60 credits in classes, including:
Emergency Management
Criminal Justice
Criminal Justice Ethics
Sociological Principles
However, if you choose the AA in Criminal Justice degree, you need to know that there's an additional need for foreign language study. This course aims to meet Humanities and Comparative Cultural Awareness general education requirements.
---
Bismarck State College
Bismarck State College provides a criminal justice associate's degree program specifically designed for students who plan to transfer to a four-year university after associate degree graduation. This degree can be completed entirely online, providing students with great flexibility. This program stands out because it focuses on human behavior from the perspectives of psychology and sociology. Concentrations include the following:
Homeland Security
Criminal Court System
Law enforcement
Corrections
They expect prospective students to arrive with a strong sense of self and self-esteem, communication skills, curiosity, discretion, and initiative, among other qualities that will help students excel in criminal justice fields. Bismarck has collaborations with numerous post-secondary institutions of higher learning both within and outside of the North Dakota system.
---
Campbell University
Campbell University has an Associate of Arts in Criminal Justice program that can be completed online. This course of study provides a foundation in the field, covering topics such as criminology, courts and procedures, correctional philosophies, ethics in government, criminal law, and more. This criminal justice degree requires a minimum of 62 credit hours to be completed, which includes core courses in:
Introduction to Criminal Justice
Criminal Law
Correctional Philosophies And Issues
Introduction to Law Enforcement
Campbell University is a Christian institution, so students must take an introduction to Christianity class as part of their general education requirements. The associate in criminal justice online classes are scheduled for eight weeks.
---
Mesa Community College
Mesa Community College provides an entirely online Associates in Applied Science in Administration of Justice Studies degree. This program takes an interdisciplinary approach and is tailored to students who plan to transfer to four-year colleges after graduation. The complete curriculum is 62-68 credit hours long, with limited electives such as:
Domestic Violence
Constitutional Law
Introduction to Social Work
Rules of Evidence
Computer Applications in Justice Studies
Criminal Investigation I
Court Systems
Graduates of the program can quickly obtain entry-level law enforcement positions upon completion of the program or enter a relevant four-year degree program.
---
University of Maine at Fort Kent
The University of Maine at Fort Kent delivers an Associate in General Studies – Criminal Justice concentration that is regarded as one of the best online. There are numerous law enforcement careers, and this program does its best to expose students to all of them and equip them with the knowledge to determine which is best for their individual academic and career goals.
Coursework evaluation can take many forms, including written quizzes, oral assignments, and exams. The following are some of the criminal justice course prerequisites
Criminology
Constitutional Law
Introduction to Forensic Science
Principles of Investigation
Introduction to Criminal Justice
Criminalistics
---
Surry Community College
Surry Community College provides an AAS in Criminal Justice Technology online. Students become acquainted with the fundamentals of the American criminal justice system while emphasizing technology. The course covers state, local, and federal judicial systems, corrections, security, and law enforcement.
Students will investigate the role of law enforcement in communities. Other field-related topics that will be covered include in-depth communications, much of which will involve technology and computers, counseling, and governmental concepts. Other curriculum highlights include:
Criminology
Criminal and constitutional law
Ethics
Investigative principles
Community relations
---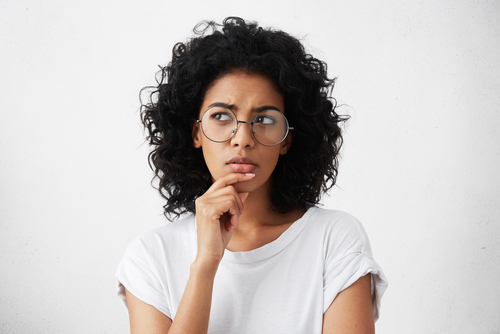 What Law Enforcement and Criminal Justice Students Should Know
A criminal justice degree online can open many doors. There are several approaches to this course of study, as some programs prepare students for immediate employment, while others prepare students to transfer to a four-year degree pathway and continue learning.
An online criminal justice associate degree program is sometimes used as a low-cost entry point into the bachelor's program. Some students want to get a bachelor's degree but don't want to pay for a four-year college or university. Instead, they begin with a program at a community college to pay community college prices.
What To Expect From Associate in Law Enforcement and Criminal Justice Programs
Criminal Justice Courses
Psychology of Criminal Behavior
This course investigates the various psychological influences on criminal behavior. Students may also study specific groups of people, such as those suffering from mental illnesses or struggling with substance abuse.
Correctional Process
This course teaches students about the correctional process, including correctional institution operations, correctional paths, and correctional theories. They also investigate field issues and the effects of rehabilitation on offenders.
Sociology of Deviance
Students in this course investigate sociological theories of deviance from both historical and contemporary perspectives. Learners explore the causes of crime and the various social interpretations of criminal behavior.
Policing in the United States
This criminal justice course teaches students about the history, functions, and structures of American policing. Students also examine the profession's changes and challenges.
Justice System
Students in this course study the justice system, including its history, departments, and processes. They examine the system's problems, its ability to respond to crimes, and how it serves victims and the community.
Duration
Associate programs in criminal justice typically last two years. Students complete 60 credits of coursework that provides a foundational understanding of theoretical and practical criminal justice issues. Some classes require students to consider the history and effectiveness of legal and correctional institutions in the United States, while others teach students the real-world skills necessary for entry-level criminal justice jobs.
Admission Requirements
A high school diploma or a passing grade on the GED test is usually all that is required for admission to an online associate in criminology program. More requirements, such as college entrance exam scores and college application essays, may be included in competitive programs. Some programs may even require specific course prerequisites and a minimum GPA.
Prospective students are usually required to submit official transcripts and letters of recommendation as part of their application package. Resumes may also be necessary, resulting in transfer credits from schools that give credit for life and work experience.
Online students may also be required to meet technical requirements to access course materials and submit their work correctly.
Career Outlook
As with many professions, the salary of a criminal justice associate's degree varies greatly. The pay is determined by the position you hold in the field.
The Bureau of Labor Statistics also predicts that the number of jobs will grow steadily through 2031. During that time, employment among police officers and detectives is expected to rise by 3%.
Meanwhile, social and human service assistants are expected to grow by a whopping 17%, a much faster rate than expected for other occupations. Other rapidly expanding careers include cybercrime investigation, mental health counseling, and gambling surveillance.
---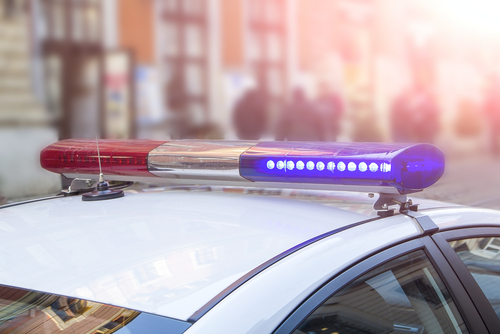 Careers for Associate in Law Enforcement and Criminal Justice
Correctional Officers and Bailiffs
Correctional officers and bailiffs design and oversee probation programs for lawbreakers. They connect offenders with various services, assess their progress, and provide courts and law enforcement with progress and completion reports. Associate in criminal justice graduates may need to complete a state or federal training program to qualify for employment.
While the Bureau of Labor Statistics sees a decline in job growth, job openings will reach 42,200 throughout the decade.
Median Annual Salary: $47,920
Drugs, Behavior, and Mental Health Counselors
Individuals suffering from substance abuse, mental illness, or behavioral disorders can seek help from these criminal justice professionals. They educate and support individuals, develop treatment and management plans, and connect them with resources and services. Professionals may require additional training and certification to be hired.
According to BLS, employment in this law enforcement field will grow 22% from 2021 to 2031.
Private Detectives and Investigators
Private detectives and investigators specialize in conducting investigations for individuals and businesses. They may conduct surveillance, look for missing people, or look for information in public records. Private detectives and investigators must ensure that their work does not interfere with police operations and complies with investigative and privacy laws.
According to BLS, employment in this career will grow 6% from 2021 to 2031.
Median Annual Salary: $59,380
Security Guards and Gambling Surveillance Officers
These security and surveillance professionals patrol the premises, protect people and property, and monitor suspicious activity for organizations. They frequently use surveillance technology and may be required to notify law enforcement in an emergency. Security guards and gambling surveillance officers may need to complete a specialized training program for employment.
The BLS projects 3% job growth from 2021 to 2031.
Median Annual Salary: $31,470
Police, Detectives, and Criminal Investigators
Police officers and detectives investigate crimes, enforce laws, and respond to calls for help. These criminal justice professionals patrol their neighborhoods, look for suspicious activity, and make arrests. Police and detectives frequently specialize in specific types of crimes, and they may be required to complete an academy training program before being hired.
The BLS predicts that police officers, detectives, and investigators will have a 3% job growth from 2021 to 2031.
Median Annual Salary: $66,020
---
Skills of a Law Enforcement Officer
To be considered qualified as a law enforcement officer today, you must meet a set of requirements. In addition to the education requirements necessary in the field, the best law enforcement officers today employ a variety of soft skills. You should first consider the following skillsets.
Adaptability
Law enforcement is an exciting and frequently unpredictable profession. Every day is different, with new calls and cases arriving every hour. Officers in law enforcement must be adaptable and prepared for whatever comes their way.
They might be tasked with organizing a local marathon or parade one day. Another day, they might be assigned to assist with a homicide investigation. Challenges can arise in either situation.
In their daily roles, law enforcement officers must always be able to anticipate, adapt to, and overcome challenges.
Mental Agility
Officers of the law must be wise and prudent. They must be able to evaluate and comprehend their surroundings at all times and anticipate what is to come. Mental agility allows them to think quickly on their feet, which is especially useful in times of danger. While most law enforcement officers can predict a situation, they never truly know what will occur. They may only have seconds to react in life-threatening situations.
A good set of law enforcement skills includes the mental agility to think quickly and critically about situations and the ability to solve problems as they arise.
Integrity
Law enforcement officers who demonstrate integrity in their roles go above and beyond to keep their communities safe. They are the most trusted and respected public members.
Citizens will believe that they can approach the officer for assistance, speak with the officer about something they've witnessed, or believe that the officer has good values at the heart of everything they do. In light of recent events, demonstrating integrity as a law enforcement officer is one of the most beneficial things you can do.
Empathy and Compassion
You might be wondering what empathy and compassion have to do with law enforcement. The best police officers can see from every angle. They try to understand what someone on the other side is going through, whether they are victims or suspects of a crime or simply a local civilian in need of assistance.
Empathy and compassion assist law enforcement officers in developing trust and rapport within their community. It also contributes to the healing and positivity of otherwise traumatic situations.
Listening and Observation
Active listening and observation go hand in hand. You must be able to pay attention to others and effectively interpret their needs, just as you must develop an observing eye to notice the details around you. These will also be necessary for your success in law enforcement, whether you are solving a case or writing an investigative report.
The more detailed your listening and observation skills are, the better prepared you will be for your future career. Any law enforcement training you pursue will require you to listen and observe.
Effective Communication
Like those in the military, law enforcement professionals must communicate effectively with others. They must be proficient in both written and verbal communication.
People from all walks of life will seek your advice and counsel. The more effectively you communicate with them, the more the community will trust you and everything you do.
Conflict Resolution
Conflict is an unavoidable part of law enforcement work, with calls and arrests frequently involving some level of contention. However, if you are good at conflict resolution and can "keep the peace," you will do well in law enforcement.
---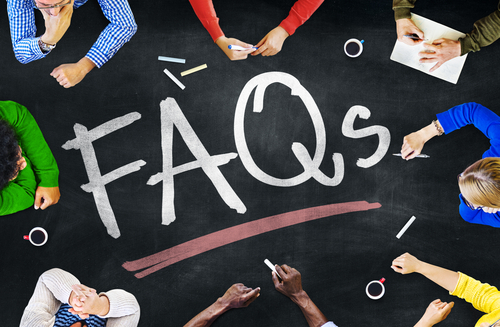 Frequently Asked Questions
What's the difference between Criminal Justice and Administration of Justice?
Administration of justice is similar to criminal justice, except that administration of justice programs prepare you for administrative positions in law enforcement, the public sector, investigations, and even the military.
Are Criminology and Criminal Justice the same thing?
The distinction between criminology and criminal justice is manifested in several ways: while criminal justice studies the law enforcement system and operations, criminology examines criminals' sociological and psychological behaviors to determine why they commit crimes.
What does the prevailing associate degree in Criminal Justice cost?
According to the US Department of Education, the average annual cost of a criminal justice associate degree is $21,141. With most schools offering two-year criminal justice programs, the average total cost for your associate degree is $42,282.
Is an Associate in Criminal Justice difficult?
A post-secondary degree, such as a criminal justice degree program, requires dedication, focus, organization, and drive. Students enrolled in online criminal justice programs must also demonstrate strong time management and self-discipline.
How do law enforcement and social workers work together?
Social workers frequently work to improve the relationship between law enforcement and civilians. Today's shifting ideas about police work may also lead to more social workers assisting law enforcement.
Key Takeaways
There are numerous branches of criminal justice from which to choose. The possibilities are endless, whether you prefer to conduct research at a desk or in the field. There are numerous opportunities in the criminal justice field. They can be found at all levels, including private, county, state, federal, and state.
A criminal justice degree program will get you well on your way to a successful career in law enforcement. Criminal justice careers include police officer, private security, criminal investigator, criminal profiler, correctional officer, drug enforcement officer, and more.
An online law enforcement degree will allow you to earn your degree through a distance learning program, providing convenience and flexibility to your schedule.
A career in law enforcement isn't easy; it's a no-no for the faint of heart! Depending on your task in the field, combating crime and making the world a better place can be mentally and physically taxing.
Earning an online associate degree is a great way to start your career. A criminal justice profession is admirable and an excellent way to give back to your community. You can earn your general education courses and focus on criminal justice!