Find Your Perfect School
Premium Schools is an advertising-supported site. Featured or trusted partner programs and all school search, finder, or match results are for schools that compensate us. This compensation does not influence our school rankings, resource guides, or other editorially-independent information published on this site.
A high school diploma will get you a job, but a college diploma will help you achieve your career goals. But have you considered what college degree might be ideal for you? Have you been hopping around from one major to the next? Have you lost sight of your academic aim because you want to build your route but don't know where to begin?
An online associate in Liberal Arts at a regionally accredited school may be suitable if you are unsure about your future path and are interested in various subjects and fields. An associate degree in Liberal Arts equips you with advanced communication and critical thinking abilities that can help you secure jobs or advance your career in various disciplines. You can also use a two-year Liberal Arts degree to transition into several bachelor's degree programs.
Quick audio summary:
---
Quick Summarization
A Liberal Arts degree's strength is its versatility. Liberal Arts offers a well-rounded education that prepares students for jobs in various disciplines, including communications and media and community and social service. Choosing a broad discipline such as Liberal Arts allows students to engage with multiple fields before deciding on a specialty. Despite the stigma that online programs originally carried, they have mainly shed those prejudices and are gaining regional accreditation, thanks partly to the fact that online programs are developed and taught by the same staff that teaches traditional on-campus courses.
---
Methodology
Often considered a generalist's choice, Liberal Arts degrees at the associate degree level give students some of the widest career options to pursue! An online associate degree also clears the path for a bachelor's program study, with which students can choose to specialize or concentrate on a specific field in Liberal Arts.
Selecting the online college to attend when pursuing an online Associate in Liberal Arts degree is a crucial step! Our list lets you in on some of the country's best-recognized colleges lauded for their well-rounded programs, with program characteristics that distinguish them from the rest:
100% web-based or hybrid classes, enabling students to schedule their attendance at their convenience.
Online coursework featuring core courses of a Liberal Arts degree, as well as general courses toward a bachelor's program or for career competence,
Seamless transfer to a bachelor's degree upon completion of the associate in Liberal Arts degree through Transfer Path or similar agreements with partner four-year colleges,
Online teaching staff composed of seasoned experts and professionals in the field of Liberal Arts,
Financial aid for Liberal Arts associate degree students seeking educational funding assistance,
A dependable Learning Management System featuring readily available online resources and technical support,
Official accreditation from academic agencies, demonstrating adherence to the academic standards set by the said agencies.
Glowing reviews from accredited resources and academic rankings, as well as positive feedback from students and alumni.
Please check out our Methodology page to learn about our program selection process.
---
9 Best Online Associates in Liberal Arts Degrees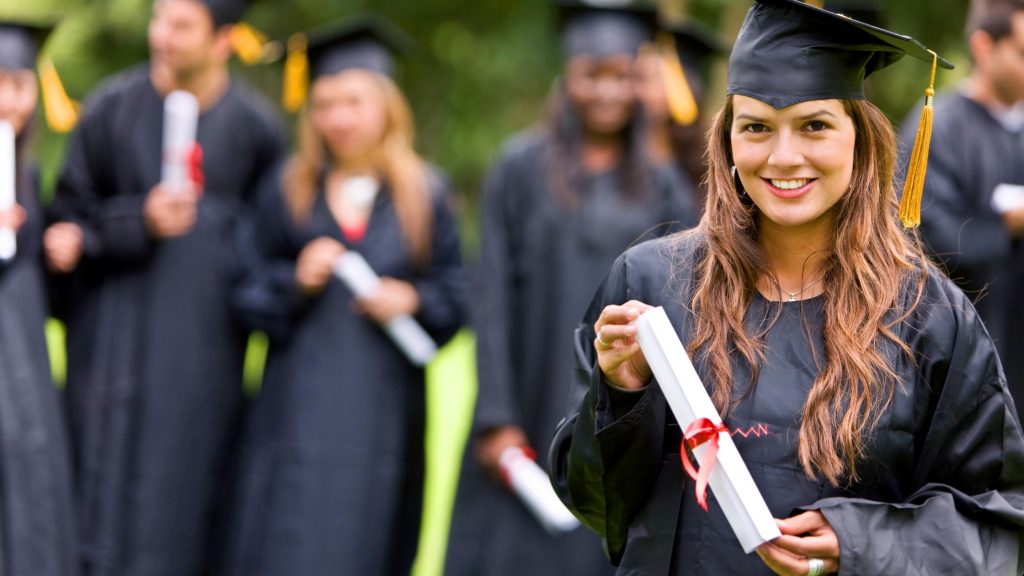 Southern New Hampshire University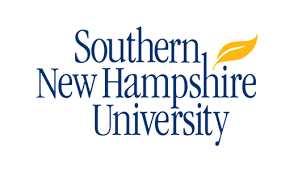 Southern New Hampshire University offers an affordable, fully online 60-credit Associate of Arts in Liberal Arts Degree, giving students a unique educational opportunity to enhance their skills, knowledge, and insights on various studies necessary in the 21st century.
SNHU also offers an online Success Strategies for Online Learning course highlighting different strategies to excel in an online learning environment. The program has five electives that allow students to explore social and behavioral sciences, humanities and history, science, technical programs, and math.
SNHU'S online Liberal Arts program may be the quickest way to a degree if you've already taken college courses elsewhere. You'll have completed all of your general education requirements by graduating. This means you can move on to a bachelor's degree program and dive right into your chosen major's concentrated courses.
---
Saint Leo University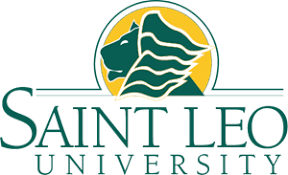 As one of the oldest Catholic schools in Florida, Saint Leo supports students of all faiths by providing affordable and career-relevant academics. Saint Leo's online Associate in Liberal Arts degree enhances students' skills to think critically and imaginatively, study the intricacies of human behavior, and comprehend the cultural ideals that drive countries. Online students take a common core of courses in the humanities, arts, public speaking, social sciences, natural sciences, religion, or philosophy.
Distance learners can complete an online program or combine the two by taking certain classes on campus. They will also have the opportunity to contribute to Saint Leo's literary magazine Sandhill Review and Empiricus: Sunshine Journal for Collaborative Undergraduate Research. Saint Leo's associate in Liberal Arts graduates can quickly transfer credits to a bachelor's degree program.
---
Las Positas College

Las Positas College offers several online learning degrees, including an online Associate of Arts in Liberal Arts and Sciences with six focus areas. This 60-credit Liberal Arts program is designed for students who want to thoroughly understand general education courses before enrolling in a bachelor's program.
LPC's Liberal Arts curriculum allows students to choose their coursework depending on their program. Students can study subjects like the history of modern design, digital imaging, and American arts and ideas as part of the arts and humanities emphasis. Candidates can also concentrate on business, computer science, social and behavioral science, language arts, and communication. Many classes are available online.
---
Excelsior College

Excelsior College prides itself on its online Associate in Science in Liberal Arts that embodies concise communication and clear comprehension abilities, critical thinking, historical awareness, and a respect for art and science. Furthermore, this online Liberal Arts degree combines your life experience with your educational ambitions by granting transfer credit for college courses, work experience, and military training.
This online Liberal Arts education comprises courses in art appreciation, philosophy, literature, political science, criminal justice, economics, biology, and more that will help students build a strong foundation and a flexible future. An associate in Liberal Arts degree capstone course will broaden your knowledge on your chosen degree path through academic writing, PowerPoint presentation, and a final project.
---
California University of Pennsylvania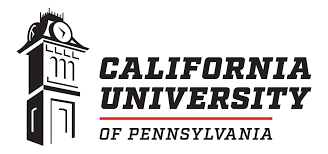 The California University of Pennsylvania provides flexible online associates in Liberal Arts degrees. Cal U's online Associate of Arts in Liberal Arts degree helps students establish a solid Liberal Arts knowledge and the necessary career skills to help them join the job market upon graduation. Students will learn from professional experts to develop new research, develop creative projects, and build solid backgrounds for scholarships in four-year universities.
The associate degree requires 60 credits with required major courses in humanities, natural sciences, and social sciences. Coursework will vary depending on the major they choose. Humanities will cover art, literature, music, philosophy, theater, and foreign language.
Natural Sciences include earth science, biology, chemistry, computer science, mathematics, physical science, environmental science, and physics. Social Sciences cover economics, geography, anthropology, criminal justice, history, psychology, political sciences, sociology, and social work.
---
Manor College

Manor College offers an online student-centered 60-61 credits Associate in Liberal Arts degree. The Liberal Arts program is designed to improve students' writing, reading, communication, science, and arithmetic skills and create a cultural literacy foundation. A faculty advisor and transfer counselor will work with you closely to ensure that your program of study is the best fit for your future academic and career goals.
Manor's online Liberal Arts associate degree includes history or political science, philosophy, religion, social sciences, and English electives. These electives and other required courses are taught by exceptional instructors dedicated to student academic success, allowing them to learn in a small, loving setting that is both challenging and engaging.
---
William Woods University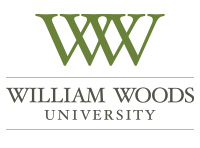 The online Associate in Liberal Arts degree from William Woods University introduces you to the university's strong general education program. It is designed to help you on your way to new employment and additional education as quickly as possible. This program can start a long-term relationship with some remarkable and unique mentors that will last long after completing your 61 credit hours and receiving your degree.
Fine and performing arts, communication, cultural diversity, ethical reasoning, historical views, natural science, and social science are all electives in this online Liberal Arts degree. Transfer courses that match general education goals will also be applied toward the degree. Placement testing for English Composition and Mathematics classes is available to students.
---
Faulkner University

Faulkner University provides an online Associate of Arts and Science degree in Liberal Arts, emphasizing reading, college-level writing, critical thinking, research, and a focus on science, math, or business. In addition, this online Liberal Arts degree can be finished faster than traditional programs, allowing you to start your career sooner.
Faulkner University's online Liberal Arts degree entails coursework in several topics, including cultural heritage, Christian literacy, mathematics and sciences, psychology, computer programming, ethics, public speaking, and English literature.
Students will develop critical thinking and problem-solving skills, a critical sense of their social location, and a knowledge of how social characteristics influence how organizations run by taking a diverse range of courses.
---
Brescia University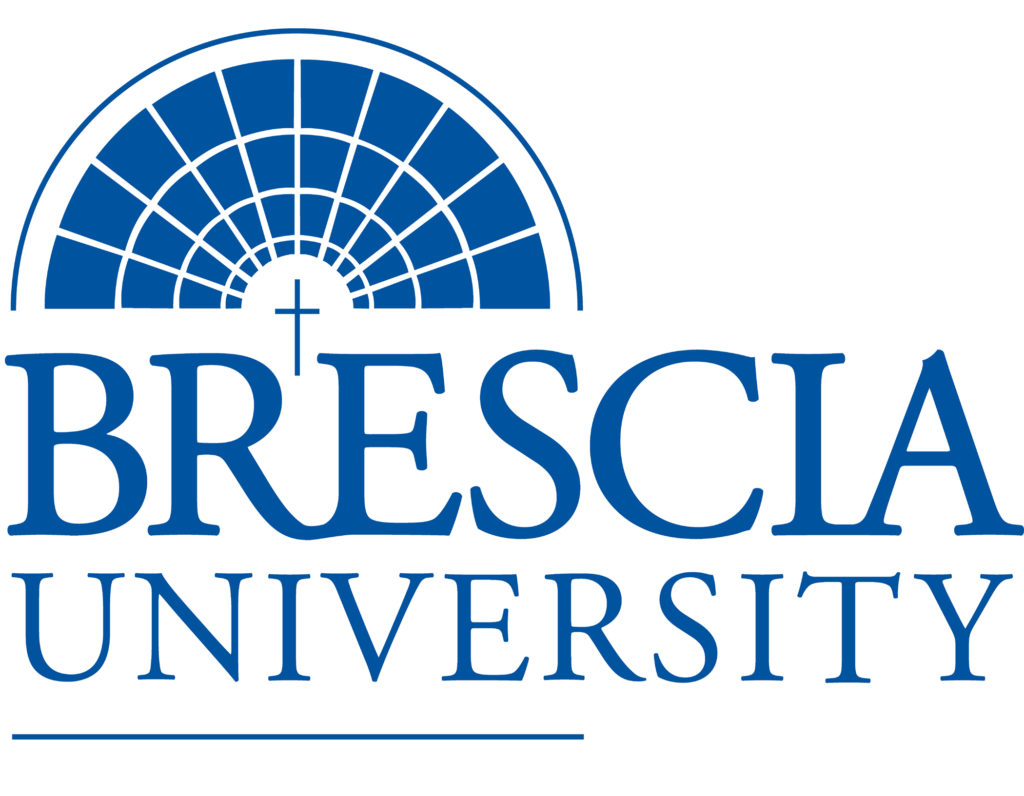 Brescia University provides an Associate of Arts in Liberal Arts degree that can be completed entirely online. Students will gain expertise in communication, literature, philosophy, natural science, social science, behavioral science, language, religion, fine arts, and arithmetic, among other topics within the Liberal Arts.
Students graduate with a strong foundation in general education requirements and components of other majors that they will need to continue their studies in other programs. Critical thinking, judgment, and communication skills will all increase.
This Liberal Arts degree might help students who aren't sure what major they want to pursue by introducing them to various study topics. The Liberal Arts associate degree credits transfer to any of Brescia's online bachelor's degree programs without difficulty.
---
What Liberal Arts Students Should Know
A Liberal Arts education will expose prospective students to various subjects, not simply those relevant to their degrees, to empower and prepare them to think critically, develop a sense of social responsibility, examine issues, and better understand the world. Courses in an associate degree in Liberal Arts assist students in becoming more well-rounded persons who can adapt to change and diversity.
A Liberal Arts education also has several advantages, the most prominent of which is that it is very appealing to future employers. Wouldn't you want someone who has proved their ability to communicate with good verbal and written skills before employing them? Wouldn't you like to hire someone who can think critically, examine problems, and solve them? You would, of course.
Liberal Arts students have transferable skills that may be used in several career paths, which is what a Liberal Arts education helps to provide. You will have shown that you can apply your knowledge and abilities in several situations, which allow you to work in diverse industries.
You will be an enticing candidate if you wish to continue your education by entering graduate school because you have already demonstrated your ability to learn a variety of courses.
Finally, an associate degree in Liberal Arts education prepares you for more than just getting a job or attaining a bachelor-level education. It assists you in preparing for life in an ever-changing world. You will gain not just a deeper awareness of the world around you but also the skills necessary to become a useful member of your community.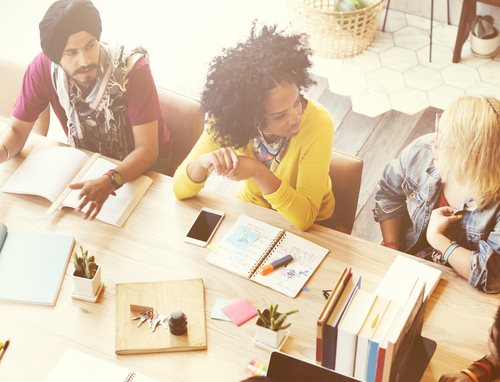 What Do Associate in Liberal Arts Programs Consist of?
Introduction to Humanities
This course introduces students to comprehension, terminology, and enjoyment of the visual arts in religious, historical, musical, literary, and philosophical settings.
Perspectives in the Humanities
This course looks at the purpose of art, literature, and philosophy throughout history, how themes reflect the societies that generated them, and how it continues to serve the community now.
Public Speaking
This Liberal Arts course will help students improve their abilities for various speaking circumstances, including organization and delivery skills. Voice, articulation, diction, and posture are evaluated and improved.
English Composition
This course emphasizes the fundamentals of undergraduate composition and writing as a process in narrative and analytical formats. Students will examine the value and potential of effective written communication in various personal and professional contexts and identify effective tactics through critically studying written works and their writing. This course prepares students for more sophisticated research analysis by connecting them to essential research pathways.
Applied Humanities
Students in this course can research and study works, collections, or periods in the humanities.
Perspectives in Liberal Arts
Humanities, Social Science, History, and Natural Science are the four general education lenses of academic inquiry. This Liberal Arts course uses these lenses to grasp relevant issues, differentiate opinion from research, and convey ideas. Develop an understanding of various points of view and how they affect the growth of a well-educated person.
Perspectives Natural Sciences
This Liberal Arts introductory course is designed to introduce the natural sciences, focusing on the natural world surrounding and including us. Students investigate the crucial principles in natural science and the strategies used to solve challenges in the subject. The course seeks to enhance science literacy by emphasizing and exploring empirical forms of study as a method of looking at the world.
Applied Natural Sciences
Online students are actively involved in the scientific process in this applied course, which builds on core natural science topics learned in beginning survey courses. Students can participate in inquiry-based learning that incorporates natural science approaches and applies them to problem-solving skills in current issues.
Perspectives in History
This course looks at the process of researching and writing about history by analyzing sources and presenting that analysis as an argument. Due to this historical inquiry, students will have a holistic perspective on the contemporary significance of history and their responsibility to contribute and engage in such dialogue.
Applied History
Students will examine how history has shaped the city's position in America in this Liberal Arts course. Finally, historical views will be used to comprehend an essential issue in contemporary American society.
Perspectives in the Social Sciences
This social science course will focus on how researchers evaluate behavioral events and conduct research to investigate diverse themes. Students will study the application of social science to current challenges, formulate evidence-based questions about human behavior, and analyze basic social science research methods.
Applied Social Sciences
Students in this Liberal Arts course participate in inquiry-based learning by choosing a current issue and investigating it through the eyes of social scientists. Students conduct an evidence-based inquiry of a recent issue using a systematic methodology.
Career Outlook
The average base pay for someone with an associate's degree in Liberal Arts was $59,000, according to PayScale. People with an associate degree in any field may earn $56,000 on average. Office manager, customer service representative, administrative assistant, operations manager, and advertising sales agent are common job titles for those with an associate's degree in Liberal Arts.
According to the Bureau of Labor Statistics, administrative assistants and customer service agents have a bleak employment outlook. Administrative assistants and secretaries are expected to decline 10% of their jobs between 2021 and 2031, while customer service representatives show little or no change.
People with Liberal Arts associate degrees frequently work in healthcare, education, and retail. Professional, scientific, and technical services are also available. Government, insurance, and business support services are all options for these people.

---
Frequently Asked Questions
How much does an online Liberal Arts degree cost?

The cost per credit varies depending on the school. The cost of a semester credit in most two-year programs ranges from $100 to $500. You can, however, lower your expenses by applying for financial aid.
Is a Liberal Arts Associate's degree worth it?

Liberal Arts graduates adapt and flourish in the dynamic, demanding, and ever-changing real world and they are equipped with the talents that companies seek, society values, and are critical for long-term success. An associate degree in Liberal Arts prepares you for several career paths.
What online Liberal Arts degree subjects are popular majors?

Communications, English, History, and Sciences are some of the most popular Liberal Arts majors. These topics provide students with broad knowledge in a specific field and abilities that enable them to think critically, conduct research, write well, and think creatively. 
What admission requirements do most online Liberal Arts Associate degree programs require?

A high school diploma or its equivalent is required for admission to college associate degree programs. Some colleges may have a minimum GPA and require students to finish their state's pre-college curriculum, including English, math, and science courses.
How quickly can I earn an online Associate degree in Liberal Arts online?

Although most associate degrees in Liberal Arts take two years to complete, some higher education institutions offer accelerated programs. Accelerated online Liberal Arts programs can be completed in 18-20 months. However, students enrolled in accelerated programs may be required to complete extra credits per semester or attend classes during the summer.
Key Takeaways
An online associate degree in Liberal Arts prepares students for several intriguing careers in less than a bachelor's degree. Liberal Arts students can enter the workforce or use their associate degree as a stepping stone to bachelor's programs with an understanding of social sciences, communications, and world history.
Students enrolling in online Liberal Arts degrees learn skills that equip them for jobs in practically every industry. Graduates can employ comprehension, writing, verbal, and analysis abilities in their careers, whether they choose administration, marketing, or social services.
There are no specific certifications or licenses associated with this degree. If you're moving into a specialized sector, you may wish to earn a certificate to demonstrate your skills or knowledge.