Find Your Perfect School
Premium Schools is an advertising-supported site. Featured or trusted partner programs and all school search, finder, or match results are for schools that compensate us. This compensation does not influence our school rankings, resource guides, or other editorially-independent information published on this site.
Begin the journey today… if you are looking for a quality online Associates in Office Administration degree! Technology has greatly impacted our personal and professional lives over the past few years.
In particular, the use of technology in the workplace has fundamentally altered consumer expectations and operational procedures. Coworkers based in different states, even different continents, can now easily contact each other for office updates.
Office administrators who can handle preparing corporate documents while adjusting to the evolving technology are more crucial than ever. You might find that obtaining an associate degree in office administration is all you need to set yourself apart from the competition while applying for jobs.
Quick audio summary:
---
Quick Summarization:
Online office administration degree programs will help you climb the ladder to administrative jobs. Online associate degree programs in office administration will give you a broad grasp of how businesses operate using technology. Some of these online programs will allow you to choose a specialization. Successful online office administration program graduates can work in various sectors, storing information on computers and doing paperwork.
---
Methodology
An Office Administration career is ideal for individuals who excel at meeting and corresponding with people of all types, resolving issues, and sending emails and office memos. If multitasking is your forte, Office Administration presents opportunities for you in private and government agencies!
To get started, earn an Online Associate in Office Administration degree! We put together the top options to help you pick the best college and program, each of which has these excellent features:
100% web-based or blended delivery of courses to promote convenience in Office Administration training and education,
Emphasizes the basics of Office Administration and, in most cases, explores the principles of management, culture, and organization as they apply to the current practice, to produce competent associate degree graduates that are ready for the bachelor's program and entry-level occupations,
Offer Transfer Pathways that make the transition from associate to bachelor's degree program easy,
Features Office Administration instructors who have contributed to the discipline,
Utilizes a Learning Management System that features easy-to-access virtual tools and resources,
Provides financial assistance for qualified students,
Properly accredited by academic agencies that promote Office Administration as a discipline and a profession,
Well-regarded in academic communities with stellar student and alumni reviews
Check out our Methodology page for more information.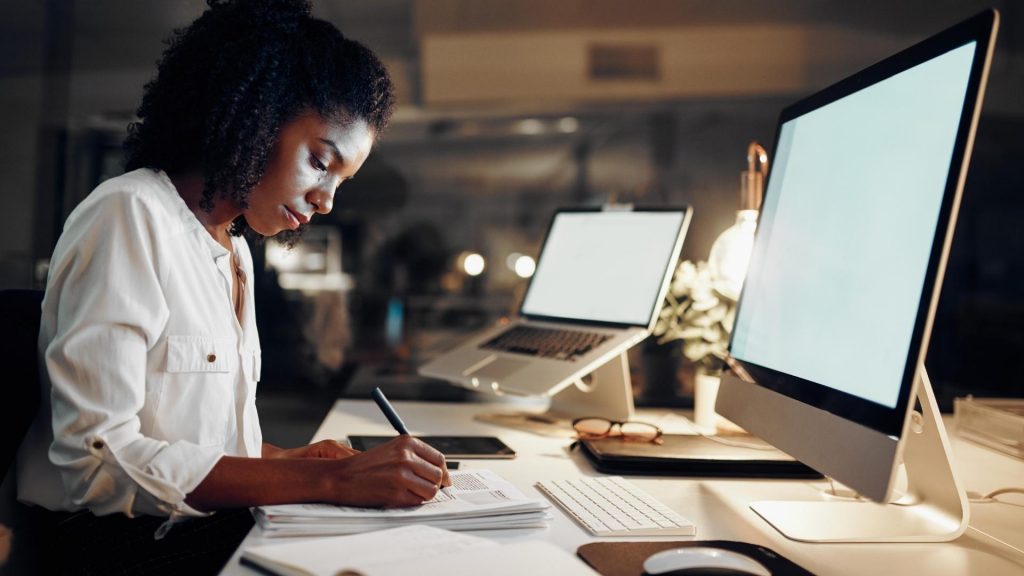 Best Online Associates in Office Administration Degrees
Wake Technical College
Wake Technical College offers an online associate degree focused on office software training and prepares students to become office administrators. The online AAS in Office Administration is a 66-credit associate degree program that develops a student's skills in administrative office procedures. Courses include:
General education courses
Office software application
Keyboarding
Editing and advanced formatting
Office computation
Records management
While completing this degree, students can also opt to achieve a professional office diploma. This diploma will go hand-in-hand with your office administration degree in helping you land better job opportunities. Additionally, online students qualify for financial aid opportunities.
---
Fox Valley Technical College
FVTC offers an online AAS in Administrative Professional degree that can be earned after completing 60 credit hours of online courses. Students who plan to advance to a bachelor's degree can transfer the associate degree credits to four-year universities; FVTC maintains transfer agreements with over 65 other colleges and universities. This office administration program includes general business courses such as:
Microsoft Outlook
Principles of accounting
Administrative management
Business presentation techniques
While the courses are taught online, students still need to complete hands-on, on-the-job training in an actual office and a cumulative supervised project. Students' previous career-related knowledge and job experiences are most likely credited in the online program—proving that they've already mastered the area.
---
Eastern Florida State College
Eastern Florida State College offers a fully online AS in Office Administration degree best suited for students planning to pursue a bachelor's degree program. This online program prepares students for the business world as office administrators through rigorous coursework necessary for the field. EFSC's online office administration associate degree includes courses in:
Microcomputer Applications
Keyboarding
Business Math and Office Accounting
Records Management and Filing
Business Communication
In addition to general business courses, the program also requires students to choose one of three specializations: Administrative, Legal, and Medical Office. Upon completing online courses, students need to participate in an internship the school provides. This internship will help students experience work in an actual office, possibly expanding their network.
---
Seminole State College
Seminole State College's online AS Administrative Office Management is one of the few office administration programs to have the highest job placement rates. This online program develops students' skills and techniques to become the best in their fields, including work ethics, time management, business communications, and organizational skills. Major courses include:
Office Accounting
Computer Applications
Advanced Keyboarding & Document Processing
Administrative Office Procedures
Microsoft Office
In addition to the office administration program, students in the associate degree program can pursue online certificate programs in several areas, including office management, office support, and accounting operations. Successful students can use these certifications and their associate degrees to compete more in the job market.
---
Florida State College Jacksonville
Florida State College at Jacksonville offers an asynchronous online AS in Office Administration degree that students can complete in as early as 20 months. This degree will enhance students' ability to adapt to the ever-changing business technological trends, which will help them land better job opportunities. This online office administration degree includes courses in:
Microcomputer applications
Applied business communications
Spreadsheet concepts and practices
International business
Prospective students will have to choose between medical administration and office management concentrations. Additionally, students will have to participate in an internship program by the FSCJ, which will be an attractive addition to their resumes. The school is also connected with local businesses, allowing students to find employment after graduation immediately. Most FSCJ graduates become executive administrative assistants in local firms associated with the school.
---
Herzing University
If you want to work at offices in the healthcare sector, the online Associate in Medical Office Administration at Herzing University will be your best option. With the general business courses needed for an associate degree, this online program builds on what is gained at the diploma level. Students in this program get to focus on the administrative tasks done in a medical setting through courses such as:
Medical Terminology
Patient Privacy
Pathophysiology and Pharmacology
Administrative Skills for the Medical Office
Insurance Claims, Processing and Adjudication
Anatomy and Physiology
In addition to medically related online courses, students must complete an internship in a medical setting to apply their knowledge and skills. Students will receive academic advising while participating in a case study research project to enhance medical office assistant skills and knowledge further. Students will gain critical abilities in technology, business communication, and ethical and value issues, in addition to laying a foundation and growing competencies.
---
Bevill State Community College
Bevill State Community College's online AAS in Office Administration and Technology helps students prepare and broaden their knowledge for various entry-level positions in the business environment. This online AOT degree offers three concentrations: Medical Office Administration, Office Administration, and Legal Office Administration. Courses include:
Advanced Word Processing (Word)
Records/Information Management
Machine Transcription
Office Procedures
The Computerized Office
Office Graphics And Presentations
All specializations and courses in this associate in office administration degree give students the foundational knowledge and skills to use computers and relevant software applications. The curriculum is designed and supervised by professionals with years of field expertise. Additionally, this online program requires its students to demonstrate proficiency with office presentations using infographics.
---
Lenoir Community College
Lenoir Community College offers an online AAS in Office Administration degree designed for students who wish to enter the job market at once upon graduation. The program is a 73-credit degree that takes four semesters to complete. Coursework for the online office administration teaches students the administrative knowledge they need for employment. This includes courses in:
Word processing
Keyboarding
Office Computations
Social Media for Office Prof
Office Finance Solutions
Spreadsheet
Office Admin Capstone
Because the office administration program is offered asynchronously, students can work part-time and get their degrees simultaneously. Additionally, online certificate programs are available for office administration, transcribing, Microsoft word processing, and receptionist.
---
Embry-Riddle Aeronautical University
Students who desire to work in the business side of the aviation sector can choose the Associate in Science in Aviation Business Administration program at Embry-Riddle Aeronautical University (ERAU). This associate program, exclusive to ERAU, combines conventional business courses with human resource management courses and aeronautical science, flight science, and aviation-related applied mathematics. Other courses that will help you become an effective office administrator include:
Economics
Business Marketing & Management
Business Statistics & Accounting
Human Resources
Finance
Students who complete this business administration program will have combined aviation expertise and general business knowledge to help them become more marketable. You can work while attending classes because the program is entirely online and is completed at your own speed.
---
Southern Arkansas University Tech
Southern Arkansas University Tech's online Office Management program prepares you for a career in the medical field, a bank, or any business. You will be able to develop the right skill set to manage any office environment and perform the required tasks. During their last semester, students participate in internships and are taught how to use essential software. This program teaches students how to use Microsoft Office products efficiently. A personal assistant, a support specialist, or an administrative assistant is needed in many different types of careers and industries. Therefore, rest assured that you can land a job after completing this associate program. This program can provide a good starting point for someone interested in a career as an office manager.
Some of the courses you'll study are:
Business Communications
Business Graphics
Electronic Spreadsheet
College Keyboarding
Upon completing the Office Management Program, students can read, write, and communicate effectively to enter the workforce. Aside from learning the most updated office software, this program teaches current financial principles applicable to the real corporate world.
---
Southwestern Community College
SCC is located in Sylva, North Carolina, and provides an online associate in the office administration program. This entails and requires 66 to 69 total credits for completion. The capstone course is required for all students in their final semester. Applicants should be 18 years old or hold a high school diploma. The ACT or SAT scores of prospective students must also be submitted, or a good placement test score must be earned. SCC has a transfer agreement with the University of North Carolina at Greensboro for the BS in Business Administration program.
---
Montgomery County Community College
Suppose you're interested in managing a business office effectively. In that case, you can prepare for a career in this pathway by studying the online Office Management Associate of Applied Science degree at Montgomery County Community College.
Both new students and those already working in business can take advantage of this program, which offers classes on campus and online. As soon as you graduate, you can transfer to a four-year institution to pursue further education or find a new job. Universities such as Temple University, Penn State University, and West Chester University have program-to-program transfer agreements.
Some of the courses that the program will tackle are:
Business Management Capstone
Survey of Accounting
Principles of Management
Legal Environment of Business
Ethical Decision-Making in Business
About Office Administration Online Associate Programs
Lower-level prospects for job growth in office administration positions are falling, but this does not mean you shouldn't pursue it as a career. There may be a fierce rivalry for such employment, and an associate degree can make you stand out from the crowd. You can also do an additional measure to become more competitive in a field.
When choosing an online associate in office administration program, reviewing all the details or curriculum is important. While all of the listed degrees focus on business education, basic principles, and paperwork, concentration will differ. If you want more chances of getting employed in a specific sector, you should choose an associate in office administration that focuses on that area.
A Medical administration focus emphasizes courses you'll use in the medical field, such as medical terminology and sciences. Legal office administration will emphasize classes related to law degrees, such as legal machine transcription and civil litigation procedures. Additionally, the aviation concentration will focus on courses related to aviation, such as management of aeronautical science.
Online Associates in Office Administration Common Courses
Introduction to Business
Students learn about a variety of business-related topics in this course. Small and international business, production, marketing, management, and financial accounting are just a few of the subjects covered by students.
Principles of Accounting
Students study financial reporting, transaction recording, accounting theory, and the accounting cycle in this course. Additionally, the study generally recognized accounting principles (GAAP).
Microcomputer Applications
This course teaches students operating system features, internet technologies, and productivity suites. They receive practical expertise with word processors, spreadsheets, databases, and presentations.
Keyboarding
This course teaches students hands-on touch typing keyboarding techniques, such as appropriate finger usage and body alignment. By the end of the course, students can touch-type at least 27 words per minute.
Business Communications
To improve their command of grammar, mechanics, and style, they will also study their fundamental writing abilities. This course has practiced memorials, letters, and reports—all standard corporate writing.
Online Associates in Office Administration Career Prospects
Executive Administrative Assistant
An employee who offers high-level administrative support to executives at work, including answering phones, setting up meetings, handling executive requests, and other office tasks, is known as an executive administrative assistant. They might also manage administrative tasks and direct less senior administrative staff. In some business contexts, these workers are also frequently referred to as executive secretaries or executive assistants.
Average Annual Salary: $71,060
---
Administrative Assistant
To ensure that all contacts between the organization and others are friendly and productive, administrative assistants support managers, other workers, and office visitors by managing a variety of jobs. Administrative coordinators and administrative specialists are other names for these experts.
Average Annual Salary: $39,680
---
Documentation Specialist
A documentation specialist is responsible for document storage, cataloging, and retrieval, which could entail keeping electronic files, databases, or even paper files. They are in charge of document security and access, as well as developing and maintaining document storage systems.
Average Annual Salary: $47,818
---
Bank Teller
When a consumer enters a bank, the bank teller is usually their initial point of contact. Customers' identities are confirmed by tellers, who also handle requests for deposits and withdrawals from customer accounts. They produce certified checks and money orders per customer requests. Several bank tellers deal in currency exchanges.
Average Annual Salary: $36,310
---
Data Entry Keyer
Data entry keyers use office equipment for data entry, such as a keyboard or a perforator for photos. Data validation and printing preparation are two possible tasks. Additionally, they identify and fix data input problems or notify supervisors.
Average Annual Salary: $37,970
---
Legal Secretary
Legal secretaries are those who work in law offices. Legal secretaries carry out administrative and clerical tasks, including creating legal documents with the lawyer's approval.
Average Annual Salary: $52,255
---
Medical Secretary
Medical offices are the setting in which medical secretaries operate. In addition to scheduling appointments, the responsibilities of the medical secretary also include gathering and organizing medical records for the medical personnel.
Average Annual Salary: $61,034
---
Receptionist
Receptionists work in various places, including huge organizations and medical clinics. They handle messages, respond to phone calls, schedule appointments, accept deliveries, and greet guests as they enter the building. They could also be in charge of managing visitor logs and answering calls.
Average Annual Salary: $34,836
---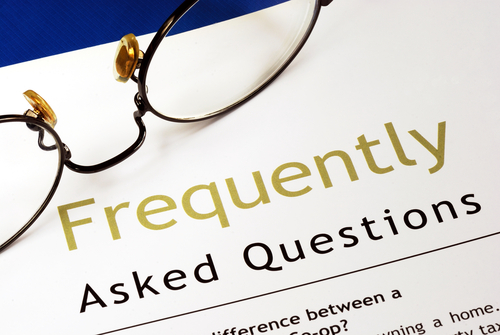 Frequently Asked Questions
Are courses offered synchronously or asynchronously?
Most online associate's in office administration degrees are offered asynchronously. These degrees aim to provide quality education to busy adult students.
Is an online Associate in Office Administration degree credible?
Your degree will be respectable if the institution that awarded it is a reputable one. Credibility is largely demonstrated via accreditation, such as the Southern Association of Colleges and Schools Commission on Colleges (SACSCOC). Your school should, at the very least, have regional accreditation. Some colleges also have programs that are nationally accredited.
How long does obtaining an associate in office administration degree online take?
An associate's degree in office administration typically requires two years to accomplish. You might be able to locate a school that provides an accelerated degree program, allowing you to finish your studies faster. By transferring previous college credits or finding a school that would grant you college credit for work experience, you might also be able to complete your degree more quickly. You can also advance more quickly by enrolling in more classes than the minimum advised per term and attending classes during the summer session.
What is required to enroll in an Associate's degree program in Office Administration?
A high school diploma (GED equivalent) is often the entry requirement for associate's degree programs in office administration. You might also need to send your official high school transcripts and results from standardized tests to some colleges. Consider studying math, writing, computer science, or business courses in high school if you want to prepare for this program. Expect to need to meet the very minimum of technological prerequisites if you intend to enroll in an online program.
What makes a great Office Administrator?
You must be deadline-driven and well-organized to be an effective office administrator. The best office administrator can manage several duties and delegate as needed. Planning and the capacity for strategic thought are valuable abilities that advance administrators' careers.
What are the transfer options after completing an associate degree in office administration?
A student may wish to transfer to further their education after completing an online office management associate degree. Typically, four-year universities will accept credits from a two-year associate degree program, especially if it was taken at the same university. Furthermore, you can proceed to study the same major or explore a related field that is similar to office management. Further education, however, does not necessarily mean a higher salary for this career path. This is because people typically need a high school diploma or an associate's degree to find higher-paying jobs in office management and administration.
Key Points to Ponder
Anyone wishing to acquire new skills, pursue postsecondary education, or maintain a full-time job while pursuing professional aspirations may find online degree programs in office administration are an excellent fit.
It will also help if you complete a certificate program in office administration that focuses on the field you want to work in the future.
Hybrid programs may be available to students, enabling them to combine on-campus and online coursework.