Find Your Perfect School
Premium Schools is an advertising-supported site. Featured or trusted partner programs and all school search, finder, or match results are for schools that compensate us. This compensation does not influence our school rankings, resource guides, or other editorially-independent information published on this site.
Wherever you go, people will require assistance in navigating events that change their lives, such as battling substance abuse, dealing with the death of a loved one, overcoming financial problems, or experiencing mental health issues.
These people want expert assistance to get through these difficult circumstances and enhance their quality of life. A BS in Social Work program trains students to work as social workers who assist those most in need!
The Bureau of Labor Statistics (BLS) forecast shows that between 2021 and 2031, there will be a 10% job growth for the community and social service occupations in different specializations.
---
Quick Summarization
Social work is one of the many careers where you can see the good you do for the individuals you work with your whole career. If you want to pursue this career but are too preoccupied with your current duties, you can enroll in an online bachelor's degree in social work.
---
Schools That Made the List! Use these Quick Jumps or start scrolling!
Methodology
If you have a passion for helping other people, especially the less fortunate, you are perfect for a career in social work, with a Bachelor of Arts level of expertise that you can obtain through online programs.
The leading online Social Work programs that we put together are conferred some of the most reputable colleges across the nation. Each program meets or exceeds academic standards, as evidenced by these standout program features:
Delivered in a hybrid format, wherein students are required to complete certain courses online and attend on-campus classes, enabling them to properly and conveniently set their learning schedules,
Features the primary focus areas of social welfare policies, individual and familial practice techniques, group practice methods, human behavior, research methods, and human lifespan, with community service opportunities or practicum courses.
Combines Social Work degree online learning with hands-on experience through training and classes that are facilitated by licensed social workers,
Prepares students for what could be tough yet fulfilling social work duties by sharpening their listening, analytical, critical thinking, and problem-solving skills,
Employs only seasoned professors who hold terminal degrees in, and continue to significantly contribute to, the field of Social Work,
Helps reduce the cost of online undergraduate studies through opportunities through generous Transfer Credit programs and financial aid for eligible students,
Appropriate accreditation from governing bodies that uphold high standards of teaching and learning in online and on-campus environments,
Active involvement in the activities, causes, and activities organized by industry associations and groups that promote Social Work as a career and advance the welfare of social workers.
Check out our Methodology page and explore our ranking process.
---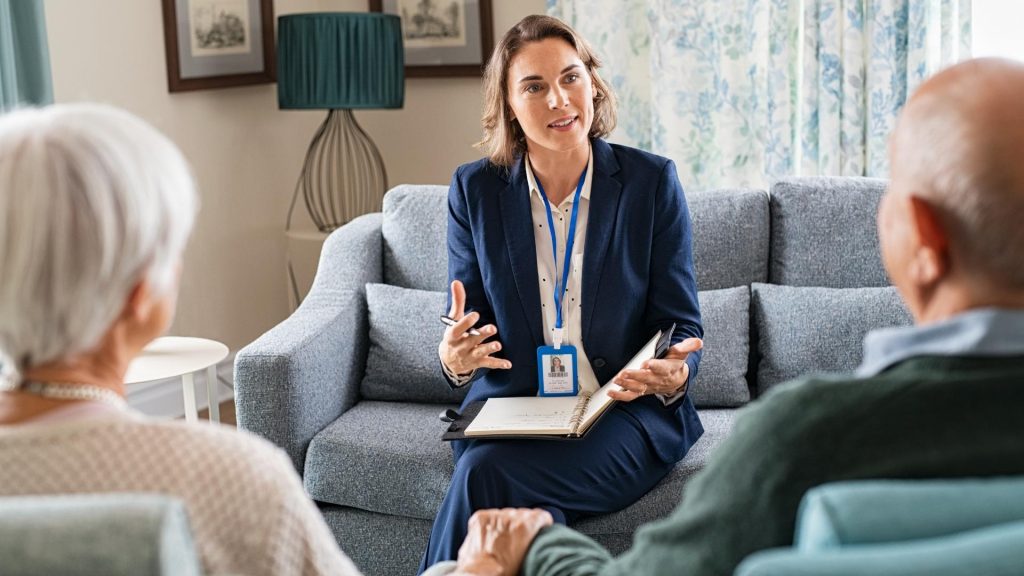 Liberty University
Liberty University offers an online BS in Social Work that develops students' analytical and critical skills in solving potential issues and enhances their knowledge to help different environments.
The online bachelor of social work degree offers a solid foundation in relevant skills that apply to social work on the individual, group, or community level to help students work with individuals or communities within their state.
Students learn from experienced faculty and get hands-on experience with professional guidance to prepare them for employment, licensure, and certifications that will make them stand out from other candidates.
This degree program requires students to complete rigorous courses, including:
Ethics in Professional Helping
Human Behavior and the Social Environment
Social Work Practice with Individuals and Families
Social Work Practice with Groups
Liberty University's online bachelor's degree in social work uses an integrated approach, meaning that students will learn more than just the people skills they need to work with vulnerable communities or people.
Students will learn about psychology and related subjects to help them analyze different scenarios and devise a solution to solve each one. Based on their understanding of social work and the local area, they can recognize the psychological components of an issue and come up with workable solutions.
---
University of North Dakota
The University of North Dakota offers an online BS in Social Work that helps students gain and develop skills necessary for addressing problems within families, local communities, or schools. This program emphasizes developing social and critical thinking skills that will help students become more aware of their surroundings and develop solutions to help communities in need.
Aside from learning social work skills and knowledge, students will also be taught the importance of cultural sensitivity to allow them to handle and celebrate differences in others and solve issues accordingly.
Program coursework includes:
Introduction to Social Work
Human Behavior and the Social Environment
Social Work Research
Generalist Social Work Practice with Families and Individuals
Social Policy
UND's social work degree helps students become successful social workers in different areas through a supervised field internship that gives students the actual learning experience they need to ensure high ethical standards and safety for future employment.
In addition to core courses and hands-on learning experience, students can also choose a minor subject to complete their undergraduate subject—this will help them prepare for other related fields or continue to a master's degree. UND is also one of the best online schools for transferring credits, allowing you to finish a degree program faster than the average completion time.
---
Walden University
Walden University offers one of the best and most affordable online BS in Social Work best suited for working and busy adult students who want to advance in their current positions or change fields. This online degree program offers one of the most flexible schedules that allow online students to tailor their own course schedules with the help of an academic advisor.
This online social work program will help students develop critical thinking abilities and evidence-based research to create a professional mindset and sense of self as a social worker who applies moral and legal principles to the management of social work.
Courses offered in this program include:
Living and Learning in the Technological World
Introduction to Social Work
Basic Skills for Social Work Practice
Introduction to the Welfare State
Diversity and Multiculturalism
In addition to comprehensive online coursework, students need to complete field experience through the 460-hour and two-semester internship that will help them enhance what they've learned.
This internship will allow you to develop your skills and witness first-hand how professional social workers do fieldwork, which can also help you create a vast network for future employment. Additionally, you can transfer up to 130 quarters from your previous education from another regionally accredited college or university.
---
The University of Tennessee Knoxville
The online Bachelor of Science in Social Work at the University of Tennessee Knoxville focuses on the relationship between individuals and their society, preparing students for generalist social work practice.
This online degree in social work will help you develop key competencies to become highly qualified social workers who participate in policy- and practice-informed research, promote human rights, embrace diversity, and strategically interact with and work with people and communities in different settings.
Students will work with experienced faculty and field instructors who will help them connect with other people and help them advance their skills to help with social, economic, and environmental advancements.
Courses offered include:
Introduction to Social Work and Social Justice
Introduction to Social Welfare
Adverse Childhood Experiences and Trauma-Informed Care
Introduction to Macro Social Work Practice
Professional Ethics
In addition to online social work core and practice courses, this online BSW program will help students land an internship opportunity in their local communities to allow them to shadow professional social workers.
Students need to complete an Honors Integrated Seminar that includes senior portfolio projects to give students the chance to reflect on and synthesize their awareness, knowledge, and skills. Through the assessment and dissemination of an original research project, students in this seminar enhance their professional expertise.
---
Metropolitan State University of Denver
The Metropolitan State University of Denver's web-based BS in Social Work degree will prepare students for state licensure and certifications to help them become professional and effective social workers.
This social work online program conducts synchronous online classes within small class sizes, allowing you to contact instructors directly and explore solutions to individual, interpersonal, and societal issues to effect change and improve people's lives.
Online students will receive the same education and requirements as those enrolled in a traditional classroom setting, meaning that online students are also required to complete comprehensive coursework.
Courses in this program include:
Social Work Experience, Practice & Communication
Privilege, Oppression & Power
Social Policy & Social Justice
Philosophy of Social Work
Online students will have personal academic advisors to help them locate internship opportunities in their local community and demonstrate their skills and knowledge in social work. Students within the state can expect hands-on guidance from the Office of Field Education to secure field placements in over 700 agencies.
Upon graduation, students can expect great career opportunities from the Metropolitan State University of Denver. Students can also transfer credits to a master's degree in social work.
---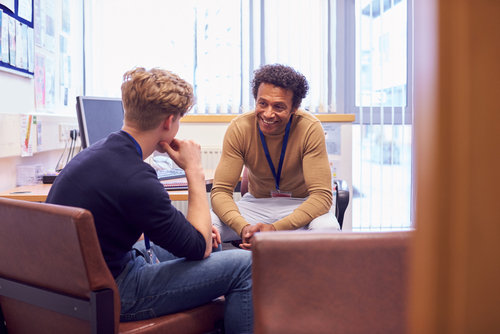 Social workers assist people, families, and communities deal with challenging or stressful circumstances. They provide care and act as advocates for their patients, who may be displaced families, terminally ill patients, or youngsters with behavioral disorders. The workplace is diverse and includes institutions like schools, hospitals, and the military.
People frequently confuse social workers with counselors. Despite the parallels between these two professions, social workers and counselors have specific variances. Counselors can assist a client with a particular problem, such as depression or alcoholism, whereas social workers deliver a wide range of services to a more extensive clientele. Individual therapy is another skill that social workers can use.
Social workers look into social issues by learning about their causes and how they affect people and the community. They create efforts for lobbying and programs that target these issues at the local, state, and federal levels.
Macro social workers often work for nonprofit organizations, government agencies, and think tanks that create programs for human services, economic justice, advocacy groups, and research institutions, including universities and research centers.
Introduction to Social Work
This social work course exposes students to the field with topics including the profession's history, social work practice contexts, the traits of generalist practice, and professional principles and ethics. Additionally, students gain awareness of the demands and difficulties of working as a professional social worker, pressing issues, and future directions in the discipline.
Human Behavior and Lifespan
This course helps students understand how the social environment affects how people, families, groups, and communities evolve throughout a healthy lifespan. Students improve their comprehension of how the environment and social context mediate or interact with the average growth of each individual, family, group, or community during the course.
The effects of gender, sexual orientation, socioeconomic class, race and ethnicity, and disability on human development are made clear to the students. Students also investigate human behavior from social context, environment, and human growth perspectives.
Cultural Diversity and Justice
The generalist practice curriculum is expanded in this course, introducing diversity and social justice within the specialized social work practice framework. By increasing students' understanding of their values, presumptions, and biases, as well as their connections and interaction and communication methods with people from cultures other than their own, the course seeks to improve cultural competency.
Competence is considered in terms of values, knowledge, skills, cognitive, and affective processes.
Social Work Case Management Practice
This advanced course will help students understand the complex needs of the clients. This course will teach students how to analyze the client and their environment. This course will also teach students how to plan, organize, monitor, evaluate and advocate different types of social services.
Social Welfare Policy
In this course, you can learn about the development of social welfare programs throughout history and current issues that social workers commonly deal with—this course arms students with the information necessary to practice policy.
Social Work Research Methods
This course increases students' comprehension of the value of research in social work practice. The fundamentals of the scientific method and numerous research techniques within qualitative, quantitative, and mixed-methods research are introduced to students.
Students will learn about ethical principles and apply them to research in this course, focusing on social work. Students investigate studies that deal with various communities.
Social Work Practice
By providing students with foundational knowledge, Social Work Practice helps produce generalist social workers. Students look at how social work is informed by research, social policy, economic pressures, and more. Multiple social work practice courses might be necessary for some BSW programs.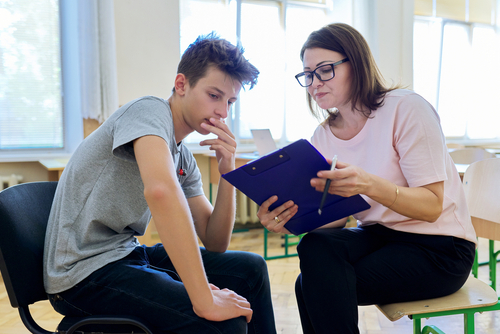 School Social Worker
These specialists serve every grade level of children. School social workers are responsible for helping children with problems like truancy and conduct that can hinder academic development. School social workers link with other organizations and resources as an advocate for kids.
Median Annual Salary: $65,203
---
Medical Social Worker
Another subset of social workers in the healthcare sector is medical or healthcare social workers. They provide psychological and social support to patients to help them deal with chronic or terminal illnesses. Additional responsibilities include:
planning the patient's discharge,
helping them connect with other resources,
setting up support groups, and
visiting newly discharged patients at home.
Median Annual Salary: $76,076
---
Gerontological Social Worker
Gerontological social workers assist older (geriatric) clients and their families in finding services, including home health care and meal delivery, as part of the health care social work system. This social worker can help older people even more if they move into nursing homes or assisted living facilities.
Median Annual Salary: $56,531
---
Psychiatric (Mental Health) Social Worker
Psychiatric social workers work in psychiatric hospitals or mental health clinics to assist patients who need hospitalization and other extensive psychiatric treatments. These professionals give emotional support, therapy, and coordinated care.
Median Annual Salary: $59,635
---
Hospice and Palliative Social Worker
Social workers in health care fall under the heading of hospice and palliative care. They must support patients and their families as they deal with terminal illnesses. In addition to offering grief counseling, hospice and palliative social workers can refer patients and their loved ones to outside organizations, such as support groups.
Median Annual Salary: $67,157
---
Macro Social Worker
The primary goal of macro social workers is to promote positive change in a community based on its citizens' variety and cultural values. Together with locals, they create solutions that address problems, encourage participation, and enhance the neighborhood.
Median Annual Salary: $58,292
---
Military Social Worker
Military social workers offer the tools military personnel and their families need to succeed in areas like mental health and employment. Clinical work at Veterans Affairs hospitals is one of the many additional social work possibilities available to service members.
Median Annual Salary: $65,203
---
Child Welfare Social Worker
Social professionals in the field of child welfare assist in resolving disputes in families with kids. They serve as child advocates while specializing in helping with a family to provide a safe and caring environment for kids. Therefore, child welfare social workers are vital in ensuring that kids are safe from maltreatment or neglect.
Median Annual Salary: $61,513
---
Pediatric Social Worker
Together with doctors, pediatric social workers offer a comprehensive approach to children and their families dealing with a medical hardship. Pediatric social workers may support a child with a parent or other ill family member, even though it is customary for a sick child to be the primary client.
Median Annual Salary: $62,209
---
Private Practice Social Worker
Depending on state laws, private practice social workers may provide both clinical and non-clinical services. Counseling and psychotherapy for singles, couples, families, and groups may be part of clinical work. Non-clinical services could include things like dispute resolution, education, and mediation.
Median Annual Salary: $65,203
---
Clinical Social Worker
Clinical social workers specialize in individual and family counseling. Some states allow licensed clinical social workers (LCSWs) to identify and treat mental health conditions like depression and anxiety. They frequently work for local mental health organizations, hospitals, or private practices.
Median Annual Salary: $60,840
---
Forensic Social Worker (Criminal Justice)
To address questions and concerns about legal proceedings and litigation, both criminal and civil forensic social workers utilize well-established social work principles. Forensic social workers may be involved in instances involving juvenile services, child custody, and incarceration.
Median Annual Salary: $53,628
Understanding of Human Relationships
First and foremost, social workers need to comprehend that this profession is all about interpersonal interactions. In times of difficulty, people turn to their partners, families, friends, and communities for help.
A social worker will miss out on resources and frequently be unable to solve issues if they do not use a relationship-based approach. It is essential to comprehend this if you want to function as a qualified social worker.
Advocacy and Leadership
Social workers are considered to be the top advocates for individuals and communities. Social workers with strong advocacy abilities can effectively represent their clients and win the services their communities demand.
Excellent advocacy abilities result in good change, which empowers clients. These abilities are used at the municipal, state, and federal levels to defend already-existing programs, develop new ones, and eliminate or change outmoded laws.
Assessment Skills
Social workers in all fields will spend most of their time doing case management, and it is crucial to finish quality evaluations to be successful. The assessment skills identify which clients require help locating resources, and it also enables a social worker to periodically reassess clients to determine whether or not services are still necessary and practical.
Communication Skills
Written and spoken communications with clients and other professionals are part of social work communication. Any social worker can benefit from clear, succinct communication since it makes them appear professional, help them advocate effectively, and help them avoid or handle crises.
Critical Thinking Skills
Professionals should meet clients' requirements when they apply social work theories and make educated choices. Professionals must also conduct themselves ethically and intelligently to represent their organizations best. Critical thinking becomes useful in this situation.
Critical thinking entails asking questions with an open mind and using the facts to best suit the circumstances. When appropriately employed, these abilities empower a person in times of crisis and help a social worker make the best use of the resources at hand.
Respect for Diversity
Social workers provide services to numerous people in numerous societal domains. Although diversity presents many difficulties, it has advantages that can be used to overcome them. A social worker aware of this can better support their clients, expanding opportunities to enhance communities.
Intervention Skills
Social workers frequently step in during crises to improve the lives of their clients. The most effective interventions are those that empower clients and make use of their existing strengths. This enables clients to identify their own assets and use them when new challenges appear, allowing them to manage their lives autonomously.
Documentation Skills
All facets of social work demand that practitioners record information about their clients: social work activities would be impossible without solid documentation skills. Social workers keep records of their assessments, crisis responses, and communications with clients or other professionals.
For the advantage of both the client and the service provider, documentation must be complete, accurate, and timely.
Organizational Skills
Social workers must maintain resource organization, be meticulous in keeping complete and accurate records, and have good time management abilities. Learning how to prioritize chores, streamline your workspace, make wise decisions, and maintain a calendar of significant events or projects are all necessary skills for being a master of organization.
Problem Solving Skills
Empowering people is one of the social workers' objectives. Professionals must aid someone in overcoming obstacles to empower them. Excellent problem-solving skills are necessary for finding answers and developing solutions for individuals and groups.
Additionally, social workers frequently operate on meager budgets and with few resources. Problem-solving skills are crucial if one wants to overcome financial limitations and budgetary hurdles.
Obtaining licensure is a multi-step that will significantly vary depending on your state's law. However, regardless of state licensure law, you must complete a practicum or internship, earn a degree from an accredited university, and pass the licensure exam.
On the other hand, while enrolling in an approved program will adequately prepare you for licensure, earning a degree does not guarantee it. Your internship experience will give you valuable training and skills to become licensed. Programs typically offer resources to help locate an internship in your field of study.
Once you have received your degree and fulfilled the prerequisites for your license, you are qualified to apply for the exam. The Association of Social Work Boards arranges for you to take the exam, and the board decides if you are eligible. Regular license renewals are required, usually every one to two years.
Here are some licensing resources for social workers:
The only organization that regulates social work in the United States and Canada is ASWB. ASWB offers licensing tests, professional regulation, and resources for licensure. It is made up solely of state boards and colleges.
This organization caters to clinical social workers and students and offers many online resources and networking possibilities. Student members can access scholarships, an ebook library, and a mentoring program. Additionally, the association runs membership directories and message forums.
ASA is a membership-based organization with a vibrant student forum and various sections. Additionally, it runs a minority fellowship program and an action network. The ASA produces 10 journals and is involved in lobbying and research.
Through the application of sociological ideas, AACS promotes social transformation. It offers tools for educators, job seekers, and students. AACS qualifies advanced macro social workers and holds conferences and training sessions for professionals.
CSWA, a membership-based organization, offers free legal advice, clinical information, and advocacy to the clinical social work community. It gives social workers access to a job board and technology knowledge.
Educational institutions and private members make up CSWE. It publishes an academic journal and upholds accreditation criteria. Additionally, it provides students with educational tools and a career center.
NABSW works to promote justice and social change for Americans of African descent. NABSW, which was founded in 1968, has active chapters and holds yearly conferences. Scholarships and a career center are included with membership.
The largest international organization of social workers is NASW. The organization fosters professional development through continuing education, social work certification, and practice updates. It is involved in influencing policy and lobbying.
SSWAA undertakes advocacy and professional development activities with a focus on the advancement of school social work. Social workers in schools have access to training materials and technical support. Students get access to educational resources and subsidized memberships.
The SSWR is an international group that promotes social work research established in 1994. SSWR offers several periodicals, a job board, and a graduate student resource center. Through the membership directory and yearly conference, researchers connect.
---
Frequently Asked Questions
Is a BS in Social Work worth it?
The initial requirement for a profession in social work is a bachelor's degree. Graduates frequently work while earning their master's degree and becoming licensed to pursue careers in social work. A bachelor's degree in social work also makes administrative positions, community activism, counseling, and services for the individual and family's health possible.
Are Social Workers in high demand?
Between 2021 and 2031, the BLS expects social workers' employment to have actual job growth of 9%, which is considered faster than the average job growth.
How much money can a graduate with a Bachelor's degree in Social Work make?
The possible salary is influenced by geography, experience, social work education, and licensing. The Bureau of Labor Statistics confirms that community and social services occupations have a median annual pay of $48,410 in 2021. Several of the positions are open to social work bachelor's degree holders.
---
Key Points to Ponder
A bachelor's degree in social work is something to consider if you're driven to help people.
Graduates with a bachelor of science in social work are prepared for entry-level administrative and social service positions.
Graduates can get employment at public institutions like schools, hospitals, and drug rehab centers.
An online social work bachelor of science degree often offers more freedom. Another advantage of taking classes online is that you can enroll in prestigious programs wherever you are, rather than being restricted to only local universities.
---
Before you go, look at these: