Online business schools are a great way to begin your career. They provide convenience and flexibility for students with busy lifestyles and prior commitments, such as full-time employment, raising a family, or for those seeking additional accolades for a job promotion or management position.
To begin a career in the business field, a student may want to begin by earning a Bachelor of Business Administration degree in which you can learn skills in general business practices, as well as other concentrations such as business management, organizational leadership, or entrepreneurship. In addition, there are many online graduate degree programs available, too, as you decide to broaden your skills.
Looking for the traditional route? The Best Universities for In-Person Business Degrees and not sure which career to choose? The Most Lucrative Business Careers We've got you covered!
---
FREQUENTLY ASKED QUESTIONS
What is the schedule of an online student?
When considering an online degree education there are a number of considerations that prospective students should be aware of that are less important or not important at all when pursuing traditional education. Among the most important of these considerations is deciding which cadence of program pacing and scheduling is best for you.
Students interested in online degree programs often seek an alternative to traditional schooling due to a demanding personal life, hectic work schedule, or the needs of the family. Because of this, many online degree programs offer a choice between one of the three scheduling formats:
Synchronous
Asynchronous
Blended
What's the difference in the learning formats?
Synchronous
If an online degree program employs a synchronous schedule, then it is business as usual for the typical student. What this means is that classes follow the standard scheduling format known to most people. While classes meet in virtual space, they occur in real-time in accordance with a set schedule that is set by the course instructor and shared by all students. Most of the country's degree programs–both online and traditional–employ this type of schedule format, however, most online programs will offer the choice between synchronous and asynchronous.
Asynchronous
An asynchronous schedule refers to the format that is largely dictated by the student. Lectures are typically downloaded and viewed within a flexible time frame, rather than occurring at a specific time. Coursework is often broken down into modules, which are then completed at the students' convenience within the constraints of whatever long-term deadlines are outlined in the syllabus. This type of format affords tremendous freedom to the student, and will likely be the best option for students with even the most hectic schedules.
As one might suspect, however, an asynchronous format lends itself to increased weight on the student's shoulders. They are essentially taking a much more active role in their own education, and as such the potential risk of mishandling this role is a factor to take into consideration. In short, an asynchronous schedule will work best for highly self-motivated individuals who prefer not to be micromanaged. Because many students will not fall into this category, universities might offer a third schedule format option.
Blended Format
A blended course format offers components of both the synchronous and asynchronous styles. That is, courses may offer a weekly virtual lecture that occurs in real-time on a set schedule, in combination with a set of lectures that can be viewed within a set timeframe. A blended schedule is designed to increase instructor involvement in tasks that would otherwise be entirely the student's responsibility (in an asynchronous program) while maintaining the utmost of the flexibility that online students expect. This format is an excellent option for students who require as much flexibility as possible but who are intimidated by the immense freedom offered by asynchronous formats.
Business-related coursework can cover a wide array of skills. The scope of work in which you will learn may very well depend on the focus you have chosen; however, a general business administration degree program will consist of:
Micro and Macroeconomics
Business Policy and Strategy
Communication; oral and written
Leadership and Management
Finance and Accounting
Marketing
Entrepreneurship
Human Resources
Business Law and Ethics
Statistics
And, much more!
---
METHODOLOGY
Let us help you find the best online business school program that fits your educational requirements for starting a new career, a job promotion, or simply meeting your personal goals. Our researchers at PremiumSchools.org utilize these indicators of excellent academic standards to locate an exceptional business school designed just for you.
The following schools are listed in random order. As each and every school displays its own unique qualities and strengths, you should search our list based on your needs and career aspirations.
The following factors were considered:
Offers online business degree classes for flexible or convenient attendance without compromising hands-on training,
Exhibits rigorous, yet engaging and innovative training in the field of Business coursework that takes into account the readiness of students in taking the next step to their budding career,
Taught by outstanding faculty consisting of experts in the field of Business,
Held in high esteem among academic agencies, industry organizations, and journalistic resources,
Displays stellar reviews and feedback from school alumni and students,
Offers a convenient application process,
Provides exceptional Student Career Centers, Resource Departments, and easy-to-use Learning Management Systems, where applicable,
Permits a wide range of scholarships, grants, and other financial support programs for eligible students,
Ensures the proper Accreditation in accordance with academic standards in the field of Business.
If you would like to learn more about our selection process, feel free to see our Methodology page!
---
The 10 Best Online Business Schools
NEW YORK UNIVERSITY

Premium Score: 94
Earnings at Graduation: $54,000
Acceptance Rate: N/A%
National Rank: 30
New York University's School of Professional Studies offers an excellent place to earn your business degree by the traditional route. A host of quality offerings contribute to its ranking at the #16 spot on our ranking of traditional business school programs, but its online offerings, in particular, stand out. NYU is a name that is often associated with innovation and creativity, an association that is entirely justified when considering its online business degree program.
The online business program offers an enormous amount of flexibility for undergraduate students. All three schedule formats are available–synchronous, asynchronous, and blended–in the business program. There are a number of specializations on offer with degree paths following one of these undergraduate or graduate tracks:
Bachelor of Arts in Social Sciences
Bachelor of Science in Leadership and Management Studies
Master of Science in Executive Coaching and Organizational Consulting
Master of Science in Professional Writing
Master of Science in Project Management (STEM)
Master of Science in Translation and Interpreting
Master of Science in Global Sports
Master of Science in Human Capital Analytics and Technology
Master of Science in Human Resource Management and Development
The Leadership and Management studies track will be the best option for undergraduate business students, though students are able to incorporate elements from other programs if it is conducive to their career goals. The leadership and management program is designed to build a solid foundation of business principles that are in high demand in the real world modern job markets, and as such will be a great option for students pursuing a wide variety of business careers.
Learn more about NYU's online business degree options.
VILLANOVA UNIVERSITY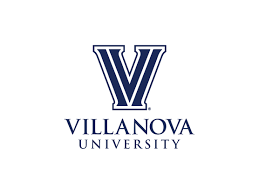 Premium Score: 92.25
Earnings at Graduation: $53,500
Acceptance Rate: N/A%
National Rank: 56
Villanova University's College of Professional Studies took the #19 spot on our ranking of traditional business degrees. Where the strengths of the school really shine through, however, is in its online and online hybrid program offerings. These degree programs are designed with working adults in mind, and they are meant to accommodate even the most hectic of schedules. While there is not a traditional business degree track, students can pursue online undergraduate business education through one of the bachelor's of interdisciplinary studies:
Bachelor of Organizational Development and Management (online, hybrid)
Bachelor of General Studies (on-campus, online, hybrid)
Bachelor of Information Systems (on-campus, hybrid)
Bachelor Leadership (on-campus, online, hybrid)
Bachelor Public Service and Administration (online, hybrid)
The difference between a Bachelor of Interdisciplinary (BIS) studies and a Bachelor of Arts (BA) is flexibility of curriculum. A bachelor of arts follows a liberal arts curriculum where students must take foreign language courses as well as a science lab course. Interdisciplinary studies majors however, are able to allocate these credits towards coursework that is more inline with demands of the job market.
Because many students who pursue an online business degree are adults looking to switch careers as efficiently as possible, Villanova employs the BIS in order to offer accelerated course schedules that can prioritize the most crucial information for each professional.
Learn more about Villanova University's College of Professional Studies.
UNIVERSITY OF FLORIDA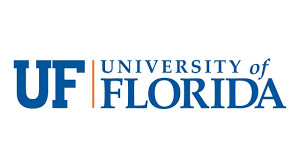 Premium Score: 92.50
Earnings at Graduation: $47,000
Acceptance Rate: N/A%
National Rank: 41
The University of Florida's Warrington College of Business boasts an elite faculty whose resumes in real world business endeavors contribute to degree programs heavily focused on career outcomes. UF offers two fully online business degrees: a Bachelor of Science in Business Administration (BSBA), and a Bachelor of Arts in Business Administration (BABA). The difference between these two program paths is that the BABA–while having hiring admission requirements–offers a selection of electives, as well as the choice for specialization in various areas of business, while BSBA coursework is more standardized.
The choices available for specialization within each program are as follows:
Entrepreneurship (BABA)
Leading Organizations (BABA)
Real Estate (BABA)
Retail Management (BABA)
Strategic Management (BABA)
Professional Selling (BABA)
Market Strategies (BABA)
Career Management (BSBA)
Computing in Business Environments (BSBA)
Both courses employ asynchronous scheduling formats in order to offer students the most flexibility. One other major difference between these program paths for students to consider is that the BABA program allows for an internship to count towards credits for graduation. On the one hand, the BABA is an excellent option for students who wish to specialize in a particular interest, while the BSBA is ideal for students who prefer a more set regimen of study.
Learn more about the University of Florida's fully online business degree programs.
NORTHEASTERN UNIVERSITY

Premium Score: 91.00
Earnings at Graduation: $59,500
Acceptance Rate: N/A%
National Rank: 65
Northeastern University's Lowell Institute School offers a wide variety of degree programs in science, technology, engineering, and business. Housing these different vocations under one roof enhances the interdisciplinary capabilities of each individual program path respectively. This is perhaps responsible for Northeastern offering robust selections of academically rigorous online business degrees. Students can choose from any of the following online business degree programs:
Accounting
Advanced Accounting
Analytics
Digital Communication and Media
Finance and Accounting Management
Healthcare Administration
Information Technology
Leadership
Liberal Studies
Management
Principles of Manufacturing
When designed poorly, many online degree programs can leave students feeling left out or disconnected from faculty. Northeastern has invested heavily in developing the appropriate resources to offer quality online education. Students can expect to experience the state-of-the-art digital classroom technologies that are designed to foster conversation in real-time, and also throughout the student's time in the program–so that students never feel that they are missing any of the quality that is on offer in traditional degree programs. Coursework occurs in a combination of synchronous and asynchronous formats, depending on the chosen area of study.
Learn more about Northeastern University's online bachelor's completion programs.
UNIVERSITY OF WISCONSIN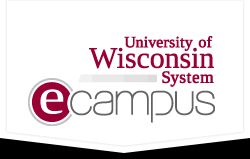 Premium Score: 89.75
Earnings at Graduation: $48,000
Acceptance Rate: N/A%
National Rank: 53
The University of Wisconsin's E-Campus System offers one of the most well-developed varieties of online degrees that we found in our research, counting at more than 60 in total. As well as the quantity of impressive programs of the more traditional variety, there are also a number of more specialized business options and niche management degrees that prospective students may be pleased to find:
Business Administration
Digital Marketing Technology
Family and Consumer Sciences
Fire and Emergency Response Management
Finance
General Business
General Management
Golf Enterprise Management
Health and Wellness Management
Health Information and Management Technology
Hotel, Restaurant, and Tourism Management
Human Services Leadership
Information and Communication Technologies
Leadership and Organizational Studies
Management
Marketing
Organizational Leadership
Sustainable Management
Many of these program paths can be difficult to find in traditional school formats, so the fact that they are made available to everyone with an internet connection is highly impressive and will likely win the hearts of many students. UW also offers a 'Flex Option' for particular degree programs that is designed specifically for working adults. The competency-based program combines online education with a face-to-face component in order to facilitate the highest quality education that is as efficient as possible.
By meeting with students in person, instructors are able to more thoroughly judge a student's progress and thus can accelerate or accelerate the pace of work accordingly. This is a great option for working professionals who are interested in cashing in on their professional experience in order to graduate more quickly.
Learn more about the University of Wisconsin's online bachelor's degrees.
PENN STATE WORLD CAMPUS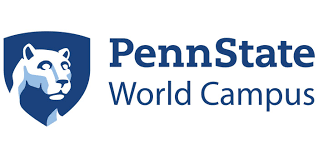 Premium Score: 75.75
Earnings at Graduation: $51,000
Acceptance Rate: N/A%
National Rank: 57
Pennsylvania State University's World Campus offers a fully online business degree program that distinguishes itself through a host of available business concentrations. These concentrations are designed to cover all the bases for business professionals, so that no matter your interest or desired career path, there will be a program for you. The program's foundation is a Bachelor Science in Business, which students can further specialize by choosing from one of the following concentrations:
Accounting
Entrepreneurship
Financial Services
Health Services
Management and Marketing
If students feel that any of these specialization is ill-suited to adequately prepare them for their desired career path, there is also an individualized degree option. Students who choose this option will work with faculty advisors and the program director to create a business-minded plan of study that can draw from interdisciplinary coursework and employ strategies that might be beneficial in working towards your career.
This is a great example of the emphasis that PennState's World Campus places on instructor involvement in its online students. Instructors are committed to assist each student in achieving success not only in their education, but in their careers after graduation.
Learn more about Penn State's 100 percent online bachelor's in business degree programs.
UNIVERSITY OF MARYLAND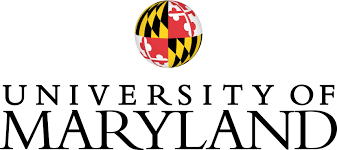 Premium Score: 85.50
Earnings at Graduation: $49,500
Acceptance Rate: N/A%
National Rank: 69
The University of Maryland's Global Campus offers an online Bachelor of Science degree in business administration. According to the program's outset, "you'll gain a well-rounded education that provides foundational, workplace-relevant management skills, organizational theory, and operational knowledge."
The program's design towards a Bachelor of Science, rather than a Bachelor of Arts is an indication of the operative philosophy. That is, the curriculum is designed to build a comprehensive research-heavy base of knowledge that remains relevant amidst the rapidly changing ground of the business world. Specifically, coursework dives into the following subjects:
Accounting
Business Law
Ethics
Social Responsibility
Finance
Human Resource Management
Organizational Behavior
Marketing and Sales
Statistical Analysis
The University of Maryland's faculty designed this curriculum in response to the current demands of the job market. While students may not find options for niche specializations, they can be confident that they are receiving a top-notch education in business administration and that the skills they develop in the program will be highly valued by employers after graduation.
Learn more about the University of Maryland's online business administration major.
PEPPERDINE UNIVERSITY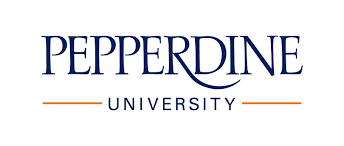 Premium Score: 86.75
Earnings at Graduation: $44,000
Acceptance Rate: N/A%
National Rank: 84
Pepperdine University's Graziadio Business School subscribes to a philosophy of education built around the three tenets of efficiency, innovation, and individualized education. This philosophy is put into practice in the Business School's Bachelor of Science in Management where students will build the skills needed to thrive in the modern job market.
The program's faculty is comprised of business professionals who manage current ties to various industries. These faculty members leverage these connections and knowledge of real-world markets to give students a leg up on the competition. Like other schools, Graziadio Business School has chosen to opt for specialized education in management, rather than running the risk of offering more options to lesser success.
The program is certainly efficient with 78% of students graduating in three years or less, and thus can represent an excellent option of adults looking to change careers with as little downtime as possible. Graduates can expect to enter the workforce with skills of creativity and a personalized style of leadership that was groomed at Pepperdine to match individual strengths.
Learn more about Pepperdine University's online BS in Management.
SYRACUSE UNIVERSITY

Premium Score: 84.50
Earnings at Graduation: $41,500
Acceptance Rate: N/A%
National Rank: 88
Syracuse University offers a unique approach to online business education. Many schools offer a few highly targeted and specialized programs to meet student needs. Other schools offer a variety of program options for the student to choose from. Syracuse employs a different method in its Bachelor of Professional Studies in Creative Leadership, which offers a broad education that students can shape to fit their particular needs and passions.
The rationale behind this strategy is something Syracuse is confident in: "Good leadership goes far beyond core skills in management and supervision – it requires strategic thinking, agility in adapting to rapidly changing business goals, and exceptional interpersonal skills with a multigenerational workforce." In other words, Syracuse looks to educate students on how to think beyond the limitations of what to think.
This is not to say that the program is not skill or knowledge-based. The reality is quite the contrary. Students will be taught all the necessary foundations of knowledge and principle that contribute to successful business management. This program is a great option for business-minded students who appreciate open-ended thought experiments, creative problem solving and thinking outside the box. Students who wish to specialize in cybersecurity will be pleased to know there is a separate fully online degree program where students can earn their Bachelor of Professional Studies in Cybersecurity Administration.
Learn more about Syracuse University's online Bachelor of Professional Studies in Creative Leadership.
JAMES MADISON UNIVERSITY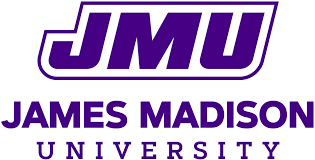 Premium Score: 80.25
Earnings at Graduation: $43,000
Acceptance Rate: N/A%
National Rank: 279
James Madison University is particularly conscientious of the growing population of working adults who find themselves needing or wanting to return to school. JMU places considerable interest in servicing these individuals and has developed an entire department of the University in order to do so properly.
The JMU's Adult Degree Program (ADP) is designed to help working professionals return to school and graduate with the highest results of career success and personal fulfillment. The program works towards these goals by "offering the unique ability to create a personalized academic program plan of study, our rigorous and engaging coursework will help students move forward in their educational and career goals."
Students interested in pursuing a business education through this program will work closely with JMU faculty and the specially trained ADP staff, who are tasked with assisting the student to develop a plan of coursework that will fulfill professional requirements and achieve the desired goals with the chosen career trajectory.
The flexibility of this program is likely its greatest strength, as it is able to simultaneously service students at opposite ends of the spectrum–those that wish to pursue a highly specialized or niche area of study, as well as those who desire a more general education. This program is an excellent choice for any prospective students who want to take a formative role in directing the course of their education.
Learn more about James Madison University's adult degree programs online.
Do you need tips about surviving grad school? 50 Life Hacks for Online Graduate Students