Find Your Perfect School
Premium Schools is an advertising-supported site. Featured or trusted partner programs and all school search, finder, or match results are for schools that compensate us. This compensation does not influence our school rankings, resource guides, or other editorially-independent information published on this site.
Online schools for business are a great way to begin your career. They provide convenience and flexibility for students with busy lifestyles and prior commitments, such as full-time employment, raising a family, or for those seeking additional accolades for a job promotion or management position.
To begin a career in the business field, a student may want to begin by earning a Bachelor of Business Administration degree in which you can learn skills in general business practices, as well as other concentrations such as business management, organizational leadership, or entrepreneurship.
Schools for business degrees offer students the opportunity to gain a comprehensive understanding of the business world. These programs prepare students for a variety of business roles, such as accounting, finance, marketing, human resources, management, operations, and more. Students learn theoretical and practical components of business, allowing them to develop the skills and knowledge necessary to lead successful careers.
Business degree programs are ideal for students who want to make a lasting impact on their community and workplace. With the knowledge and skills acquired from these programs, students will be well-equipped to handle a wide range of tasks, allowing them to become effective business leaders.
In addition, there are many online graduate degree programs available, too, as you decide to broaden your skills.
Methodology
Let us help you find the best online business school program that fits your educational requirements for starting a new career, a job promotion, or simply meeting your personal goals. Our researchers at PremiumSchools.org utilize these indicators of excellent academic standards to locate an exceptional business school designed just for you.
The following schools are listed in random order. As every school displays its unique qualities and strengths, you should search our list based on your needs and career aspirations.
The following factors were considered:
Offers online business degree classes for flexible or convenient attendance without compromising hands-on training,
Exhibits rigorous, yet engaging and innovative training in the field of Business coursework that takes into account the readiness of students to take the next step to their budding career,
Taught by outstanding faculty consisting of experts in the field of Business,
Held in high esteem among academic agencies, industry organizations, and journalistic resources,
Displays stellar reviews and feedback from school alumni and students,
Offers a convenient application process,
Provides exceptional Student Career Centers, Resource Departments, and easy-to-use Learning Management Systems, where applicable,
Permits a wide range of scholarships, grants, and other financial support programs for eligible students,
Ensures the proper Accreditation in accordance with academic standards in the field of Business.
If you would like to learn more about our selection process, feel free to see our Methodology page!
---

Best Online Schools for Business
NEW YORK UNIVERSITY

New York University offers excellent programs to earn your business degree through on-campus programs. Aside from its traditional school format, NYU also offers online tracks that produce stand-out graduates in different fields, such as Journalism, Dentistry, and Business. NYU is a name that is often associated with innovation and creativity, an association that is entirely justified when considering its online degree programs.
NYU's Stern School of Business offers a selection of business programs that aims to advance your career and excel in the corporate industry. Its online programs provide flexibility while getting the right foundation in business and other relevant fields.
Students can choose from three learning formats: synchronous, asynchronous, and blended. There are a number of business-related programs available, such as:
Bachelor of Science in Leadership and Management Studies
Master of Science in Executive Coaching and Organizational Consulting
Master of Science in Quantitative Management
Master of Science in Human Capital Analytics and Technology
Master of Science in Human Resource Management and Development
The Leadership and Management program is designed to build a solid foundation on business principles, which are in high demand in the job markets. Aside from these, NYU Online also offers different business certificate programs that may help build your background and establish a better foundation in business concepts and strategies.
Some certificate programs include Corporate Finance, Corporate Sustainability, and Investment Philosophies. Learn from industry experts and gain access to the school's career services so you'll get the guidance you need. Once you finish your degree, you'll also get the chance to network and connect with other successful graduates.
Did You Know?
New York University produces highly capable and employable graduates every year. Based on the school's data, more than 95% of its graduates land a job right away or pursue higher education. This is a good indicator of the school's quality curriculums and effective modes of teaching.
Learn more about NYU's online business degree options.
---
VILLANOVA UNIVERSITY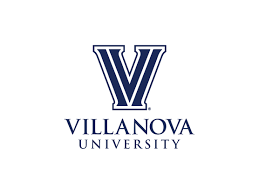 Villanova University offers comprehensive course programs while integrating Catholic values to produce well-rounded graduates. Its programs are offered in dynamic classroom courses, but they have also extended their programs into online formats. This has helped working individuals in finishing their degrees and acquiring the technical skillset to succeed professionally, particularly in the field of business.
The College of Professional Studies' online and hybrid business program offerings are designed with working adults in mind and are meant to accommodate even those with the most hectic of schedules.
The extensive programs incorporate comprehensive courses to equip you with relevant knowledge and technical skills. Students can choose from the following online business-related undergraduate tracks:
Bachelor of Organizational Development and Management (online, hybrid)
Bachelor of General Studies (on-campus, online, hybrid)
Bachelor of Information Systems (on-campus, hybrid)
Bachelor Leadership (on-campus, online, hybrid)
Bachelor Public Service and Administration (online, hybrid)
Aside from learning business theories, you'll also acquire essential skills to succeed in the industry, like leadership and critical-thinking skills. In terms of flexibility, the programs may be finished completely online, so you can go over your coursework anywhere and at any time of the day. You'll also be taught by a roster of competent instructors that teach both on-campus and online. If you're planning to pursue a graduate degree after, you can earn advanced credits through the Bachelor-Master's program.
Did You Know?
Villanova University has an active student body and a competitive athletic scene. The Villanova Wildcats compete in different team sports, including basketball, football, and lacrosse. To support their athletes' training, the university is complete with a stadium, fieldhouse, and swimming complex. They even have state-of-the-art sports medicine facilities and fitness centers.
Learn more about Villanova University's College of Professional Studies.
---
UNIVERSITY OF FLORIDA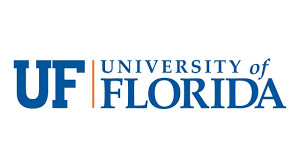 The University of Florida is a public research university that aims to produce students that can create a big impact in their chosen fields. The school offers different academic programs, both virtually or in a classroom setting. If you're looking into pursuing a business degree, Warrington College of Business boasts an elite faculty whose resumes in real-world business endeavors contribute to degree programs heavily focused on career outcomes.
UF offers two fully online business degrees: a Bachelor of Science in Business Administration (BSBA) and a Bachelor of Arts in Business Administration (BABA). The main difference between these two program paths is that the BABA offers more elective and specialization choices compared to the BSBA curriculum. BABA students can choose from the following specialization courses:
Sports Management
Business/Economics
Mass Communications
Sociology
Anthropology
Aside from undergraduate degrees, you can also pursue higher education through Warrington's online MBA programs. You can choose from different fields: International Business, Management, or Entrepreneurship. All of the courses offered in their online programs offer asynchronous scheduling formats for better flexibility. You'll surely receive the same level of instruction from on-campus classes without the added costs of on-campus housing and daily travel.
Did You Know?
The University of Florida has been improving its academic curriculums and teaching methods throughout the years. The university has received better rankings from renowned accrediting bodies and institutions. In 2022, it has ranked 5th in U.S. News and World Reports Top Public Universities rankings, climbing from the 6th spot in 2021.
Learn more about the University of Florida's fully online business degree programs.
---
NORTHEASTERN UNIVERSITY

Northeastern University offers a wide variety of degree programs in different fields, such as science, technology, engineering, and business. Students can choose from programs that suit their interests and grow their skill sets to land in-demand roles. For individuals who are not capable of attending face-to-face classes, Northeastern offers virtual academic programs with flexible learning schedules.
Through the university's D'Amore-McKim School of Business, you'll be able to pursue a graduate degree or certificate from the comforts of your home. The institution provides a comprehensive curriculum, covering important business concepts while equipping you with the right skill set to lead your own team or business. You may choose from any of the following online business programs:
Corporate Finance Graduate Certificate
Supply Chain Management Graduate Certificate
Corporate Renewal Graduate Certificate
Master of Science in Business Analytics
Master of Science in Finance
Aside from graduate studies, you can also pursue business-related undergraduate degrees through the School of Professional Studies. Earn a certificate in Accounting and Project Management through online courses and virtual academic activities. You can also take up a Bachelor's degree in Finance and Accounting Management and be qualified to work as a Financial Specialist or Budget Analyst.
In terms of online classes, expect to experience state-of-the-art digital classroom technologies that are designed to foster conversations while delivering a combination of synchronous and asynchronous discussions.
Did You Know?
Northeastern University prides itself on creating international ties in academic advancement and research. To date, the university has sent its students to over 140 countries for various academic opportunities. It also has almost 3,000 corporate partners globally that help in supporting innovative projects.
Learn more about Northeastern University's online bachelor's completion programs.
---
UNIVERSITY OF WISCONSIN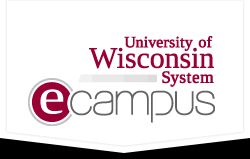 The University of Wisconsin is a university system that comprises different public universities under its academic arm. It offers different graduate and undergraduate programs across its 13 universities. Aside from offering on-campus programs, the university system has an E-Campus that offers one of the most well-developed varieties of online degrees in the country.
With more than 60 online programs, the university offers a number of impressive programs ranging from the more traditional degree to a number of more specialized business options and niche management degrees that may attract more enrollees, like:
Digital Marketing Technology
Golf Enterprise Management
Hotel, Restaurant, and Tourism Management
Human Services Leadership
Information and Communication Technologies
Leadership and Organizational Studies
Organizational Leadership
Sustainable Management
Many of these program paths can be difficult to find in traditional school formats, so the fact that they are made available to everyone through an online format is highly impressive. UW also offers a 'Flex Option' for particular degree programs that are designed specifically for working adults.
The competency-based program combines online education with on-campus consultations to guide the student's progress and fast-track their completion. This is a great option for working professionals who are interested in cashing in on their professional experience in order to graduate more quickly.
Did You Know?
The University of Wisconsin System is a result of the merger between the Wisconsin State Universities System and the University of Wisconsin in 1974. This resulted in a system that has 13 universities, two of which are research universities, while the other 11 are comprehensive universities that offer both bachelor's and master's degree programs. The UW System has also grown into 26 campuses all over the state.
Learn more about the University of Wisconsin's online bachelor's degrees.
---
PENN STATE WORLD CAMPUS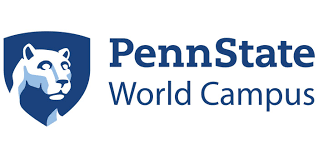 Pennsylvania State University's World Campus offers fully online business degree programs that cover different business fields and concentrations. These programs are designed to cover all the important academic bases to produce well-rounded business professionals. Students can choose from over 60 business programs, including:
Business Administration
Finance
Strategic Communications
Supply Chain Management
Organizational Leadership
Students who finished an undergraduate degree may also pursue a graduate certificate to gain practical knowledge and enhance their skills. You may choose from several certificate programs like Financial Planning, Marketing Analytics, and Taxation.
If you're planning to pursue a career in food production, a bachelor's degree in agribusiness management may be the right program for you. This online business program will help you understand the food supply chain landscape while equipping you with the necessary management skills to run your own business.
Penn State World Campus' programs are flexible, so you may study anywhere, anytime. Most of the classes are done asynchronously, so there's no need to follow a strict schedule, unlike in-campus classes. Students will get the chance to work closely with faculty advisors and the program director in creating business plans and strategies.
This shows how the university places instructor involvement in its online students. Instructors are committed to assisting each student in achieving success not only in their education but in their careers after graduation.
Did You Know?
Pennsylvania State University is committed to helping its students in earning their degrees, even those with financial struggles. That's why the university offers different financial aid and funding programs to make their programs more accessible. Online students may also apply for scholarships and can avail of the school's flexible payment options.
Learn more about Penn State's 100 percent online Bachelor's in business degree programs.
---
JAMES MADISON UNIVERSITY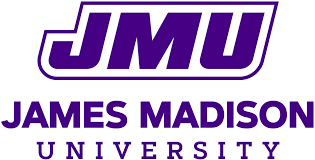 James Madison University is a public research university that aims to produce knowledgeable and skillful graduates that may spark change in society. The university offers different tracks and degree programs from different fields, including Engineering, Business, and Education. JMU also places considerable interest in servicing working professionals and students that's why it offers online programs to accommodate them.
The JMU's Adult Degree Program (ADP) is designed to help busy individuals return to school and earn a degree to land their ideal job or advance in their chosen career paths. The program is designed to provide a personalized curriculum where you can choose from different course concentrations.
You can even combine different tracks, depending on your interests. When it comes to choosing your concentration, the program offers different business-related tracks:
Business and Information Technology
Family and Consumer Sciences
Healthcare Leadership
Small Business Management and Entrepreneurship
Professional Workplace Communication
These tracks offer the relevant knowledge in key concepts and aim to enhance your leadership and critical-thinking skills needed to support businesses. You'll be working closely with JMU faculty and the specially trained ADP staff, who will guide you in developing a solid coursework plan that will fulfill your professional requirements.
As a member of the Yellow Ribbon Program, JWU's online programs provide the necessary support and assistance for individuals serving in the military.
Did You Know?
James Madison University has come a long way in providing quality academic programs since its establishment in 1908. Throughout the years, the university has earned recognition from different academic and accrediting institutions. In 2022, the university ranked 3rd in the U.S. News and World Report's Top Public Universities in the South list.
Learn more about James Madison University's adult degree programs online.
---
UNIVERSITY OF MARYLAND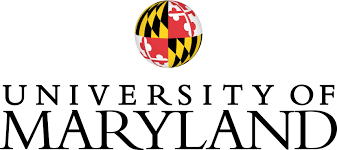 The University of Maryland's Global Campus offers some of the best online business programs in the state, ranging from Healthcare and Science to Cybersecurity and Business.
If you're looking into getting a business degree online, UMGC offers different programs that are focused on providing practical concepts and emphasize the application of business theories to real-world business challenges. You can choose from different undergraduate business fields, such as:
Management Studies
Finance
Human Resource Management
Business Administration
Legal Studies
The programs are designed to build a comprehensive research-heavy base of knowledge that remains relevant amidst the rapidly changing ground of the business world. With the influx of social media, the institution launched an undergraduate certificate in Facebook Digital Marketing.
This program is something to look out for since many companies are shifting into establishing a better online and social media presence to attract more viewers or customers.
Aside from earning bachelor's degrees and certificates, UMGC also offers online master's and doctorate degrees programs for those seeking higher education without the hassle of attending on-campus classes. Aside from having lower tuition rates, you'll save on textbook fees since all the learning materials will be provided online.
The University of Maryland's faculty designed this curriculum in response to the current demands of the job market so enrollees can be confident that they are receiving a top-notch education in business.
Did You Know?
The University of Maryland offers a wide variety of majors and minors, including programs in arts, theater, and music. The school has several galleries, like the Hermal Maril Gallery and David C. Driskell Center, to host different exhibits and events. In the same way, the University of Maryland Art Gallery provides an avenue for its art students and faculty to showcase their work.
Learn more about the University of Maryland's online business administration major.
---
PEPPERDINE UNIVERSITY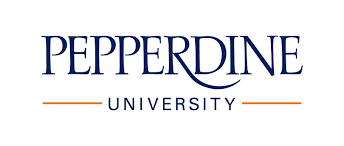 Pepperdine University's Graziadio Business School subscribes to a philosophy of education built around the pillars of efficiency, innovation, and individualized education. This philosophy is put into practice in the Business School's programs where students may build a solid theoretical foundation and enhance their skill set in order to thrive in the modern job market. Students may choose from the following virtual business programs:
Bachelor of Science in Management
Master of Business Administration
Master of Science in Human Resources
Master of Science in Management and Leadership
Master of Science in Business Analytics
The undergraduate program in Management aims to improve your leadership skills while introducing core business concepts and strategies. This is a great degree option if you want to pursue a corporate career and land high-paying managerial roles.
On the other hand, the Master's programs are best for undergrads seeking to improve their strategic thinking skills while pursuing the business concentration that best fits their interests.
With Graziadio Business School, you're sure to get quality courses since its faculty is comprised of business professionals who manage current ties with different industries. These faculty members leverage these connections and knowledge of real-world markets to give students a leg up on the competition.
Best of all, graduates can expect to enter the workforce with skills of creativity and a personalized style of leadership that's at par with Pepperdine's standards.
Did You Know?
Pepperdine University hosts a lot of enriching events and activities for its students all year round. Some of the events include lectures on relevant topics, like Women Empowerment and Christian Values, and workshops on financial management and student loans. The school also organizes tournaments and different sports activities.
Learn more about Pepperdine University's online BS in Management.
---
SYRACUSE UNIVERSITY

Syracuse University is aware of the emerging technologies and aims to share new methods and practices to produce modern graduates. The institution offers a selection of majors and minor courses to usher you into the pathway that best fits your interests and career goals.
With the growing academic demand, the university is also offering online programs that cater to working students and professionals. JMU's College of Professional Studies offers quality online programs in various business-related fields such as:
Cybersecurity Administration
Creative Leadership
Project Management
Business Management
Healthcare Administration
Students will learn all the necessary core knowledge and principles that contribute to successful business management. These programs are great for business-minded students who appreciate solving problems efficiently and thinking outside the box.
If you're interested in coding and want to build a business or career out of this, the degree program in Cybersecurity Administration may be your best choice. This program will provide the necessary technical skills to prevent cyber-attacks and evaluate systems while imparting people management skills.
These programs may be finished 100% online through a mix of synchronous and asynchronous classes. With this, some courses may require you to attend scheduled online lectures while you may finish some of your coursework through online resources, which you can access any time of the day. This blended setup will provide you with flexibility while giving you a chance to connect and interact with your online classmates.
Did You Know?
Syracuse University provides different opportunities for students to learn beyond the four walls of the classroom. The university has over 300 clubs and organizations where students can meet new friends, pursue new interests, or embrace an advocacy. The school also has several fraternities and sorority groups where you can establish great connections and build a network.
Learn more about Syracuse University's online Bachelor of Professional Studies in Creative Leadership.
---
Frequently Asked Questions
What's the difference between on-campus and online learning?

On-campus learning entails a standard schedule of classroom lectures that you'll attend physically. You'll get to meet your classmates and talk to your professor in person. Online degree programs, on the other hand, typically follow virtual classes and use online tools and learning resources. However, it's best to know that there's not much difference in both learning formats.

Students who finished the required credit hours and courses taken from either in-campus or online learning will get the same degree and diploma. One advantage of online learning is that it may cost less than attending on-campus classes. Most online programs have a lower tuition rate and require little to no textbooks. Plus, you'll save spending on your travel to the campus.
 What is the schedule of an online student?

There are a number of considerations to look out for when considering an online degree education, one of which is the schedule of your coursework. Students interested in online degree programs often seek an alternative to traditional schooling due to a demanding personal life, hectic work schedule, or the needs of the family.

Generally, your schedule will vary on the online learning system of your university. Most online degree programs offer a choice between one of the three scheduling formats:

Synchronous
Asynchronous
Blended

Synchronous classes are live lectures attended through video conferencing applications online. This is usually set beforehand and you may be required to follow a weekly schedule. On the other hand, asynchronous learning allows you to cover your coursework at your own pace.

Asynchronous courses often offer online learning resources that you can access anytime, depending on your free time. Most instructors also set deadlines for projects or assessments which are all submitted online.

Blended learning may refer to a mix of both synchronous and asynchronous learning. Here, you may attend virtual classes set weekly or monthly while the bulk of your coursework may be covered at your own pace.

This will still give you ample flexibility while attending live classes. Ultimately, it's important to choose the format that best suits your schedule and pace since this may affect your school performance.
What will I learn in an online business-related degree program?

What will I learn in an online business-related degree program?

Business-related coursework can cover a wide array of topics and specializations. The scope of work that you will cover may depend on the focus you have chosen. A business degree program may consist of different general courses including:

Micro and Macroeconomics
Business Policy and Strategy
Communication; oral and written
Leadership and Management
Finance and Accounting
Marketing
Entrepreneurship
Human Resources
Business Law and Ethics
Statistics

Learn different business theories and concepts and be ready to apply them in real-world business scenarios. You'll also be able to explore different business tools and applications, which may help improve your productivity in the corporate world.

Aside from getting theoretical knowledge, you may also improve your soft skills like leadership, critical thinking, and empathy. These courses aim to produce well-rounded graduates that are capable of leading teams and advancing businesses.
What are some of the technical requirements needed to attend an online business school?

Online degree programs demand different technical requirements, according to your academic needs and virtual learning tools. Most importantly, you'll be needing a personal laptop or desktop and a reliable internet connection.

The specifications of your laptop will depend on the tools you'll be using so it's best to refer to your school's requirements. Most programs require a laptop that can handle basic documents and video conferencing applications. You'll also need a good internet connection to attend online lectures and access online learning resources.

You may need different accessories to support your online learning journey. Buying a noise-canceling headset may help you concentrate on your online lectures more, especially if you have a busy household or workplace. Having a clear webcam ensures that you'll be able to fully participate in online recitations. Lastly, invest in a good mobile phone.

More universities are using mobile applications to complement their programs and make online learning more accessible.
Will I be able to talk to my professors and classmates when taking an online program?

Yes! Whether you're following synchronous or asynchronous learning formats, you'll be able to reach your professors anytime. Interacting with your instructors and peers is vital in honing your communication and interpersonal skills.

With online programs, this may pose some challenges. Good thing there are different communication lines that you can use, like emails, virtual spaces, and video conferencing tools. Communicating through emails is a standard for online educators and students. Aside from emails, some instructors also utilize online tools like Google Drives and the Cloud to receive course requirements.

Many students also prefer to reach out through social media since this may provide real-time interactions and faster replies. LinkedIn offers a way for professionals to connect and build their networks. Most live lectures use video-conferencing apps that allow you to interact with other attendees through messages.

Additionally, some online programs may include coaching, where you'll get the chance to talk to your professor through a one-on-one session online. Here you'll get the needed guidance and help in attaining your career goals.
What are the most challenging aspects of online learning within a business-related program?

Lack of in-person interaction: Learning in an online format means a lack of in-person interaction between the instructor and students. As a result, it can be difficult for students to build meaningful connections with their instructor or classmates or to understand various topics that may be difficult to convey online.
Technology glitches: Technology glitches can be immensely frustrating and distract from learning. With the extra demands of online learning, students must rely heavily on their own technical savvy and capacity for troubleshooting.
Time management: Online courses often require a greater level of time management. Since students do not have pre-set class times or instructors to remind them of assignment deadlines, they must be disciplined in managing their time and staying on top of their studies.
Increased distractions: We are surrounded by a world of distractions. To succeed in online learning, students must be able to control their distractions and focus their attention on their studies.
Reduced motivation: It can be difficult for students to stay motivated when learning independently. Without the physical and social connection of a traditional classroom, students often find themselves easily distracted or unmotivated.
What are the benefits of earning a Business degree? Is it a versatile degree that can be used in many types of industries?

The benefits of earning a Business degree are numerous. Business provides foundational tools and skills that can be applied to a variety of jobs and industries. When armed with a degree, graduates are able to demonstrate their knowledge and understanding of areas such as marketing, management, finance, and accounting. This knowledge can be beneficial in launching or advancing a career in any field, from small business to corporate environments.

Additionally, a specific concentration or focus can open up more specific career paths. For example, an individual with a degree in Quantitative Finance can work in the fields of investments, financial analysis, and financial reporting. Overall, the versatility and studying of a business degree can help students to prepare for many different types of roles.
---
Additional Links:
We've got you covered!