Find Your Perfect School
Premium Schools is an advertising-supported site. Featured or trusted partner programs and all school search, finder, or match results are for schools that compensate us. This compensation does not influence our school rankings, resource guides, or other editorially-independent information published on this site.
A Boilermaker does more than just make boilers. They are an essential part of the maintenance crew as they make sure boilers are running safely and efficiently.
What does a boiler do? A boiler often is used in a factory, ship, or large building, and they heat various gases or liquids to provide heat or generate electric power and the like.
If you are mechanically minded, this career choice is ideal for you. It will provide a lucrative living, room for advancement, and all with minimum education to get you started. See what it's all about!

Related Article: The 40 Highest Paying Jobs With A Trade School Education
---
10 BEST SCHOOLS FOR A BOILERMAKER DEGREE
Boilermakers National Apprenticeship Program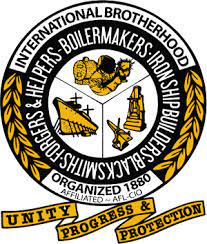 (Hybrid) Boilermaker Apprenticeship Program
Apprentice boilermakers learn various skills ranging from heavy fabrication to welding and rigging. The program is based on over 100 years of boilermaker-related advanced training techniques. The main outcome is producing highly skilled boilermakers whose productivity on the job is sought after by employers.
This is a four-year program with sequential courses, so apprentices typically finish the program as a cohort.
The first-year curriculum contains the Periods 1 and 2 coursework covering topics on safety, boilermaker manual, and power tools, basics of welding and cutting. Applied math, rigging, and SMAW are also in the curriculum.
The second-year coursework covers Periods 3 and 4 with subjects on applied math, mechanical drafting tools, rigging using ropes, and oxyfuel cutting. Students also learn blueprint reading related to boiler systems and gas metal arc welding.
The third-year curriculum expounds on the lessons of the first two years. There are courses on rigging using tools, arc welding using other processes, and boiler systems installation.
The fourth-year coursework touches on equalizing and distributing loads, applied metric math, and special welding applications.
Applicants should be 18 years of age (minimum) and have a high school diploma or GED equivalent. Veterans with an honorable discharge can gain direct entry.
Programs Offered:
Install and Torque Fasteners
Industrial Rigging and Signalling
If you're looking for the best boilermaker apprenticeship program, then we recommend the BNAP's program! This has all the qualities of the best program, from its experienced instructors to its rigorous instruction.
---
National Center for Construction Education & Research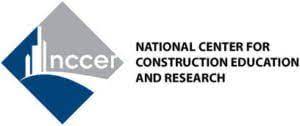 (On-site) Boilermaking Program
The NCCER offers an on-site boilermaker program that meets the basic apprenticeship requirements, particularly a four-year program with 8,000 hours of on-the-job training. Apprentices who complete their four levels become journeymen whose specialized knowledge and skills in boilermaking are sought-after by employers.
The curriculum is described in four levels – Boilermaker Levels 1, 2, 3, and 4. There's a Boilermaking second edition in the Spanish language, too. The coursework covers the broad range of subjects that every apprentice boilermaker must master on their journey toward becoming a journeyman. The courses include safety analysis from pre-job to post-job aspects complete with checklists; boilermaker processes for furnaces, vessels, and towers; and updated welding, cutting and base metal preparation techniques.
The most notable addition is the Going Green section, where apprentices learn about energy-efficient, Earth-friendly practices, products, and projects in boilermakers.
Apprentices learn with the guidance of subject matter experts (SMEs) whose expertise and experience are recognized by the industry. Most have years of experience in the maintenance and construction industries and the willingness to pass on their expertise to the apprentices.
NCCER performs assessments to evaluate the knowledge and skills of the apprentices in boilermaker. There are opportunities for upgrading their training, too.
Programs Offered:
Be sure to check out NCCER's Boilermaking Program now, and you may find that it's the right fit for you!
---
Boilermakers Northeast Area Apprenticeship Program (NEAAC)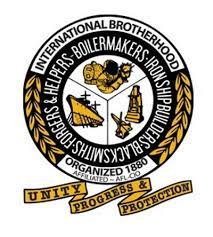 (On-site) Boilermaker Apprenticeship
The NEAAC's boilermaker apprenticeship program welcomes individuals' keen interest in becoming boilermakers through didactic and hands-on instruction. Apprentices learn through a combination of self-study and on-the-job training, along with classroom instruction. NEAAC has several local training centers in the United States' northeast region, meaning interested individuals don't have to go far from their homes.
Tip: Find your Local 154 union hall. Apprenticeship applications are available during the third Tuesday of each month from 9 a.m. to 12 p.m. NEAAC is part of the International Brotherhood of Boilermakers, Iron Ship Builders, Blacksmiths, Forgers, and Helpers (IBB), a trade union with CLC and AFL-CIO affiliations.
Apprentices under four years of rigorous training that, when completed, result in their journeyman status. The training involves learning the theoretical knowledge and practical skills that every boilermaker must possess in their workplace.
These skills include welding, fabricating, and rigging, suitable for work in shipyards, power plants, and refineries. Every work performed is made under the rules set by MSHA and OSHA, meaning apprentices work in safe conditions.
NEAAC has a MOST Program designed to improve the boilermakers' skill level and, thus, increase their employability.
Programs Offered:
Common Arc Welder Performance Qualification Program
Becoming a boilermaker may be challenging, but it's worth the time, energy, and effort, especially if you become part of the prestigious NEAAC boilermaking program.
---
Ivy Tech Community College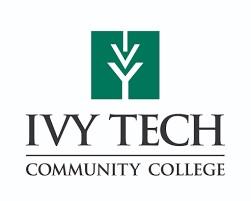 (On-site) Building Trades JATC Apprenticeship Program – Boilermaker
Ivy Tech and the Joint Apprenticeship & Training Committees (JATC) have a working partnership that resulted in the DOL-approved boilermaker apprenticeship program. Once you become an apprentice, you will be registered with DOL's Office of Apprenticeship while enrolled at Ivy Tech.
Apprentices benefit in several ways from the combination of JATC's technical training expertise and Ivy Tech's higher education experience. As they learn boilermaking skills, the apprentices also earn, known as the "earn and learn" model that Ivy Tech adopts for all its joint apprenticeship programs. The learning aspect occurs through a combination of classroom instruction led by experienced professionals and hands-on training in job sites.
Ivy Tech has established partnerships with several employers across Indiana, which provides apprentices with opportunities to train in their workplaces. Graduates even find employment in these workplaces immediately after completing their apprenticeship periods, and apprentices may even receive job offers before the end of this period!
Upon completing the general education classes, students may earn An associate of Arts degree from Ivy Tech or a technical certificate from DOL. Indeed, apprentices get more benefits from the program than any other due to the triple accomplishment!
Programs Offered:
Carpentry
Elevator Construction
Check out Ivy Tech's Building Trades JATC Boilermaker Apprenticeship Program now simply because it's the best there is! Ivy Tech's reputation of being the best community college in Indiana will work in your favor, too.
---
Boilermakers Local Lodge No. 363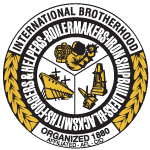 (On-site) Boilermakers Apprenticeship Program
The apprenticeship program offered by the Boilermakers Local Lodge No. 363 meets the basic standards of national apprenticeship programs. Apprentices must complete four years of apprenticeship with 6,000 hours of on-the-job training and, in the process, gain vital workplace-ready skills.
The program consists of safety classes and classroom lessons performed in controlled settings to ensure maximum learning and safety among apprentices.
The program requires completing at least 144 hours of classroom/shop training every year, meaning apprentices must complete 576 hours in total. There's also an LMS training that can be taken as self-paced courses or led by an instructor.
The four-year program has a sequential order of courses from years one to four. Year One covers the basics of general safety, math, trade technology, welding, burning, and rigging. Year Two includes studies on layout and fabrication, rigging and related subjects, and blueprint reading. Year Three focuses on tube rolling and installation, advanced welding and rigging, and tank erection. Year Four involves learning more welding, rigging, and shop fabrication skills.
The related studies also have their years one to four modules that, when mastered, are valuable during the on-the-job training phase. Twenty-one modules must be completed under job conditions.
Applicants must have a high school GED and a birth certificate to be considered. Many applicants have vocational certifications in welding and others, but it's only optional.
Programs Offered:
Boilermaker Apprenticeship
Learn from the best boilermakers through the Boilermakers Local Lodge No. 363 apprenticeship program!
---
Thaddeus Stevens College of Technology

(On-campus) Associate in Metals Fabrication and Welding Technology
Earning TSCT's Associate in Metals Fabrication and Welding Technology degree is advantageous when applying for boilermaker apprenticeship programs. Students gain working skills in metals fabrication, welding technology, and mechanical installations valuable in boilermaking. These skills cover all aspects, from the design and estimate to the fabrication, installation, and troubleshooting of fabricated systems.
The focus is on the proper applications of techniques in the layout, fabrication, and installation of the plate, sheet metal, pipe, and structural materials. In the course of the program, students become more aware of safe, effective, and efficient work habits considered standards among boilermakers.
This is a 71-credit program that can be completed in two years or four semesters of full-time study. Students complete the program as a cohort due to the coursework's sequential order. The coursework also builds the students' knowledge and skills gradually and steadily, starting from the basics to the advanced topics.
Students must also complete the academic requirements of general education courses like intermediate algebra, computer applications, and English composition and technical writing. Students must also choose a 3-credit humanities elective resulting in a more rounded education.
Trade-specific courses include welding, hand and machine metals fabrication, drafting, and HVAC duct design and fabrication. The welding courses cover most, if not all, types, including gas metal arc, flux-cored arc, oxy-acetylene, and shielded metal arc welding.
Programs Offered:
Computer Integrated Machining
Electrical Technology
The Associate in Metals Fabrication and Welding Technology degree is an exceptional stepping stone toward a boilermaking apprenticeship program. You will have above-par welding skills that will be your edge as an apprentice.
---
Jefferson College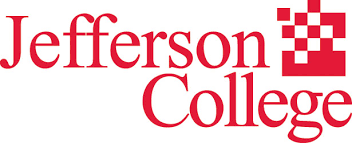 (On-site) ATS Metal Fabrication Program
Jefferson's ATS in Metal Fabrication program trains students to become all-around metal workers with skills suitable for many industries, including boilermaking. Many of its graduates enter boilermaker apprenticeship programs with competitive skills in welding and metal fabrication, an unparalleled edge.
The rigorous program has three major parts – sheet metal, welding, and machining – students build their skills through classroom instruction and hands-on training. The instruction covers theory on one hand and shop work and laboratory work on the other hand, with the latter, focused on materials layout. Students work with three of the most common metals used in metals fabrication – carbon steel, stainless steel, and aluminum.
Students learn the sequence of operations from setup and assembly to operations of fabrication machines. Jefferson has a state-of-the-art workshop with engine lathes, welders, vertical mills, plasma cutters, and metal brakes.
Applicants to the program must be currently enrolled in high school, particularly as a sophomore, junior or senior student. A basic understanding of math concepts, particularly whole numbers, decimals, and fractions, is a must. To succeed in the technical program, suggested high school courses are metal fabrication, applied math, and general shop or metals.
Students must behave professionally, work as part of a team, and adopt a positive attitude. There are tools and materials requirements for the classroom and hands-on instruction.
Programs Offered:
Automotive Technology
Culinary Arts
Enroll in Jefferson's ATS Metal Fabrication Program and get a strong foothold on any boilermaking apprenticeship program you set your heart on!
---
Long Beach City College

(On-site) Associate in Science Metal Fabrication Technology
LBCC's Metal Fabrication Technology program aims to provide quality technical training that will meet industry demands and individual requirements. The entry-level skills are also transferable to rigorous boilermaking apprenticeship programs and even become a competitive edge for entry and success.
The coursework covers the wide range of knowledge and skills that metal fabricators must possess in the workplace, including:
OSGA standards for safety in construction
Introduction to metalworking and fabrication
Power metal fabrication machine operations
Advanced topics on metal layout, fabrication, and assembly
Blueprint reading
Welding in several types
Since it's an associate degree, general education requirements must be fulfilled usually in sequential order. At least 60 units of courses with numbers 1-599 must be completed, too. Every student's rigorous training is necessary as preparation for the physical and mental challenges typical of metal fabrication work.
LBCC has a scholarship program wherein students must maintain a 2.0 GPA based on their college coursework. For P/NP courses, a "P" (pass) grade is required to continue the scholarship. Students must also complete a minimum of 30 units of the mandatory 60 units.
Programs Offered:
Architectural Design
Horticulture
Earning the Associate in Science Metal Fabrication Technology degree is challenging due to the rigorous academic and practical training. But once you earn it, you're well on your way toward earning a spot on a boilermaking apprenticeship program, an earn and learn opportunity!
---
Montana Technological University

(On-site) Associate of Applied Science in Metals Fabrication
MTU's AAS in Metals Fabrication program features talented instructors with professional credentials in metals fabrication and other skills. Students then have the assurance that their training will include the construction, maintenance, and repair of metals fabrication projects, such as in boilermaking jobs.
As part of the intensive training, students learn arc, gas, plasma, TIG, and MIG welding skills and milling, lathe, and CNC machine applications. Mastery of safe, effective, and efficient use of manual and power tools and relevant software means that students are well-equipped for workplace demands.
Students earn at least 68 credits to earn the degree. The coursework combines general education and trade-specific courses, so students gain transferable and technical skills during the two-year program. Students take on trade-specific courses as early as their first semester, including CNC machining, blueprint reading and interpretation, and shop practices. There are also machine shop and machine quality control courses alongside contemporary math and English.
There's also a focus on welding courses with the 26-credit Welding I and II courses. Special topics in welding are also in the curriculum. Graduates are qualified for entry-level jobs or apprenticeship programs. This is an affordable program, too, so students leave it with little to no student debt.
Programs Offered:
Civil Engineering Technology
Machining Technology
Earn MTech's AAS in Metals Fabrication degree since it's a smart investment in your future career as a boilermaker!
---
Tulsa Welding School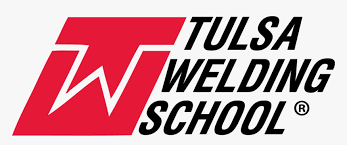 (On-campus) Professional Welder with Pipefitter Program
The 10-month program is offered in both Tulsa, Oklahoma, and Jacksonville, Florida campuses of the Tulsa Welding School. Students gain intermediate-level skills in welding and pipefitting, including working with various pipes and pipe systems. Hands-on skills are underlined by strong theory fundamentals covering many topics.
The flexible class schedules make it easy for both traditional and non-traditional students to become professional welders and pipefitters in as little as ten months. However, the extensive coursework can be demanding, so students are well-advised to focus as full-time students.
The coursework includes:
Fundamentals in welding
Basic and advanced pipe welding
Structural welding
GMAW/FCAW processes
Introduction to pipefitting and a two-part pipefitting course
Students also learn safety protocols, plumbing standards and codes, pipe systems installation and maintenance, and blueprint reading. These are vital skills for success as a boilermaker, too, after completing an appropriate apprenticeship program.
Classes are held in the morning, afternoon, and evening during weekdays and on the weekends, known as laboratory days. Trade school has its costs, too, including tuition and fees. But TWS offers several financial aid options, including scholarships and military benefits, so that students can focus on their studies, not on their growing student debt.
Programs Offered:
HVAC Technology
Electrical Applications
The Professional Welder with Pipefitter Program at TWS is a wise investment toward a boilermaker career! With your welding and pipefitting skills, your productivity will hit the roof.
---
FREQUENTLY ASKED QUESTIONS
What does a Boilermaker do?

Boilermakers are in the maintenance and installation business. They assemble and repair large containers that hold gases, water, or other various liquids. As each one is made to particular specifications, you will need to be trained to read blueprints and use automatic welders. They also test boilers for defects or leakages, clean them, and make repairs. Boilermakers ensure their customers that the boiler is in safe operating condition.
What kind of salary can I expect as a Boilermaker?

As of May 2022, the BLS reported the average earnings of a Boilermaker to be $66,920 per year. The highest 10% reportedly earned upwards of $95,700 annually.

The top industries that employ Boilermakers are Plumbing and HVAC contractors, followed by utility construction companies.
Is a career as a Boilermaker in great demand?

Between 2022 and 2032, the BLS does not predict a significant job growth rate; however, with most trades, retiring people will need to be replaced with qualified personnel. With that said, 1,100 new openings are expected to become available during the next decade.
How do I become a Boilermaker?

To begin, you will need a high school or equivalent diploma. From there, you will need to simply explore your options and take advantage of on-the-job training to learn the skills required to be a Boilermaker.
Will on-the-job training be necessary?

Yes, an apprenticeship is the best way to learn your craft. In this position, you will train and work under a licensed Boilermaker. Your apprenticeship will last approximately four years and require 8,000 hours of on-the-job training. Upon completion, you will be promoted to Journey-level status. 
Will I need to be licensed?

You will need to check with your state's regulations regarding licensure. Some states require it… and some don't. However, certifications are always helpful and sometimes required, especially for job advancement opportunities.  
What are some similar occupations?

Related careers include:

Welders
Sheet Metal Workers
Ironworker
Pipefitters & Steamfitters
Millwrights
Machinist/Tool & Die Maker
Elevator/Escalator Installer/Repairer

The above careers involve similar training as the Boilermaker.