Find Your Perfect School
Premium Schools is an advertising-supported site. Featured or trusted partner programs and all school search, finder, or match results are for schools that compensate us. This compensation does not influence our school rankings, resource guides, or other editorially-independent information published on this site.
Just look around… A Carpenter shapes the world around us by constructing buildings, homes, parks, and other structures. Carpenters can earn a modest salary with plenty of room for advancement and lucrative money-making opportunities combined with skills and creativity.
Check out the information below to see if becoming a Carpenter suits you!
---
10 BEST SCHOOLS FOR A CARPENTER DEGREE
Ivy Tech Community College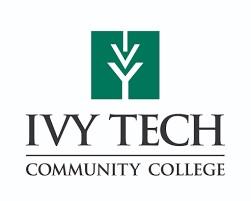 (On-campus) Building Construction Technology Carpentry Specialist Pathway
Earn the carpentry specialist pathway in just two semesters at Ivy Tech's 22-credit program! Hands-on learning is emphasized with students acquiring world-class carpentry skills in the construction laboratory. Students construct full-size house mock-ups from the ground up and participate in community construction projects.
There's a deliberate path toward national certification with every course undertaken. Students also learn through internships with local businesses where their skills are put to the test. These projects are also useful in determining that, indeed, the student's skills match the demand in the job market.
Students also participate in the Apprenticeship Technology programs wherein Ivy Tech and JATCs provide apprenticeship experiences. Once admitted into the program, students will have registration with USDOL. Enrolment at Ivy Tech follows. Upon completion, students earn an AAS degree and an apprenticeship certificate.
Graduates possess a wide range of competencies that make them attractive to employers. These include technical skills like the construction of buildings and transferable skills including effective communication, teamwork, and work ethics. Graduates work in diverse environments, too, and even become entrepreneurs.
Programs Offered:
Diesel Technology
Hospitality Administration
Choose Ivy Tech's Building Construction Technology Carpentry Specialist Pathway program and see why it's a top-ranked program! Your carpentry career will start on the right foot and soar.
---
Fox Valley Technical College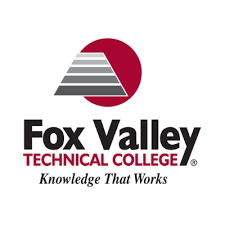 (Hybrid) Technical Diploma in Wood Manufacturing Technology
This 37-credit technical diploma program is conducted on the Oshkosh campus, with classes conducted during the daytime. Students need to enroll on a full-time basis and be willing to adjust their schedules accordingly. Financial aid is available for students in need, but FVTC, being a public college, has affordable tuition.
Students learn through theory and practice basic woodworking skills in making furniture, furnishings, and architectural millwork. Building these objects becomes nearly second nature, along with a safety-centric mindset when using manual and power tools. Students also become adept at using computer numeric control equipment and stationary woodworking machinery.
Since reading blueprints, estimating costs, and using AutoCAD are essential carpentry skills, students also become proficient in these aspects. Students also develop their soft skills for the workplace, from individual initiative to collaborative teamwork and communication.
This is a blended learning program, so students learn through online classes and in-person laboratory sessions. The classes cover topics on layout and sawing operations, shaping and molding, and milling operations.
Candidates undergo an intensive academic skills assessment before admission. The minimum requirement is at least a 2.75 high school GPA of at least 165 on the 2014 GED or an associate degree or satisfactory standardized test scores. The skills assessment is necessary due to the academic component, including math for the trades.
Programs Offered:
Construction
Information Technology
FVTC's Technical Diploma in Wood Manufacturing Technology program can be your first step toward a successful career in carpentry! It's convenient with its blended format while also providing excellent training.
---
Hennepin Technical College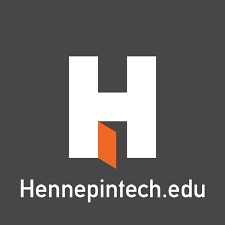 (On-campus) Diploma in Carpentry (BP/EP)
The program started in the fall semester, with classes conducted day and evening and offered at the Brooklyn Park and Eden Prairie campuses. Students complete the requirements for 36 credits to earn the Diploma in Carpentry. Graduates may be able to work on entry-level and DIY carpentry jobs with their basic skill sets.
Every student must purchase a required set of tools, the list of which will be provided during the first day of class. These tools will be the students' property and, thus, can be used in their commissioned jobs. The tools can be bought at discounted prices from selected suppliers, meaning it won't be as much of a burden as feared.
Students build diverse skills related to carpentry in particular and woodworking in general. A few examples are reading blueprints, specs, and sketches; determining the best types of design and materials for the job; and using their craftsmanship to create excellent results. Students also learn safe and effective ways of using manual and power tools as well as large machinery.
There's an emphasis on environmental responsibility in the trade, too. Students learn eco-friendly building materials and methods as well as the best ways to use them. Professionalism and ethics on the job are encouraged as these soft skills mean a job or client retention.
Programs Offered:
Information Technology and Cyber Defense
Medical Assistant
Are you pinning your hopes on a great career in carpentry? Then, check out Hennepin Tech's Diploma in Carpentry program now!
---
Western Technical College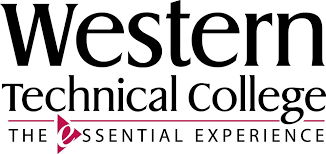 (On-campus) Technical Diploma in Building Construction and Cabinetmaking
With start dates in the fall and summer terms, WTC makes it easier for interested individuals to enroll in its top-notch program for aspiring carpenters. Students earn the technical diploma by completing the requirements for 36 credits. Students don't have to worry about tuition since this financial aid is available.
Students learn relevant skill sets for diverse jobs in construction, particularly carpentry and cabinet making. The comprehensive curriculum consists of trade-specific courses like Fundamentals of Woodworking, Residential, Cabinetmaking, and Estimating Bids and Specs.
Since carpentry isn't just about hammering nails into wood, the coursework includes building layout operations and materials identification and use. Using stationary power equipment and manual, portable, and power tools is also taught almost from day one. Occupational safety procedures, trade math, and principles of building science are also on the curriculum.
Hands-on training occurs at actual job sites where students can work alongside professional carpenters and apprentices also practicing their craft. Laboratory sessions strengthen practical skills in framing and finishing, among other trade-specific skills.
Admission requirements include a completed application, fee, and a high school transcript or GED equivalent. Candidates also undergo an ACCUPLACER assessment to determine their reading comprehension, writing, and math skills. Candidates may be advised to take general education courses based on the assessment.
Programs Offered:
Automotive Technician
Business Analyst
Enter the carpentry industry with WTC's Technical Diploma in Building Construction and Cabinetmaking and be first in line for jobs!
---
Thaddeus Stevens College of Technology

(On-campus) Associate in Carpentry Technology
The 70-credit Associate in Carpentry Technology program features two years of outstanding, hands-on training for aspiring carpenters. Students steadily build their knowledge and skillsets and prepare for careers in the residential and commercial construction industry. The instructors ensure that students benefit from a positive environment where academic support and hands-on guidance are integral.
Note that TSCT is a public technology college, and its students must be bonafide residents of Pennsylvania. There's a one-year minimum residency requirement that must be met before candidates are considered for admission. Military veterans are the only exception to the rule.
The intensive training program covers both technical and transferable skills that students will need in the workplace. Technical skills cover the preparation, interpretation, and execution of blueprints, as well as the construction of various carpentry works. Oral and written communication is needed in writing accurate technical reports and working with others. Proficiency in manual and power tools, among other carpentry equipment, is also an essential skill set for students.
Since carpentry is a dynamic craft, students also learn resources for keeping updated with the trends, including new codes and technologies. A passion for lifelong learning is as important at TSCT as being a competent carpenter.
Programs Offered:
Collision Repair Technology
Business Administration
Build a successful career with TSCT's Associate in Carpentry Technology degree starting today! Each course builds up your skillset until your carpentry confidence is as strong as your skills.
---
Bismarck State College

(On-campus) AAS in Carpentry
Bismarck offers three carpentry programs with different credit requirements. The Program Certificate consists of 36 credits with the shortest duration of nine months. The Diploma and the AAS in Carpentry are both 60-credit programs, with the main difference being the number of credits in each category.
The AAS in Carpentry program consists of technical (36 credits), general education (15 credits), and elective (9 credits) courses. Students earn the degree in two years on full-time enrolment and with classes conducted in campus facilities.
Experienced instructors share their knowledge and skills with students in a conducive learning environment. Both academics and hands-on training are given equal weight due to their complementary nature. Math proficiency, for example, has a direct bearing on making accurate measurements, a must in carpentry.
The extensive coursework prepares students for a successful career as carpenters in construction, lumber, and other industries, even self-employed tradesmen. Construction principles and practices, blueprint reading, and the use of tools are among the basic courses. Drywall, cabinetry, and building construction are trade-specific courses.
Admission is selective, with candidates required to present minimum ACT (Reading 14, Math 15) scores. Minimum scores on the Classic Accuplacer and NextGen Accuplacer are also required. Once accepted, students must acquire a toolbox with a complete toolset and books during the first week of classes.
Programs Offered:
Farm and Ranch Management
Insurance
BSC's AAS in Carpentry degree is a valuable credential that employers look for in their applicants. You would do well to check it out and benefit from it.
---
Williamson College of the Trades

(On-campus) Associate in Construction Technology – Carpentry Emphasis
All Williamson students have full-ride scholarships covering their tuition and fees, room and board, and textbooks. But there are fees, too, for personal items, certain books and equipment for personal use, and other annual fees. Indeed, students enrolled in the carpentry program can focus on their extensive training while living on campus for the entire three-year duration.
Carpentry skills are gained through lectures, usually for knowledge-building purposes, and shop exercises and demonstrations. Students also work on numerous campus-based work projects that develop their carpentry and collaborative skills with their peers and instructors. The emphasis is on skill sets useful in residential and light commercial construction projects with the opportunity for skills enhancement.
The comprehensive coursework is staggered over three years to establish strong foundational skills before proceeding to advanced skills. Students learn about safety on the job, proper use of tools, and other carpentry-specific topics like rough framing, trimming, and interior and exterior finishing. Business management courses are also in the curriculum since students may choose to follow the self-employed path.
Skills assessments are conducted through shop projects and supervised construction work on the campus. The latter includes new construction and renovations as well as building maintenance.
Graduates may choose employment as advanced carpentry apprentices, pursue career advancement as journeymen, or be front-office employees.
Programs Offered:
Earn your Associate in Construction Technology – Carpentry Emphasis degree from Williamson on a full scholarship. It's like getting a free ride on a rocket taking your career to soaring heights!
---
Gateway Community College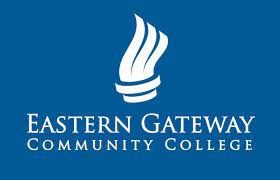 (On-campus) AAS in Construction Trades: Carpentry
Because it's among the best programs, many students in Gateway's vibrant student body are enrolled in the AAS in Construction Trades: Carpentry program. Students have the assurance of a well-rounded carpentry education that will translate into lucrative employment and entrepreneurial opportunities.
Students earn between 60 and 78 credits during the two-year program. Retention in the program requires at least a "C" grade in all courses taken. Every course is designed to provide students with diverse competencies that will establish their foundational skills in carpentry. After the program, graduates will be able to, among others:
Demonstrate the proper installation of roof truss sections;
Identify doors, including their styles, sizes, and applicable regulations
Identify wall cabinets and their appropriate materials, installation, and renovation
Use manual and power tools, computers, and special machinery for carpentry jobs
Adopt workplace safety practices according to OSHA regulations
Graduates also acquire journeyman status according to the rules and regulations of the Arizona Department of Economic Security and other agencies.
Gateway also offers a Certificate of Completion in Construction Trades: Carpentry. Students learn about framing, formwork, stair forms, and exterior finish.
Programs Offered:
Water Resources Technology
Precision Machining
The AAS in Construction Trades: Carpentry Degree can be your gateway to a successful career in the construction industry! Check out its admission and degree requirements today.
---
St. Cloud Technical and Community College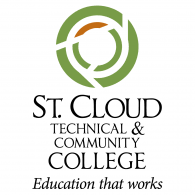 (Hybrid) Diploma in Carpentry
The Diploma in Carpentry program has a hybrid format, meaning most of its classes will be on-campus in St. Cloud, Minnesota. Students earn 33 credits for carpentry courses that prepare them for professional work in the residential and commercial construction industries. Many also choose the self-employed option since it can bring in good money, too.
The learning outcomes reflect the commitment to student success that faculty members possess. Students gain knowledge and skills necessary for the following duties as carpenters:
Choose the right construction technologies and techniques both in new construction and renovations
Read and interpret sketches, blueprints, and specifications
Comply with the building codes and other regulations for carpentry projects
Adopt safe and effective habits in the workplace, particularly in ensuring safety from injuries and illnesses
Build furniture, fixtures, and other carpentry projects
Manage time efficiently during carpentry projects
Indeed, graduates are workplace-ready! Simple and sophisticated projects, from cabinetry and millwork to heavy bridgework and highway construction, are on the books. Graduates are considered equal to advanced apprentices for their diverse set of skills.
Programs Offered:
Accounting
Cardiovascular Technology
Take your career in carpentry beyond the clouds with the Diploma in Carpentry from SCTCC! You will find that it's truly a worthy investment considering its prestige among employers.
---
South Central College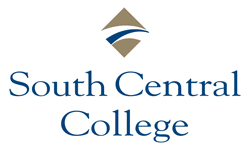 (On-campus) Certificate in Carpentry
SCC's Certificate in Carpentry may be among the shortest in terms of duration, but it's among the best because students leave the program as workplace-ready as possible! Students earn 17 credits that cover courses in general education and hands-on training. The classes are conducted at the Faribault campus, with fall as the only start date.
The coursework starts with the basics of carpentry, including tools, reading of blueprints, and safety in construction sites. Students then advance to the advanced courses where carpentry skills applicable in residential and commercial projects are learned. The program has five required courses, including Residential Principles I and II, Mathematics for Technical Careers, and Carpentry Tools and Safety.
Students pay their tuition per semester based on the number of credits taken. Fees for tools and equipment apply, too. Financial aid is available and military veterans can enjoy special benefits.
SCC also offers a Diploma in Carpentry. Students earn 57 credits based on a curriculum with courses on the residential roof framing, stairway technology, and carpentry lab. Samm group communication, public speaking, and intercultural and interpersonal communication round out the students' education. This program also starts in the fall and with classes conducted at the Faribault campus.
Programs Offered:
Business Management
Early Childhood Education
Earn either a certificate or a diploma in carpentry from SCC and start your journey toward a productive career!
---
FREQUENTLY ASKED QUESTIONS
What does a Carpenter do?

Carpenters install the framework for building structures and make repairs using wood and many other types of materials. They read blueprints, inspect structures for damage, meet with clients, install windows and detail work, such as door frames and crown molding, and much more!

In many cases, they are responsible for maintaining a team of carpenters; therefore, putting managerial skills to good use. They use hand tools and power tools.
What type of Carpentry should I consider?

Often, carpenters will specialize in a type of Carpentry that they enjoy doing or are good at, such as:

Framework
Flooring sanders & finishers
Remodeling
Historical preservation
Log construction
Green Carpentry focused on environmentally safe construction
Roofing
Theater set construction
Rough-in construction
Sheetrock walls and painting
Kitchen cabinetry
Foundation work
Plumbing & Electrical
HVAC-R
Plus, so much more!
How much do Carpenters get paid?

As of May 2022, the average salary of a Carpenter was $51,390 annually, according to the BLS. With experience, the highest 10% earned upwards of $89,950 or more.
Is there a demand for Carpenters?

The BLS states a slower-than-average job growth rate of 2% between 2022 and 2032. In the field of Carpentry, the economy is a deciding factor, as homebuilders may either be cautious or willing to take risks when building.
How do I become a Carpenter?

Generally, you will need a high school or equivalent diploma. In addition, most Carpenters gain valuable work experience through apprenticeships. You will learn how to do simple tasks first and then graduate to more significant projects.

However, if you so choose, vocational schools often offer associate degrees in the field of Carpentry. Most likely, you will also be required to take a safety course provided by the Occupational Safety and Health Administration.

Do I need to be licensed to be a Carpenter?

Typically, Carpenters do not need a license besides the usual driver's license; however, if you begin your own carpentry business, your state may require you to have a business tax license.
What qualities do I need to excel as a Carpenter?

Carpenters must be highly skilled and trained in the proper building techniques, of course… however, other qualities needed include:

Math skills
Physical strength
Problem-solving skills
Dexterity
Business skills
Customer service skills
Detail-oriented
Creativity
To name a few!
Is Carpentry a dangerous job?

Carpenters often need to work on ladders, roofs, or heights as they complete framing work. Back strains are common when lifting. In addition, working with power tools can also be dangerous.

Carpenters must utilize safety equipment, such as hard-toed shoes, gloves, hard hats, and protective eyewear. In the field of Carpentry, you will often be expected to work outdoors in harsh weather conditions, such as extreme cold or heat.
What is unique about a Carpenter's job?

A Carpenter's job is unique because it requires a person to use both their skill and craftsmanship to create functional pieces of furniture or artwork. Carpenters must have an eye for detail, be able to work with a variety of materials and be able to work with their hands to create something from nothing.

Carpenters also need to be able to think critically and troubleshoot problems that may arise during the construction process. Seeing a project come to fruition is the best feeling ever!
Related Article: