Find Your Perfect School
Premium Schools is an advertising-supported site. Featured or trusted partner programs and all school search, finder, or match results are for schools that compensate us. This compensation does not influence our school rankings, resource guides, or other editorially-independent information published on this site.
The job of the Claims Adjuster and Appraiser is an interesting one. You can be someone's biggest blessing… or, someone's biggest disappointment. When working with an insurance company, you must abide by the insurance commission's rules and regulations.
With minimum educational requirements, this job can be very rewarding and lucrative, as you work to help others in their time of loss. Check it out!
Related Article: 40 Highest Paying Jobs With A Trade School Education
---
10 BEST SCHOOLS FOR A CLAIMS ADJUSTER AND APPRAISER DEGREE
Mesa Community College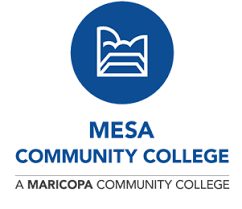 (On-campus) Associate in Applied Science in Risk Management and Insurance
Students gain strong foundational knowledge of the complex principles and practices in insurance and risk management. The curriculum emphasizes skills development in technical and transferable aspects, with students finding ways to connect them. Students must develop their higher faculty thinking skills, including critical thinking, problem-solving, and analytical thinking.
Personal and business insurance are discussed in-depth, as are the principles of liability, property, health, and commercial insurance. Since a Certificate of Completion (CCL) in Risk Management and Insurance is embedded in the curriculum, students earn the associate degree and CCL. The curriculum combines integral aspects of business, management, and entrepreneurship related to claims adjustment and appraisal.
The required credits range from 61 to 67 credits depending on the selected electives. Good standing in the program means maintaining a "C" grade or better in all the courses. Students may be required to undertake remedial measures for continued enrollment.
Specific skills developed during the program include:
Analysis of risk-based scenarios by applying basic financial principles
Application of current techniques and technologies in completing specific business tasks
Demonstration of higher faculty skills in dealing with customers and colleagues, insurance issues, and other matters
Analysis of the regulatory, legal and ethical implications of insurance and risk management decisions
Evaluation of underwriting and claims
Programs Offered:
English Literature
Geography
Begin your career with an AAS in Risk Management and Insurance degree from MesaCC! You will learn the basics of the industry within two years.
---
American Public University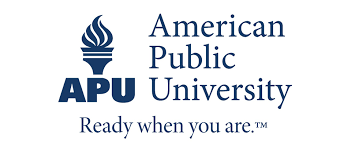 (Online) Associate of Arts in Real Estate Studies
Offered at the Dr. Wallace E. Boston School of Business, the program trains students in the fundamentals of the real estate industry. This is an excellent stepping stone toward a bachelor's degree for career advancement and a credential for entry-level positions as a claims adjuster and appraiser. Either way, it's an associate degree with versatile applications for aspiring and current real estate professionals.
The 60-credit program allows admitted students to transfer up to 45 credits from a previous associate degree and other college-level credits. The affordable tuition fee is made even more affordable with military discounts and other financial aid forms.
The online courses start every month, so applicants can start their studies as soon as they are accepted into the program. The duration of the courses varies between eight and 16 weeks. The curriculum consists of 30 semester hours for general education, 24 semester hours for major courses, and six semester hours for electives.
The coursework has a comprehensive coverage since real estate studies involve multiple disciplines and, thus, the courses include:
Accounting for non-accounting majors
Basics of business
Real estate principles and practices
Real estate finance
Real estate appraisal and property management
Real estate law
These courses are vital in the effective performance of claims adjustments and appraisals tasks.
Programs Offered:
Homeland Security
Intelligence Studies
Being an effective claims adjuster and appraiser means getting a solid background in real estate, particularly your specialization. Earn the AA in Real Estate Studies degree at APU, and you're on the right path!
---
Wayne Community College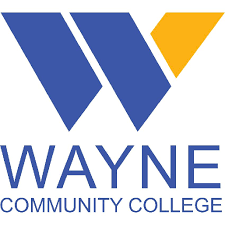 (On-campus and Online) Associate of Applied Science in Risk Management and Insurance
The program's learning outcomes prepare students for the competitive and challenging world of risk management and insurance. Students learn relevant business principles and practices related to these matters and the technical knowledge in the investigation and settlement of claims. To pass the state licensing exam, learners must also demonstrate proficient knowledge of risk management and insurance.
The program starts with an orientation course on college student success since the topics discussed here can be instrumental in earning your degree. Then, the curriculum covers multiple disciplines that reflect the multidisciplinary approach vital to success in claims adjustment and appraisal.
The courses include financial and managerial accounting principles, business management practices, introduction to computers, English writing and inquiry, and quantitative literacy. Business, accident, health and life insurance take center stage, as are property and casualty insurance and risk management. Claims adjusting is likely the most important course for aspiring professionals.
WCC's goals include providing students with a well-rounded education with a liberal arts foundation. Students must choose from numerous electives in economics, humanities and fine arts, and professional studies. Overall, the minimum required number of credits is 67 for students to earn the degree.
Programs Offered:
Practical Nursing
Medical Assisting
Choose either the online or on-campus format to earn the AAS in Risk Management and Insurance degree, and you will get the same results. You will be more than qualified for entry-level jobs in the insurance industry!
---
Collin College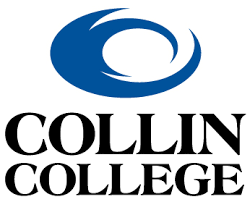 (On-campus) Associate of Applied Science in Insurance Management
Collin College offers the only associate degree in insurance management in the Lone Star State, thus, its popularity. Students earn 60 credit hours to be awarded the degree. But there are two certificate levels embedded in the program, meaning students earn both certificates and the associate degree.
The first certificate is in sales and agency (Level 1) with 21 credit hours, while the 39-credit hours second certificate (Level 2) covers the insurance industry. These certificates are considered valuable because they can open doors of opportunities in the insurance industry, particularly as claims adjusters and appraisers. Completing these two certificate levels also means earning the associate degree, so it's a triple achievement.
Students take these courses at the Plano Campus. Nine industry-specific courses enable students to learn the insurance industry and be competent in its tricks in two years.
The skills learned in the program include:
Analyze risks and risk exposures that will protect the interests of clients
Use insurance principles and practices in management planning for the different types of insurance
Discuss insurance and risk management in an effective manner
Students can maximize the degree by using it as a stepping stone toward designations like Chartered Property Casualty Underwriter (CPCU) and Associate in General Insurance (AINS).
Programs Offered:
Biotechnology
Collision Technology
Think of the AAS in Insurance Management degree as your best credential to enter the world of claims adjusters and appraisers even without prior work experience.
---
Northcentral Technical College

(On-campus) Associate in Automotive Technology
The program requires 64 credits to earn the associate degree. Since it's a two-year program, its curriculum heavily emphasizes trade skills specific to automotive technology. This is a good degree for aspiring claims adjusters and appraisers since the job require knowledge of automobiles, particularly collision damage.
The coursework includes trade-specific topics like:
Engine repair
Auto service fundamentals
Engine performance and repair
Steering and suspension systems
Electronic and electrical systems
Students have to develop their transferable skills in preparation for the modern workplace demands. The coursework then includes math, interpersonal communication and economics. The courses are delivered in various formats depending on the campus. The Wassau campus offers 100% on-campus courses, for example.
Due to the nature of automotive technology, students must be prepared to get their hands dirty in a shop environment. Students learn the technical aspects of automobiles, from their design and construction to their performance and repair. The theoretical foundation must be extensive enough to support the practical applications in automotive technology.
Graduates are eligible for certification in the State of Wisconsin, but perhaps not in other states. Be sure to consult with authorities in your state about certification requirements before enrolling.
Programs Offered:
Agribusiness
Electromechanical Technology
If you want a background in automobiles in your future career, you must consider NTC's Associate in Automotive Technology degree! You will not only have more practical knowledge of automobiles, but it's the knowledge that can be applied in insurance claims and appraisals.
---
New York University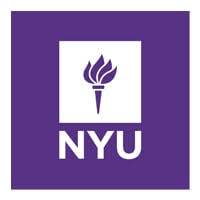 (On-campus) Bachelor of Science in Real Estate
Offered by NYU's respected School of Professional Studies, the program fits individuals with a keen interest in real estate, including work in claims and appraisal. Every facet of the commercial real estate sector is discussed, frequently with a depth and breadth uncommon for an undergraduate program. Students become empowered by their confidence in their knowledge and skills in evaluating and managing commercial real property.
Not surprisingly, NYU's program is among the top-ranked undergraduate real estate programs in the country, partly because of the academic excellence, partly due to the hands-on learning in real-world settings. New York itself is considered the world's real estate capital, so students learn by being in the thick of it.
Students expand their educational horizons by selecting from various electives and engaging in a senior project or thesis. These tailor their educational experience that, in turn, make them stand out from the rest of the competition for entry-level jobs. Plus, NYU's prestige is a factor in employment across the country.
NYU also has study abroad and internship opportunities that students are encouraged to take advantage of.
Programs Offered:
Hotel and Tourism Management
Sport Management
NYU's BS in Real Estate degree program is an excellent venue for ambitious individuals to start their careers!
---
University of South Carolina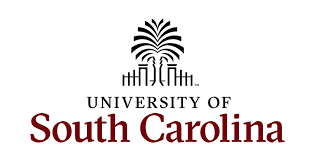 (On-campus) Bachelor of Science in Business Administration – Risk Management and Insurance
The Risk Management and Insurance concentration features a program of study emphasizing business knowledge underlined by liberal arts and sciences foundation. The BSBA program at Darla Moore School of Business is recognized for its excellence in academics, student support services, and graduate outcomes. Students and faculty members work together to ensure maximization of learning and, thus, enable students to embark on their careers on the right foot.
The coursework includes in-depth discussions on industry-specific subjects like:
Management of insurance, risk and risk exposures
Life insurance
Property and liability insurance
Employee benefits
Corporate risk management
The challenging coursework is complemented by internships, which bridge the gap between theory and practice. The internships are also opportunities for students to learn under the tutelage of experts, tackle common workplace issues, and enjoy personal growth. Field trips may also be conducted so that students broaden their perspectives.
Students may also engage in research projects for which USC is also known. These research projects develop their communication and collaboration skills, crucial in insurance work.
Programs Offered:
Criminology and Criminal Justice
Cardiovascular Technology
USC is among the best institutions to earn your BS in Business Administration – Risk Management and Insurance degree! This isn't just about the excellent training but the institutional prestige, too.
---
Saint Joseph's University

(On-campus) Bachelor of Business Administration – Risk Management and Insurance
SJU's program graduates have successfully pursued careers as claims adjusters and examiners, insurance agents and managers, and risk control consultants. These are challenging careers that demand specialized knowledge and skills in insurance, from planning to risk management. Students start early in identifying, evaluating, and recommendations related to risk management and insurance, thus, their competence immediately after graduation.
Students begin their intensive training with a series of rigorous general education programs with a Jesuit-influenced liberal arts tradition. These courses provide students with an appreciation for the diverse and inclusive education that the Catholic university excels in. Students are also encouraged to be of service – or "men and women for others" – even in competitive industries and explore different disciplines.
The major concentration courses consist of industry-specific topics that students must gain a fundamental understanding of to succeed in the industry. Students may either use the training for post-graduation immediate employment or graduate studies, such as a graduate certification or a master's degree.
Free electives, also known as general electives, are at students' discretion. The choices are determined by their interests and career goals and how these electives fit into their program of study.
Programs Offered:
Actuarial Science
Biology
Do you want a BBA in Risk Management and Insurance degree with a liberal arts background based on Jesuit traditions? Then, check out SJU's program!
---
Colorado Mesa University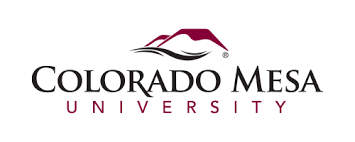 (On-campus) Bachelor of Business Administration – Insurance Concentration
Business knowledge combined with entry-level insurance and risk management knowledge is the defining characteristic of CMU's program. The program's design ensures that students are prepared for the insurance industry's myriad challenges, particularly the tricky aspect of claims and appraisal. Students learn about individual and group insurance and its different types – life, health, liability and property, and automotive.
Senior students complete a capstone course (Business Strategy) where they must demonstrate competency in using their skill sets to identify issues and solutions. The emphasis is on developing strategic plans for risk management and insurance that, in turn, can be applied to claims and appraisals. Students must submit approved papers, make oral presentations and work with team members in business simulations.
Students also expect proficiency in oral and written communication, math, and critical thinking since this is a business degree. Quantitative fluency is crucial to success in accounting and math-heavy business administration courses. Students also apply information in strategic ways when making business decisions, and it's a skill anchored on the general education courses.
Students earn certifications in Property and Casualty Insurance and Life and Health Insurance when they pass the corresponding final exams. Internships expose students to the realities behind these credentials while also widening their professional networks.
Programs Offered:
Addiction Studies
Chemistry
CMU's BBA in Insurance Concentration program has a strong business background that graduates may pursue self-employment in claims and appraisals! No wonder that many of its students are driven to succeed.
---
University of Texas at Dallas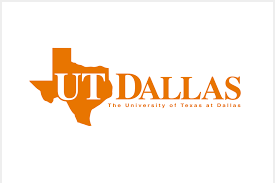 (On-campus) Bachelor of Science in Business Administration – Risk Management and Insurance Concentration
UT Dallas has produced many of the Lone Star State's best risk management and insurance professionals through this exceptional program. Many have also become top-notch claims adjusters and appraisers whose on-point skills have been developed from years of studies, including internships.
The rigorous coursework can seem like it's at the master's degree level, but it's also essential so that students not only learn the basic theories but understand their real-world implications. Students start with the principles of insurance and risk management, business liability and commercial property risk exposures, and the laws on insurance. Such is the comprehensive coverage of the coursework that students are advised to enroll in full-time.
The Risk Management and Insurance Concentration is also offered as part of the BS in Finance and BS in Global Business programs. These programs share much general education and elective courses and differ in their major and concentration courses. The choice is entirely up to you but remember that the specific job opportunities will likely be different between majors.
Programs Offered:
Business Analytics
Supply Chain Management
A competitive edge in entry-level and supervisory positions is possible with the BSBA Risk Management and Insurance Concentration degree from UT Dallas! The coursework isn't easy, but you will also get the most out of it.
---
FREQUENTLY ASKED QUESTIONS
What does a Claims Adjuster and Appraiser do?

Claims Adjusters and Appraisers primarily work for insurance companies. When a client has a claim, they work with them to reimburse them for their loss. However, to avoid excessive, unwarranted claims, Adjusters must look at the claim and often appraise the damage, as needed in a fire, weather-related, or auto claim.

They also must be aware of insurance terminology, be familiar with other applicable parties involved, be good at negotiating settlements, work closely with attorneys, determine eligibility according to policy benefits, administer payments, and detect fraudulent claims.
Is a Claims Adjuster the same as an Appraiser?

Although the job duties overlap, the Appraiser will often go into the field to assess the loss. The gathered information then goes on to the Claims Adjuster to finalize a settlement. However, with some companies, both jobs are completed by the same person. 
What kind of education is required to be a Claims Adjuster and/or Appraiser?

Generally, you can become a Claims Adjuster and Appraiser with a high school or equivalent diploma. In-house on-the-job training can be expected.

If you would like to excel in the industry or obtain a management or supervisory position, a bachelor's or master's degree in business or accounting is often required. In addition, if you are planning on focusing on automobile damage appraisals, experience in car bodywork is recommended. A degree in engineering or architecture is helpful for Appraisers and Adjusters who need to assess building or equipment damage. A degree in healthcare is helpful in health or life insurance-related claims.
Is there a demand for Claims Adjusters or Appraisers?

The BLS reports that as of May 2022, the field of Claims Adjusters, Appraiser, Examiners, and Investigators is expected to decline by 3% between 2022 and 2032. However, don't be discouraged. They also predict 21,500 new openings becoming available each year across the country due to retiring retirees and others leaving the industry.

Other factors may come into play here, such as the number of natural disasters, including tornadoes, floods, and fires, and more.
How much money can I expect to earn as a Claims Adjuster or Appraiser?

As of May 2022, Claims Adjusters, Investigators, and Examiners earned $72,230 annually. The highest 10% earned upwards of $102,630 per year, according to the BLS.

For the same period, Appraisers for auto damages earned $69,380 per year, with the highest 10% earning $95,630 or more per year.

The top-paying industry was the federal government, followed by direct insurance carriers.
What kind of work environment can I expect? 

Most Claims Adjusters and Appraisers work full-time and sometimes in the evenings or weekends to meet the client's needs. During natural disaster events, irregular schedules are typical.
How do Adjusters and Appraisers determine damage?

After the damage is assessed, they use computer programs to help them determine the cost of replacement or how much it will cost to repair your damage. In addition, they must be familiar with the client's policy limitations and benefits.
What are the various types of insurance or investigative-related jobs to consider? 

Here are a few suggestions to consider:

Claims Investigator
Claims Adjuster
Fire Inspector
Appraiser
Cost Estimator
Home Inspector
Property Appraiser
Building Inspector
Do I need to be licensed to work in the insurance field?

To work in the field of insurance, some states require licensure; however, some positions, such as that of the Claims Adjuster and/or Appraiser, may be covered under the umbrella license of the agency.

To be specific, you will need to check out your state's mandates. For more information, check out the National Insurance Producer Registry.

Is on-the-job experience required to be a Claims Adjuster or Appraiser?

Yes, on-the-job experience is usually required to become a Claims Adjuster or Appraiser. Most employers require applicants to have at least two years of relevant experience in the insurance or claims industry.