Find Your Perfect School
Premium Schools is an advertising-supported site. Featured or trusted partner programs and all school search, finder, or match results are for schools that compensate us. This compensation does not influence our school rankings, resource guides, or other editorially-independent information published on this site.
Computer science degrees are perhaps the most direct way to find opportunities within many of the most lucrative and in-demand career fields today.
Computer science graduates have the highest average earnings of any undergraduate major and lead to careers in fields that often don't require any additional information.
If you find yourself drawn to making digital products — whether that's experience, performance, or solving logical conundrums — then computer science may be a great degree and career path for you.
Here at PremiumSchools, we apply our years of experience covering education and online education opportunities to provide rankings of the more premium schools.
This includes online and traditional offerings. We look at metrics that students and parents care about, such as graduation rate and average earnings after graduation.
If you're looking for a definitive guide on computer science education and prospects, you've made it to the right place.
---
The 20 Most Lucrative Computer Science Careers
There are many defined roles in computer science, and more are being created as you read this. Here are a few of the areas you can enter in the field.
Cyber Security Specialist
Average Earnings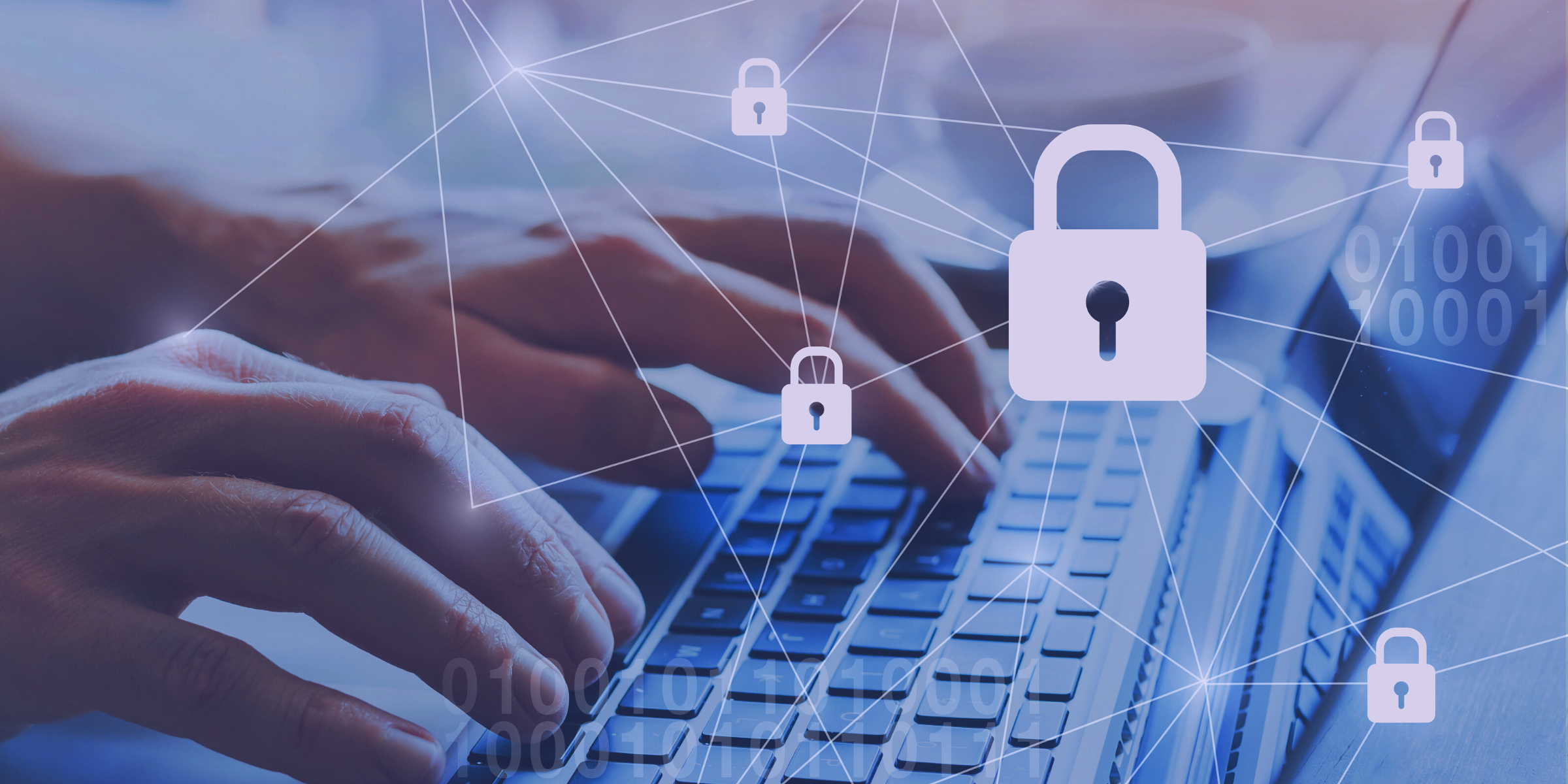 A Cyber Security Specialist is responsible for providing security for information systems through monitoring, analyzing, detecting, investigating, and responding to vulnerabilities and risks in hardware/software.
This individual will have a necessary role in an organization's data structure and operational performance and will oversee the day-to-day operations.
Some of a Cyber Security Specialists job duties would include:
Conducting threat and risk analyses and proposing solutions
Researching, testing, evaluating, and implementing security procedures
Organizes security training for other (IT) departments
Collecting and analyzing data to mitigate risk, performance, and capability issues
Writing reports and updates on system status
Cyber Security Specialists can typically work 35 to 40 hours a week.
However, due to ever-changing security risks, many companies require 24-hour oversight of their systems and servers, and as such, Cyber Security Specialists can find themselves on rotating shifts or even on-call during weekends, nights, and holidays.
Due to the nature of the work, adaptability is necessary for a Cyber Security Specialist – as are quick problem-solving skills and the ability to work under pressure. The median salary for a Cyber Security Specialist is $112,000 annually.
As most of the information that they work to protect can be considered "sensitive" or "private," a high level of professionalism is necessary amongst Cyber Security Specialists.
****
Project Manager, Software
Average Earnings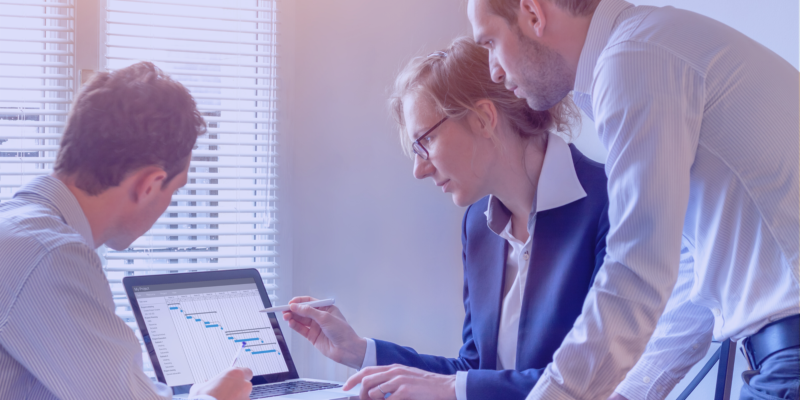 Software Project Managers are essential to oversee software projects from start to finish.
Software project managers will define the specifications of the job, build the team to perform the job, lay out the framework for the whole project, and clearly communicate the goals of the project to their team.
With a blend of technical proficiency and leadership skills, they essentially create and oversee the product being produced as well as the individuals performing the work.
Job tasks for Software Project Managers can include:
Understanding the scope of the project
Setting measurable goals and implementing effective time estimations for various activities (often in a Gantt Chart)
Analyzing and planning for potential risks (client variations, design variations, inaccurate cost estimates)
Providing their team with schedules, direction, mentorship, and support
Implementing all of the project activities, delegating activities, and setting project boundaries.
The median annual salary for a software project manager is $95,370. Due to the nature of the work, Software Project Managers are expected to have great leadership, organization, and multitasking skills, have attention to detail and technical knowledge.
****
Product Manager, Software
Average Earnings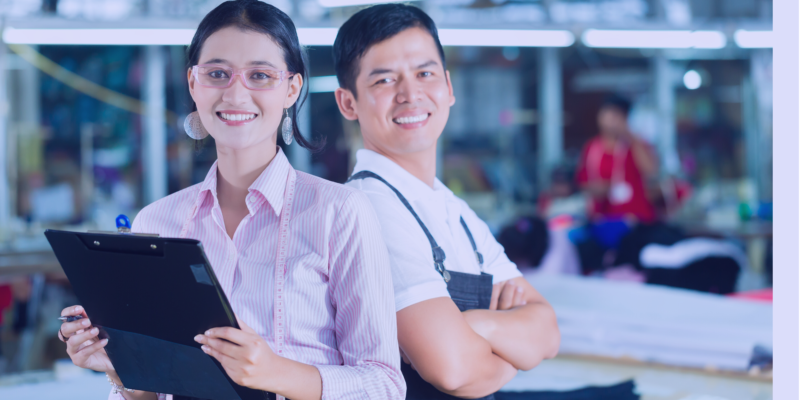 A software product manager is responsible for understanding the market, audience, and need for a specific hardware, software, or service. This person typically leads or manages one or more products from concept to creation.
This role requires an understanding of technology and business and is tasked with understanding which products, enhancements, and elements to build – and how they'll directly impact the business.
While product management skills and responsibilities can vary depending on the scope of individual products and employers, the most common responsibilities for a Product Software Manager are:
Meeting with clients/customers to determine product requirements
Monitoring development process, reviewing and correcting implementation strategies
Training and managing support teams
Adapting to new technologies and monitoring industry trends
Understanding and planning for potential challenges, risks, and hurdles
Software product managers will require both social and self-awareness, as socially aware product managers find it easier to empathize with clients and consumers alike and self-aware product managers are able to stay objective, eliminating their personal biases, opinions, and preferences from the final product.
The median salary for a Software Product Manager is $164,070. Strong emotional intelligence and relationship skills are also vital as software product managers can be required to read between the lines with clients, negotiate and resolve conflicts.
****
Ethical Hacker
Average Earnings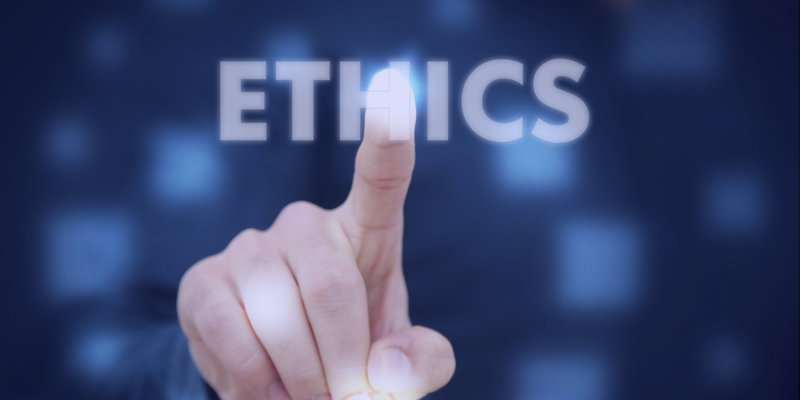 Ethical hackers, AKA "white-hat hackers," are cybersecurity experts. The main role of an ethical hacker is to explore and exploit vulnerabilities or weaknesses in varied systems in an effort to combat any potential breaches or weaknesses in a security system.
Some of the duties required of ethical hackers are:
Scanning systems of an organization for "attackable" ports
Examining patch installations ensuring they're up to date
Attempting to invade firewalls and honeypots to ensure they're effective
Assisting with fixing issues related to online fraud, theft of systems, cracked wireless encryptions, hijacked servers or web applications
Ensuring that the organization's network isn't vulnerable to outside attacks
An ethical hacker is typically a very intelligent individual with attention to detail and sharp analytical and problem-solving skills.
Many employers will require ethical hackers to have a Certified Ethical Hacker (CEH) certification and possibly other recognized certifications such as a CompTIA (an IT certification) that prepares ethical hackers for their work in cybersecurity. The ethical hacker median salary is $107,254.
****
Computer and Information Research Scientists
Average Earnings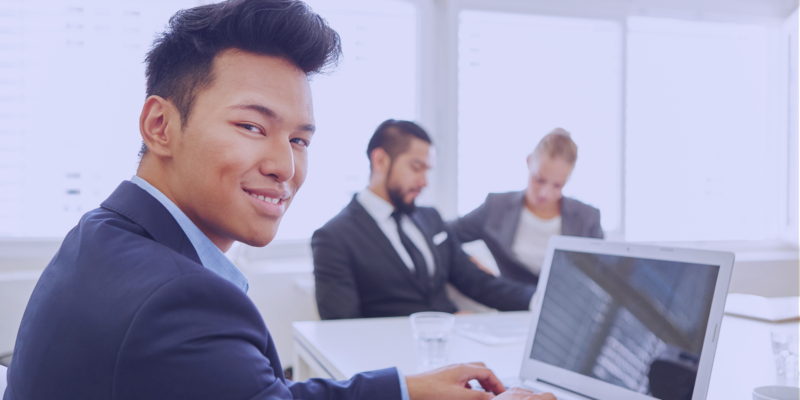 Computer and information research scientists not only create and design new concepts to computing technology, but they also can manipulate and transform existing technology to have new uses.
Some computer and information research scientists are also experts in computer languages and other fields of concentration.
Typically, the following are duties of computer and information research scientists:
Explore fundamental issues in computing and conceptualize approaches to address said issues
Assist scientists and engineers solve computing obstacles and issues
Invent and develop new software systems, computing languages, tools and methods to improve user experience with computers
Analyze and publish the results of their findings
Computer and information research scientists are responsible for creating and bettering computer algorithms to make them as simple and efficient as possible. The median salary for a computer and information research scientist is $136,620.
Most computer and research scientists hold Ph.D.'s in computer science or computer engineering and are typically logical and organized critical thinkers, naturally analytical and detail-oriented.
Knowledge and understanding of advanced math are required for computer and information research scientists.
****
User Experience (UX) Researcher
Average Earnings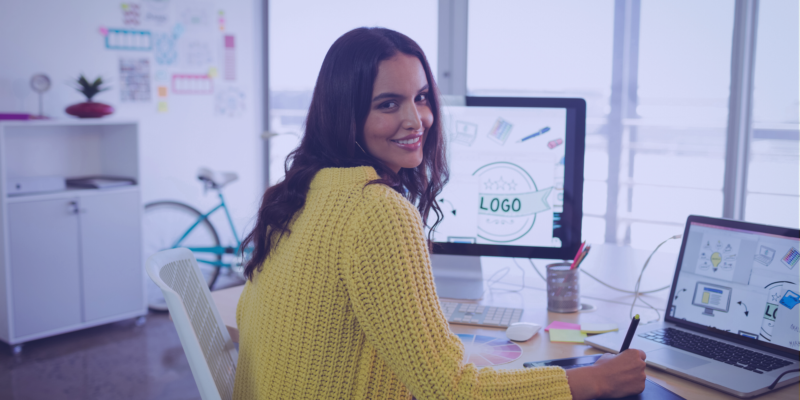 A user experience researcher (also known as a "user researcher" or "design researcher") is responsible for understanding the target audience, how they interact with a product or service, and using those human insights to assist in creating the application of design.
Here are some tasks and responsibilities of a UX researcher:
Develop and implement a well-crafted research strategy and identify clear research objectives
Recruit targeted end-users for specific research studies
Extract insights on user behaviors and translate insights into actionable recommendations
Work with design, product management, content strategy, engineering and marketing
As user experience researchers are typically consulting with individuals on many other teams, this individual must be able to work collaboratively with other teams.
While it's necessary to have an analytical mind and be able to read data and understand the overall design process – the people skills are critical as being able to read people and empathize with the user are equally important. The median salary for a user experience researcher is $115.692.
****
Machine Learning Engineer
Average Earnings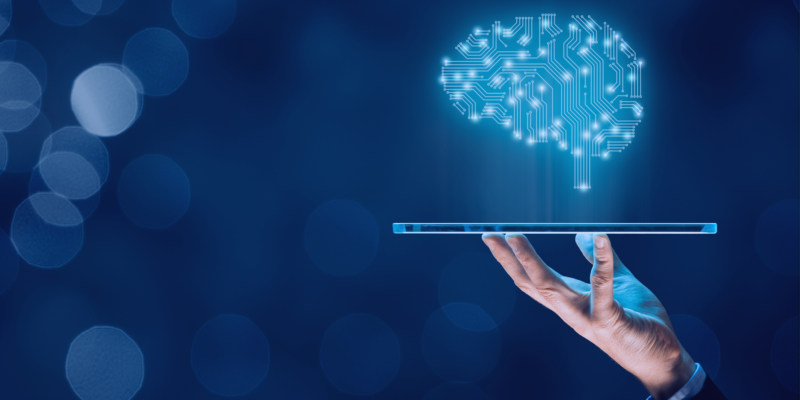 Machine learning engineers are responsible for designing and developing both machine learning and deep learning systems, running machine learning tests and experiments, and implementing machine learning algorithms.
Machine learning engineers are very sophisticated programmers that develop systems that can learn and apply knowledge without a specific direction.
Some of the job tasks of a machine learning engineer:
Study and transform data science prototypes
Design, test and experiment machine learning systems
Select appropriate data representation requirements
The basic skills needed for a machine learning engineer are statistics (as tools and tables are essential to creating models), probability (which helps to predict future obstacles as the majority of algorithms are based on uncertainty conditions) and data modeling as a crucial task of machine learning is to analyze unstructured data models.
Programming skills in different programming languages is also necessary as machine learning mainly relies on algorithms. The median salary for a machine learning engineer is $127,448.
****
Data Scientist
Average Earnings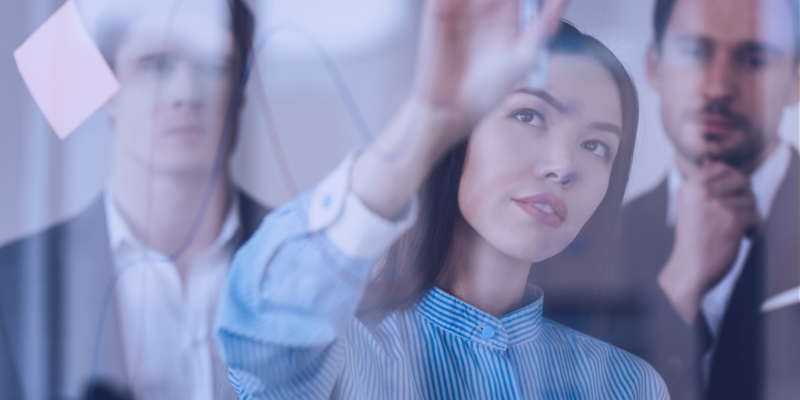 Data scientists utilize analytical, statistical, and programming skills to collect, dissect, and translate large data sets.
Data scientists use this information to understand better how a business performs and to build tools that can automate various processes within the company.
Duties of data scientists typically include:
Creating assorted machine learning-based tools and processes within the company
Identifying opportunities for leveraging data to drive business solutions
Mining and analyzing data to produce improvement opportunities, product developments and advancements, marketing techniques and more
Coordinating with different teams to implement developed models and analyze the outcomes
Cleaning and verifying data to ensure preciseness, wholeness, and uniformness
Data scientists are individuals who can extract meaning from data while also interpreting it, which requires instruments and methods form statistics as well as machine learning but also people skills.
The median salary for a data scientist is $103,500. A general natural curiosity is necessary for data scientists, as are creative and critical thinking skills. A data scientist should be open to taking on new challenges and enjoy problem-solving.
****
Computer Network Architects
Average Earnings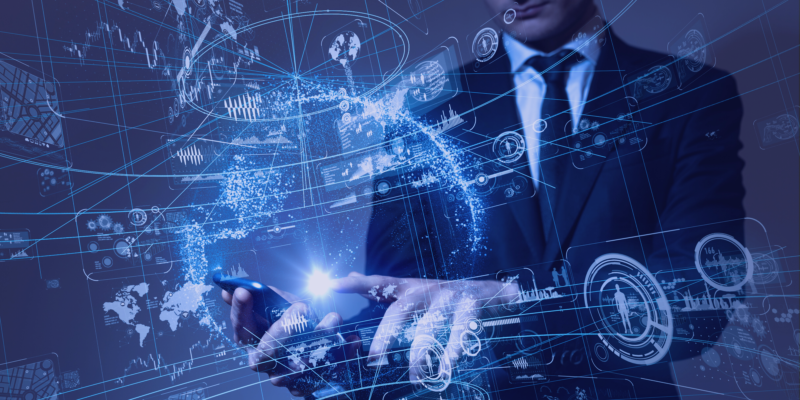 The purpose of a Computer Network Architect is to create plans and layouts for data communication networks.
After creating the plans, computer network architects will present the plans to management and explain why it's in the organization's best interest to pursue them.
Computer Network Architects:
Consider information security when creating a network
Conclude what types of hardware is necessary to support the network
Determine how and where the hardware (cables, hubs, routers, adaptors) will be installed
Analyze business requirements to develop network solutions
Design, test, and inspect data communications systems
It is important for a computer network architect to have strong analytical skills and be detail-oriented in order to examine data networks and create comprehensive plans for the networks that need to be created.
Strong interpersonal skills and leadership skills are also advised as computer network architects will often need to delegate work to teams of engineers who will build the networks they designed. The median salary for a computer network architect is $126,000.
****
Software Developers
Average Earnings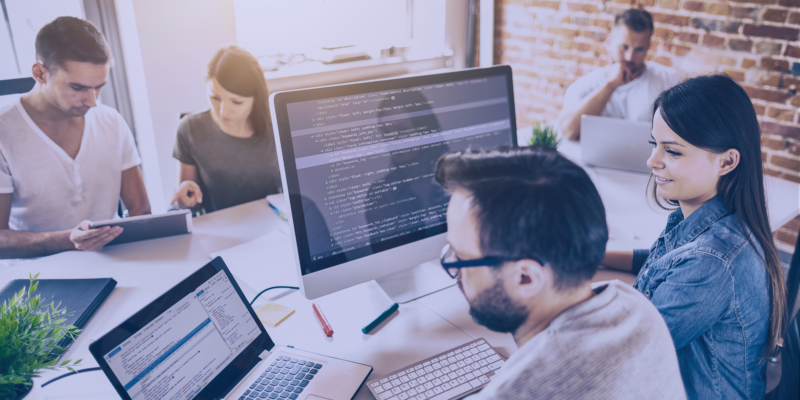 Software developers are the creative minds behind computer programs. The responsibilities of a software developer include producing clean and efficient code based on the client's needs.
In order to achieve success as a software developer, one will need extensive knowledge of programming languages and the life cycles of software development.
Some of the responsibilities of software developers include:
Modifying software to correct errors, upgrade performance and adapt it to new hardware
Executing system testing and validation procedures
Analyzing data to plan for and recommending the installation of new systems or modifications of existing systems
Consulting engineering staff to analyze software-hardware interfaces
Designing and developing software systems using scientific analysis and mathematical models to predict and measure outcomes
The desire to work in a fast-paced environment is a necessity for a software developer. Outstanding collaboration and communication skills and a positive teamwork approach are essential for software developers. Proactive approaches to problem-solving, as well as a detailed understanding of coding, are also necessary. The median salary for a software developer is $124,200.
****
Information Security Analysts
Average Earnings
Information security analysts assist with monitoring computer networks for security breaches and problems. These individuals create plans to carry out security measures in an effort to protect their organization's computer networks and systems.
As cyberattacks evolve and increase, their responsibilities can continually shift and expand. Information Security Analysts:
Install/use software (firewalls, data encryption) to protect the organization's information
Prepare reports on security breaches and deliver information on the extent of the damage caused by any possible breach
Research and implement new security technologies
Recommend and possibly develop new security standards and enhancements for their organizations' networks
In an effort to stay ahead of cyber-attackers, information security analysts must be able to adapt and work well under pressure continually. The median wage salary for an information security analyst is $112,000 annually.
It's important for these individuals to have strong analytical skills and be detail-oriented as cyberattacks are often difficult to detect. Critical thinking skills are also useful for information security analysts.
****
Full Stack Web Developer
Average Earnings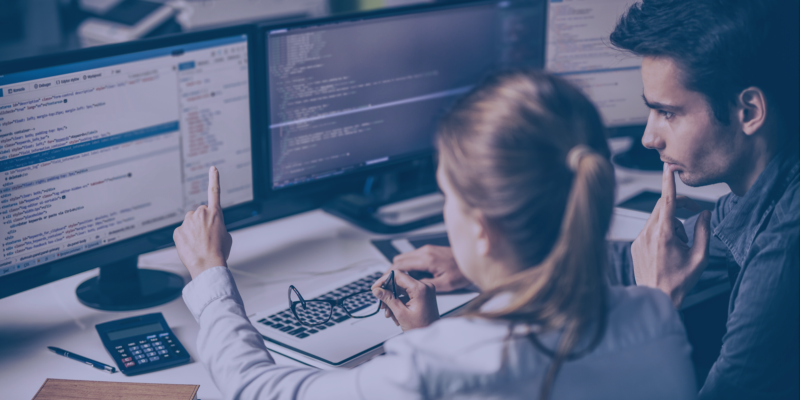 A full-stack web developer is an individual who can work on both the back and front end of systems meaning that they can develop entire platforms of databases, servers, and networks that don't require other applications to fully function.
Full-stack web developers are able to use a comprehensive approach to software as they deal with both user experience as well as functionality.
A full-stack web developer would typically have the following duties:
Creating the design and functionality of software
Drafting clean, functional code on both front and back ends
Test, analyze and fix any bugs or coding errors
Create servers and databases for functionality
Ensure multi-platform functionality for various devices
Cater to both technical and consumer needs
Proficiency in front end languages, side server languages as well as JavaScript frameworks and database technology are all typically required of a full stack web developer. With a median annual salary of $107,050, it is also typical that full-stack web developers have a degree in computer science.
As this job is multi-faceted, strong organizational skills, project management skills, problem-solving skills, attention to detail, and high-quality communication skills are all traits a successful full stack web developer would need to possess.
****
Database Administrators
Average Earnings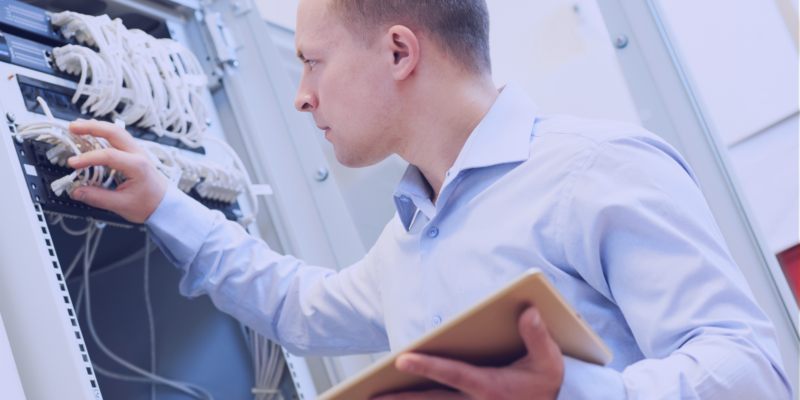 Database administrator's primary responsibility is to maintain the data integrity of an organization. The purpose of a database administrator is to keep an organization's networks and systems, and the confidential information they store, secure, and well managed.
While the day to day tasks of a database administrator can differ based on the size of an organization or the information on their databases, some of the most common tasks a database administrator would perform include:
Installing new database servers and software
Configuring database software programs before they're launched
Installing updates and new bridges within the programs
Transferring data from older systems to newly developed systems
Handing the return of a system if there is a shutdown or failure
Communicating risks and tradeoffs of backup methods that might be available
Monitoring storage space and the performance of server hardware
Troubleshooting any issues on servers and quickly and efficiently finding solutions
Typically, database administrators have excellent problem-solving skills and great organizational traits with a strong focus on the ability to prioritize tasks in order of importance.
Database administrators are expected to be patient individuals with a logical approach to work and meticulous attention to detail. The median salary for a database administrator is $112,120 annually.
****
Computer Systems Analysts
Average Earnings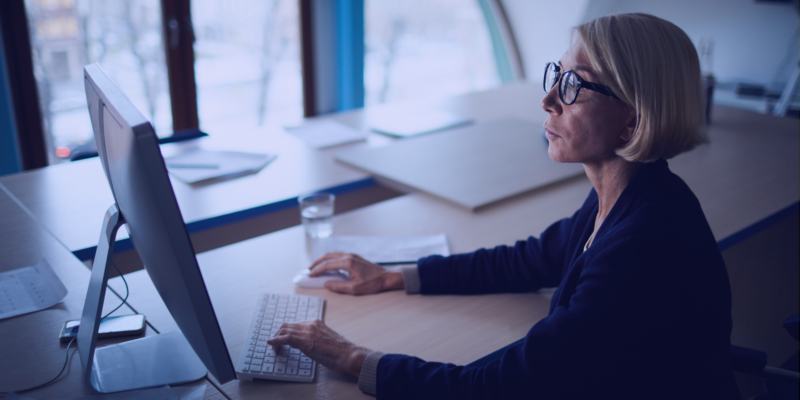 Computer systems analysts' main focus is studying an organization's current computer systems, procedures, and information systems in an effort to assist the organization operate as efficiently and effectively as possible.
Their job is to research and incorporate new technologies and hardware-based on their determination of how the technology will serve the organization.
Their research puts a strong focus on the costs and benefits of purchasing new technologies and the time and efforts to train employees on how to use the new hardware/software effectively.
Typically, the functions and duties of computer systems analysts include:
Identifying the needs of the organization's systems
Researching and evaluating new technologies to meet these needs
Reporting the research to stakeholders or clients
Provide staff/employees with assistance in training on new technologies
Test, maintain, upgrade, monitor computer systems and programs
Coordinate and oversee the installation of new technologies and systems
Computer systems analysts are expected to have the technical knowledge necessary for their job but also the ability to communicate the knowledge to employees and users who may not have the level of technical comprehension that they possess.
As such, strong communication skills, as well as listening skills, are vital to understand the needs as well as convey information effectively. The annual median salary for a computer system analyst is $102,240. Often a computer systems analyst is a creative individual who is able to generate new ideas continuously.
****
UX Designer
Average Earnings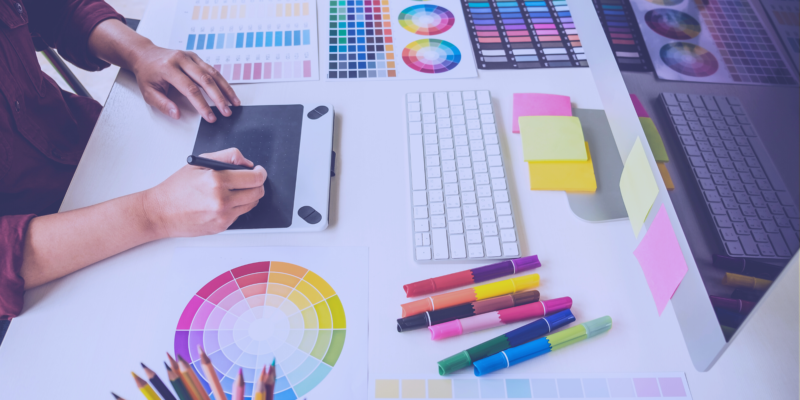 A UX designer is tasked with the entire process of acquiring and integrating a new product. This includes all aspects of design, branding, user experience, and function.
A UX designer serves as a sort of liaison between the voice of the user while advocating for user experience and user needs while balancing the businesses' end goals and bottom line.
Due to the nature of the job varies depending on the business product as well as the user experience with said product, UX designers can expect to have very different jobs at different institutions.
Generally, the tasks and responsibilities a UX designer will find themselves doing on a daily basis are:
Planning and conducting user research and analysis
Conducting competitor research and analysis
Determine information composition and design sitemaps
Design and deliver user stories, user journeys, and mockups
Design from a user-centered approach
Test and integrate designs
Collaborate and communicate with other team members and stakeholders
The ability to work with clients to understand their detailed requirements while also understanding the user feedback and user needs and blend them to create a final product is one of the main aspects of the job of a UX designer.
The ability to work effectively in a team setting, be excited about collaborating and communicating closely with other teams, and be passionate about resolving user issues are all vital aspects of this job.
It is also imperative that a good UX designer is open and able to accept negative feedback and constructive criticism from an objective place. The median salary for a UX designer is $115,956.
****
Computer Programmers
Average Earnings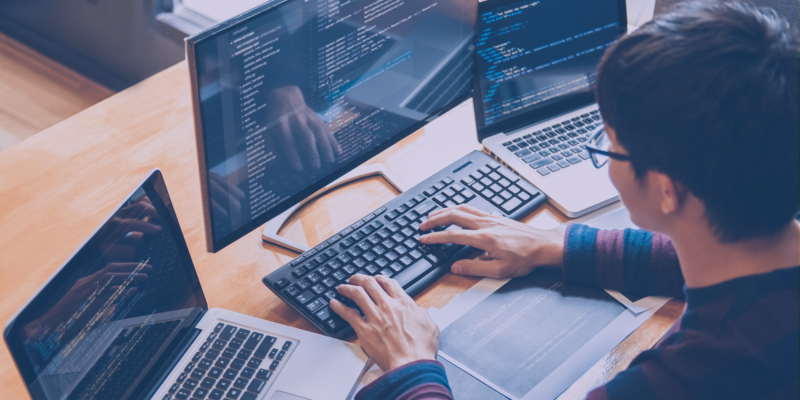 Commonly known as "software engineers" or "system programmers," computer programmers design and create software programs. Computer programmers write the coding that allows software applications to provide functionality for the user.
Generally, computer programmers write code and shape it into a language that computers understand and subsequently follow. Sometimes computer programmers can work from home but with larger organizations computer programmers' tent to work in the institution of their employer.
Computer Programmers:
Collaborate with analysts and developers to create software design
Formulate program specifications and prototypes
Manipulate software design and specifications into code in the appropriate language
Test code to ensure it is working properly
Perform upgrades to ensure software and systems are secure and efficient
Computer programmers are expected to provide quality coding solutions for both simple and complex applications and informational operating systems. The ideal computer programmer is a person with a passion for technology and software building and is a self-starter.
The annual median salary for a computer programmer is $97,800. Attention to detail and an analytical mind are imperative traits for successful computer programmers.
****
Network and Computer Systems Administrators
Average Earnings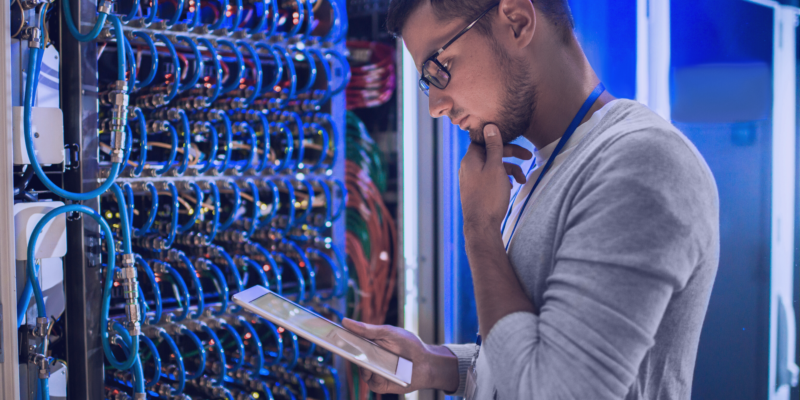 The main functions of network and computer systems administrators are to install, configure and maintain an organization's local area network (LAN), wide area network (WAN, internet systems and network systems, network hardware, and software.
Network and computer systems administrators ensure that networks are available to all users and perform any maintenance that may support or fix network availability.
Essentially, network and computer systems administrators are responsible for the day to day operation of an organization's computer network.
The duties of a network and computer system administrator include:
Determining an organizations system needs
Installing network hardware and software-based off of the needs
Maintaining network and computer security
Evaluating and optimizing the network for optimal performance
Adding users to the network, assigning and updating permissions on the network
Training users in the proper use of the hardware and software
The median annual wage for a network and computer systems administrator is $90,520. Network and computer systems administrators are expected to have heightened analytical skills to assist them with evaluating networks and systems and anticipate possible new requirements for the system.
Network and computer administrators are typically great communicators and are able to relay descriptions of problems (and solutions) in a non-technical manner to employers and clients.
Multitasking and problem-solving skills are also great qualities for network and computer systems administrators to have as they're often working on more than one project at a time and must quickly resolve any issues that may arise with a computer network.
****
Growth Hacker
Average Earnings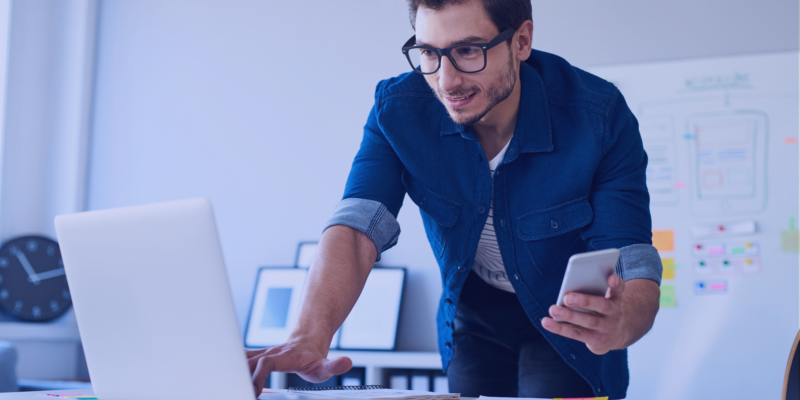 A growth hacker's job is to conceptualize low-cost strategies to assist businesses with acquiring and keeping customers.
As a growth hacker's focus is mainly on strategies related to growing the business, sometimes growth hackers can be referred to as a "growth marketer," even though their job is more than simply marketing.
Growth hackers are responsible for thinking, creating, and executing 'growth hacks' with the end goal of generating higher income for their client or employer.
Growth Hackers:
Identify industry trends and insights
Analyze, recommend and head the implementation of upgrade/improvements
Decide which key performance indicators (KPIs) to focus on and bring both creative and traditional ideas on how to grow said KPI's
Exchange ideas, data, feedback and more to other departments in an effort to make products more user-centric
Understand conversion rate optimization (CRO) principles and hacks and apply said hacks
Prioritize and optimize growth channels in order to improve the performance of the business
A growth hackers' median annual salary is $78,007, and typically a growth hacker will find themselves being a data-driven individual with a clear understanding of data, analytics, metrics, and statistics.
A quality growth hacker will possess many qualities of a good entrepreneur (willing to learn, quality social skills, relentless in pursuit of growth, curious and creative) in order to continuously adapt to their work. While programming knowledge is typically not necessary, it's often recommended for a growth hacker.
****
Web Developers
Average Earnings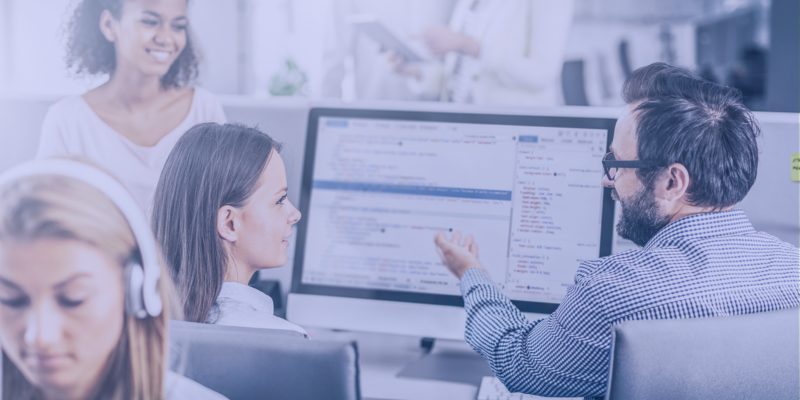 From concept to creation, web developers are responsible for designing, coding, layout, and building a website to an organization's specifications.
With a combination of graphic design skills and computer skills, web developers are expected to create websites that meet the requirements of their employers or clients' needs while also taking into consideration the user needs and functionality.
Essentially, they're tasked with designing the front end (the end that a user interacts with) as well as the back end (the organization's side). Web Developers are:
Familiar with HTML, CSS, JavaScript, PHP and other design coding languages
Create and run tests for applications for websites
Present design aspects to stakeholders and management
Collaborate with graphic and other designers
Consistent communication with colleagues and other departments
Plan and deliver software platforms
Editing, writing or designing website content
Maintaining an understanding of new technologies and web applications
The ability to thrive in a fast-paced environment is imperative for a web developer to be successful, as is the ability to work under pressure and solve complex problems, quickly and efficiently, under said pressure.
Written and verbal communication skills are also vital for a web developer. The annual median salary for a web developer is $80,730.
****
Computer Support Specialists
Average Earnings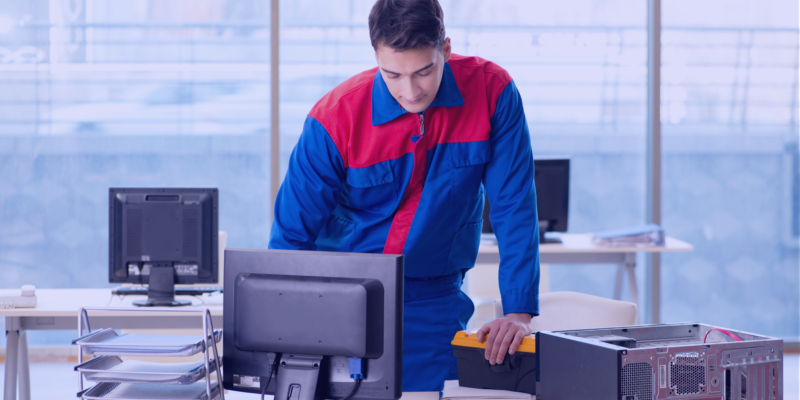 Computer support specialists are tasked with analyzing, evaluating, and troubleshooting computer network issues and problems. These individuals provide assistance and advice to clients or employers who are having issues with software and computers.
Typically, the client or employer with an issue will have little to no technical expertise, and the support specialist will have to recreate the steps taken that led to a problem. Once the issue has been determined, a computer support specialist will take the necessary steps to fix the issue.
Typical job duties of computer support specialists include:
Assisting clients with requests for information technology services
Writing training manuals, training users and overseeing computer information systems
Listening to the client's problem, diagnosing the nature of the issue and assisting the client in fixing problems
Assisting with installing software, maintaining computer systems and repairing computer hardware
Due to the nature of the work, computer support specialists typically have flexible hours as their job is based on the client's needs when a client has a problem or issue that they need to assist in fixing.
Some computer support specialists will work at a customer or clients' location while others can work from home and troubleshoot over the phone, email, or live chat. The median annual salary for a computer support specialist is $59,660.
---
Working in Computer Science
Computer Science is a sprawling field. There's an ever-growing ecosystem of roles and duties for qualified professionals to explore.
According to the United States Bureau of Labor Statistics, computer and information technology occupations are expected to grow by 12% between 2018-28. This would add over 546,000 jobs to the field.
Some of the areas driving inordinate demand within the CS field include cybersecurity, collecting data, storing data, and cloud computing.
The median annual wage for all computer and information technology roles was $86,320 in May 2018. This is significantly higher than the median annual wage for all occupations at the same time ($38,640).
A major issue for this field is the demand for qualified professionals with the proper degrees, credentials, and experience far exceeds the supply of them. However, that presents a great opportunity for you to enter one of these roles if you enter and complete a computer science education program.
Working in CS is incredibly demanding, but it presents unique opportunities and thrills. You will pit your ingenuity, reasoning, and problem-solving skills against machines, systems, other professionals, and more.
The results of your work will benefit people exponentially. You may have opportunities to work from anywhere in the world, and your work will likely be accessible globally.
Yes, the rewards will be gargantuan, if you're up to the work itself. On that note:
Should You Apply to a Computer Science Degree Program?
Entering a computer science degree program is very different from getting a liberal arts education. In computer science, you'll need a baseline ability in mathematics to be successful. In contrast, in liberal arts degrees, you can often find a niche, or build the skills required to be successful. This isn't an immutable law, and there are probably some people who weren't natural mathematicians who became computer scientists.
However, you should be honest with yourself about your prospects in computer science before applying to a degree program in the field. If you aren't an adept mathematician and have no experience with coding or programming, this field might not be for you.
Besides strong math aptitudes, computer science majors and professionals continuously rely on their:
Problem-solving Skills: In these degree programs and roles, you'll have to analyze intricate obstacles and create step-by-step solutions. Logic, reason, and checking your hypotheses in real-time are essential to success in computer science.
Resiliency: Studying and working in computer science can be very frustrating. There are so many ways that things can go wrong, or require backtracking and reworking areas you've already covered. This demands a well of patience and willingness to overcome failure.
Analysis: To be successful you'll need to do a great job of looking at a complex situation and figuring out what the most important factors are, what's delivering the results you want, and what's preventing them.
Creativity: Inspiration and results will come from unusual places. Often you'll need to imagine a brand new way of doing things or route towards your goals. Your initial prescriptions won't always cut it, so a willingness to explore and try new tactics will pay enormous dividends throughout your education and career in CS.
Do you have strong competencies in math, logic, reasoning, and know you can rely on these other qualities? Are you fascinated by programming, computing systems, and their many applications? If so, CS is an excellent path for you.
---
Undergraduate Vs Graduate Computer Science Degrees
If you haven't earned an undergraduate degree, that's where you'll want to start to begin your Computer Science education and career.
Compared to other disciplines, you'll likely find much more optimization and flexibility in these programs. You'll probably be able to choose from a range of specializations and focuses within computer science to concentrate your education in an area of your choice.
While many other disciplines require graduate degrees for professionals to expect high wages and job security, computer science cares far more about your ability to do the job you're asked to do. Your credentials are important, but solving problems is infinitely more desired.
However, as with all fields, a graduate degree can propel you to some elite leadership roles you wouldn't likely fill otherwise. If you're a working professional looking to elevate your computer science career, change tracks within it, and get paid more, you might consider an online graduate degree in CS.
You might also consider a computer science certification or doctoral degree. We've explored some of the schools that not only make this possible but offer stellar reputations for academic excellence to boot.
---
Burgeoning Areas in Computer Science
One of the largest areas poised to define the field is artificial intelligence. Another is working with the "Internet of Things." This essentially means the coordination of physical structures and items with digital systems and applications.
One day many of the duties and roles humans fill will be automated. The houses we live in, the clothes we wear, and the roads we use to travel will be integrated with virtual systems. You can be a part of those transitions through your education and career in computer science.
Computer Science professionals are working in research, academia, private industries, government agencies, among other organizations. Earn a degree from a top school and claim your rightful position in the field!