Find Your Perfect School
Premium Schools is an advertising-supported site. Featured or trusted partner programs and all school search, finder, or match results are for schools that compensate us. This compensation does not influence our school rankings, resource guides, or other editorially-independent information published on this site.
The Geological and Hydrologic Technician plays a critical role in environmental preservation. They work hard to examine and safeguard our natural resources.
If you have a heart for protecting our environment, becoming a Geological and Hydrologic Technician is a worthwhile profession. Take a look!
---
10 BEST SCHOOLS FOR A GEOLOGICAL AND HYDROLOGIC TECHNICIAN DEGREE
Pennsylvania State University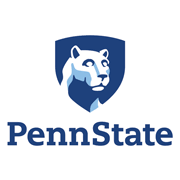 (On-campus) Bachelor of Science in Geosciences
Bachelor of Science in Geosciences students become proficient in collecting, investigating, and analyzing information relevant to solving and communicating complex natural issues. Aside from the didactic coursework on the physical and natural sciences, students must also complete a senior thesis. Their independent research must identify a problem and provide a possible solution, particularly in one of the myriad aspects of geosciences.
Graduates can either seek immediate employment or pursue higher studies, such as a master's degree. Penn State's prestige is instrumental in their employment, but graduates demonstrate the right mix of technical and transferable skills. Graduates demonstrate proficiency in the Earth's evolutionary history and processes and apply them to real-world scenarios.
Students must earn at least 121 credits distributed as follows: 45 credits in general education (GE) and 97 credits for the major, but 21 of the 45 GE credits are in the major credits. Students must earn a "C" grade in every major course designated as C-required for graduation purposes.
The degree is available in two options:
General Option is for students who want a broad background that can be applied to a wide range of employment
Hydrogeology Option prepares students for specialized work in groundwater systems, such as in environmental firms, and those interested in a graduate degree in hydrogeology
Programs Offered:
Agribusiness Management
African Studies
Do you want the best start to your career in geology and hydrology? Go for Penn State's BS in Geoscience degree now, and you will think of it as an excellent investment!
---
Colorado School of Mines

(On-campus) Bachelor of Science in Geological Engineering.
Facilitated by the Department of Geology and Geological Engineering, the program trains future geological engineers whose knowledge and skills make them productive team members. Students learn to identify, evaluate, and analyze issues related to and propose viable solutions for building structures, contaminated groundwater, and new energy and mineral resources.
Such is the comprehensive scope of their education that graduates can pursue one or more of these career paths:
Geological engineering, also known as geotechnics, involves the investigation, design, and stabilization of sites and their foundations. Geologic hazards and waste disposal site assessments, among others, are also part of the job.
Hydrology requires expertise in the evaluation and remediation of issues related to water supply, from contamination to exploration and development.
Petroleum exploration and development include identifying and extracting coal, gas, and oil resources.
Mineral exploration and development involve searching and developing natural deposits of rock aggregate, metal, and industrial materials.
Geological science where professionals tackle Earth's early history, climate change, and planetary science issues.
Students learn through didactic coursework, laboratory sessions, and field experiences in the canyons, mountains, and bodies of water in Colorado and Utah. The laboratory sessions typically start during the junior year, while the field course lasts six weeks.
Note that graduates are eligible to sit for the Engineer in Training Exam and become Professional Engineers once successful in passing it.
Programs Offered:
Geology
Petroleum Reservoir Systems
Fast-track your career in geology and hydrology by earning the BS in Geological Engineering degree from CSM! While you will start your career as a technician, getting into a supervisory position isn't far off in the future.
---
University of Florida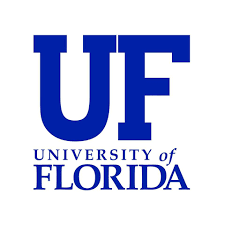 (On-campus) Bachelor of Arts in Environmental Geosciences
Offered at the College of Liberal Arts and Sciences, the 120-credit program enables students to understand the physical Earth and its issues. Climate change, resource sustainability, and the close relationship between the environment and human activity are a few of the topics discussed.
Students also learn a wide range of fundamental skills that will make them productive as geological and hydrologic technicians and supervisors with more work experience. These include geological hazard and environmental assessments, geographic information systems, and field-based techniques. Many even use their education for interdisciplinary professions, such as law and business.
UF implements a flexible and practical curriculum to have the right balance between theoretical knowledge and functional skills. The small class sizes ensure that students obtain more individualized attention from the credentialed faculty, while computer-based learning means up-to-date skill sets. General education and career-specific major courses are given equal importance, thus giving a well-rounded education.
Individuals keen interest in the environment, particularly its land and water components, will find it a suitable fit. Students may tailor the degree to focus on environmental planning, geological hazards, or mineral and water exploration, development, and management. The required courses include Physical Geography and Lab, Foundations of Geographic Information Systems, Earth Materials, and Principles of Geographic Hydrology.
Programs Offered:
With knowledge, skills, and research experience under your belt, you may easily land a job as a geological and hydrologic technician soon! Earn the BA in Environmental Geosciences degree from UF, and it will come true.
---
Michigan Technological University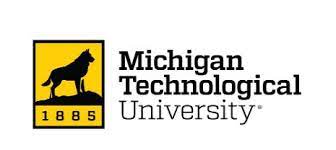 (On-campus) Bachelor of Science in Geology
The well-rounded curriculum of MTU's BS in Geology program emphasizes the intensive study of geophysics, physical geology, and social geology. Skills in communication collaboration, and community involvement are also emphasized since geology isn't just about rocks and the like. Geology is also about working with people to achieve common goals, and it's a side of geology that MTU wants students to learn.
MTU has state-of-the-art facilities, too, where students learn, experiment with, and even contribute to advanced geologic technology. The laboratories are equipped with machines and equipment to study GIS, volcanology, and seismic petrophysics, to name a few areas of study.

Students also learn field-ready skills through field studies in the summer with sites in Michigan, particularly in the Keweenaw Peninsula, and outside the state. Alaska, Utah, Montana, Mexico, Canada, and Guatemala are places where students have conducted fieldwork, including research. Students may also participate in intercultural exchanges through the Study Abroad Program, and the exchange can last between two weeks and 12 months.
The faculty and staff ensure that students are provided with excellent support services for their academic and field success. Faculty members focus on career-specific knowledge, such as oil and gas exploration and groundwater and surface water development.
Programs Offered:
Geological Engineering
Applied Geophysics
Students' exemplary technical education in MTU's BS in Geology program makes them among the most sought-after professionals! Check out the program, and you may love it.
---
University of Texas Austin

Bachelor of Science in Geological Sciences with a Concentration in Hydrogeology
UT's Department of Geological Sciences offers seven concentrations for its BS in Geological Sciences program. Of these options, hydrogeology appeals to individuals keen on studying the effects of groundwater and surface water. However, students in all seven concentrations must complete fundamental courses from their freshman to their junior years.
The Hydrogeology option requires completing at least 120 credit hours for graduation. Students must take a range of general education, core, and major courses and electives to complete the credit requirement. These include biology, American history, anthropology, geography, and career-specific technical courses in hydrogeology.
Students admitted to UT Austin must make a separate application to the Jackson School under internal transfer rules. Admission is highly selective, with applicants required to possess a strong background in math, science, engineering, and English composition and communication.
The Jackson School strongly encourages its students to engage in independent research and faculty-led research. Students can start as early as in their freshman year, and it's encouraged, too, since the earlier you start, the better for your academic and professional career. The research may also be conducted for credit.
Programs Offered:
Aerospace Engineering
Architecture
Check out UT's BS in Geological Sciences with a Concentration in Hydrogeology program, and you may find the career of your dreams!
---
Worcester State University
(On-campus) Bachelor of Science in Geography – Concentration in Geographic Information Systems
Students in the BS in Geography program can apply for membership in the international geography honor society, Gamma Theta Upsilon, but admission is highly selective. Applicants must have completed at least three earth science or geography courses with a 3.3 overall GPA in all these courses and completed at least three semesters.
The GIS concentration requires completion of between 123 and 124 credit hours. The minimum requirement for the Geography major is completing a minimum of 20 credits, or six courses, of the core curriculum and completion of one concentration. Aside from the GSI option, students may also choose from four other concentrations – Environmental Studies, General Geography, Earth Science Education, and Earth System Science.
Students are encouraged to participate in the study abroad program regardless of their chosen concentration. Course titles include Physical Geography, Statistics, Meteorology, Human Geography, Physical Geology, and Geographic Information Systems. Students must also participate in seminars for credit, such as the Geography Seminar and Geography Literature Seminar.
For students in the GIS concentration, there are 21 credits to be earned as part of their program of study. The courses include Introduction to Remote Sensing and Geographic Information Systems II. Students must also choose from three options – an independent study, readings and directed research, and an internship.
Programs Offered:
Early Childhood Education
Economics
GIS is an exciting field with knowledge and skills that can be applied to geology and hydrology technology. Consider WSU's BS in Geography – Concentration in Geographic Information Systems now!

---
University of Arizona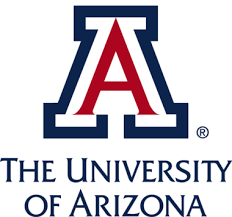 (On-campus) Bachelor of Science in Hydrology and Atmospheric Sciences
Students in the Hydrology and Atmospheric Science major acquire a fundamental knowledge of hydrology, including the water cycle. Their understanding of the water cycle covered its journey from below the Earth's surface to above its surface, which covers both theory and application. Students are well-prepared to take on entry-level geological and hydrology technicians' challenges due to said comprehensive understanding.
Every student must choose a sub-plan that will serve as their program of study. First, the Atmospheric Science sub-plan focuses on the myriad of climate, weather, and hydrometeorological phenomena and their effects on humans. Students participate in a wide range of hydrology courses following NWS, WMO, and AMS standards.
Second, the Environmental Hydrology and Water Resources sub-plan focuses on the water, including its origins, properties, and distribution. Students learn about water-related issues, both natural and brought on by human activities, and their possible solutions. Water use from several perspectives, from economic and scientific to social, legal, and environmental – are also studied.
Arizona also offers accelerated BS-to-MS programs where students can earn both a bachelor's degree and a master's degree in five years. The BS in Hydrology and Atmospheric Sciences and MS in Hydrology degree program is most popular.
Programs Offered:
Open the floodgates of job opportunities with a valuable degree from UArizona – the BS in Hydrology and Atmospheric Sciences degree!
---
University of Nevada Reno

(On-campus) Bachelor of Science in Hydrogeology
Individuals with a keen interest in water-related issues, including their origins, contamination, and distribution, will find UNR's BS in Hydrogeology right up their alley! The program focuses on the contemporary principles and practices behind water science and, thus, qualifies graduates for entry-level work in geology and hydrology.
Offered at the Mackay School of Earth Sciences and Engineering, the program combines didactic instruction in the classroom, laboratory sessions, and field experiences. The on-field experiences are characterized by hands-on learning through observation and experimentation. Students don't even have to go far as Nevada itself has several excellent locations for the practice of hydrogeology!
Undergraduates are also welcome to participate in faculty-led research, which further develops their research skills and strengthens their theoretical knowledge.
Students must earn 120 credits based on a program of study to earn the degree, and Time-to-completion is four years. Students build their foundational knowledge in math, physics chemistry, geological engineering, and geology as relevant to water science. Students also develop soft skills, such as communicating scientific knowledge and collaborating with other professionals.
Freshman applicants must comply with required high school courses (English, math, natural sciences, and social studies) and present a high school diploma or GED equivalent. Weighted GPA must be at least 3.0 in the academic core courses.
Students may apply to the accelerated BS-to-MS in Hydrogeology program and earn both degrees in five years.
Programs Offered:
Kick your career into high gear! Earn a BS in Hydrogeology degree from UNR! The water cycle and its effects on the environment and human activity almost become second nature afterward.
---
Trinity University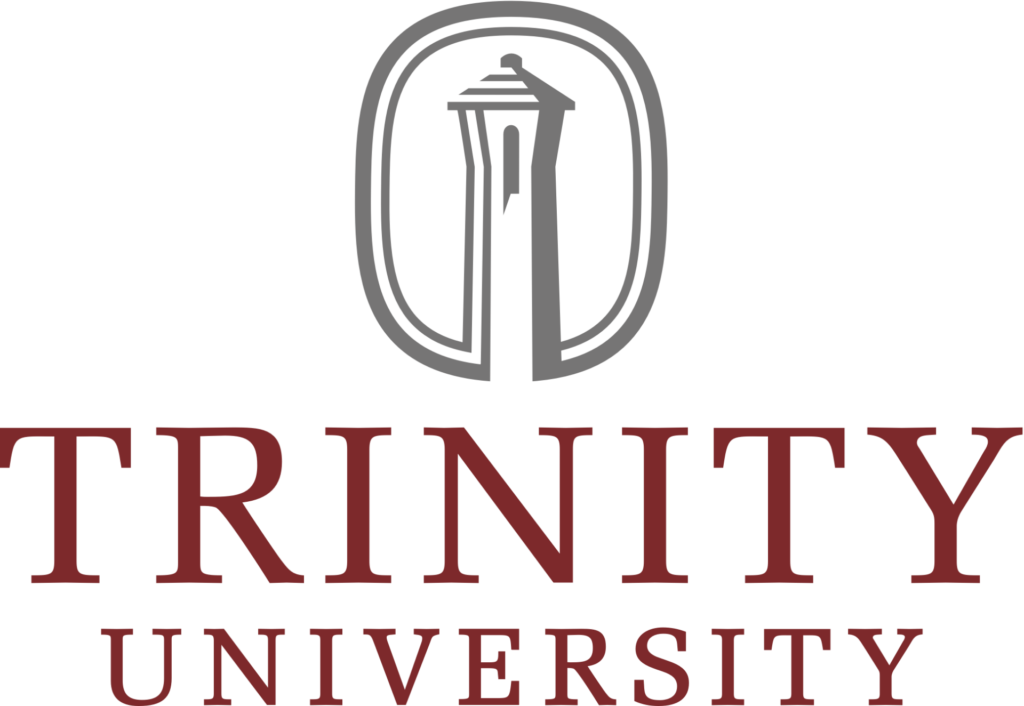 (On-campus) Bachelor of Arts in Earth System Science
Trinity's program combines multiple sciences to get a comprehensive overview of earth system science. To thrive, students must have a strong background and the willingness to learn more complicated concepts in chemistry, biology, and physics. The applied sciences and mathematics are also emphasized in the program of study.
Students dive into the various influences that shape the Earth, from the natural chemical, biological, and physical forces to human activities. The interdisciplinary nature of Earth system science means that students must possess critical thinking and analytical thinking skills to connect the dots. Many students even propose unorthodox ideas about the interrelationships of natural and artificial influences, which the faculty encourages.
Most of the courses have a fieldwork component, meaning the didactic lessons are tested, evaluated, and strengthened. Students must be prepared to challenge their minds and get their hands dirty simultaneously. Most students also participate in faculty-led research projects.
Course titles include Global Climate Change, Earth's Environmental Systems, and Environmental Geochemistry. These are part of the Pathways Curriculum which consists of six mandatory curricular requirements and three options. Every student must complete it to receive the degree.
Programs Offered:
Ancient Mediterranean Studies
Applied Physics
Strong foundational knowledge, useful skill sets, and an outstanding liberal arts education – that's the trinity of the BA in Earth System Science! With these in your possession, your career will start on the right foot.
---
University of Houston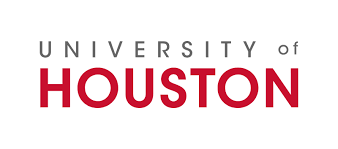 (On-campus) Bachelor of Science in Geology
UH acknowledges the importance of research for overall student development and, thus, encourages senior undergraduates to engage in research. Students receiving credit but said research must be under a faculty member's supervision, and a petition must be filed first. The general petition must specify the content of the research and its basis for evaluation and be signed by the concerned university officials.
Students must complete several field trips outdoors that involve physical activity, including hiking to sites and field exercises, usually the entire day. There's also a five-week capstone field course involving moderate to strenuous physical activity. (Applicants who cannot comply with these requirements for one reason or another must consult with an undergraduate advisor before declaring geology as a major).
The 120-credit program has a series of required courses that involve intensive knowledge in math and science. Math, physics chemistry, and advanced electives in geology are a few examples. Electives include Earthquakes, Introduction to Geographic Information Systems, Environmental Geochemistry, and Environmental Hydrogeology.
Continued enrollment requires maintaining at least a 2.0 cumulative GPA on all courses taken at UH.
Programs Offered:
Come to UH and enroll in its BS in Geology program to get started in your career in geology and hydrology!
---
FREQUENTLY ASKED QUESTIONS
What is geological and hydrologic technology?

Geological and hydrologic technology is a branch of science that can offer many exciting job opportunities. Geological technology focuses on minerals, rocks, and the layers of the Earth and the causes and effects of the environment on the surfaces of the Earth.

Hydraulic technology focuses on the understanding of a natural resource, water. Scientists in this field often focus on the intricate water system supplied by the Earth and its effects on our environment.
What does a Geological and Hydrologic Technician do?

As a Geological and Hydrologic Technician, you will work closely under the supervision of engineers and/or scientists in this field, assisting them in their explorations. You will research resources like water, natural gas, rocks, and soil as you gather samples, prepare them for analysis, and maintain field equipment. You'll be responsible for keeping data records and preparing reports.

In addition, you will use tools, such as depth sensors and seismic instruments, microscopes, and computers. You will be heavily involved with preserving the environment, as well as assisting with environmental disasters.
How do I become a Geological and Hydrologic Technician?

Educational requirements to become a Geological and Hydrologic Technician may involve a little more than a trade school diploma; however, you can easily earn an associate degree in about the same amount of time.

Many prospective employers will require you to have an Associate of Applied Science degree in a science-related field. Technical colleges offer programs in mining, geographic information systems, and geoscience, to name a few. If you can locate a program that provides co-op-educational or internship options… even better! You can gain valuable skills while earning a few bucks! On-the-job training and experience can last up to one year or so.

To pursue career advancement in this field, most employers will require you to have a bachelor's degree.
What will I learn in an associate degree program focused on geological and hydrologic technology? 

You can expect coursework, such as:

Science
Physics
Computer Science
Math
Geology
Fundamental Chemistry
Water Resources
Geographic Information Systems
Surveying
Water Treatment
Geological Disasters & Relief
And, much more!
Where do Geological and Hydrologic Technicians work?

If you are searching for a position in the geological and/or hydrologic industry, you should begin by locating a firm that offers engineering services in the field. They are the most popular employer that hires Geological and Hydrologic Technicians.

Additional industries include:

Mining
Oil & Gas
Consulting Services
Management
How much money does a Geological and Hydrologic Technician earn?

According to the BLS, as of May 2022, a Geological and Hydrologic Technician earned $48,490 annually. The highest 10% earned upwards of $108,990 per year. 
Is there a great job demand for Geological and Hydrologic Technicians?

Approximately 1,300 job openings per year are expected to be available between 2022 and 2032. That is a projected job growth rate of 2% over the next decade, according to the BLS. The demand and preservation of natural resources will continue to encourage the need for additional personnel in this field. 
Do I need certification in this field to succeed?

Naturally, the more education you have, the better. Certification in any field displays your interest and dedication to the area in which you wish to excel.

Certifications in the field of geological and hydrologic technology include several options that primarily focus on safety, as well as additional educational opportunities.

Take a look at these valuable resources: