Find Your Perfect School
Premium Schools is an advertising-supported site. Featured or trusted partner programs and all school search, finder, or match results are for schools that compensate us. This compensation does not influence our school rankings, resource guides, or other editorially-independent information published on this site.
Are the highest-quality yet most affordable Bachelor in Animation Degree programs available for hopeful professionals?
Absolutely! While the average cost for tuition, school fees, and room and board have skyrocketed through the years, colleges across the United States offer Animation degree programs at reasonable rates.
A Bachelor's in Animation degree program is an excellent choice for those looking to pursue a career in the animation industry. It offers students a comprehensive understanding of animation theory, techniques, and technologies, allowing them to develop the skills necessary to create high-quality, professional animation projects.
Courses can cover topics such as character design, storyboarding, 2D and 3D animation, and animation production. Many programs also offer specialized tracks, which allow students to focus on a particular type of animation, such as classical animation or digital animation.
With a Bachelor's in Animation, graduates are prepared for a variety of rewarding and exciting career opportunities in the field.
Students also have access to a host of financial assistance programs, grants, scholarships, and other sources to fund their undergraduate degrees.

---
Quick Summarization:
Because of the usually expensive cost of a bachelor's degree in Animation, students fall into the trap of settling for cheaper and less reputable programs. The truth is top colleges and universities are now blending affordability and academic quality in their programs. Students get the unique opportunity to harness their skills and become competent in their profession through the most affordable Bachelor in Animation degree programs–and without breaking the bank at that!
---
Methodology
Just because a school's Bachelor's in Animation degree is affordable doesn't mean it isn't competitive! We prove this point with each of the brick-and-mortar or online programs and colleges on our list exhibiting these hallmarks of quality higher education without the hefty price tag:
A rigorous undergraduate Animation program typically within a four-year completion timeline that underscores the most up-to-date processes, tools, computer graphics technology, and practices in the profession,
An engaging undergraduate culture that promotes experiential learning that exposes students to, and readies them for, real-world professional scenarios,
Seasoned teaching personnel with solid credentials in the Animation industry,
Accreditation from academic agencies to indicate adherence to the highest standards of college education in general, or specific to Animation as a bachelor's degree program,
Esteem among statistical resources and journalistic communities, as well as membership in organizations that focus on advancing Animation as a field of study and profession,
Glowing reviews from students and alumni who share the academic journey of the school's Animation undergraduate program
Please read our Methodology page for more details.
The 9 Best and Most Affordable Bachelor's in Animation Degrees
Below are the best and most affordable bachelor's degrees in animation for students who are into digital animation, computer animation, graphic design, digital arts, and fine arts in general.
---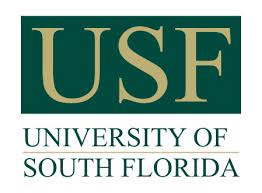 At the Sarasota-Manatee campus, the University of South Florida offers more than 40 graduate and undergraduate programs in the College of Arts and Sciences, Business, and Education. The program for aspiring animation degree holders includes the Bachelor of Arts and Bachelor of Fine Arts in Studio Art, with a Focus on Video, Animation, and Digital Arts.
Under their Bachelor of Fine Arts program, students develop a keen focus on personal art-making. This is the gateway towards specializing in different areas of concentration, such as digital animation and digital modeling.
The digital animation courses of the fine arts program will engage you in the development of 2D and 3D animation, and the production of virtual 3D objects for game development, visual effects, character animation, and arts.
Initially, students will undergo general education courses within the program to gain a solid foundation in the principles and tools involved in video and digital imaging, game design, character design, web design, computer graphics, online game art, videos, and animations. In the advanced courses of this bachelor's degree in animation, you will start to develop personal creative voices as you produce projects that you directed yourself.
For the cost of attendance, USF has some of the most affordable tuition rates across the US. Undergraduate students pay $4,741 and $6,924 each semester, for Florida and non-Florida residents, respectively.
Most USF students are awarded $10,134 (average) in financial aid. The school also has different public and private financial aid programs in the form of grants, loans, scholarships, and work-study.
---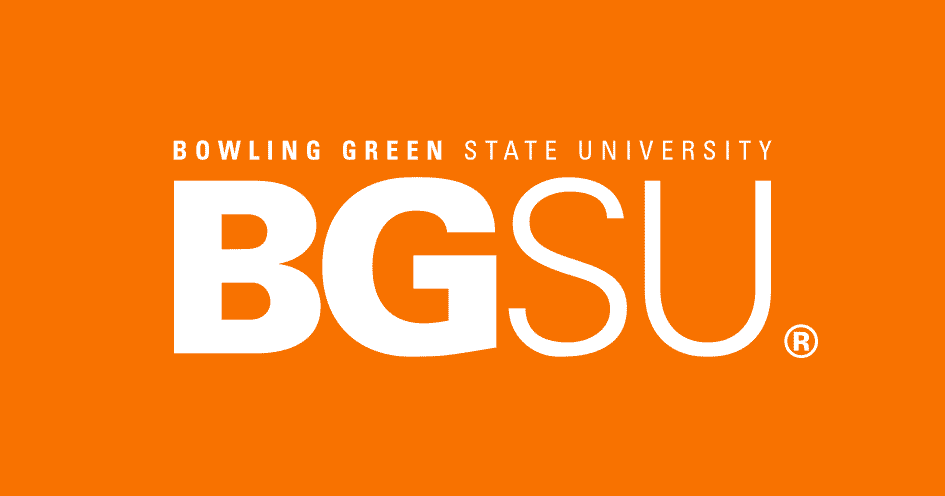 The digital arts and web design program of Bowling Green State University is under the umbrella of the School of Art. The program is designed to provide visual arts students an amazing chance to explore leading-edge digital tools for making digital imagery, animation, and interactive experiences.
Students develop theoretical, cultural, aesthetic, and technical skills in digital media. All the courses are designed to provide digital media design students with a strong footing in digital imaging, character animation and design, creative code, visual storytelling, and 3D modeling.
Bachelor's degrees include the Bachelor's of Fine Arts in Digital Arts, and the Bachelor of Art with a Digital Arts Specialization (Computer Animation and Video, Interactive Multimedia, and Imaging).
After completing this bachelor's degree program, students can proceed to the graduate program including an MFA in Art, and a Major in Digital Arts.
Every year, the School of Art provides 8 to 10 scholarships, with financial assistance ranging from $1000-$2000, released as tuition scholarships. They also offer a $2,000 scholarship for qualified students in animation technology.
BGSU School of Art awards the Robert Mazur Memorial Scholarship to an animation degree program student with the best portfolio in the annual Incoming Freshman Talent Award contest.
---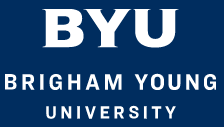 The Design Department of Brigham Young University offers a bachelor's in fine arts with majors in Graphic Design, Animation, Illustration, and Photography. These animation degrees are designed to prepare students with the necessary knowledge, intellect, and skills to become the best in the animation industry.
Bachelor's Degrees Majors and Minors:
Aspiring animators can also enroll in the BS in Computer Science program with an Animation Emphasis.
Potential animation students, upon their school search, should also look into what scholarships a school offers. BYU has a lot of department scholarships which can significantly help lessen your school fees. Scholarships include:
Experiential Learning Project Grant
Program Experiential Learning Funds
Film and Digital Media Funding
Laycock Center for Creative Collaboration
Oscarson Discovery Grant
General and tuition fees for all the programs of BYU are annually established. Since the school is a non-profit organization related to The Church of Jesus Christ of Latter-day Saints, a huge part of the operating costs of the university are shouldered by the church members through tithes.
With that, students who are members of the Church have lower tuition fees than those who are not.
---

For working professionals who want to enroll in digital animation and design, Rasmussen College offers an online bachelor's degree in graphic design to give you the confidence and knowledge in knowing everything about art: from art history to technical proficiency, to creativity.
The online bachelor's in graphic design is for online students who want to learn the latest technologies, competencies, and skills in the design field.
The curriculum of this online bachelor's degree includes various project works and strongly focuses on the emerging trends in graphic design such as 3D imagery, thumb-friendly mobile navigation, mobile video production, game design, character design, animation, and a lot more.
This online bachelor's degree also hones your skills in Adobe Creative Suite and Creative Cloud, as well as your master of user interface design.
The online bachelor's in graphic design at Rasmussen College has 23 courses in all. For full-time students, the degree can be completed in 18 months (90 credits). The school also offers several financial aid programs in the form of loans, employer benefits, grants, Rasmussen scholarships, and military benefits.
---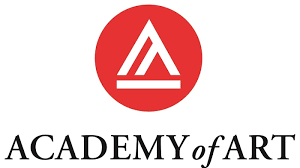 This school has an online degree in animation. This online bachelor's course gives you an extensive online curriculum, coupled with the best technology and tools so you can achieve your goals.
This online bachelor's allows students to work with expert instructors as their on-site counterparts to ensure each student gets to have the same top-notch quality education and the best hands-on training.
One of the modern technologies to look forward to this online bachelor's is the Virtual Remote Lab. With this technology, you can use your computers at home tap into the school's remote lab, and gain access to computer software and tools you might need for your projects.
The online bachelor's degree of the academy provides astounding coursework–packed with well-produced videos, digital documents, narrated slideshows, expert interviews, live streams, and many more.
After you complete all your assignments, just upload your tasks to the school's custom-designed LMS (Learning Management System). Your assignments can then be shared with the whole class, and the program instructor can also leave visual markups, recorded and written feedback, and videos.
For a full-time undergraduate degree in animation students, the tuition is $1,041 per unit (3 units per class). Financial aid includes Federal and State Aid, Federal Loan Interest, Alternative Loans, and Federal Work-Study.
---
The University of Texas houses eight schools offering 136 different academic programs. The School of Arts and Humanities is where the Department of Arts and Technology (ATEC) is. This department is where you can find several degree programs for aspiring animators.
The programs include:
BA in Arts and Technology (BA ATEC)
MA in Arts and Technology (MA ATEC)
MFA in Arts and Technology (MFA ATEC)
Ph.D. in Arts and Technology (Ph.D. ATEC)
The BA in Arts, Technology, and Emerging Communication interacts technology with the arts, with a particular emphasis on visual arts, narratives, and music. ATEC provides several creative laboratories that are equipped with the latest in leading-edge technologies and high-end workstations.
Arts and animation students are also given access to a media and games library holding more than 1,000 analog and digital games spanning different game platforms.
All undergraduate degree students begin their program under the production and design umbrella. This provides them with a solid standing in applied design with the necessary flexibility to pursue any areas of study in ATEC.
Those who wish to pursue advanced work may enroll in any of the following specialized concentrations:
Animation and Gaming
Critical Media Studies
Design and Creative Practice
After completing your degree, you can join in any of the wide fields across many industries related to animation. Career opportunities include jobs in media studies, game development and design, emerging media, user interaction and experience, animation, and education.
As for the tuition, an undergraduate resident with a fifteen-hour academic load has a tuition estimate of $8,032 per semester.
The school also offers two different tuition plans: the variable tuition plan where the tuition rates are locked for one academic year at a time. The guaranteed tuition plan locks the rates in for four consecutive academic years and is suitable for students on a tight budget.
Aside from the usual federal aid and scholarships, ATEC has three other scholarships for its degree program. This includes:
---

The Mike Curb College of Arts, Media, and Communication, Department of Art at California State University Northridge offers several visual arts programs via its undergraduate degrees in art education, animation, art history, drawing, ceramics, illustration and graphic design, and many more.
From these, students have the option to continue with a Master of Arts or Master of Fine Arts Graduate degree or even complete state-accredited art education programs that will lead to an art teaching credential in any California state.
CSUN's bachelor's degree in animation is offered in three animation programs: 2D design, 3D animation, and Game Development. Through these programs, students get access to the school's state-of-the-art computer laboratories packed with industry-standard equipment and software.
CSUN's campus is just a stone's throw away from some of the world's biggest names in the animation industry and game studios This allows students better access to industry-experienced and highly respected staff of the program's professors.
This one-of-a-kind studio relationship is a great advantage to computer animation students as this can help them in crucial internships and future employment.
The school also provides students the chance to join the studio and industry events, and ongoing educational partnering with the Seoul Institute of the Arts and Dreamworks Studios. At times, they can also join in organized studio tours.
Animation Tracks:
2D Animation Design: This program will help build the students' foundation in design, drawing, and other software skills for their future careers. In their senior year, students focus more on their portfolios and collaborative group projects. Students who pursue this artistic career can join the industry as visual development artists, storyboard revisionists, or animators.
3D Animation: Those who enter this program can become artists, CG modelers, character animators, compositors, and texture and lighting artists. There are four computer graphics programs in this course with options in the topics of game animation, compositing, and computer animation.
Game Design: Another academic track of this animation bachelor's degree is in the field of game design. Those who graduate in this program can have careers in level design, quality assurance in game design, character animation, media arts, and texture painting and lighting.
For the academic year 2022-2023, annual tuition is $7,064 (seven units or more), for students living either on or off-campus. For non-California residents, just add $396 per unit.
CSUN offers two types of scholarships: on-campus scholarships and off-campus scholarships.
On-campus scholarships:
CSUN Scholarship
GE Honors Rising Scholar Award
Matador Scholarship Program
Presidential Scholarship
University Scholarship
CSUN Dreamers Scholarship
CSU Foundation– The school works with several donors who wish to fund scholarship opportunities. Students in digital art programs, animation, or any program for that matter, have so many scholarship opportunities to choose from. There are college and department scholarships as well.
Off-Campus Scholarships:
Benjamin A. Gilman International Scholarship Program
GEAR-UP
Governor's Scholarship Program
Segal AmeriCorps Educational Award
---
Rocky Mountain College of Arts and Design

RMCAD stands out as one of the premier schools that offer animation degrees online. To produce the best graphic designers, RMCAD offers an online animation degree program.
Program highlights of the Bachelor of Fine Arts in Animation include:
Modeling
Character Design
Character Animation
Storyboarding
2D and 3D Drawing
Stop Motion Animation
Line of Action
The online animation degrees of RMCAD produce graduates with a blazing trail in the fine arts industry, securing the best career opportunities in big companies like Blue Sky, Pixar, Lola VFX, Industrial Light and Magic, and more.
The online bachelor's degree program has a lot of potential career paths in animation:
New Media Designer
Flash Developer/Designer
Digital Videographer
3D Artist
Character Animation Developer
Game Design
Rocky Mountain College has waived its application fee for all bachelor's degrees including its online bachelor's in animation. As for financial aid, almost 80% of students with online bachelor's degrees receive financial aid in the form of grants, loans, work-study programs, and scholarships.
For the online bachelor's, tuition is $602 per credit hour; while the on-campus program is $693 per credit hour.
---

Tribeca Flashpoint College offers an online bachelor's in animation and visual effects program. In this animation degree program, you will start learning about art history, and later on acquire skills focused on creativity, visual aesthetics, and problem-solving necessary in the field of animation.
The animation programs of this art university also hone your skills in creating and producing top-quality 3D models, simulated effects, 3D models, and composites for television, film, video games, animation, and interactive media.
This Bachelor of Fine Arts program gives you an intensive and project-based experience with industry-standard and professional technology and creative skills. You will also learn how a collaborative workflow is used correctly to make the best professional quality effects for television, film, and interactive media. With all these skills, you will become an in-demand film and video editor in no time.
The Bachelor of Fine Arts – Graphic Design and Interactive Media combines aesthetics and design studies in practical experiences using the right technology, tools, creative skills, and processes.
After completing the program, you will have an industry-ready and cohesive portfolio that shows your talents and your ability to visually communicate through multiple channels of media.
For the Bachelor of fine arts online degree, the tuition cost is $4,280 for 8 credits per semester. For 12 credits, the cost is $6,420, and $8,560 for 16 credits.
Federal aid programs are provided based on your number of credits:
Full-time: 12 credits or more (Pell, Direct Loans)
3/4 time: 9 credits (Pell)
Half time: 6 credits (Pell, Direct Loans)
If you wish to avail of institutional scholarship programs, you need to enroll in at least 12 credits to qualify. Additionally, those who wish to complete their bachelor's degree in four years (or less) must enroll in 15 units per semester.
---
Frequently Asked Questions
What is a Bachelor's in Animation Degree?

If you enjoy combining your passion for art and love for technology, then a degree in animation is a good choice.

A degree in animation is your perfect jumping-off point, especially if you are bent on breaking into the world of design and animation.

When pursuing a bachelor's in animation, you will learn to create the latest in modern art in the field of entertainment– from video game development to film production. With a degree in animation, expect to take a lot of coursework in graphic design, concept creation, character design, and 3D development.
Why should you earn a degree in Animation?

Getting a degree in animation is your gateway to a creative and exciting career knowing that this field is increasing in demand. The degree also lets you use your creative imagination and present your interesting ideas to a variety of audiences. Plus, you will learn many transferable skills that are useful to other sectors and careers.

Before you start your school search with trusted partner programs offering animation degrees, here are some other reasons why enrolling in the field is a wise move.

A Computer Animation degree provides good salaries and better career opportunities.

Global animation is poised for a 5.2% compounded annual growth rate by 2030, according to research. Because of the popularity and diversity of computer animation, job offerings for those with a bachelor's in animation are rising quickly.

With a computer animation degree, you can easily secure a job as an art director, animator, background and character designer, game designer, special effects artist, illustrator, graphic designer, and so much more.

Whether it's an online animation degree or an on-campus bachelor's in animation, this field will open a lot of career opportunities in advertising, graphic design, e-learning, and a lot more. Because of these special skills, a bachelor's in animation professional in the US can earn more than $70,000 every year.

Animation degree programs give you transferable skills.

A bachelor's in animation allows you to learn and gain many subject-specific skills like drawing and model-making and also equips you with a lot of transferrable skills that are useful in other industries.

You will develop time management skills, good communication, attention to detail, problem-solving, and creativity– skills that are always needed by employers in practically all niches.

Animation and visual design using very powerful tools.

A degree in animation lets you reach an audience internationally. This field showcases your ideas to a variety of audiences–whether through education, entertainment, or a combination of both. Because of its versatility, animation is considered one of the most powerful platforms for learning and teaching.
What is needed for an Animation Bachelor's degree?

Enrolling in a Bachelor's in Animation Degree requires a high school diploma. Depending on each school's requirements, most schools ask for either ACT or SAT standardized test scores.

Other factors used to consider your admission include letters of recommendation, application essays, and a GPA. For the more competitive programs, schools will ask for your previously completed work and other related portfolios in computer design, film production, and fine art.
Is an online Bachelor's in Animation worth it?
How do you choose the best school for an Animation Bachelor's Degree?

Before you start scouting for a school that offers an animation or fine arts degree, educate yourself first in other ways that will help you feel confident when you finally make the ultimate decision of choosing which school to go to.

Join online forums, attend seminars, read books by animators, research editorially independent information published, check out advertising-supported sites of schools, or ask questions on blogs made by professionals.
Try to meet people teaching courses at your local college, or active professionals in the field.

Hop on to finding the right animation school. Here are some general "musts" to consider.

Do the professors have first-hand and real-world experience in the course they are teaching?
Is the school accredited by any colleges and schools commission?
How long does a program take to complete? Is there an option where you can fast-track or even forego general education courses that are part of the bachelor's degree in animation program? Or is it an intensive 2-year associate degree?
Does the school have trusted partner programs that can help you get a job placement right after graduating?
How much do professionals with a Computer Animation degree earn?

With a computer animation degree, be aware that the skills needed in this field are not easily learned on your own. You need to spend a lot to get to the best animation schools. But then again, the investment will pay off after some time.

Special effects professionals and animators made a median wage of $98,950 as of May 2022. The lowest 10% made less than $52,660, and the highest 10% of them were paid more than $174,140.
Why Animators Need a Bachelor's Degree
A Bachelor's degree helps animators gain the knowledge, skills, and experience necessary to work effectively in their field. Many animation programs teach important concepts such as scriptwriting, layout, motion design, character development, effects, and digital media.
Bachelor's programs also provide the opportunity to build a professional portfolio and network with other animators and industry professionals, positioning graduates for success. Having a Bachelor's degree can also be useful for entering higher-level positions.
Take the first step in beginning your dream career today:
Key Takeaways
Getting a bachelor's degree in animation– an online degree or not, helps you find a job in so many fields of expertise. Most professionals with degrees in animation work in the video gaming industry, making visual effects and characters for various platforms, as well as mobile games.
Some online bachelor's in animation degree holders work in entertainment companies, and others with a bachelor of fine arts degree work in animation studios, marketing firms, entertainment companies, and the like.
Without a doubt, an animation bachelor's degree, be that an online animation degree or a campus-based animation degree, this field is indeed a great career for art and technology lovers.