Find Your Perfect School
Premium Schools is an advertising-supported site. Featured or trusted partner programs and all school search, finder, or match results are for schools that compensate us. This compensation does not influence our school rankings, resource guides, or other editorially-independent information published on this site.
Are you ready to become a Nuclear Technician? The role of the Nuclear Technician sounds daunting, dangerous, and difficult; however, in this position, you will assist other professionals in nuclear research and energy production. And, the best part… all you need is an associate degree! But, keep in mind that for career advancement, consider earning a bachelor's degree.
A career as a Nuclear Technician is an especially rewarding and challenging opportunity within the field of nuclear engineering. Nuclear technicians help to ensure the safety and operation of various nuclear facilities, including power plants, research studies, and other experimental projects.
Nuclear technicians work on both the engineering side—conducting research and development—and in helping to operate and maintain nuclear-related systems and projects. They must possess a deep understanding of nuclear engineering to be able to identify and mitigate potential problems. They must also be highly organized and detail-oriented to be able to perform all of their duties with accuracy and precision.
The primary role of a nuclear technician is to oversee the operation of nuclear power plants and reactors to ensure their safe operation and to monitor any changes in the system. Nuclear technicians are vital to the security and safety of nuclear power plants, and they must possess a high degree of technical and specialized knowledge about nuclear engineering to fulfill their critical responsibilities.
Would you like to learn more about what nuclear technicians do, then take a look at the below information!
---
Quick Summarization:
The word "nuclear" sparks concern. People's ears usually perk up as they are unsure and afraid of anything that pertains to nuclear technology, perhaps due to what we hear in news reports depicting destruction and danger. While that may be true, there are also useful aspects of nuclear technology, such as energy production and research.
Nuclear Technicians play an important role in the field. To benefit others in the field, you can easily become a Nuclear Technician yourself! As you begin your quest to become a Nuclear Technician, you will want to find an associate degree program that's suitable for your needs.

---
10 BEST SCHOOLS FOR A NUCLEAR TECHNICIAN DEGREE
Salem Community College

(On-campus) AAS in Nuclear Energy Technology
Individuals interested in entering the nuclear power industry will find SCC's AAS in Nuclear Energy Technology degree valuable. Students have excellent academic opportunities in STEM courses through general education courses and trade-specific skills through hands-on experience. Nuclear safety and operations comprise most of the curriculum and, thus, students have workplace-ready skills.
Graduates become competent entry-level nuclear operators or technicians, among other possible career paths. Take note that since it's an AAS program, it may not be the best fit for students with bachelor's degree plans. However some credits may also be transferred to institutions with transfer agreements with SCC, such as Strayer University and TESU.
The 66-credit program is designed so that students develop their transferable skills first and then their technical skills. The general education courses are designed to strengthen communication, teamwork, and problem-solving skills.
The major courses establish trade-specific skills, such as instrumentation and control and reactor plant safety and protection. Nuclear plant systems and their components are also emphasized.
Programs Offered:
Game Design and Development
Nursing
Get your foot inside the proverbial door of the nuclear technology industry with an AAS Nuclear Energy Technology degree from SCC! You can take it to the next level, too, with work experience.
---
Columbia Basin College

(On-campus) AAS in Nuclear Technology
CBC's AAS in Nuclear Technology program strengthens the students' STEM knowledge and transforms it into practical skills useful in the workplace. To become a nuclear technician, students build on their general education knowledge during advanced classes in nuclear technology, including nuclear waste disposal, radiation protection, and electrical operations.
The curriculum also emphasizes reactor plant operations and equips students with the basics of nuclear math and physics.
Students choose from three tracks – Radiation Protection Technology, Instrumentation, and Control Technology, and Non-Licensed Operator. The latter two tracks are designed for students who want transferable skills that can be used in other industries, including renewable energy generation, manufacturing, and process operations.
Students earn a certificate in nuclear technology after completing their first year of the program. Graduates who complete the requirements for the two-year program may also qualify for the National Academy for Nuclear Training (NANT) Certificate.
There's a 165-hour internship that must be fulfilled in companies involved in nuclear reactor operations and maintenance or radiation protection. Students learn under the supervision of experienced nuclear technicians and other related professionals.
The internship must allow students to apply theory to practical settings and acquire practical skills. The internship component is complemented by an industry project where students also apply their knowledge in workplace settings. Students must complete 1-5 credits of an industry project. A single credit equals 33 hours in the field.
Programs Offered:
Come and check out CBC's AAS in Nuclear Technology program and get started on the right foot in your career to become a Nuclear Technician today!
---
Bismarck State College

(Online) AAS in Nuclear Power Technology
Fresh high school graduates, working professionals, and adult learners are welcome to enroll in Bismarck's AAS in Nuclear Power Technology program. Students learn from experienced instructors with extensive backgrounds in nuclear power technology and, thus, acquire basic skill sets.
This is a Nuclear Energy Institute-approved program, and its curriculum was developed in collaboration with EPCE partners.
Bismarck's other options for aspiring professionals are an AAS in Nuclear Power Technology with a NUCP certificate, a program certificate, and several professional development courses. The certificate states the student's successful completion of fundamental training in nuclear power technology and, thus, eligibility to bypass basic training in nuclear facilities.
Students in the AAS program choose between two tracks: first, Instrumentation and Control, and second, Non-licensed Operator. Only students with current employment in the nuclear power industry can enroll in the first track. Students who have an NUPT degree from Bismarck may also complete the first track but not be awarded another degree.
The program itself is housed at Bismarck's National Energy Center for Excellence, where state-of-the-art facilities are available to students. While the curriculum has a heavy technical emphasis, students in non-technical positions will benefit from its training.
Students have access to a specially designed full-fidelity nuclear simulator, thus, allowing them to translate theory into practice.
Programs Offered:
Security and Hacking
Pre-veterinary
Ride on Bismark's excellent reputation and enroll in its standout AAS in Nuclear Power Technology program today!
---
Cape Fear Community College

(On-campus) AAS in Nuclear Technology
To become a nuclear technician, you can start with an AAS in Nuclear Technology degree from CFCC! Students earn 67 credits with extensive coursework covering general education and major courses over two years. The courses include industrial and nuclear safety, nuclear reactor theory and operations, and electrical generation. Students also learn the basics of robotics and automation, welding, and quality control.
Graduates become competitive applicants for entry-level jobs in the nuclear power industry, particularly as nuclear technicians. Many also become engineering technicians or industrial technicians, thanks to their extensive training. The academic coursework combined with the on-the-job training makes for standout graduates, indeed!
Note that internship opportunities for nuclear technicians are available in prestigious companies like Duke Energy and GE-Hitachi. Students benefit from the in-plant training and travel opportunities to several power plants.
Earning an associate degree can also lead to a bachelor's degree due to its transferrable credits. A possible career is in the U.S. Navy with its fleet of nuclear-powered aircraft carriers and submarines.
Programs Offered:
Marine Technology
Health Sciences
Get on the right path in your nuclear technician career by earning CFCC's AAS in Nuclear Technology degree in two years! Your degree comes with workplace-ready technical skills.
---
Monroe County Community College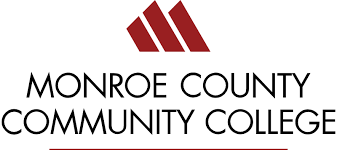 (On-campus) AAS in Nuclear Engineering Technology
Students who are interested in becoming nuclear technicians benefit from the two-pronged approach in MCCC's AAAS in Nuclear Engineering Technology program. Knowledge is gained through intensive coursework, and skills are developed via hands-on training in nuclear facilities.
In this nuclear engineering program, the technical environment ensures that students learn both technical and transferable skills, such as collaboration and communication.
During the first year, general education courses stress effective communication skills as well as STEM knowledge. Students then move forward into the major courses with a technical emphasis. These include a comprehensive introduction to engineering and technology, fundamentals of nuclear engineering, and power plant operations.
Since each course establishes the foundation necessary for succeeding courses, students must follow the recommended course sequence. Many courses may also be offered once in every academic year and, thus, passing grades in all subjects are advised.
Graduates become adept at documenting nuclear technology-related activities, including describing nuclear power plant systems and operations. Their training also includes effective radiation safety, collaborative teamwork, and a love for lifelong learning since nuclear power technology is an ever-evolving field.
Students are encouraged to achieve an overall grade of at least "B" or 80% in their core classes. Doing so results in eligibility for the industry-recognized NUCP Certificate, a credential that opens doors for higher-paying jobs. Aside from nuclear technician jobs, other options are instrumentation and control, electrical, and mechanical.
Programs Offered:
Elementary Education
Fine Arts
Are you ready to pursue your career dreams and become a Nuclear Technician? Don't settle for anything less than an AAS in Nuclear Engineering Technology degree from Monroe! Check it out now.
---
Blackhawk Technical College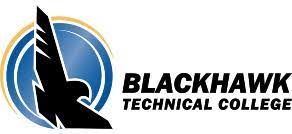 (Hybrid and 100% Online Options) AS in Nuclear Technology
Blackhawk offers an exceptional AS in Nuclear Technology program where students undergo rigorous training that prepares them for a career as nuclear technicians. The 62-credit-hour program has a flexible format in that students can choose between online and in-person options for several classes. The specialized training emphasizes the safe and effective handling, storage, and disposal of radioactive materials.
An associate degree is sufficient for entry-level jobs related to nuclear technology. But it can also be used as a springboard for a four-year bachelor's degree useful for career advancement. Many students go on to pursue higher education in radiation and health physics.
This is also a collaborative program between Blackhawk and LTC. The classes are conducted in a traditional classroom setting or via ITV link instruction between the two technical colleges. Note that classes may also be conducted outside of the student's current school of enrollment.
Blackhawk also offers a 100% online option for working professionals in the nuclear technology, health physics, and radiation safety industries. However there's no hands-on laboratory experience, meaning online students must find suitable supervised activities in their workplaces. Students should inform the school about these supervised activities, too.
Programs Offered:
Automotive Technician
Computed Tomography
Follow in the footsteps of successful nuclear technicians and start by getting into Blackhawk's outstanding AS in Nuclear Technology program ASAP!
---
Northeast WI Technical College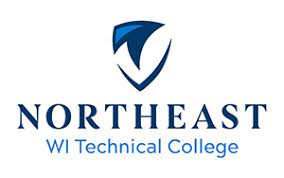 (On-campus) AS in Nuclear Technology
NWTC's program provides individuals interested in a career in nuclear technology the opportunity to acquire in-demand skillsets for gainful employment. Many of its students also see the associate degree as an excellent step toward a bachelor's degree in physics and other related fields. Graduates have a high placement rate in nuclear power plants, laboratories, hospitals, and even the Department of Energy.
Students learn in a traditional classroom setting. Since the program is a partnership between NWTC and Lakeshore Technical College (LTC), the classes may be conducted using interactive television (ITV) technology and online. The collaboration between students of the technical schools results in better learning outcomes, including workplace-ready skills.
Students are encouraged to develop their technical and transferable skills since these have equal weight in professional settings. This is a two-year degree program consisting of six semesters and 62 credits. The curriculum consists of general education courses, electives, and major courses designed to equip students with industry-specific knowledge.
Students learn about nuclear systems and sources, general and radiation physics, and reactor theory and operations. Radiation safety internships are integral to student success and, thus, are required in most semesters.
Programs Offered:
Accounting
Biomedical Electronics
Start your career as a nuclear technician by enrolling in NWTC's AS in Nuclear Technology program today!
---
Maricopa Community Colleges

(On-campus) AAS in Nuclear Power Technology
MCC's AAS in Nuclear Power Technology program meets the trade-related training required by the federal, state, and industry regulatory agencies. Students undertake a robust general education study during their freshman year and then take on the challenge of advanced major courses.
Elective courses customize the associate degree according to each student's interests and goals. The 60-credit program has a prescribed sequential plan that students can follow to earn the degree within two years. Students must also earn at least a "B" grade in all the courses for retention purposes.
The learning outcomes demonstrate the high standards by which students are evaluated by their instructors. These include competence in using software apps, applying safety principles in nuclear power systems, and interpreting technical documents.
Graduates also have workplace-ready problem-solving skills using math principles and equations, professional communication skills, and teamwork skills.
Students aspiring to become nuclear technicians choose between full-time (12-18 credits per semester) and part-time (11 credits or less per semester). This will affect the duration of studies, but the average completion rate is two years.
Due to the program's educational partnership aspect, applicants will only be considered for admission if the partnership organization currently employs them. Students undergo an apprenticeship program and must follow its requirements to be considered for graduation.
Programs Offered:
Audio Production Technologies
Automated Industrial Technology
Career advancement in the field of nuclear technology can be yours with an AAS in Nuclear Power Technology degree from Maricopa. Check it out now!
---
Thomas Edison State University

(On-campus) AS in Nuclear Engineering Technology
Led by award-winning Dr. Richard Coe, TESU's AS in Nuclear Engineering Technology instructors share their experience, knowledge, and skills with the students. The program is suitable for current workers in the nuclear industry, such as reactor operators, who want to advance their skill sets and careers.
Students in the nuclear technician program earn 60 credits with courses distributed into general education, major, and elective courses. Effective oral and written communication skills, information and quantitative literacy, diversity, ethics, and civic engagement are emphasized.
In the nuclear technology aspect, courses include fluid mechanics, nuclear physics, and radiation safety. A 3-credit capstone project is required for the application of knowledge learned. TESU grants credits for Navy Basic Nuclear Power School training, too, which means eligible students may earn the degree in less than two years.
Applicants must at least have a high school diploma or GED equivalent, comply with state residency requirements, and be at least 20 years old. Applicants 18 years old or above and active-duty military personnel are also considered for admission. TESU doesn't admit students under 18 years old.
Enrollment can be done 12 months after the date stated on the acceptance letter. Reapplication is needed otherwise.
Programs Offered:
Air Traffic Control
Radiation Therapy
Apply to TESU's AS in Nuclear Engineering Technology program. Nuclear Technicians can get their careers started on the right track with this program!
---
Three Rivers Community College

(On-campus) AS in Nuclear Engineering Technology
TRCC's 68-credit AS in Nuclear Engineering Technology program is considered the best in the region, a fact that makes it popular among aspiring nuclear technicians. Students learn in three ways – through classroom instruction, laboratory exercises, and simulator instruction. The multi-pronged approach means that students acquire theoretical knowledge and practical skills resulting in their high employment competitiveness.
The effective and efficient operations of nuclear power plants are at the heart of the curriculum. Students then learn about electrical circuits and machines, fluid mechanics, and nuclear materials science. These courses establish the foundational knowledge on which the laboratory and simulation components are based.
The laboratory components include multiple courses in nuclear instruments and control and thermal sciences. Students also engage in multiple nuclear simulation courses and discuss a wide range of nuclear topics.
Hands-on experience is gained through 12-week coop employment during the summer term. The college has a partnership with Dominion Nuclear Connecticut Millstone Power Station for this purpose. The partnership also comes with a scholarship program where up to 16 two-year, full-ride scholarships are awarded every year. The scholarship includes full tuition and fee coverage, a book allowance, and a monthly stipend.
Graduates may transfer their credits earned in the associate program toward a four-year bachelor's degree in many colleges and universities in Connecticut.
Programs Offered:
Manufacturing Engineering Technology
Mathematics Studies
Whether you want to enter the nuclear technology industry or pursue higher studies, earning the AS in Nuclear Engineering Technology degree is an excellent step to becoming a Nuclear Technician!
---
FREQUENTLY ASKED QUESTIONS
What do Nuclear Technicians do?

Nuclear Technicians work in the field of nuclear production and research. They oversee the operations of the machinery used to do the tasks and monitor waste disposal from the plant.

Nuclear Technicians measure radiation levels, uphold safety regulations, and maintain records. They collect and test samples, often while working in nuclear power plants.
What are Operating Technicians and Radiation Protection Technicians?

The most popular positions in this field are Operating Technicians and Radiation Protection Technicians. Although duties are similar, the Operating Tech monitors nuclear power plants to keep them running efficiently and safely; therefore focusing on the plant itself.

A registered Radiation Protection Technologist detects dangerous radiation levels and other toxins; therefore, focusing on the employees of the nuclear plant.
How do I become a Nuclear Technician?

Generally, to become a Nuclear Technician, you will need an associate degree in nuclear technology, nuclear science, or a related field. Most nuclear technician jobs require it. For additional opportunities, earn your bachelor's degree next!
What will I study in an associate degree program?

Coursework will include:

Chemistry
Math
Nuclear Energy
Radiation
Equipment & Components
Physics
And, more!
Are there prerequisites for entering an Associate degree program in Nuclear Technology?

These types of programs generally require you to pass a drug screening and criminal background check. 
Will an internship be necessary?

Yes, you will start as a trainee under the watchful eye of an experienced Nuclear Technician. You can expect your internship to last between six months and two years. 
Is ongoing education necessary to excel as a Nuclear Technician? 

As a Nuclear Technician, you will be expected to pursue additional education to keep on top of the latest technology in the field.
How much money does a Nuclear Technician make?

According to the Bureau of Labor Statistics, as of May 2022, the average annual salary for a Nuclear Technician was $100,420. The highest 10% earned upwards of $126,050 per year. The top-earning industry was found in electric power generation, transmission, and distribution, followed by manufacturing.  
Is there a job demand for Nuclear Technicians?

The Bureau of Labor Statistics reports little to no change in job outlook between 2022 and 2032, as of May 2022. Due to increasing automation, traditional power generation is decreasing; however, alternative forms of power will contribute to some growth by adding approximately 600 new jobs per year in the field of nuclear technology. 
Is the job of a Nuclear Technician dangerous?

As with most jobs that are focused on science, there is a certain amount of risk involved. However, a 2005 study from WebMD states that those exposed to low doses of radiation regularly have a 10% higher risk of death due to cancer.

With that being said, safety protocols must be in place to keep employees safe from harm. Federal regulations enforce comprehensive safety measures, according to NEI.
Do I need to be licensed to be a Nuclear Technician?

How will earning a Bachelor's degree in Nuclear Technology help my career?

A Bachelor's degree in Nuclear Technology can open up a wide range of career opportunities. Those with a degree in this area can work in nuclear safety and security, nuclear plant operations and management, nuclear energy research and development, and more. Nuclear technology is a rapidly growing industry, so having a degree in this field can make you very attractive to employers.

A Bachelor's degree in Nuclear Technology can provide you with the opportunity to advance your career and provide an extensive range of job opportunities.
Learn more:
---
Key Takeaways
So, you want to be a Nuclear Technician? Wise choice, but consider these facts:
Nuclear technician students study nuclear energy, nuclear science, and nuclear energy production, and learn about radiation safety personnel certification and other safety procedures, nuclear physics, and so much more! They also learn how to conduct nuclear research.
Nuclear technicians work in nuclear power plants, as radiation protection technicians, in nuclear research, and as reactor operators.
Nuclear technicians work closely with radioactive materials, radiation detectors, nuclear reactors, nuclear production, and nuclear waste, measure radiation levels, as well as oversee hazardous waste removal, and much more.
Nuclear technicians work diligently to adhere to all safety regulations. Many employers require nuclear technicians to have radiation safety personnel certification. Nuclear technicians must be up-to-date on all safety procedures.
Nuclear technicians typically conduct nuclear experiments as they conduct important research.
Depending on your state's requirements, nuclear technicians may or may not require licensure; however, certifications may be required or, at the very least, increase your chances of a job promotion and higher salary.
Nuclear science is an interesting field. Get started today!
---
Don't want to become a Nuclear Technician?… Perhaps an MRI Technologist is of interest to you! Check this out: The 10 Best Schools For Becoming a Radiologic Technologist or MRI Tech: Degree and Job Info
Also, check these out: