Find Your Perfect School
Premium Schools is an advertising-supported site. Featured or trusted partner programs and all school search, finder, or match results are for schools that compensate us. This compensation does not influence our school rankings, resource guides, or other editorially-independent information published on this site.
A bachelor's degree in public safety administration is designed to provide students with the proper training and education critical to the protection of the American people. Today, there is a continuous demand for careers in public safety administration because of unpredictable attacks and threats that can easily bypass standard security protocols.
Public safety administration professionals make sure that law enforcement, homeland security, and emergency management are always ready 24/7. A public safety administration degree develops programs that help improve national and federal security efforts. This program also ensures that threats to the privacy, peace, and order of all Americans are paramount to public policy.
---
Consider a Management position: Best Schools with Online Bachelor's in Public Management
---
Quick Summarization
An online public safety degree program will help students interested in careers in public security or public safety management. The Bureau of Labor Statistics said that positions in public safety range across different industries. These industries include social services, healthcare, professional services, education, finance, government, and insurance.
The BLS further predicts that several positions in public safety administration will have exponential job growth in the next decade, including positions like police and detectives, emergency management directors, fire inspectors, or public safety telecommunicators.
Methodology
An online public safety administration program qualifies a student to become an aspiring public safety professional. Fully online programs allow future public safety professionals to complete their degrees without compromising their current jobs and obligations.
In this list of the 10 best online public safety degrees, the schools are chosen based on several factors:
Delivers rigorous online or hybrid Bachelor's in Public Safety Administration coursework that is at par with the education and training that traditional on-campus undergraduate students acquire,
Features an online undergraduate education that includes practical and real-world projects through which students gain superior skills in the discipline,
Prepares undergraduate students for a master's degree in the field, or for Public Safety Administration careers,
Facilitated through high-quality online learning platforms and taught by instructors with substantial field experience,
Gives online students access to career and academic assistance and resources and other relevant student services,
Provides financial aid, scholarships, and grants,
Fully accredited to demonstrate adherence to the highest academic standards set by academic agencies, such as:

New England Commission on Higher Education,
Southern Association of Colleges & Schools Commission on Colleges
Middle States Commission on Higher Education
Higher Learning Commission
Read our Methodology page for details on our ranking process.
9 Best Schools with Online Bachelor's in Public Safety Administration
Keiser University
Keiser University offers more than 100 undergraduate and graduate programs in day, evening, or online classes to accommodate each student's schedule. This includes its online Bachelor of Arts in Public Administration with a concentration on Emergency Management. This is a 120-credit online bachelor's degree designed for students who already hold an associate degree in the field.
This program's curriculum provides students interested in public safety administration a comprehensive knowledge of the field which includes 9 credits in upper division and 36 credits in lower-division general education courses. It also has 30 credits for electives and 30 credits in upper-division major courses.
This broad-spectrum online program exposes learners to a solid academic background for a career in public service. Some of the courses include:
Public Relations
Tactical Communications
Business Ethics
Catastrophic Event Response Planning
Issues in Disaster Response
Keiser University is SACSCOC-accredited.
---
Florida Atlantic University
Florida Atlantic University is a public research institution that offers more than 180 programs in ten distinguished colleges. This student-centered university is noted for its Public Administration Department as being the country's top producer of public safety professionals.
FAU offers a Public Safety Administration degree available in both hybrid and online formats. This 60-credit degree completion program will prepare pre-professional and professional students for careers in the vast field of public safety administration, including disaster response, homeland security, and law enforcement.
This is an interdisciplinary degree that qualifies students to combine major areas from different disciplines to complete pre-professional degrees.
Both hybrid and online students can choose to concentrate on Law Enforcement and Corrections, and Disaster Management.
Law Enforcement and Corrections heavily focus on criminal justice management and criminal studies, while Disaster Management emphasizes more on disaster risk reduction initiatives, and mitigation and preparedness efforts.
The program requires students to complete a government internship as their capstone project.
Graduating students from this program will have better career opportunities in homeland security (seaports, airports, etc), the police, and disaster management fields across South Florida and the United States.
Florida Atlantic University is SACSCOC-approved.
---
St. Petersburg College
St. Petersburg College is known as one of the country's leading providers of online education. Through Zoom video conferencing, coupled with flexible online scheduling, online students get to join their classes with real-time participation.
Its online Bachelor of Applied Studies in Public Safety Administration degree program is ideal for people who are in the field of public safety. This is also an excellent degree option for transfer students who hold at least 60 transferrable credits of undergraduate coursework.
This curriculum requires students to complete 120 credit hours. They have the option to choose an area to concentrate on, although this will largely depend on their previous training. Concentrations include:
Fire Science
Criminal Justice
Emergency Management and Homeland Security
What's amazing about this program is that on top of students learning the fundamentals of the administrative and leadership roles in the field, they can also specialize in a cross-discipline in any of the three areas of concentration. This way, they will earn a more solid and extensive background in public safety administration.
St. Petersburg College is SACSCOC-recognized.
---
University of Maryland Global Campus
The University of Maryland Global Campus is one of the pioneers in online education. As the largest campus in the University System of Maryland, the school offers more than 125 degrees and certificates.
In its effort to help national security, the school offers a web-based Bachelor of Science in Public Safety Administration degree best suited for practicing professionals in the field of public safety who seek career advancements.
This online program provides students with a foundation of knowledge on public safety leadership, strategic planning, public safety research, and all other relevant topics surrounding the public safety sector.
Learners study the legal frameworks of public safety, as well as the responsibilities of public safety professionals related to mitigation, risk management, and liability.
This online bachelor's degree is delivered asynchronously and in eight-week sessions. This allows working students to complete the 120-credit hour requirements with more flexibility. Some of the classes include ethics, research, communication, and contemporary public safety practices.
Through this online public safety degree, students will learn how they can build and hone leadership skills needed within the public safety administration field.
This program prepares students for leadership roles in first responder organizations, including security, law enforcement, emergency dispatch, emergency management, homeland security, fire service, and emergency medical services.
The University of Maryland Global Campus has acquired the MSCHE accreditation.
---
Bellevue University
Bellevue University is a private institution that offers more than 80 programs with 100% distance learning options that students can tailor to their needs. For those who want to dedicate themselves and serve in the field of public safety administration, Bellevue University offers public safety administration courses in three options:
The Intelligence and Securities Studies prepares students for careers in civilian law enforcement, homeland security, or the military. Professionals in national security and intelligence play a crucial role in eliminating and dealing with threats. This is a 127-credit degree that encompasses courses in technology, social science, cybersecurity, and global affairs.
The Emergency Management concentration is suitable for people in disaster management since this program strongly focuses on the building-block approach, a technique that leads students to further have a clearer grasp of the cycle of emergency disaster management. Students need to complete 127 credit hours to graduate.
Lastly, the Security Management concentration develops 5 major areas: homeland security, organizational interaction, personnel management, threat assessment, infrastructure security, and critical incident management and communication.
These areas play an important role in security management. This 127-credit hour is a perfect blend of criminal justice, business, security, and emergency management concepts.
Bellevue University is HLC-approved.
---
The University of Maine at Fort Kent
The northernmost University of Maine System campus, The University of Maine at Fort Kent delivers programs on-campus and online, including the online bachelor's degree in Public Safety Administration.
This is an interdisciplinary program that gives major importance to collaborative work ethics among other Rural Public Safety Administration. In this 62-credit curriculum, students can choose from any of the 6 offered specializations, including:
Homeland Security/Emergency Management
Corrections
Law Enforcement
Criminal Justice
Game Warden
Forensics
This public safety degree will dedicate to each student's specialty. They will also collaborate with the university, the Maine Emergency Management Agency, the Maine Criminal Justice Academy, and the Federal Emergency Management Agency.
For students to have a more competitive edge over their peers, it is recommended that they earn an Associate's Degree in Criminal Justice before joining the school's BSPAS program. All the credits earned from the associate's degree will be fully credited to the student's bachelor's degree.
Future law enforcement officers and emergency management professionals can take advantage of UMFK's public administration program as they will be prepared for entry-level positions in federal, state, and local law enforcement and criminal justice. Students will focus on public safety administration ethics as well and will have a thorough course on public safety planning.
All the courses in this bachelor's in public safety degree are handled by industry professionals with years of experience in the field. Students will be put to the test in real-world settings, including emergency services, fire safety, and fire protection, as part of their required public safety administration capstone.
The University of Maine Fort Kent is NECHE-accredited.
---
Roger Williams University
Offering more than 45 undergraduate programs and a dozen post-secondary degrees, Roger Williams University is a perfect choice for those who wish to get ahead in their public safety career. The school's online degree in community development helps students discover the distinct intersection of relevant public safety courses with crucial and relevant ideas in public safety administration.
This public safety administration concentration is a 120-credit curriculum that touches several aspects, including:
general security
public health
housing
education
the environment
transportation
This online bachelor in public service provides ample fieldwork and coursework where students can take on real projects that will make great impacts in real communities. They will not only be learning the theories on how to improve communities. Instead, they will practice these theories by actively doing them as part of their coursework.
In this community relations field, students will directly learn from community members, public parts, private sectors, private organizations, and municipalities. Roger University has earned the approval of the Commission on Institutions of Higher Education and NECHE.
---
Concordia University-Chicago
Concordia University is a private university that offers at least 170 undergraduate and graduate programs delivered on-campus and online. True to its promise to deliver world-class education, Concordia is packed with faculty members and professors with extensive professional and teaching experiences.
Concordia offers an online bachelor's in public safety administration designed to prepare students for different roles including police officers, disaster response professionals, EMS personnel, firefighter, fire protection professionals, emergency response, or management positions in the medical and health services.
Students also learn about:
Government Laws
Community Relations
Understanding Organizational Needs
Responding to Emergencies
Establishing a Professional Work Atmosphere
Interacting Efficiently with Citizens
In the accelerated program, students can complete the degree in 16 months, with major courses stretching only for five weeks. They obtain a solid foundation in key areas such as:
Global Terrorism and Public Safety
Public Safety Law and Society
Strategic Planning in Public Safety
Ethical and Political Issues in Public Safety
Degree requirements to be eligible for the program include a high school diploma, an official high school transcript, and a recommended GPA of 2.0 or above.
Concordia University-Chicago is HLC-accredited.
---
Franklin University
Franklin University is an online accredited private university based in Columbus, Ohio, and offers more than 50 majors and 40 minors across 24 disciplines. Following the terrorist attacks in 2001, Franklin University was one of the many institutions that shifted its focus on how to train public safety leaders, thus the online Bachelor of Science in Public Management and Leadership degree program.
This is a 100% online class with 6 and 12-week courses. The cost of this 120-credit hour course is $398 per credit, although this can still be minimized for those who will avail of federal financial aid.
This bachelor's in public safety management trains students in crucial skills in the field, including how to investigate fire incidents, risk mitigation, prevention, communication, and emergency response.
Like most public safety administration programs, this course will build leaders in Firefighting and Emergency Medical Services, Public Safety, Legal and Policy Compliance, and Law Enforcement.
Franklin University is an HLC-recognized school.
---
Take a closer look: Best Online Bachelor of Science in Emergency Management & Homeland Security
---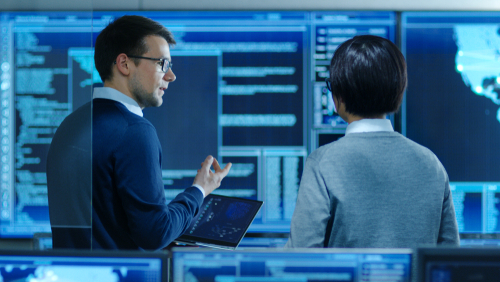 Best Careers in Public Safety Administration
A Public Safety Administration degree completion program prepares learners to pursue public safety positions, including public safety managers, emergency management directors, health services managers, and more.
Below are 10 of the most in-demand and most lucrative careers today in the field of public safety administration.
Chief Security Officers
CSOs are the highest-level executives who are directly responsible for the entire security function of an organization.
Emergency Management Director
Emergency management directors draft and create procedures and plans on how they will respond to natural disasters and other forms of emergencies. They lead the response during and after an emergency.
Law Enforcement Officers
Also called police officers, these people protect lives and properties against people who bend the criminal justice system. Criminal investigators and detectives collect pieces of evidence or gather facts about possible crimes.
Emergency Medical Technicians
These technicians are popularly called paramedics or EMTs. They are the ones that respond to emergency calls, execute medical services, and transport patients to the relevant medical facilities.
Fire Service Professionals
Firefighters put out and control fires and respond to various types of emergencies where property, life, and the environment are at risk.
Correctional Officers
These officers oversee people who are awaiting trial or who have been arrested or those who are sentenced to serve time in jail or prison.
Security Guard
Gaming surveillance officers and security guards keep an eye on and protect properties from illegal activities.
Occupational Health and Safety Specialist
These specialists and technicians collect data on and study different types of work procedures and work environments.
These managers coordinate with community organizations and social service programs.
Dispatchers
Also called public safety telecommunicators, fire, police, and ambulance dispatchers respond to emergency and non-emergency calls.
Public Safety Certifications
Although public safety certifications are generally not required for employment, earning them can still give you an edge among your peers and are beneficial for your career. The certifications in the public safety field include:
Certified Emergency Manager
Certified Fire Service Inspector
Associate Emergency Manager
With a public safety certification, one will have better opportunities to showcase their knowledge, expertise, and skills.
Professional Organizations in Public Safety
Joining professional organizations in public safety administration allows people in the field to meet possible clients or employers. Some known organizations in the field include: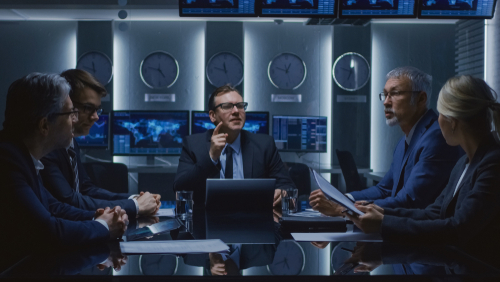 Frequently Asked Questions
What are some high-paying jobs in public safety?
According to the Bureau of Labor Statistics, there is a wide range of job options in the field of public safety. However, some key positions pay more. For example. emergency management directors have a median pay of $76,730 per year, while the mean annual wage of criminal investigators and detectives is $91,610.
How long does an online Public Safety Administration degree take?
For those who follow the traditional 16-week semester, the degree can be completed in four years on a full-time basis. If you're enrolled in an accelerated online program with 8-week terms, you can complete your program in less time, especially if you continuously enroll through the summer months.
Key Points to Ponder
Earning a degree in Public Safety Administration provides you with the understanding and foundational knowledge of critical areas in the field.
Some of the major subjects in Public Safety Administration include Law Enforcement, Health Services Management, Risk Management and Reduction, and Safety Science.
Public Safety is a very interdisciplinary field that collaborates with various areas, including Disaster Management, Homeland Security, Security Management, and Criminal Justice.
---
Don't go… Check this out: Best Schools with Online Bachelor's in Law Enforcement