Find Your Perfect School
Premium Schools is an advertising-supported site. Featured or trusted partner programs and all school search, finder, or match results are for schools that compensate us. This compensation does not influence our school rankings, resource guides, or other editorially-independent information published on this site.
Whether you're looking for the perfect party school or you're an old-timer who likes music festivals and reliving your carefree collegiate days, music festivals are the best–particularly when they're put on by a university.
---
Also, see: The Most Lucrative Education Jobs And the Degrees That Can Prepare You
---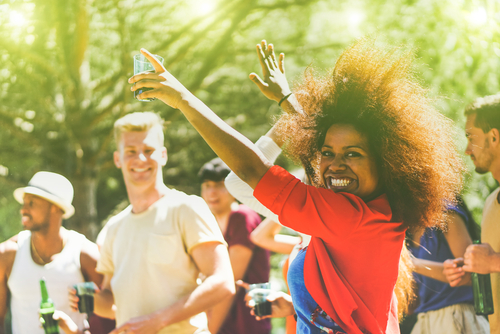 With spring here again, and the need to get outside or let loose before exams begin, we decided to come up with a list of the ten best music festivals on college campuses in the nation. From crawfish in New Orleans to sustainability in Cali, here are our favorite ten college music festivals.
Tulane University's Crawfest, New Orleans, LA
Highlights: 18,000 lbs of crawfish
Number of attendees: 12,000 students and community members
Cost: $10 if you aren't a student/faculty member
The premier University in a town known for festivals doesn't disappoint with the yearly Crawfest. Complete with unlimited crawfish (18,000 lbs were served this year), unlimited water and sodas, and access to local food and art vendors, Crawfest is a great way to spend a spring day drinking some brews and gorging yourself on some all-you-can-eat seafood.
Though this festival doesn't sport big-name headliners, New Orleans has a pretty fantastic local music scene, and student bands are occasionally seen as well.
---
Vanderbilt University's Rites of Spring, Nashville, TN
Highlights: Food, great national and local acts
Cost: $40 for students, $50 for the general public
This second festival in a young southern town is also open to the general public. Located on Vanderbilt's campus, this event often has a few national acts and draws from regional and local Nashville musicians. Recent years have seen Kid Cudi, the Flaming Lips, and Drake perform at Rites of Spring. Oh, and the food trucks are great.
This particular event stemmed from a movement towards an "open campus" in the '70s when college administrators sought a way to get the local community engaged with Vanderbilt.
---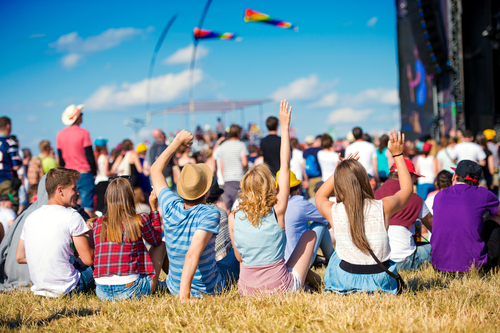 ---
University of Ohio's #Fest, Athens, OH
Highlights: National Acts, a week-long
Number of attendees: An entire city
Cost: $40 for general admission, $20 for parking
The University of Ohio teams up with the city of Athens, OH, to offer students and the public, not just one festival but a ton of them. All the main streets in Athens choose a night to hold a festival. People flock to the street, enjoy the springtime and see some great acts.
At the end of the street fests, a larger festival is hosted on OU's campus. Last year Kendrick Lamar and Steve Akoi played.
---
University of Pennsylvania's Spring Fling
Highlights: Biggest college music festival on the East Coast, free food, and DJs through the night
Number of attendees: 10,000+
Cost: Free for students, $20 for guests (limit two guests per student)
UPenn bills its Spring Fling out to be the biggest college music festival on the east coast, with over 10,000 students and visitors attending last year. This party right before finals lasts through the day with local and larger bands, inflatables, and food vendors. The party continues into the night with live DJs.
---
University of California, San Diego's Sun God Festival, San Diego, CA
Highlights: Environmentally friendly, pitch competition and business advice
Number of Attendees: 20,000+
Cost: Free for students
UCSD's Sun God Festival is a fun yet more conscientious version of some of the other festivals on the list. The event helps to fund local FM 94/9's "About the Music" fund, which directs donations for music to local San Diego schools. The Sun God Festival also asks that students only bring or buy reusable water bottles to remain environmentally conscious.
Sun God has a wider variety than most of the festivals on our list, from DJ battle winners to comedians and several DJs. On the second day of the festival –an ideas and music festival–has several events: from a pitch competition to networking, offering a chance to get yourself out there while enjoying some tunes.
---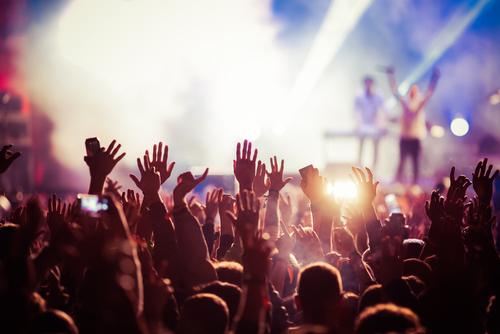 ---
Bowdoin College's Ivies Weekend, Brunswick, ME
Highlights: Acts chosen from student polls, smaller campus party
Cost: Free for students
The Ivies weekend continues the over 150-years-old Ivy Day tradition, and through a number of transitions, it remains one of Bowdoin's hardest drinking celebrations. Originally a day when ivy would be planted with the coming of spring, today, Ivies weekend, is more of a weekend-long party before students head into finals studying.
Recent years have had a number of fun acts, including Matt and Kim and Passion Pit.
---
Cornell University's Slope Day, Ithaca, NY
Highlights: Headline acts
Cost: Free for students, and faculty, $20 for graduate/professional students, and more for the public.
Slope Day began in 1901 as "Spring Day" and, for the next half-century, ranging from variety shows to circuses to mock bullfights. The current music festival format began in the 20s and continued on and off, with Duke Ellington playing in 1947 and the Grateful Dead playing in 1977.
Alcohol is allowed around the perimeter or for a maximum of five beers inside the gated slope area–so perhaps Slope Day is a bit less of a party than other festivals on our list, but it does have some pretty great music. Featured artists have included Kanye west, Ben Folds, Snoop Dogg, and Ludacris in recent years.
---
UCLA's Jazz Reggae Festival, Los Angeles, California
Highlights: Sustainability, a diverse choice of artists
Cost: $25 for students, $35 for the general public
UCLA's Jazz Raggae festival has something for everyone, with one day for "Jams" and another for Reggae. From Snoop Dogg to lesser-known and local projects, this festival already stands apart by not necessarily focusing on mainstream acts.
Like the Sun God festival above, the Jazz Reggae festival takes sustainability seriously and will have water re-filling stations, as well as recycling throughout the event. The goal is to lower the carbon footprint of the event even lower than last year.
---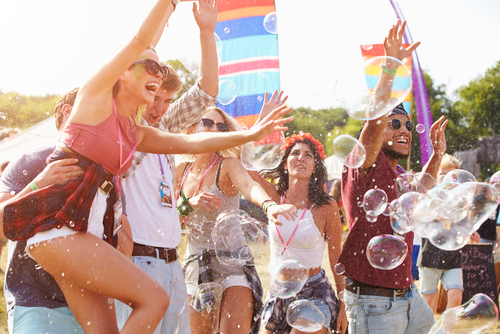 ---
University of Texas at Austin's Round up weekend, Austin, TX
Highlights: Food, and fees go to charity
Cost: A few dollars per fraternity or sorority
For those of you who enjoy busting out some neon clothing and raving for 72 hours, or just some southern hospitality and Austin, this event might be for you. Put on through fraternities and sororities at UT Austin, a few dollars at the door of Greek buildings gets you in for food and to see local and national acts.
The best part is entrance fees go to the charity funds of Greek organizations.
---
Brown University's Spring Weekend, Providence, RI
Highlights: Diversity of acts
Cost: $20 per day (up to two guests per student)
From artsy RISD goers at Andrew Bird and Dan Deacon to a Friday Night with Chance the Rapper and R&B legend Lauryn Hill as a headliner, this year's spring weekend had something for everyone. With the student newspaper reporting that they were able to secure artists who each hit a huge portion of the student body in some way, this is a great festival to crash as well, as each student can invite up to two guests to come along.
---
Northwestern University's Dillo Day, Evanston, IL
Highlights: Largest student-led festival, Battle of the Bands, DJs, and Rappers
Number of attendees: More than 12,000 students and Evanston attendees
Cost: Free for Northwestern undergraduate students, $10 for graduate students, and $25 for Evanston residents
Every May, Northwestern University hosts one of the biggest student-run music festivals in the country. Having been organized for 50 years, Dillo Day has grown from a small concert to a big-budgeted event. Expect popular artists and local talents to perform on the main stage during this day-long celebration.
The event also features games, food trucks, and an art fair for a complete festive experience. Aside from enjoying good music and having a great time, the event also emphasizes various advocacies. Attendees will be exposed to inclusivity, substance use, and diversity topics through group discussions during the event.
---
University of Maryland's Art Attack, College Park, Maryland
Highlights: Art Festival, Concert, Interactive Games
Cost: Entrance to day activities is free, while concert tickets cost $13 for university students and $25 for outsiders
Get in touch with your artistic side through the University of Maryland's Art Attack. The event started as an art festival in the early 1980s. Today, the day-long art festival includes various daily activities and culminates with a live concert. Here, you'll get to admire different artworks and exhibits made by university students.
Each year comes with different activities, depending on the lineup organized by the Student Entertainment Events (SEE). You can participate in different games, join DIY workshops, and win Art Attack-exclusive prizes.
The concert is a highlight of the event and a celebration of the school year. Enjoy performances by well-known artists and local performers while partying with fellow students and attendees.
---
Additional Resource: What Can I Do With a Liberal Arts Degree?
---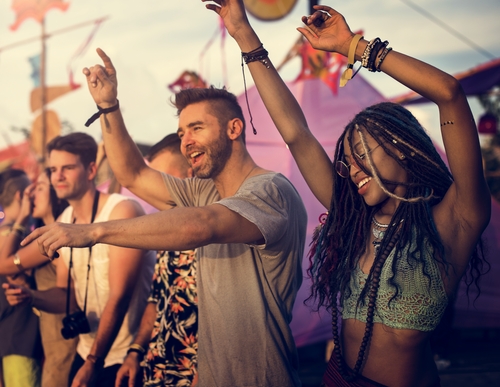 Frequently Asked Questions
Why go to music festivals? 

Besides good music, music festivals often promote a sense of community and togetherness. This is also a great time to enjoy yourself or spend time with your loved one, friends, or family. Aside from these, there are more reasons to attend a music festival:

Stress relief – Numerous studies have linked music with stress management. Attending music festivals is an excellent way to relieve your schoolwork or job stress.
Meet new people – Get a chance to meet and talk to different individuals. This will help you expand your circle while being exposed to people from different walks of life.
One-stop shop – Music festivals often go beyond just performances. You can usually try many activities, like arts and crafts, workshops, and contests. Plus, you'll get to try various food stalls and discover local dishes.
Help the community – Festivals create jobs and boosts the sales of local business and hotels. Some events invite small businesses to give them more exposure, while others bring in organizations that banner their advocacies.
Support local talent – Music festivals often put some of the spotlight on local artists and performers to help them grow and get more support. Attending these events will allow you to support these local talents while enjoying their craft.
What are the safety precautions students must be aware of when attending campus music fests?

While big events like music festivals often have security and emergency plans, it's important to be prepared for untoward accidents. Stay safe and prepared with these tips:

Bring your water bottle – Whether it's a day-long or week-long festival, drinking plenty of water is important to avoid dehydration and sunstroke. That's why it's important to have a water bottle with you at all times so you can have a sip anytime. It's also important to keep yourself hydrated while drinking alcoholic beverages.
Have a first aid kit – Most events have their clinic or medical booth. However, reaching them may be challenging, especially with big and crowded venues. Pack some medical essentials, like band-aids and antiseptic, and have your medications ready. In case you have a pre-existing medical condition, it's important to inform the organizers, so they'll be ready to provide the medical attention needed in an emergency.
Be familiar with the venue – Festivals with big venues often provide maps so you'll know your way around the main stage and booths. It's important to study the venue guides and be familiar with important locations like exit points, medical bays, and toilets. If the place is too big, team up with a buddy to familiarize the place.
Have a lookout – Having a second pair of eyes will give you an advantage, especially in big crowds. Create a buddy system so that someone will look after you. In case you get lost, set a base or meeting place where you can see each other again. Having a buddy will also help you watch over your drinks to avoid spiking.
---
Additional Resource: Breathtaking College Cathedrals and Chapels in the US