Find Your Perfect School
Premium Schools is an advertising-supported site. Featured or trusted partner programs and all school search, finder, or match results are for schools that compensate us. This compensation does not influence our school rankings, resource guides, or other editorially-independent information published on this site.
If you feel strongly about education then you should certainly consider becoming a teacher. Teachers make a difference in the lives of their students and have the opportunity to make a positive impact in the lives of children.
Teachers who succeed love teaching. They put in the effort necessary to learn and adapt to changing expectations. Many successful teachers describe what they do as a calling that attaches strongly to their purpose in life as teaching is a crucial job.
There are some downsides to teaching and some things that they may not tell you when you're going to pursue a degree in teaching.
Some things to consider:
Successful teaching requires long hours some of which you don't get paid for
Classroom management is about relationships. Teachers should form professional and yet friendly relationships with their class.
Classroom management is one of the most important parts of teaching and for many is the trickiest part
Teachers have to interface with their students and their parents and that isn't always pleasant
Teachers are under a tremendous amount of pressure particularly where test scores are concerned
Technology in the classroom is prevalent. You will have to learn this.
Be prepared to purchase the supplies that you want for your class
Qualities of a Good Teacher
Expert in their subject
Unwavering patience
Loves Teaching
Good at Planning
Remains Organized
Great Communication Skills With Range of Ages (Students, Administration, Parents/Guardians)
Role Model
Good Listening
Excellent Mentor
The good news is that many of these skills are acquired and no teacher starts their career as the perfect teacher. Veteran teachers spent years honing their classroom management and planning skills and learned from their mistakes. So, if you're still considering teaching then it may be time to look around for the right program.
This guide is meant to not only help you to find a quality degree in an education-related subject, but to provide guidance on careers you can pursue as well.
What Should I Look For in An Education Program?
The years that you spend in school are the crucial years that prepare you to become a teacher yourself. Everyone's needs are different. Later on we'll examine the pros and cons of pursuing a traditional program vs. an online program. For now, here are some general things to look out for when researching programs.
Curriculum – Does it include an opportunity to learn about the 21st century classroom and contemporary issues? Will you learn about classroom management and the best practice approaches to it? Will you learn how to design lesson plans for all types of learners?
Internships/Professional Experience – Does your program give you the opportunity to learn in actual classrooms? If so, for how long? Is it weeks, months, years? What will you practice in the internships
Loan Forgiveness – Does your program guarantee payback of your student loans in some way? Though not necessary you will certainly feel more secure as a teacher starting your career with as little debt as possible
Classroom size – Are you learning to teach in a large classroom or in a small setting with a trusted cohort?
Context – What is the academic context of your course? Is the education department conducting research in areas that are important to contemporary education? Does the education department welcome other disciplines for interdisciplinary learning opportunities?
Who – Who are you learning from? Is it a healthy mix of academic individuals and people who have actually been a teacher?
Alumni success – What percentage of students graduate from the program? What are they doing and what is the median salary of those graduates?
While you may not be able to find the answers to each of the above questions, these questions are a good place to start especially when you feel drawn to a particular program.
It's always a good idea to investigate a program thoroughly before applying. This research only strengthens your chances of gaining admittance as you can more readily demonstrate how you can be a good fit for the program.
Still others are excited about education for other reasons, and still want to be sure that they earn an income that is supportive of their lives.
Perhaps you've been a teacher and are considering an administrative role or maybe you've spent a number of years in another profession but have noticed that you feel passionate about education and are looking to step into the field of education.
Whatever your reasons, payment is an essential factor to consider.
---
Let's take a look at some of the most lucrative education careers.
The 20 Most Lucrative Education Careers
1. Superintendent
Average Salary: $98,679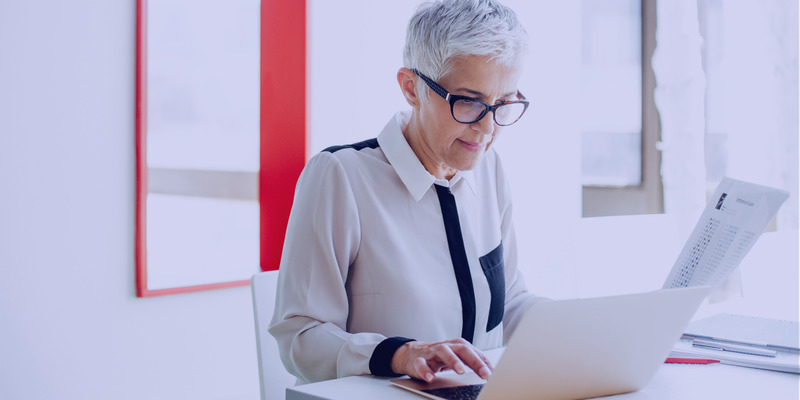 A school superintendent oversees the operations of an entire school district and is responsible for the planning and implementation of the district's overarching plan.
The superintendent must also supervise school principles and other lead staff throughout all schools in their district. Take a look at some of the job duties of a superintendent:
Operate schools within a district
Develop a budget for the school district
Alongside principles create and implement school policy
Make decisions about school programs
Assess performance
The position of superintendent is advanced and, as such, requires that individuals complete a Master's degree or have several years of experience in another school leadership role.
The median salary of a superintendent is 98,679, and the job growth is about 4%, which is the average job growth of all other jobs in the United States. In addition to leadership qualities, the superintendent must be organized and personable, as this position requires a lot of interaction with all kinds of people, including students and staff.
****
2. Tenured Professor
Average Salary: $175,549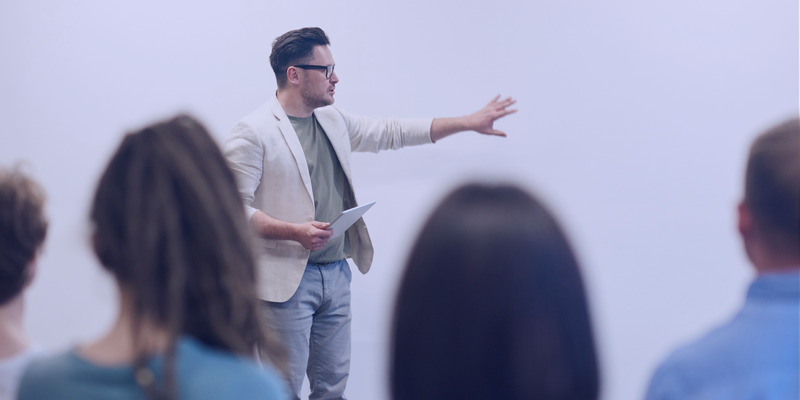 A tenured professor is more than just a teacher. This person represents the college or university, conducts research in their field and publishes findings in peer-reviewed periodicals and more. There are many more job duties than these but take a look at just a few of the job requirements of a tenured professor:
Design a course and present it
Advise students
Mentor individual students as they navigate their degree
Demonstrate subject competence
Present research at professional meetings
A tenured professor must demonstrate the highest level of professional ethics on the job and be a member of related organizations. The tenured professor is a university representative and must be willing to be a team player.
Additionally, professors are the leading experts in their fields, which requires tireless work in pursuing knowledge. The median salary is $175,549.
****
3. Chief Academic Officer
Average Salary: $267,220
A chief academic officer oversees an academic endeavor ensuring that it is running properly. This often means creating a budget plan as well as meeting with other professionals. The CAO is an administrative role. Take a look at some more of their job duties:
Oversee staff
Establish goals for the school or district
Ensure other staff members are equipped to complete tasks
Create budgets
Monitor programs to ensure that academic standards are met
A chief academic officer must have many years of experience in a leadership position and an advanced degree, possibly even a Ph.D.
This position requires a lot of interaction with people, so people skills are necessary. With a median salary of $267,220, the job outlook for this position is approximately 7% higher than the national average.
****
4. High School Principal
Average Salary: $115,571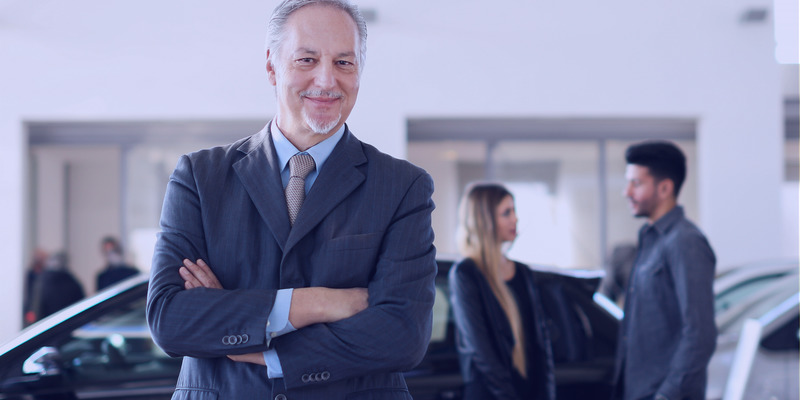 A high school principal supervises all of the daily operations of a private or public high school. The high school principal works to establish academic criteria and creates a budget as well as allocated the financial resources for the school. A high school principal works closely with teachers to help insure academic success.
Create and Establish School Policies
Work to Select and Modify a School Curriculum
Oversee the day-to-day operations of the school
Hire staff
Work with families and teachers to ensure optimal learning for all students
A high school principal must be passionate about molding young learners and providing for their educational needs as well as their social and emotional needs.
Aside from having years of experience in a leadership role, this person must understand various educational policies and how to implement and change them. The median salary of a high school principal is $115,571.
****
5. School Psychologist
Average Salary: $76,470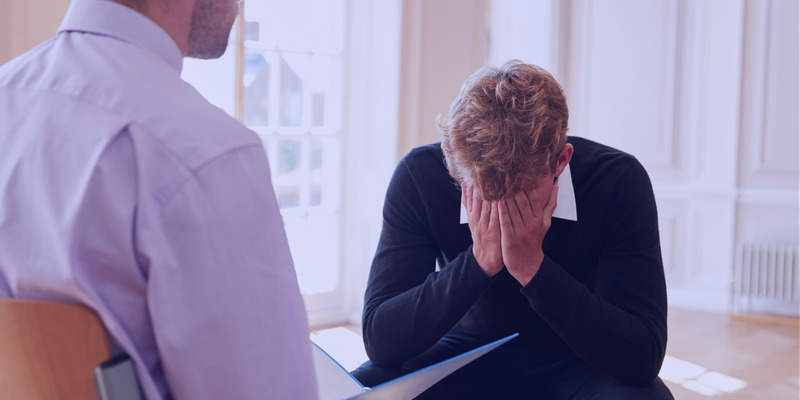 A school psychologist typically works in a K-12 setting and is responsible for the implementation of therapies to school-aged children. These therapies could range from career counseling, college counseling, or psychotherapies. Take a look at some of the job duties of a school psychologist.
Listen to complaints from school-aged children
Advocate for the rights of children with needs
Counsel parents of children on a range of topics including substance abuse
Evaluate students
Administer psychological tests
A school psychologist should be passionate about the mental well-being of children and teens. This person must have a background in psychology and a desire to interface with children, parents, and administrative staff.
This is a highly stressful job with difficult subject matters, so the person must have the strength to endure any crisis. The median salary of a school psychologist is $76,470.
****
6. Nurse Educator
Average Salary: $117,254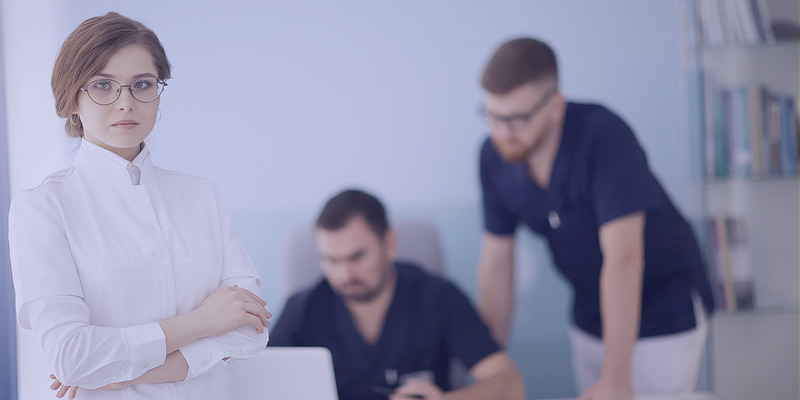 A nurse educator teaches aspiring nurses. Many people who become nurse educators have already been nurses themselves and make the decision to head back to school in order to become teachers at the college level. Take a look at some of their duties
Design a curriculum
Teach and mentor students
Create tests, grade papers and more
General Administrative duties of a teacher
Demonstrate procedures in a clinical setting
A nurse educator is one part nurse and the other part educator. This person must be compassionate, articulate, and inspirational since this job comprises mentoring and inspiring the next generation of nurses. It's also important to love the nursing field and the people you'll be working with. The median salary for a nurse educator is $117,254.
****
7. Post-Secondary Teacher
Average Salary: $31,752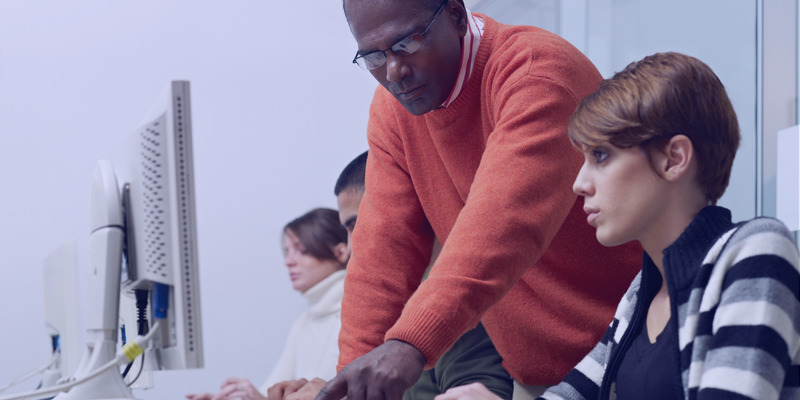 A post secondary teacher works with adult students in a variety of different areas including career and technical schools and colleges. The post secondary teacher may be responsible for research and publications similarly to a tenure track professor though most likely not tenured.
Many post-secondary teachers work as adjunct faculty for a university. Take a look at some of the job responsibilities of a post secondary teacher:
Advise and help students to achieve their goals
Grades papers exams and complete general assignments
Publish original research
Serve on an academic committee
Develop the curriculum
A post-secondary teacher should have a passion for adult education as this person may help to bridge a gap for adults looking to complete certification and advance in their careers. In many ways, post-secondary teaching involves a lot of mentoring, so it's important to balance both being an educator and a mentor.
Some post-secondary teachers will find themselves in an adjunct faculty position and have to adhere to the university's rules and be positive representatives. The median salary for a nurse educator is $31,752.
****
8. Speech Language Pathologist
Average Salary: $91,261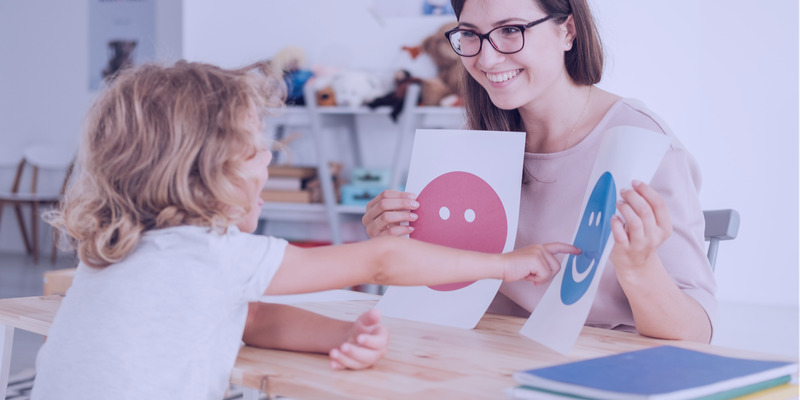 A speech language pathologist (SLP) is a special person who assesses, prevents, and treats speech language, communication and swallowing concerns in children and adults.
The SLP may also provide rehabilitation for people who are deaf or hard of hearing. Take a look at some of the job responsibilities of an SLP.
Evaluate and Diagnose Speech Disorders
Treat Sleep Language Communication and Swallowing Disorders
Provide Training and Education to Family Members
Create Programming for Clients
Work With Other Professionals On Client's Team
An SLP must be patient and enjoy working with people with disabilities. Though this is not always the case, many times it is!
An advanced degree is required for this role, so an SLP should be comfortable working academically. The ideal person is calm, caring, and scientific. This is a highly specialized job, and the median salary is $91,269.
****
9. Elementary School Principal
Average Salary: $97,282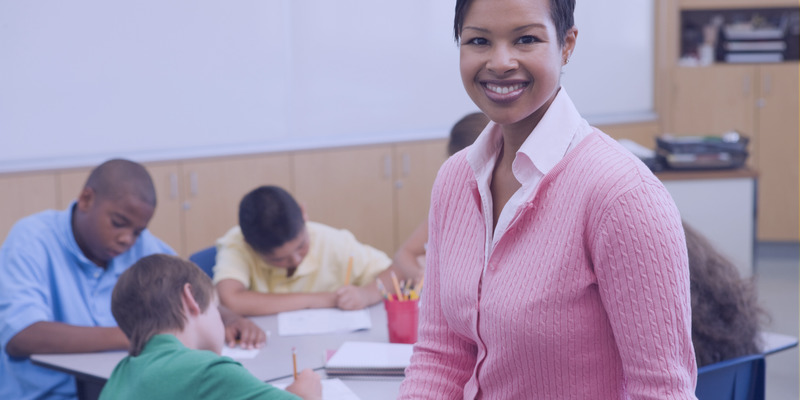 An elementary school principal is in charge of managing school whether public or private for children grades K-6. An elementary school principal works alongside superintendents and other administrators to ensure that the classroom runs smoothly. Take a look at some of the job responsibilities of an elementary school principal:
Set up goals for the school
Create a budget alongside other administrators for a school
Hire and Evaluate Staff
Visiting Classrooms
Engagement with Families and Community
Since this job requires coordination with various sectors, an elementary school principal has to be an excellent leader with fantastic people skills.
This position allows you to work with all people, including children, their families, teaching professionals, and school administrators. The median salary for an elementary school principal is $97,282.
****
10. Instructional Coordinator
Average Salary: $67,490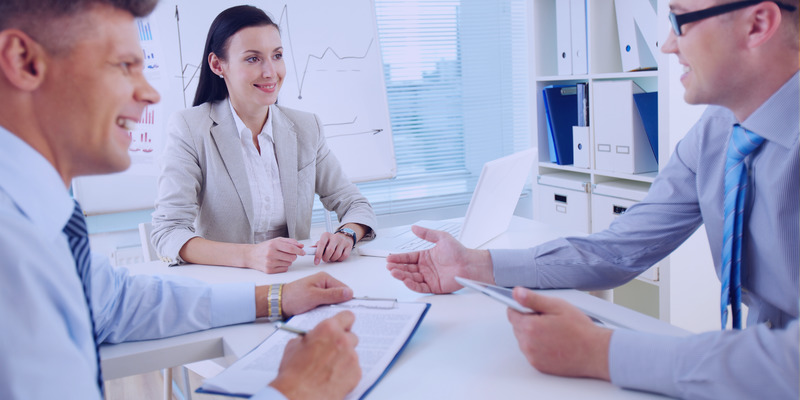 An instructional coordinator is responsible for a school's curriculum. An instructional coordinator may work in a K-12 setting or in a college or university. The instructional coordinator typically has years of experience in the field they design curricula for and many have previously been teachers. Take a look at some of their job duties:
Develop Curricula
Train Teachers
Analyze Students' Progress
Revise Curricula
Help Teachers Implement the Curriculum
This role requires well-rounded individuals with sharp analytical and interpersonal skills. An instructional coordinator is a curriculum specialist and must be capable of creating curriculums for a field and fine-tuning them. To make sure that the curricula are comprehensive and of quality, a curriculum specialist should have some experience teaching classes in the field. The median salary is $67,490.
****
11. High School Teacher
Average Salary: $64,900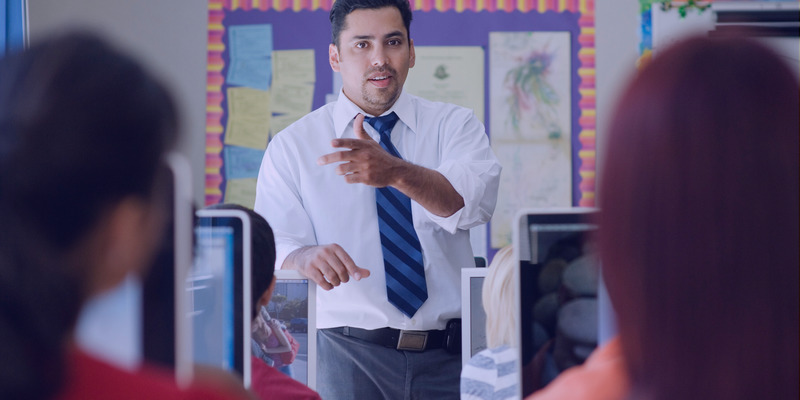 A high school teacher is responsible for the lessons in their specific subject area such as calculus or history. The high school teacher should be a positive person with strong leadership capabilities as many high school teachers secondarily function as mentors for teens and young adults. Take a look at some of the job duties of a high school teacher.
Plan lessons in specific subject areas
Evaluate students individually and create modifications to meet students' needs.
Grade assignments and monitor progress
Create tests and other evaluations throughout the year
Manage a classroom with classroom rules
Many know that teachers are also in charge of their student's behavior and well-being. Teachers often take on dual roles, working closely with each student academically and supporting them emotionally.
The role will allow you to work with other teachers, such as a special education teacher or a high school counselor. Moreover, a high school teacher should be professional, kind, and up-to-date on the latest best practices for instruction. The median salary of a high school teacher is $64,900.
****
12. Special Education Teacher
Average Salary: $79,651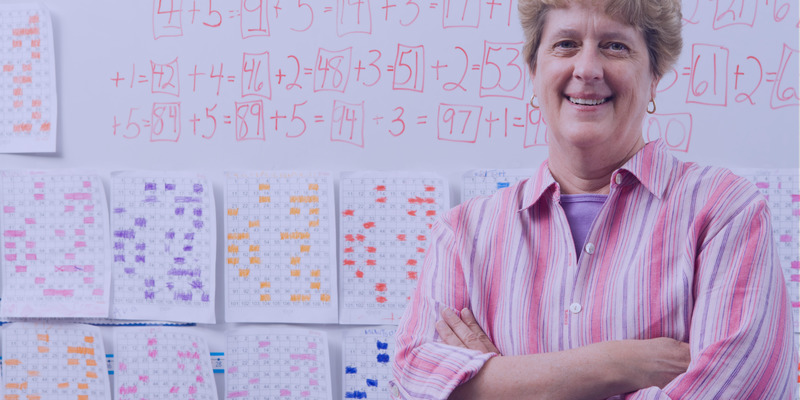 A special education teacher creates lessons for classes or individuals who have difficulty learning in a typical education setting.
These students may be gifted and talented, on the autism spectrum, have physical as well as mental disabilities or may have emotional challenges making it difficult for that child to learn in class. Take a look at a special education teacher's job duties:
Assess student's abilities and set goals to help them with academic success.
Sit for IEP meetings
Collaborate with classroom teachers and school counselors
Create community-based opportunities that prepare students for transition
Advocate for student's disability rights
A special education teacher must be patient, caring, and creative. As many people with special needs learn differently from others, and frequently entirely uniquely, the position requires the use of innovative approaches to teaching.
Progress is seen at a different pace than with other students, so you'll have to be equipped with the right knowledge to gauge progress correctly.
This position requires a lot of time away from the classroom, creating IEPs and meeting with parents and other members of their student's team. The median salary for a special education teacher is $79,651.
****
13. Librarian
Average Salary: $69,970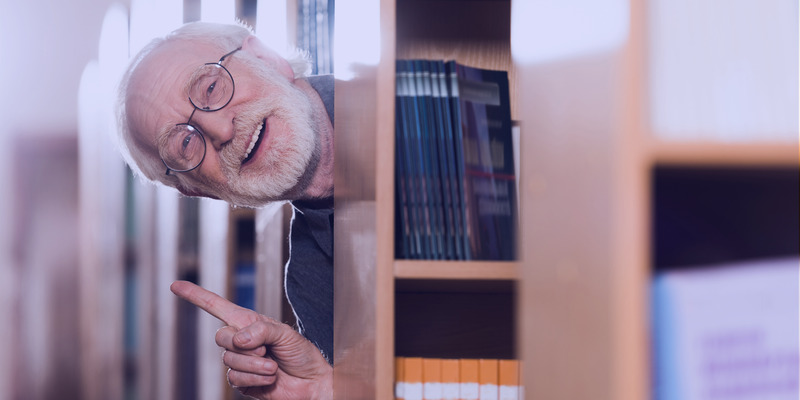 A librarian is far more than just the keeper of the books. Librarians collect, organize and issue resources of all kinds including audio libraries, films, and more. The librarian helps a person locate materials to conduct research. Take a look at a few key librarian job duties:
Collect and catalogue all library resources
Assist people in the library
Maintain all library or museum records
Plan activities for a library such as a reading day for kids or fund raiser
Make sure the library is accessible to all
Librarians may work in various settings, including schools, universities, museums, and other communities. All librarians should be knowledgeable about the categorization of information and filing systems. Most importantly, they should be approachable and willing to help other people.
The median salary for a librarian is $69,970. The growth projection for this position is 6%, which is just as fast as the national average.
****
14. Middle School Teacher
Average Salary: $64,890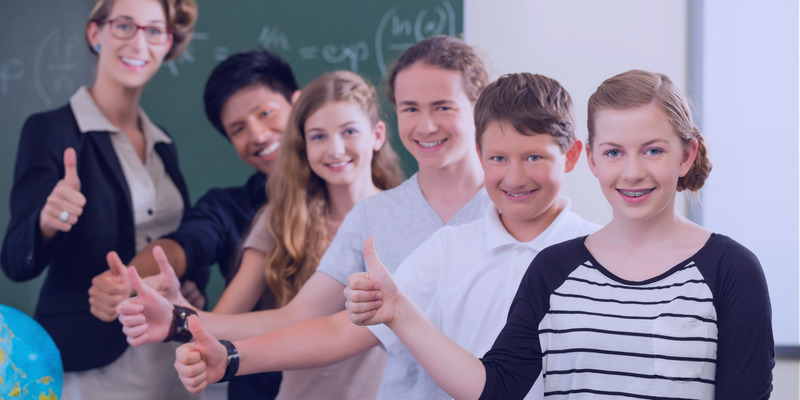 A middle school teacher specializes in educating students who are typically in the sixth through eighth grades. Middle school teachers work in either a private or public school setting.
Most middle school teachers are required to have at least a bachelor's degree as well as state certification. Here are just some of the job duties of a middle school teacher:
Design lesson plans for students that are a specific subject
Evaluate students' abilities and strengths as well as their weaknesses
Teach groups or classes
Create and grade assignments and examinations
Help students achieve academic goals and prepare for tests
Middle school is known to be a tricky time of life, so a middle school teacher should be extremely patient and understanding.
This is also when teens begin to test boundaries, so middle school teachers may need to focus more intently on managing their classrooms well and take time to assess each student. The median salary for a middle school teacher is $64,890 and is growing at a rate of 4% until 2031.
****
15. Director of Admissions
Average Salary: $98,977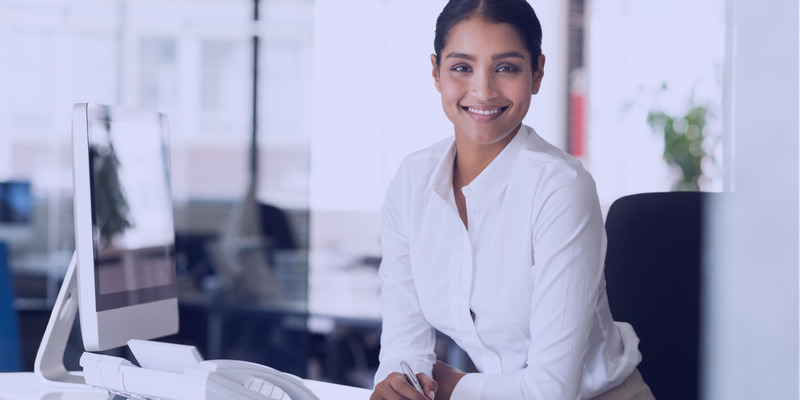 The director of admissions oversees the recruitment evaluation and admissions of students. These individuals typically oversee the roles of all who work in the admissions department. Take a look at the job duties of an admissions director:
Recruit students
Analyze applications
Conduct Interviews
Evaluate Potential Candidates
Oversee all in the admissions department
The director of admissions will need to be experienced in a supervisory role and have the ability to solve problems and communicate effectively. The admissions director should also be knowledgeable in drafting admissions criteria and assessments.
Aside from being proficient with computers, having a background in sales and marketing will be helpful for the position. The median salary for an admissions director is $98,977.
****
16. Kindergarten and Elementary School Teacher
Average Salary: $64,179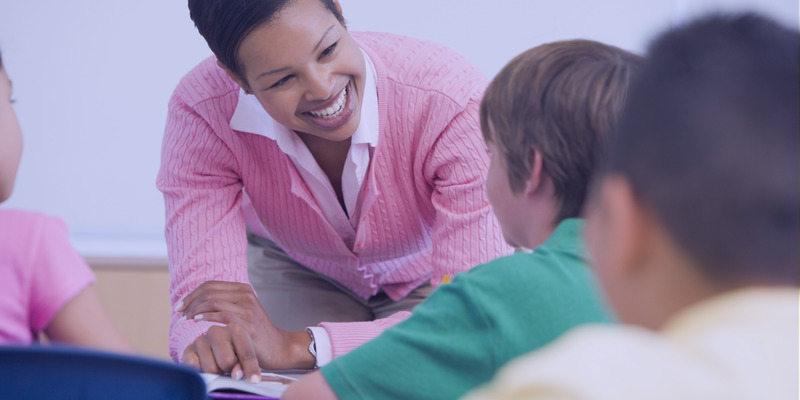 Kindergarten and Elementary School teachers instruct young children in basic subjects from grades K-6. Kindergarten and elementary school teachers work both in private and public settings. These are some of their job duties:
Create lesson plans and teach students in a variety of subjects such as science reading and math.
Teach students ways to interact with their peers
Observe and assess students and create objectives centered both around strengths and weaknesses
Communicate with parents and guardians
Work on a team with other professionals especially for children with difficulties
Supervise outside of the classroom during play times
Aside from being caring and well-organized, a kindergarten and elementary school teacher must have the endurance to deal effectively with kids all day. This person must be a good role model inside and outside the classroom.
Today, technology is being used more in the classroom, so it's important to be computer literate and has some background in using various online tools. The median salary for kindergarten and elementary school teachers is $64,179.
****
17. Career and Technical Education Teachers
Average Salary: $66,112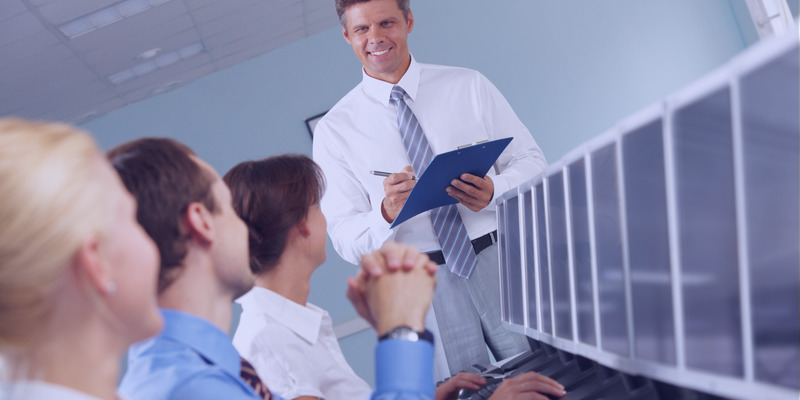 Career and technical education teachers instruct students pursuing a career in a technical field like auto repair, HVAC, culinary arts, and more. They teach the academic and technical content for these courses oftentimes in a community college setting. Take a look at some of their job responsibilities:
Develop and plan lessons
Demonstrate technical skills and instruct students
Assign tasks
Monitor progress
Grade papers and give assessments
Career and technical teachers teach specific skills, so they should know the technical areas. Aside from having technical knowledge, the role also requires a passion for the field and communication skills to mentor adult learners effectively. The median salary for a career and technical teacher is $66,112. The job outlook for this position is 2% for the next ten years.
****
18. Adult Literacy and High School Equivalency Teacher
Average Salary: $57,199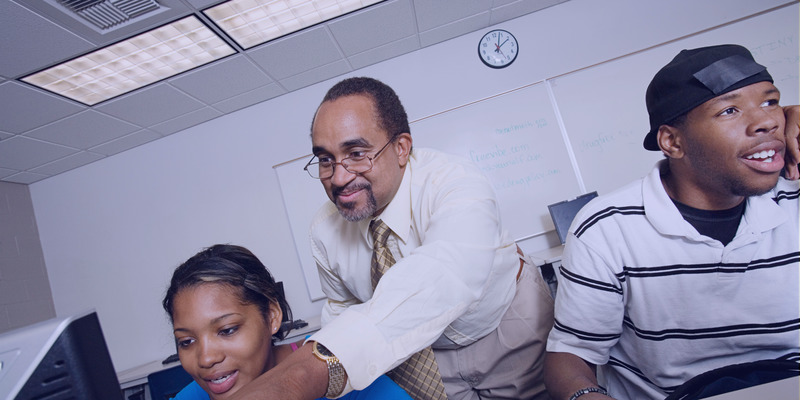 The adult literacy teacher and high school equivalency teacher instructs students in basic skills like writing and reading and prepares these adults to receive a high school diploma equivalency. Here are some of the job duties for adult literacy teachers:
Plan and teach lessons
Help students earn their high school equivalency diploma
Teach common skills that help adults find employment in the workplace
Monitor progress/Create assessments
Help students learn how to study
Being socially minded, the adult literacy and high school equivalency teachers offer opportunities for adults to learn and pursue a career.
Adult literacy teachers create easy-to-follow coursework, especially for those wanting to improve on language and math. To succeed in this role, the person must possess the patience and passion for educating adult students. The median salary for adult literacy and high school equivalency teachers is $57,199.
****
19. ESL and EFL Teachers
Average Salary: $48,048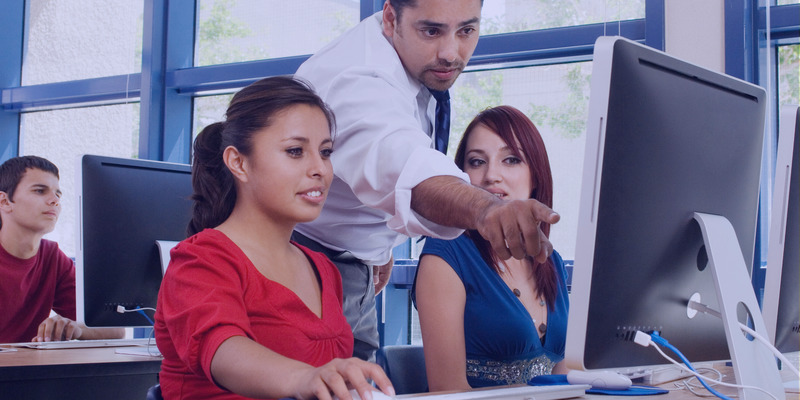 ESL and EFL teachers work with people of all ages who are looking to learn english. ESL instructors may be employed at an elementary school, middle or high school or may work with adults. The ESL teacher has many responsibilities here's just a few of them:
Develop curriculum for English study
Teach reading, writing, and speaking skills
Communicate effectively to students in their native tongue when needed
Create tests, quizzes and other assessments to ascertain progress
Grade papers and quizzes
ESL and EFL teachers play a crucial role in the lives of individuals who do not speak English as their primary language.
This person should be passionate about education equality and have a background in cultural differences and terminologies. Aside from being fluent in English, an ESL/EFL teacher must be fluent in an additional language like Spanish. The median salary for an ESL teacher is $48,048.
****
20. Archivists, Curators, and Museum Workers
Average Salary: $53,420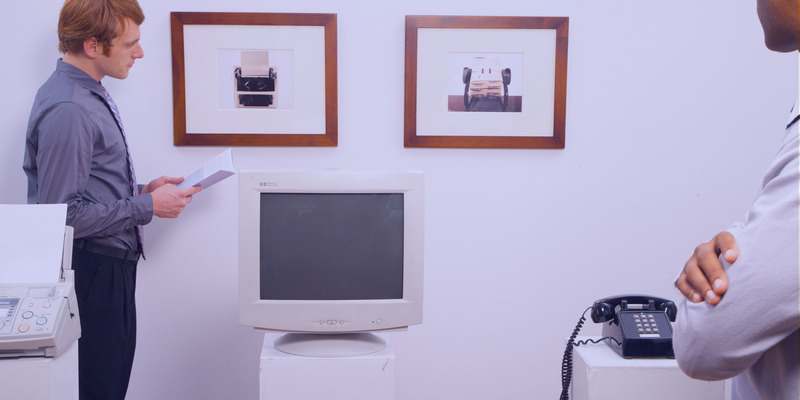 Archivists and Curators are slightly different but many do all of these jobs. An archivist is in charge of cataloguing information and valuable documents.
A curator is responsible for an entire collection of valuable art, documents, and more. All oversee these items and curators typically create activities that engage the public. Take a look at some of their responsibilities:
Appraise archived materials
Preserve documents and objects
Organize and classify archived material
Acquire new material for the archives
Create policy surrounding archives
Acquire collections
Exhibit collections
Store collections
Create themes for exhibits and design tours
Clean objects
A curator position often requires a Doctor's degree to be knowledgeable and take on administrative work. In the same manner, archivists and museum workers should possess expertise in their field, being both creative and academically inclined.
Aside from working in museums, these roles may work in historical sites, private institutions, and galleries. This is a highly specialized job, and the median pay is $53,420.
---
Soft Skills are Necessary in the Field of Education
If some of the jobs above resonate well with you, then it may be time to do a little more research on how to start your career path. While being in the field of education requires academic knowledge, soft skills are also necessary to succeed.
We learn soft skills at various stages of our lives. While having all these soft skills right away is not necessary, improving them will equip you to become effective in your chosen field.
If some of the above jobs resonate with you, then it may be time to do a little more searching to determine how you fit in. Soft skills are some of the most important skills needed for any job, which is certainly true for an educator. We learn soft skills at various stages of our lives.
While it is not necessary to have all of these soft skills right away, consider some of what we consider to be the essential soft skills for educators and determine if you feel like you have what it takes.
The Essential Soft Skills for Educators
Planning
Verbal and Written Communication Skills
Patience
Grit/Perseverance
Compassion/Kindness
Problem-Solving
Leadership Qualities
Team Player
Do you have a number of the above soft skills already? Maybe you're wondering what "Grit" is exactly. We recommend checking out Angela Duckworth's research into this topic. Or maybe you feel confident that you can acquire those skills and are eager to look into schools.
When considering the best education schools we looked at three distinct metrics:
Academic ranking
Graduation rate
Median salary of graduates
Academic Ranking – For our academic ranking metric, we considered the US News and World Report ranking for the school and the Times Higher Education Ranking. These two rankings together make up our academic ranking.
Graduation Rate – this metric simply looks at the graduation rate of an institution, as the graduation rate is considered an indicator of student satisfaction
Median Salary of Graduates – We understand how important salary is for any career, no matter if that career is a calling or "just a job" we think it is important that individuals have a sense of how monetarily successful the average graduate is from each institution.
Average Salary Upon Graduation:
| | |
| --- | --- |
| University of Pennsylvania | $127,000 |
| Brown University | $82,500 |
| Cornell University | $71,000 |
| Columbia University | $58,000 |
| Northwestern University | $55,000 |
| Vanderbilt University | $62,500 |
| Bowdoin College | $56,000 |
| Washington University St. Louis | $62,000 |
| University of Southern California | $56,000 |
| Emory University | $48,000 |
| Colgate University | $49,000 |
| New York University | $54,000 |
| University of North Carolina Chapel Hill | $46,000 |
| Vassar College | $42,000 |
| Bucknell University | $53,500 |
| Smith College | $34,500 |
| Boston University | $51,500 |
| University of California Irvine | $47,000 |
| University of Illinois Urbana Champaign | $54,500 |
| Colby College | $41,000 |
According to the US Census Bureau, as of 2016, the median salary for individuals in the US is $31,099. As you can see, all of these institutions have a median starting salary above the national average.
Every school in our ranking has something that makes them shine. Take a look at what we came up with for the best education schools in the nation:
Should I Study Online?
Determining whether or not to study online is an essential first step to determining where you want to study. Today more so than ever before there are fantastic online programs.
Quality online degrees are often the same as the on-campus program, are taught by expert faculty, and are designed with the working professional in mind.
Oftentimes online degrees offer asynchronous classes that may be taken when the student has availability. If you have a set schedule that you have to adhere to each week then you may want to start there- will the classes slot into the time you have available?
Not sure where to start? Take a look at some of our suggested questions.
Quick Search: Finding an Online Degree That Matches Your Needs
When are classes held?
Is the program entirely online?
Can I use my job as an internship experience?
How many hours do I need to devote to my degree each week?
Earning a degree online may seem convenient. But when a program doesn't match your learning style, there is potential for the online program to actually absorb your time without the payoff. The goal is to complete the degree and to use that degree to advance in your career.
Let's take a look at some of the pros and cons to studying online.
Pros
Designed with a working professional in mind
Often times more affordable
Time efficient
Cons
There's very little time in a collegiate setting
You may or may not have a cohort you can rely on
Very little face time if any with your professors
Maybe you're not sure how you learn and study. Perhaps it has been that long. Think about how you learn today.
Are you self-directed in your pursuits or do you rely on social influences to make them?
Do you spend your time wisely online or do you find yourself sucked in by social media and other forms of clickbait?
Do you carve out time for your own interests?
When you're going about your day do you have a plan or are you playing it by ear?
Not everyone is successful with an online degree. But those who are engage with the material with a sense of drive and purpose. If you are certain that you want to take this next step then consider writing down your goal and what ultimately drives you. Take a look at what we mean:
I want to pursue an online degree to have better income security for myself in the future.
This degree links to my passion in life which is to teach children that the world is a good place.
I'm pursuing my online degree because I have something to say about educational policy.
These are just examples, but are important to have in mind when you do decide to pursue an online degree.
Do you feel ready to do it? Take a look at what we have come up with for the best online degree programs in education.
Teaching and Education Certification
Many might wonder if a teacher certification exam is required for all education programs. The certifications are important since it shows the extent of your general knowledge and skills in the field of education.
The answer is yes if you plan on teaching and working in a government-funded school. You have to take the prescribed tests. However, private schools have a different set of requirements which may not include certification.
It's important to note that the certification requirement to teach varies per state. Aside from completing a degree and having student teaching experience, various states may require you to take more than one teacher certification exam, depending on the subject and age group you'll be teaching. Some states include specific subject assessments and language proficiency tests.
Most teaching examinations are administered by either Educational Testing Services (ETS) or Pearson Education's Evaluation Systems group. The Praxis Test is a standardized test administered by ETS throughout the nation, while state-specific testing programs are available from Pearson Education.
Some states also require certifications for teaching assistants and substitute teachers. The state requirements change from time to time, so it's best to consult your program coach or local board of education to know which test to take.