Find Your Perfect School
Premium Schools is an advertising-supported site. Featured or trusted partner programs and all school search, finder, or match results are for schools that compensate us. This compensation does not influence our school rankings, resource guides, or other editorially-independent information published on this site.
Culinary schools are the best places to start if you want to be a private chef, pastry chef, head chef, or sous chef. In the best culinary academy or college, students are taught fundamental kitchen skills and techniques in addition to international cooking classes.
Menu planning, baking, pastry techniques, and sauce preparation are just a few practical classes available. Students study inventory, cost control, kitchen management, food sanitation, and hospitality management, in addition to cooking classes.
Food lovers heading to culinary schools will find a flavorful job market with faster-than-average growth of 25 percent. Furthermore, according to the National Restaurant Association's 2020 report, the restaurant industry is currently the nation's second-largest employer, employing approximately 15.6 million people.
According to the BLS, the 18,800 positions created for chefs by 2030 will have median annual pay of $53,380. While the climate is still in limbo due to pandemic concerns and a lack of available jobs, there is a growing demand for trained chefs; you should still expect to compete for executive chef positions at high-end restaurants. An excellent culinary arts education is more important than ever if you want to pursue a culinary career path.

While one might assume that New York City, Miami, and San Francisco are the only cities with the highest number of chefs, this is not the case. According to Chef's Blade, Denver, San Francisco, Washington DC, Bethesda, and Portland are the top cities for culinary grads.
The Best Culinary Schools In America
Culinary Institute of America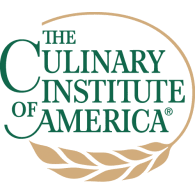 Opened in 1946 by Frances Roth and Katherine Angell, the Culinary Institute of America is the country's oldest private, nonprofit food-centric college endowed for $109.7 million under Chairman Jon L. Luther to educate 2,918 chefs in Hyde Park, New York. Furthermore, the CIA was the first culinary school to offer career-oriented culinary arts courses, established at Yale University in the late 1960s.
The school offers eight academic programs, including an AOS in Culinary Arts, BPS in Culinary Science, and AOS in Pastry Arts. Requiring a 15-week externship, the Culinary Institute of America operates the award-winning Apple Pie Bakery Café and American Bounty Restaurant.
More than 48,000 alumni from the CIA have achieved success in various fields around the world. They work in all segments of the foodservice and hospitality industries as executive chefs, personal chefs, restaurant and business owners, media personalities, restaurant and hotel chain executives, food writers, research chefs, food and beverage executives, and culinary educators.
Accreditation:
Did You Know?
The CIA storeroom consumes approximately 14,500 pounds of avocados, 30,000 chickens, and 5,000 pineapples per year, and it stocks 37 different types of flour.
Learn more about the Culinary Institute of America's position as one of the Best Culinary Schools in America here.
---
Johnson & Wales University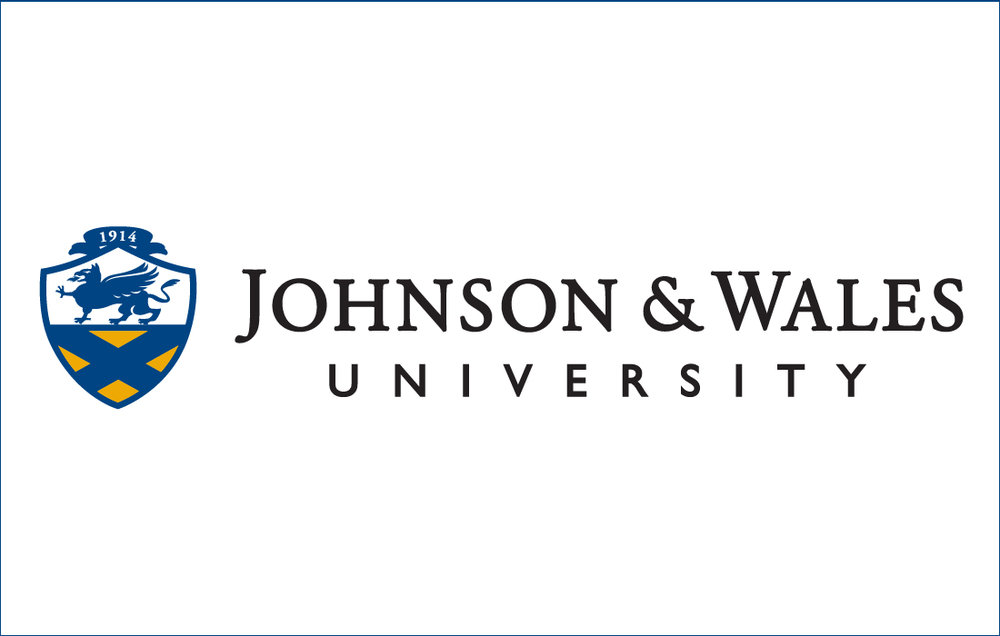 Enrolling 16,095 Wildcats total, Johnson & Wales University is a private career institute established in 1914 that's endowed for $263.8 million under Chancellor John Bowen with campuses in Providence, Charlotte, Miami, and Denver. The famed College of Culinary Arts allows JWU undergrads to complete 13 academic programs, such as the A.S. in Baking & Pastry Arts, B.S. in Culinary Nutrition, or B.S. in Food Service Management.
The curriculum at Johnson & Wales strikes a balance between business management and culinary arts. Its high visibility of graduates attests to Johnson & Wales' winning formula. High-level management positions in the hospitality industry, such as Food and Beverage Director and General Manager, are filled from within the industry.
A solid business foundation combined with a world-class culinary arts education allows for greater mobility in the industry. Johnson & Wales University takes students from top-notch learning labs into on-campus internships at Bistro 61.
Accreditation:
Learn more about Johnson & Wales University's position as one of the Best Culinary Schools in America here.
Did You Know?
They began JWU with almost nothing. Johnson and Wales established their school in Johnson's Providence home, where they only had one typewriter and a single student.
---
Culinary Institute LeNôtre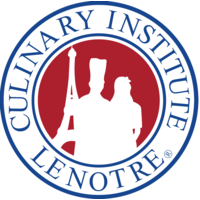 Ranked #2 among the best culinary schools in America on Niche, the Culinary Institute LeNôtre is a private, French-inspired chef training provider since 1998 to teach 397 students in Houston. Led by Chef Olivier Burgos, the Institute offers seven academic degrees, including an A.A.S. in Culinary Arts, A.A.S. in Baking & Pastry Arts, and A.A.S. in Hospitality & Restaurant Management.
The Culinary Institute LeNôtre's sits in 38,000 square feet of two modern free-standing buildings, including a student-tasting auditorium to train their taste buds, two student lounges, ten kitchen and pastry labs, and an amphitheater for Lenotre sommelier classes, demonstrations, and graduation.
The Institute's Boutique has a wide selection of high-quality tools, uniforms, and schoolbooks. Their student services also include a library and seven academic and computer classes.
Accreditation:
Did You Know?
The Culinary Institute LeNôtre in Houston, Texas, is the United States' only French-owned culinary school.
Learn more about the Culinary Insitute LeNôtre's position as one of the Best Culinary Schools in America here.
---
Kendall College of Culinary Arts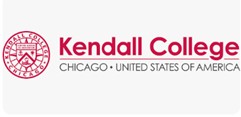 Owned by Laureate International Universities, Kendall College of Culinary Arts is a private cooking school ranked #1 by Chicago's Michelin Guide chefs that attracts 1,711 undergrads from 70+ countries under president Paul Lussow.
The school, located in the heart of Chicago, develops culinary skills as well as solid business management and communication abilities through its three programs: A.A.S. in Culinary Arts, B.A. in Culinary Management, and Culinary Arts Certificate. These academic programs have an average class size of 17.
Kendalls' rigorous curriculum will prepare you to excel as a chef, restaurant owner, food innovator, and in other roles. Kendall College has 12 professional-grade kitchens along with a fine dining restaurant, outdoor bread oven, and sustainable garden.
Students will be learning from professional chefs, restauranteurs, and pastry chefs in their commercial-grade kitchens. You will perfect your culinary craft by learning foundational skills and advanced techniques from recipes worldwide and applying them in real-world environments.
Accreditation:
Did You Know?
The Dining Room at Kendall College is Michelin-recommended and Zagat-rated, and it is managed and operated entirely by Kendall students.
Learn more about Kendall College of Culinary Arts' position as one of the Best Culinary Schools in America here.
---
Paul Smith's College

Occupying a 14,200-acre campus in New York's Adirondacks, Paul Smith's College is a private school that's budgeting $36.6 million yearly to enroll 1,051 Bobcats. Partnering with the C-CAP Competition, the Culinary Management Department has seven academic majors like the A.A.S. in Culinary Arts, B.P.S. in Baking Arts and Service Management, and B.P.S. in Food Service and Beverage Management. 
Its graduates are multifaceted leaders eager to join the exciting food and beverage industry. Their six commercial-quality food laboratories, two on-campus restaurants, and a student-run retail bakery outlet provide hands-on learning opportunities. Coursework is applied in the real world through a semester-long series of culinary, hotel, and food service work experiences.
Students gain skills while working off-campus with professionals under faculty supervision, providing students with paid employment opportunities that support their career goals. Learning among award-winning chefs, including Bruno Neveu, accrues 800+ industry hours in the Adirondack Palm and St. Regis Café.
Accreditation:
Did You Know?
Paul Smith's College was the vacation spot for early-twentieth-century celebrities and world leaders. They are also known for their Adirondack culture and cuisine pioneers.
Learn more about Paul Smith's College's position as one of the Best Culinary Schools in America here.
---
Sullivan University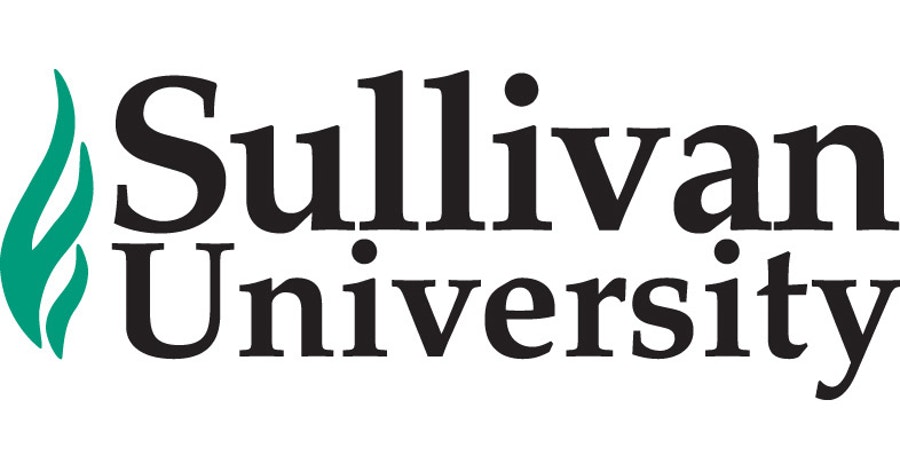 Sullivan University is a for-profit private university known for its culinary school division at its National Center for Hospitality Studies. Its main campus is in Louisville, Kentucky, a city known for bourbon and a thriving culinary scene; Sullivan also has a campus in nearby Lexington.
Sullivan's programs are dedicated to ensuring career readiness, with options to specialize in becoming a chef, baker, or working in management. They also offer a unique opportunity of studying to work as a personal chef.
Associate of Science in Culinary Arts and Diploma programs are available at Sullivan. Students can earn their degrees quickly by following a year-round schedule divided into 11-week quarters, with the option of completing an AS program in 18 months.
Learn more about Sullivan University's position as one of the Best Culinary Schools in America here.
Accreditation:
Did You Know?
Winston's, a three-and-a-half-star restaurant run by culinary students, is also on campus. It is a catering facility that serves the community and a retail bakery.
---
Auguste Escoffier School of Culinary Arts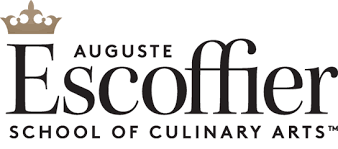 The Auguste Escoffier School of Culinary Arts, named after the legendary French chef, Auguste Escoffier, is a private, for-profit culinary school based in Austin, Texas. A second location in Boulder, Colorado, offers distance programs online for those seeking chef training.
Auguste Escoffier's Austin campus offers an Associate degree and Diploma program designed to ensure you are well-versed in the culinary arts and prepared for a career in the industry. Externships are designed to provide students with on-the-job experience and to help them develop professional connections. As an added bonus, Auguste Escoffier has a farm-to-table course among its course offerings, keeping up with current culinary trends.
Accreditation:
Did You Know?
No other public figure in history has done more for the industrialization and transformation of French cuisine and elevating cooking to respected career paths in the culinary arts than Auguste Escoffier.
Learn more about Auguste Escoffier School of Culinary Arts's position as one of the Best Culinary Schools in America here.
---
Louisiana Culinary Institute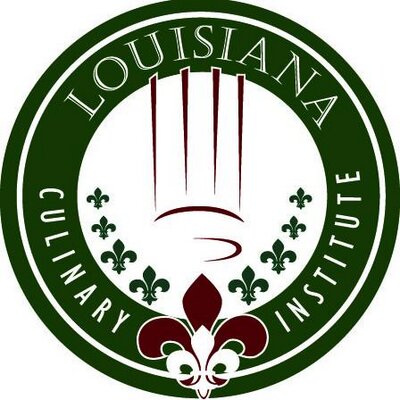 According to Niche, the Louisiana Culinary Institute, an above-average for-profit college in Louisiana, is the #1 Best Culinary School in the Nation. It is a small college with 107 undergraduate students that offers an AOS in culinary arts. This prestigious culinary school is housed in a 40,000 square foot facility outfitted with cutting-edge kitchen equipment.
The school offers a full-service restaurant kitchen and two project kitchens for its culinary arts students. The student/faculty ratio is kept low in lab courses, with about 16 students to one instructor. There are numerous clubs and student organizations for culinary students to join, including a Garden Club, student demonstrations for the public, and community outreach with the American Culinary Federation of Baton Rouge.
Accreditation:
Did You Know?
Since 2003, Louisiana Culinary Institute has been a family-owned and operated institution that hosts several events. The proceeds from each event are used to fund need-based scholarships while also feeding the hungry.
Learn more about Louisiana Culinary Institute's position as one of the Best Culinary Schools in America here.
---
Monroe College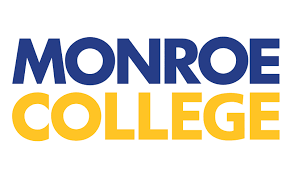 Monroe College is a New York City-based private for-profit college and graduate school. The college was founded in 1933 with campuses in the Bronx, New Rochelle, and Saint Lucia and a branch in Manhattan. The school provides an AAS degree in Culinary Arts. Furthermore, according to Niche, Monroe College has the best culinary arts program.
The program includes four levels of culinary courses culminating in an à la carte cooking practicum, courses in baking, and garde manger, including basic charcuterie. Students have opportunities to explore international cuisines worldwide and a culinary internship at their public restaurant, "The Dining Lab." Students who earn an AAS in Culinary Arts are strongly encouraged to pursue a BBA in Hospitality Management with a Culinary Management Specialization.
Accreditation:
Did You Know?
Monroe College's culinary team has received over 1,000 ACF medals and was named the 2019 Northeast Regional Champion.
Learn more about Monroe College's position as one of the Best Culinary Schools in America here.
---
Institute of Culinary Education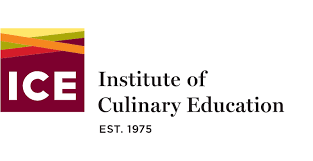 The Institute of Culinary Education is the country's largest independent culinary school, with campuses in both New York City and Los Angeles. Peter Kump founded the school in 1975, and top chefs and culinary industry leaders have praised it.
ICE attributes its success to its innovative spirit, global curriculum, expert chef-instructors, dedication to student success, and entrepreneurial spirit, not to mention its growing network of over 14,000 graduates and connections to the nation's best restaurants and food businesses.
The school offers Culinary Arts, Hotel and Restaurant Management, and Hospitality Management diplomas. The curriculum is rigorous and comprehensive, with most students completing their programs in six to twelve months.
Accreditation:
Did You Know?
Many alumni have gone on to become recognized industry leaders, being nominated or winning top industry awards such as the Dessert Professionals' "Top Ten Pastry Chefs," and James Beard Award, IACP Awards, Food & Wine's "Best New Chefs."
Learn more about ICE's position as one of the Best Culinary Schools in America here.
---
Remember that the United States certainly isn't the only country housing supreme culinary schools. For example, Le Cordon Bleu in Paris has an illustrious 120-year history of providing its Grand Diplôme in Cuisine or Pâtisserie.
Six thousand miles away, the Ozeki Cooking School in Japan's Chubu region is notably led by Chef Shuji in the 100-year-old Yamakyu Restaurant. Expanding your search globally from the above best culinary schools in America could introduce you to new cuisines and broaden your palette for crafting dishes worthy of a James Beard Award.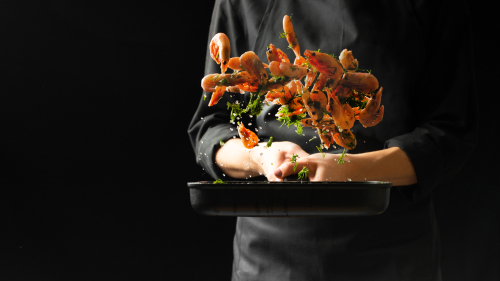 FREQUENTLY ASKED QUESTIONS
Are There Culinary Schools Online?
Students who have both professional and personal obligations may prefer the flexibility of online courses. Some culinary schools provide online classes, especially in food service management, food safety, and cost control. Culinary arts programs, on the other hand, as a hands-on field, require some in-person courses.
What Is the Cost of Culinary School?
The cost of culinary school varies depending on the school and program. Community college culinary programs are less expensive than four-year university programs. Furthermore, some programs provide in-state students with tuition discounts. Students can use financial aid opportunities such as scholarships and grants to offset annual tuition costs.
How Do You Get Accepted to Culinary School?
The prerequisites for culinary school vary by program, but most require a high school diploma or the equivalent. Many culinary schools also have a minimum age for admission, usually 17 years old. Some programs may have additional requirements; however, applicants are generally not required to demonstrate cooking skills before admission.
RELATED LINKS: