Find Your Perfect School
Premium Schools is an advertising-supported site. Featured or trusted partner programs and all school search, finder, or match results are for schools that compensate us. This compensation does not influence our school rankings, resource guides, or other editorially-independent information published on this site.
Are you ready to turn your hobby or passion into a career? Attending one of the most outstanding culinary schools in America is your next step! But how do you begin to know which one is best for you?
For many years, the Culinary Institute of America and Johnson and Wales was where students who wanted to become top chefs went for their education. And, while those two culinary schools remain among the very best in America, many culinary arts colleges and universities around the country feature first-rate programs headed by world-renowned chefs.
A culinary school offers programs designed to educate individuals on the many aspects of food service, food preparation, cooking techniques and skills, and food safety, along with the business aspects of running your restaurant or catering business.
So, get started today. Check out our school selections, research their offerings, and pursue your dream career today!
"The more you know, the more you can create. There's no end to imagination in the kitchen." – Julia Child
---
Quick Summarization:
A culinary arts program can provide you with the skills you need to be successful in the kitchen. Whether you are interested in becoming a home cook or cooking professionally, earning a culinary school degree is worth it. Accolades can be earned at various levels beginning with certificate programs, associate degree programs, or through a bachelor's degree program.
Advanced culinary arts programs cover many specialties, such as baking and pastry arts, as well as administrative positions, such as those needed in hospitality management and restaurant management. Culinary programs can be located at your local community college if you desire an associate degree or perhaps participation in diploma programs. Reputable culinary programs from a well-known culinary school are your best bet!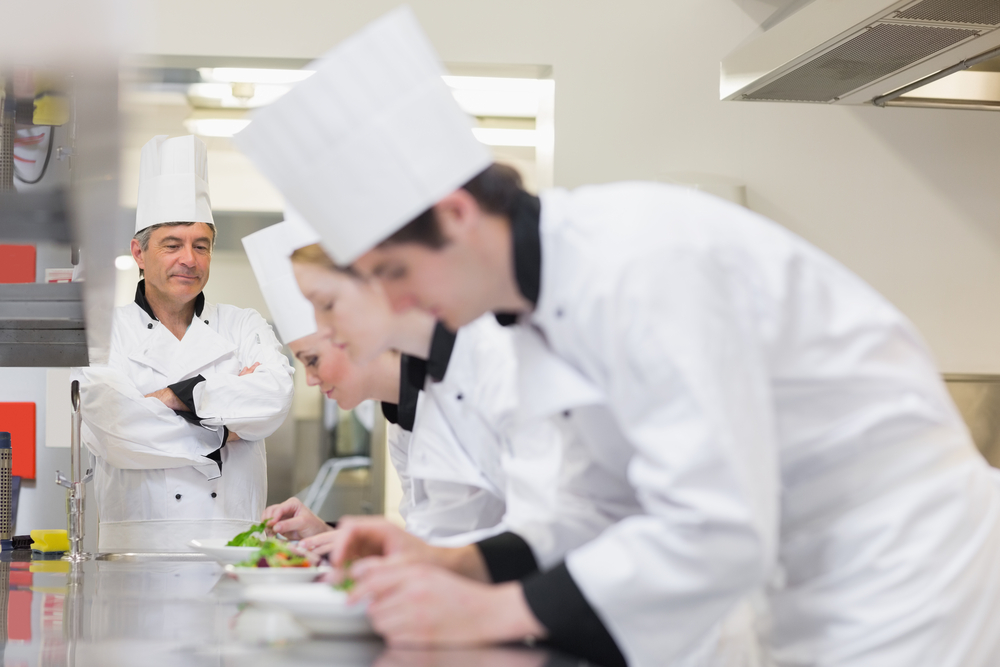 METHODOLOGY
Let us help you find the best Culinary School Program that fits your requirements for starting a new career, career advancement, as well as convenience! Our researchers at PremiumSchools.org utilize these indicators of excellent academic standards to locate exceptional Culinary school programs designed just for you. These factors include:
On-campus classes for flexible or convenient attendance without compromising hands-on training,
Rigorous yet engaging and innovative training in the field of Culinary Arts coursework that takes into account the readiness of students to take the next step in their budding careers,
Outstanding faculty consisting of experts in the field of Culinary Arts,
Esteem among academic agencies, industry organizations, and journalistic resources in the culinary arts community,
Stellar reviews and feedback from culinary school alumni and students,
Offers a wide range of scholarships, grants, and other financial support programs for eligible students,
Holds proper accreditation.
The following schools are listed in random order. As each and every school displays its own unique qualities and strengths, you should search our list based on your needs and career aspirations.
To learn more about our selection process, see our Methodology page.
---
15 of the Best Culinary Schools in the US
Drexel University

Bachelor's and Master's Degrees in Culinary Arts
Location: Philadelphia, Pa.
Drexel's Department of Culinary Arts and Food Science provides students with a well-rounded education within the realm of fine foods, service, product development, and quality assurance. The following degree programs are offered in culinary arts and food science:
• Bachelor of Science in Culinary Arts
• Bachelor of Science in Culinary Science
• Bachelor of Science/MBA Accelerated Degree Program
• Master of Science in Food Science
Check out Drexel's Department of Culinary Arts and Food Science BS degree program. (Master of Food Science degree also available.)
---
International Culinary Arts and Sciences Institute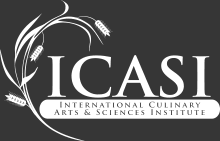 Culinary Arts Programs
Location: Chesterland, Ohio
CASI founder Loretta Paganini began her culinary career in a family business owned by her mother, a renowned chef in Bologna, Italy. Loretta later studied culinary arts in Bologna under the Simili Sisters and at the Cordon Bleu in Paris, France.
In 1989 she opened The Loretta Paganini School of Cooking in Chesterland, Ohio. Certified by the International Association of Culinary Professionals, she published her first cookbook, Bologna Mia, in 1999.
The Loretta Paganini School of Cooking (LPSC) has brought recreational culinary education to thousands of students since its inception. Due to growing interest from LPSC students for more advanced vocational culinary training and an increase in demand for qualified candidates for the Northeast Ohio food service industry, Loretta Paganini founded ICASI, the International Culinary Arts and Sciences Institute. ICASI continues the LPSC tradition of excellence. ICASI is registered with the State of Ohio Board of Career Colleges and Schools.
See ICASI's Culinary Arts programs to get you started today!
---
Le Cordon Bleu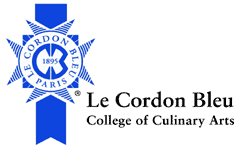 Various Cooking Credentials in Many Concentrations
Location: Scottsdale, Arizona
Few culinary institutions possess the reputation and history of Le Cordon Bleu. This internationally known culinary arts school is synonymous with expertise, innovation, tradition, and refinement – qualities that are meticulously nurtured by Le Cordon Bleu.
The name "Cordon Bleu" [meaning Blue Ribbon] is rich in history and heritage. It has been synonymous with excellence since 1578 when King Henry III created the "L'Ordre des Chevaliers du Saint-Esprit" [The Order of the Holy Spirit]. It was the most exclusive order in France until 1789. Because the members, royalty included, were awarded the Cross of the Holy Spirit, which hung from a blue ribbon, they were called "Cordon Bleus." The sumptuous banquets which accompanied their award ceremonies became legendary.
Today, there are 30 Le Cordon Bleu schools worldwide, spanning five continents, including 16 campuses throughout the United States, each with students and alumni from culturally diverse backgrounds.
Le Cordon Bleu in North America ushers in a new educational era in culinary arts, pâtisserie, and baking, and hospitality & restaurant management that combines classical European techniques with contemporary American technology and training. As a result, students are afforded opportunities to acquire the knowledge and skills necessary in the culinary, pastry and baking, and hospitality world.
Le Cordon Bleu… Synonymous with great cooking, right? Check out their offerings!
---
Louisiana Culinary Institute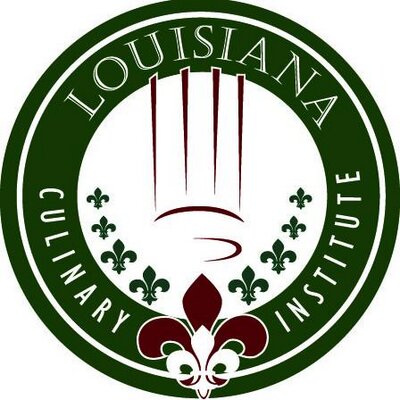 Associate of Occupational Studies in Culinary Arts
Location: Baton Rouge, Louisiana
LCI's goal is to provide high-quality training and a conceptual understanding of Professional Cooking and Culinary Arts or Hospitality and Culinary Management; to prepare students for entry into mid to upper-mid-level positions in the food service industry; and to equip students with the skills necessary for advancement and new enterprise during culinary art or management career, including business communications skills and the essentials of foodservice business management skills.
How long will it take to get my associate's degree at this culinary school? The Louisiana Culinary Institute's Programs are based on a Clock Hour / Semester Credit Hour System. Semester Credit Hours are granted upon successful completion of each course. Clock Hour / Semester Credit Hour conversions are listed in the Louisiana Culinary Institute Program Outline.
LCI's Associate in Occupational Studies in Culinary Arts Degree Program is 1335 Clock Hours / 67 Semester Credit Hours in length and takes 4 Semesters or 64 weeks or 16 months, including holidays and semester breaks, to complete in standard time.
Is it time to turn your passion into profit? Check out the AOS of Culinary Arts program at The Louisiana Culinary Institute's Program.
---
Paul Smith's College of Arts and Science
Bachelor of Professional Studies in Culinary Management
Location: Brighton, New York
As a hospitality, resort, and culinary management student at Paul Smith's, you'll be part of an academic tradition that's respected nationwide. Graduates are sought by prestigious properties across the country because of the education and training they get in this school's top-notch programs.
Paul Smith has a long tradition of being "about the experience." Their practice of integrating academics and experiential learning is brought to life within all of our programs in hospitality, resort, and culinary arts management through a series of hands-on learning experiences, which are an integral part of most coursework.
Our integrated learning experience is delivered on the Paul Smith's College campus in facilities that include six commercial-quality food laboratories and a baking laboratory equipped with commercial baking equipment.
These hands-on learning experiences are further reinforced in a semester-long series of hotel, culinary, and food service work experiences. Students develop and practice skills under the direction of faculty while working off-campus with industry professionals at a variety of hospitality and food service businesses.
Are you looking for a management degree in the culinary field? If so, Paul Smith's College in Brighton, NY, has just the right program for you!
---
Auguste Escoffier School of Culinary Arts-Austin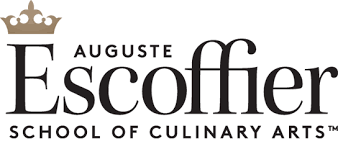 A.A.S. Degree in Culinary Arts
Location: Austin, Texas
For years, culinary and pastry professionals have been graduating from this school, and many have gone on to achieve personal satisfaction and professional acclaim in establishments and institutions around the country. Most chose Auguste Escoffier School of Culinary Arts over bigger, less personal schools because they offer, among other things, small class sizes.
Imagine a learning environment where an acclaimed Chef Educator is right by your side, giving you the personalized attention you need to master culinary or pastry techniques. The majority of your day is hands-on, experiential learning.
You start and finish the program with the same cohort, acquiring the essential teamwork skills you need in the workplace. Our mentoring process is the best way to learn the craft of cooking.
Texas may be big, but the class sizes are small… just what you need for one on one attention while you learn from the best. Check out this impressive AAS in Culinary Arts degree program today!
---
Sullivan University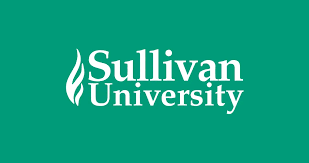 Associate of Science Degree in Culinary Arts
Location: Louisville, Kentucky
This culinary institute also has a 3 1/2 star restaurant, Winston's, that is run by culinary students, a catering facility that serves the community, and a retail bakery. Sullivan University's National Center for Hospitality Studies is preparing students for careers in the hospitality field by offering five Associate of Science (A.S.) Degree Majors. Students can earn an Associate of Science Degree in Culinary Arts; Baking and Pastry Arts; Professional Catering; Hotel and Restaurant Management; and Travel and Tourism.
The Sullivan University National Center also offers Diplomas in Professional Cooking and Professional Baking. Rated by Emeril Lagasse as one of the best culinary schools in America.
The Culinary Arts and the Baking and Pastry Arts programs at Sullivan University's National Center for Hospitality Studies are accredited by the American Culinary Federation's Accrediting Commission.
For more information about Sullivan's Culinary Arts degree, check out their website. And, while you're there, see their other academic programs that focus on Baking/Pastry and Hospitality.
---
Boston University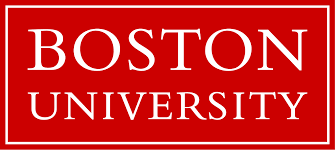 Certificate Program in the Culinary Arts
Location: Boston, Massachusetts
Taught entirely by experienced, working chefs and experts in the food industry, Boston University's full-time culinary arts program is the only one of its kind in the country. Cofounded by Julia Child and Jacques Pépin in 1989, this intensive, semester-long program exposes students to classic French techniques and international cuisines.
Merging the best aspects of traditional culinary arts study with hands-on instruction in BU's state-of-the-art laboratory kitchen, the program provides insight into the food industry. It prepares students for a wide variety of jobs.
• Learn from the best professional chefs and teachers in the world of cooking
• Master the basic classic and modern techniques and theories of food production
• Explore a variety of cultures and cuisines
Through 400 hours of instruction, this program offered by Boston University is perfect for you, AND their innovative kitchen will help you succeed. Take a look!
---
Culinary Institute LeNotre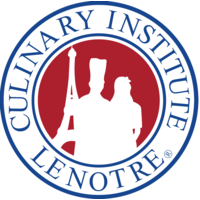 Diploma or Associate Degree in the Culinary Arts
Location: Houston, Texas
Alain and his wife Marie own the Culinary Institute LeNotre. Alain is a certified pastry chef, candy maker, and ice cream maker; he was also trained as a cook at the Grand Véfour, a famous 3-Star Michelin Restaurant in Paris. He has over 40 years of experience. Alain earned an executive MBA from the University of Paris I. Alain comes from a famous Parisian family.
Thirty years ago, he created the chef school Ecole Lenotre in Paris, France, one of the world's best retraining schools, where he taught for a number of years.
He developed the international LeNotre pastry shop franchise and technical assistance departments, expanding the LeNotre chains in Japan, Germany, and Brazil while also helping his parents' business become the number-one caterer in France.
After receiving a request for a franchise in Texas, Alain and Marie were invited to visit Houston, Texas, in 1981. Ultimately they started their own business there, first with a retail and wholesale bakery.
In 1998, they opened an international cooking and baking school for career seekers, career changers, and food enthusiasts, and also for continuing education. As their fame was spreading, they were asked to franchise their "Know-How" in the Middle East.
There are now 10 "Alain LeNotre" restaurants and bakeries in Cairo, Egypt. Alain LeNôtre motto is: "Tradition, quality & respect." He chose the word tradition because he is the 3rd generation of chefs in the LeNotre family.
Whether you are interested in a diploma program or an associate degree in the Culinary Arts, Culinary Institute LeNotre has an option that will fit your academic needs.
---
Auguste Escoffier School of Culinary Arts-Boulder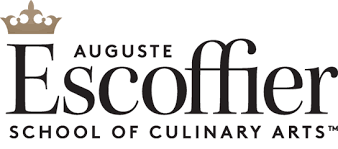 Associate of Occupational Studies Degree in Culinary Arts
Location: Boulder, Colorado
Auguste Escoffier is legendary among chefs and gourmands. No other figure in history has done more for the development and modernization of French cuisine and for raising the stature of cooking to respected career path in the culinary arts.
Auguste Escoffier School of Culinary Arts provides a curriculum consistent with the Escoffier teachings and standards of excellence. They offer culinary arts and baking and pastry programs worthy of the world-renowned Escoffier name.
If you are in the Boulder, CO area, Auguste Escoffier School of Culinary Arts offers an Associate of Occupational Studies Degree in the Culinary Arts program. Take a look!
---
Kendall College

AAS in Culinary Arts, BA in Culinary Arts, Culinary Arts Certificate
Location: Chicago, Illinois
Long regarded as one of the top culinary arts and baking and pastry schools in the nation –Kendall is one of the few schools that offer a four-year Bachelor of Arts in Culinary Arts degree in addition to the AAS and Certificate programs. The four-year program at this culinary institute gives an in-depth examination of international cuisine, including Latin and South America, the Mediterranean, and Asia, as well as nutrition.
Business skills, from finance to marketing to personnel, will prepare students to plan, build, promote, and sustain a food-related business. The school has a strategic partnership with the internationally acclaimed Les Roches International School of Hotel Management, offering a joint degree program and expanded international internship opportunities for students.
Depending on your desired academic level, Kendall College has a program in the Culinary Arts specifically for you!
---
Institute of Culinary Education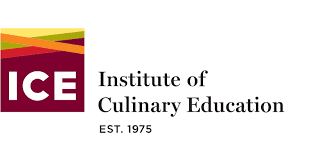 Culinary Arts Diploma Program
Location: New York City, New York
The Institute of Culinary Education (ICE) is New York City's largest and most active center for culinary education. Founded in 1975 by Peter Kump, the school offers highly regarded eight to 13-month career training programs in Culinary Arts, Pastry & Baking, Culinary Management, and Hospitality Management.
With an in-depth global curriculum, dedicated chef-instructors, a strong record in job placements, and a clear entrepreneurial focus, ICE is widely recognized by top industry organizations as a premier pathway to begin or continue a culinary career.
This culinary institute, ICE, also runs the largest program of hands-on recreational cooking and baking classes and wine education in the country, in addition to hosting hundreds of corporate and private cooking events a year. ICE was a finalist and winner of the International Association of Culinary Professionals' 2002, 2003, 2006, and 2008 Awards of Excellence for Culinary Schools.
ICE students and alumni regularly are nominated for or win top industry awards, such as James Beard awards, Food & Wine's Best New Chefs in America, and Dessert Professionals' Top Ten Pastry Chefs.
Check here to learn more about the Institute of Culinary Education's Diploma program. Please note: The International Culinary Center has recently joined forces with ICE to bring you the best options in New York, NY and in Los Angeles, CA.
---
Johnson and Wales University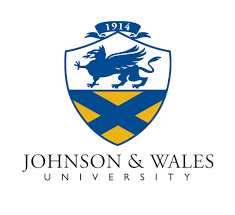 Various Degree Options in Culinary Arts
Locations: Providence, R.I., Miami, Fla., Denver, Col., Charlotte, N.C.
At Johnson & Wales University, you won't only learn to be a great chef. You'll also learn to change the way the world eats. The JWU College of Culinary Arts is globally recognized because it's at the leading edge of 21st-century culinary education. The culinary arts program's range of standard, accelerated, and weekend associate and bachelor's degree programs are as varied as your career interests.
Whether you choose culinary arts, nutrition, or baking & pastry arts, all the programs combine the craft and art of cooking with science and nutrition, management skills, global citizenship, and a variety of work experience opportunities that will set you apart from the competition. And, when you graduate, you'll be positioned to pursue the growing range of food service careers locally or around the world.
There are no demo kitchens here. You'll learn by doing, mastering the craft of culinary arts in top-notch labs under the guidance of expert chef-instructors in classes with an 18:1 student/teacher ratio.
You'll also benefit from an integrated arts and sciences curriculum to provide you with the analytical, critical thinking, and communications skills necessary for long-term career advancement.
Which degree level are you looking for? Take a look at Johnson & Wales University's offerings… the foodie or culinary student's dream!
---
New England Culinary Institute

Bachelor of Arts in Culinary Arts
Location: Montpelier, Vermont
The finest culinary arts school in the heart of New England. For more than 27 years, New England Culinary Institute has enjoyed a niche all its own – small classes, personal attention, and celebrated restaurants. Graduates of New England Culinary Institute are sought after the world over for their level of skill, passion, and preparation.
New England Culinary Institute has two campuses, one in Vermont's state capital of Montpelier and the other in scenic Essex, Vermont. Students have the opportunity to receive hands-on training in the free-standing restaurant, retail and non-commercial operations of our Montpelier campus as well as the experience of a Four Diamond culinary resort and inn on our Essex campus.
Earning a Bachelor's degree is a great way to get a leg up on the competition. Check out the New England Culinary Institute's program today!
---
Culinary Institute of America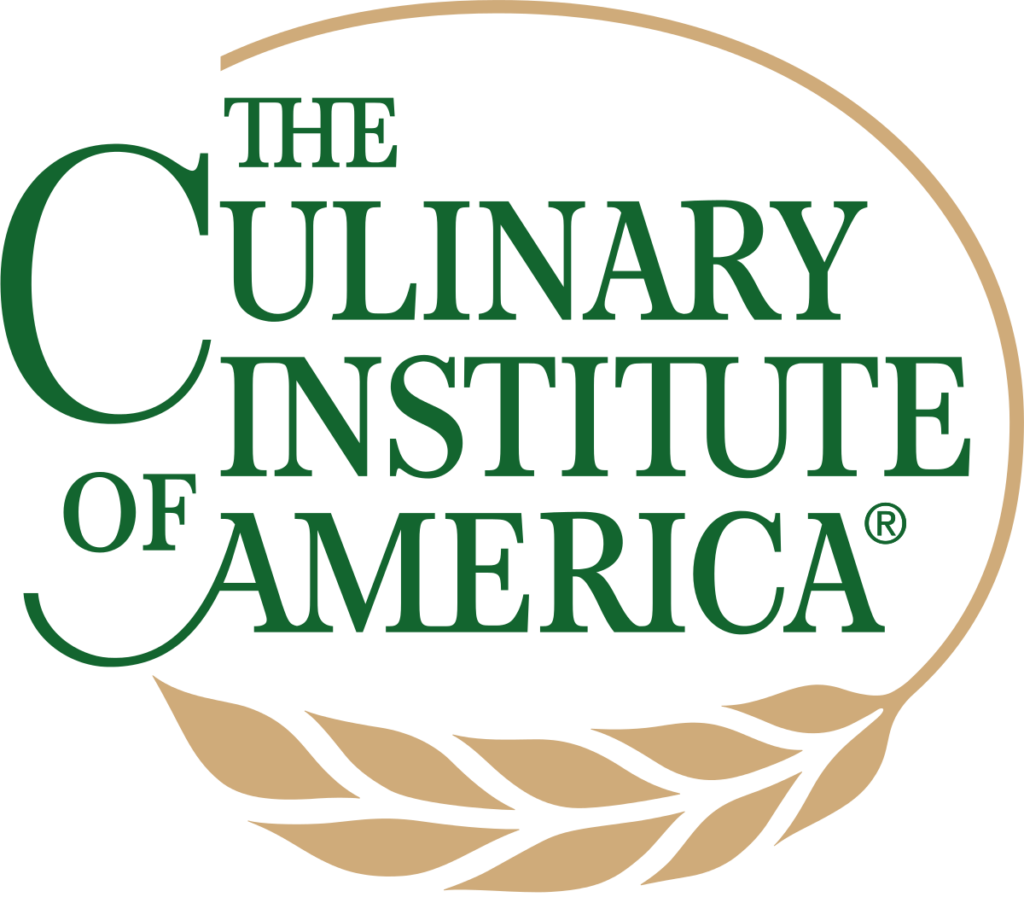 Certificate, Associate, Bachelor's, or Master's in Culinary Arts
Location: Hyde Park, New York
The Culinary Institute of America is widely recognized as the most prestigious culinary school in America and among the best in the world. Not only that but it's set against the Hudson River in a beautiful location.
The Culinary Institute of America offers associate degrees in culinary arts or baking and pastry arts and bachelor's degrees in management, culinary science, and applied food studies. The college's 170-acre New York campus provides all the benefits of a major college campus and more:
• 41 professionally equipped kitchens and bakeshops
• Four student-staffed public restaurants
• Demonstration theaters
• Meat and fish fabrication rooms and commercial storeroom
• Culinary science lab and sensory lab
• Student Commons and athletic facilities (including five intercollegiate athletic teams)
• Computer classrooms and labs
• Television and photography studios
• 800-seat auditorium
A CIA credential is highly sought-after by food service and hospitality employers, and the college's 48,000-strong network of alumni—many of whom are industry leaders and innovators—is a testament to that.
From certificate to Master's degree levels, you can earn a degree in the Culinary Arts or anything food and beverage-related. The sky's the limit – Check them out today!
---
Frequently Asked Questions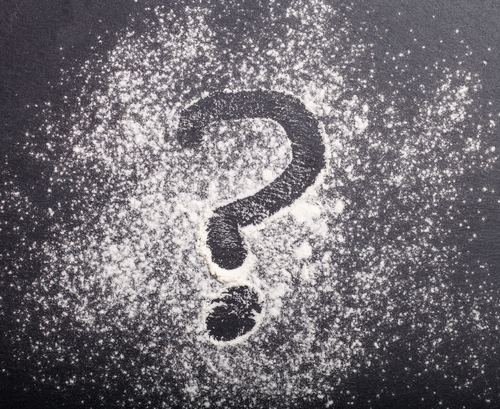 What does the term "Culinary Arts" include?

For those interested in the field of culinary arts, the topic refers to a wide array of job duties. However, the basics include the preparation and cooking of food.

In addition, a culinary school will advise you on the best ways to serve your delicacies. After all, the presentation is half the fun! You will learn how to make your food aesthetically pleasing for the eye and the belly!
What are the primary skills taught in culinary school?

Knife skills
Ingredient Identification
Food Safety & Sanitation
Menu Planning & Cost Control
Baking & Pastry Techniques
Food Preparation & Cooking Techniques
Menu Development & Presentation
Plating & Garnishing
Food & Beverage Pairing
Culinary Arts Theory & History
How long does it take to get a Culinary degree or Culinary Arts certificate?

When joining a culinary arts program, you can expect to spend 12 months to four years earning your credentials. Typically, training levels at the best culinary schools can range from earning your culinary diploma or culinary arts certificate to earning a bachelor's degree in the field. Master's degree programs are available, although few and far between.
How much can I expect to earn right out of Culinary school?

So, if you are planning to get rich right out of culinary school, you may be disappointed; however, as with any profession worth achieving, you must work your way up. The BLS reports that Chefs and Head Cooks earn $56,520 annually, with the highest 10% earning upwards of $91,520 per year.
What specializations should I consider in the culinary field?

Obviously, your concentration in this field should depend on your interest. If you are into sweets, diploma programs in the baking and pastry arts sector would be ideal. A culinary school can help you decide what kind of culinary program is best for you. Here are some specializations to consider while in a culinary program:

Professional Chef or Head Cook
Baking and Pastry
Cake Decorating
Breadmaking
Food and Beverage Management
Restaurant Management
Chocolatier
Catering
And, much more!
Can I be a self-taught chef?

Yes, of course. If you have a passion and desire to learn, you can still realize your dream of becoming a chef. There are many well-known self-taught chefs. Online courses and plenty of practice are great ways to sharpen your skills. Experienced home cooks become the best chefs!
---
Key Takeaways
Earning your culinary degree from one of our selected "Best Culinary Schools in America" is a wise choice for those who want to stand out as a professional chef. And, the specializations are endless. Enroll today to begin your career as a baking and pastry chef, a head cook, or a restaurant or bakery owner!
---
Check this out: How to Avoid Online Education Scams
We've located other related culinary school information directing you to pertinent details about the Culinary field. Take a look!