Find Your Perfect School
Premium Schools is an advertising-supported site. Featured or trusted partner programs and all school search, finder, or match results are for schools that compensate us. This compensation does not influence our school rankings, resource guides, or other editorially-independent information published on this site.
Nearly all modern businesses, government agencies, and other types of organizations have databases, and the same can be said for everything on the Internet! With the crucial importance of databases comes the imperative need for database administrators and their expertise in database management. This is where the value of an online associate in database administration degree lies.
Database management programs at the associate degree level are designed to equip students with the relevant knowledge and data analysis skills in the day-to-day administration of databases. Online programs are also designed to enable students to be innovative in database development, particularly in ensuring that the new database addresses the organization's present and future needs.
The latest Bureau of Labor Statistics information says database administrators (DBAs) held approximately 91,800 jobs in 2021, and their job outlook is expected to grow by 9%, as fast as average. Their main places of employment are in computer systems design, educational services, and data processing organizations, but database administrators work in virtually every industry in different capacities.
Quick audio summary:
---
Quick Summarization:
The two-year associate degree in database administration is a fast track toward a wide range of career opportunities in the information technology sector. Aside from junior database administrator positions, other possible occupations are junior computer network architects, computer support specialists, and information security analysts.
Most of the earned credits from the completed academic requirements can be transferred into a related bachelor's degree. Career advancement can be fast-tracked, too, with a master's degree combined with extensive work experience.
---
Methodology
If you're planning on putting your analysis, attention to detail, and computer skills to work, start by choosing the right Online Associate in Database Administration degree program. The best programs and schools on our list are ideal choices because of these features:
Offered fully or partially online to allow students to schedule and attend their classes in a convenient manner,
Features a well-rounded curriculum consisting of general education, core concentration, and elective courses in the area of Database Administration, preparing students for a bachelor's degree or sharpening their skill sets for entry-level work,
Inked Transfer Pathway agreements with bachelor's degree-granting colleges for students' seamless transfer to a four-year Database Administration or a related program after earning the associate's degree,
Taught by seasoned Database Administration professionals that are qualified to impart their expertise to students,
Gives qualified online associate students financial assistance opportunities,
Appropriate accreditation from colleges and schools commission agencies that establish the standards for web-based learning,
Good reviews from the academic community and students.
Get the details on our program selection and ranking process! Visit our Methodology page.
---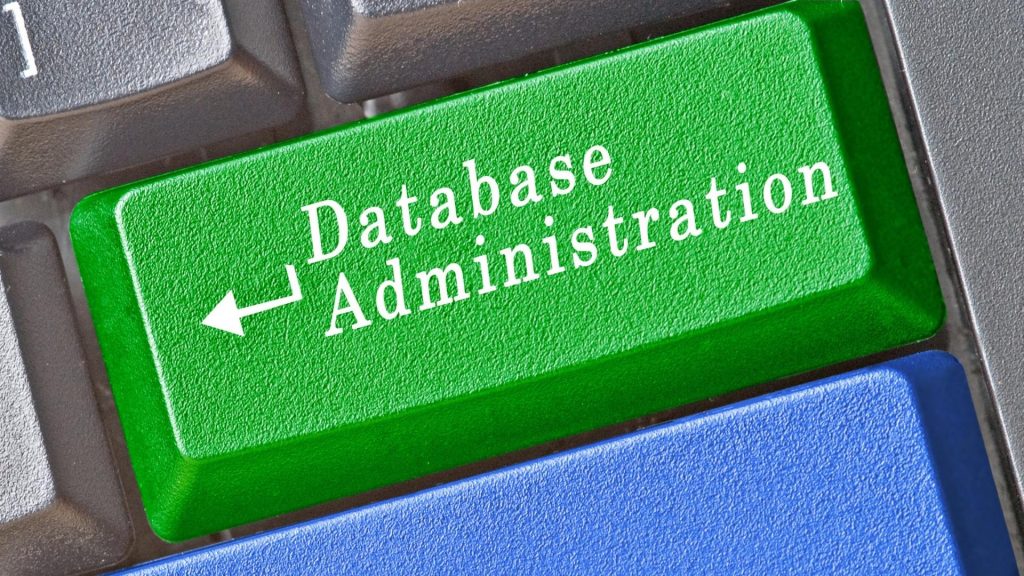 The Best Online Associate in Database Administration Degree Programs
Remington College
The online Associate in Database Management and Administration program at Remington College attracts students with a strong interest in computer science or IT, particularly in databases. Students pursuing a degree in database administration learn the fundamentals of data organization, integration, storage, and analysis. Mastering the basics of database management systems with real-world applications is emphasized.
With their intensive training, Remington's database management graduates find gainful entry-level employment in diverse workplaces, from large corporations to small businesses. While their specific functions vary, their general-purpose DBA skill sets allow them to engage in tasks related to database design, installation, and configuration, as well as security, maintenance, and recovery.
The curriculum of the associate in database management degree program also includes training in data structures as well as data usage assessments. Business principles in relation to data management are also discussed, particularly in terms of ensuring business competitiveness. Object-oriented computer programming and data mapping are also among their skill sets.
Full-time students can earn an associate degree in database management and administration in just 21 months. Online students use Canvas as their learning management system (LMS), and it's known for being an accessible, responsive, and intuitive platform for optimum learning. Students should meet the minimum academic requirements to be granted the associate degree and for their earned credits to be transferred to a bachelor's degree.
Remington College, a non-profit school that offers a wide range of career training programs, is accredited by the ACCSC or Accrediting Commission of Career Schools and Colleges.
---
Ivy Tech Community College
The Associate of Applied Science in Data Analytics program offered at Ivy Tech can be completed in four semesters of full-time study. Students in the online data analytics program prepare for exciting careers in database administration with their knowledge and skills in the organization, integration, retrieval, storage, and analysis of data.
Their intensive training also covers database design, management, and troubleshooting, as well as report generation. Students gain skills in understanding database management systems, including their architecture and structure. Their skills also cover data assessment usage and web availability of management information systems necessary for optimum business performance.
While it isn't an associate degree in database administration per se, its graduates are nonetheless well-equipped to take on DBA roles and responsibilities. Among its program outcomes are the competent demonstration of the following skills:
Identification of data organization
Differentiation and discussions of the types of databases
Use of server and application tools in database management
Application of design theories in designing and building database management systems
Implementation of data mining and warehousing technologies
Adjustments to data structures and related elements
Design of user-friendly interfaces in accordance with business requirements
Indeed, graduates are known for their above-par database server administration skills aside from their data analytics skills!
The 60-credit curriculum consists of several database management courses, including data management using structured query language, advanced data analytics, and business intelligence. Graduates can transfer most, if not all, of the 60 credits earned in the database administration associate degree to a bachelor's degree in database management or information technology.
Ivy Tech is an extensive public community college system in Indiana. Accredited by the Higher Learning Commission, it's Indiana's largest public post-secondary system with 40 locations and online programs.
---
Guilford Technical Community College
Prospective students of the Associate of Applied Science in Information Technology – Data Specialist program should be prepared for the comprehensive coverage of database administration principles and practices. Graduates are well-equipped to become junior database administrators, database programmers, and database architects in the public and private sectors. 
Since it's an associate of applied science in database administration degree, graduates can immediately use it for employment purposes. Entry-level positions for holders of associate degrees are the norm.
Students in the associate degree in database management program are introduced to the fundamentals of Oracle and Microsoft database systems. The use of Structured Query Language or SQL is also emphasized, meaning students learn skills in the manipulation of databases and front-end development of database-connected websites and applications.
Graduates also gain the fundamental knowledge necessary to earn industry professional certifications, such as from Oracle and Microsoft. The associate in database administration degree is, thus, a popular stepping stone for ambitious aspiring DBAs.
The coursework in the associate in database management degree covers the terminology of database administration, as well as its design, performance and troubleshooting, and backup and recovery. Students also learn about database programming, including its tools and security measures. There's an emphasis on hands-on learning experiences in the implementation and management of database systems, too.
The database management program has a 60-credit curriculum. The database management courses include Database Theory/Analysis, Database Administration, and Database Driven Websites.
This is a well-rounded database management program, thanks to its general education courses and wide range of electives. Students choose from communication, natural science/math, and social/behavioral science electives.
Students in the database management degree program don't have to purchase third-party software, as all applications are provided for free. But for students to earn the associate in database management degree, they must have a personal computer with a Windows operating system or its equivalent.
Guilford Technical Community College is part of the North Carolina Community College System.
---
Stark State College
The Associate of Applied Business – Computer Programming & Database program at Stark State combines the best of both worlds, but the program of study can be the most challenging of database management programs. The program of study combines computer software development and database management systems.
Students learn the best ways of data organization, storage, and retrieval, from the identification of user requirements to the modifications of computer database systems. The associate degree in database management can be earned 100% online, too, and completed in two years of full-time studies.
This is a 61-credit database management program with courses in advanced Microsoft SQL server database, web development with MySQL and PHP, and ASP.net MVC development. Database management graduates are then able to provide effective solutions in computer science scenarios.
Stark State is a public community college accredited by the Higher Learning Commission.
---
---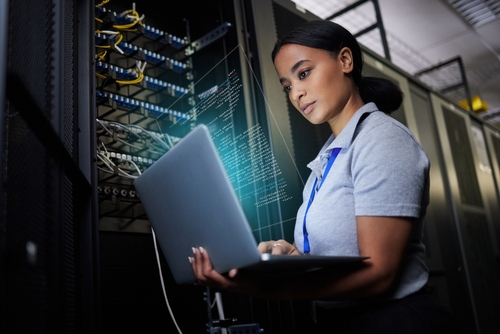 Overview of Online Associate in Database Administration Programs
Every online associate degree in database management program has its unique features, from its program of study to its program outcomes. But there are common aspects that prospective students can recognize and, thus, use when comparing online associate degrees in database administration programs.
Types of Associate Degrees
These online associate degree programs typically require a high school diploma as their primary admission requirement. Every online database management program includes a mix of general education, core, and elective courses. Their main difference lies in their specific focus that, in turn, can affect their graduates' transfer and employment opportunities.
Associate of Science
With more science-based courses, an associate of science degree program is suitable for students who want to transfer their earned credits to a bachelor's program. Many online programs also enable students to gain basic mastery of programming languages, a math-heavy area of database administration.
Associate of Arts
While associate of arts degree programs also allow graduates to transfer credits to a bachelor's degree program, its emphasis is on liberal arts. There's a greater concentration of courses in natural sciences, social and behavioral sciences, and humanities.
Associate of Applied Science
Be sure to check the transferability of credits before applying for admission into an associate of applied science program. This type of associate degree is designed for immediate employment because of its emphasis on hands-on experiences.
Associate of Applied Business
Stark State is one of the few colleges that offer a business-centric associate of applied business in database administration programs. The focus on business applications makes the degree suitable for students planning on corporate careers.
---
Admission Requirements
The typical associate degree programs in database administration require a high school diploma or a GED equivalent with a minimum GPA for admission purposes. Prospective students, furthermore, may be required to take placement exams in math and science due to the heavy emphasis in these areas.
Personal statements, letters of recommendation, and current resumes are usually required at the bachelor's degree level.
---
Average Time-to-completion
The average time-to-completion of an associate degree in database management programs is four semesters or two years, but there are longer and shorter durations, too. Prospective students with only a high school diploma will likely follow the recommended program of study, but incoming students with approved credits for transfer can shorten their time to completion.
---
Curriculum and Courses
Database management students must have strong STEM skills because of the heavy emphasis on several database management courses. The general education courses may seem like a repeat of high school classes, but these are a step up to college levels. The elective courses are designed to tailor the program of study to each student's specific personal interests.
Online programs typically have a minimum of 60 credits of courses, but it can be as high as 16-70 credits.
Introduction to Database Administration
Students are introduced to a comprehensive overview of the fundamental knowledge and skills necessary to become effective database managers.
Database Theory
Students learn how database systems theories, concepts, and models work in real-world applications, as well as the best ways to present data. Regional database systems are the common systems that students work with within this course.
Systems Analysis
Students learn techniques in the evaluation of computer systems and networks, as well as in troubleshooting issues and the performance of maintenance tasks.
Web Application Database Development
Students study contemporary technologies in database development for web applications, as well as their design, implementation, and use. Most degree programs require students to create their own web applications and collaborate with others in the process.
Computer Networking, Backup, and Recovery
Every aspiring network administrator has taken a series of courses on computer networking, backup, and recovery because these form the foundation of their profession. The course is an introduction to backup and recovery measures in computer networks.
---
Online Learning Technology
Online education requires specific learning technologies that ensure academic quality for database management students.
Learning Management Systems
All online database administration programs use a specific learning management system, which can either be a web-based technology or a software application. Every LMS, however, is designed for instructors and administrators to plan, implement and evaluate learning plans for students. Examples include Canvas, Blackboard, and Moodle.
Collaboration Tools
Database management students use several collaboration tools that enable peer-to-peer interactions, a vital part of online learning. The best collaboration tools have features that encourage meaningful interactions, positive engagement, and autonomous learning. Examples include ConceptBoard, Creately, and Miro.
Productivity Tools
Online planners and notetakers, such as Evernote and Write Monkey, are a few of the most popular productivity tools. These tools not only allow students to achieve their study goals faster but also automate certain tasks.
Digital Simulations
Not every database management degree program has digital simulations, but the programs with virtual scenarios allow students to translate theory into application or practice within a controlled environment.
---
Assessments and Evaluations
Online database management students are subjected to similar, if not the same, assessments and evaluations of performance as their on-campus counterparts. Every database management degree program has its unique minimum academic requirements, such as grades for every course and overall GPA, too.
Every student's performance is assessed based on their participation in and contribution to lessons, submission of assignments, and portfolios of databases created, among other assessment tools.
Cheating and Other Misdemeanors
Lest you think that an online education means easy circumvention of cheating, think again! Every database management degree program uses a specific set of anti-cheating measures like proctoring software and plagiarism detection applications.
---
Internship and Practicum Requirements
Not every associate degree program in database administration has an internship or practicum component. But if you want to have a better shot at a database management career, you should consider a database administrator internship. Many community colleges provide students with internship opportunities as part of their associate degree in database administration programs.
---
Workplace-Ready Skills Acquired
Students in online database management degree programs develop technical and transferable skills necessary to becoming effective database administrators and other related occupations. The most important transferable skills are as follows.
Communication Skills
Since database managers and their assistants work with users and other professionals, their communication skills must be top-notch. Both written and verbal communication skills are emphasized through English composition and presentation courses.
Analytical Skills
DBAs must possess strong analytical skills to evaluate possible issues in database management systems, as well as to determine the best approach toward their solutions.
Problem-solving Skills
Database managers must be proficient in the identification, testing, and elimination of potential issues and their causes in databases. Many even spend considerable periods in troubleshooting; thus, an imperative need for strong problem-solving skills.
Organizational Skills
DBAs must organize databases in a systematic manner to ensure effective and efficient operations, and this is where organization skills come in.
Attention to Detail
Database managers must have a deep understanding of complex databases and their systems, particularly as a minor error can cause them to crash. Being detail-oriented is a definite plus.
---
Tuition and Financial Aid
While four-year colleges also offer associate in database management degrees, their tuition rate structures tend to be less accessible than those offered in community colleges. Both types of post-secondary institutions, however, offer financial aid options, including federal aid and institutional scholarships.
---
Comprehensive Overview of Database Administration
Every online associate degree in database administration program enables students to gain technical and transferable skills that will make them effective database managers. The primary responsibility of data administrators is to ensure the effective, efficient, and responsive operations of the database, and it involves regular monitoring and troubleshooting.
Secondary responsibilities are also required, and these cover database security, tuning, backup, and recovery, as well as the production of reports from queries. Every task is related to other tasks and thus, being an effective and efficient database administrator means seeing the big picture while also paying attention to the details.
But it must also be noted that while an associate degree in database management program equips students with fundamental skills in database administration, it's only the first stepping stone in a successful career! Students must think ahead and plan on earning database administration certifications, such as in Microsoft SQL Server and Oracle DB.
Roles and Responsibilities of Database Administrators
With a database administration associate degree, you can land junior positions in database administration and related fields. In general, database administrators and their junior assistants perform the following functions:
Work with users in identifying their needs and wants in databases
Design, build and implement new databases
Train users on the use of databases
Ensure the effective and efficient operations of the database, including the prevention of data loss and theft
Perform regular maintenance procedures, including modifications and troubleshooting
Work with other computer science and information technology professionals concerning computer architecture
---
Wide Range of Specializations
While a typical associate degree in database administration program doesn't offer specializations, students may want to consider a database management specialization early on.
The associate degree is an excellent ticket to entry-level database administration positions, but as your career moves along, becoming a specialist in a specific area will likely increase your employment value. But database administrators have extensive knowledge of database design as it's the foundation of their profession.
System Database Administrators
A database administration associate degree combined with sufficient work experience can lead to jobs in system database administration. The job has a greater focus on the technical aspects and a lesser emphasis on business issues. Thus, system database administrators are knowledgeable in the physical installation, performance, and maintenance of databases.
Data Warehouse Administrators
Yet another possible occupation for graduates of a database management program is as a data warehouse administrator, a job requiring specialized skill sets in database design, business intelligence, query tools, and data warehousing technologies. ETL skills are also a must.
Performance Analysts
Check out a database management program specializing in task-oriented database administration if you want to become a performance analyst. Your job will be entirely focused on the maintenance and improvement of applications used in accessing databases.
Application Database Administrators
These specialist DBAs are known for their top-notch expertise in database design as well as in ongoing support and administration for specific applications.
Task-Oriented Database Administrators
Most large information technology organizations have task-oriented DBAs, but these specialist DBAs are uncommon in many other organizations. A backup-and-recovery DBA is an example of a task-oriented DBA.
Database Architects
These professionals are experts at the design, implementation, and evaluation of new databases, including their data structures. But their job doesn't usually include the maintenance and troubleshooting of existing databases and applications.
Cloud Database Administrators
This is a relatively new database management specialization that has emerged with the increasing popularity of cloud-based databases. Cloud DBAs are tasked with many of the roles and responsibilities of general-purpose DBAs but must be knowledgeable about cloud database implementations.
---
Difference Between Database Administrators, Data Administrators, and System Administrators
While an associate degree in database administration may be versatile, employment-wise, it may not be applicable to certain jobs due to the differences in training. This is true for data administration and system administration jobs, which have significant differences from database administration.
On the one hand, data administrators have a deeper understanding of business than DBAs but must work with them to ensure effective and efficient data management that meets the organization's needs.
On the other hand, systems administrators are in charge of database management systems installation, setup, and configuration without responsibility for database design but must ensure that database development and IT infrastructure are aligned.
---
Careers and Salaries of Graduates of Associate in Database Administration Programs
DBAs usually have a bachelor's degree in database administration, computer and information technology, or other related fields. Many employers even prefer DBAs with a master's degree in information technology, computer information systems, or computer science.
The good news is that associates in database management graduates have a fair chance of getting hired for junior positions! Plus, an associate degree is an excellent first step toward a bachelor's degree and then a master's degree.
Individuals who pursue database management careers are taking the right direction, too, considering the favorable growth rate projection of the Bureau of Labor Statistics. With a 10-year growth rate of 9%, the employment of DBAs and architects will mean about 13,900 openings every year.
So, earn an online database administration degree and have your shot at these entry-level positions!
Junior Database Developers ($100,176/year)
Also known as junior database programmers, junior database developers work with senior database developers to design, administer, and modify management information systems and other computer databases.
Junior Database Administrators ($83,240/year)
This is the most popular database administration job since it's perfectly aligned with the training gained in an associate degree in database management program. A junior database administrator works under the supervision of a senior DBA in the design, monitoring, and troubleshooting of database systems and computer information systems in business and non-business settings.
Junior Computer Network Architects ($122,978/year)
With relevant work experience, graduates of associate in database administration programs can become junior computer network architects. These professionals assist in designing data communication networks, upgrading hardware, and researching upcoming networking technologies. You may also work with a network administrator to manage information systems.
Junior Information Security Analysts ($97,571/year)
Junior security analysts assist in monitoring computer systems for safe and efficient operations, responding to security threats, and investigating cybercrimes.
Junior Computer Support Specialists ($51,595/year)
Junior technical support specialists are involved in resolving technical issues, improving information technology systems, and maintaining the hardware and software.
---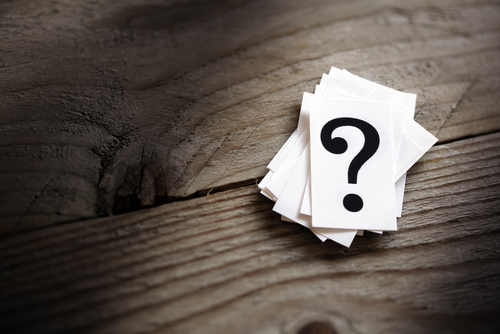 Frequently Asked Questions
Is an online Database Administration degree difficult to earn?
Yes and no. Pursuing an online associate degree has its academic challenges, including studying for exams and submitting assignments on time. No, because the learning curve for database administration isn't steep, particularly if you already possess strong STEM skills.
Plus, online degree programs in junior and community colleges have efficient learning management systems and other online learning tools.
Are online Database Administration degrees acceptable to employers?
Yes, but check out only the accredited online degree programs in community colleges and other post-secondary institutions. With proper accreditation status, an online database administration associate degree gains as much respectability as on-campus associate degrees.
Which is the better choice: an Associate in Database Administration or a Database Administration boot camp?
Both are acceptable, but if you're pursuing an online database management degree at the bachelor's level, an associate degree is the best choice.
Which is better: online or on-campus Database Administration degrees?
Many community colleges offer a choice between the two options, and both are respected among employers. Your choice will depend on your present circumstances, such as your professional and personal commitments.
Which is better: an Associate of Science or an Associate of Applied Science in Database Administration?
Each database administration associate degree primarily focuses on acquiring functional knowledge and skills with a strong STEM-centric curriculum. Making a choice entails taking a closer look at your personal preferences and circumstances.
Keep in mind that if you want to eventually earn a bachelor's degree, earning an Associate of Science degree in Database Administration would be best. Often, the applied science option will earn you a job after graduation but may not allow for credits earned to be transferred if you decide to earn a bachelor's degree at a later date.
---
Key Points to Ponder
Online database management associate degrees are considered the best tickets for entry-level junior positions in database administration jobs. But it's also important to seek advanced education, such as a bachelor's degree and industry certifications, for career advancement.
Choose carefully the associate degree in database management program since it will have a significant impact on your employability. Check for accreditation, academic quality, cost and financial aid options, and overall reputation.
---
For more information: