Find Your Perfect School
Premium Schools is an advertising-supported site. Featured or trusted partner programs and all school search, finder, or match results are for schools that compensate us. This compensation does not influence our school rankings, resource guides, or other editorially-independent information published on this site.
Accountants and auditors ranked #11 in the US News Best Business Jobs, and it's a well-deserved rank, considering that accounting professionals enjoy excellent upward mobility! With an online associate's in Accounting degree, you can be well on your way to becoming an expert in the language of business!
Quick audio summary:
---
Quick Summarization:
The best online associate in accounting program prepares students for rewarding and challenging accounting jobs as well as for higher education opportunities. Accounting graduates possess both the technical skills in accounting and the transferable skills that enable them to perform well in various settings. Many entry-level jobs in government agencies and private companies, such as accounting and auditing clerks and financial clerks, only require an associate degree.
---
METHODOLOGY
An online associate degree in accounting takes you a step closer to your dream career of navigating the numbers that matter to society! In compiling the best online programs, we took into account these features that characterize rigorous coursework and top-notch instruction for students' favorable learning experience:
100% or partial online delivery of coursework, ensuring students' convenience through web-based learning and, for some courses, in-person discussions,
Coursework that enables students to learn the ropes of the accounting profession, with subjects like financial recording, management, and taxation principles, among others,
Experienced accounting specialists as professors,
A wide array of student support services to help associate program students succeed academically,
Easily accessible learning resources (online or otherwise) that help students prepare for entry-level accounting jobs,
Proper accreditation from any or all of these recognized agencies that oversee quality accounting and business programs:

Association for Advancing Collegiate Schools of Business (AACSB)
Association of Collegiate Business Schools and Programs (ACBSP)
International Accreditation Council for Business Education (IACBE)

Positive feedback from students and favorable reviews from Accounting organizations.
For more information about the parameters we used for ranking the online associate schools in Accounting, please see our Methodology page.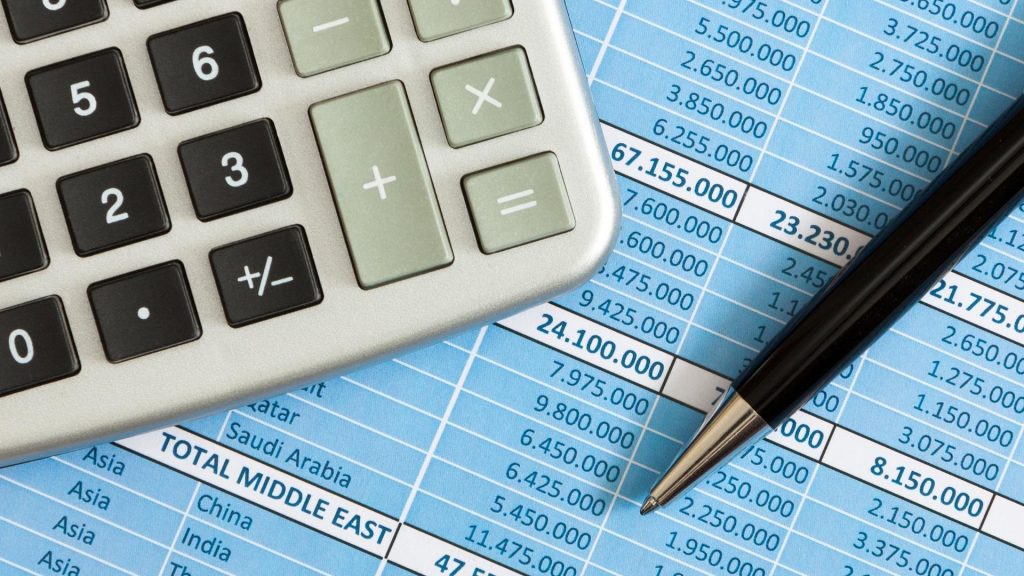 15 Best Schools with Online Associates in Accounting Degree Programs
Southern New Hampshire University
SNHU's online Associate of Science in Accounting program allows students to transfer their credits into its BS in Accounting online program. Students earn 60 credits but can transfer a maximum of 45 credits from a prior associate degree, thus, shortening their time to completion. Holders of the degree in accounting are well-prepared for entry-level jobs, thanks to their fundamental skill sets in financial, cost, and managerial accounting.
The online curriculum provides students with an excellent understanding of the accounting cycle with courses taught by experienced faculty members. Students learn how to prepare financial statements, maintain financial records, and interpret financial information.
Prospective students must submit official transcripts and a completed application. SNHU has a rolling admissions policy.
---
Davenport University
Offered by Davenport's Global Campus, the 64-credit Associate of Business Administration – Accounting program can be completed in two years of full-time study. Students earn a career-focused degree from the IACBE-accredited program, meaning their skill sets include seeing the accounting cycle from start to finish. Their specific skills include creating and maintaining accounting records, preparing and interpreting financial statements, and presenting their findings.
Expert faculty members teach the general education classes and accounting online classes. The former includes college math and composition while the accounting classes include intermediate accounting, payroll management, and federal taxation. This is an affordable accounting degree to earn, too, since online students are eligible for financial aid.
---
Purdue University
The 60-credit online Associate of Applied Science in Accounting program offered by Purdue Global requires 15-18 hours per week of effort, thus, it's an excellent program for working students. Students can earn the accounting associate degree in two years, and the courses are designed for 10-week terms.
With this accounting credential, graduates can either pursue employment immediately after earning it or continue with a bachelor's program after gaining work experience. Students learn the preparation of payrolls, tax documents, and accounting statements; the analysis, recording and interpretation of financial information; and the use of accounting software.
---
Liberty University
Liberty's Associate in Accounting program has a short time to completion at just 1.5 years of full-time study. The 60-credit, ACBSP-accredited, 100% accounting online program has eight-week courses that allow students to focus on one course at a time.
Students learn the technical and transferable skills to become successful professionals in the current job market. Their online education includes courses in managerial, cost and financial accounting, as well as general education coursework.
Prospective students must have at least a 2.0 cumulative GPA on their high school records.
---
University of Cincinnati
UC is an excellent institution to earn an associate degree in accounting online because of its reputation for academic excellence and graduate outcomes. Students in its Associate of Applied Business in Accounting program earn 60 credits in a two-year full-time study and with the flexibility of self-paced study.
The online programs offered by UC provide outstanding student support services for online students, too, including student success coordinators and library services. Students can enroll part-time or full-time. UC has three admission dates and offers courses during the summer term.
---
Penn Foster Career School
If you're interested in a career-focused degree in accounting online, then Penn Foster is a great choice! The online college offers an Associate of Science in Accounting program with 68 credits. The associate degree can be earned in seven to 12 months depending on your course load – the fast track path is best for fast learners while the average track is for working individuals.
With Penn Foster's accounting associate degree, you can seek gainful employment after graduation and/or transfer the credits toward an undergraduate degree in accounting or business administration. Students learn the fundamentals of the accounting cycle; prepare financial statements, and analyze financial information.
Prospective students can choose from three payment options that make their associate degree in accounting more accessible.
---
Indiana Wesleyan University
IWU's online Associate of Science in Accounting program consists of 20 courses that students can complete 100% online. Earning the associate degree in 24 months means getting a boost in your accounting career sooner, too. Applicants can also choose from multiple start dates.
Students of the online associate in accounting program can take advantage of financial aid. The coursework includes using spreadsheets, accounting principles, and business law. The accounting online program emphasizes transferable skills, too, including communication of facts, analysis of information, and Christian-based work ethics.
Applicants to the respected accounting associate degree program must possess either a high school diploma or GED certification. Students should complete the academic requirements for 60 semester hours and earn at least a 2.0 cumulative GPA to earn the degree.
---
Colorado Technical University
Students in CTU's online Associate of Science in Accounting program earn 93 credits, thus making it the most comprehensive online program on our list. The general education courses cover written communications, microeconomics and macroeconomics, among others, while the accounting classes cover traditional and computerized accounting. Business management and law fundamentals are also covered.
The associate in accounting online program is accredited by the ACBSP and allows students to transfer their college credits to an undergraduate degree in accounting. CTU offers a Fast Track option where students can earn college credit by passing a series of modules. Students benefit from the use of a mobile app and the flexibility of online courses, too.
---
Champlain College
Yet another excellent online college that offers an Associate of Science in Accounting program is Champlain College, a private college. The 100% accounting online program provides 24/7 access to its coursework, and students earn 60 credits of combined general education and accounting coursework. Managerial, cost and financial accounting courses equip students with contemporary knowledge of relevant workplace applications.
The curriculum itself is designed according to the AICPA Core Competency framework as well as on soft skills and hands-on experiences. Holders of Champlain's online degree in associate in accounting possess profession-specific competencies that make them productive employees in various accounting roles. Their skill sets include the analysis and assessment of accounting systems; the creation, maintenance, and analysis of accounting records; and the preparation of accounting statements.
---
Herzing University
Herzing's Associate of Science in Accounting program enables its students to earn a relevant associate degree in 20 months, and its online format means scheduling flexibility, too. The 100% accounting online program has a 65-credit curriculum with courses in the fundamentals of accounting, payroll accounting, and taxation. Since accounting is the language of business, students also learn about the fundamentals of business and its relationship with accounting and auditing.
Accounting students not only enjoy the benefits of online education but also thrive with small class sizes and great student support services.
Graduates have several options upon earning an accounting degree. You can take the Fundamental Payroll Certification (FPC) exam, continue with a bachelor's degree, and/or seek immediate employment. The accounting coursework and their college credits can be transferred to Herzing's online bachelor's program. An associate degree in accounting is also valuable as a foundation for becoming a CPA or a CMA.
---
Atlanta Technical College
Atlanta Technical College offers an online Accounting Associate Degree program to prepare students for various accounting careers. The school is part of the Technical College System of Georgia, and they boast a diverse set of offerings, of which the associate degree in accounting is one of its best programs. Ultimately, the school aims to transform the lives of its students, faculty, and staff.
To acquire, retain, and advance in a job, learners need knowledge and skills that are academic, technical, and professional in nature. Fortunately, these are all offered by the program, and after completion, graduates can receive an Associate of Applied Science in Accounting.
Students must acquire academic and technical skills and knowledge that will enable them to gain employment and advance in their careers. The curriculum requires 64 credit hours, and the program's length is five terms.
---
Olney Central College
The online Associate in Applied Science (AAS) in Accounting program at Olney Central College can be finished within two years. After graduation, students become qualified to work or transfer to a four-year university after taking additional courses. This degree program can be completed 100% online.
Some courses to take in this associate in accounting program are business law, business math, and business finance—some elective topics include human resource management, economics, and psychology. Business computer systems and QuickBooks are covered in the coursework.
Four 16-week semesters are required to complete this program. The last semester of a degree program involves an internship for degree candidates. For those who want to take summer courses, the school offers the program for eight weeks. Students enrolled in online courses can access learning resources, student support services, and technical and administrative assistance.
---
Columbus State College
Columbus State College in Ohio offers many online courses and the Accounting Associate Degree program, which prepares students for careers in accounting in businesses, industries, and government.
Public accounting firms are frequently owned and operated by experienced accountants. As well as using personal computers, the program emphasizes manual accounting procedures. Expect to be well-versed in accounting systems, both conventional and modern methods. A degree in accounting with a qualifying examination upon graduation is ideally suited for those wishing to take the Ohio CPA Examination.
Recognized by the ACBSP or Accreditation Council for Business Schools and Programs, the Accounting associate online program demonstrates excellence in business education. For this reason, you won't ever go wrong in selecting this online associate degree. Every online student receives the same personalized attention as a regular class student.
Nevertheless, you can find an accounting-related job after graduation by completing an Accounting Associate of Applied Science. The Higher Learning Commission has accredited Columbus State College.
---
Franklin University
With Franklin University's transfer-friendly Associate of Science in Accounting, you will thoroughly understand financial, managerial, and individual tax principles. Learn accounting concepts and theories, prepare reconciliations, and document tax filings while gaining real-life experience.
The associate of arts in accounting from Franklin can help you gain a deeper understanding of accounting processes and operational decision-making and prepare you for the bachelor's degree in Accounting program, thereby allowing you to advance your career as an accountant. The program requires 64 credit hours for completion, of which courses are combined in both general courses and business majors.
Another good thing about Franklin University is that they allow you to transfer credits, as much as 44, from your previous college. You can obtain an online associate degree in accounting and gain the expertise in financial monitoring, tracking, and reporting to steer your company toward profitability
---
Florida Tech
Florida Tech's Associate of Arts in Accounting integrates accounting principles with liberal arts, ensuring students receive a well-rounded education. This program teaches students how to estimate liabilities and equity values and apply these accounting principles to their daily lives.
Use this online associate degree to leverage your job application in ever-competitive industries. You can start your education with this 100% online accounting degree, regardless of whether you desire an entry-level accounting position or want to begin your career in accounting. The SACS or Southern Association of Colleges & Schools Commission on Colleges has awarded the "accredited" status to Florida Tech.
---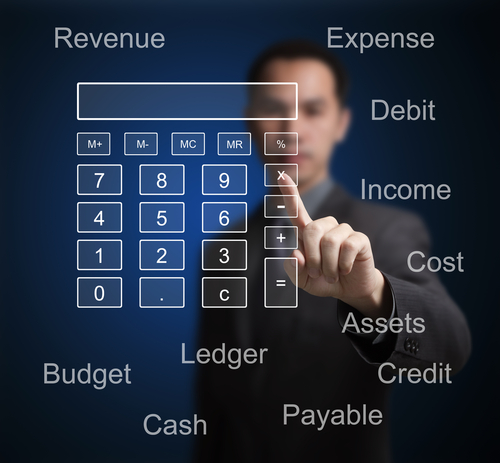 General Program Overview of Online Associate Degree in Accounting
According to the NCES or the National Center for Educational Statistics, there are more than 800 colleges and universities offering associate's in accounting degree programs. Many of these are in online and hybrid formats, too. Many accounting online programs are also offered by dedicated business schools, such as in the case of Liberty University.
Admission Requirements
Prospective students of online associate accounting degree programs must possess either a high school diploma or a GED equivalent to be considered for admission. Most schools also have a minimum GPA requirement in addition to standardized test scores, such as the ACT or SAT. Prerequisite courses, usually in math subjects like college-level algebra and English, may also be required.
Curriculum and Coursework
The typical online associate accounting degree program requires 60 to 72 credits for completion before students are considered for graduation. The coursework is a combination of general education and accounting coursework although the number of credits for each category depends on the specific program.
Students develop specific skills based on the Generally Accepted Accounting Principles (GAAP), an ever-changing framework of the principles, procedures, and practices adopted by accounting professionals. Due to the use of technology in accounting and auditing, students also learn to use contemporary bookkeeping software and data management applications. The fundamentals of business law, such as contracts and obligations, and taxation are also in the curriculum.
Critical thinking, problem-solving, and communication skills are also emphasized in the best online associate accounting degree programs. Indeed, accounting isn't just about the numbers but the ability to gather, organize, analyze and present these numbers in a way that the target audience can use for their own purposes.
Time-to-completion
Most online associate programs have a two-year time-to-completion for full-time students. Part-time students, however, may be allowed to earn the degree in 3 or more years. Check the program's maximum time-to-completion lest you forfeit your college credits.
But there are a few online associate accounting degree programs with an accelerated design, meaning it's possible to earn the degree in 12-18 months. Keep in mind that these accelerated programs tend to be more challenging because of the faster pace of the coursework.
Transferability of Credits
The accredited online associate in accounting degree program allows the transfer of credits earned from both general education and accounting coursework to associate and bachelor's degree programs. But be sure to check if your earned college credits will be accepted by the college or university you're transferring to, and ask about reciprocity agreements.
If you earned 60 credits from an online associate accounting degree program and all credits are allowed for transfer, then you're halfway through your bachelor's degree! The typical undergraduate degree consists of 120 credits with a four-year time-to-completion.
Accessibility and Convenience
The best thing about getting an associate degree in accounting online is its affordable cost! With the student debt crisis, students are understandably concerned about the costs of earning an accounting degree. While the degree of accounting cost varies between colleges and universities, the per-credit cost ranges from $100 to $320. This means an online associate accounting degree can cost between $4,000 and $23,000 in tuition fees alone.
Online students, however, have the benefit of skipping the travel, room and board, and incidental expenses associated with on-campus programs. There's also the fact that community colleges, public universities, and nonprofit universities offer not just more affordable tuition but also financial aid. Even out-of-state students can enjoy in-state tuition in many of these schools, thanks to the online format.
Online programs are also more convenient for working professionals and other non-traditional students who can't attend on-campus programs. The self-study pace, asynchronous classes, and 24/7 access to the learning materials are the primary reasons for their popularity. Indeed, it may well be the easiest way of earning your accounting degree!
Learning Outcomes
Outstanding online accounting associate degree programs are the breeding grounds for the best accounting professionals! Students develop skills aligned with the Generally Accepted Accounting Principles, from their ability to manage accounting records to their ability to interpret balance sheets, income statements, and other financial documents. Their skill sets cover both the traditional and technology-based accounting procedures, such as the use of ledgers and bookkeeping software. Their abilities also include the use of financial management tools and techniques that enable them to make meaningful contributions to their organizations.
As accounting professionals, they are also expected to adopt the profession's values and ethics. The values of fairness, materiality, and completeness are also emphasized in online associate's in accounting programs as much as in bachelor's degree programs.
Accreditation
Your associate in accounting degree will only be acceptable among employers and post-secondary institutions if and when it has a seal of approval – a valid accreditation granted to the college or university. For associate degrees, accreditation from one of six regional accrediting agencies is sufficient. A programmatic accreditation from Accreditation Council for Business Schools and Programs (ACBSP) or the International Assembly for Collegiate Business Education (IACBE) is a bonus.
Types of Associate in Accounting Degrees
Each of these associate's in accounting degrees can be used to start your own successful accounting career! But accounting graduates must also be mindful that not all accounting degrees are equal in terms of employer acceptance. You must then choose an associate in accounting degree that best fits your professional goals.
Associate of Science in Accounting
The AS in Accounting degree programs emphasize math and science courses more than liberal arts courses. These accounting online programs see its accounting students engaging in tax calculations, accounting records management, and financial statement preparation and analysis. The courses also cover fundamentals of accounting principles, practices and procedures under GAAP, as well as completion of electives like computer science. This is the best option if you're planning on earning a bachelor in accounting degree at a future date.
Associate of Arts in Accounting
An AA in Accounting degree has a robust liberal arts foundation, meaning its curriculum has a few more general education classes and electives that customize the program of study. Humanities, social sciences, and foreign languages are emphasized alongside accounting courses including fundamentals of accounting principles, intermediate accounting, and business accounting.
Associate of Applied Science in Accounting
If you're looking for an online accounting associate program that provides a strong background in industry-specific skills, then go for an AAS in Accounting program! The coursework is an excellent online accounting associate program focused on accounting and finance only, with little emphasis on general education. The typical courses include fundamentals of management, income tax accounting, data management and analysis, and business finance.
Not all colleges and universities accept the transfer of credits from an AAS in Accounting degree. The difficulty in transferring credits means that it isn't the right choice if you're planning on earning a bachelor's in accounting degree afterward. But in terms of jobs, it's an excellent choice since it's preferred by employers looking for accounting and auditing clerks.
Associate of Applied Business in Accounting
Pursuing an AAB in Accounting degree is excellent preparation for gainful employment in business accounting units due to its specific focus. Courses include accounting practices and procedures as these apply in business operations with an emphasis on financial and managerial accounting. Advanced bookkeeping, applied business statistics and mathematics, and fundamentals of investments are also covered in these online associate programs.
Associate of Applied Business in Accounting Technology
Graduates of AAB in Accounting Technology programs are well-prepared to work in organizations that use the latest in accounting technology including bookkeeping software and accounting databases. The coursework covers a wide range of business-related courses with applications in retail, healthcare, and manufacturing. These accounting online programs also equip students with a broad understanding of accounting principles and analysis in addition to office and business management technology.
Associate of Applied Science in Business and Accounting
Individuals who want to develop skills that combine business management and accounting should look into online AAS in Business and Accounting programs. Many accounting students enroll in these online associate programs for career advancement, too, such as in expanding their entrepreneurial ventures. Courses include principles of business management and entrepreneurship, human resource management, and computerized accounting.
Career Opportunities for Associate Degree Holders in Accounting
The beauty of pursuing a career in the field of accounting is the abundant range of possibilities, even with an associate degree in accounting. From business administration to government service, there's an entry-level job that will jumpstart your career in the accounting field.
And the job growth projection according to the latest labor statistics is yet another reason to pursue an associate degree in accounting! Employment of accounting and auditing professionals has a 6% projected growth for the 2021-2031 period. Economic growth combined with globalization and the increasingly complex tax and business environment fuels the increasing demand for accounting and auditing professionals.
With an average salary of $47,390/year, payroll specialists are among the highest-paid workers with an associate degree! Their duties include the preparation of payrolls with accurate and complete information about the employees' hourly wages, commissions, and deductions.
With an associate degree, bookkeepers earn a respectable $45,860/year in average salary. Their duties include recording financial transactions, maintaining accounting documents and records, and handling payrolls. Such broad duties mean bookkeepers tend to be generalists.
Earning $44,961/year on average, accounts payable clerks handle financial records related to their organizations' pending payments to suppliers and vendors. Their duties include receiving and processing invoices, tracking payments, and reconciling discrepancies.
On average, an accounts receivable clerk receives a median salary of $44,174/year. Among their duties are processing payments for accounts receivable, performing financial transactions, updating records for payments, as well as reconciling accounting statements and records.
With an average wage of $44,546/year, payroll assistants provide assistance to other professionals like payroll specialists in the preparation of payrolls and the distribution of payments to employees. Their skills include the efficient use of payroll software in their day-to-day duties as well as in communicating with peers and superiors about payroll-related issues.
The median salary for billing specialists is $49,170 and it's worth every penny considering the importance of their duties! These include sorting payments according to categories, managing accounts, reporting discrepancies in payments, as well as dealing with bills and invoices.
These professionals earn $60,825/year in median salary, but auditing clerks with relevant work experience who work in large auditing firms tend to earn more. Their functions include general bookkeeping duties in addition to providing support for accounting and auditing departments, such as following the paper trail and preparing bank reconciliations.
The median salary for accounting assistants or financial clerks is $125,082/year which means that they are able to recoup the cost of their education faster than average! Their accounting functions include performing a wide variety of accounting and administrative tasks like filing reports, processing transactions, and assisting in internal audits.
Yet another set of professionals with a good median wage are account resolution specialists who earn $41,427/year. Among their duties are resolving issues with borrowers, preparing documents for resolutions, and managing account receivables.
Commencing their careers with a solid foundation, these professionals earn a noteworthy median salary of $65,428 annually. This is just the beginning, as their financial trajectory is poised for remarkable growth.
With the invaluable skills they possess in maintaining impeccable accounting records for payments, remittances, and various accounts, they play a pivotal role in the financial stability of organizations. Their expertise becomes increasingly sought-after with experience, opening doors to a plethora of opportunities for career advancement and salary escalations that can well surpass initial expectations. This initial earning is a stepping stone that leads to a promising and lucrative career.
According to the BLS Occupational Outlook Handbook, accountants and auditors earned a median annual wage of $78,000 (May 2022).
---
Frequently Asked Questions
Key Points to Ponder
Accounting graduates can look forward to plenty of job opportunities that pay well and provide great career advancement opportunities.
Online students should strive for a well-rounded education, as well as apply for financial aid to avoid student debt.
---
Check this out: The 5 Best Online Associates in Small Business Degrees