Find Your Perfect School
Premium Schools is an advertising-supported site. Featured or trusted partner programs and all school search, finder, or match results are for schools that compensate us. This compensation does not influence our school rankings, resource guides, or other editorially-independent information published on this site.
Owning a business is something everyone has a dream about. And because of technology, owning one has become increasingly feasible. Whether you plan on owning your small business or working for someone else, having a background in small business degree will help you pave your way up the career ladder.
For some, enrolling in a business degree program is impossible because of their busy schedules and insufficient financial resources. The good news is that universities now offer online associate degree programs in small business or small business management.
With a degree in small business management online, you can take control of your current career while planning your future career.
Quick audio summary:
---
Quick Summarization:
An associate's degree in small business management will help you learn about the ins and outs of running a business and making it your lifetime career. Online courses in small business management programs will equip you with the knowledge and skills you need when building your own small business or applying for jobs in a related field, such as business administration.
Compared to traditional brick-and-mortar business schools, an online associate degree in an online school will help you save more since you're not obliged to travel daily or rent dorms and spend a lot on extracurricular activities.
There are, however, small business degrees that require you to complete capstone projects to prove your professional skills and test your human resource management skills since this, too, will be important once you decide to run your own business.
---
Schools That Made the List! Use these Quick Jumps or start scrolling!
Methodology
Venturing into the small business landscape requires the fundamental knowledge of its operations and the basic skills for running one!
For this reason, it pays to look for excellent degree programs in Small Business that produce the most capable graduates ready for either a bachelor's degree program or a career opportunity.
Here are the standout features in each of the best Online Associates in Small Business Degrees that made it to our top picks:
Offered in a 100% web-based or partially online or hybrid learning format so that students can schedule and attend their classes conveniently,
Features rigorous curricula featuring core and general education courses that promote competence in the Small Business field and prepare students for a bachelor's program,
Enhances each student's interpersonal attributes to function effectively at work, should they grab employment opportunities where they qualify after earning their Associate in Small Business degree,
Maintains Transfer Path agreements with higher education schools that offer a bachelor's program in Small Business,
A Learning Management System that provides an excellent virtual platform for online students with easy coursework, class schedule, and study tool or resource access,
Features online teachers who obtained the expertise and experience that make them exceptionally qualified for the Small Business associate program teaching profession,
Provides financial aid for associate's degree students, particularly those pursuing the Small Business discipline,
Officially recognized by the appropriate accreditation council or councils that establish the best academic standards,
Maintains active memberships with the associations that forward the Small Business discipline and its related careers.
Read our Methodology to get more information about our standard ranking procedures.
---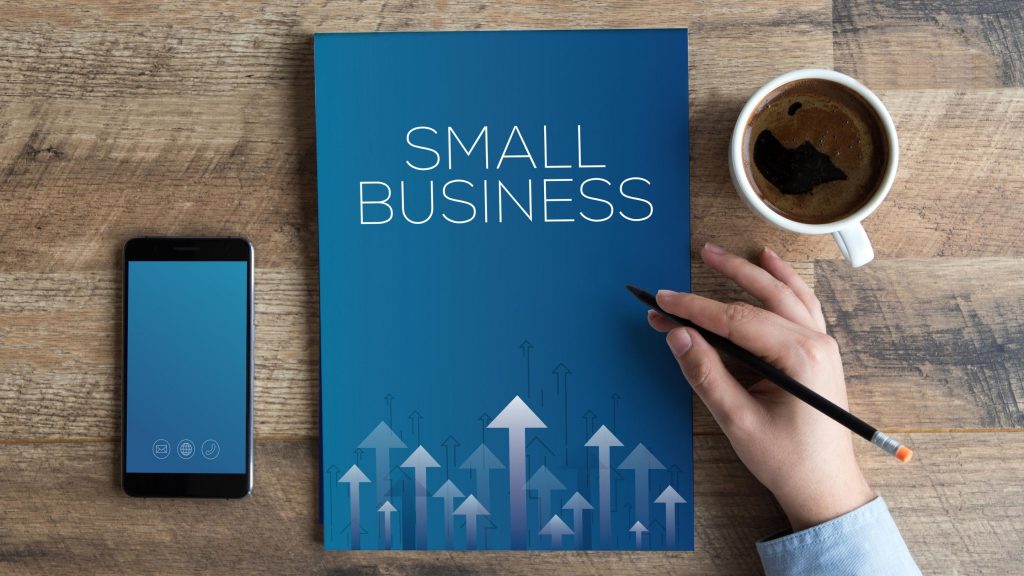 7 Best Online Associates in Small Business Degrees
Fox Valley Technical College

Fox Valley Technical College offers an online Associate of Applied Science in Small Business Entrepreneurship that builds students' entrepreneurial skills, allowing them to think outside the box for ways to make a profit for their future small businesses.
Through this online associate degree, you'll learn how to conduct proper market research, develop effective business plans, and even learn to thrive in an unfamiliar business environment. You'll obtain the needed business education to start your firm.
FVTC's small business management degree includes courses in:
Business Law
Small Business Management
Financial Accounting
If you have previous academic credits in a related field, FVTC offers a generous transfer credit option. Additionally, prospective students with business-related job experience can also be credited for life experience, which will significantly reduce their credit hours.
Upon graduation, you'll be able to come up with unique marketing strategies to help your small business expand.
---
Herkimer State University of New York

The Herkimer State University of New York offers an online Associate of Applied Science in Small Business Management designed for students who want to build their businesses rather than find employment in the field. But while this degree is more focused on teaching students how to create a small business, the technical skills learned throughout the program are transferable and allow them to apply for entry-level positions in the industry, such as in business administration.
This online associate degree in small business management will equip you with the skills you need to understand and solve issues in small business operations, including solid leadership skills.
The curriculum for this online associate degree in business includes topics:
Business Organizations and Management
Business Law
Marketing Research and New Business Development
Human Resource Management
Introduction to Entrepreneurship
Before graduation, students must complete a small business management capstone to show off their skills and competency in running a small business.
Students who complete this business course can create a thorough marketing plan for a good or service in an entrepreneurial setting. There must be a 45-hour off-campus assignment.
---
Borough of Manhattan Community College

Borough of Manhattan Community College offers an online Associate of Applied Science in Small Business/Entrepreneurship that helps students think creatively and effectively to run their businesses in the future.
This online associate degree is perfect for fresh high school grads, working professionals, or people seeking to learn new skills.
Through this online program, you'll learn how to grasp customer behavior and motivation related to contemporary marketing tactics and strategies, including social media campaigns, which means you'll have a consumer-focused education.
Sample courses of this online associate degree in small business include:
Business Management
Managerial Accounting
Project Management
Digital Marketing and Analytics
Consumer Behavior
Online students must complete a capstone project to develop their cultural competency while researching entrepreneurial ecosystems using small firms in their regions. Students work on pertinent, purposeful assignments that cater to their interests to help them become better business professionals.
Upon graduation, you are expected to have obtained a deeper understanding of business management points to help you build an empire in the future.
---
Missouri Valley College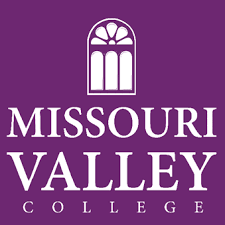 Missouri Valley College's online Associate of Arts in Entrepreneurship and Small Business Management equips students with the modern knowledge and skills they need to become proficient business professionals in the future.
This online small business degree will teach you how to run a small business and prepare for entry-level positions in the field through comprehensive coursework.
MVC's online small business associate degree includes topics:
Introduction to Information Systems
Financial Accounting
Small Business Management
Principles of Marketing
MVC provides several financial aid opportunities for online students through the FAFSA application. Additionally, students who want to pursue a bachelor's degree in business administration program or other related fields can use the credits earned in this associate degree to lessen the time and cost of a four-year university.
---
Northcentral Technical College

Northcentral Technical College offers an online Associate in Small Business Entrepreneurship degree with asynchronous classes best suited for busy working adults. This online small business degree will allow aspiring business owners to master the craft of running a business, create marketing plans, develop small business operational plans, and exhibit leadership and critical thinking skills.
While this degree is focused on molding students to become business owners, the skills and knowledge learned are transferable enough to allow them to work in the industry.
NTC's online small business entrepreneurship degree includes courses in:
Business Law
Introduction To International Business
Accounting
Social Media Campaigns
What makes this degree unique is how it includes international business in its curriculum. This course will allow students to study different business frameworks of foreign countries, allowing them to further understand and think of ways they can create businesses outside the United States.
Students needing financial aid can explore various opportunities by completing the FAFSA application during enrollment.
---
Bucks County Community College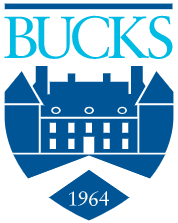 If you're planning to start a small business, Bucks County Community College may be one of the best online learning institutions for you. Bucks Online offers an associate of arts degree in Entrepreneurship and Small Business Management. The program is also suitable for individuals entering a position in small businesses or for those seeking a Bachelor's degree afterward.
The extensive program aims to establish a good foundation for business planning and management while improving your communication and presentation skills. The program also covers business accounting and marketing topics to develop a well-rounded small business owner.
Some of the courses offered in the 63-credit curriculum are:
Business Mathematics
Small Business Management
Digital Marketing
Effective Speaking
Introduction to Information Systems
Another reason to choose Bucks Online is that the classes in this program are asynchronous, so you may work on your coursework at your convenience. Additionally, the college has a 24/7 online library and a help center to help with your online learning journey. You'll be able to access a wide array of academic sources and even talk to a virtual librarian to direct you to the right catalogs.
---
Mitchel Technical Institute

The Mitchel Technical Institute is a great choice if you're looking for an online associate's degree in Business. Particularly, its program in Small Business Management is fit for future small business managers and owners. The program is also perfect for those seeking to continue into another degree like Business Management or Administration.
The 73-credit curriculum is set to provide foundation business knowledge and skills that'll help you in running any type of small business. Some of the program courses include:
Accounting for Business
Supervisory Management
Principle of Marketing
Customer Service
Web Essentials
Mitchell Tech's program comprises online business applications and training to cater to the evolving needs of E-commerce on small businesses. This will surely help you increase business productivity and even create more sales.
The program may be completed in as fast as one year and may be done purely online, which makes it very convenient for working students. For those in need of financial assistance, the institute has various scholarships and aids available.
---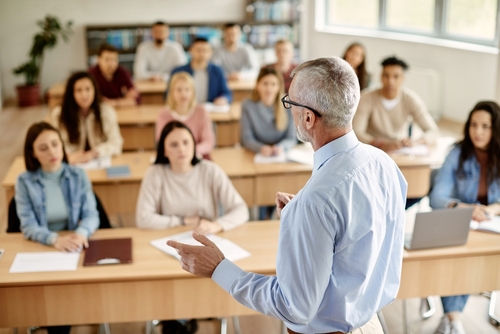 Associate in Small Business Degree Common Courses
Business Law
The American legal system and the fundamentals of contract law are briefly covered in this course. Typical business transactions are discussed, along with how the various contract law concepts apply based on a review of relevant cases.
Business Organization and Management
This course covers the entire organization and nature of a contemporary company, from basic structuring to the division of critical functions into operational departments. The study of management and the decision-making process, funding, operational, and marketing factors use real-world examples to highlight issues in both small and large enterprises.
Human Resources Management
This course aims to familiarize students with the various facets of human resources management through a study of the field. Each student is introduced to the world of the human resources manager.
Sales Principles and Practices
An overview of the administration and process of direct selling is provided in this course. Among the topics covered are analyzing a product, assessing customer needs and purchasing intentions, addressing objections, closing sales, and building a salesperson's personality. Selling proposals need to be organized and presented.
Small Business Management
The scope and trends of a small company in the economy are covered in this course. The topics of general managerial responsibilities, business success and failure determinants, and entrepreneur credentials are covered. To create a practical business plan, case studies, mathematical reasoning, and computer applications are all necessary.
Consumer Behavior
The course was created at the nexus of three scientific disciplines: anthropology, psychology, and economics. It examines the variations in consumers' individual and group decision-making behaviors.
Financial Accounting
The course emphasizes thorough comprehension of the accounting information system, accounting cycle, transaction recording, accounting principles, and financial statement concepts.

Essential Business Skills
Your ability to run a business will be determined by your skills, with your degree as a guide. It takes substantial knowledge and effort to grow your firm into a prosperous enterprise. Typically, most new firms fail because they are run by zealous business owners with degrees but lack the necessary business abilities.
And without skills, a degree and a desire are equivalent to a new automobile without an engine. Although it may seem like you have everything you need, nothing is changing.
Financial Management
Some people think that money is the only key to running a business and making cash flow. This is not true. While money is necessary to launch and maintain a business, poorly handled finances will result in the demise of your company. Most corporations fail because of improper financial handling.
Business owners frequently make the error of using their accounts for their companies. As a result, they cannot distinguish the money as it enters their account. Instead, they use it for their benefit, which would not help the company.
These business owners quickly become careless due to the regular flow of money, which results in poor financial management and misuse of funds.
Of course, you want your firm to make money and support you financially. However, you must also use these resources to expand and maintain your company. Every business owner must therefore grasp financial management to prevent money from being a factor in their company's failure.
Some claim that any business owner who successfully manipulates financial management has effectively controlled most business issues.
Communication Skills
Communicating effectively is a skill everyone should possess to thrive, not just business owners — how you speak matters because it affects the outcome. Communication skills are necessary for business owners while speaking with stakeholders, staff members, clients, and other parties.
Sometimes, the effectiveness of your communication will determine whether a situation will worsen or if you can control it.
You would concur that some companies frequently replace their staff members, and poor communication abilities may be one of the causes. The company owner may speak in an unfriendly manner that bothers the staff. As a result, you would observe that employees leave the company quickly, which could be detrimental to the company.
It is vital to remember that your staff is the ambassadors for the company, and what they say in public will always have an impact. Additionally, customers would not want to support a company that frequently changes its staff since they would assume something is wrong.
Organization Skills
A business owner lacking organizational abilities will inevitably fail since they lack a clear plan and direction. The fact that many firms have aims, visions, and missions should thus not come as a surprise. It is typically the initial phase of any business' organizing process.
Once a company has a mission and vision, the owner establishes a schedule for how operations should proceed. And they have a guide for how to recover if things start to go wrong.
You should have a strategy in place as a business owner to achieve your numerous brand objectives. Setting objectives is one thing, but effectively achieving them is another. Sadly, if you lack strong organizing abilities, you will not be able to accomplish your business goals.
Leadership Skills
Every business owner should possess leadership qualities as well because that will enable them to interact with their staff in a stress-free manner. It would be challenging for a business owner to connect with employees if they lacked leadership qualities since they would view the owner as a given. You're attempting to assign duties and obligations, but nobody is paying attention to you or doing what you say.
Undoubtedly, such a circumstance might be upsetting, and the business owner would feel the effects. But this wouldn't be the case if you were a great leader.
Becoming a good follower is a prerequisite for being a good leader. The best course of action would be for you to be receptive to employee comments and offer any assistance you can. Being a successful leader means being proactive and considering methods to raise employee morale.
You would manage task delegation better if you had strong leadership qualities since you could tell who would carry out a task or obligation more effectively than the other. The objective should be to recognize their advantages and disadvantages and use them appropriately.
Time Management Skills
Objectives are common among humans, and company entrepreneurs are no different. They could be weekly or daily objectives. However, you cannot complete these tasks before the deadline if you lack exceptional time management abilities.
Business owners who are good at managing their time won't constantly complain about the hours of the day. Instead, they will circumvent it and still succeed in their objectives.
As a result, it's possible that they would have a secretary and reminder that informs them of what has to be done and when. It is simpler to manage time and complete work in this manner.
If you wish to improve your time management abilities, discipline is necessary. The ability to manage one's time well will not be present in someone who procrastinates frequently.
Customer Management
Without customers and consumers, your business will not flourish. With this fact, you need to know how to treat customers fairly regardless of their attitude and status quo. Customer management is, therefore crucial for each customer.
Most business owners are eager to attract new clients. Can you, however, retain and grow your clientele? Depending on how a business owner treats a consumer, that person will stay with them forever or switch to a competitor.
Whatever business industry you enter, you'll always encounter rude clients, especially new ones unfamiliar with your establishment. Truth be told, some customers test the "customers are always right" quote. However, regardless of their poor word choices, as a business owner, you should not reciprocate it; instead, you must learn how to handle the situation properly.
Networking
As the brand owner, you have your objectives and vision. But to fulfill your goals, you need to work with people frequently.
The objective should be to broaden your audience so that your network can assist in spreading the word about your company. It is important to remember that successful firms leverage their network.
Problem-Solving Skills
Issues in businesses will arise in various shapes. When business owners lack problem-solving abilities, it becomes difficult to discover answers to these problems. As a result, the business owner in question feels overburdened and might even consider giving up.
It is not surprising that some businesses fail due to a severe economic crisis.
But perhaps a pause is precisely what you need right now. It would be advisable to calm down rather than become anxious so that you may subsequently consider solutions to the problem with clarity. Sometimes, you might be able to solve the problem on your own, or you might want professional assistance.
However, you cannot generate solutions with a clear mind if you lack effective problem-solving techniques.
Emotional Intelligence
A business owner needs a high level of emotional intelligence to succeed and grow their business, even if few people discuss it. Running a business means knowing how to interact with other business owners, and having a high level of emotional intelligence will be evident.
The guiding business principles between two companies are not uncommon to disagree. Naturally, it is always recommended that you work with a company with comparable core beliefs, but that does not always occur. However, if you are emotionally intelligent, you can work with a company that may not share your viewpoints.
Creativity
A business owner needs creativity to operate the company successfully. Of course, one may contend that outsourcing such a task would be simple. A business owner should still have some inventiveness to grow their company.
You will still need to provide direction and input if you choose to contract out your creative job. The creative person you hire, however, is just tasked with bringing your original ideas to life. After all, you are the company's owner and its motivation. As the one who establishes the brand's goal and vision, you are aware of the path you want it to go in.
---
Associate in Small Business Degree Common Career Path
Entrepreneur
An entrepreneur is a professional who decides to start their own company based on a concept they have or a product they have developed. These professionals take on most of the risks and enjoy most of the advantages.
Average Annual Salary: $91,242
---
Small Business Financial Services Manager
After earning your associate degree in small business, you can apply as a financial services manager at small businesses. Your role is to monitor finances and ensure that the enterprise is profitable.
Average Annual Salary: $185,524
---
Small Business Sales Manager
Sales managers guide, coach, and mentor their teams to increase sales. They also create sales targets and goals, develop sales plans, do data analysis, assign sales territory, and build their teams.
Average Annual Salary: $122,138
---
Business Analyst
A business analyst is a person who works with companies to study their systems, services, and products to enhance present operations and come to lucrative judgments. A business analyst evaluates the business model and how it integrates with technology to assist organizations in documenting business processes.
Average Annual Salary: $91,977
---
Human Resources Coordinator
The Human Resource Coordinator supports and streamlines all firm locations' human relations procedures. This position manages employee health and welfare policies.
Average Annual Salary: $48,966
Entrepreneurs and Small Business Owner's Professional Organizations
You should use any resources you can because growing a small business may be a difficult and isolating endeavor. Fortunately, many organizations help small business owners by offering mentoring, education, and company development.
The American Management Association is a pioneer in professional development, improving people's abilities to fuel company success. The association supports the objectives of both individuals and organizations through a wide range of products and services. This includes seminars, webcasts and podcasts, conferences, corporate and government solutions, business publications, and research.
An entrepreneurial network called Collegiate Entrepreneurs' Organization (CEO) has chapters on college campuses all around North America. The goal of the CEO is to educate, assist, and motivate college students to be entrepreneurial and look for opportunities through business formation. CEO offers student entrepreneurs opportunities, events, chapter activities, and conferences to support the launch of their firms.
CEO has a diversified entrepreneurial community and a wide-ranging global network. If a student's school does not have a chapter, they can still join; also, there is a category for alumni members who wish to continue getting advantages from the association.
The International Franchise Association (IFA) is the world's oldest and most prominent organization that represents franchising. The IFA has been working to enhance franchising for more than 55 years by educating franchisors and franchisees on valuable strategies and ethical business practices.
With chapters all around the country, NAWBO is the only organization that charges dues and represents the interests of all female entrepreneurs in all industries. They offer a free newsletter and online community subscription.
To safeguard the right to own, run, and expand a small business, the National Federation of Independent Business works with and on behalf of its members. A variety of small businesses in numerous industries are covered by its state and federal advocacy, business guidance, and membership perks.
Although TiE Global was initially known as The Indus Entrepreneurs, it now accepts anyone from anywhere in the world interested in business. TiE's goal is to promote entrepreneurship on a global scale by providing money, networking opportunities, education, mentoring, and incubation. TiE is committed to the reciprocal cycle of generating wealth and giving back to the community, and its primary goal is to inspire and support the next generation of business leaders.
The USASBE is the world's largest autonomous, professional, academic organization devoted to furthering the field of entrepreneurship. The USASBE is a varied group of professionals with members from universities and colleges, for-profit companies, nonprofit organizations, and the public sector who all commit to encouraging entrepreneurial attitudes and practices. Technology and social entrepreneurship certificates are available.
---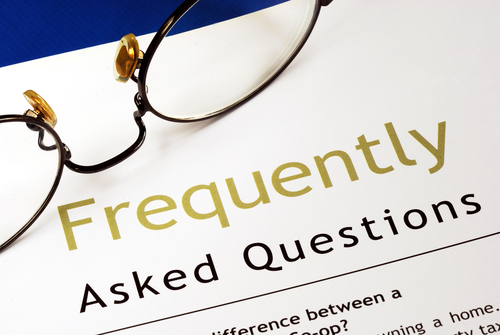 Frequently Asked Questions
What is an Associate in Small Business online degree program?

Students who earn an associate's degree in small business are prepared to run a franchise or small business successfully. Students in the program are taught managerial and entrepreneurial skills, including small business rules and regulations.
How long will it take to complete an online Associate in Small Business?

Although completion times vary, most full-time students require roughly two years to get an associate degree.
Is an associate degree program in Small Business worth it?

Your earning potential can increase if you obtain an associate degree. The Bureau of Labor Statistics reports that, unlike people with less education, associate degree holders had higher median weekly salaries and lower unemployment rates. However, prospective students should compare these advantages to other elements like cost and length of time to complete the program.
What can graduates expect upon earning an Associate in Small Business?

A small business associate degree can assist individuals in starting or growing their enterprises by imparting entrepreneurial skills. Additionally, the degree may prepare them for additional study or professions in business administration.
Is an Associate in Small Business degree different from an Associate in Business degree?

Associate in business programs teaches students business principles and provides general instruction in business administration. In contrast, an associate in a small business program focuses on small business planning, marketing, and management.
Key Points to Ponder
An associate's degree in small business could give you the advantage you require to ensure the success of your business endeavor. Some schools offer instruction on risk management strategies for entrepreneurs. Many also offer courses in management, marketing, and financial topics.
With an associate's degree in small business, graduates may immediately start their careers as entrepreneurs or in related fields, including business administration and management positions.
Graduates seeking to continue their higher education can transfer credits from an associate's program in small business toward a bachelor's degree.
---
Additional Information: