Find Your Perfect School
Premium Schools is an advertising-supported site. Featured or trusted partner programs and all school search, finder, or match results are for schools that compensate us. This compensation does not influence our school rankings, resource guides, or other editorially-independent information published on this site.
Society will always value individuals with online associates in business degrees because of their positive influence! Business professionals have the capacity and opportunity to create, nurture and grow social capital through their business activities. Business also has value in shaping consumer behavior and, thus, influencing society's cultural and moral values.
Quick audio summary:

Check this out, too: Best Online Associates in Small Business Degrees
---
If you're ready to become part of the dynamic world of business, then you should consider earning an associate in business degree today! In time, you will be in the best position to make your mark in business, either as a productive employee, in business management or as a successful business owner.
---
Quick Summarization
Earning a degree in business administration is more convenient, particularly for working professionals and non-traditional students, with online learning. These online associate degree programs in business provide quality education in business management principles and practices that enable them to enter the business world with respected credentials.
Prospective students only need a high school diploma to be considered for admission. Online students are also eligible for a wide range of financial aid options resulting in quality yet affordable higher education. After earning your degree in business administration, you're qualified for diverse entry-level jobs in multiple industries, from business organizations to nonprofits.
---
Methodology
Business degrees at the associate's level provide students with a clear advantage. Apart from the usual college education academic path of pursuing a bachelor's, associate's degree graduates have the option of finding (and successfully landing) entry-level work of diverse types within the business sector.
In choosing the right online associates in business online degrees to earn, a few yet important factors must be considered. We took into account these program features in picking each of the best options for you:
Delivers 100% online or partially online Associate in Business degree program that allows students to freely schedule their classes and pace their learning on their terms,
Features a Business curriculum that introduces the core foundations of the discipline spanning its numerous facets, enabling students to determine the possible concentration or specialization should they proceed with attending a bachelor's program or pursuing specific job positions,
Transfer path agreements with academic institutions for an easy path to a bachelor's program,
Runs on a Learning Management System and platform that promote a favorable student experience,
Offers online support and study resources that students can easily access,
Offers financial assistance options,
Employs seasoned online professors with Business expertise and experience,
Officially recognized by accrediting agencies, demonstrating adherence to academic standards.
Please visit our Methodology page for an in-depth look at our selection process.
Be Your Own Boss with a Business Degree
Who says that the best ticket to a big business career is an advanced degree? With an Associate in Business degree, you have a solid foundation for building a business career without spending four years in college and drowning in overwhelming debt!
We recommend enrolling in community colleges and four-year universities that offer online associate business administration degree programs. Not only is financial aid available for online students, but there are plenty of excellent student support services that contribute to academic success.
With an associate in business degree, you will get into the workforce sooner than with a bachelor's degree. You will build your marketable business skills, including human resource management, and learn personal finance with your degree in business administration online.
You can also transfer credits from your associate's degree to a bachelor's degree program, thus, opening up more opportunities with higher education.
14 Best Online Associate in Business Degree Programs
Liberty University
The 100% online Associate of Arts in Business program offered by Liberty University prepares students for successful careers in business administration. Students complete 60 credit hours of introductory online courses in business, including managerial accounting, business law, human resources management, and international business.
Learners also develop key skills in higher faculty thinking, including critical thinking, analytical thinking, and problem-solving. Liberty's business degree program provides a Christian-centric education that enables students to put their faith into action in real-world situations.
The online associate program can be completed in 1.5 years of full-time study, on average, with its eight-week courses. Students in the ACBSP-accredited associate in business program may also transfer credits from prior coursework, up to 45 credits.
Liberty's associate in business online degree program offers military benefits and other forms of financial aid, too. Applicants must submit a high school diploma for consideration. International students are accepted, thus, allowing them to earn a US college degree from their home countries.
There's also an online associate in the criminal justice program. The university is accredited by the Southern Association of Colleges and Schools Commission on Colleges.
---
DeVry University
The online Associate in Business program at DeVry University prepares students for productive careers in the business world. Students are taught the numerous aspects of business operations and acquire essential skills for the modern workplace.
Learners can earn the associate in business degree in as little as one year and four months, even faster in case of transferred credits from prior coursework. The curriculum covers financial accounting, managerial accounting, human resources management, and management principles.
Fundamental skills in managing a business, such as communication and problem-solving skills, are also emphasized in the associate degree program.
Students must complete 30 credit hours of the online associate degree in business coursework before choosing a specialization. The choices include Retail Management, Healthcare Business, General Business, and Budgeting and Forecasting.
No matter your choice, you're assured of a well-respected degree in business administration!
---
Ashland University
Offered by the Dauch College of Business and Economics, the online Associate of Arts Degree in General Studies Business Concentration program is accredited by the Accreditation Council for Business Schools and Programs (ACBSP). Many students with an associate degree in business see it as an excellent stepping stone toward a bachelor's degree in business administration.
Unique to the business program is the compulsory personal asset management course designed to instill good money management habits among students. The online associate degree also features business-centric courses in financial and managerial accounting, information technology, international business, and management concepts.
Check out its online associate in criminal justice program!
---
Washtenaw Community College
WCC offers a unique 100% online associate degree in business that can be completed in just 17 months! Students complete 60 credits in the Accelerated Associate in Business program. Due to its fast-paced coursework, students must be driven and determined aside from being high achievers.
The associate degree program is specifically intended for students with relevant work experience. WCC has a generous transfer credits policy that can further shorten the time to completion. Students in the associate business administration tackle courses in accounting, management, and business law and communications.
Students are guaranteed exceptional student support services in pursuing a degree in business administration. These include dedicated success coaches, financial aid, and transfer support services.
---
National University
With online four-week classes, NU's Associate of Science in Business program enables students to maintain a good work-life balance. Students complete a course at a time, and classes start every month. Applications are accepted on a rolling basis, meaning you can start working on your associate degree in business at your convenience.
The business online program consists of courses in general business, business management, economics, accounting, and marketing in preparation for operations in business organizations.
Students learn more than just the fundamentals of business management; they also become prepared for a possible transfer to a bachelor of business administration program. General education courses include Internet literacy and introductory business math.
WCC offers financial aid to online students, including active military service personnel and their dependents.
---
Pierce College
Students in the online Associate in Business program at Pierce College learn the key skills to become effective entrepreneurs, managers, and leaders in diverse industries. The associate degree in business program attracts working professionals because of its generous policies on transfer credits, open admission, and quality education.
Completing the two-year degree program results in a business administration degree with immediate employment prospects and transferred credits toward a degree in business administration. Central Washington University, Evergreen State College, and Western Governors University accept the associate degree for transfer purposes.
The applied science program (AAS in Applied Business) program consists of courses in College Success, general education courses, and specific skill courses.
Students also undergo an internship and choose from three specializations – human resource management, project management, and entrepreneurship.
---
Santa Monica College
Students tackle general education courses plus 24 units of business-centric courses in SMC's online Associate in Science in Business program. The broad range of courses covers accounting, strategic leadership, marketing, financial markets, and global trade. Students not only earn a well-respected associate degree in business but also prepare for entry-level managerial positions.
SMC also offers several areas of study that students can choose as their concentration. These areas are Marketing, Insurance, Business Management, General Business, Entrepreneurship Finance, and Global Trade and Logistics. Students also have the option of pursuing two or more concentrations via a strategic choice in electives.
SMC is known as among the best community colleges in California, with an excellent transfer record to California State University and guaranteed admission to Arizona State University.
Financial aid is offered to online students, too.
---
Blinn College
Blinn offers an online Associate of Science in Business program where students complete 60 credits. The associate degree in business program prepares students for transfer into bachelor's degree programs in accounting, finance, and human resources management, among other areas of study.
Students tackle general education classes in math and science, social sciences, and humanities, as well as financial accounting, managerial accounting, and business principles. Marketable skills, including critical thinking, communication, and collaboration skills, are also developed in their pursuit of the associate degree in business administration.
---
National Park College
The hybrid Associate of Science in Business program offered by National Park College consists of both on-campus and online courses. Students earn a degree in business administration by completing 62 credit hours, of which 24 credit hours are in business core courses. Principles of accounting, business-related law, business statistics, economics, and information systems are among the courses.
Graduates of the associate degree in business program can transfer credits to one of several prestigious four-year institutions, including the University of Arkansas, Henderson State University, and Arkansas Tech University.
Gaining both hard and soft skills is of utmost priority among students in preparation for challenging yet rewarding jobs in business and other industries.
---
Columbia Southern University
Learn the basics of business and leadership through Columbia Southern University's associate's program in Business. This 60-credit degree will prepare you to run your own business by equipping you with the necessary business knowledge and exposing you to practical business concepts.
Since managing finances are integral in the field of business, the online program includes courses like accounting, math, and economics. You'll also learn how to effectively lead a team by taking up topics in communication and ethics.
Notably, CSU offers various online learning options to accommodate your schedule. The LifePace Learning format gives you the flexibility you need since you may enroll on any given day of the year. Plus, you won't have a set schedule for your courses, so you may finish them at your own pace.
Additionally, CSU students taking up the associate's program may be able to enjoy military and veteran benefits, as well as scholarships and learning partner discounts. The program also accepts transfer credits so no course taken up previously goes to waste.
---
University of Arkansas Grantham
The University of Arkansas Grantham is one of the best online institutions to enroll in for business courses. Its associate degree in Business Administration and Management has proven to be a good backbone for future business owners and business executives.
Through UA Grantham's 60-credit curriculum, you'll be able to build a good foundation in business and hone relevant skills in the industry. Aside from providing theoretical knowledge through key concepts, you'll also be exposed to practical business functions and problem-solving.
Students may be able to enjoy a new laptop upon enrollment without spending extra. Aside from the program's affordability, the university offers monthly start dates, perfect for those looking for flexibility. For returning students, transfer up to 75% of your credits to finish your associate's degree in no time.
---
Saint Leo University
Prepare yourself for the business world through Saint Leo University's Business Administration Associate's degree. Get the right training through the university's 60-credit curriculum. You'll cover the basics of business while tackling different world business issues and ethical practices in the workplace.
Cover relevant courses, including business management, financial accounting, and marketing. You'll also be able to take up Business Law, which will take your business knowledge to greater advantage. After completing the program, you may go for entry-level business positions or continue your education through a 4-year degree.
The online program promises a holistic approach to providing quality education. Aside from having excellent online professors, Saint Leo offers flexible study hours and one-on-one coaching. You may also join different forums and pitch research projects, all in the comfort of your home.
---
Belhaven University
Belhaven University offers an associate of arts in Business that will provide relevant business knowledge needed to advance in your career or academics. Aside from imparting business concepts, what makes Belhaven stand out is that you'll learn different ethical values and skills needed to succeed in the world of business.
The 62-credit program covers different facets of business and general education. Cover courses in communication and mathematics like Business Communication and Quantitative Reasoning. For business courses, take up hours in Management, Marketing, and Strategic Learning.
Additionally, you'll also take up classes involving Biblical studies to expose you to a Christian worldview. This program has small class sizes and is taken fully online, so you may attend your classes and do schoolwork at home or the office. Best of all, Belhaven offers affordable tuition rates and a variety of scholarships and financial aid.
---
American Intercontinental University
Build a strong background in marketing and business accounting through the American Intercontinental University's online associate of arts in Business Administration program. The program offers comprehensive courses to produce a well-rounded graduate that's ready to take on the business world.
Improve your communication and business writing skills through the program's courses like English Composition and Interpersonal Communication. Take various business courses such as Professional Business Development, Principles of Accounting, and Legal and Ethical Environment of Business. You'll also learn basic computer and system skills that are vital in running business operations and systems.
AIU offers an Intellipath learning technology wherein you'll be able to skip topics that you already know. This gives you more time to concentrate on learning concepts that are new to you. You're sure to get the right fundamentals and outstanding instruction since the university is accredited by the ACBSP or Accreditation Council of Business Schools and Programs.
---
Associate in Business Online Program Overview
Every online associate degree in business program has its merits, but we can't help but compare them! In choosing the abovementioned programs, we judged them based on the following aspects.
Accreditation Status
National or regional accreditation are of crucial importance in the general acceptability of associate degree programs in the eyes of educational institutions, industries, and employers. Accreditation assures students of the postsecondary institutions' adherence to the standards of academic quality, research and development, and professional practice. Federal financial aid is also only granted to accredited institutions.
Among the regional accrediting agencies are the Southern Association of Colleges and Schools Commission, New England Association of Schools and Colleges, and Higher Learning Commission. Programmatic accreditation for business programs is granted by ACBSP and AACSB.
Coverage of Coursework
While most associate degree programs have a two-year completion rate, there's a certain level of flexibility allowed. Students may complete an associate program in more or less time, depending on their course load for the term (part-time or full-time), the number of credits transferred, and the program of study. Accelerated programs have shorter time-to-completion but with more intensive, fast-paced coursework.
Most associate degree programs in business administration require the completion of 60 credit hours consisting of general education classes and core courses. Business administration-related courses include financial and managerial accounting, management theories, and organizational management. Key skills learned include critical thinking, communication, and analytical thinking, which are vital in the fast-changing business world.
Level of Difficulty
Earning an associate's degree in Business online isn't as easy as it sounds! While online education means greater convenience, particularly in asynchronous formats, students are expected to keep up with the rigorous academic standards.
Like on-campus programs, quizzes and examinations, weekly assignments, and class discussions, including recitations, are common aspects of online programs. Students must devote a few hours every week to these academic activities to meet their desired time to completion.
Learning Outcomes
Graduates of business administration associate degree programs possess the following essential knowledge and skills for successful careers.
Communicate the key principles and practices of business, including management, accounting, and business-related law;
Apply management theories in the diverse aspects of business to achieve the goals and objectives of their organizations;
Use critical thinking in the identification of issues, examination of information, and creation of solutions to business issues;
Integrate their knowledge, skills and values learned from diverse disciplines in their workplaces;
Possess effective written and oral communication skills that will encourage better human relations and promote organizational goals;
Demonstrate professional competence in the use of business software solutions;
Adopt ethical business principles and practices;
Work well with teams while also exhibiting leadership skills
Graduates are also well-prepared in the intellectual sense for the rigors of higher education, including bachelor's and master's degrees. Their associate in business degree is the first step toward bigger and better things in their future!
Types of Specializations
Many associate degrees in business administration programs offer specializations or concentrations that allow students to gain specialist skills early on. But if you're not prepared for specialization, there's no pressure since there are also merits in being a generalist!
Finance Specialization
If you're into financial markets, then the Finance specialization is an excellent choice! With a balance between business administration courses and finance-centric classes, you will be well-prepared for careers in finance within a business environment.
Marketing Specialization
Selling products and services is a challenging job but it can be made easier with a marketing-centric degree in business! Students learn about effective marketing strategies, market research, and other key marketing management practices. The specialist skills include sales forecasting, pricing and promotion, and product and brand management.
Human Resources Management Specialization
Nearly every organization will benefit from a human resource management specialist because human capital is still the best asset! Coursework covers the different aspects of human asset management, from hiring, training, and retention to conflict resolution.
Technology Management Specialization
This specialization was previously part of general business administration courses. But with the advancement of business technologies, the need for a distinct specialization in technology management became more apparent. Students learn a mix of management concepts and practices and applied science in technologies used in business.
Sustainability Management Specialization
Many top-level business schools recognize the importance of sustainability in diverse organizations, from business-oriented companies to your choice of a nonprofit institution. The Sustainability Management specialization is their answer, and many business administration students are enrolled in it. Sustainable growth and development are at the heart of the specialization, covering economic and environmental sustainability.
Cost of Attendance
Among the best things about earning an associate degree in business is its affordable cost! This is especially true in community colleges, where affordable tuition becomes even more affordable with financial aid. Most students earn their associate degrees virtually or for free!
Some colleges and universities even offer free laptops and other benefits for online students. These freebies decrease the total cost of attendance and increase the student experience, thus, encouraging more students to enroll in online business associate programs.
---
Diversity of Career Prospects
According to the Occupational Outlook Handbook, the projected job growth for occupations in business and financial operations is 7% (2021-2031). This means 715,100 new jobs fueled by a growing national economy, globalization, and advancements in business technologies.
Individuals with a business administration associate degree have higher chances of landing these well-paying jobs due to their higher education. These occupations have higher median wages than all occupations – $76,570 versus $45,760 (May 2021).
Here are a few examples of the well-paying jobs that you can get with an associate degree in business, a great start to the achievement of your career goals.
Office Management Assistants ($44,000/year)
The -4% projected job growth for administrative services and facilities managers translates to fewer job openings annually between 2021 and 2031. Nevertheless, these lower-level management positions, often full-time, are integral to business organizations and involve working closely with office management assistants to ensure the effective and efficient daily operations of the office, which suggests a certain level of job security.
Administrative Assistants ($39,680/year)
Among the sought-after entry-level positions for those with an associate degree in business are administrative assistants, whose duties range from answering phones and scheduling meetings to writing communications and organizing files. However, this occupation is projected to see an 8% decline in new job openings annually, indicating a more competitive market for aspiring administrative assistants.
Retail Sales Associates ($30,500/year)
If you're into retail management, your associate degree in business will open doors of opportunities for retail sales associate jobs. Greeting customers, assisting in their buying decisions, and providing relevant information about promotions are among the main duties. Communication skills combined with a persuasive personality can translate to success in an occupation with projected job growth of 594,400 new openings per year.
Customer Service Representatives ($36,920/year)
The projected job growth for customer service representatives is at 389,400 new openings every year in diverse industries, including call centers. An associate degree in business will make you stand out from the rest of the competition with a high school education. Patience combined with good communication skills is a must in this job.
Sales Support Specialists ($57,910/year)
These professionals also work in retail management, and many have an associate degree in business as their entry-level credentials. Being goal-oriented is essential in sales-related tasks, such as cold calling and following up on warm leads.
---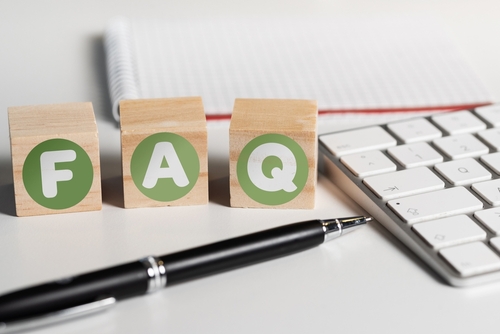 Frequently Asked Questions
What skills can you develop with an Associate degree in Business?
Your business skills will be better than ever, and these include functional knowledge of the various aspects of business operations. Skills related to financial, cost and managerial accounting; microeconomics and macroeconomics; business law, including taxation; and management theories and practices are guaranteed.
Business knowledge and skills are crucial to your success whether you become an employee or an employer/entrepreneur after graduation.
Beyond technical skills, your success will also hinge on your transferable skills! Remember that business isn't just about money but also about maintaining human capital and managing risks. You should also develop critical thinking and problem-solving skills, which will enable quick thinking.
Should you earn an Associate degree before establishing your business?
Not necessarily, since many successful entrepreneurs don't have an associate's or a bachelor's degree, but it doesn't also mean that you shouldn't consider getting into a business administration program!
If you're in an industry with a complicated, technical and technology-heavy nature, your decision to earn a business administration associate degree will stand you in good stead.
You will learn effective and efficient strategies in business operations, keep up with the educated workforce, and be updated about industry trends. You will also learn essential skills like effective personal finance.
What if you're already a working business professional?
You will still benefit from formal business education for career advancement purposes! Even with extensive work experience, many business organizations still seek higher education among their managers.
The value of the knowledge learned from formal training in the applied science of business technologies cannot be overemphasized either.
Is an Associate degree in Business too generalist?
No, it isn't! But there's also no shame in being a generalist because business organizations need professionals with a broad understanding of every business process. You will also find that an associate degree in business has versatile applications allowing smoother transitions between jobs.
But won't stackable certificates do just as well?
An associate degree in business has an immediate and long-term value that certificates aren't usually able to match.
Is it possible to transfer my credits from an Associate's degree to a Bachelor's degree?
While this may vary per institution, most universities accept the transfer of course credits covered through an associate's degree. The number of credits may range from 30% to 70% of the courses in the program. Credit transfers within the same school may be fast and easy.
Be sure to read the school's instructions for a smooth transfer. However, credit transfer to outside universities may have more requirements and be subject to their internal assessment and approval.
How do I save on my Associate's degree?
Taking up degree programs may be costly. Thankfully, a lot of academic institutions offer different ways for you to save on your finances. Schools commonly offer financial aid and scholarships at varying degrees. If ever you qualify for the scholarship, some offer full tuition assistance while others offer to pay a portion of the tuition.
If you're in the military or previously rendered service in the force, military and veteran scholarships are often available. Transferring your credits is also a great way to save on tuition. This works by avoiding taking up courses you've already taken up before. This saves you precious time and money!
In Conclusion
Earning an associate's degree online in business is a ticket to success in the business industry, providing various entry-level positions.
The high demand for business professionals is fueled by pervasive factors at the national and international levels, from globalization to post-pandemic economic growth.
You'll learn foundational business concepts, financial management, marketing courses, how to solve business problems, intellectual property, human resources, international business, business communication, and much more.
Career opportunities include human resource management, retail management, organizational leadership, project management, and much more.
Online associate degrees in business provide asynchronous and synchronous formats to choose from, making it a flexible program option for your needs. Then feel free to transfer credit to a bachelor's program to expand your knowledge. If you are interested in career advancement, earn a business management degree at the bachelor's level!
---
Before you go, check out: