Find Your Perfect School
Premium Schools is an advertising-supported site. Featured or trusted partner programs and all school search, finder, or match results are for schools that compensate us. This compensation does not influence our school rankings, resource guides, or other editorially-independent information published on this site.
If you're seeking an associate degree that will allow you to be creative and have fun while still earning a living, a kitchen and bath design associate degree might be for you.
Cabinetry, kitchen appliances, fixtures, and electrical and plumbing solutions are all competence areas in the industry. Designers collaborate with architects and builders on material specifications and floor, lighting, and construction plans.
---
Quick Summarization:
Kitchen and bath design may be your true calling if you have a knack for decorating, design, and color. However, online availability of kitchen and bath design associate programs is rare, with most possibilities consisting of traditional education programs augmented by online courses. However, prospective students have various options, including schools that focus solely on kitchen and bath design and interior design programs that use these ideas as part of a more extensive design curriculum.
Quick audio summary:
---

Methodology
Kitchen and Bath Designers are sought-after professionals as the trends in functional and attractive homes and commercial establishments continue to rise! With an associate degree, you become acquainted with the fundamentals of the job and be qualified for one, or proceed with a bachelor's degree to boost your credentials!
If you're looking for a top-quality Associate in Kitchen and Bath Design online degree programs and schools, look for the hallmarks of excellence! The online programs on this list are our top picks, owing to these features:
100% web-based or hybrid classes to provide students the opportunity to earn the Associate in Kitchen and Bath Design degree conveniently,
Online courses that blend theory and practical learning, featuring up-to-date Kitchen and Bath Design information and occupation or industry trends, to produce students that are ready for the bachelor's level of education or qualified for entry-level work,
Transfer Agreements with other institutions to ensure the smooth transition of graduates from an associate to a bachelor's program,
Online professors who exhibit competence and experience in Kitchen and Bath Design and relevant industries,
A highly effective Learning Management System or distance learning platform that allows students to access their coursework and study resources virtually,
Financial aid programs for Associate of Kitchen and Bath degree students,
Official accreditation from educational agencies and affiliation with industry organizations.
Check our Methodology page for details on our ranking process.
---
The 3 Best Online Associates in Kitchen and Bath Design Degrees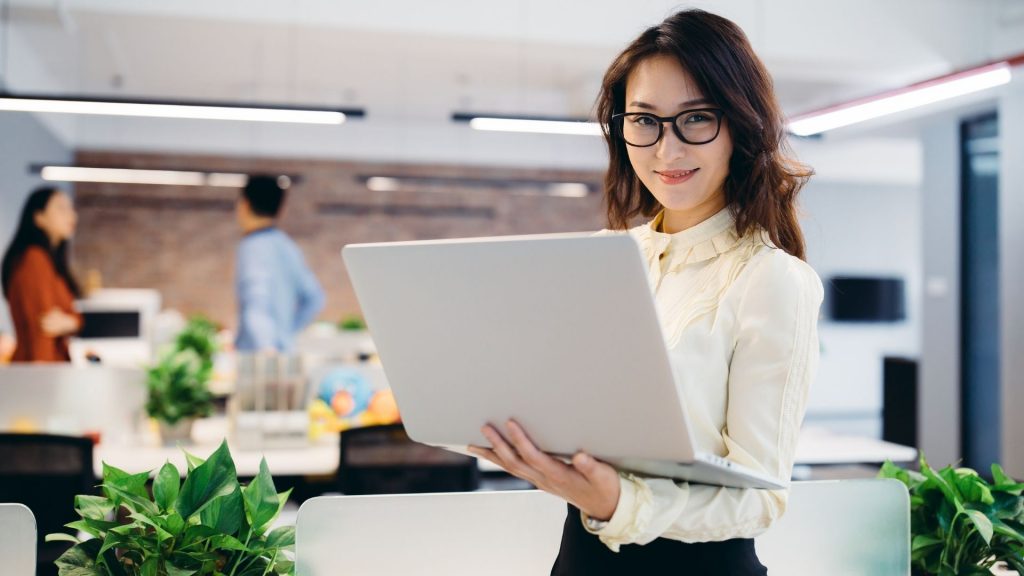 Century College

Century College is one of the very few community colleges to offer an Associate Degree in Kitchen and Bath Design online. The degree is not only accredited by the National Kitchen & Bath Association (NKBA), but it is also the founding college of NKBA. Furthermore, this program is abundant in financial aid, including grants, loans, and college work-study.
The program allows students to attend class online or during the daytime, whichever fits their schedule. Course content includes:
Kitchen and bath design fundamentals,
Customized consultation & presentation,
Construction and mechanical systems,
Computer-aided drafting,
Materials and estimation,
Universal design and theme application,
Lighting, and
Business practices for the kitchen and bath industry.
---
Anne Arundel Community College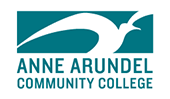 Ann Arundel Community College provides a traditional brick-and-mortar Associate of Applied Science in Architecture and Interior Design program. The interior design program follows the NKBA guidelines with all its interior design courses. After completing the associate degree, you can transfer to any bachelor's degree program related to architecture and interior design.
AACC's online programs in architecture and interior design satisfy the minimum credit requirements for NCIDQ (National Council for Interior Design Qualification) certification and ASID (American Society of Interior Designers) allied or professional membership. To be qualified, students study courses, such as:
Illustration
Finishes
Color and lighting
Textiles
Furniture for both home and commercial design and construction.
Design analysis
Presentation
CAD (computer-aided design)
BIM (building information modeling)
---
Penn Foster

Penn Foster offers an Online Associate in Interior Design Degree with the fastest admissions process, fully accredited by the NKBA. Students can choose between a regular associate degree program (12 months) or an accelerated degree program (7 months). Aside from this, Penn Foster also offers an accredited high school diploma online through Penn Foster High School, which is considered a rare offering.
You'll master the foundational skills and design knowledge to take the following steps toward a career in the kitchen and bath industry while attending the approved Interior Design Associate Degree courses. Your online Interior Design courses contain the following:
Color Theory
Drawing for Interiors
Residential Design
Commercial Design
Interior Furnishings
---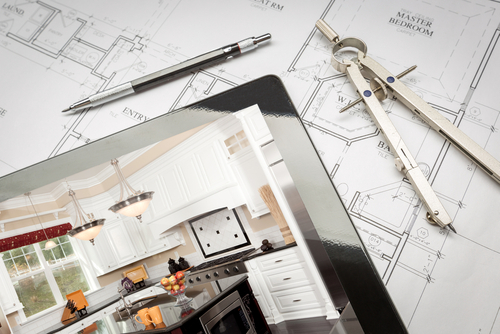 What You'll Learn in the Kitchen and Bath Design Degree Program
A kitchen and bath design program will begin with a solid art foundation. You will learn the fundamentals of drawing, painting, color theory, and interior spaces. You'll learn about some of today's most cutting-edge designers while studying 2-D and 3-D design.
You'll then move on to the more advanced programs that will help you become a certified kitchen and bath designer. You'll learn how to design spaces using computer applications like AutoCAD. You'll learn about lighting, building systems, and the building codes that must be followed.
Students also study running or managing a kitchen and bath design firm. You'll take classes to learn how to run your own business. You'll learn how to engage with clients, bid on tasks, price your services, and keep expenses under control if the project is awarded.
This is unquestionably a hands-on degree that many people like.
Careers in Kitchen and Bath Design Associate Degree
The majority of certified kitchen and bath designers are self-employed. They make their work schedules, pace themselves, and set the direction of their career. Owning a business is difficult, but it is also highly gratifying and enjoyable.
According to the Bureau of Labor Statistics, interior designers generally earn a median annual salary of $61,590 and have about 3,700 job openings.
Kitchen and Bath Design Certificate
The National Kitchen and Bath Association (NKBA) accredits degree programs in kitchen and bath design specialties at educational institutions. Students will become eligible candidates for certified kitchen and bath designers if they enroll in an institution with an Associate Kitchen & Bath Designer (AKBD) accreditation.
To take the exam and become certified, designers who did not attend an NKBA-accredited program must have two years of professional experience and complete 30 hours of authorized training.
Designers with at least seven years of experience and 60 hours of authorized study are eligible to take the NKBA certification examinations for kitchen and bath design. Every Certified Master Kitchen and Bath Designer is expected to be an NKBA-certified designer with at least 17 years of experience and 100 academic hours completed in an authorized curriculum.
Kitchen and Bath Professional Skills
Creativity
The vast majority of kitchen designers have one thing in common: a passion for art and creativity!
Creativity fuels their passion for interior design, and since the kitchen is one of the most challenging rooms to design, it necessitates a lot of imagination. To put it simply, a beautiful vision is required to create a beautiful kitchen and bath.
Spatial Awareness
As an interior designer, you will receive information about your client's visions and goals. You should appropriately interpret this brief to incorporate the client's lifestyle into the project. To do this, you need to have spatial awareness.
Technical skills
A kitchen designer also has some technical skills to use design tools and understand how to read architectural designs. You'll collaborate with other specialists, such as architects, lighting designers, and constructors, to bring your idea to life.
As a result, you must be able to express your intentions to them in a way that they can comprehend as you collaborate to bring your ideas to life. You want to accurately explain your idea so that your technical partners can grasp it.
Project management
Kitchen and bath projects require a lot of collaboration. Therefore, you'll need to be a skilled project manager. You'll need to communicate with suppliers to source materials and hardware, architects to lay out the kitchen's structure, and contractors to complete the project.
Knowing how to work with light
You should also be familiar with lighting design and the various types of lighting available for various kitchen styles. A dazzling chandelier is unlikely to work in a rustic farm-style kitchen, while job lighting is required in specific areas.
Being a reliable communicator
Whatever career you pursue, being a good communicator will always come in handy. To receive a complete brief that allows you to express your tastes perfectly, you must be able to interact with the people for whom you are designing.
Personality, openness, warmth, friendliness, and professionalism are all required. You don't want to have a miscommunication with the client whose kitchen you're designing because mistakes might be pricey.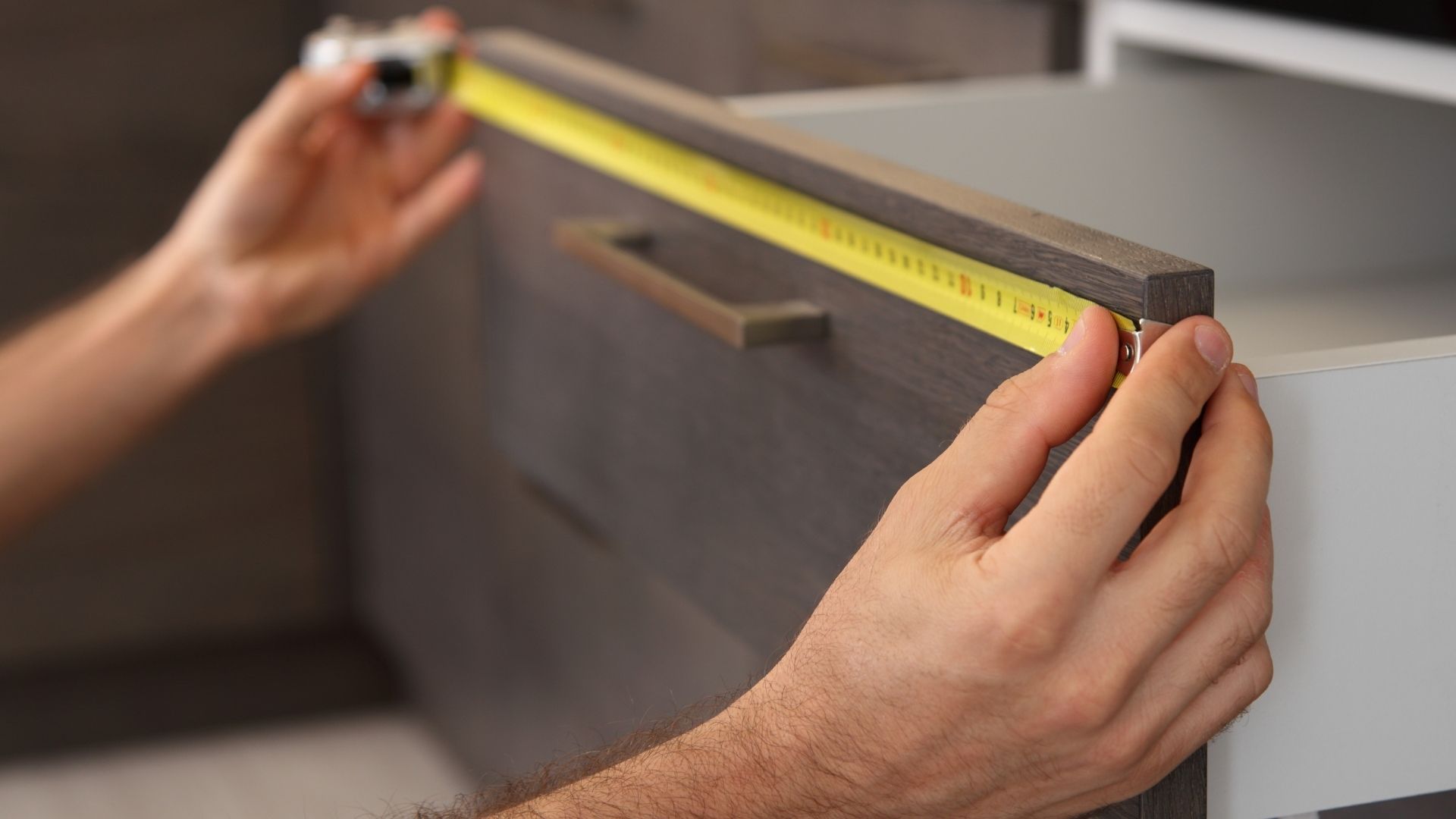 ---
Frequently Asked Questions
What are the program requirements for online kitchen and bath associate degrees?

Most online kitchen and bath design programs are available through colleges, technical schools, or professional associations. To be admitted into an online associate program, you must have a high school diploma and a good understanding of technology and computer skills. Industry experience is also beneficial.
What are the advantages of being certified?

NKBA accreditation can help you stand out in the market, leading to additional chances and potentially higher compensation. According to the NKBA, qualified designers can earn up to 10% more revenue than non-certified designers.
How long does it usually take for experts like kitchen and bath designers to design a space?

For a conventional 100 to 250-square-foot kitchen, completing a blueprint takes around 10 to 20 hours of effort, but the fees can quickly rise for more intricate designs or larger rooms.
Key Takeaways
Courses in kitchen and bath design teach aesthetic and technical abilities, such as computer-aided drafting and construction concepts. The National Kitchen and Bath Association offers accreditation at numerous levels.
You'll need to learn how to network and communicate with individuals, clients, and others in the business to make a good living in the kitchen and bath design industry. Getting your name out there will be the most challenging aspect, but you may find yourself working more than you can manage once you do.
---
Additional Related Articles: