Find Your Perfect School
www.premiumschools.org is an advertising-supported site. Featured or trusted partner programs and all school search, finder, or match results are for schools that compensate us. This compensation does not influence our school rankings, resource guides, or other editorially-independent information published on this site.
Who says that artists have to fit the stereotypical starving artist mold? There are many routes toward becoming a successful artist whose high earnings will put the stereotype into oblivion in the contemporary world.
You can bring in good money by being another type of artist aside from being a painter or sculptor, the occupations that immediately come to mind when we think of artists are plentiful, such as web developer and designer, interior designer, or fashion designer. 

METHODOLOGY
We believe that affordability isn't the be-all and end-all for aspiring professional artists looking into online art and design programs.
We also considered the school's overall reputation and its faculty's credibility and competence, student support services, and facilities, both online and offline. In particular, we considered these factors for selecting the best online Art Schools that don't break the bank:
100% online or hybrid classes on an asynchronous or synchronous arrangement,
Curricula that highlight the most up-to-date theories, tools, or applications in the field of Art,
Availability of concentrations or specialized expertise, enabling students to focus on their field of interest and practice,
Excellent alumni program featuring constant connection with graduate students,
Robust online learning platform to ensure the highest degree of learning experience through online class assistance through technical and support, career services, and advisory or consulting departments,
Good reputation among students and alumni,
Accredited by the National Association of Schools of Art and Design (NASAD), the standard accrediting body for art and design degree programs. The colleges and programs all received regional accreditation from these agencies:

The Higher Learning Commission (HLC)
Middle States Commission of Higher Education (MSCHE)
Northwest Commission on Colleges and Universities (NWCCU)
New England Commission on Higher Education (NECHE)
WASC Senior College and University Commission (WSCUC)
Southern Association of Colleges & Schools Commission on Colleges (SACSCOC)

Tuition and fee structures that combine affordable tuition with financial aid programs.
Questions about our selection guidelines? Please visit our Methodology page.
15 Cheapest Online Art Schools
University of Florida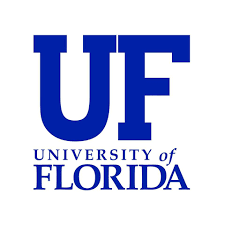 The BA in Digital Arts and Sciences or BADAS at the University of Florida emphasizes the marriage between arts, communication, and technology!
Students enjoy the immersive education that allows them to be part of the developing digital industry with courses ranging from production and animation to game design and programming. Indeed, students are encouraged to look beyond the traditional media and into the exciting digital world in creating their portfolios. 
Thanks to a solid background in digital arts and sciences, graduates establish their successful careers in the communications, technology, and entertainment sectors. Their classes were heavy on hands-on project completion and team collaboration, which prepared them for contemporary work settings.
Freshman and lower-division transfer applicants must complete general education requirements and submit a portfolio before starting upper-division coursework in the fall semester. Coursework includes:
Wearable and Mobile App Development,
Advanced Digital Animation Techniques,
and Writing for Interactive Media.
Students are also graded based on their academic performance and creative output. 
UF also offers an online Master of Arts in Art Education program, a 36-credit curriculum that combines theory in art education and hands-on studio experiences. Students must submit a research-based capstone project for graduation as well as comply with university requirements.
Tuition and Financial Assistance:
Online students pay $129.18 per credit hour. This includes the online tuition ($111.92) for Florida residents, set at 75% of the standard in-state tuition, $5.25 financial aid fee, $5.25 technology fee, and $6.76 Capital Improvement fee per credit hour.
The university considers online students as eligible for the wide range of institutional, state, and federal aid administered by its Office for Student Financial Affairs. There are also several privately-funded scholarships. 
Campus Location: Gainesville, FL
Accreditation:
Graduation Requirements:
Students must earn 120 credits to be considered for graduation and complete all major, college, and university requirements.
Did you know?
In 2021, Section 1009.26 of the Florida Statutes was amended by the Florida Legislature, creating the Grandparent Waiver. Undergraduate students enrolled for the 2022-2023 academic year, and with grandparents living in Florida are eligible for a tuition and fee waiver for out-of-state costs up to 110% of total degree hours.
LEARN MORE ABOUT UF Online's BADAS program.
University of Montana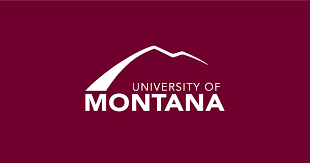 Offered by the College of the Arts and Media, the BA in Arts degree provides students with skill sets in various media from applied arts to visual arts.
Students explore the art world's diversity in courses like painting, printmaking, web production, and design, a multidisciplinary approach that enables them to jump from one topic to another with relative ease. 
Students can also aim for an art education licensure! This can be achieved by taking classes at the Phyllis J. Washington College of Education and the School of Visual and Media Arts.
According to the State of Montana's Teaching Certification in Art K-12 rules, an art teacher must have either a BA/BFA in Art Education or an MA in Curriculum and Instruction, among other prerequisites. 
UM is known for its excellent education standards combined with affordable tuition. No wonder then that students flock to its art and design program, particularly as its degrees can result in better job opportunities due to its great reputation.
Tuition and Financial Assistance:
Tuition and other school fees are generally based on whether you are a Montana resident or not. For students who are enrolled in online classes (called Distance Only), the cost of attendance is determined by their enrollment status each semester.
Generally, there are 4 enrollment statuses: 1-5 credits, 6-8 credits, 9-11 credits, and 12 or more credits. It is assumed that upon admission, undergraduates are enrolled in 12 or more credits, while graduate students are in 9-11 credits per semester.
For the summer semester of 2022, tuition for students with 1-5 credits will cost between $334 and $1,446. For 6-8 credits, it will cost $1,724 to $2,280; $2,558- $3,114 for 9-11 credits, and $3,392-$3,833 for 12-21 credits. These figures are for Montana residents only.
For the non-residents, tuition are as follows: $828 to $3,196 for those with 105 credits; $4,688 to $6,232 for 6-8 credits; $7,004 to $8,548 for 9-11 credits, and $9,320- $9,761 for 12-21 credits.
Since UM is a public university, students are eligible for state and federal aid, including scholarships, grants, and work-study schemes. External scholarships are also accepted in reducing the cost of education in the online program.
Campus Location: Missoula, Montana
Accreditation:
Graduation Requirements:
Students have to complete the degree requirements, including 57 credits and a minimum cumulative GPA of 3, to be considered for graduation.
LEARN MORE ABOUT UMOnline's BA in Arts program.
Did you know?
Students who wish to enroll in online courses have reduced tuition and college fees. Requirements to forward an immunization form prior to enrollment are also waived. However, be reminded that distance students are not eligible for the University of Montana Health Insurance, ASUM Services, Curry Health Center Services, access to Campus Recreation Services, and discounted tickets for sports events. They are also not allowed to live in campus housing, nor are they qualified to take on-campus courses.
Southern New Hampshire University Online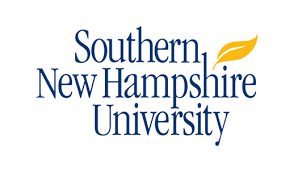 SNHU Online offers several art and design programs so you may find the best one for your unique needs here! The BA in Digital Photography program allows students to transfer as many as 90 credits to the 100% online program. Students learn modern photography skills, art principles and practices, and essential business skills to stand them in good stead.
The BA in Game Art and Development program prepares its students for the high-pressure game and simulation sector. Students also create their portfolio of front-end assets that employers look for in applicants. The coursework includes the use of 2D and 3D software also used by professional game and simulation professionals.
The BS in Game Programming and Development program provides its students with the tools and training to master programming languages, such as Java, C#, and C++, and create games using Unreal Engine. Other valuable skills learned are 3D modeling and Adobe Creative Suite operation.
SNHU Online's BA in Graphic Design and Media Arts offers students two concentrations: Web Design and 3D Modeling & Animation. Students learn under the guidance of accomplished instructors on advanced topics like Adobe Creative Suite.
All these programs don't have standardized test scores and application fee requirements for admission. But students must complete general education requirements and earn credit through the Pathways to Math Success assessments.
Tuition and Financial Assistance:
SNHU's per credit fee is $320 per hour, which translates to $960 per course or $9,600 for 30 credits per year. Military personnel and spouses of active military service members avail of the 30% tuition discount. Meaning, they only pay $225 per credit hour, $670 per course, or $6,750 for the annual cost for 30 credits. Non-degree seeking, course work only is at $320 per credit hour or $960 per course.
Financial aid is also available based on merit, need, and even artistic ability.
Campus Location: Manchester, New Hampshire
Accreditation: NECHE
Graduation Requirements:
Students must comply with the degree and university requirements, including earning 120 credits.
Did you know?
It only takes a few days to get a decision of an online class application after you submit all the necessary materials. that are also SNHU admission counselors that will help you go through the whole process of online application.
LEARN MORE ABOUT SNHU Online's BA in Arts Programs.
Liberty University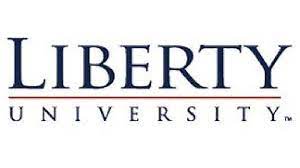 Liberty University is an outstanding university that offers a wide range of online degree programs, including the BFA in Studio and Digital Arts with a concentration in Graphic Design. Students enrolled in it are typically planning to pursue a career in textile design, illustration, and packaging design, among the well-paying jobs in art and design.
Students learn to create images using digital technology, vector images for several media, and fully integrated campaigns. Other lessons include graphic design to achieve desired results, the development of brands and identity systems, and software for art purposes.
The coursework includes advanced typography, publication design, and interactive publication, in which experienced instructors teach real-world accomplishments.  
The university also has a world-class 100% online Master of Fine Arts (MFA) in Graphic Design program, a 60-credit, two-year program with eight-week courses. Students can request for transfer of credits for up to 50% of the degree's total. The start date is on March 22, 2021.
Tuition and Financial Assistance:
LU is a non-profit institution, and, thus, its online programs are known for their affordable rates. The full-time rate per hour for undergraduate programs is $390 and $455 for part-time students. It's $565 per hour for the undergraduate programs for full-time and $615 for part-time students.
For Liberty's Online Program Fees, the application/reapplication fee is $50 (non-refundable), $249 per semester for the technology fee, $125 for late financial check-in fee, $50 for payment plan participation, $100 for portfolio assessment fee, and $100 (for degrees) and $50 (for certificates) for degree completion application fee.
The university has also implemented a tuition freeze for the past six-plus years too. Students can look into scholarships, grants, and flexible payment plans for more cost reduction measures.
Campus Location: Lynchburg, Virginia
Accreditation: SACSCOC
Graduation Requirements:
Students must meet these requirements for graduation:
Earn 120 credit hours
2.0 overall GPA
30 hours of upper-level courses with a minimum of C grade
Complete an internship
Did you know?
Liberty Online has kept its tuition and costs very low being a nonprofit university. Thus, thru their grants, loans, low tuition costs, and various scholarships, reaching your education goals minus the hefty price tag is indeed possible.
LEARN MORE ABOUT LU's BFA programs.
Academy of Art University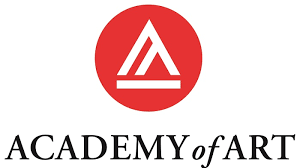 AAU is a dedicated art and design school that offers several bachelor's and master's degree programs for artistically inclined students. The online degrees have the same academic rigor and requirements as their on-campus counterparts but offer greater convenience and flexibility. Students choose between full-time and part-time coursework.
The associate, BFA, and master's (MA and MFA) degree programs are in the following concentrations:
Advertising
Animation and Visual Effects
Fashion
Game Development
Interior Architecture and Design
Graphic Design
The BFA programs are available in 7.5-week and 15-week formats, which means more flexibility for online students. There are also two modes of delivery – virtual on-site and traditional online that students must consider when choosing a program, such as a student support services, how-to library tutorials, online academic and music libraries, and career guidance.
These programs are designed for comprehensive education in contemporary web design and other new forms of media. These are also led by accomplished instructors known for their significant contributions to the state's academe and art industry. Students benefit from the curriculum's focus on user experience, visual design and design strategies, transferable workplace skills.
Tuition and Financial Assistance:
The undergraduate tuition for domestic students is $1,041 per unit; there are three units per class. International students will pay $1,091 per unit, with 3 units per class. Students should look into federal and state aid, alternative loans, and federal loan and work-study plans to enjoy affordable tuition.
Spring 2022 Academic Year Estimate cost of attendance is $29,005. This will cover the $50 registration fee, $95 enrollment fee, $30 student activity fee, $1,500 average per semester as course fees, $563 for materials and supplies, and $24, 624 for tuition fee (with 24 units/4 classes per semester).
Campus Location: San Francisco, California
Accreditation: WSCUC
Graduation Requirements:
AAU has university and program requirements that students must meet for graduation purposes.
Did you know?
Academy of Art University has been successfully offering accredited online art and design degree programs for nearly twenty years. Being a pioneer in online learning, their online programs are designed to give students the same quality education that the on-campus students receive. The school offers more than 120 undergraduate and graduate degrees offered 100% online.
LEARN MORE ABOUT AAU's arts programs.
Northwestern State University of Louisiana

NSU's low-residency MA in Art program has several concentrations, including photography, design, and new media. Keep in mind that these are low-residency programs meaning that most classes are conducted online, but students must participate in either two on-campus, three-week summer sessions or a single semester during their first year.
This is a 33-credit hour graduate program with a minimum of 27 credit hours spent in online learning. The online classes are in the spring and fall semesters.
The coursework encourages students to explore various media, from traditional painting and drawing to contemporary crafts, commercial art, and ceramics. Students also learn about art history and modern art, which provide students with a context of their work. 
Application requirements include an artist's statement, a letter of intent, and a portfolio.
Tuition and Financial Assistance:
For graduate students, the tuition is $475 per credit hour for the first nine credit hours and then $100 per credit hour on the subsequent hours; terms and conditions apply. Undergraduate tuition is $375 per credit hour up to 12 hours, then $100 per credit hour thereafter. All these rates are per semester.
Additional professional and/or course fees may be assessed as applicable. Online and on-campus students pay the same tuition rate regardless of their residency status. Internet-only enrollees also do not pay any out-of-state fees. 
NSU is a military-friendly school with a special tuition rate of $192 per credit hour for military personnel and their dependents; the rate applies to activity, retirees, and reservists. Military tuition assistance programs, such as MyCAA, Post-9/11, and Montgomery GI Bill, are also recognized.
Campus Location: Natchitoches, Louisiana
Accreditation:
Graduation Requirements:
Besides completing the requirements of 33 credit hours, students must also pass a comprehensive exam and mount a thesis exhibition.
Did you know?
NSU is part of the Louisiana Transfer Degree Program. Meaning, it is easier to transfer your associate degree credits into one of the many online bachelor's degree program of the school.
LEARN MORE ABOUT NSUL's MA in Art program.
Rocky Mountain College of Art and Design
RMCAD is a well-known college dedicated to promoting arts and design among young people and aspiring artists of any age. Such is its success that it has produced several successful artists – indeed, role models that are worthy of emulation among its current students and graduates!
The BFA in Animation program merges students' artistry and storytelling abilities with modern technology, resulting in lifeless forms coming to life and speaking. Students choose from either 2D Animation or 3D Animation concentrations, both of which have 123 credit hours and last for 168 weeks.
The BFA in Art Education program is popular because of its versatility – it's the kind of degree that opens numerous career opportunities. Students are also special people because they are trained to guide other artists, which deserves recognition and respect. Around 125 credit hours must be earned in the program, which also offers three concentrations: Animation, Illustration, and Graphic Design.
Other BFA programs include:
Graphic Design
Illustration with concentrations in Concept Art, Children's Book, and Sequential Art
Interior Design (Sustainable Design concentration)
Photography
RMCAD prides itself on the 12:1 student-to-faculty ratio for its online classes.
Tuition and Financial Assistance:
Undergraduate online programs are at $602 per credit hour, while graduate programs are $631 per credit hour. There is a one-time application processing fee of $50, and $1010 program fees for online classes.
For financial assistance, you can complete your FAFSA for state and federal aid. You can also discuss with the financial aid office about possible work-study openings, private grants, or scholarships.
Campus Location: Lakewood, Colorado
Accreditation:
Graduation Requirements:
Students are required to meet the credit hours requirement and submit a portfolio before they can be considered for graduation.
Did you know?
Starting in the spring of 2022, RMCAD is reopening its on-campus classes to those who are interested in face-to-face classes. However, students still have the option to choose which learning modalities they want—online or on-campus. Online classes are still traditional online classes where every student are given specific deadlines, minus setting specific meeting days and times. On-campus learning, on the other hand, will be the usual in-person learning.
LEARN MORE ABOUT RMCAD's BFA degree programs.
Northern Illinois University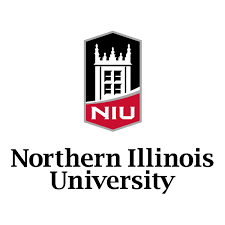 NIU's Master of Science in Art Education prepares future art educators to become the best at what they do, including promoting art literacy and awareness in the present and future generations. Students benefit from the well-respected faculty, research-based curricula, convenient delivery method, and supportive community. Plus, the university's campus makes it easy for students to enjoy their summer studio intensive.
The online and on-campus programs also have the same excellent quality, and there's no distinction made on all students' diplomas. NIU also provides student support services that make online education at par with on-campus classes.
The program welcomes K-12 teachers, community art leaders, and museum educators who want to expand their knowledge and credentials. Students learn to prepare better lesson plans, use new media and technology, and gather support for their art advocacies in their communities.
Applicants must possess a relevant bachelor's degree and a teaching certification in art and design and submit a writing sample. Take note that the admissions process is fairly competitive, so applicants are well-advised to put their best work forward.
Students receive extensive support, including access to extensive library resources and multidisciplinary performances, expert faculty, and frequent interactions with established scholars and artists.
Tuition and Financial Assistance:
Undergraduate online programs run between $458.84 and $504.84 per credit hour, while graduate programs are from $470-$869.11. NIU offers several financial aids. Their Student Financial Advising Services can walk you through various financial topics, and help you explore your options with an NIU education.
Campus Location: DeKalb, Illinois
Accreditation: HLC
Graduation Requirements:
The program requires the completion of the compulsory number of credits.
Did you know?
NIU online has no out-of-state tuition. This means all students pay the same cost per credit hour as an Illinois resident—whether you live in the US or not. Financial aids and scholarships are also available—the same opportunities as an on-campus student.
LEARN MORE ABOUT NIU's MS in Art Education program.
Eastern Illinois University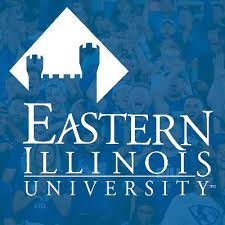 EIU's MA in Art Education program combines online classes and studio experiences that enhance certified art teachers' personal and professional development. This is designed for completion in two years, and students must attend a one-week on-campus session during the summer.
In turn, their newfound knowledge and skills can be applied in their classrooms and communities to strengthen society's appreciation for the arts. But its completion doesn't result in teacher licensure, which applicants must consider when considering the program. Benefits of enrollment include convenient scheduling, the opportunity to work with the best instructors, and affordable tuition, which will pave the way toward a more successful career.
Candidates must submit three letters of recommendation and proof of teaching experience in art education for at least two years, among other graduate school eligibility requirements. Being prepared for the rigorous curriculum is also recommended since it can make or break your stay in the program.
Tuition and Financial Assistance:
The tuition and fee for off-campus online programs for 2022-2023 are as follows: for undergraduate programs, the cost per credit hour is $412. This includes $322.05 for tuition, $80 for fees, and $9.95 for textbook rentals.
For graduate programs, the estimated cost per credit hour is $416.81 and includes $326.86 for tuition, $80 for fees, and $9.95 for textbook rentals.
Campus Location: Charleston, Illinois
Accreditation:
Graduation Requirements:
Candidates for graduation must complete 32 credit hours, meet the course requirements, complete a master's thesis and pass an oral comprehensive exam on the topic discussed in the thesis.
Did you know?
Tuition rates for international students who are enrolled in any of their online courses are the same as on-campus courses.
LEARN MORE ABOUT EIU's MA in Art Education program.
Western Michigan University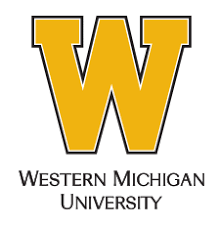 The MA in Art Education program at WMA is characterized by exceptional faculty, plenty of opportunities for cross-disciplinary collaborations, and great student support services. Indeed, students and alumni say that being in the program has developed their knowledge and skills as art educators and encouraged them to be more curious, critical, and creative.
This is a program specifically designed for certified art teachers in particular and K-12 educators in general. Graduates have successful careers as teachers, museum educators, and community advocates in art-centric organizations. Students enjoy the emphasis on action research, personal development, and pedagogy underlined by a strong advocacy and leadership ethic.
Students enjoy 100% online delivery, so it's possible to maintain a job while studying for a graduate degree. The target completion time is three years. This program offers neither teacher certification nor art education endorsements.
Candidates must submit letters of recommendation, a written personal statement, and official transcripts. Resume, graduate test scores, and previously written work aren't required.
Tuition and Financial Assistance:
For Spring 2022, the tuition fee for students who earned 55 units or fewer at WMU is $555.58 per credit hour (1-11 semester credits), and $6,667 (flat rate, for 12-15 semester credits). An additional $555.58 per credit hour is required for those with more than 15-semester credits. Those who earned 56 or more credits pay $609.50 per credit hour for 1-11 semester credits and a $7,314.00 flat rate for 12-15 semester credits (plus $609.50 per credit hour over 15). These figures are for the residents only.
As for the non-residents, those who have earned 55 units or fewer at WMU will pay $694.48 per credit hour (1-11 semester credits), $8,333.75 (flat rate for 12-15 semester credits, plus $694.48 per credit hour over 15). Those who have earned 57 or more credits will pay $761.88 per credit hour (1-11 semester credits), or $9,142.50 (flat rate for 12-15 semester credits, plus $761.88 per credit hour over 15)
Since WMU is a public research university, its students are eligible for financial, state, and institutional aid and external scholarships.
Campus Location: Kalamazoo, Michigan
Accreditation: HLC
Graduation Requirements:
Candidates for graduation must complete four semesters of coursework with six credits each and two semesters dedicated to the thesis at three credits each.
Did you know?
For the academic and fiscal years 2021-22, WMU no longer separately assesses enrollment fees for undergraduate students. Online programs are also not included in the University's flat-rate tuition model since enrollment patterns and market conditions are particular to online degrees.
LEARN MORE ABOUT WMich's MA in Art Education program.
Stephen F. Austin State University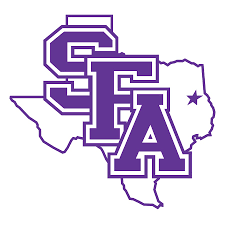 SFA's MA in Art Education program is a low-residency program suitable for working professionals who want to maintain a teaching job while pursuing a graduate degree. Students explore contemporary principles and practices in art education, learn leadership skills essential for a successful career in and out of the classroom, and strengthen their creativity. But take note that program completion doesn't lead to a teaching license in the K-12 curriculum.
Students start the program with an on-campus stint during the first summer session in June, when they can become a close-knit body. Online classes follow this for the rest of the fall and spring terms, with the in-residence coursework conducted the following summer term. Professors and students remain in contact via emails, chats, and other digital platforms to ensure success for every party concerned.
This isn't a K-12 teaching licensure program, and it doesn't provide art endorsements either. Individuals interested in teacher certification should enroll in the Post Baccalaureate Initial Certification (PBIC) program.
Candidates must submit a letter of intent, three completed Recommendation for Admission forms, and at least a 2.5 overall GPA.
Tuition and Financial Assistance:
The cost of attendance at Stephen F. Austin State University online depends on your residency status. Texas residents pay less than those coming from out of state. For students taking 12 or more credit hours per spring or fall semester, tuition fees are as follows: $10,600 for Texas residents, $11,500 for border-state residents, and $22,870 for non-residents.
For those who are worried about not affording SFA, there are many types of financial aid available to SFA students. There are scholarships, grants, work-study programs, or loans, among others.
Campus Location: Nacogdoches, Texas
Accreditation: SACSCOC
Graduation Requirements:
Candidates for graduation must earn at least 30 credit hours, an on-campus art exhibition during a summer session, and a publication-worthy article in the second fall semester. Completion must be made within six years of admission.
Did you know?
Students who are presently classified as non-Texas residents can be reclassified as local residents. You just need to complete the Core Residency Questionnaire to help determine your residency status for tuition purposes.
LEARN MORE ABOUT SFA's MA in Art Education program.
Bowling Green State University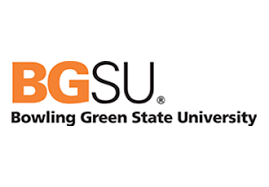 The low-residency online MA in Art Education program at BGSU provides its students with updated knowledge and skills in visual arts education and visual arts and the ability to set trends. Art educators enroll in the program to boost their academic credibility and creative ability, both of which are key to career advancement.
The coursework includes innovative curriculum development, pedagogy, and studio art practices, of which 70% are conducted online. Students can request a transfer of credits of up to nine credits from BGSU's School of Art and other accredited institutions. Graduates can earn continuing education credits, pursue doctoral studies, work in art-related jobs, or become influencers in the art community.
Tuition and Financial Assistance:
Undergraduate instructional fee for those with 12-18 credit hours is $4,639.20 per semester, plus $200 per credit hour for above 18. For fewer than 12 credit hours, tuition is $386.60 per credit hour. Non-residents undergraduate program students pay $8,633.40 per semester for 12-18 credit hours, plus $200 for every succeeding hour. Non-residents taking less than 12 credit hours pay $719.45 per credit hour. Students are encouraged to apply for FAFSA and other forms of financial aid.
Campus Location: Bowling Green, Ohio
Accreditation:
Graduation Requirements:
A total of 30 credit hours must be earned as well as compliance with university requirements for graduation.
Did you know?
BGSU is proud of the Falcon Tuition Guarantee, a program that allows you to know from the start how much the cost of your education will be. The tuition rate will remain the same from your first year to graduation. Because BGSU understands how big of an investment a college education is, they introduced this program to help keep costs down and still get the best quality education.
LEARN MORE ABOUT BGSU's MA in Art Education.
Lindenwood University

Lindenwood's BA in Art and Design program is characterized by a well-rounded curriculum, accomplished faculty, and ample student support services for online students. The interdisciplinary curriculum means students learn valuable knowledge and skills in a wide spectrum of topics, from art history to web design, photography, and video production. The result is graduates with a competitive edge in the workplace, thanks to their diverse skillset.
Students can also enroll in the BA in Art History and Visual Culture program, a great choice for individuals who want a robust understanding of visual culture and art history in the context of cultures.
Lindenwood allows the transfer of credits and the opportunity to complete a bachelor's degree program in just 30 credit hours if the credits are taken in the university's system. A completed online application and official transcripts are among the admission requirements; a letter of intent and résumé may be required in certain cases.
Tuition and Financial Assistance:
Full-time undergraduate semester tuition is $9,270 per semester (12-18 credit hours). The overload fee (for those who wish to take more than 18 units in a term) is $475 per credit hour. FAFSA and military discounts, as well as scholarships, are available for eligible students.
Campus Location: Saint Charles, Missouri
Accreditation: HLC
Graduation Requirements:
Candidates must earn 120 credit hours and complete a capstone project and an internship period.
Did you know?
Lindenwood University online is ranked No. 17 on Niche.com's list of Best Value Colleges in Missouri. The school strives to give online students the best and most affordable education without spending so much on other expenses usually involved in going in an on-campus program.
LEARN MORE ABOUT LU's BA in Art programs.
Cogswell University of Silicon Valley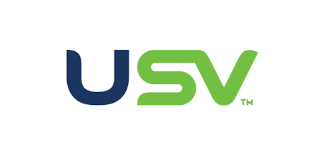 The BA in Digital Art and Animation program attracts students with a passion for visual effects, animation, and videogame design. The coursework was designed with real-life production demands in mind, thanks to the university's connections' significant inputs.
Students learn a valuable skill set that makes them well-prepared for digital arts and animation jobs, whether in the teaching industry or the corporate world. There are several areas of concentration to choose from – 3D Modeling, 3D Animation, Entertainment Design, and Technical Art.
The BA in Game Design Art program is among Princeton Review's Top 24 Schools for Game Design for good reasons. Students are equipped with the skillset for a competitive edge in the videogame industry. This is the creative side of game development, whereas the BS in Game Design Engineering is the technical side.
Tuition and Financial Assistance:
For the undergraduate programs, the fee is $12,990 per term. Tuition per credit is $866, and the campus fee per term is $500. For graduate programs, the fee is $4,491 per term. Tuition per credit is $499, and the technology fee per term is $50. Federal and state aid, scholarships, and grants are available.
Campus Location: San Jose, California
Accreditation: WSCUC
Graduation Requirements:
Candidates must complete the degree program requirements, meet the unit and course requirements with at least a 2.0 cumulative GPA, and complete the program within 150% of its published length.
Did you know?
USV offers the USV Tuition Lock program that guarantees the same tuition rate the moment your start school until graduation, provided you take at least 12 credits per trimester and maintain continuous enrollment.
LEARN MORE ABOUT Cogswell's BA in Digital Art & Animation program.
Upper Iowa University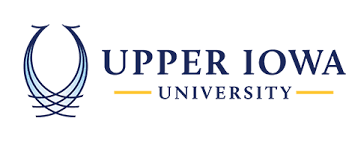 UIU's online BA in Arts programs are popular because of the exceptional student support services, quality of instruction, and convenient online delivery. Students have year-round access to the courses because of the 8-week classes in the fall and spring semesters and the accelerated 6-week summer session. The university allows up to 90 credits for transfer and allows students to take up to two courses.
The areas of emphasis are:
Art Education for K-12 licensure
Pre-professional Architecture as a prerequisite for a master's degree program in architecture
Pre-professional Art Therapy for entry into a master's degree in art therapy
Pre-professional Studio Arts that enable students to pursue a master's degree in arts or fine arts
Tuition and Financial Assistance:
The online program and self-paced degree program undergraduate tuition are $498 per credit hour, while the self-paced program is $330 per credit hour. For active-duty military students, the self-paced degree program is $250 per credit hour, the same as the undergraduate online program.
There are several financial aids as well. just go over the Free Application for Federal Student Aid (FAFSA) to know your options.
Campus Location: Fayette, Iowa
Accreditation: HLC
Graduation Requirements:
Compliance with degree program requirements is a must, along with general graduation requirements
Did you know?
UIU has very competitive rates designed to match different institutional scholarships, financial assistance programs, and grants through the Department of Education.
LEARN MORE ABOUT UIU's BA in Arts programs.
---
Frequently Asked Questions
How do I become an artist?
The best way towards becoming a successful artist is to earn a bachelor's degree in art and design, perhaps even get a post-graduate degree! But it can be expensive to get an art and design degree because of the hefty tuition and fees and the incidental expenses that come with pursuing it. Think about the equipment, materials, and supplies necessary to produce art– whether video games, paintings, sculptures, or haute couture.
Are there affordable degree options?
Fortunately, plenty of online art schools offer affordable tuition combined with several financial aid types, including scholarships, grants, and work-study schemes. Many of these schools even make it possible for students to showcase their artworks and earn from them, a way of expanding their portfolios and establishing their reputation as well. Such income-generating opportunities further decrease the cost of art education.
What can I do with a degree in Art?
Well, an art and design degree from a reputable school will open doors of opportunities toward a wide range of career paths! While there are niche fields that require specialized knowledge and skills, such as website design and development, many successful art careers can be established with the creative and technical skills learned in another field.
This is because all art and design programs provide their students with formal and intensive instruction on the design principles and practices applied across all media. Students also gain basic mastery of visual analytical skills, artistic techniques, and color theory that can be applied to fields other than the formal training they gained or outside of conventional art. Courses also include art history and movements, which are essential in appreciating art and design in society.
For example, a bachelor's degree in a digital imaging program can be used in a photography career. Art and creative directors in advertising agencies and film production companies typically have a degree in art, too. Graphic designers, interior designers, and gallery curators usually have an art degree, too, because they have gained a deep appreciation for the business's creative and business side.
Of course, there are niche artistic fields like 2D and 3D animation, which require specialized and continuing training for the artist to keep up with modern developments. But many art degrees can be applied to fields other than their stated title, a versatility that few other degree classifications can claim. That's the beauty of an art degree!
What kind of salary can I earn?
Like other professions, the compensation varies widely depending on the industry, geographical location, and specific job, among other factors. For example, an entry-level photojournalist can earn $35,357 per year, while a late-career can earn upwards of $58,000 annually.
What kind of career can I expect as an Artist?
Careers that an art student can look into depending on their formal training, personal aspirations, and professional goals are:
Art director
Art therapists
Art professors
Art historian
Filmmakers
Graphic designer
Illustrator
Sculptor
Photographer
Makeup artists
Fashion designer
Interior designer
Multimedia artists and animators
What types of Art degrees can I earn?
There are three main types of bachelor's degrees in the art and design field – a Bachelor of Arts (BA), Bachelor of Science (BS), and Bachelor of Fine Arts (BFA). Students can choose from a disciplinary concentration or a track, perhaps even submit a portfolio of artworks during the program and as a graduation prerequisite.
Interested individuals can also pursue an associate's degree first and then transfer the credits earned to a bachelor's degree. Graduates of a bachelor's degree program may also decide to get a master's in fine arts, a post-graduate degree. Many certificate programs allow students to gain specific skills for their niche fields.
Bachelor's degree programs are aplenty, too. Examples include BA in Arts in Studio Art, BS in Interior Design, BS in Art Education, and BFA in Graphic Design. Be sure to check the curriculum and course content, including prerequisites, so you have a good idea of the program's demands being considered.
Can I earn my Art degree online?
Why an online art and design school? You enjoy numerous benefits to an online degree program, including setting your own pace, convenience with little travel involved, and enjoying a better work-studies-life balance. Of course, social interactions between students and instructors are possible, thanks to the wonders of emails, group chats, and social media!
There's also the fact that most, if not all, online arts and design programs require their students to mount their shows and collaborate with other artists. These are ample opportunities for socializing and networking, which are a must for aspiring artists.
Full-time and part-time online programs are also available. But your choice in either one will affect the length of time you will spend on earning your bachelor's or master's degree. Typically, a bachelor's degree program takes four years to complete on a full-time basis.
What is the admission process for getting into an Art program?
Yet another great thing about a bachelor's degree in art and design is the atypical admission process. While the usual admission requirements, such as cumulative high school GPA, official transcripts, and personal statement, are still required, the admission committee will consider your creative process, artistic talent, and personal attitude. For this reason, a portfolio of artworks will be required; the portfolio is also proof that your decision to enroll in an art and design school isn't just a spur-of-the-moment decision.
Are there specific scholarships for art and design students?
Yes, professional and service organizations with generous college scholarships are exclusively intended for art and design students! These are just as competitive as merit scholarships, perhaps even more so because of the subjective element of determining the student with the best artistic potential. Since these are artistic scholarships, so to speak, applicants will likely be asked for demonstrated ability in a specific medium or discipline.
The best-known art scholarships include:
The American Society of Interior Designers (ASID) administered David Barrett Memorial Scholarship, and it's open for students in interior design programs. The scholarship award is $12,000.
AIGA Worldstudio Scholarships is open for students in graphic design, illustration, and photography programs. Besides a cohesive portfolio, applicants must also submit two letters of recommendation and a written statement and have a minimum 2.0 GPA. The awards range from $2,000 to $5,000.
PGSF Scholarship accepts applications from students planning to pursue careers in graphics communication, printing, and publishing. Two letters of recommendation and a minimum of 3.0 GPA are among the requirements to win the scholarship, which has $1,000 to $5,000 amount, renewable for up to four years.
What are the professional organizations for art students?
Students enrolled in both online and hybrid programs are welcome, even encouraged, to become active members of professional organizations. These organizations represent opportunities for socialization, networking, and continuing education, most of which are specific to your discipline. These opportunities, in turn, can open opportunities for jobs, contacts, and contracts that will boost your career in the art and design world.
The more prominent organizations are:
National Art Education Association
American Institute of Graphic Arts
Society of Illustrators
Association of Art Museum Curators
Visual Resources Association
National Association of Independent Artists
Are there certifications and licensure for art and design graduates?
Yes, there are certifications and licensures that art and design graduates can aim for. These certifications and licensures open opportunities for jobs, particularly in niche professions and jobs with fast obsolescence in technology and skills.
Examples include:
Medical illustrators (A degree in medical illustration, five years of relevant experience, and hands-on dissection courses are a must for licensure)
Graphic artists (Certification in the current software is a competitive advantage)
Art therapists (A graduate degree plus an Art Therapy Credentials Board (ATCB) recognition are a must for practice)
Most licenses and certifications require continuing education, regular examinations, and other requirements to maintain their validity.
The Bottom Line…
While it's challenging to become a famous artist, such as Picasso or Pollock, who also didn't have an easy time at it, there are indeed many other career paths. A quick look at the art degree programs of, say, Rocky Mountain College of Art and Design will lead to the conclusion that, indeed, aspiring individuals have impressive choices.
---
Other valuable resource: