Find Your Perfect School
Premium Schools is an advertising-supported site. Featured or trusted partner programs and all school search, finder, or match results are for schools that compensate us. This compensation does not influence our school rankings, resource guides, or other editorially-independent information published on this site.
In the olden days, people would not have been able to visit a pharmacy and choose medicine to treat their illnesses because there were no medicines and pharmacies to begin with. And even when medications emerged in the 18th century, no regulatory framework was in place to ensure the public securely received drugs. Today, pharmacists assist patients in selecting the proper medication.
If you want to work in the pharmaceutical industry but don't have the time to enroll in a four-year university for a bachelor's degree, you can start by enrolling in online Associate in Pharmacy degrees, or in particular, online programs for pre-pharmacy or pharmacy technician associate degrees.
Quick audio summary:
---
Quick Summarization:
Prospective students can prepare for a pharmaceutical career with an online associate of applied science degree or associate of science in pharmacy or pharmacy technology accredited by the American Society of Health-System Pharmacists.
Additionally, associate degrees might make the transition easier for students who might want to continue their pharmacy education in the future. Most universities offer an online pharmacy technician program with in-depth practical training, such as internships, simulated lab work, and job placements.
---
Take A Quick Look at the Top Schools! Use These Quick Links:
Methodology
A career in the pharmaceutical industry guarantees stability owing to the demand for the manufacture and distribution of medically approved treatments for various health issues and products proven to prevent illnesses and promote health.
If you see yourself becoming part of this interesting discipline, a good starting point is to explore the best online associates in Pharmacy degrees. On our list are the country's best programs offered online by well-regarded colleges. The programs are best known for these features that demonstrate academic excellence:
Classes are delivered fully or partially online so that students can choose to attend the classes conveniently and complete the program on their terms,
Rigorous curricula enable students to get a good grasp of the fundamentals of the discipline through completing biological, physiological, and health- and medical-related courses while also promoting the interpersonal skills required in work settings,
Virtual platform or Learning Management System featuring ease of access to coursework materials and resources, as well as 24/7 technical support,
Transfer Path program for students seeking to transition seamlessly to a bachelor's degree program upon graduation,
Online professors consisting of seasoned Pharmacy industry professionals,
Presents a variety of federal aid and scholarship opportunities,
Compliant with accreditation requirements.
Check out our Methodology page for more information.
---

8 Best Online Associates in Pharmacy Degrees
American National University
ANU's online Pharmacy Technician Associate's Degree provides future pharmacy technicians with the necessary skills and knowledge to assist pharmacists efficiently. Through online courses and internship opportunities, graduates are prepared to take the Certified Pharmacy Technician (CPhT) exam of the Pharmacy Technician Certification Board (PTCB). Program courses include:
Pharmacology
Pharmacy Systems of Operation
Dosage and Calculations of Medications
Advanced Pharmacy Calculations
Pharmacy Practices
Health Care Law and Ethics
Terminology of Body Systems and Support
Chemistry
Diseases of the Human Body
Additionally, this online pharmacy technician degree utilizes modern software technology provided by PioneerRx, a real-life pharmacy software. This software is used all over the country to prepare pharmacy students for the profession.
---
Wake Technical Community College
Wake Tech offers a hybrid Associate of Applied Science in Pharmacy Technician that equips aspiring pharmacy technicians with the knowledge and skills to enter the field or pursue a bachelor's degree in Pharmacy. Students in the online program will learn how to transcribe prescription medications, IV medication prep, and order entry by completing 64 credits in two years. Specialty courses include:
Pharmacy Practice
Pharmacy Calculations
Sterile Products
Pharmacology
Pharmacy Clinical
This hybrid pharmacy technician program will prepare students to sit for the PTCB and ExCPT exams. Aside from pharmaceutical skills, students will also develop job-hunting skills, such as creating resumes, cover letters, job interview skills, and writing techniques through the school's online career services.
---
Seminole State College
Seminole State College's Associate of Science in Pharmacy Technology is a hybrid program that allows students to study their online courses at their own pace. This pharmacy degree is best for students who wish to work in hospital pharmacies rather than retail pharmacies.
The curriculum of this online pharmacy degree was designed and instructed by professionals to hone the student's skills in management in higher-level pharmaceuticals. Core courses include:
Introduction to Pharmacy Technology
Pharmacology II
Concepts in Pharmacy Practice
Concepts in Pharmacy Practice Lab
Pharmaceutics and Calculation
Pharmacy Operations
IV Infusion for Pharmacy Technology
Online students will participate in a clinical program or practicum, which includes a background check with drug and alcohol screening. The school also offers an online Associate in Arts in Pharmacy Pathway for students who want to pursue a bachelor's degree or higher level of pharmacy education.
---
South College
South College is for people who want to enroll in a pharmacy technician school that provides a doctorate program. The online Associate of Science in Health Science (Pre-Pharmacy) at SC will best suit you if you want to continue to a doctorate and become a licensed pharmacist.
Since this program is a health science program with a major in pre-pharmacy, students will get to focus on both pharmaceuticals and common courses in health sciences. The core courses in this pharmacy degree will count towards a doctor of pharmacy in the school. Courses include:
Anatomy
Physiology
Microbiology and biology
Organic chemistry
Pharmacy Practice
Pharmacy Calculations
Sterile Products
Medical Terminology
This online associate degree in pre-pharmacy allows online students to obtain financial aid from the school. Furthermore, the formal training you'll receive will allow you to enter the vast field of healthcare services.
---
Miller-Motte Technical College
Miller-Motte Technical College offers a Pharmacy Technician Associate of Applied Science degree that prepares students to pursue a career within the healthcare industry as pharmacy techs in a number of settings, such as Hospital Pharmacies, Retail Pharmacies, and HMO Pharmacies.
The program is available either in-person or entirely online. Their curriculum design includes courses that give training on the following skills and topic areas:
Drug Classification Systems
Body Systems
Pharmacology
Psychology
Community Pharmacy Techniques
Institutional Pharmacy Principles
Practical Computer Applications
Aseptic Technique
Intravenous Products
Critical Thinking
Miller-Motte Technical College follows a rolling enrollment format with classes starting every 5-10 weeks, and the 92-credit hour program can be finished in a minimum of 18 months.
---
South Texas College
South Texas College's Associate of Applied Science in Pharmacy Technology degree program prepares students to enter into a career in the medical industry as Pharmacy Technicians that perform a variety of supporting administrative and technical roles.
The hybrid program is delivered as a combination of daytime, hybrid, and online classes and has a total of 60 credit hours. The program curriculum includes the following courses:
Pharmacy Law
Drug Classification
Computerized Drug Delivery Systems
Institutional Pharmacy Practice
Community Pharmacy Practice
Pharmacy Drug Therapy and Treatment
Pharmacotherapy and Disease Process
The South Texas College AAS in Pharmacy Technology degree program is accredited by the American Society of Health-System Pharmacists, as well as the Accreditation Council for Pharmacy Education. It also holds the distinction of being a Pharmacy Technician Certification Board-recognized sterile compounding Education/Training Program.
---
Vincennes University
Vincennes University offers a Pharmacy Technology Associate of Science Career/Tech (ASCT) degree program that prepares students with the fundamentals to work as Pharmacy Technicians and to occupy entry-level management positions in pharmacy settings.
The 60-credit hour program is also designed to address the measures of public health and ethical conduct that are important in upholding and fostering dignity in the pharmacy industry. Courses include the following:
Pharmacology
Dispensing Lab
Pharmacy Management
Addiction Disorders and Psychoactive Drugs
Pharmacy Calculations
Pharmacy Law & Ethics for Technicians
Pharmacy Management
Basic College Accounting
The program coursework is designed to prepare learners to ace the national Pharmacy Technician Certification Exam (PTCE) to gain Pharmacy Technician licensure in the state of Indiana.
---
Ultimate Medical Academy
Ultimate Medical Academy (UMA) offers an Associate Degree in Health Sciences – Pharmacy Technician degree program that trains students on relevant theoretical and practical skills as well as sought-after soft skills such as communication, critical thinking, and problem-solving that goes into their pursuit of entry-level positions in the industry. The program's courses include:
Pharmacy Technician Fundamentals & Computer Applications
Anatomy & Physiology and Pathophysiology
Drug/Dosage Interaction and Pharmacy Law & Ethics
Community & Institutional Pharmacy
Patient Relations
Accounting for Managers
Critical Thinking and Problem Solving
Aside from a flexible schedule, the UMA's Associate Degree includes 180-hour on-site training at the end of the program that counts as relevant job experience. The program has a total of 61.5 credit hours and takes at least 18 months to complete.
---
Additional Resource: The 10 Best Online Associate in Nutrition Degrees
---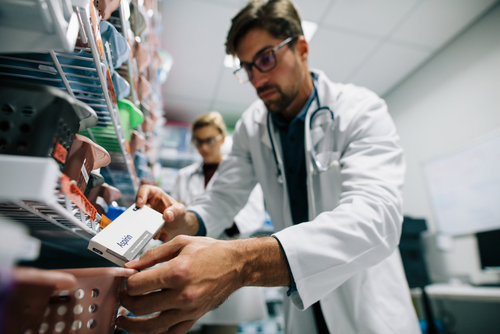 Online Associate in Pharmacy Common Courses
Pharmacy Calculations
Calculations for drug dose and dispensing are taught to students in this course. They examine ratios, proportions, and percentages along with dilutions and concentrations.
Anatomy and Physiology
The anatomy and physiology of humans are covered in this subject. Students become familiar with the vocabulary, functions, systems, and organs.
Pharmacotherapeutics
This course teaches students about the effect of different drugs on our bodies and examines fundamental illness stages. They also look at the interactions between medications and how they cure sickness.
Pharmacy Dispensing
Students in this course study the safe and legal preparation and administration of prescription medication. They also learn how to create dosage forms and compound medications.
Pharmacy management
The different types of pharmacies and the managerial and administrative duties associated with running them are covered in this course. They consider price, inventory management, and operating guidelines.
Essential Skills in Pharmacy Jobs
Interpersonal Skills
If you wish to work in a pharmacy, one of the most essential skills you'll need is interpersonal skills. You'll frequently interact with clients, giving them the appropriate prescription and making them feel cared for. A competent employee should therefore have excellent interpersonal skills.
Attention to detail
In their regular work, pharmacists should demonstrate high levels of accuracy. You must pay close attention to the important details when dealing with medications, from when they are made until they are prescribed.
You must look up both the patient's and the doctor's names while examining a customer's prescription. Continue by carefully reading the doctor's prescription and delivering the appropriate dosage of the prescribed medication; being precise guarantees that you do not make any mistakes that can damage patients.
For future use, you must enter the patient's medical information into the system accurately.
Confidentiality
One ethical trait a pharmacist must possess is confidentiality. All of the patient's information should be kept private. Information about the client's medical history, diagnosis, and prescription should only be shared with the medical staff caring for them.
You should never share this private information with neighbors, especially if your community is small and tightly connected.
Organizational Skill
As you are already aware, managing inventory, maintaining records, and handling prescriptions are some of the primary responsibilities of someone working in a pharmacy. To ensure that all customer information, medications, documents, and other items are in stock and well-organized, professionals must have a keen eye for detail and possess strong organizational skills.
Fast Decision Making
Fast decision-making is one of the top abilities for people working in a pharmacy because you may occasionally be required to prioritize and manage professional responsibilities independently. This ability is necessary to ensure that if you encounter a challenge at work, you can devise a workable solution and foresee the result.
Communication Skill
Pharmacists and pharmacy technologists are responsible for attending to the questions and concerns of patients as well as for providing good customer service. Strong communication skills are advantageous in those kinds of circumstances.
These specialists also work closely with other staff members, creating a situation where strong written and verbal communication skills are necessary. Thus, communicating well verbally and in writing is one of the most crucial skills.
Ability to Multitask
Employers value strong skills like the capacity to multitask. You are expected to perform multiple tasks efficiently when you work as a pharmacist. Here are several tasks that need multitasking:
serving a variety of clients
responding to phone calls and emails from various departments
verify drug expiration dates
drug restocking
updating the appropriate records
Computer skills
Pharmacists and technologists must possess the appropriate computer abilities to stay effective at work. Utilizing tools from Microsoft Office and other key apps is one of them.
The majority of pharmacies use electronic equipment. Pharmacists should be able to operate the software that allows them to handle all drug-related data, maintain inventories, and update client information.
They can also produce fact-based reports using the frequently updated data on the computer. Since pharmacies are incorporating technology into their operations, prescription drug monitoring systems are essential.
Critical Thinking
A pharmacy technician's tasks require critical thinking, including identifying clients' wants and concerns, reviewing data to ensure it is accurate and relevant, and filling prescriptions.
Analysis, inference, interpretation, justification, open-mindedness, self-control, and problem-solving are the top critical thinking abilities needed for pharmacy technician jobs. All these skills work together to help people evaluate information critically to make better, quicker judgments supported by accurate facts.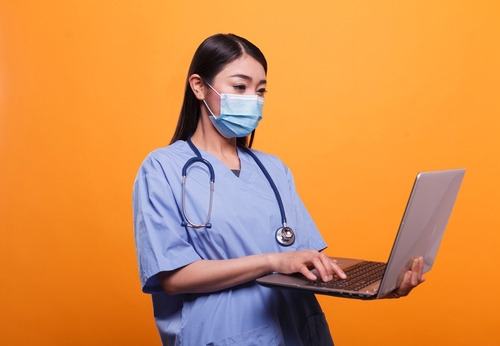 Associate Degree in Pharmacy Common Career Paths
Pharmacy Technician
These support pharmacists when they dispense drugs and fill prescriptions. Additionally, they deal with consumers, handle packaging and labeling, and assist with inventory management.
Average Annual Salary: $36,740
---
Medical Assistants
Medical Assistants help carry out administrative tasks in healthcare offices. They might also assist doctors with examinations, examining vital signs and patient data.
Average Annual Salary: $37,190
---
Medical Transcriptionists
Healthcare practitioners' audio recordings are converted into written documents by medical transcriptionists. They interpret abbreviations and correct document mistakes to provide accurate, sortable, and searchable records for the electronic filing system.
Average Annual Salary: $30,100
---
Clinical Laboratory Technician
Clinical laboratory technicians collect samples of fluids and substances and perform tests on them for research, patient data, and medical procedures. They work with technologies, lab apparatus, and medical records.
Average Annual Salary: $57,800
Frequently Asked Questions
How long do students usually take to complete a Pharmacy program?
Students typically need two years to finish an online pharmacy associate degree. However, online colleges may offer accelerated study options that might condense the instruction into a year or less.
Do professionals need a license to practice as Pharmacy Technicians?
Except for five states and the District of Columbia, all other states require pharmacy technicians to have a license or a valid certificate before they may start working.
Where do Pharmacy Technicians and similar professionals work?
Retail pharmacies are the usual employers of the majority of pharmacy technicians. Pharmacy technicians are employed by hospitals, nursing homes, and mental health institutes.
What is the difference between a Pharmacist and a Pharmacy Tech?
The main difference between a pharmacist and a pharmacy tech is the educational level. A pharmacist typically completes a four-year bachelor's degree, while a tech has a minimum of two years of undergrad study.
Is a Pharmacy Technician associate degree a wise investment?
Over 43,500 additional opportunities are expected to be created for pharmacy technicians between 2021 and 2031. Even though this expected growth rate is less than the average for all US occupations, associate degree holders may still find employment prospects.
---
Key Takeaways
The foundations of becoming a pharmacist or the job of a pharmacy technician and other comparable pharmacy assistants or professionals are the main foci of an associate degree in pharmacy or pharmaceutical science, which is a two-year degree.
Technician degrees are some of the most straightforward degrees to find through online learning systems. Some degree programs concentrate on the chemistry and biology classes required to support further study in pharmaceutical sciences, while other degree programs are designed to prepare students for careers as pharmacy technicians.
In either program, you are likely to take courses in biology, calculus, medical ethics, healthcare terminology, the effectiveness of medications and how medications can interact, and perhaps organic chemistry.
---
Additional Resource: