Find Your Perfect School
Premium Schools is an advertising-supported site. Featured or trusted partner programs and all school search, finder, or match results are for schools that compensate us. This compensation does not influence our school rankings, resource guides, or other editorially-independent information published on this site.
Over the past ten years, new diet fads have been developed that increased the number of individuals interested in focusing on their health, making the global nutrition industry explode. As a result, there's a growing demand for experts with proper nutrition education who can appropriately advise people on their eating plans and supplement selections.
Quick audio summary:
---
Quick Summarization:
An online nutrition degree is available to students interested in promoting a balanced diet and healthy lifestyle. These associate degree programs study food science and its effects on overall well-being, including how diet affects disease management. Following graduation, you'll work closely with clients or patients to enhance their general nutrition through individualized meal plans and assessments. You can also opt to continue a bachelor's degree and proceed to a master's degree to open more job opportunities and obtain higher pay.
---
Methodology
If you're a health-conscious person, you'll have a higher chance of succeeding as a nutritionist. Although some individuals decide to immediately jump into an online bachelor's degree to start their studies in nutrition and dietetics, some begin cautiously, acquiring an online nutrition degree at the associate level.
To get started, choose the right online program and college for you! Our list provides the country's best Associate in Nutrition degrees offered online by reputable institutions. All of them promise world-class academic quality with these program features:
100% distance learning or hybrid format for convenient class scheduling or attendance,
Comprehensive coursework to impart to students a foundational knowledge of Nutrition as a discipline, qualifying them for the next-level educational goal, which is the bachelor's degree or the entry-level work option,
A Learning Management System that promotes students' easy access to online coursework and provides an engaging virtual learning platform for class discussions,
Transfer Path programs for seamless transfer to a bachelor's program upon graduation,
Seasoned teachers and academic personnel consisting of nutritionists, nutrition consultants, and other professionals in the field with impressive credentials,
Financial aid options for qualified online Associate in Nutrition program students,
Proper accreditation from agencies that establish the standards for online associate-level instruction,
Stellar feedback from the Nutrition community, students, and alumni.
Read our Methodology for more information.
---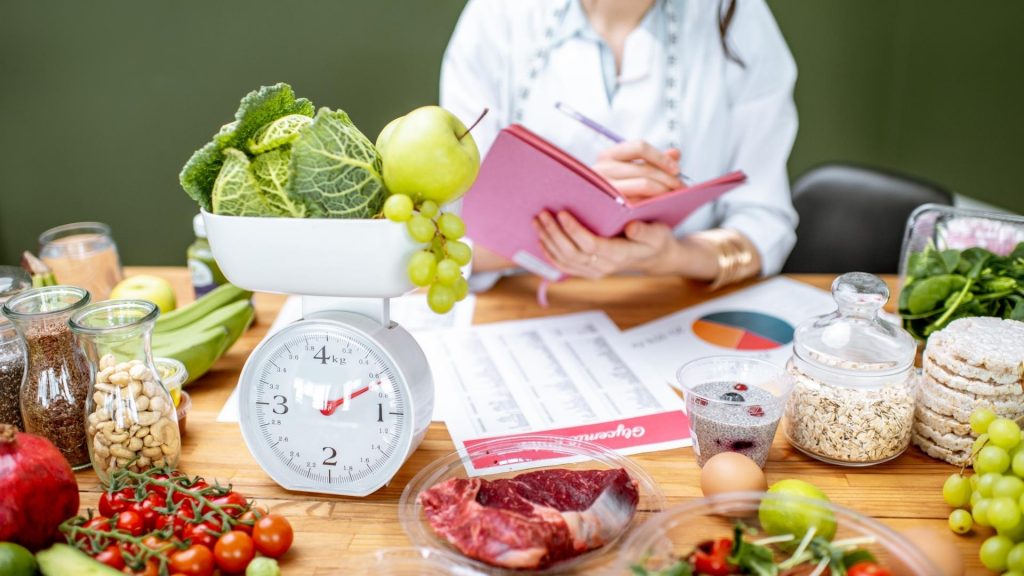 10 Best Online Associate in Nutrition Degrees
Huntington University of Health Sciences
The Associate of Science in Applied Nutrition at Huntington University of Health Sciences is a 100% online program providing students with fundamental nutrition education, including courses from diploma levels to associate degrees. Graduates are sure to have the clinical nutrition skills and knowledge needed to become competitive in the field through studying various courses, including:
Understanding Nutrition
Vegetarian Nutrition
Environmental Challenges & Solutions
Vitamins and Minerals
Eating Disorders & Weight Management
If you pursue a bachelor's degree in nutrition, you can use the associate's degree credits at other CHEA-accredited institutions. While not all credits are transferable, you'll be able to transfer at least 15 credit hours of the total credit hours. Federal financial aid is also available for online students.
---
Community College of Denver
Community College of Denver offers one of the few online nutrition associate degrees that automatically allow first-year students to earn a nutrition certificate. The online Associate of Applied Science in Nutrition requires 62 credit hours, of which half are transferable to a bachelor's degree from MSU Denver. Students will study various fundamental nutrition courses, such as:
Human Nutrition
Applied Nutrition to Whole Food Cooking
Human Growth and Development
Additionally, online students can apply for scholarship opportunities and join the Auraria Campus Student Dietetic Association (ACSDA). Participating in the ACSDA will allow you to meet and talk with other nutrition students from CDD and MSU. This will also help you broaden your network, which will help you find employment after graduation.
---
Mesa Community College
Mesa Community College's online Associate in Arts in Nutrition emphasizes Nutritional Science, providing students the training and skills they need to become nutrition professionals through non-clinical training.
This online associate degree will teach students the balance between energy and fuel metabolism, which will teach them how to properly help people obtain health improvement, weight management, and optimum athletic performance. This degree offers credit hours equivalent to half of a bachelor's degree curriculum in nutrition education; credit hours include:
Introductory Nutrition
Principles of Human Nutrition
Introduction to Evidence-Based Practice
Intro to College, Career, and Personal Success
Science of Food
Additionally, this applied nutrition program provides students with transfer plans that can be used for other healthcare careers, such as pharmacy and medical assistant. This degree will significantly benefit students wishing to pursue a master's degree.
---
Auguste Escoffier School of Culinary Arts
Auguste Escoffier School of Culinary Arts delivers the online Associate Degree in Holistic Nutrition and Wellness for students interested in culinary arts subjects and holistic nutrition. This online degree includes coursework that allows students to earn a diploma while earning an associate's degree in nutrition.
Not only does this online associate's degree allow you to pursue a bachelor's degree or several nutrition careers, but it also allows you to pursue culinary arts.
Program courses include:
Culinary Foundations
Holistic Nutrition
Advanced Holistic Nutrition
This online associate's degree in nutrition offers real-life experiences for its online students through externships. Online students will have the opportunity to work with professionals in the field, which will help them easily transition to the job market after graduation.
---
College of the Sequoias
The online Associate of Science in Nutrition and Dietetics for Transfer (AS-T) at College of the Sequoias is an online transfer degree that allows students to quickly transition to a bachelor's degree program at institutions under the CSU system. Furthermore, this online nutrition and dietetics associate degree helps graduates land jobs in several settings, such as schools, hospitals, and other institutions related to food and dietary supplements.
Nutrition students will have a thorough understanding of clinical nutrition and its components through multiple online learning coursework, including:
General Microbiology
General Chemistry
Nutrition
General Psychology
If you pursue a bachelor's degree at another institution not related to the CSU system, you must meet and consult with ASSIST.org and a COS counselor to have an online associate program tailored to your needs.
---
Nassau Community College
Nassau Community College's online Associate in Science in Food and Nutrition provides students with fundamental knowledge of the nutrition cycle of human beings from birth to adulthood. This nutrition associate degree is more likely to focus on the strategies for managing infant nutrition-related problems, from feeding to solid food introduction.
Furthermore, students will have better nutrition communication through coursework, including:
Concepts of Nutrition
Nutrition Applications
Principles of Food Science
Food and Beverage Operations
Students will be given personal academic advisors to help them tailor their online associate degree in nutrition based on their future goals. Additionally, students can apply for financial aid.
---
Bronx Community College
Bronx Community College offers an online Associate in Science in Dietetics & Nutrition Science that provides students with two options: Dietetics, Foods and Nutrition, and Food Service and Nutrition. If you aspire to become a Registered Dietitian/Nutritionist, you should concentrate on the first option. The second option is for students who want to work in food service management, such as catering and community food services.
Regardless of your chosen concentration, you'll have an easy transmission to four-year universities. This online nutrition degree prepares students for nutrition careers through extensive coursework, including:
Health and Human Nutrition
Food Science
Food Policy for Human Disease
---
Seminole State College
Seminole State College's online Associate in Arts in Nutritional Sciences Pathway is a transfer degree program that guarantees admission to a bachelor's degree at the University of Central Florida or one of Florida's other state universities.
This nutrition degree equips students with the knowledge, skills, training, and a network for employment. Courses offered in this online associate program include:
Food Science
Human Nutrition
Nutrition and Human Disease
Nutrition Entrepreneurship
This online nutrition degree extensively studies anatomy, microbiology, and chemistry, which will create a broader knowledge of nutrition and dietetics. SSC's online associate in nutrition is best suited for students who will advance to a bachelor's degree in the same field. SCC also offers financial aid for students who complete the FAFSA application.
---
San Bernardino Valley College
The online Associate of Science in Nutrition and Dietetics at San Bernardino Valley College is a transfer degree program best suited for students who will advance their associate's degree to a bachelor's degree and master's degree. Aside from teaching students nutrition and dietetics, this associate of science degree will also tackle business and economics, which will help students become self-employed in the future.
Program courses include:
Introduction to Food and Nutrition
Human Anatomy and Physiology
Culinary Production and Kitchen Operation
Business and Economic Statistics
Graduates are guaranteed a spot in a bachelor's degree program at a CSU campus. Additionally, students in need of financial aid can apply for scholarships and grants.
---
Rio Salado College
Rio Salado College offers a hybrid Associate in Arts, Emphasis on Nutritional Science that provides students the first two years of a four-year Nutrition program. This emphasis establishes a foundational understanding that lets students understand nutrient intake data and dietary plans and calculate nutritional and dietary supplements. This degree program includes courses that will boost your knowledge, such as:
Introductory Nutrition
Introduction to Human Communication
Principles of Human Nutrition
Research in Complementary and Alternative Nutrition Therapies
This degree plan can also be used to transfer to other healthcare professions. Students with a concentration in nutritional sciences who wish to pursue graduate degrees may do so after receiving an undergraduate degree.
---
Interested in Kinesiology? Check this out: Best Online BS in Kinesiology
---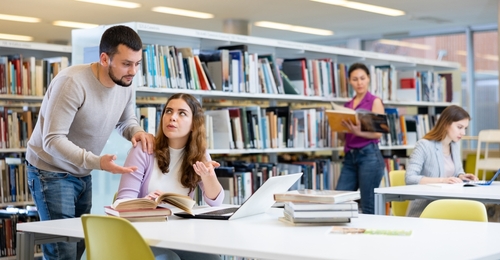 Online Associates in Nutrition Education Common Courses
Introduction to Nutrition
The impact of food on the body is explored in an introductory nutrition course. Students gain knowledge of fundamental bodily processes and how they relate to diet. Carbohydrates, vitamins, protein, minerals, metabolism, and lipids are the subjects covered.
Nutrition and Disease
This course includes information on the relationship between diet and sickness and how one can help prevent it. Students learn about nutritional deficiencies, the diseases that might develop, and how overeating a given food can result in illnesses like diabetes.
Developmental Nutrition
Infants, children, and adolescents have different dietary demands covered in developmental nutrition classes. Learners grasp the unique nutritional requirements related to the early stages of human life by thoroughly examining how nutrition links to cognitive, physical, and emotional development.
Food and Culture
The course helps students understand how people, groups, and communities connect to food and diet. Global nutrition demands are complicated, and cultural differences in food access, preparation, and consumption provide light on these needs.
---
Nutritionist Skills
Great Communication Skills
Nutritionists must be skilled communicators because they work with doctors and other healthcare professionals to establish nutrition plans and educate and convey written information to clients. Additionally, effective listening skills are essential for dietitians to succeed in their careers.
Empathy and Compassion
Empathy and compassion are essential skills in any job where you interact with people frequently, but they are especially critical in the fitness industry. You must comprehend people's motivations to better customize your guidance and counsel to their current emotional state and grasp how they may feel if they've achieved what they've been striving for so long.
Management Skills
Nutritionists in leadership and management positions rely on their understanding of methods and procedures for working with teams, assigning tasks, and allocating resources to accomplish objectives. For instance, a nutritionist in a management position may instruct a nutrition assistant in creating and incorporating diet and nutrition plans for clients.
Provide Encouragement
One of the important nutritionist competencies is the capacity to inspire, motivate, and support clients when they're at their lowest or are struggling to get going.
One important approach to do this is to comprehend your client's objectives and driving forces. Being a good nutritionist requires you to become familiar with each client you work with, their goals, and how you may assist them in achieving those goals.
Scientific Knowledge
It's also typical to use scientific applications like knowledge of the biological processes involving proteins, vitamins, carbohydrates, and other nutrients. Nutritionists use their understanding of these kinds of scientific ideas to assess and assist clients in achieving their dietary and health goals.
---
Associate Degree in Nutrition Common Career Paths
Nutritionist
Nutritionists often develop goals to assist patients and clients in achieving their dietary objectives. When working with individuals or groups, nutritionists frequently create materials to enlighten and educate people about dietary choices and nutritional health.
Median Annual Salary $61,650
---
Dietician
Dieticians advise patients and clients on nutrition, frequently reacting to a particular health problem. These professionals might operate as private consultants or in a clinical environment.
Median Annual Salary $61,650
---
Sports Nutritionist
Athletes and sports nutritionists collaborate to create meal regimens appropriate for their training performance and competition schedules. Sports nutritionists may also consult with teams, individuals, or fitness facilities to maximize athletic performance.
Median Annual Salary $57,390
---
Health Educator
Health and nutrition educators work with individuals and groups to promote health and well-being via wholesome food and diet choices. Healthful dietary ideas and practices are covered in the instructional materials that nutrition educators distribute, outreach activities, and classes they teach.
Median Annual Salary $46,590
---
Food Technologist
Throughout the food creation process, food technologists are in charge of planning and coordinating sensory testing, industrial trials, and shelf-life studies. They invent and conduct research methods to enhance food and beverage items and ensure that the raw materials and finished goods adhere to strict regulatory standards.
Median Annual Salary: $48,058
---
Certification for Online Associate in Nutrition Graduates
Associate's degrees in nutrition earned online have different certification requirements depending on the profession and state.
Typically, graduates who want to work as dietetic technologists must be certified. Dietetic technicians can obtain various certifications, such as Dietetic Technician Registered (DTR) and Certified Dietary Manager. To become certified, students might need to finish several practicum hours and pass a test.
On the other hand, community health workers can benefit from voluntary certification despite not being forced to do so. State boards of health and human services offer certification for community health workers, which may require them to complete practicum hours and pass an exam.
---
Nutrition Degrees Available Online
Associate of Science (AS) in Nutrition
An Associate of Science in Nutrition is for nutrition positions in a conventional health employment environment. This could be a health organization, hospital, or doctor's office. You will learn more about technical and scientific topics, which may be more challenging to obtain through online learning if the courses involve hands-on lab courses.
Associate of Applied Science (AAS) in Nutrition
Associate of Applied Science in Nutrition students are taught the finest techniques to instruct and educate others about dietary decisions, wellness, and healthy behavior. You might also interact with patients or locals in a hospital or wellness center.
Associate of Arts (AA) in Nutrition
An Associate of Arts in Nutrition emphasizes writing, communication, and public speaking more than associate degree based on science. As opposed to completing a degree program in a particular field or the sciences, you will complete a more general liberal arts education.
---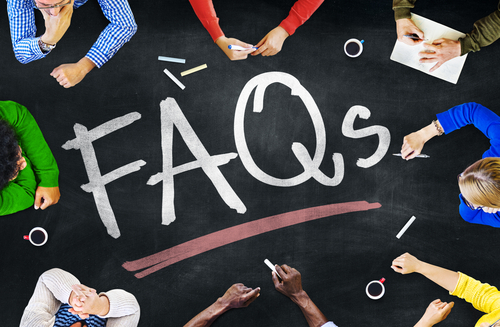 Frequently Asked Questions
What are the admission requirements for online Nutrition Associates degree programs?
To be admitted into an online associate degree in nutrition, you must have a high school diploma (often with a minimum 2.0 GPA) or a GED. Additionally, you must complete basic algebra coursework, chemistry, and biology before enrolling in an online nutrition degree.
Are Nutritionists in demand?
The country's Bureau of Labor Statistics has indicated that the employment rate for nutritionists and dieticians is now growing by 7%, which is faster than the national average. As the baby boomer demographic ages, there will be greater demand for nutritional care providers to fight disease and medical issues.
Additionally, people of all ages are becoming more conscious of the advantages of nutrition for their overall welfare.
Are there any professional organizations for people in the Nutrition profession?
Yes, there are! A few options include the following:
Are there any scholarship programs for Associate Nutrition students?
You'll find several scholarship programs. Some of the most popular scholarships are:
Is it necessary to earn an Advanced Degree in Nutrition?
While it is not necessary to obtain a master's degree, it is highly encouraged. An advanced degree in nutrition will allow you to be paid more and make you a more appealing candidate for a job. Furthermore, a dietitian or nutritionist with a higher education level would probably help in several areas of dietetics.
---
Key Points to Ponder
Students can seek sustainable, long-lasting careers like dietician and nutritionist jobs by enrolling in an online associate's degree program in nutrition.
A career as a licensed dietitian becomes more robust and dynamic as individuals realize the value of healthy eating habits.
Numerous opportunities are available with various organizations, including local hospitals and schools. You can even launch your own successful business.
Nutrition and disease, food and culture, and development nutrition are just a few of the many courses that make up the nutrition sector.
Additionally, many online learning resources allow you to gain certification and degrees.
---
Additional Information: