Find Your Perfect School
Premium Schools is an advertising-supported site. Featured or trusted partner programs and all school search, finder, or match results are for schools that compensate us. This compensation does not influence our school rankings, resource guides, or other editorially-independent information published on this site.
The job of the Diagnostic Medical Sonographer and Cardiovascular Technician is a vital part of a physician's diagnosis. After all, diagnostic medical sonographers provide a great way of telling what is going on inside of our bodies.
Whether you choose to specialize in a particular field, such as working with parents awaiting the sex of their baby or providing valuable information about someone's heart ailment. Diagnostic Medical Sonographers enjoy working with patients and other medical personnel as they strive to assist in their healthcare needs.
Related Article: The 40 Highest Paying Jobs With A Trade School Education
---
Quick Summarization:
Diagnostic Medical Sonography is a great way to enter the medical field. As an important part of healthcare, Diagnostic Medical Sonographers are trained to help physicians with many types of diagnoses, such as those needed for cardiovascular, breast, abdomen, lung, and artery health, and much more. Perhaps the most joyful aspect of sonography is determining the sex of a new bundle of joy!

If you are interested in working within the field of healthcare but squeamish about working with bodily fluids and the like, becoming a Diagnostic Medical Sonographer or Cardiovascular Technician may be for you! Find a Diagnostic Medical Sonography program for you below!
---
Use these Quick Links to find the right school for you!
University of Texas MD Anderson Center
University of South Carolina
Roosevelt University
Concordia University Wisconsin
Nova Southeastern University
Polk State College
Pennsylvania College of Health Sciences
Chippewa Valley Technical College
St. Cloud Technical and Community College
Central Piedmont Community College

DIAGNOSTIC MEDICAL SONOGRAPHER AND CARDIOVASCULAR TECHNICIAN DUTIES
Generally, the Diagnostic Medical Sonographer and the Cardiovascular Technician's job is based on the same type of technology… and that is to use equipment that specializes in taking images of a particular area or part of the body in the hopes of helping to make a medical diagnosis.
Tests can be conducted before a procedure, as well as during and after it is completed. Diagnostic medical sonographers also prepare the patient for the testing, analyze results, keep patient records obtain their medical history, and much more.
SALARY OF THE DIAGNOSTIC MEDICAL SONOGRAPHER AND CARDIOVASCULAR TECHNICIAN
The two fields have different salary opportunities depending on the one you choose. They are as follows:
Diagnostic Medical Sonographers – The Bureau of Labor Statistics states the average salary was $81,350 per year in May 2022. The top 10% made upwards of $107,730 annually, considerably more than the Cardiovascular Tech.
Cardiovascular Technologists – The Bureau of Labor Statistics states the average salary was $63,020 annually as of May 2022. The top 10% earned upwards of $102,000 per year.
---
Methodology
In the following section, basic information about the Diagnostic Medical Sonographer and Cardiovascular Technician certificate/degree programs is discussed.
These programs were chosen based on the following criteria needed for Diagnostic Medical Sonographers and Cardiovascular Technologists:
Accreditation from a regional accreditation agency is always a must when choosing a degree program. This is proof that the school and program meet quality education standards, including curriculum, faculty, and facilities.
Engagement refers to the manner and level of participation between students and faculty, peer-to-peer interactions, and external interactions. Students learn through multiple channels, including classroom lectures, discussions, and hands-on experiences.
Faculty credentials and training must meet, or exceed quality standards. Schools with faculty members possessing proper credentials are more likely to provide quality education.
Facilities, services, and technologies must support the academic goals and standards of both the school and the students. These can include state-of-the-art classrooms and laboratories, accessible and updated library resources, and partnerships with external organizations.
These programs for Diagnostic Medical Sonographers and Cardiovascular Technologists are also well-regarded for their above-par graduate outcomes! Reputation and reliability are equally important to the university. To learn more about our selection process, see our Methodology page!
---
10 BEST SCHOOLS FOR A DIAGNOSTIC MEDICAL SONOGRAPHER AND CARDIOVASCULAR TECHNICIAN DEGREE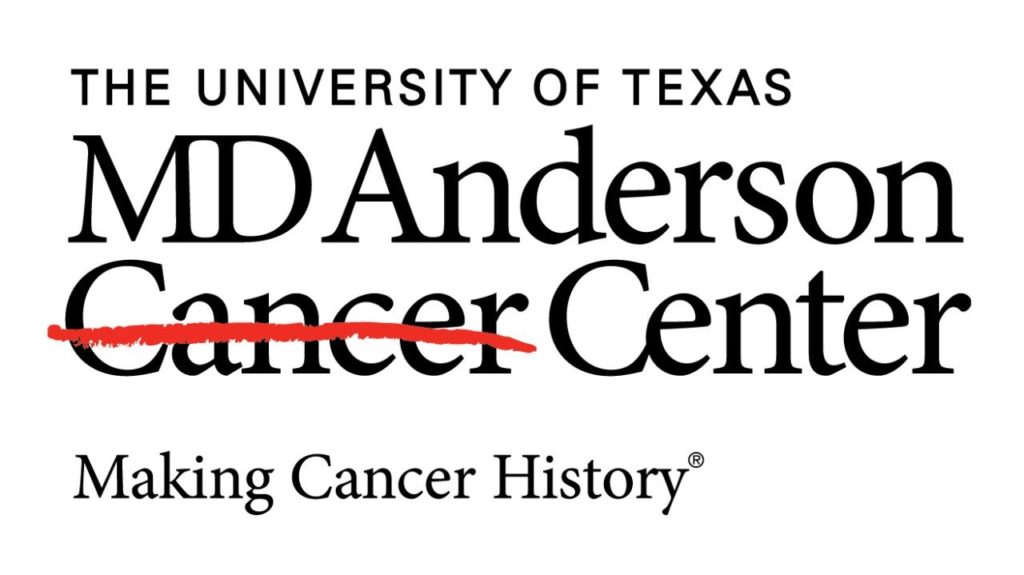 University of Texas MD Anderson Center
(On-campus) BS in Diagnostic Medical Sonography
Students enter the BS in Diagnostic Medical Sonography during their junior year and complete 78 credit hours to earn the degree. Due to the baccalaureate level, graduates can apply for supervisory positions (i.e., above entry-level). These jobs may include trainers, supervisors, and researchers in hospitals and clinics, even as sales representatives for medical companies.
The curriculum for prospective diagnostic medical sonographers has a sequential series of courses that students are well-advised to follow. Students must be prepared for rigorous education and training, as well as high standards of instruction. Both the admission and retention policies reflect the selective process adopted by the Center.
Students learn the specific parts and functions of the equipment used in diagnostic medical sonography during their first term. In succeeding terms, the classes become more focused on the diverse types of medical sonography in contemporary medicine.
Students learn about sonography of superficial structures and small parts, as well as obstetrics sonography and neuro sonography. Other courses are in abdominal ultrasound and advanced non-invasive vascular technology.
Internships complement the rigorous classroom instruction in the affiliated medical institutions across Texas. Students develop their technical skills in a wide range of settings and by working with certified sonographers. The concerned staff for whom the intern works provides supervised training and instruction.
Individuals with a prior bachelor's degree are welcome to apply but must still comply with the prerequisite requirements. The competitive admission process is only made once during the fall semester. Candidates are evaluated based on their academic record, prerequisites, personal essays, letters of recommendation, and interviews.
Programs Offered:
Clinical Laboratory Science
Radiation Therapy
MD Anderson Center's BS in Diagnostic Medical Sonography program is the best because of its prestigious reputation and excellent academics! Check it out now!
---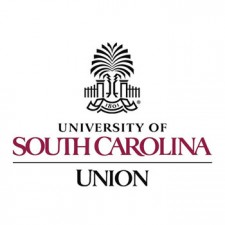 University of South Carolina
(On-campus) BS in Cardiovascular Technology
USC's program features an interdisciplinary curriculum that ensures its students gain a strong foundation in liberal arts and cardiovascular technology. Students also benefit from the rigorous academic standards, world-class training and research facilities, and student support services.
Faculty members are committed to student success, too, aside from sharing their exceptional knowledge and skills in their fields of expertise.
For potential diagnostic medical sonographers, this three-year program consists of classroom instruction for the academic aspect and a hands-on clinical internship in affiliated healthcare institutions.
Students can choose between three specialties during their clinical internship – vascular, non-invasive, and invasive vascular technology. The clinical internship lasts between 18 and 22 months, and it replaces USC's cognate requirement.
Students complete at least 100 semester hours in academics. First-year students within the field take general education courses like English, math, chemistry, biology, and foreign languages. Sophomores and juniors complete major courses like cell and molecular biology, principles of biochemistry, and organic chemistry. Academics and laboratory sessions are often combined to bridge the gap between theory and practice.
Continued enrollment in the program means meeting the minimum GPA requirements at different phases of the program. At the 30-credit completion mark, students must earn at least a 2.5 GPA. They must complete 60 credits with at least a 2.75 GPA.
Programs Offered:
Biochemistry and Molecular Biology
Library and Information Science
Be more competitive in the job market with a BS in Cardiovascular Technology degree from USC! Your three years of studies will lead to a path of career advancement sooner than expected, too.
---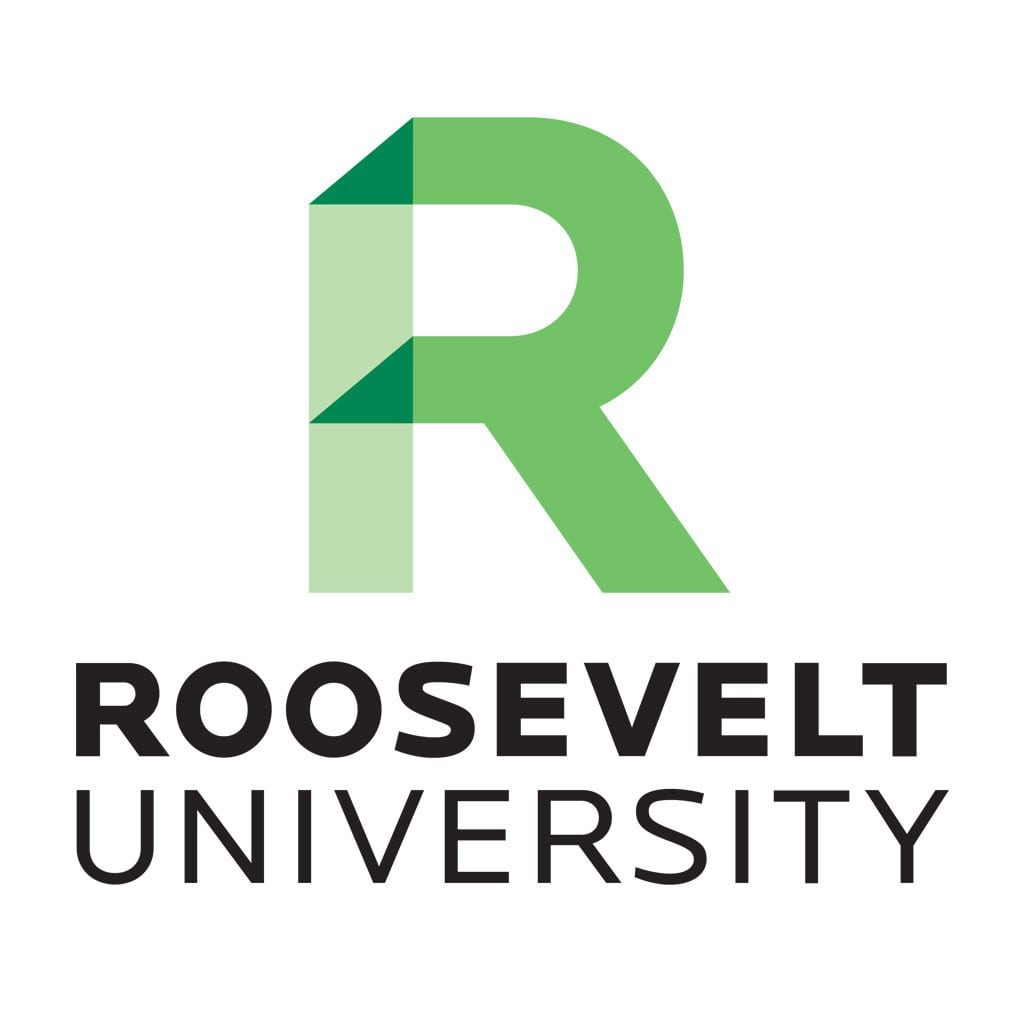 Roosevelt University
(On-campus) BS in Diagnostic Medical Sonography
Offered at the Chicago campus, Roosevelt's program accepts students three times in an academic year – during the fall, spring, and summer terms. However some courses may only be available during certain terms, so interested individuals must plan accordingly.
This is a 4.5-year program where students spend their first three years at Roosevelt University for their academics and then one-and-a-half years at the Northwestern Memorial Hospital. Students gain hands-on experience in various professional situations, such as learning about imaging technology, how to obtain diagnostic images, and how to determine normal and abnormal images, during the full-time and daytime 18-month clinical training. Roosevelt allows students in their clinical internship to still live on campus and access its support services.
The 73-credit curriculum includes general education courses that meet the College of Arts and Sciences requirements. The core courses include Medical Terminology; Anatomy and Physiology; Ecology, Evolution, and Genetics; and Cellular and Molecular Biology. The science and math-heavy curriculum features general chemistry, physics, and precalculus; many courses have a lab component.
After completing the clinical internship, Northwestern Memorial Hospital issues a Certificate of Program Completion to the students. Graduates can sit for the national certification exam and the specialist exams in sonography principles and instrumentation, OB/GYN, and abdomen.
To become medical sonographers and cardiovascular technicians, the admission process can be selective, with candidates evaluated based on several factors, including GPA. However, Northwestern Medicine reserves the right to accept or reject candidates for its clinical training program.
Programs Offered:
Roosevelt's BS in Diagnostic Medical Sonography program isn't for the faint of heart, but the rewards of earning the degree include faster career advancement!
---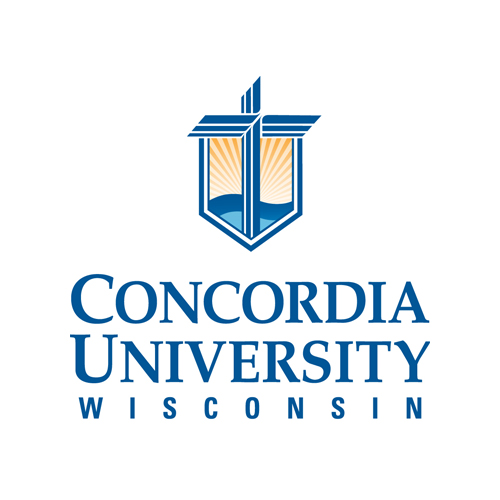 Concordia University Wisconsin
(On-campus) BS in Diagnostic Medical Sonography
The program's required credits vary from 120 to 143, depending on the chosen specialization and electives. However, all students spend their first two years completing the academic requirements for prerequisites and core courses. Afterward, students can apply to the program, although admission isn't guaranteed even before academic compliance.
Once admitted into the CUW program, students choose from two concentrations:
The General/Vascular concentration where students spend their clinical coursework in CUW clinical affiliates
The Cardiac/Vascular concentration with clinical coursework done in Advocate Aurora Health affiliates (Advocate Aurora Health is a partner program)
Regardless of the concentration chosen, students receive a Christian-centric liberal arts education combined with a robust foundation in diagnostic medical sonography. Students learn effective ways of analyzing technical information, operating state-of-the-art ultrasound systems, and identifying the pathology and anatomy of sonography images.
Specializations are also possible, including abdominal sonography, vascular technology, OB/GYN sonography, and breast sonography.
Admission is selective with an academic record, professional recommendations, and prior healthcare experience, among the factors considered. Candidates will be evaluated based on their statements and commitment to the program. Students must spend at least 40 hours every week in coursework, from academics to lab work and clinical training.
Programs Offered:
Actuarial Science
Applied Theology
Being a CUW graduate of its well-known BS in Diagnostic Medical Sonography program will give your career a boost! Prospective medical sonographers and cardiovascular technicians should check it out.
---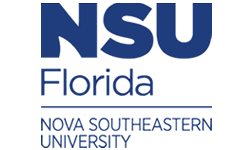 Nova Southeastern University
(On-campus) BS in Cardiovascular Sonography
NSU's program provides students with a competitive edge by combining two specializations in the 92-credit program incorporates training in both ultrasound machines and a 3D echocardiography simulator for this purpose. The hands-on experience means students gain real-world technical skills early in their studies and build on these skills with further training.
Students start their career-specific training with a course on Correlative Imaging and Cross-sectional Anatomy that establishes foundational knowledge. Then, their training becomes more specialized with courses on echocardiography and ultrasound physics. Succeeding courses establish their specialized skills in cerebrovascular, peripheral vascular, and abdominal vascular testing procedures, including proper use of equipment.
The 12-month clinical internships at NSU's clinical affiliates put the students' knowledge and skills to the test in real-world settings. NSU maintains affiliations with The Cleveland Clinic, Medical University of South Carolina, and UNC Health Medical Center, among many other renowned facilities.
Graduates are eligible to sit for certification exams conducted by ARDMS and CCI. NSU's registry passing rate is among the best in the nation – up to 95% – and its graduates have a 91% employment rate during their first year.
Candidates are evaluated by The Committee on Admissions and selected based on their overall quality. Academic records, application content, and letters of recommendation are considered alongside work and life experiences. Eligible candidates will be invited to an admissions interview.
Programs Offered:
Human Nutrition
Public Health
NSU's BS in Cardiovascular Sonography program packs a double whammy in terms of knowledge and skills gained. Check its requirements now and consider becoming a student!
---

Polk State College
(On-campus) AS in Cardiovascular Technology
Polk's selective program admits only one cohort per academic year, with classes starting in the fall term (August) and the deadline for application set every June 30th. Candidates will only be considered for formal admission once prerequisite courses are completed and at least a "C" grade in all courses. English composition, college algebra, anatomy and physiology, and medical terminology are the prerequisite courses.
Candidates must also possess a valid and current certification as an American Red Cross Healthcare Provider with CPR credentials. An academic record including at least a 2.5 overall GPA is also considered for admission purposes.
Every candidate will also be required to pass a medical, and physical exam, present immunization records with updated immunizations, and pass a drug screening test. An affidavit of moral character and national background, and sexual predator checks are also a must.
Once accepted, students train for the fast-paced, high-pressure environment that characterizes the healthcare field. Their career-specific training prepares them for the diverse tasks that cardiovascular technologists perform daily.
These include providing direct assistance to physicians during cardiovascular procedures, such as stenting and angioplasty. Their training also emphasizes quality patient care before and after these procedures.
PSU being a state college means that students can apply for financial aid packages, including federal aid and scholarships. The total cost includes the tuition and fees, textbooks and uniforms, physical exams, and national registry fees.
Programs Offered:
Criminal Justice
Aerospace Sciences
Start your career with the best AS in Cardiovascular Technology from PSU! It's not only the best in terms of training, but it's also the most affordable program.
---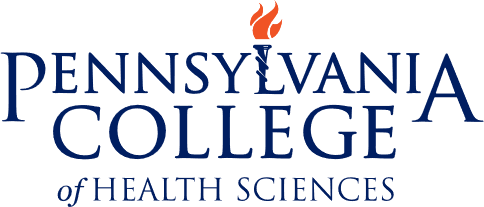 Pennsylvania College of Health Sciences
(On-campus) Associate in Diagnostic Medical Sonography
PCHS, a private healthcare-focused college, offers an exceptional 66-credit Associate in Diagnostic Medical Sonography program with a high graduate employment rate. Students learn under the professional guidance of faculty members certified in diagnostic medical sonography and vascular technology.
The curriculum consists of general education courses that build transferable skills like effective communication and collaboration. English composition, college algebra, and general psychology are a few examples. The major courses build technical skills relevant to the occupation, including medical terminology, ultrasound physics, and patient care.
Students gain a sound theoretical foundation and hands-on experience in the parts and functions of sonography machines, including ultrasound. Every specialization has its specific course, such as abdominal sonography, OB/GYN sonography, and superficial structures. Ultrasound lab and clinical courses are also in the program of study.
PCHS has a state-of-the-art ultrasound suite where students can use a wide range of machines to practice their scanning skills. Students also learn through observations of invasive procedures, diagnostic exams, and other related activities.
Candidates must meet prerequisite requirements in high school and college-level courses in English, biology, science with lab, and algebra. Official transcripts are used to determine suitability for admission, as are SAT/ACT scores, class rank, healthcare-related experience, and community service.
PCHS also offers a 40-credit certificate program for individuals who have an associate's or bachelor's degree. This is a 13-month program with a full-time commitment required.
Programs Offered:
Healthcare Administration
Health Sciences
Look into the merits of the Associate in Diagnostic Medical Sonography program, and you may enroll in it for career advancement!
---

Chippewa Valley Technical College
(On-campus) Associate in Diagnostic Medical Sonography
Individuals interested in the well-paying field of diagnostic medical sonography find that CVTC's program is an excellent shortcut! This is a two-year associate program where students complete 70 credits through classroom instruction and clinical training. There's only a single start date – in August or the fall term – and didactic courses are held at the Eau Claire campus.
There's an emphasis on career-specific technical skills through a wide range of major courses, from medical terminology to special topics in sonography. Students learn the specific principles and practices in specialized areas, such as abdominal, OB/GYN, and superficial sonography.
Students must pass the HESI assessment, where their science, Math, and English knowledge is evaluated. Only three attempts are allowed.
Every course is designed to contribute to the following learning outcomes:
Get accurate patient information and maintain patient records
Perform diagnostic medical sonography procedures and analyze the technical information afterward
Apply critical thinking skills and professional judgment in making diagnostic recommendations
Provide quality pre-and post-procedure patient care
Work with other healthcare professionals in patient care
Students must complete a seven-month clinical internship in recognized healthcare facilities, usually in the local area.
Programs Offered:
Diesel Truck Technician
Entrepreneurship
Employers look for formal training in their sonographers, so it makes perfect sense to earn an Associate in Diagnostic Medical Sonography degree. Check out CVTC's brilliant program now!
---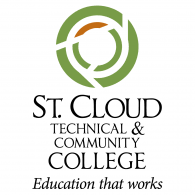 St. Cloud Technical and Community College
(On-campus) AAS Cardiovascular Technology
St. Cloud boasts that its program graduates become successful healthcare practitioners whose contributions to their workplaces are well-recognized. This isn't surprising as the 60-credit program emphasizes the values of technical and transferable skills in equal measure. Students are already workplace-ready upon completing the program and are eligible for entry-level cardiovascular technologist jobs after earning their certification.
Learning outcomes include:
Use professional judgment and discretion in determining the best invasive cardiovascular procedure and its performance
Work with other healthcare professionals in evaluating the best course of action in patient treatment and management
Use technical skills in the proper use of equipment and analysis/interpretation of results
Assist doctors in medical procedures like pacemaker implants and stent placements
Students learn technical skills in both classroom and clinical settings.
With only 12 students accepted every year during the fall semester, this is a selective program without a waiting list. Even candidates who have completed the prerequisites and other requirements aren't guaranteed admission.
Students must pass background checks, including criminal checks. These may have an impact on sitting for the national certification exam and availing of financial aid.
Programs Offered:
Electrical Construction Technology
Health Information Technology
Aim for sky-high dreams and achieve them, too, with the AAS Cardiovascular Technology degree!
---

Central Piedmont Community College
(On-campus) AAS in Cardiovascular Technology
Students can earn the AAS in Cardiovascular Technology degree in two years or five semesters, including a summer semester. This is a 76-credit program with a good balance between general education and major courses. The beauty of the program lies in its flexible policy toward general education courses – these are available at any time.
The program has an extensive cardiac emphasis, meaning students learn the ins and outs of cardiac catheterization, echocardiography, and other topics during their freshman year. Hands-on experience in these topics is gained through clinical internships in local healthcare facilities. These internships may even result in entry-level employment!
There are two tracks available:
The invasive cardiovascular technology track, or cardiac catheterization technology option, provides students with simulator-based training. The Simbionix ANGIO Mentor simulator is used for this purpose.
The non-invasive cardiac sonography/echocardiography technologist track emphasizes the use of ultrasound machines and other non-invasive equipment.
Students in both tracks share general education courses but engage in different major courses once they have chosen a track. The common courses include medical terminology, human physiology and anatomy, and the operation of equipment.
Programs Offered:
Accounting and Finance
Architectural Technology
Looking for the best place to gain technical and transferable skills for workplace success? Consider CPCC's AAS in Cardiovascular Technology program now!
---
FREQUENTLY ASKED QUESTIONS
Are Diagnostic Medical Sonographers and Cardiovascular Technicians the same?

While the central concept is the same, they have different responsibilities or may be considered as two different specialties. In addition, within the field of Diagnostic Medical Sonography, there are many specializations to consider.

The Diagnostic Medical Sonographer is tasked with taking images of organs and tissues in the body. They use high-frequency sound waves to see exactly what is going on inside there. They focus on various parts of the body; however, the Cardiovascular Technician is responsible for looking at the heart and lungs.

Other specializations may include:

Obstetric and Gynecologic Sonography
Pediatric Sonography
Breast Sonography
Abdominal Sonography
Musculoskeletal Sonography
EKG Technicians
To name a few!

How do I become a Diagnostic Medical Sonographer or Cardiovascular Technician?

To pursue a career as a Diagnostic Medical Sonographer or Cardiovascular Technician, you will need additional education, either a two-year associate degree or a certificate program focusing on sonography or vascular technology. Often, bachelor's degree programs are also available.

Your school program should be properly accredited by the Commission on Accreditation of Allied Health Education Programs (CAAHEP).

What will I learn in a Degree or Certificate program in Diagnostic Sonography or Cardiovascular Technology?

Through your Diagnostic Medical Sonographer or Cardiovascular Technician's program, you can expect classes like:

Sonographic Physics
Medical Terminology & Medical History
Cardiovascular Phlebotomy
Vascular Sonography
Sonography Equipment Use
Patient Care
Prepare Patients to Conduct Tests
Ultrasound Equipment
Invasive Procedures
Reading Test Results
Lab and Clinical Practicums
And, much more!
Is there a demand for Diagnostic Medical Sonographers and Cardiovascular Technicians?

Yes!… Between 2022 and 2032, the BLS has projected a positive job outlook growth rate for Diagnostic Medical Sonographer opportunities at 10%, which is faster than the average of all occupations. Cardiovascular Technician jobs are expected to grow by 4% during the same period, faster than the average.
Will I need to be certified to be a Diagnostic Medical Sonographer or Cardiovascular Technician?
What qualities does a Diagnostic Medical Sonographer or Cardiovascular Technician need for success?

Besides technical skills, compassion is needed in this field as many will come to you in pain and facing a difficult diagnosis. Your empathy will go a long way in making them feel comfortable and at ease.

In addition, you must be a good communicator, detail-oriented, physically capable, and have good hand/eye coordination to get the best images.
Where do Diagnostic Medical Sonographers and Cardiovascular Technicians work?

Typically, both can be found in hospitals, either for out-patient or in-room patients. Also, they are located in the clinical setting in a physician's or specialist's office and diagnostic laboratories. 
Can I attend a Sonography program online?

As you can imagine, the field of sonography takes some practice. Online coursework is often available through the distance learning format; however, clinical or lab work will require some on-campus attendance, along with a possible internship in diagnostic laboratories.

Graduates are eligible for entry-level positions.
---
KEY POINTS TO PONDER
Diagnostic medical sonography allows medical professionals the opportunity to see exactly what's going on inside a specific part of the body to diagnose medical conditions.
Cardiovascular Technologists often concentrate on heart-related matters, such as the heart itself, arteries, installing stents, cardiac catheterizations, and more,
A diagnostic medical sonography program can be accomplished by earning either a certificate or an associate's degree.
If you want to excel in diagnostic medical sonography and cardiovascular technology, you can pursue a bachelor's degree program as well.
A diagnostic medical sonography program can be completed online (at least the bookwork), however, clinical experience will also be required through on-campus attendance.
A Registered Diagnostic Cardiac Sonographer can earn a very lucrative living.
Often hospitals, health care facilities, and medical clinics hire diagnostic imaging workers and often work evenings.
Your program will include instructions on the correct ways to perform diagnostic images using diagnostic imaging equipment.
Diagnostic medical sonographers must concentrate on providing quality care for patients, collaborating with peers and supervisors, and pursuing continuing education.
---
Additional Information: