Find Your Perfect School
Premium Schools is an advertising-supported site. Featured or trusted partner programs and all school search, finder, or match results are for schools that compensate us. This compensation does not influence our school rankings, resource guides, or other editorially-independent information published on this site.
Reviewed by Malcolm Peralty
A Nuclear Medicine Technologist treats many types of illnesses. Whether they are focused on a specific cancerous tumor or administering radiation to complete a patient's test, they provide critical information to support physicians and surgeons who can diagnose and treat their patients.
Upon reviewing this article written by our lead researcher, Malcolm Peralty, the chief editor of PremiumSchools.org noted, "I'm excited by the potential of nuclear medicine technology to revolutionize patient care, providing a gateway to in-depth diagnosis and targeted treatment."
Nuclear technology is widely used in the healthcare field. If you would like to be a part of healing others through this critical process, check out the information below. See if becoming a Nuclear Medicine Technologist is the right choice for you!
---
10 BEST SCHOOLS FOR A NUCLEAR MEDICINE TECHNOLOGIST DEGREE
Mayo Clinic School of Health Sciences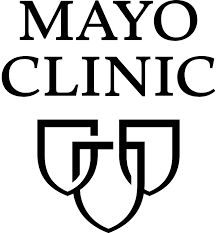 (On-campus) Nuclear Medicine Technology Program
Mayo Clinic's program is the fastest route toward becoming a nuclear medicine technologist, but it isn't the easiest! While you can complete the program in just 12 months, you will find that it's the most challenging year you will spend on your studies. But the demanding coursework is worth it – Mayo Clinic has a 100% first-time certification exam pass rate for over 25 years.
Offered at its Rochester campus, it's a highly selective program that only admits a maximum of 10 students per class. Candidates must possess a solid background in mathematics and science to complete the intensive program. Students keep up with the fast-paced coursework covering the use of radiopharmaceuticals in treating and managing various diseases.
Mayo Clinic trains its students to use technologies and techniques that are uncommon in other schools, such as cyclotrons. Didactic coursework is integrated with externships, meaning students can apply their knowledge and transform it into skills in various healthcare settings. Students are also exposed to different patient populations as early as the third day of the program, usually through clinical observations.
Every course and clinical experience makes students the best nuclear medicine technologists. Their skills include IV placement, imaging procedures, radioactive preparation and therapy, and radiation safety. Graduates can take the NMTCB and ARRT certification exams.
Programs Offered:
Radiation Therapy
Radiography
If you like the challenge of a short but demanding program, then you should consider Mayo Clinic's Nuclear Medicine Technology Program! You will be an NMT in just over a year.
---
Bellevue College

(On-campus) Associate in Arts in Nuclear Medicine Technology

This 18-month full-time program requires students to take their didactic coursework at Bellevue and clinical rotations in local hospitals and clinics. Graduates can work as nuclear medicine technologists after passing the certification exams and other requirements. NMTCB and ARRT are the certifying agencies for the profession.
The competitive selection process means that only 8-10 students are admitted for every annual cohort. Classes start during the fall quarter, or in September, every year, with the next 18 months characterized by continuous classes. Students must spend at least 40 weeks on their didactic coursework and clinical rotations, aside from their independent studies.
Students spend 12 months of their 18-month stay in clinical sites where they will learn the practical aspects of their future work. Videoconferencing classes are used in the Washington and Puget Sound campuses.
Applicants must complete at least two observations before their first interview aside from completing the prerequisite courses. Transfer of credits from Advanced Placements and other college credits aren't accepted. Admitted students must complete the program from square one.
Students tackle a wide range of science-heavy subjects that prepare them for their future work. The courses include the proper use of radiation detection systems, administering radiopharmaceuticals, and educating patients and their families about the procedures. Students also develop their communication, teamwork, critical thinking, and other soft skills as they must work with their peers, faculty members, and patients.
Programs Offered:
Healthcare Informatics
Radiation & Imaging Sciences
Earn your AA in Nuclear Medicine Technology degree in less than two years and plunge into the rewarding career soon enough! Check out Bellevue's innovative program with its videoconferencing format.
---
Pennsylvania College of Health Sciences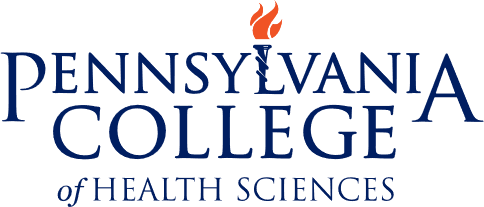 (On-campus) Associate in Applied Science – Nuclear Medicine Technology
Although it is the only associate degree in nuclear medicine technology offered in Central Pennsylvania, this on-campus associate degree is among the best in the country! Students become proficient healthcare professionals through an ever-evolving curriculum. The didactic and clinical aspects change with the innovations in the profession and, thus, students learn on their toes.
The 64-credit program has sequential coursework that students tackle as a cohort. The first-year coursework consists of 32 credits with human anatomy and physiology courses, algebra, and English composition. The second-year coursework builds on the prior-year courses, such as human anatomy and physiology. Medical terminology, nuclear medicine theory, and clinical become a significant part of the students' lives.
There's a summer session, too, where students study advanced nuclear medicine theory while also participating in an internship. Students can then apply theory to practice in the summer months, and it's a great combination for experiential learning.
Applicants with a high school diploma or an equivalent GED are considered for admission. Prerequisite high school courses are at least four English units, one unit each for biology and science with lab, and two units for algebra. Admission factors include SAT/ACT scores, academic performance, class rank, healthcare-related experience, and community service. PA College has a highly selective admission process.
Programs Offered:
Medical Laboratory Science
Cardiovascular Technology

PA College's AAS in Nuclear Medicine Technology program is among the best because of its emphasis on academic excellence and experiential learning. Check it out now!
---
Pitt Community College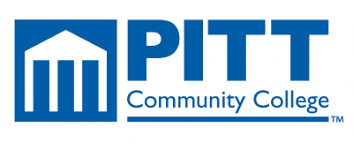 (On-campus and Online) Associate of Applied Science – Nuclear Medicine Technology

Students in the online program can complete their didactic coursework but must participate in in-person clinical rotations in local healthcare facilities. Learners in the on-campus program complete both the didactic coursework and clinical rotations via in-person formats. Both types, however, learn from the same curriculum that includes nuclear physics, health physics, and radiobiology.
However, the major focus is on topics relevant to the principles and practices of nuclear medicine technology. Students tackle increasingly advanced coursework, from Introduction to Nuclear Medicine and Nuclear Pharmacy to Procedures for Nuclear Medicine with a lab component. As a result, graduates can pass the ARRT certification exam and perform the work of certified nuclear medicine technologists.
Students should demonstrate proficiency in:
Patient care, including participation in the formulation of a treatment plan
Performance of nuclear medicine procedures
Identification and use of radiopharmaceuticals
Clinical reasoning, communication and collaboration, and problem-solving
Professionalism and ethics in the workplace
The rolling application means that interested individuals can submit their applications at any time. Applicants must either be a high school graduate or with an equivalency diploma, at least a 2.5 GPA, and confirmed placement in a clinical site. Prerequisite courses are biology, English, and math.
Programs Offered:
Information Technology: Network Management
Medical Office Administration: Medical Auditor
PittCC makes it faster for interested individuals to earn an AAS in Nuclear Medicine Technology degree in two years or less! Consider its benefits today.
---
Delaware Technical Community College

(On-campus) Associate in Nuclear Medicine Technology

Offered at DTCC's Wilmington campus, the 85-credit program prepares students for success as nuclear medicine technologists. This is also a stepping stone toward a bachelor's degree, with the credits earned transferred accordingly. If you choose this route, you will enter the Connected Degree Program as a junior.
Students develop their knowledge base and skillsets in two years of intensive studies with the learning outcomes including:
Integration of theory and practice necessary for entry-level jobs in nuclear medicine, from in-vitro and in-vivo procedures and radiopharmaceuticals to patient care and medical informatics
Demonstrate problem-solving and critical thinking skills as these apply to nuclear medicine settings
Adopt the code of ethics and professionalism according to the NMTCB and ARRT
Demonstrate effective oral and written communication skills in their profession, including research and patient care activities
Apply scientific inquiry principles and quantitative reasoning in dealing with workplace issues
These skills are developed through didactic coursework and clinical rotations at hospitals, clinics, and outpatient laboratories. Due to the fast-paced, two-year coursework, students are advised to commit full-time to the program.
There's only one application window per year, and, thus, applicants must be prompt with their application documents and their submission.
Programs Offered:
Biotechnology
Civil Engineering Technology
DTCC ensures that students in its Associate in Nuclear Medicine Technology program master the fundamentals of its principles and practices during their two-year training. You become more than prepared to ace the certification exam and get a well-paying job soon after!
---
University of St. Francis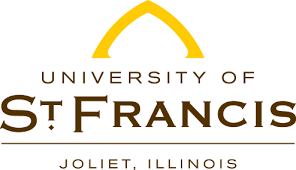 (On-campus) Bachelor of Science in Nuclear Medicine Technology

Before understanding nuclear medicine technology, students must first establish strong foundational knowledge in physics, chemistry, biology, math, and computer technology. The curriculum reflects this with its sequential order of courses and clinical internships.
The small class sizes – the faculty-student ratio is about 1:16 – allow for individualized attention resulting in better learning. Students and professors enjoy productive interactions in and outside the classroom, even establishing a mentor relationship.
This is a 3+1 program, meaning students spend three years at St. Francis for the liberal arts and sciences education followed by one year of clinical rotations. The latter is conducted at an American Medical Association-approved hospital school where students earn their stripes as aspiring nuclear medicine technologists. The clinical rotations are conducted under the supervision of certified healthcare professionals, so students enjoy experiential learning from the experts.
Getting into the professional program isn't guaranteed even for admitted students, and admission means earning a 2.5 GPA in chemistry and biology coursework, among other requirements.
Programs Offered:
Communication and Media Arts
Art and Design
Jump into the chance to earn a widely recognized BS in Nuclear Medicine Technology program that will open doors of opportunities! Click on the link and start your journey.
---
University of Central Arkansas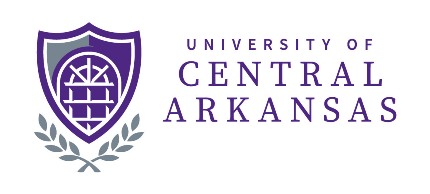 (On-campus) Bachelor of Science in Nuclear Medicine Technology

This is a collaborative program between UCA's Department of Health Sciences and Baptist Health's Health Education Division. Students spend three years of their studies at UCA, where they earn 73 credit hours of coursework, and then one year at Baptist Health for 47 credit hours of clinical rotations.
Transfer students are accepted into the program but must complete at least 30 hours of residence at UCA before being considered. Transfer during the professional phase at Baptist Health is also possible, but students must note that admission is highly selective. The entire program requires that its students make a full-time commitment to keep up with the rigorous coursework.
Students build their professional skills through general education, core and major, and elective courses. Most of the four-year program focuses on nuclear medicine technology, including:
Radiation safety, including personal protective gear and procedures
Preparation and administration of radiopharmaceuticals
Performance and evaluation of diagnostic imaging procedures
Use of computer technology in nuclear medicine
Patient care and education
High school transcripts and ACT/SAT scores may be submitted as part of the application packet. Applicants will be considered only when they have at least a 2.5 GPA and minimum SAT (930) or ACT (17) scores. However, applicants with a 3.0 cumulative GPA don't need to submit SAT/ACT scores.
Programs Offered:
Put your career trajectory on the up and up with a BS in Nuclear Medicine Technology degree from UCA!
---
Minnesota State University Mankato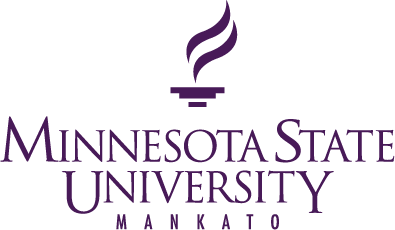 (On-campus) Bachelor of Science in Nuclear Medicine Technology

Students earn 120 credits over four years, divided into two phases. The first phase, which lasts for three years, is spent at MNSU learning the principles and practices of nuclear medicine technology. The coursework covers 86 credit hours and is earned through didactic courses.
The second phase, one year, is a 34-credit hour internship spent at affiliate hospitals, clinics, and other healthcare facilities. The Mayo Clinic of Health Sciences is the most popular site for clinical internships, but its admission is uber-selective, although there are other placement sites.
Once accepted into the internship phase, students must provide proof of immunization, TB testing, and physical exam, among other medical requirements. Proof of CPR certification is also necessary, and the internship site will require drug screen testing and background checks.
The degree will be awarded only after a student has complied with the academic coursework requirements and passed the internship program. Graduates can sit for the NMTCB and ARRT certification exams, a requirement to become certified nuclear medicine technologists.
Students get a well-rounded healthcare sciences education with general biology, chemistry, and physics courses for general education. Theoretical knowledge is put to the test through intensive exams and classroom discussions and put into practice through an internship.
Programs Offered:
American Indigenous Studies
Applied Leadership
Who can resist the great opportunity to learn at Mayo Clinic while earning MNSU's highly regarded BS in Nuclear Medicine Technology degree? You can't, that's for sure!
---
Saint Louis University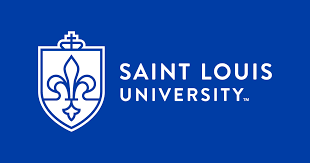 (On-campus) Bachelor of Science in Nuclear Medicine Technology

Students aren't just mere learners at SLU's program because of the abundance of opportunities for professional conferences where students and professors interact beyond the classroom. However, the program also encourages mentorship relationships between the students and faculty members and work on an individualized program of study.
Students also benefit from the flexible curriculum that encourages multiple minors and study abroad. The curriculum features science-based coursework that prepares students for certification exams and entry-level jobs. The academic courses are conducted on the SLU campus, but the outstanding clinical rotations are in local training sites. The clinical practicum consists of 1,000 hours of healthcare-based experience.
The program offers two tracks – the pre-medicine and the pre-physician assistant tracks. Graduates of both tracks are eligible to take the national certification exams. Students may want to join the Saint Louis University Clinical Health Sciences Club to enjoy several co-curricular and extracurricular activities. Research opportunities are available for interested students, but the research paper and project must pass the quality standards for publication and presentation at professional conferences.
Applicants are evaluated based on their academic performance and potential. Once admitted, students should look into the various ways of financing their education through scholarships and federal financial aid.
Programs Offered:
Magnetic Resonance Imaging
Physical Therapy
Earning the BS in Nuclear Medicine Technology at SLU means enjoying a wide range of life-changing experiences!
---
Advent Health University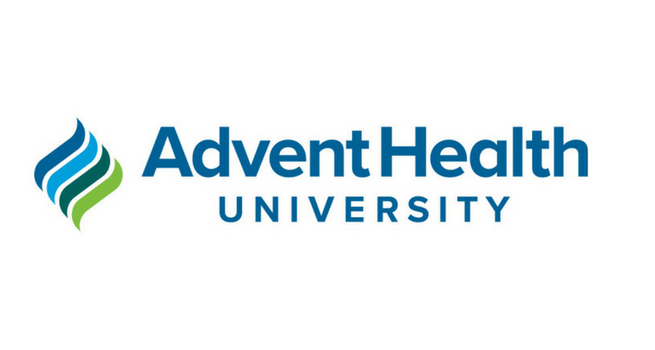 (On-campus) Bachelor of Science in Nuclear Medicine Technology

The uber-competitive admission process into AHU's program is that only 15 students are admitted for each cohort! The average cumulative GPA for the 2020 intake, for example, is 3.25, although the minimum is 2.70 to apply. There's only one admission period, too – before the start of the fall trimester, with the application deadline being May 15th every year.
The faculty members are certified nuclear medicine technologists with years of clinical experience and significant contributions to research and education. Their effectiveness as educators is backed by the well-equipped classrooms and state-of-the-art laboratories where their classes are conducted. The university's laboratory has processing workstations, a gamma camera, survey meters, and uptake probes that students can practice on.
The program's most distinguishing characteristic is that students can pursue nuclear medicine technology and computed tomography certifications. Talk about getting two credentials from pursuing a single degree! This is consistent with AHU's mission – to provide students with a conducive environment where technical expertise can be pursued alongside physical, spiritual, and intellectual development.
Students then become proficient in their future work's technical and human aspects. Compassion, communication, and collaboration are soft skills students develop when interacting with peers, professors, and patients.

Programs Offered:
Biomedical Sciences
Nursing

AHU is a tough school to get into, but its BS in Nuclear Medicine Technology programs with computed tomography embedded into its curriculum is the best in Florida!
---
FREQUENTLY ASKED QUESTIONS
What does a Nuclear Medicine Technologist do?

If you are interested in a healthcare career, becoming a Nuclear Medicine Technologist is a rewarding career. They work closely with surgeons and physicians to formulate a treatment plan to benefit the patients. Duties include:

Prepare and administer radioactive drugs
Operate imaging equipment
Keep patient records
Adhere to all safety regulations to protect patients, as well as employees
Assist emergency first responders during a nuclear disaster
Prepare patients for procedures
Assist in research
And, much more!
How do I become a Nuclear Medicine Technologist?

If you are thinking ahead (while in high school) about entering the field, science-related classes such as chemistry, biology, and physics will help you excel in nuclear technology.

Next, you will need to complete an associate degree program in nuclear technology from a properly accredited program.

Finally, certification and licensure will be necessary, if applicable in your state. If you would like additional job opportunities and higher pay, bachelor's degree programs are also available.

What will I learn in a Nuclear Medicine Technology program?

Associate programs focused on nuclear medicine technology often include:

Chemistry
Computer Science
Physics
Human Anatomy
Physiology
Radioactive Drugs
And, much more!
Is a clinical apprenticeship necessary?

Yes, in most cases, clinical experience will be necessary. As you work under close supervision by an experienced technologist, you will learn proper procedures, protocols, and protection practices.
Who is the accrediting agency for Nuclear Medicine Technology?
What types of Nuclear Medicine Technology are there to consider?

There are several types of Nuclear Medicine Technologist to consider, such as:

Nuclear Cardiology Technologists use radioactive drugs to take images of blood flow and the heart.
Positron Emission Tomography (PET) Technologists focus on making 3-dimensional images of specific body parts, such as the brain. PET scans can also show metabolic changes that CT and MRIs can not.
Nuclear Medicine Computed Tomography (CT) Technologists use radioactive isotopes with X-rays to produce imaging for internal body parts.
How long does it take to become a Nuclear Medicine Technologist?

An associate degree usually takes up to two years to complete and can be earned through your local community college or university. 
What kind of salary can I expect as a Nuclear Medicine Technologist?

As of May 2022, the salary of a Nuclear Medicine Technologist was $85,300 annually, according to the BLS. The highest 10% earned upwards of $114,100 or more per year. 
Is working with Nuclear Technology a danger to my health?

Hearing the word "radiation" is a bit scary; however, although the hazard exists in this field, careful safety protocols are used to protect the employee administering the treatment.

Nuclear Medicine Technologists are trained to use shields, gloves, and radiation-level instruments to protect themselves. Also, there is a risk of being exposed to infectious diseases, which is true in any healthcare field.
Do I need certification to be a Nuclear Medicine Technologist?

Obtaining a license in this field is contingent upon your state's regulations, as it is not required in every state.

Certification may be a requirement of prospective employers, such as that offered by:

To become a specialist in the field, additional certifications may be necessary, such as those needed in PET, NCT, and CT nuclear medicine.
Is there a job demand for Nuclear Medicine Technologists?

The need for Nuclear Medicine Technologists is projected to be 0% between 2022 and 2032, providing few new job opportunities per year, per the BLS.
Where do Nuclear Medicine Technologists work?

You can find job options in several types of facilities. Nuclear Medicine Technologists work in physician's offices, hospitals, medical and diagnostic laboratories, as well as outpatient care facilities. 
What qualities do I need to be a good Nuclear Medicine Technologist?

Nuclear Medicine Technologists must be knowledgeable in their field, good communicators, have good analytical and problem-solving skills and be detail-oriented. They must also be a team player, stand on their feet for long periods, and lift patients with ease. Perhaps one of the most essential qualities, they must be compassionate towards their patients. 
What are the advantages and disadvantages of becoming a Nuclear Medicine Technologist?

4 advantages to consider:

High earning potential – Nuclear medicine technologists can earn a competitive salary and be eligible for overtime pay and bonuses.
Job security – Nuclear medicine technologists are in high demand, and the field is projected to grow exponentially in the coming years.
Varied job duties – Nuclear medicine technologists may work in a variety of settings, such as hospitals, clinics, and research facilities, performing a variety of tasks.
Patient care – Nuclear medicine technologists have the chance to work closely with patients and develop relationships with them.

3 disadvantages to consider:

Safety risks – Nuclear medicine technologists are exposed to hazardous radiation and must take precautions to minimize this exposure.
Stressful environment – Nuclear medicine technologists must be able to remain calm and focused in situations that might be stressful or chaotic.
Extended hours – Nuclear medicine technologists may be required to work long hours and be on call.
---
Help from your peers!
The Society on Nuclear Medicine and Molecular Imaging on Instagram is a great source for Nuclear Medicine Technologists citing that "SNMMI is a nonprofit scientific & professional organization promoting the science, technology, & practical application of nuclear medicine & molecular imaging." Check them out!
We are always searching for the most helpful information to aid you along your journey and we feel that Dr. Cellini, a licensed doctor of nuclear medicine, can provide some valuable information to you in your endeavors!
Dr. Cellini takes you through the day in the life of a Nuclear Medicine Technologist! One YouTube commenter noted that they are just now beginning their journey in this field and were "so happy to come across this video!", which now has over 83k views!
Also, see these articles: