Find Your Perfect School
Premium Schools is an advertising-supported site. Featured or trusted partner programs and all school search, finder, or match results are for schools that compensate us. This compensation does not influence our school rankings, resource guides, or other editorially-independent information published on this site.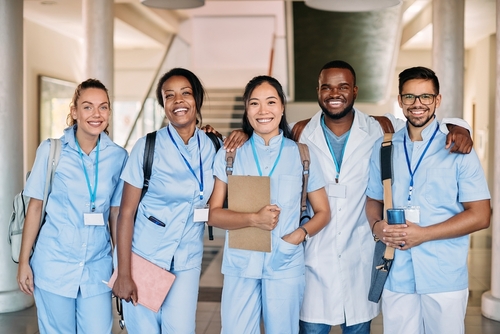 In a session with the officers of the Universal Health Care (UHC) in May 2019, Annette Kennedy, former president of the International Council of Nurses (ICN), emphasized the value of nurses in the administration of quality, timely, accessible, and affordable health care. To begin, you will need an associate degree in nursing!
---
Popular Healthcare Profession
There are about 20 million nurses worldwide. This number makes up almost 50 percent of the world's population of healthcare workers. Nurses provide nearly 80% of the hands-on care given to patients. They are one of the first health professionals to interact with patients and are always involved in all stages of patient care – from illness detection to patient recovery.
Nurses administer medicines, monitor patients, assist in surgeries, and perform several key roles in the administration of medical and health care. As a Nurse, you play an important role in the country's ability to address health concerns. As a nurse, you act as a patient advocate and are a vital part of a healthcare team. 
Now that you know the true value of a nurse to society, your desire to become one may grow more intense. But to ensure that you know what you want to be, you should understand the duties and responsibilities associated with this profession.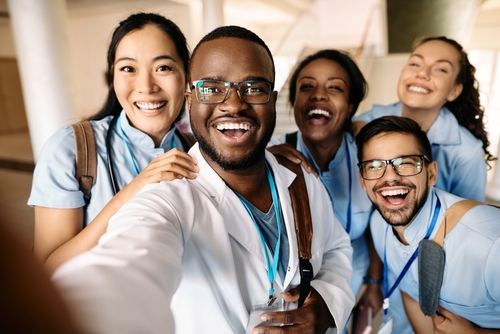 The Role of a Nurse
Here are five of your most important roles as a nurse:
Evaluate patients and monitor them to see any improvement or deterioration of their condition
Work as a proactive member of a healthcare team to promote the health, safety, and welfare of patients
Administer treatment and give patients their doctor-prescribed medications
Provide patients with the information and understanding they need about their treatment
Keep doctors and healthcare providers on changes of their patients' conditions
Choose Your Level of Nursing
Nursing careers can be achieved at almost any level, depending on your education. The variety of degrees can get confusing, so perhaps you are wondering about an Associate degree in Nursing. What are the differences between ADN, ASN, and AAS Nursing degrees?
Three Types of Nursing Degrees
There are three major types of associate degrees in nursing. These are the Associate Degree in Nursing (ADN), Associate of Science in Nursing (ASN), and Associate of Applied Science in Nursing (AAS). Any of these associate degrees is an easy route toward a career as a registered nurse (RN).
All three of them can qualify you for the NCLEX. Given these three pathways leading to the realization of your dream job, you should know the differences between ADN, ASN, and AAS Nursing degrees. Understanding their differences will give you the confidence and wisdom to choose the one that fits your educational and career goals the best.
---
Let's briefly check out the Associate Degree in Nursing options!
Associate Degree in Nursing (ADN)
The Associate Degree in Nursing (ADN) program is a good starting point for someone who eventually aspires to be a Registered Nurse and would like to earn a BSN degree as well. Generally, you can easily enroll in an ADN program at your local community college or vocational school, which will take two to three years to complete. You can then receive your nursing degree credentials issued at the associate level.
Through an ADN program, you can expect to learn essential skills needed to take care of the basic needs of your patients. You will also be qualified to take the National Council Licensure Examination (NCLEX) to become a Registered Nurse (RN).
Associate of Science in Nursing (ASN)
The Associate of Science in Nursing (ASN) degree program is quite similar to the ADN program; however, it will focus more on clinical skills rather than academics. You will be required to receive hands-on training.
In addition, your ASN degree program may focus more on science-related coursework. The ASN program will take two years to complete and will prepare you to take the NCLEX exam.
Associate of Applied Science in Nursing (AAS)
The Associate of Applied Science in Nursing (AAS) is not much different from the ASN degree program. In this application, your AAS degree may be considered a terminal degree; however, if you want to pursue a BSN program, additional coursework may be required first.
The AAS degree programs may also allow you to choose a specialization, like pharmacology, for example.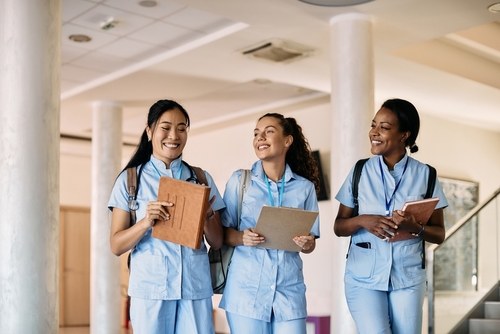 BSN Degree
If you intend to earn your BSN degree… earning an ADN degree may be your best bet! And most importantly, remember this: Verify before signing up for an associate degree program in nursing that it is appropriately accredited to ensure your credits can be transferred if desired.
ADNs are typically offered in community and vocational colleges, but there are some universities that offer both programs. You may consider getting your ADN and BSN degrees from the same school if feasible. It can help to make the entire process simpler.
Needed Skills
Whichever school you plan to choose, don't forget to consider that it has its own prerequisites and course materials that may be different from what other schools require. Be that as it may, your primary mission now would be identifying the school that can equip you with the best fundamentals of a promising career – one that can equip you with knowledge and skills in:
Nursing and Patient Care
Health Assessment
Community-Based Nursing
Legal and Ethical Aspects of Nursing
Pharmacology and Dosage Calculations
Clinical and Nursing Concepts
Adult Health
Mental Health
Pathophysiology
Nursing Care during Childbearing
Childrearing
In Conclusion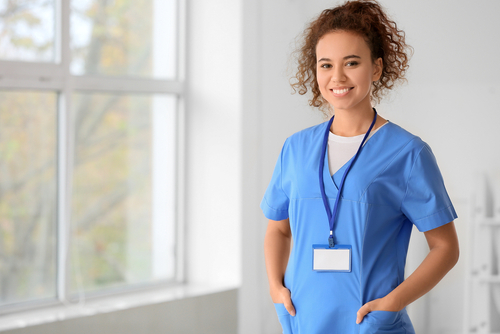 Getting an associate degree is an excellent preparation if you want to pursue a bachelor's degree in nursing. It already covers the main nursing concepts and provides you with the skills you will need to become a registered nurse or aspire for further educational or professional ventures.
An ADN requires only 2 to 3 years to complete, qualifies you to sit for the NCLEX, and enables you to gain practical clinical experience.
---
No time to earn a degree? Check this out: The Top 10 Short-Term Healthcare Training Certification Programs
Also, see: